Happy Wednesday friends!  Today is one of my most favorite blog posts of the month….What's Up Wednesday where I link up with Mix and Match Mama and Sheaffer Told Me Too and we tackle these questions….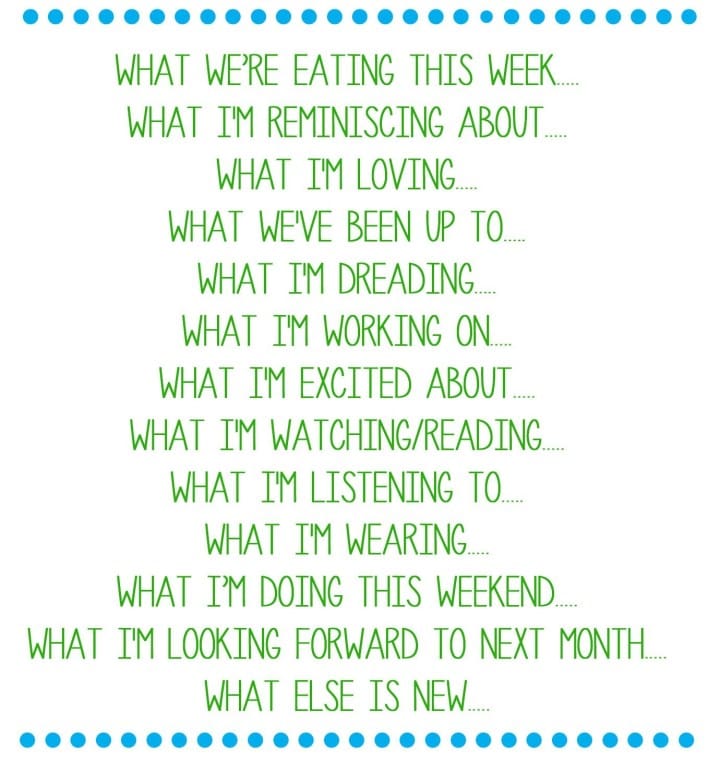 So let's get to it!
WHAT WE'RE EATING THIS WEEK
You guys, I can't. stop. eating this salad!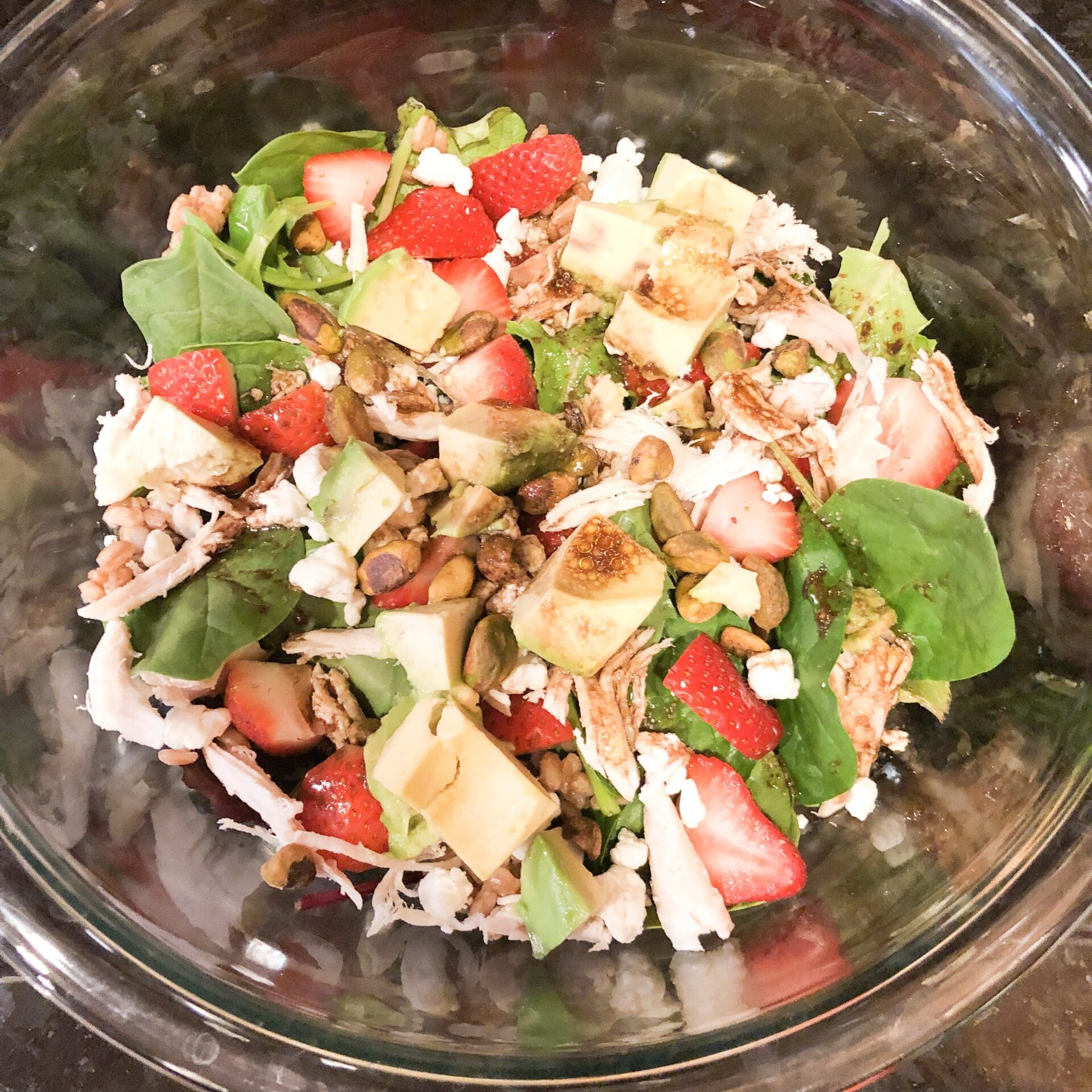 I made it last weekend when we had friends over and it was so good that I went out and bought more ingredients and have made it for lunch every day since.  You can get the full recipe on my Pinterest page under the "Recipes" board.
WHAT I'M REMINISCING ABOUT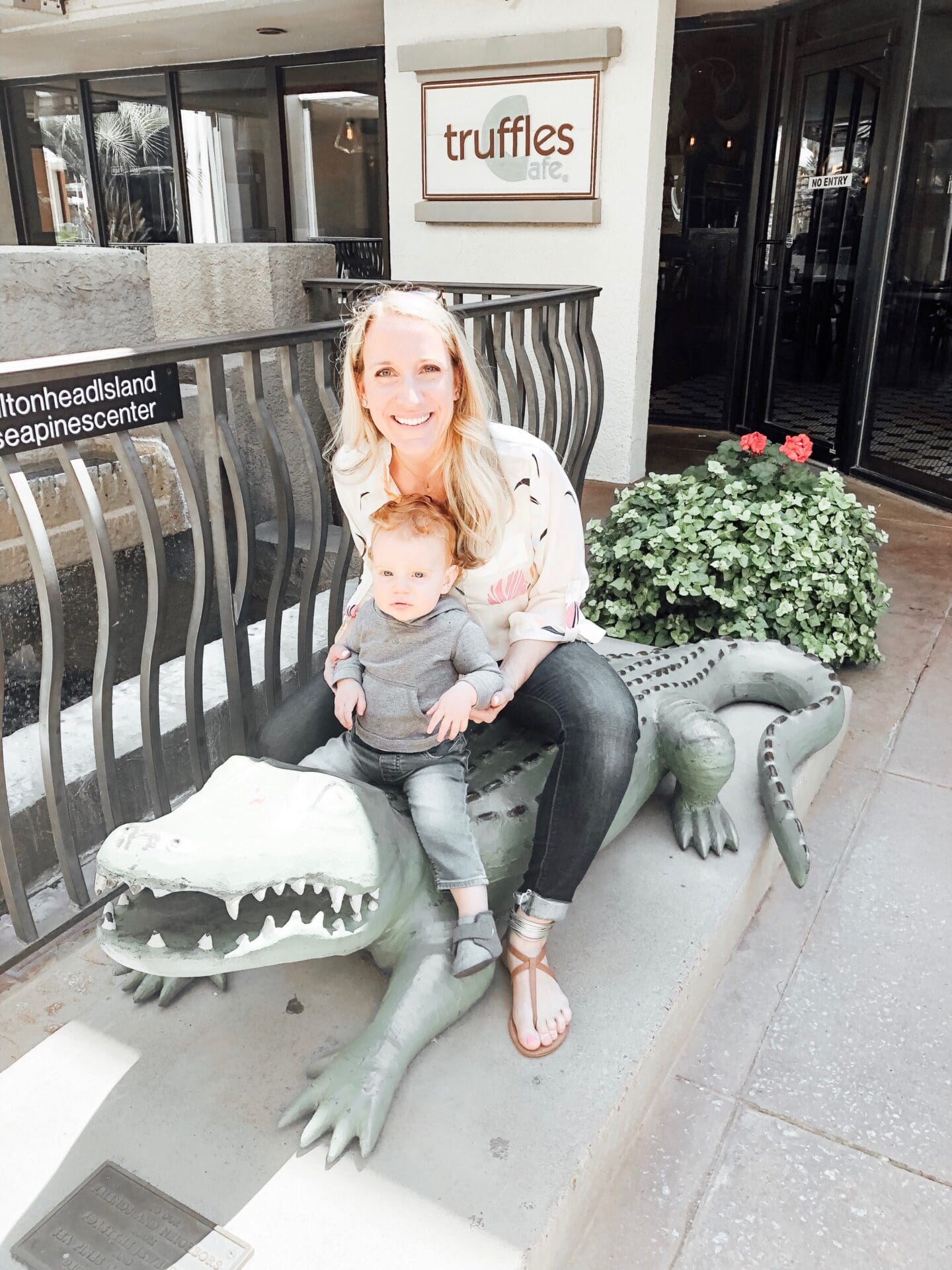 Our last trip to Hilton Head.  We always have the best time and this trip Leyton loved the beach so much.  I swear he would have run around out there for hours.  He looks less than thrilled in this picture but I swear he had a great time.
WHAT I'M LOVING
I talked about this on Monday Must Haves this week but I've been using it since and I'm obsessed with it!
It's the Paddle to Perfection Foundation Brush by Tarte and you guys this is a game changer for applying foundation.  Until this I used a beauty blender but never felt the coverage was that great.  This little device blends my foundation beautifully leaving such a smooth look!  I'm tempted to order like 10 more so I'm never out in case they ever stop making them.
WHAT WE'VE BEEN UP TO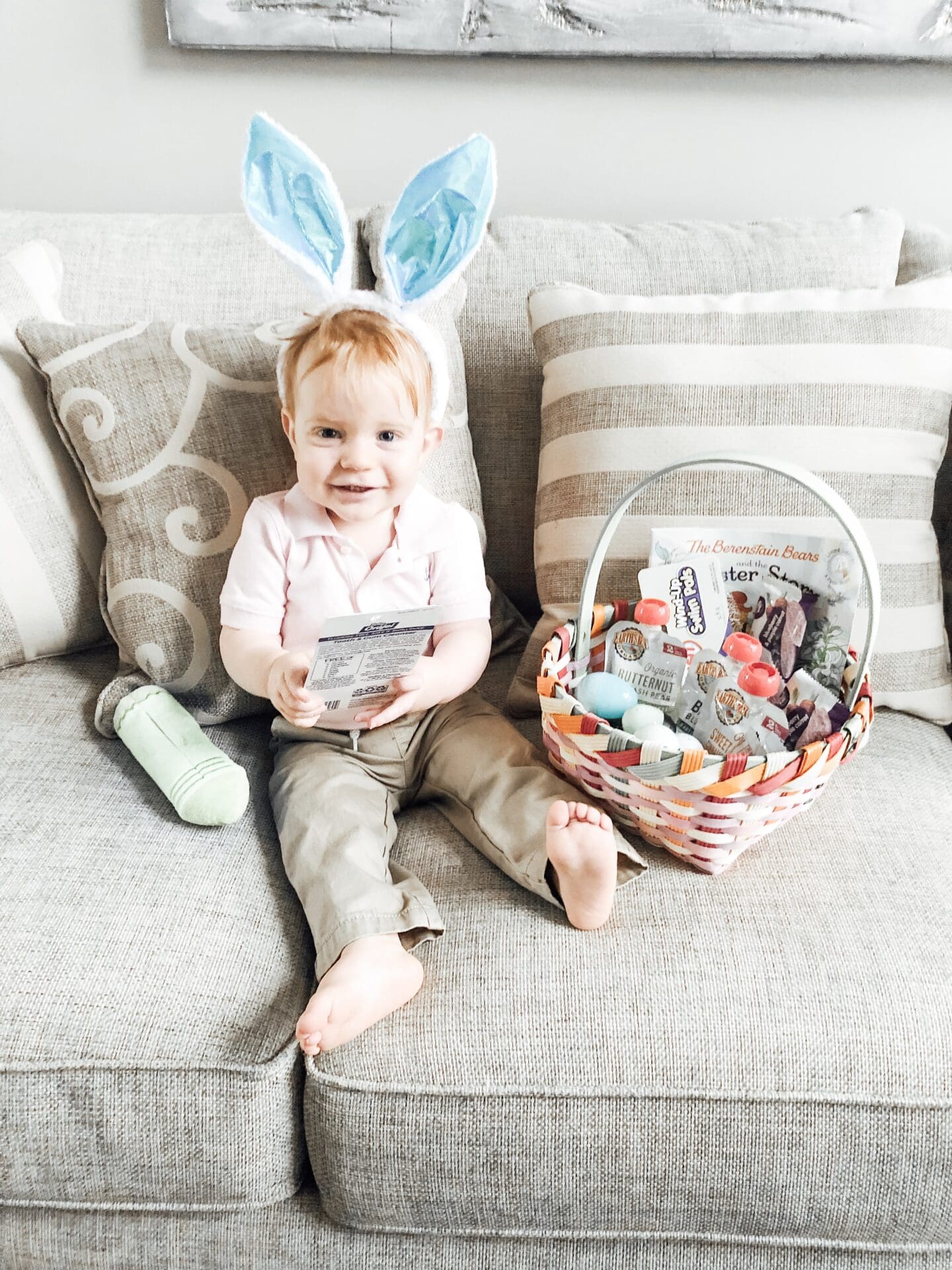 Well we were knee deep in Easter over here this past weekend.  Eric was on a golf trip so Leyton and I held down the fort and had the best time.  He's a total daddy's boy but when dad is away he loves on me like crazy and I can't get enough.  So I was enjoying all the sweetness.
WHAT I'M DREADING
I'm actually not dreading anything!  I love this time of year.  Something about Spring just brings me to life.  I am looking forward to all the fun outside and warmer weather!
WHAT I'M WORKING ON
I have a couple of projects for the blog and Instagram that I'm working on and tonight I have a local event that I'll be working on for either here or Insta.  I love fun collaborations!  Other than that I'm working on the endless task that is spring cleaning. Anyone else?
WHAT I'M EXCITED ABOUT
It's my birthday tomorrow!!  I know most people don't love birthday's, especially the older they get, but I love them!  Probably because it's a day of presents and attention on me haha, but in all seriousness I've learned over the years that not everyone gets to grow older and it's a giant privilege we all get.  Yes, sometimes I'm stopped in my tracks when I realize I'll be 40 in five years and I swear I still feel 25, but I know there's lots of people out there that didn't get or won't get to see 35 so I'm extremely grateful for every year.
WHAT I'M WATCHING/READING
I'm still hooked on Good Girls you guys.  I know I love a show when I tape it at night and can't wait until the next day to watch it liked planned and have to watch it that night, and this is one of those shows!  It's so good.  I'm also loving Project Runway right now too.
As far as reading goes, I recently started this….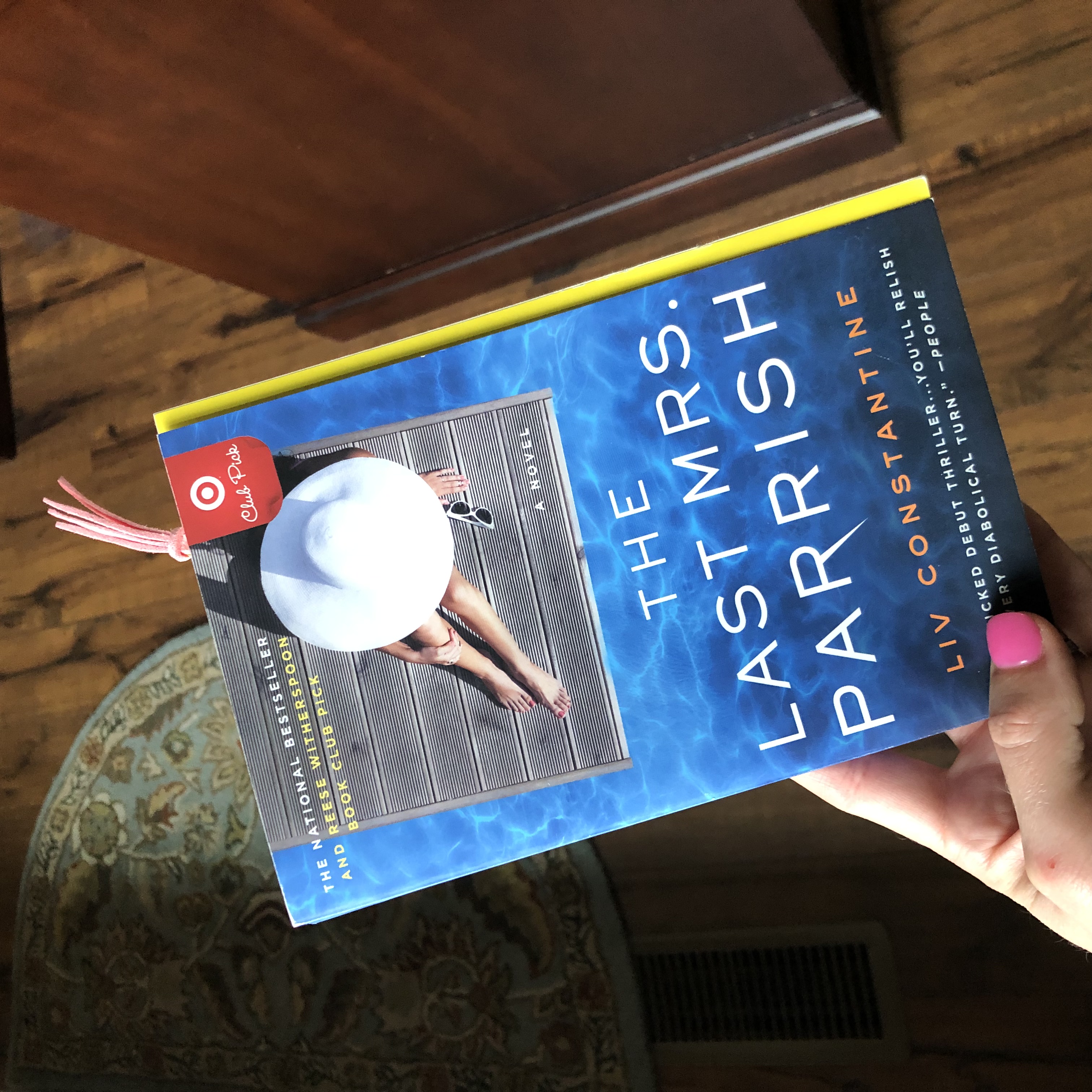 I've had so many recommendations to read this so I had to get started to see what the fuss is about and so far I'm loving it!  Next on my list is this other highly recommended book…..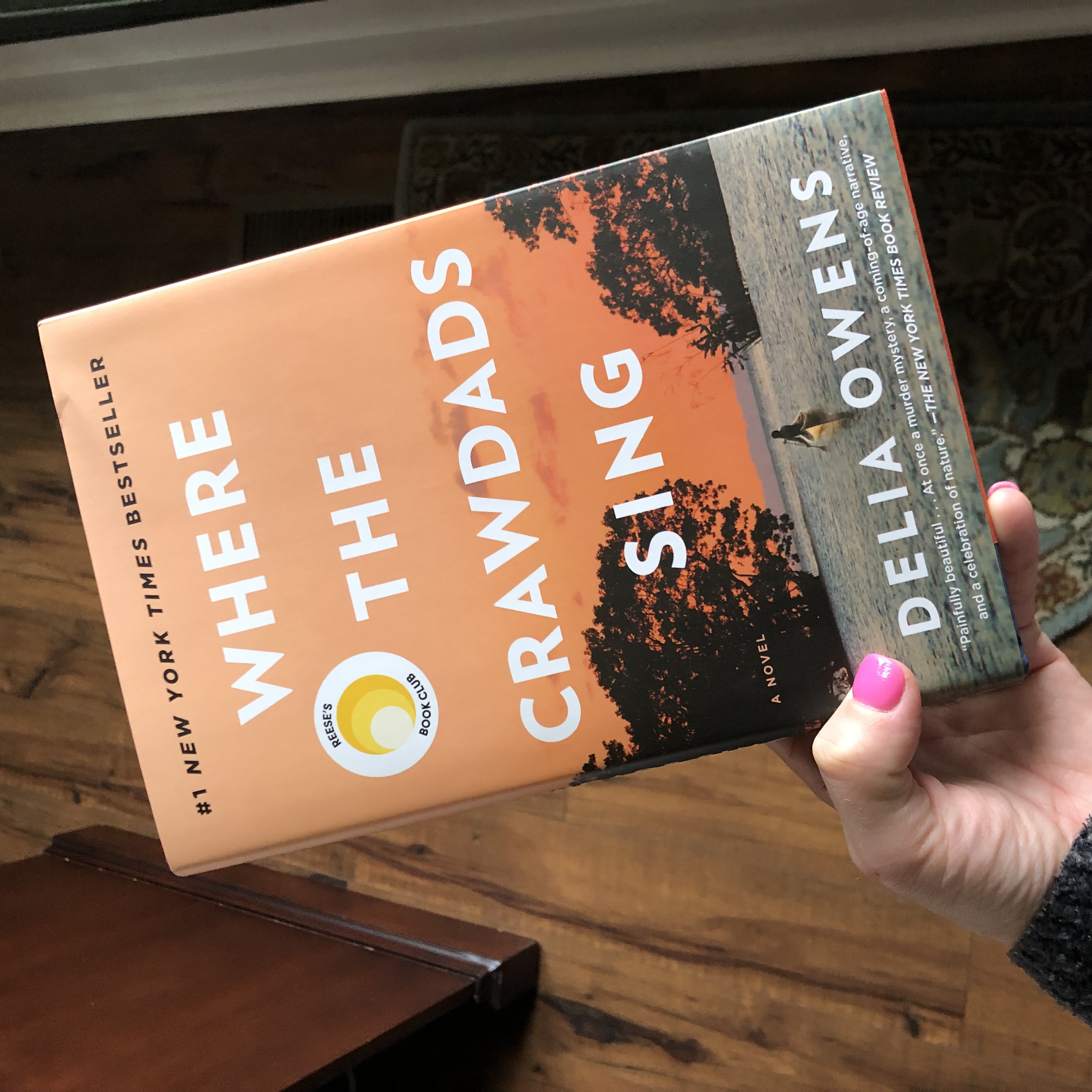 WHAT I'M LISTENING TO
I talked about this on Monday Must Haves too, but you guys I can't stop listening to…..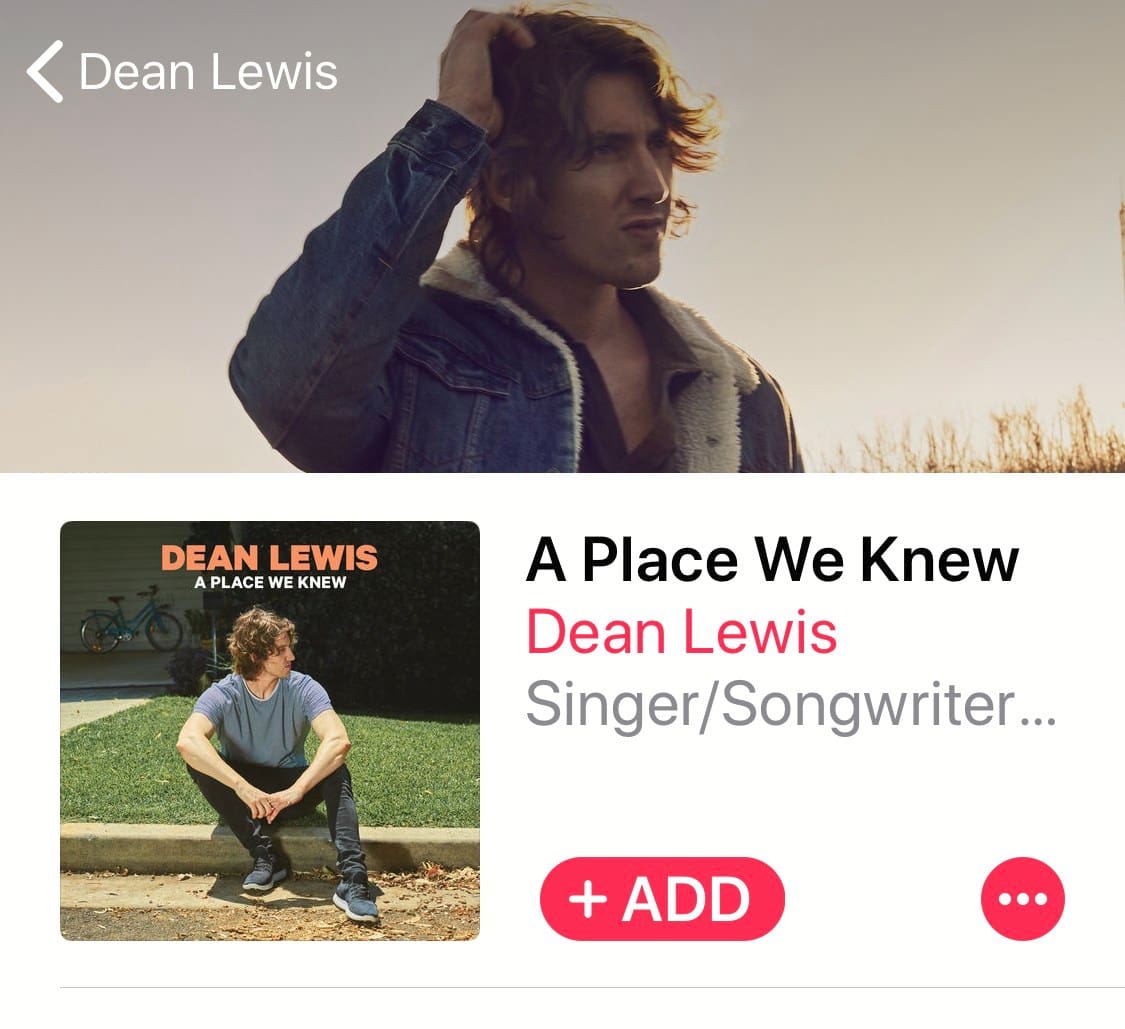 Dean Lewis's voice is pure magic!  I love his type of sound/vibe.  Check it out.  I'm sure you will love it too.  I'm particularly obsessed with Be Alright, probably because it's on the radio and I always here it.
Also, as I write this post I am also currently jamming to (and loving) 90's classics.  Ahhh so many nostalgic songs!
WHAT I'M WEARING
Can't stop, won't stop with this faux suede jacket…..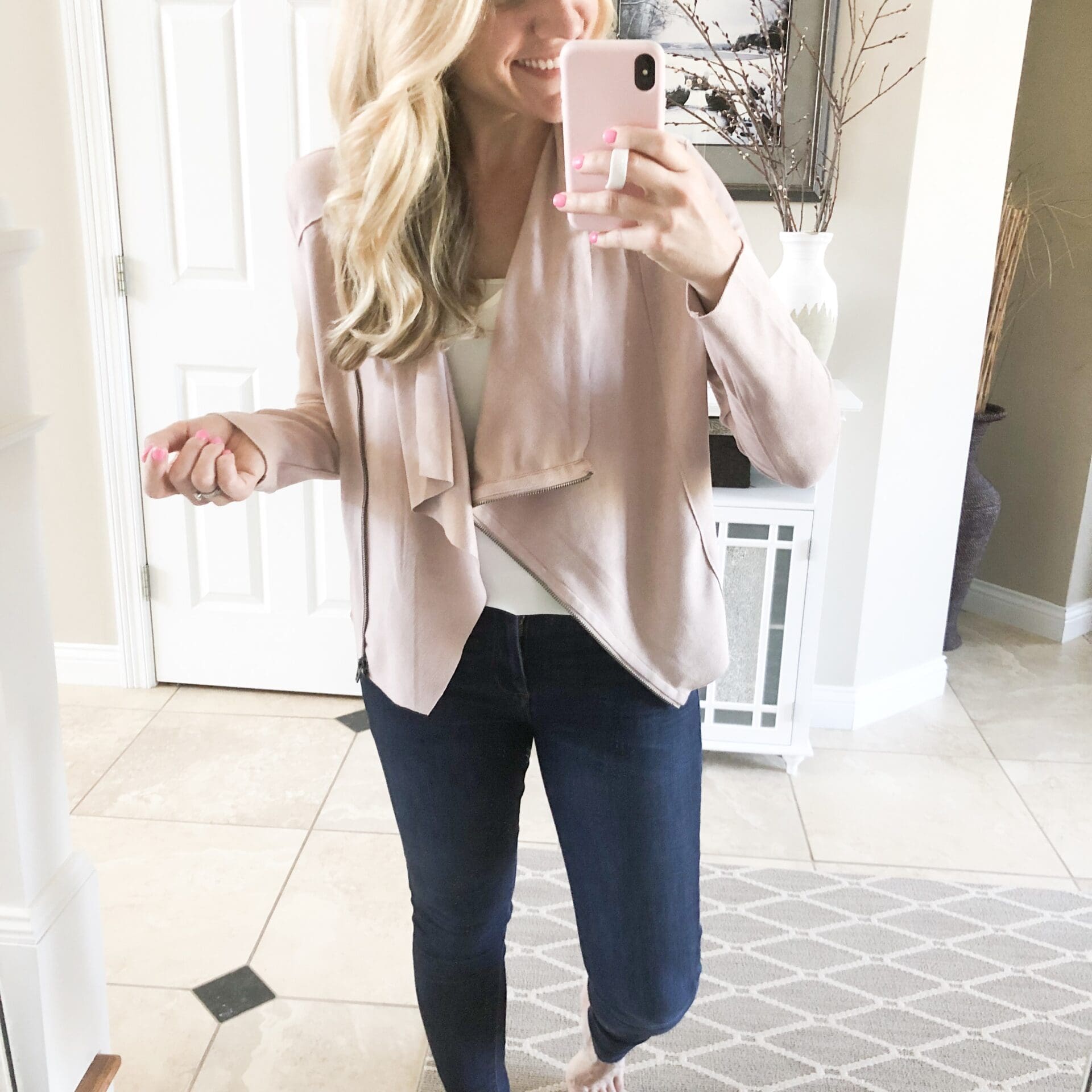 Once you put it on you will never want to take it off!  I'm all for warmer weather coming but I also want a fair share of brisk days so I can wear this nonstop.
WHAT I'M DOING THIS WEEKEND
Oh man you guys…..it's mom's day out!! Since my birthday is on a week day I'm taking Saturday to properly celebrate it.  Eric asked me what I wanted and I said, an entire day to myself to get a massage and pedicure and shop and just have uninterrupted me time.  So that's exactly what I'm doing and I'm beyond excited.
WHAT I'M LOOKING FORWARD TO NEXT MONTH
Hmm good question!  Our May is pretty tame actually, so I would just have to say that I'm looking forward to lots of outside time now that it's nice, nights on the deck drinking wine with Eric, and taking Leyton to the zoo on the regular!
WHAT ELSE IS NEW?
I think that wraps it up!  Eric and I are currently planning what to do for our 10 year anniversary.  10 years!!!  It's gone so fast.  Last night I was watching a reality show and the one girl was trying on wedding dresses and her grandmother told a girl she was married for 40 years, and the girl was like, ugh that's long!  To which the grandmother replied that it felt like a day to her, and you guys I get what she means!  10 years has truly flown by, so I can see how 40 does too!
Anyways, stay tuned to see where we pick to go.  I'll give you a hint….we've been there before, and loved it so much that we've been itching to get back ever since, and thought this was as good a time as any 🙂
Alright friends that does it for this What's Up Wednesday!  Thanks for reading!  I'll see you back here Friday, a day older!
Jill
xo, Jill