Hi Friends!  Today is What's Up Wednesday, one of my favorite days of the month where I link up with Mix and Match Mama and Sheaffer Told Me To, and we answer these questions….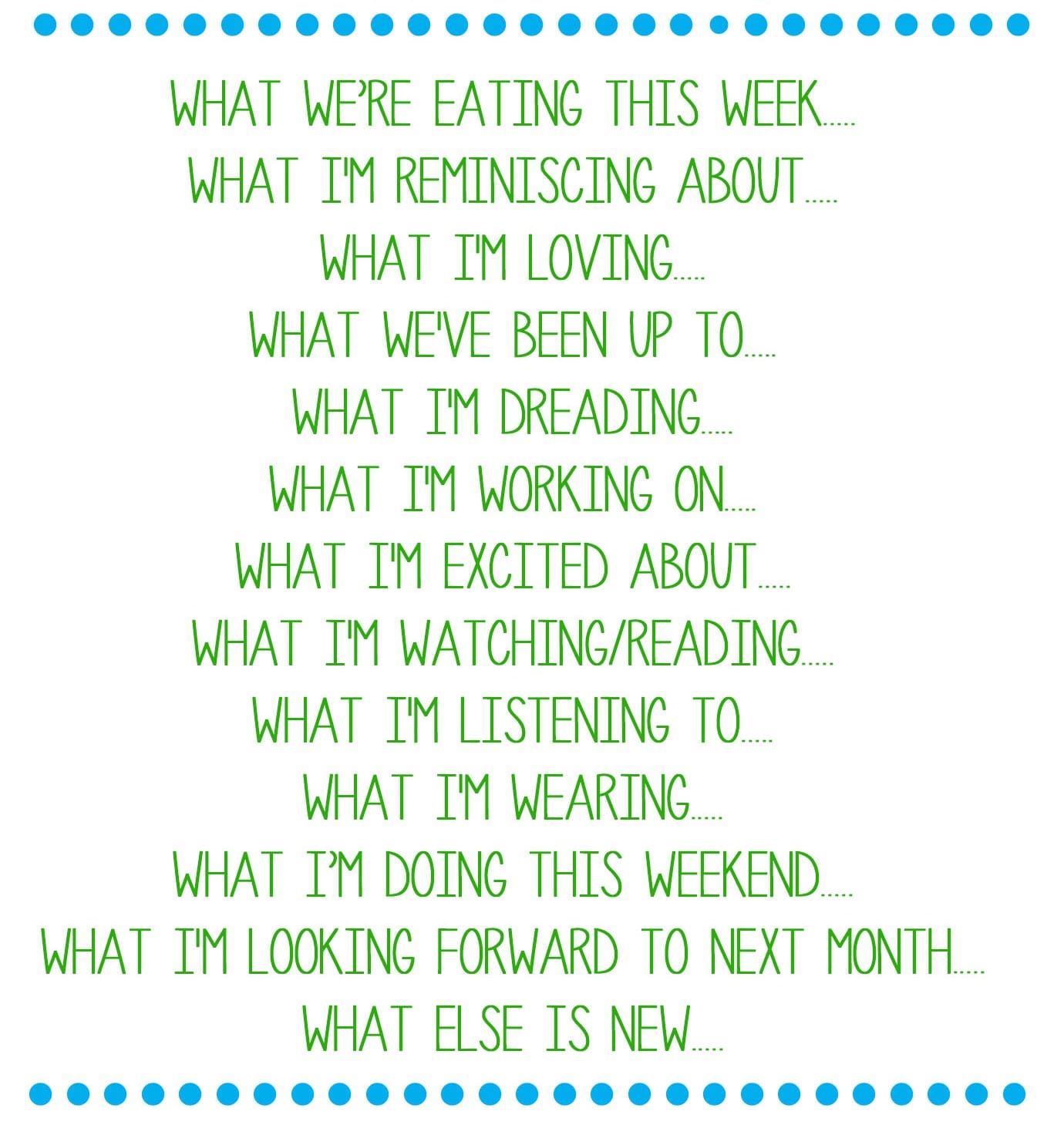 I have so many fun things to share this go-round so let's get to it!
WHAT WE'RE EATING THIS WEEK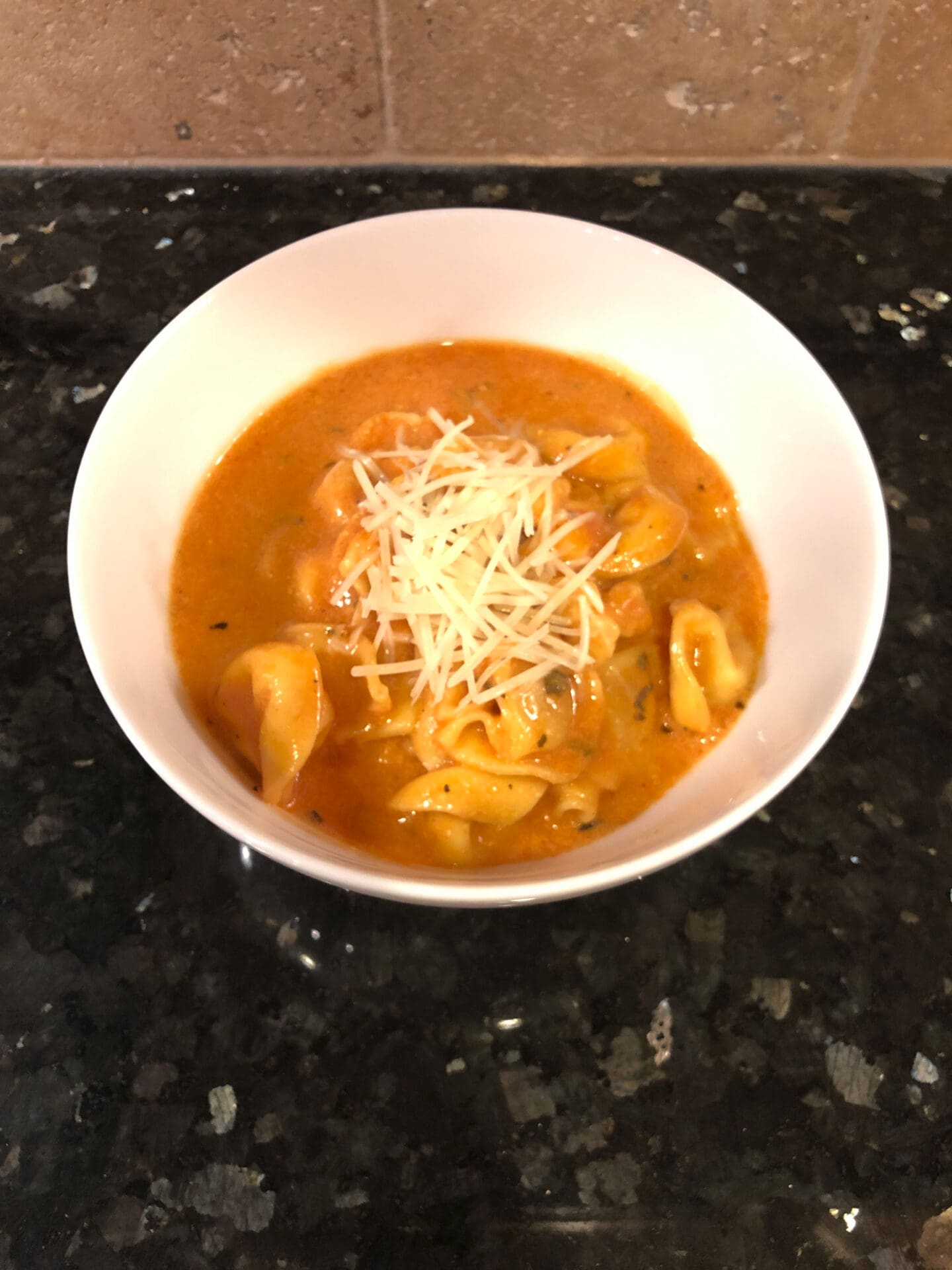 This dish is not the healthiest thing I make but it is one of the most delicious!  It's Creamy Tomato Tortellini Soup and it's the definition of comfort food. I got the recipe from Pinterest and I think I still have it saved on my "recipes" board over there.  It makes a ton which is awesome because it reheats really well too, making it a great leftover! Follow me on Pinterest at Jill Comes Clean to grab it!
WHAT I'M REMINISCING ABOUT
I'm about to be reunited with some of my friends this weekend for our friend Mazie's (2nd one in from the right) bachelorette party in Austin, so that has me reminiscing about our last girls trip to Cape May!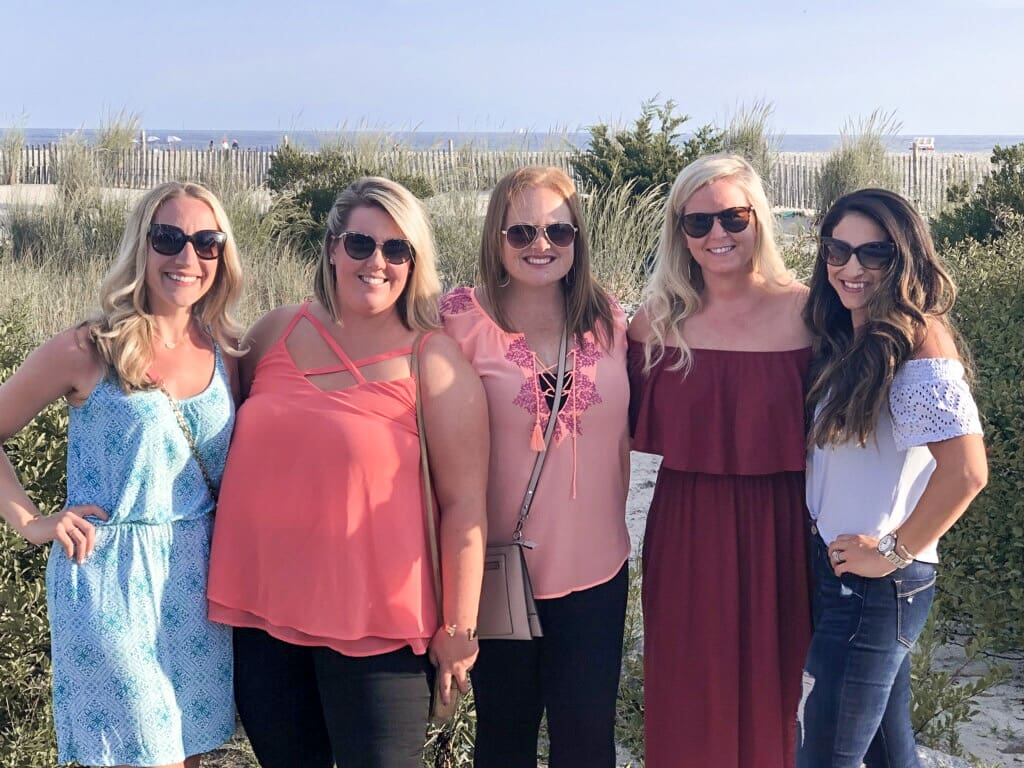 It was such a good time and a beautiful place.  If you've never been I highly recommend it (well when it's warmer).
WHAT I'M LOVING
This entire outfit!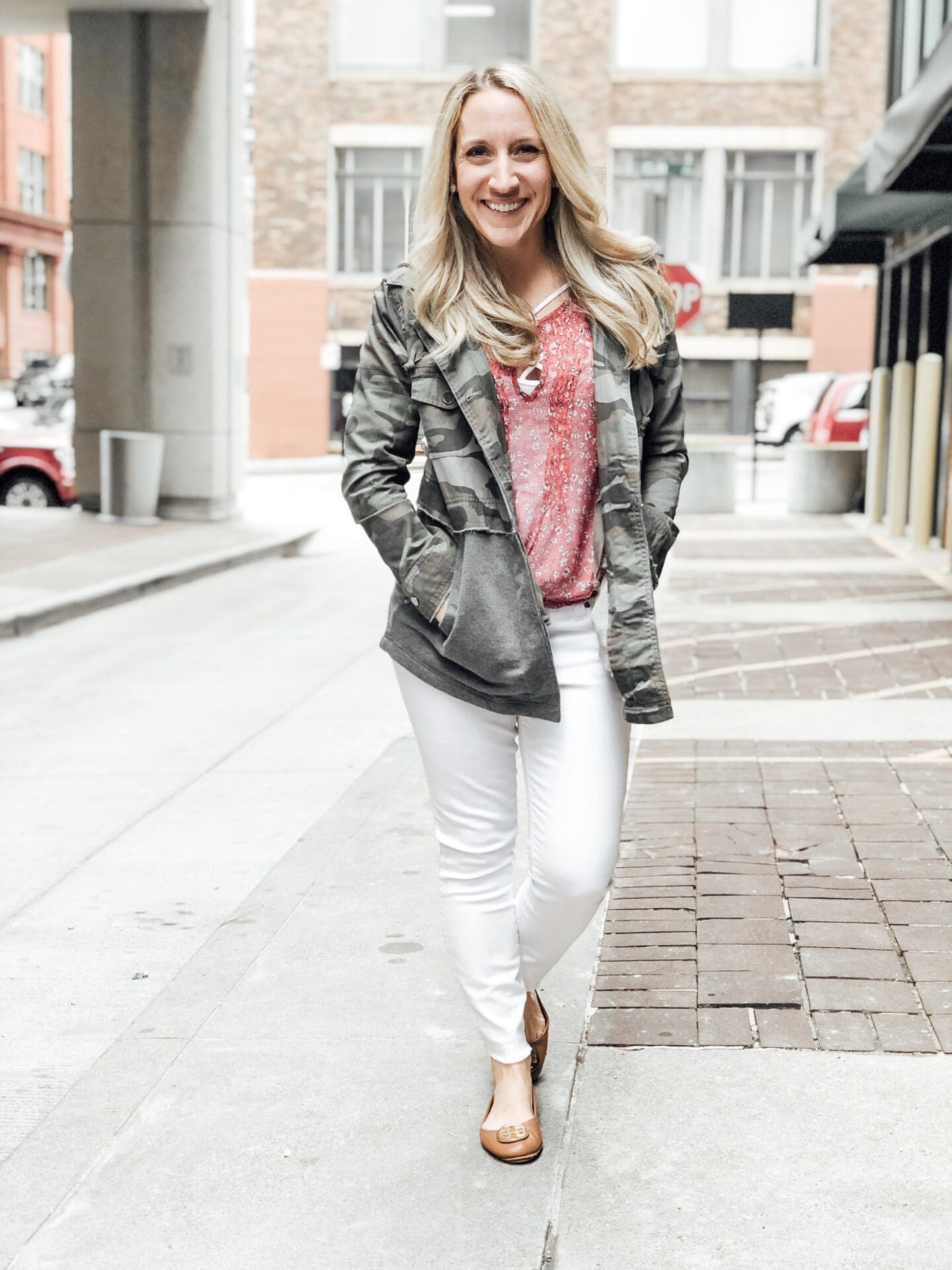 I shared this Monday but I'm so in love with this jacket!  It's so good that it's currently out of stock :(.  I'm actually loving the entire EVEREVE store in general.  I had never been before and was shocked at what an amazing selection they have.  They are definitely in the business of keeping moms looking good!  The jeans and top are from there too!  Seriously you guys, it's my new favorite store.  If you've never been, you MUST stop in there.
WHAT WE'VE BEEN UP TO
It's really been business as usual.  I have been busy trying to get things in order since I'll be out of town this weekend but otherwise we are pretty boring.  March begins our busy months as I have the bachelorette party and then a Monat event, and then April brings a trip to Hilton Head, my friends wedding, and the birth of my niece!  Oh and it's my birthday month!  April will be exciting for sure!
WHAT I'M DREADING
As usual I never really dread anything, although I started a new workout program that is 6 days a week and since I will be in Austin this weekend and not really able wanting to, do the workouts there I'm going to have to double up two days this week and I'm kind of dreading that because it's going to kick my butt!
WHAT I'M WORKING ON
I actually have a few new blog series ideas I'm working on bringing you all, and as always just working on creating content to share here and over on my Instagram (@_jillkoch_).  I'm also working on getting together with some local bloggers and creating content with them.  So all good things coming down the pike :).
WHAT I'M EXCITED ABOUT
Austin, Tx!! I have never been and I've heard such great things about it.  Plus, hello Rachel Hollis lives there, so I'm bound to like it!  Anyways, that's where the bachelorette party is and it's sure to be a good time.
WHAT I'M WATCHING/READING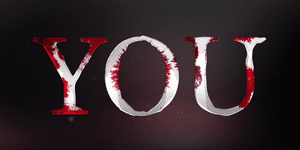 You guys…..I binge watched this entire series in a day and a half!  15 EPISODES….A DAY AND A HALF!  I don't know if it was the story line, the anticipation for what would happen next, or Penn Badgley (it may very well have been Penn) but this show was sooooo good!  It's on Netflix and if you haven't seen it yet you must put it on your list!  Basically Penn's character is a stalker/murderer but yet you love him and route for him.  It's crazy and twisted and exactly what most good shows are.
And for reading, I've been mostly reading lots of personal development books and will be diving into Girl Stop Apologizing soon but for the plane ride this weekend I'm in the mood for fiction so I think I'm going to start this one…..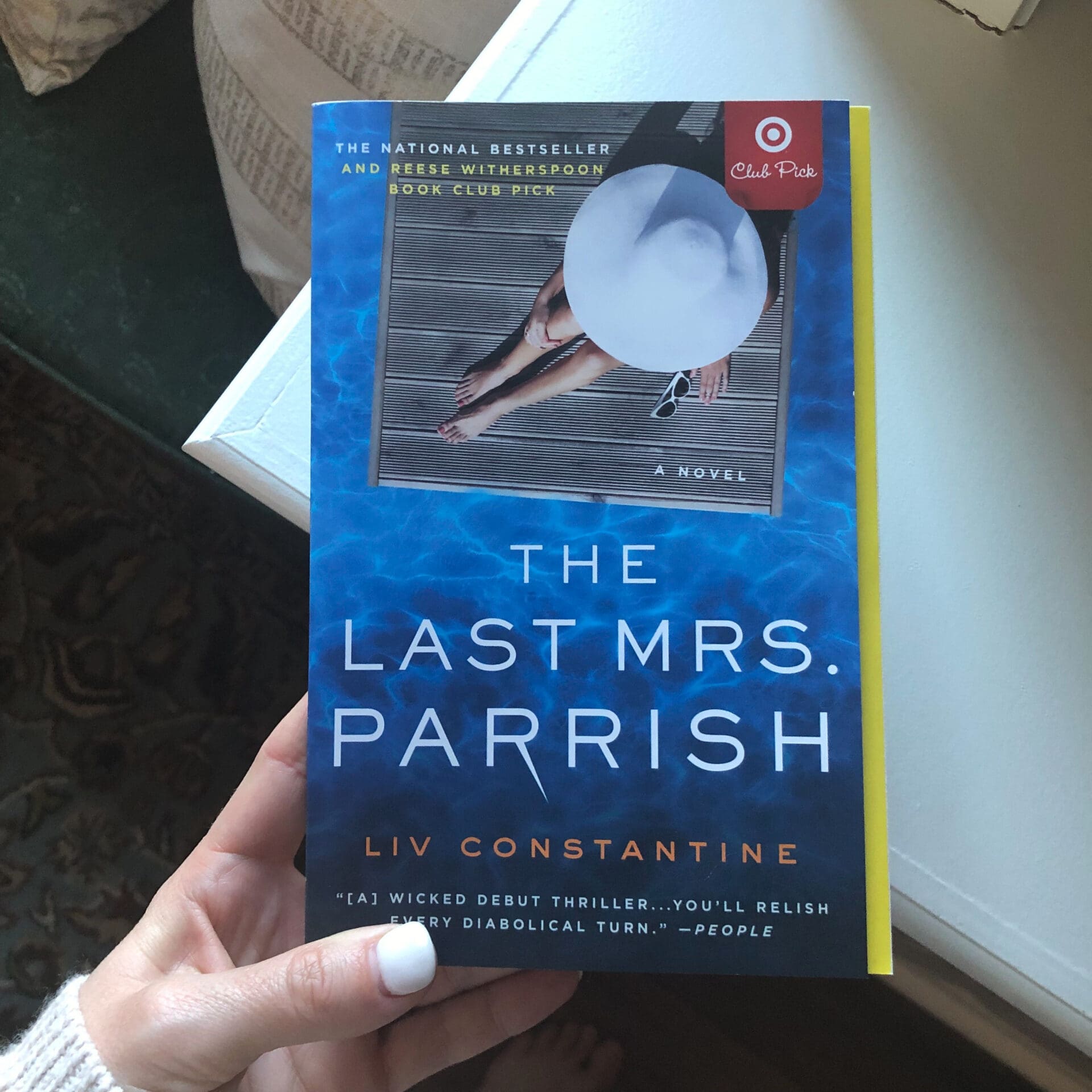 I've heard nothing but great reviews about it so I have to see what all the hype is about!  If it's good, look for it to be on an upcoming Monday Must Haves.
WHAT I'M LISTENING TO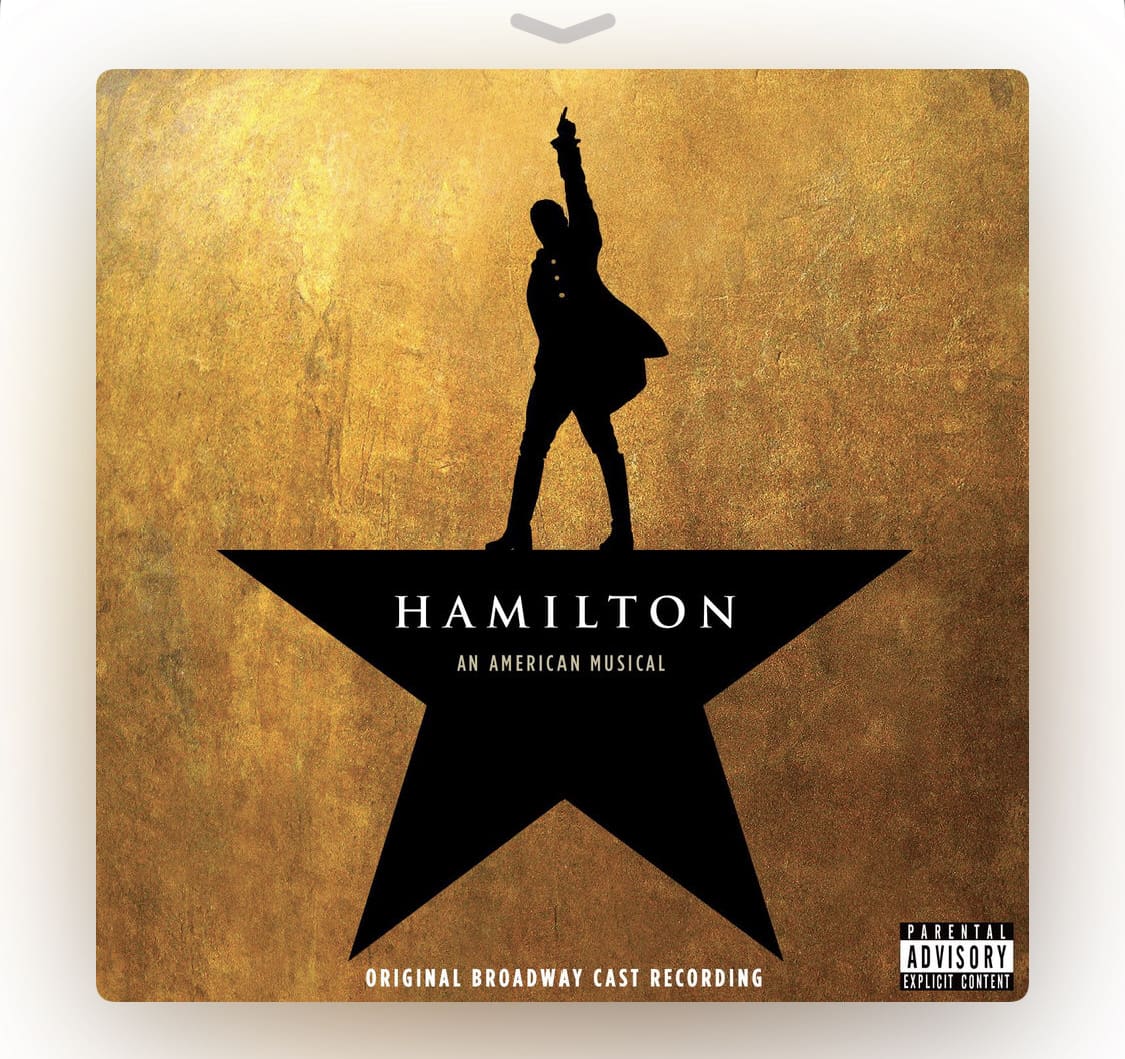 I know I'm so late to the party on this one but I kept hearing how much people enjoyed the Hamilton Soundtrack, and the show is currently being performed at the theater here so I decided to give it a listen, and wow!  You feel like you've seen the entire broadway show by the end of listening to it.  The writing of the songs is brilliant and it's just a great soundtrack from beginning to end.
And if you're into personal development like I am (and enjoy podcasts), then I highly recommend The Ed Mylett Show.  He is filled with great nuggets of information and inspiration.  I used to listen to him as I went about my day, but he has so many great takeaways that I almost feel as though I have to listen to him with a notebook handy because there's always so many tid bits to write down!
WHAT I'M WEARING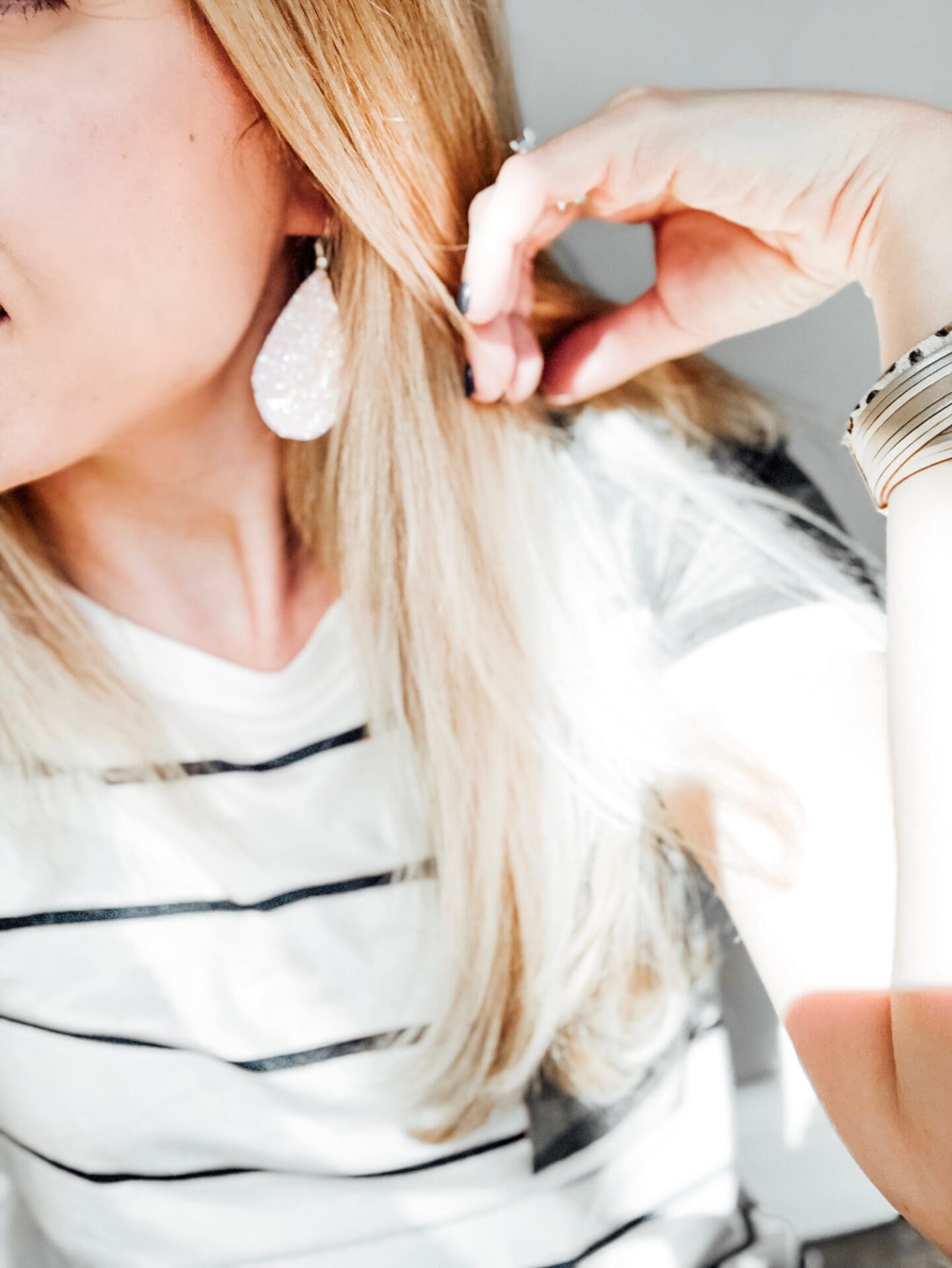 These leather earrings on repeat!  I don't know where these have been all my life but I am in love!  My friend got me these from a small vendor at a craft show she attends but similar ones can be found here.  I'm normally NOT a dangling earring person at all but these are so lightweight, you forget they are even on and they just dress up an outfit so beautifully.  I mean I'm wearing them with a tee-shirt here and it totally works.
WHAT I'M DOING THIS WEEKEND
Okay, I officially sound like a broken record but Austin!  I'm just so excited for it that it's hard not to make it every answer.  I'm not sure the full plan yet but I know it will be girl time, and there will be wine and fun involved so you know I'm there for it!  Plus, it will be the first trip since Leyton has been born that I don't have to pump!!!  That alone has me giddy.  I was still pumping when I went to Cape May and let's just say, sitting in the "nursing room" in the airport, which was really an oversized bathroom, was not fun.  So I'm so happy to not have to lug the pump, have my milk inspected by security, or have to pump in between mama fun time!
WHAT I'M LOOKING FORWARD TO NEXT MONTH
We have a Monat event coming up in Columbus and I'm so excited to attend that but to also get to see and reconnect with some friends from high school!  Monat has brought us all back in contact with one another and it's a beautiful thing.  Plus, I haven't seen them since high school!  The community I have become a part of through Monat is truly one of the best parts (aside from the crazy healthy, cant stop touching hair).  So I can't wait to get poured into with Monat teachings but also see old friends and make new ones :).
WHAT ELSE IS NEW
Really not too much.  I recently had another round of Rachel Hollis Life and Business Coaching and have been really enjoying that.  I'm trying to read more, clean more, cook more, and just get into a routine that is easy to stick to.  I feel like that is always a work in progress.  Other than that I have been brainstorming with some local blogger friends about some new content ideas, so hopefully we will be bringing you that soon, but otherwise I am just enjoying life and this time at home with Leyton before I blink and he's off to school.  Oh and I (like everyone else I'm sure) am sooo ready for Spring!  I can't wait for open windows, the clean air smells, lighter clothing, and outdoor activities!  These days Target and the mall are how we get out of the house and that's not friendly on the wallet!
BONUS: WHAT'S YOUR FAVORITE BOARD GAME TO PLAY WITH YOUR KIDS
Well since Leyton is so young we obviously don't have a favorite to play with him, but the last time we were with my niece we had such a fun time playing Guess Who with her.  That game is such a classic.  I look forward to playing that with Leyton and another favorite of mine, Connect 4!
Alright friends that does it for this month's What's Up Wednesday.  Enjoy the rest of the week and I'll see you back here Friday!
Jill
xo, Jill