Happy Monday friends! I hope everyone had a great weekend!  It was pretty nice here Saturday so we got out and about with Leyton.  We had plans to go to the Children's Museum but apparently Saturday's are a popular day to take your kids there (haha, shocker), so since it was so crowed and their server was down, meaning it was taking forever to get tickets, we decided to save the Museum for another weekend.  We were going to head home, when I got word that Rachel Hollis's new book Girl Stop Apologizing, was on sale at Barnes & Noble!  This book wasn't scheduled to be released until March 12th so I had pre-ordered it, but being the ever so impatient person I am, I said "OMG we HAVE to get to a Barnes & Noble right now!!"  I called the closest one and sure enough, they had it!!
So, allow me to kick off this Monday Must Haves, with the greatest must have of them all…..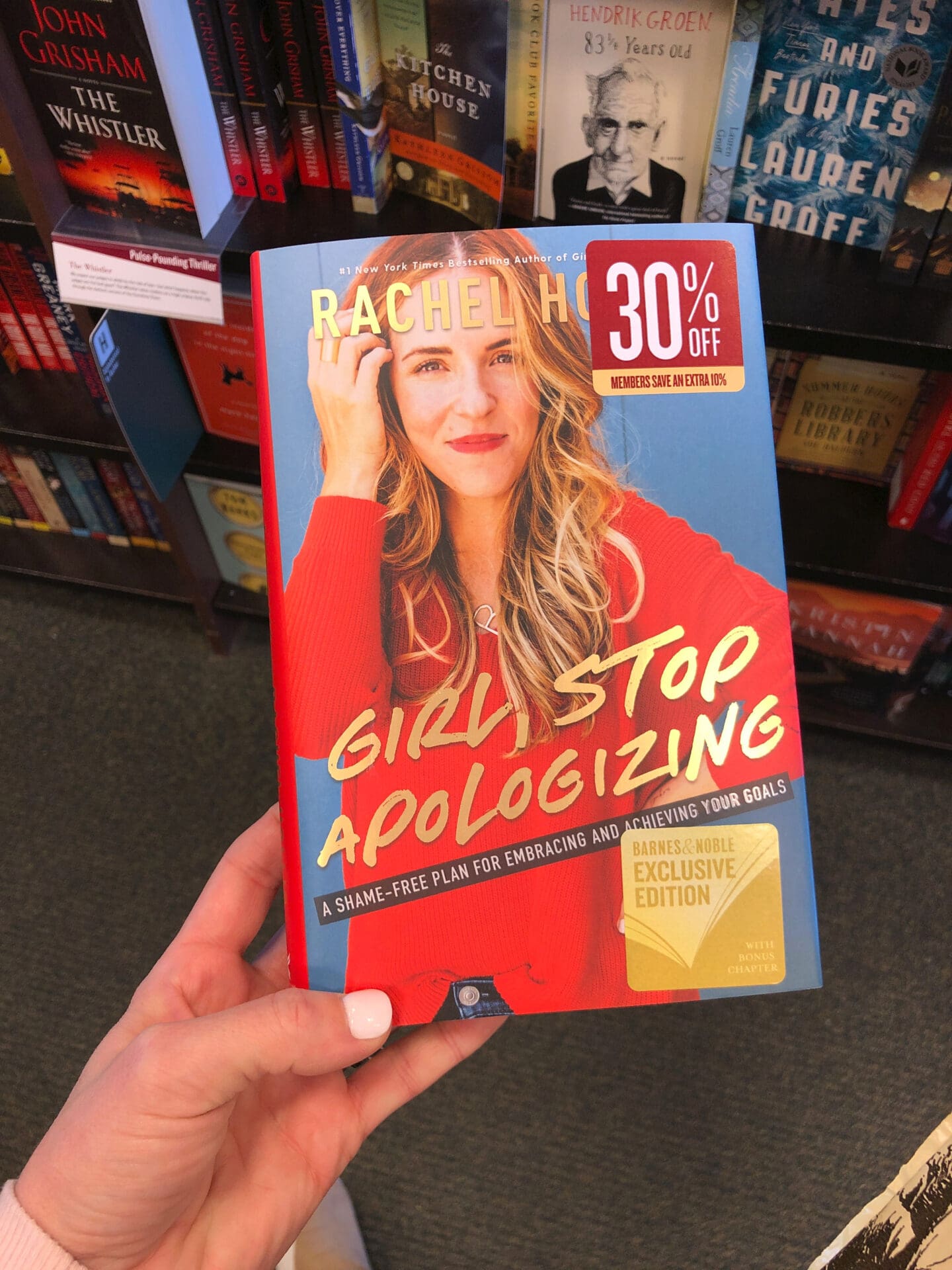 You guys, I cannot wait to read this!!!  I'm shocked I'm not already half-way through but I didn't want to rush into it.  I want to really sit down with this and fully absorb it.  Rachel always has so much wisdom to share and I fully expect this to be no different. So yes I am deeming this a must have without having read it, but friends when it comes to Rachel, whatever she's dishing out is a must have!
Switching gears a little bit…. since ditching my toxic, chemical jewelry cleaners I have been on the hunt for something that will do a great job cleaning my wedding rings, and other nice pieces of jewelry.  I saw this one recommended on Instagram the other day so I decided to try it and it's a slam dunk!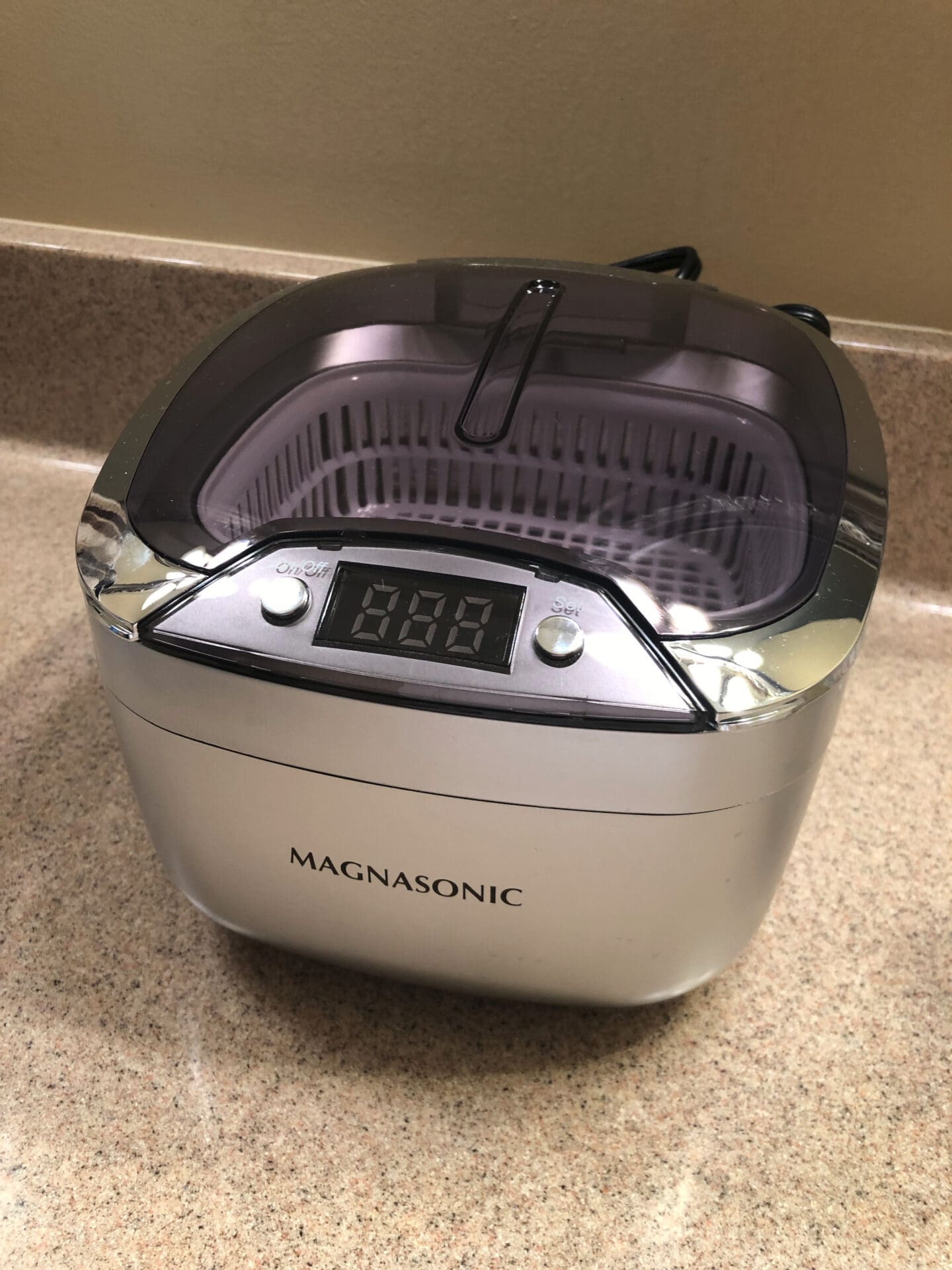 It wasn't expensive and the best part is that it cleans with just water! And it only takes around 90 seconds.  I love anything safe, effective, and simple!
And speaking of safe, effective, and simple….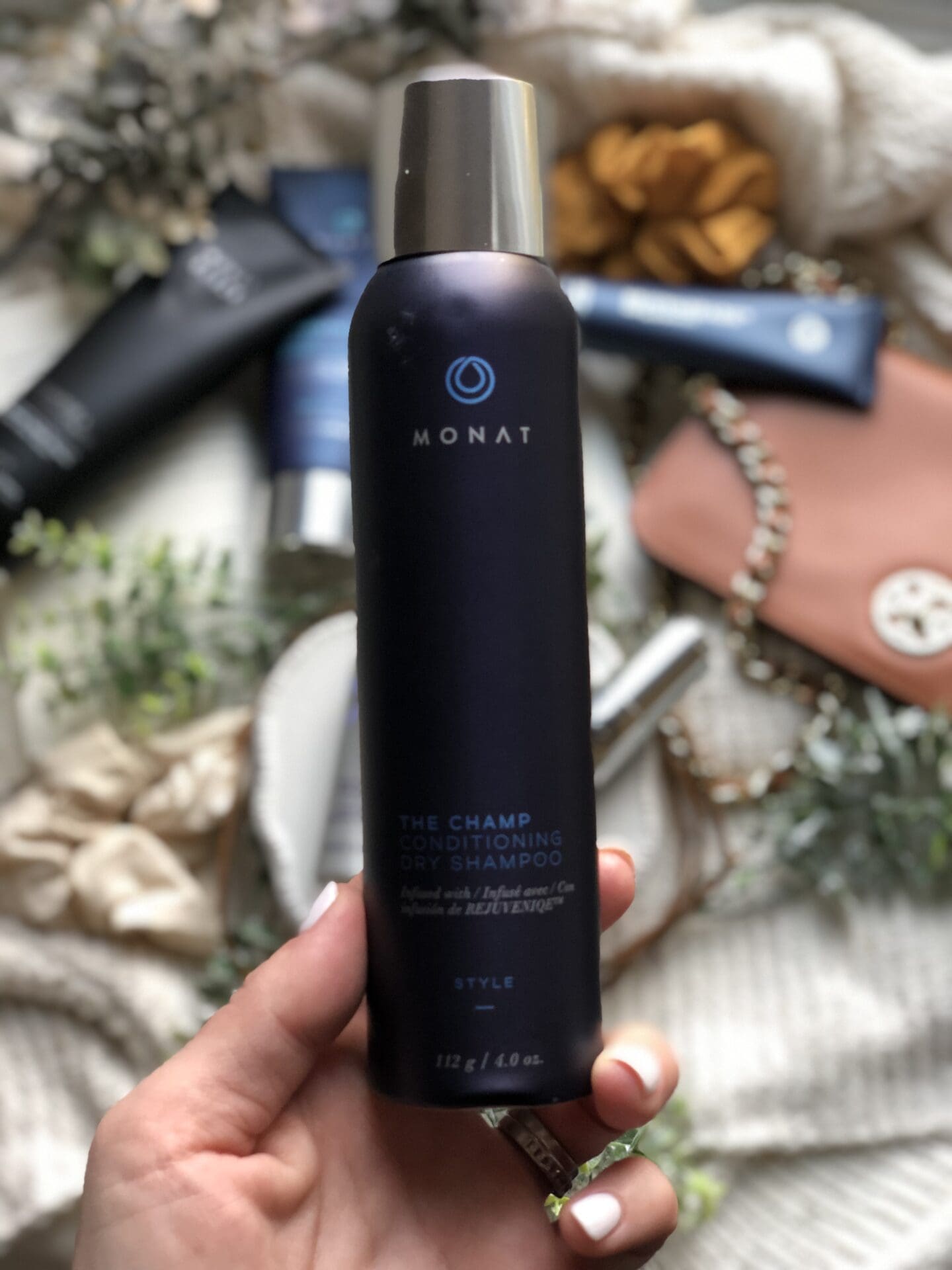 Monat's dry shampoo was out of stock but it's back now and you guys, it is hands down the best dry shampoo I've ever used!  You know I love Monat so I'm sure you're not surprised to learn I love this, but it's just so stinking good!  I have tried nearly every dry shampoo out there, and this is by far the best.  Probably because it doesn't have all the bad junk in it.  Not only does it smell amazing, and helps me to go 4 days in between washes, but it also moisturizes and gives volume to my hair too, all without leaving any chalky white residue, which is the worst with dry shampoos! Best yet…it's totally safe!
There are some videos going around where people are spraying other popular brands of dry shampoo into their lit candles and it's causing huge bursts of flames (because there's butane and propane in them) and then they spray Monat's dry shampoo on the lit candle and all it does is put it out.  So, I don't know about you guys but I don't want the crazy chemicals in the flammable ones sitting on my scalp and absorbing into my skin and hair.  Monat's is safer AND does a better job than any of the unsafe ones I've used in the past.  Total win, win!  Shop Monat here or if you'd like to try samples they now have brand new sample packets you can get, you just have to pay shipping.  For samples go here.  If you're unsure which samples to get, or have questions as to which products would be best for you and your hair type/concerns reach out to me either here or email me at jillcomesclean@gmail.com.   You can also take a hair quiz here!
Next up, I wandered into J.Crew Factory last week and found this soft, comfortable, super cute top!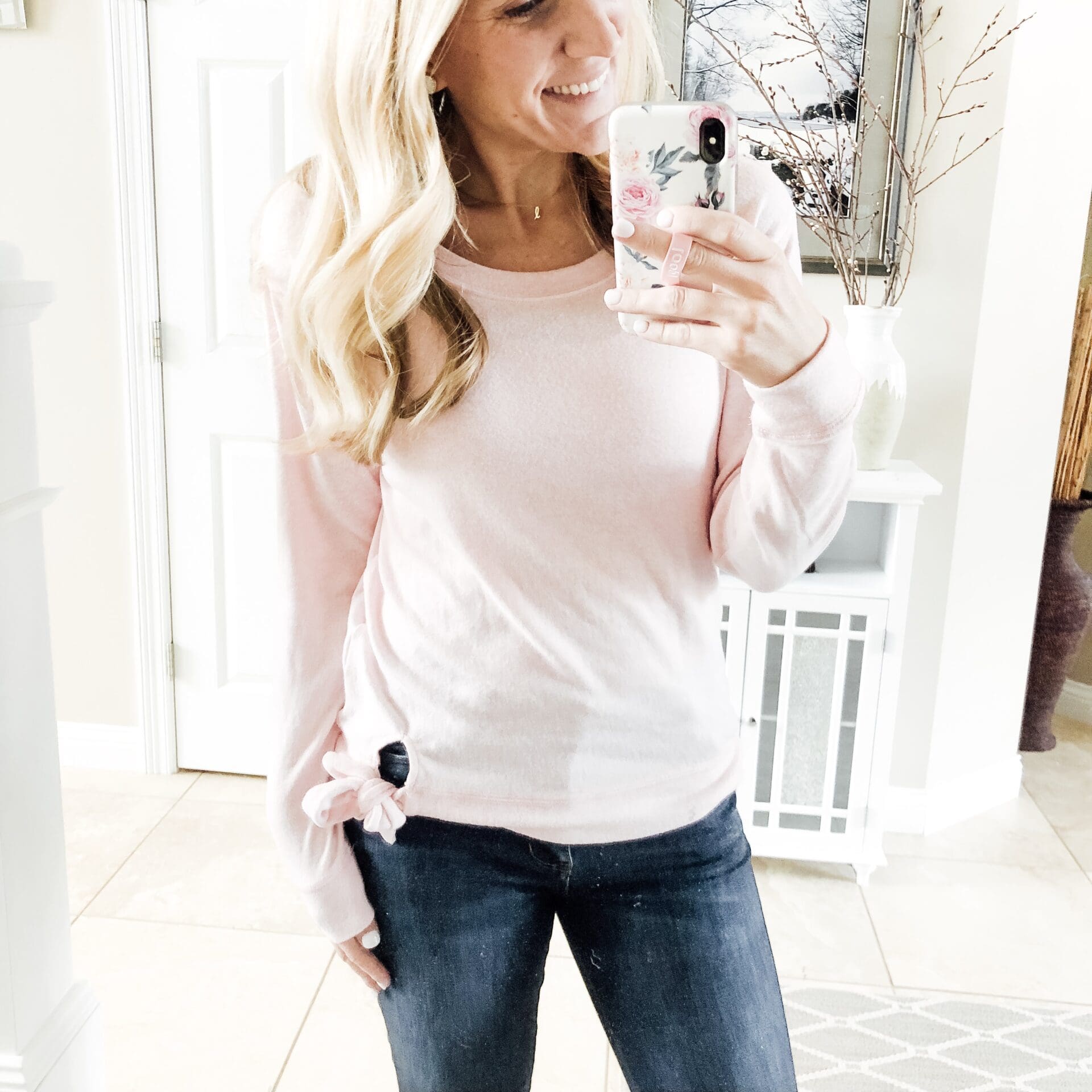 I just love the little side-tie detail, and I'm a sucker for this shade of pink.  It's so feminine and soft!
Then I went to Target and got this striped long sleeve tee!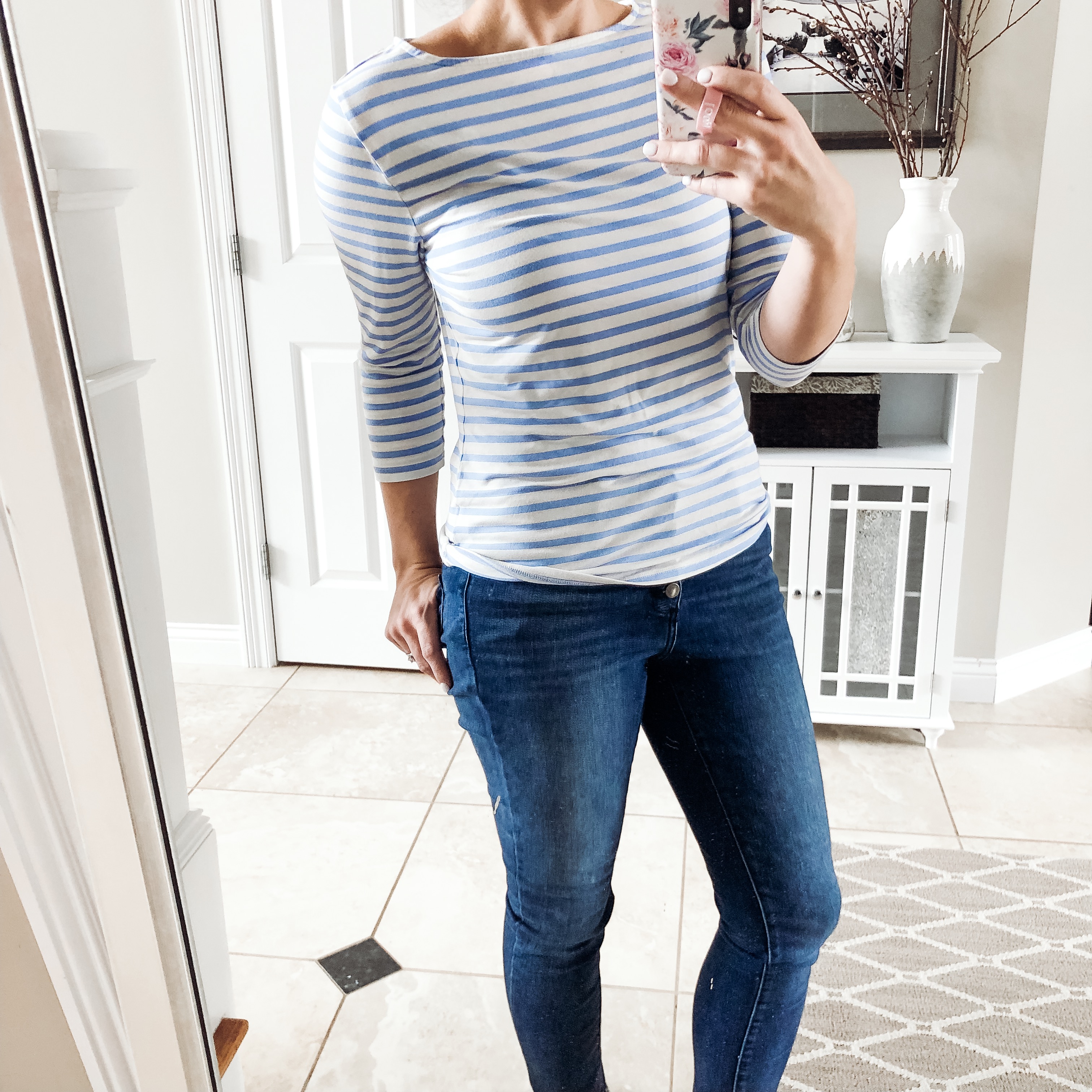 It comes in 6 colors and is only $12.99!  Plus it reminds me of Spring/Summer and I figure maybe if I wear it and think spring thoughts, it will get here sooner.
Lastly, these are totally random, but I bought them for Leyton and have found that I'm eating them more than he is….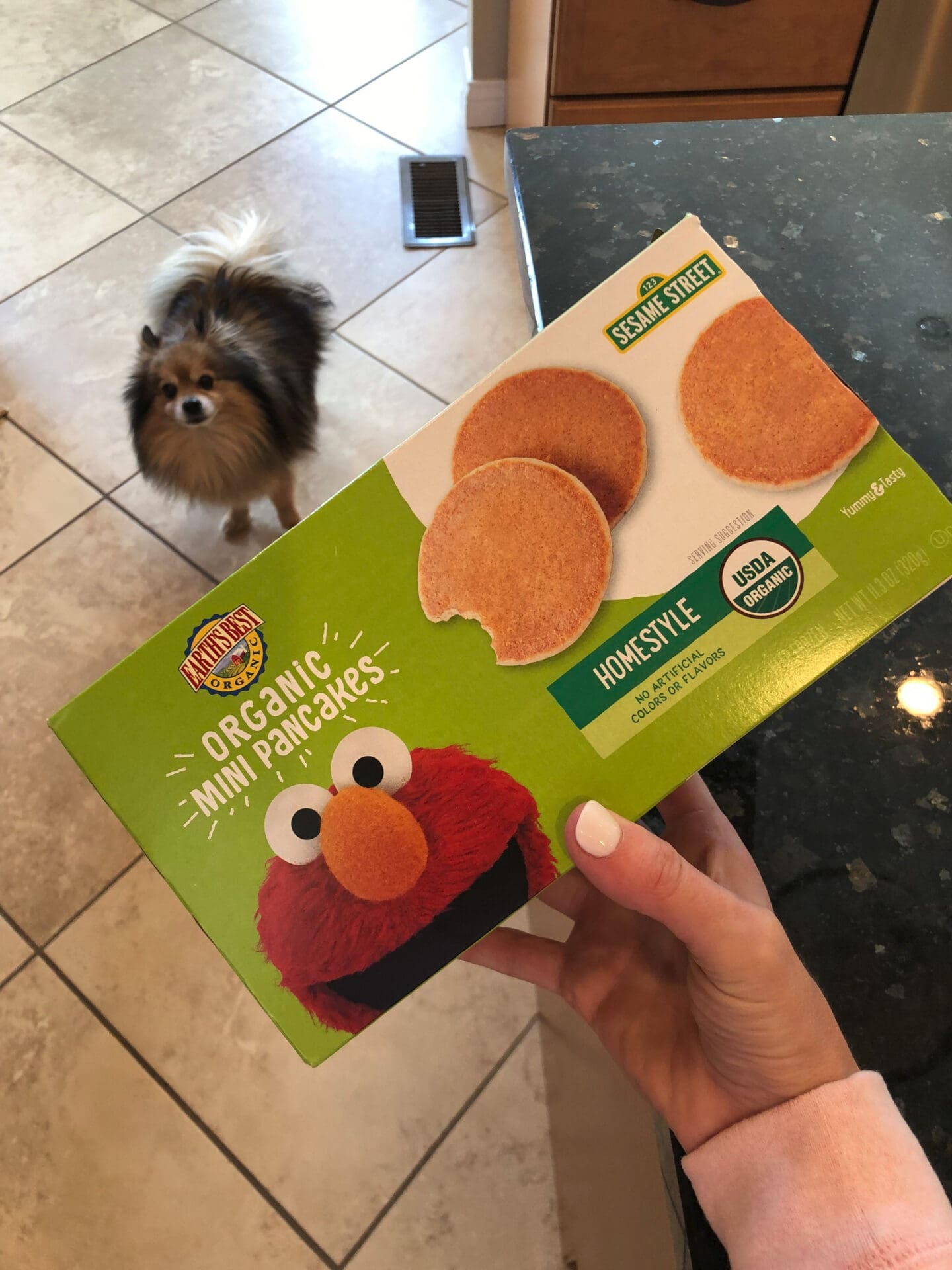 Do you love Sebastian's cameo?  Anyways, it's hard to tell on the packaging but they are mini, bite size pancakes that you just heat in the microwave for 30 seconds and they are ready.  They are so easy and seriously so stinking good!  They also come in blueberry (and maybe others but our store only had plain and blueberry).  Yum!
Alright friends that's it for this week's must haves!  I planned on having more but a few of the items I ordered didn't get here on time so they will be in next week's post.  As always, drop me a comment if there's something you deem a must have that I need to try!  Have a wonderful Monday and I'll see you back here Wednesday.
Jill
xo, Jill