Happy Friday friends!  You may have noticed that I totally slacked and did not have a post Wednesday like I usually do.  I had so much going on this week and I gotta come clean….it definitely took a back seat to everything else. But I got everything done, managed to get parts of the house clean and organized, got some workouts in, and now I'm back and ready to bring you this post all about why I love Cincinnati.
I have been meaning to cover this topic for a while now, but had other blog posts planned first.  But, I found myself with no topics planned for today's post and thought, I know just what I'll do!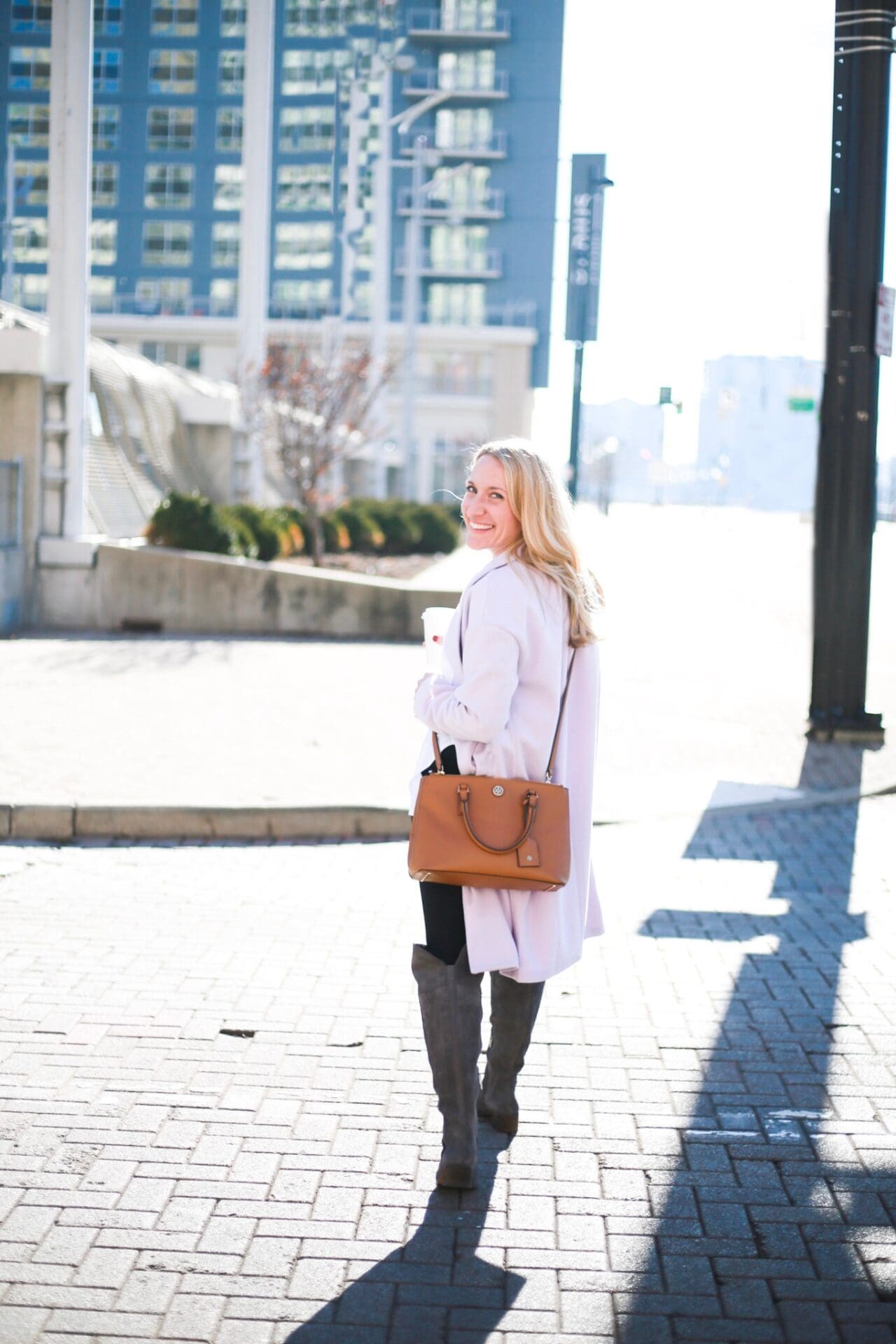 A few months ago, my friend Ellen and I went around Cincinnati to get some pictures, partly for this blog, and partly so Ellen can build her photographer portfolio.  She and I met working at our local Children's hospital and she's the sweetest person you'll ever meet and incredibly talented.  She's an amazing nurse and an equally great photographer.  So we decided to get together one day for some pictures we could both use.  I've been meaning to get them up on here and thought what better time than now since they are around Cincinnati and that's exactly what I'm talking about today.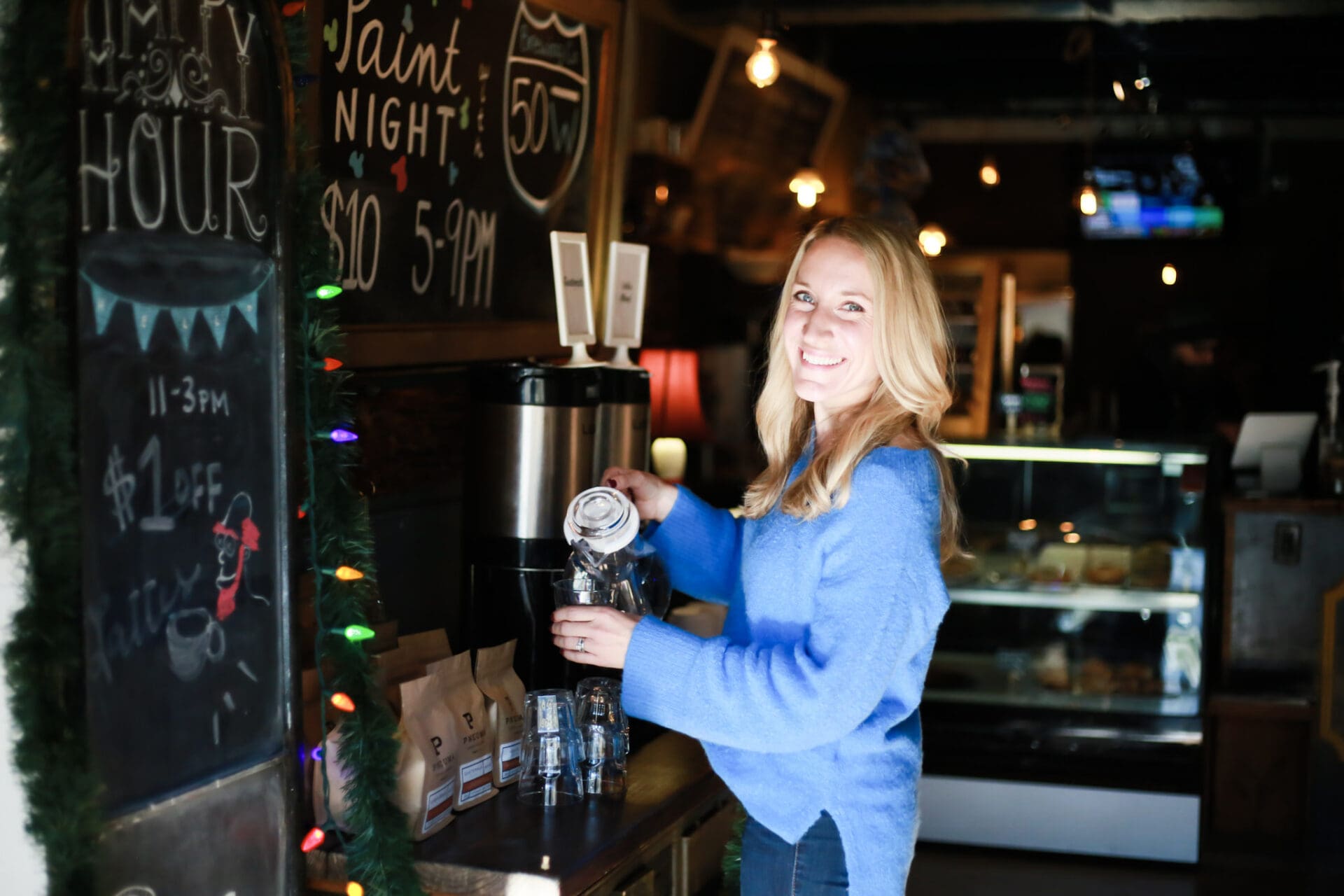 **By the way she takes pictures for nearly every occasion.  After you read this, be sure to check her out over on Instagram @elleng.photos.  And you can reach her at elleng.photos@gmail.com.
Okay so let's get to the topic of the day…..
Why I Love Cincinnati
Before I get into my list of what I feel makes this city so great, let me just give you a little background.  I'm from a super small town in Pennsylvania called Newville, and the first place I lived that wasn't home was another super small town called Eureka in California.  So Cincinnati is the first "big city" I have lived in.  When I lived in my small hometown, I thought I'd love big city life.  When I left that small town and lived in California, I longed for small town, rural country life.  When I moved to Cincinnati, I feel as though I truly found the best of both worlds.
To me, it's the perfect sized city.  Big enough to give me the city feel, but small enough that I don't get overwhelmed.  I never had a good sense of direction until I lived here.  Even when I go home to PA, I still can barely find my way around to parts that aren't the area I grew up in.  But something about the layout of Cincinnati and it's surrounding towns is really easy to navigate once you learn it.
So let's break this down to the top 5 things I love about Cincinnati.  I'm sure I'll leave out some major things I love, and inevitably think of them next week, but for now these are my top reasons I enjoy this area so much!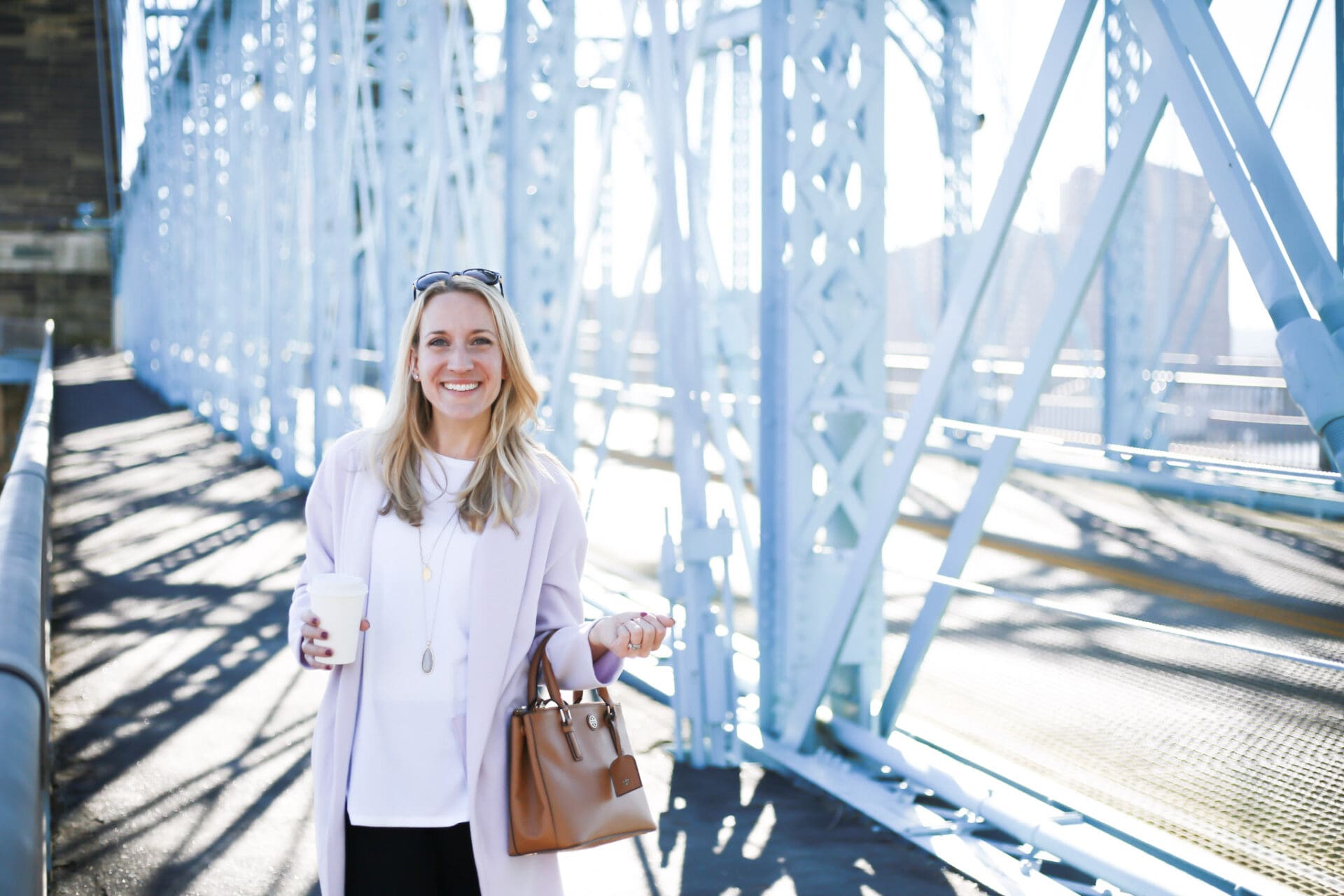 1. Everything you could ever need is here! – Growing up in a small town, I'm used to driving a ways to get to places like the mall, Target, sporting events, entertainment, etc.  so given that I'm used to driving to get what I need, the 20 -40 minutes it roughly takes me to get anywhere in this city seems like nothing.  Most of what I need is 5 minutes away, but really anything else is at most 40 minutes.  Everything from the simple and mundane like Target, the hair salon, great restaurants, and shopping, to amusement parks, skiing, concert venues, theaters… the list goes on.  Truly, I'd be hard pressed to name anything a really big city has that we don't somewhere nearby.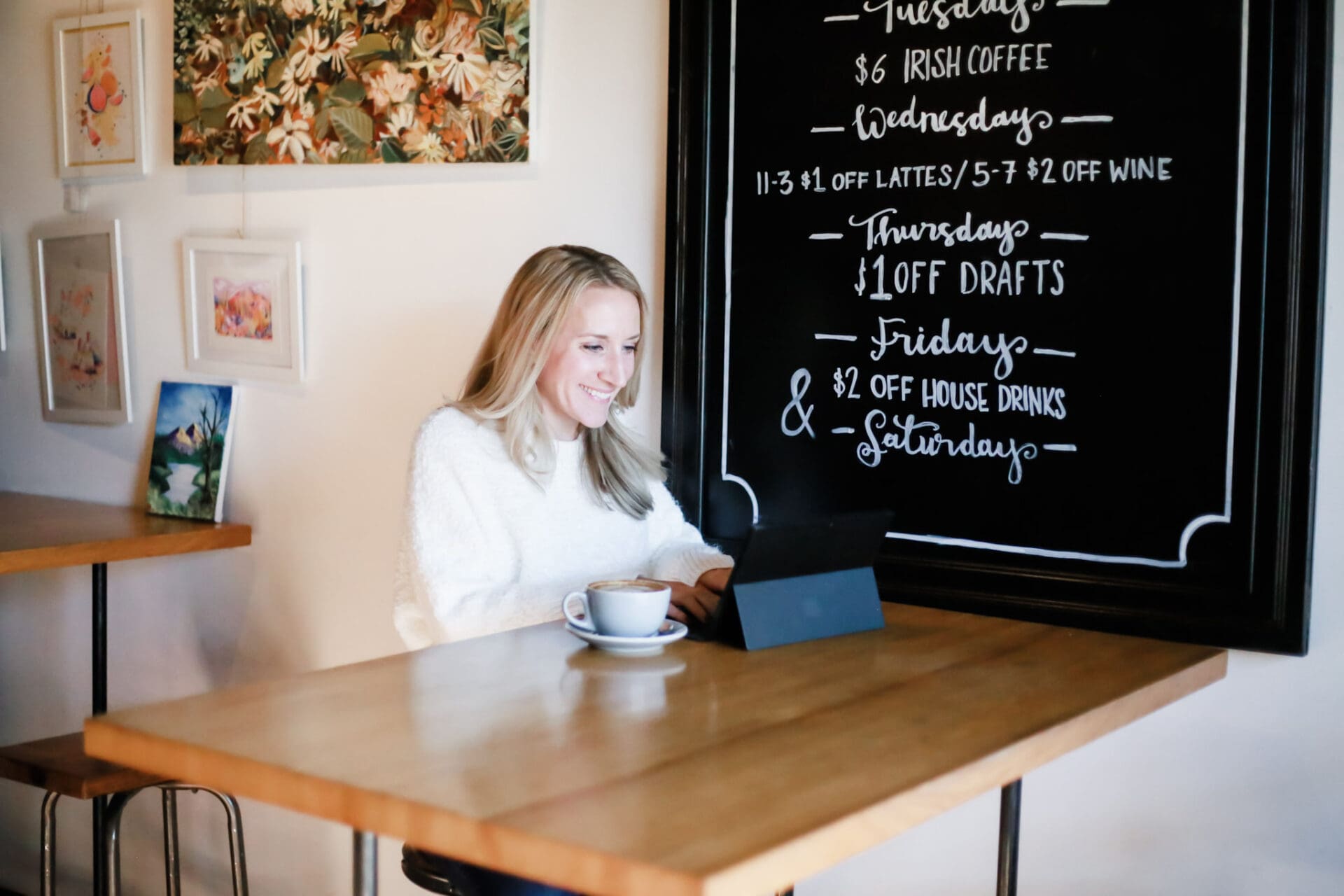 Here I am at Lola's Downtown, the cutest little coffee shop right across from Great American Ballpark where the Reds play, and adjacent to Bengals stadium.  I love finding quiet coffee shops among the hustle and bustle of the city.
2. Our proximity to Kentucky and Indiana – Remember in the movie A Walk to Remember where Shane West's character takes Mandy Moore's character to the state border and has her stand with her legs shoulder width apart and tells her she's in two places at once (and thus fulfills one of her dying wishes!  Ahhh darn you Nicholas Sparks!)? Well, anyways I think of that scene every time we cross into Kentucky or Indiana because they are so stinking close to Ohio, we go to them often.  In fact, I went to nursing school in Kentucky.  Plus, it's awesome that Lexington is an hour away.  Louisville 1.5-2 hours away, and Indianapolis is 2 hours away.
Here I am on our famous Roebling suspension bridge (fun fact: the Brooklyn bridge was designed after this one) heading towards KY.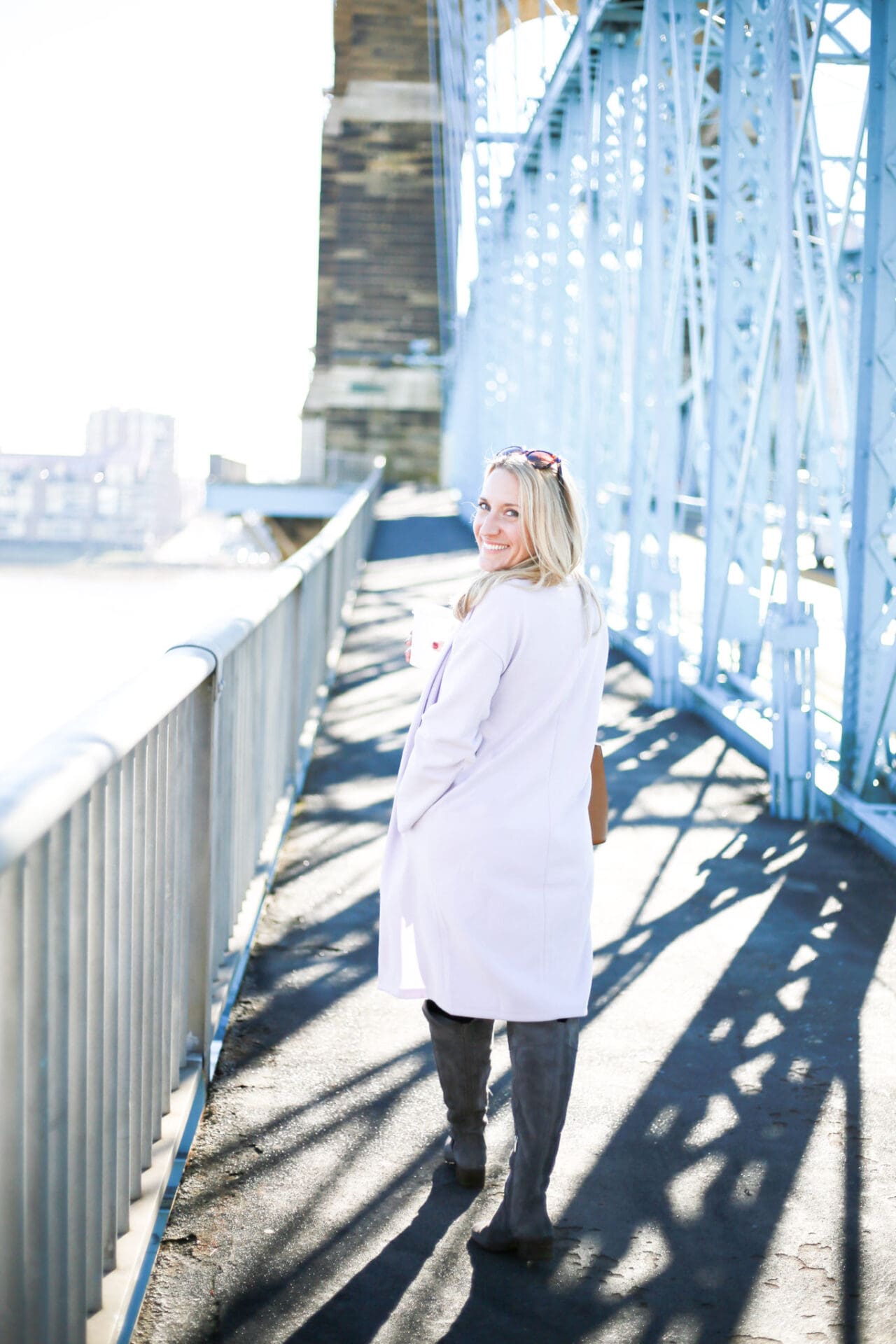 3. All the eclectic neighborhoods! – I love that Cincinnati really has a place to suit any mood.  Downtown is lively and fun, nearby on the river is a newer development called The Banks that houses a ton of bars and restaurants between the stadiums.  There's a trendy, more millennial type spot called Over the Rhine (OTR if you live here).  Hyde Park is a more upscale area with really old, gorgeous homes, good shopping, and dining.  Mt. Adams offers gorgeous views and walk-able bars and restaurants.  And then all the nearby suburbs are great too!  Montgomery, Blue Ash, Indian Hill (great to drive through, look at the huge homes and dream :0 ), West Chester (that area has great shopping and dining and recently added a huge shopping center).  And then over the river in Kentucky there is Newport on the Levee which is also a great spot for pretty views, dining, and shopping. That's the best place in the summer especially.  Seriously, we are never without a good place to go.  It all just depends on what we're feeling, but it's nice there is something for every one and every occasion.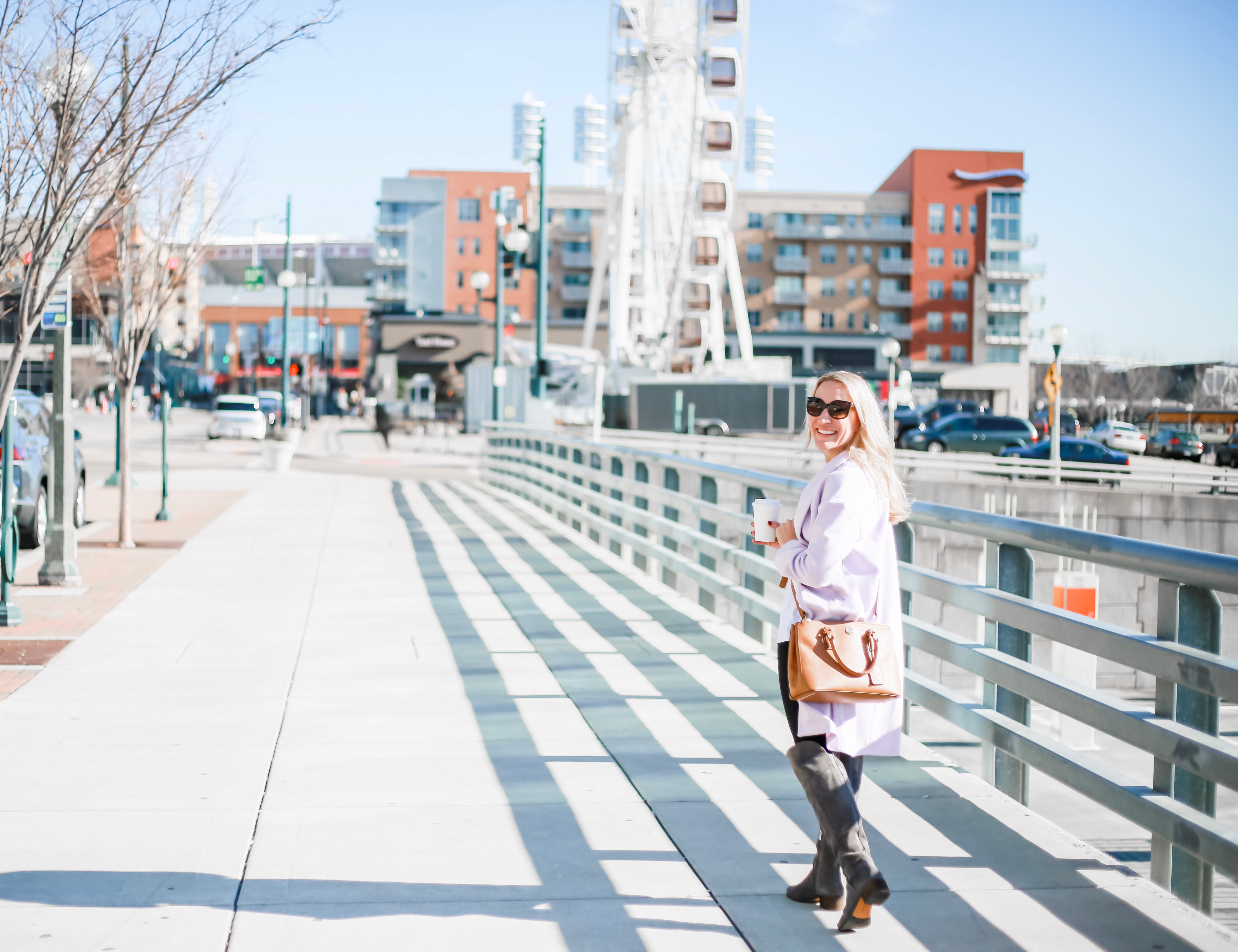 Here I am downtown on the river at The Banks.  The Ferris wheel is a new addition and is a fun touch.  We love coming down here during the summer to go to baseball games and pop into various restaurants along the way.
4. Great shopping! – Listen, if there is one thing I know, it's shopping, and let me tell you Cincinnati does not disappoint.  I adore our shopping mall (Kenwood Towne Center) because it seriously has everything you could ever need and gets better each year (they recently added Louis Vuitton and Free People to their line up.  Umm, yes please!), and if for some reason you needed even more, we have great outlets 30 minutes away, outdoor shopping at Hyde Park and Rookwood, and like I mentioned earlier, an entire new shopping complex called Liberty Center right off the highway.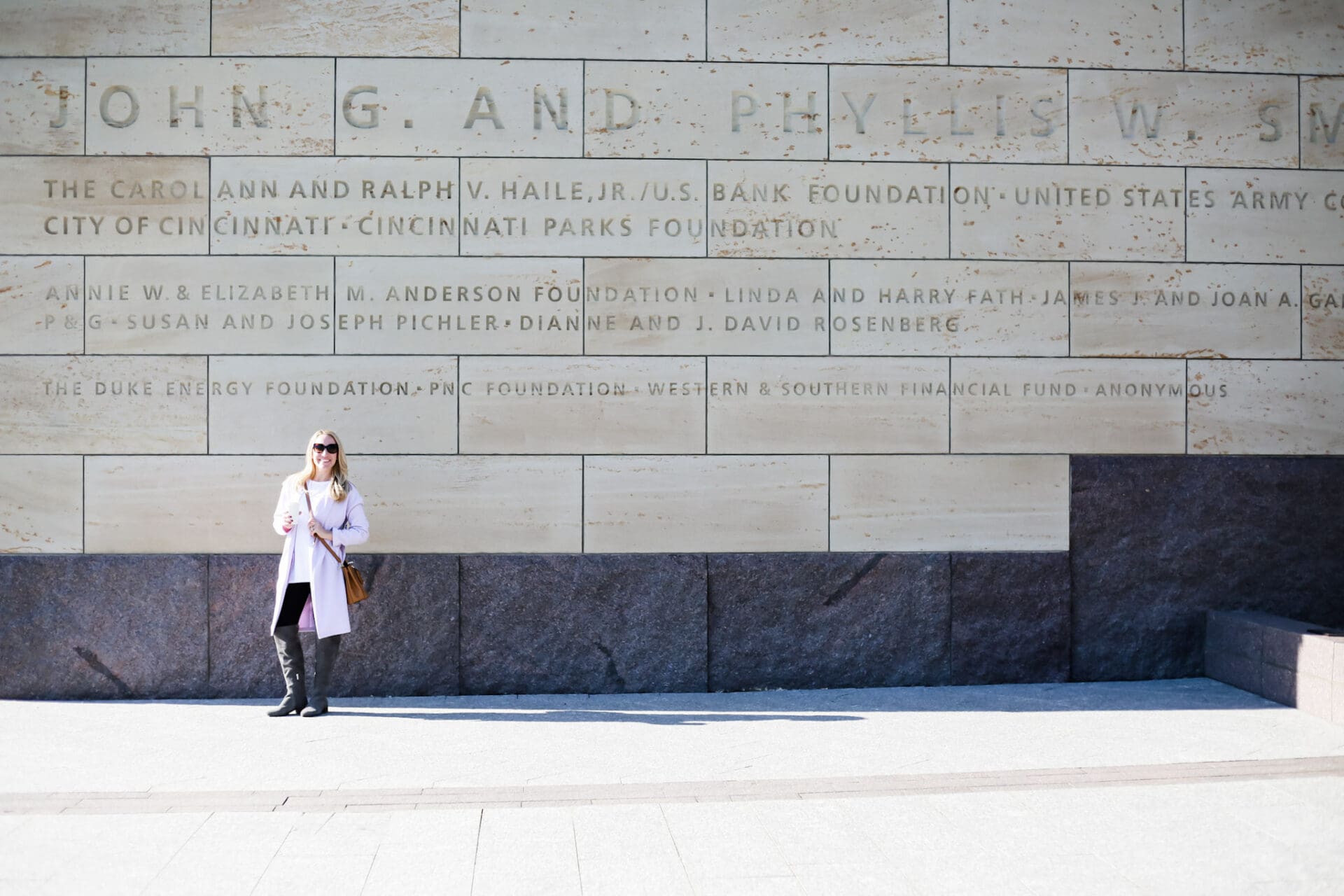 5. The people! – It probably sounds cliché to say this, but I truly have met so many wonderful people over the past 10 years that I've lived here.  From nursing school, to jobs, to our amazing neighbors, Eric's friends and family that took me in as though they've known me my whole life, and everyone in between.  Growing up in a small town everyone knew everyone (which I love, don't get me wrong) but when you live in a bigger city, it can be easy to feel like a small fish in a big pond.  But I have found over time that there is such community to be had here if you put yourself out there.  No matter what part of town we're in, we always run into the sweetest people with good old fashioned Midwest values, like saying please and thank you and holding doors.  I'm happy to raise Leyton in a place with such a wonderfully diverse community.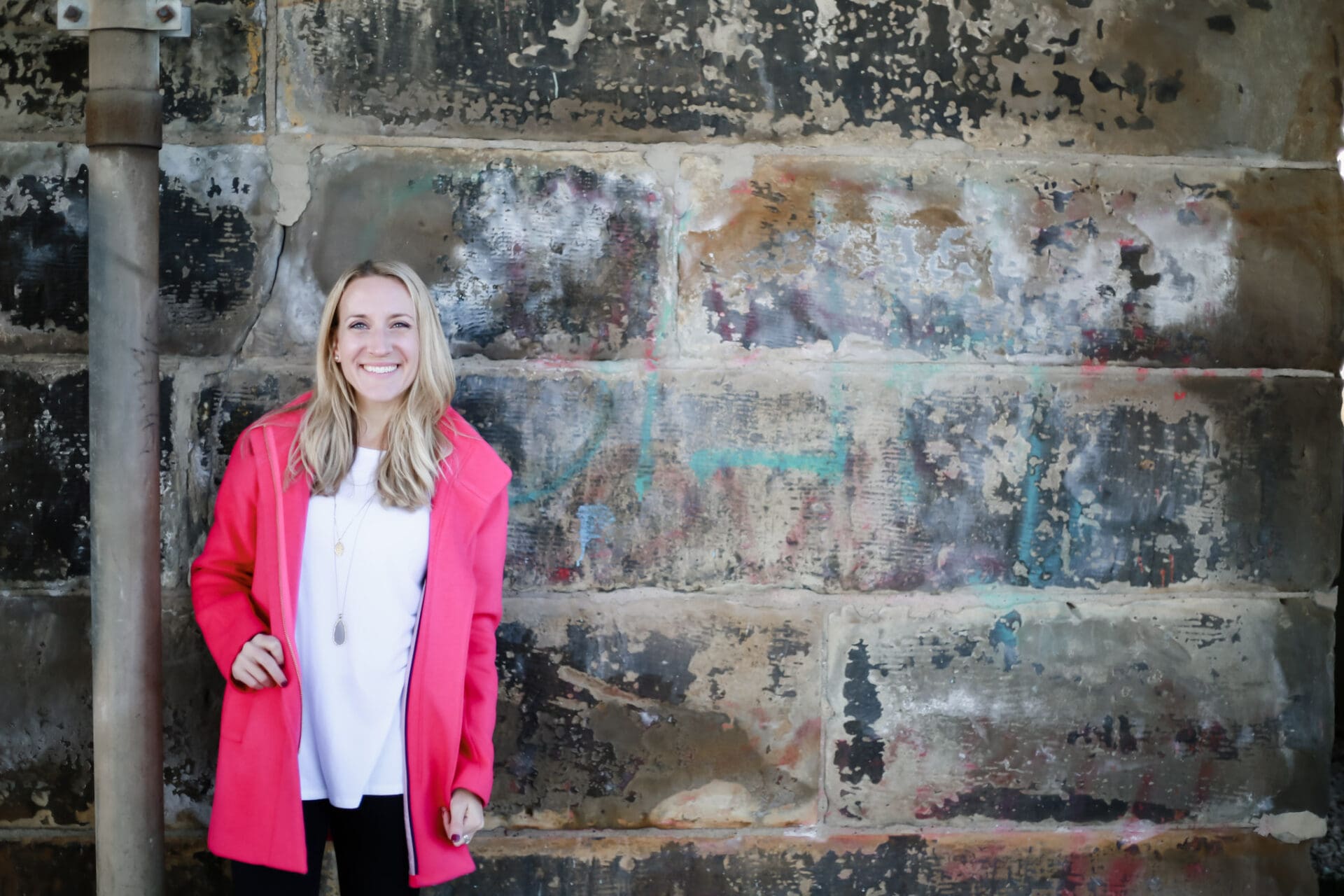 Okay friends, those are my top 5 things I love about Cincinnati.  Tomorrow, I'm attending a blogger event downtown and can't wait to meet some fellow influencers/bloggers and put a face to several that I engage with on Instagram.  Have a wonderful weekend and I'll see you back here Monday!
Jill
xo, Jill