Happy middle of the week friends!  It's What's Up Wednesday!  Typically we do this the last Wednesday of every month but with next week being Christmas we decided to bump it up a week.  What's Up Wednesday is where other bloggers and I link up with Mix and Match Mama, The Larson Lingo, and Sheaffer Told Me To and we answer these questions…..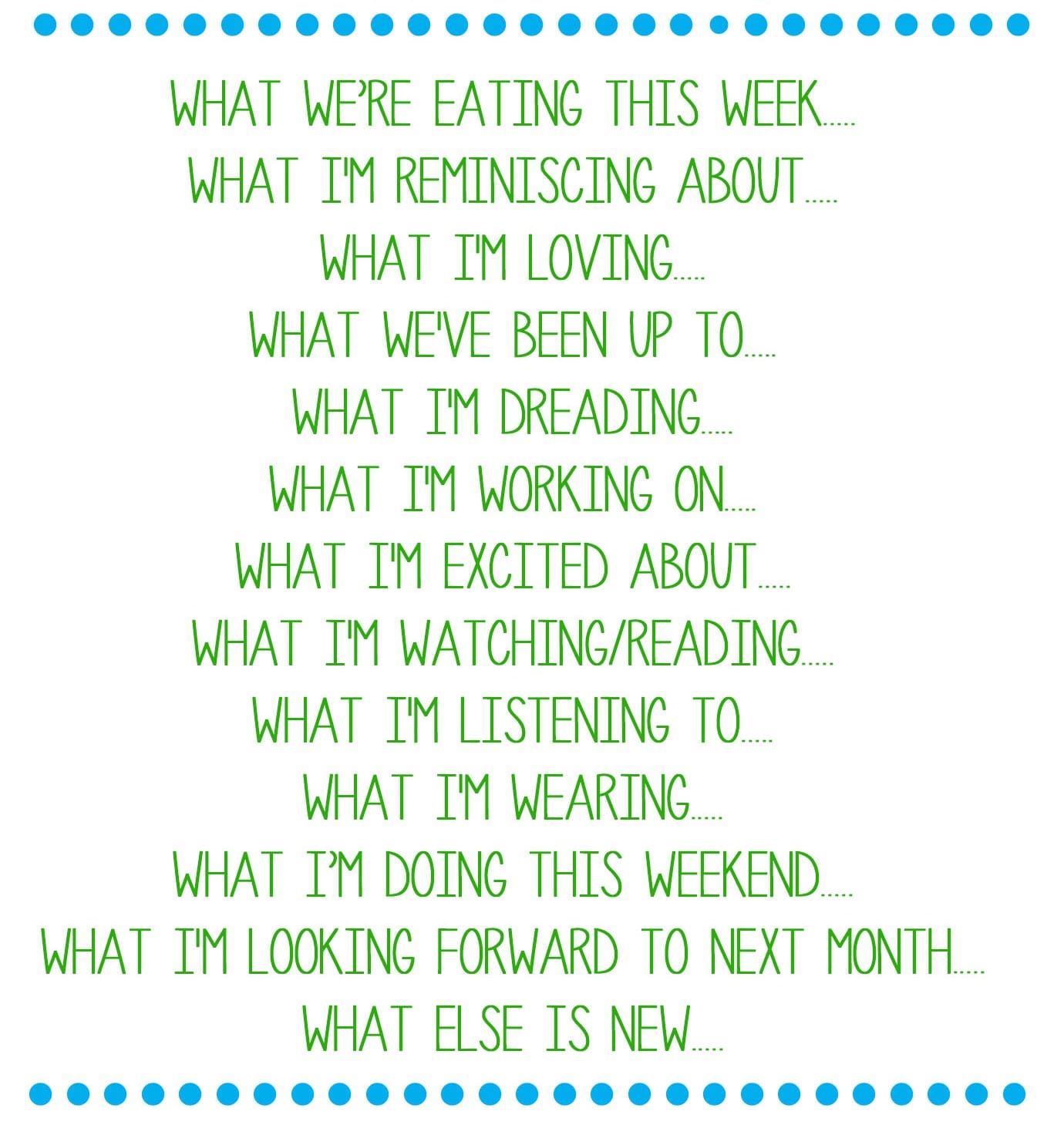 So let's just jump right in!  First up….
WHAT WE'RE EATING THIS WEEK
Rather than type out a whole menu on here I like to just talk about one great dish that we had or are having this week, and friends it is this!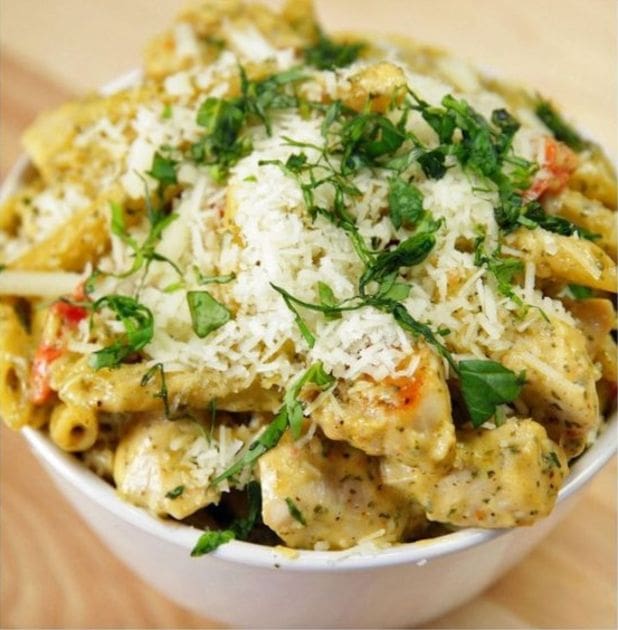 Pesto Pasta Chicken that I found on Pinterest.  Now listen, I'm really not a good cook and most of my Pinterest recipes fail but this…..THIS is hands down the best meal I have ever made.  It was so easy and Eric raved about it like Eric has never raved before.  I will for sure be making this again.
WHAT I'M REMINISCING ABOUT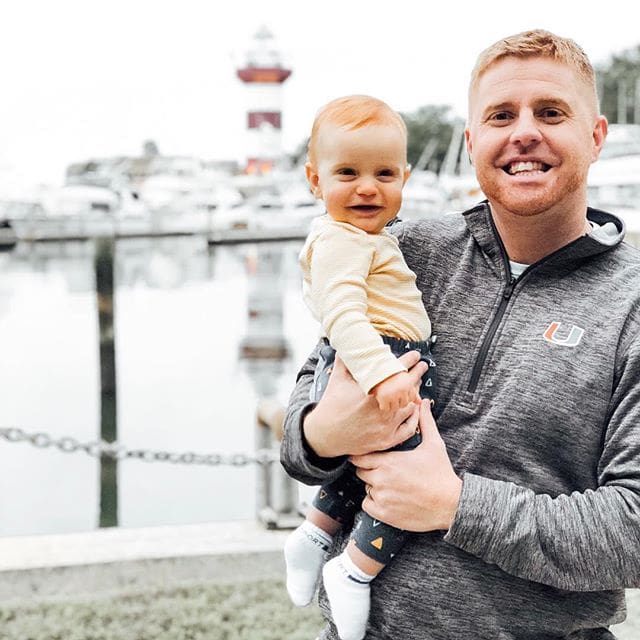 If you saw my Instagram post yesterday ( @_jillkoch_ ) then you saw this picture as I'm currently reminiscing about our last trip to Hilton Head.  We love going there, but it's a bit of a trek these days with the little guy so we don't get there as much as we'd like.  I know after the holidays, and once it's cold and grey here, I'll be itching to get back!  I'm also reminiscing about our Christmas with Eric's family this past weekend and this picture…..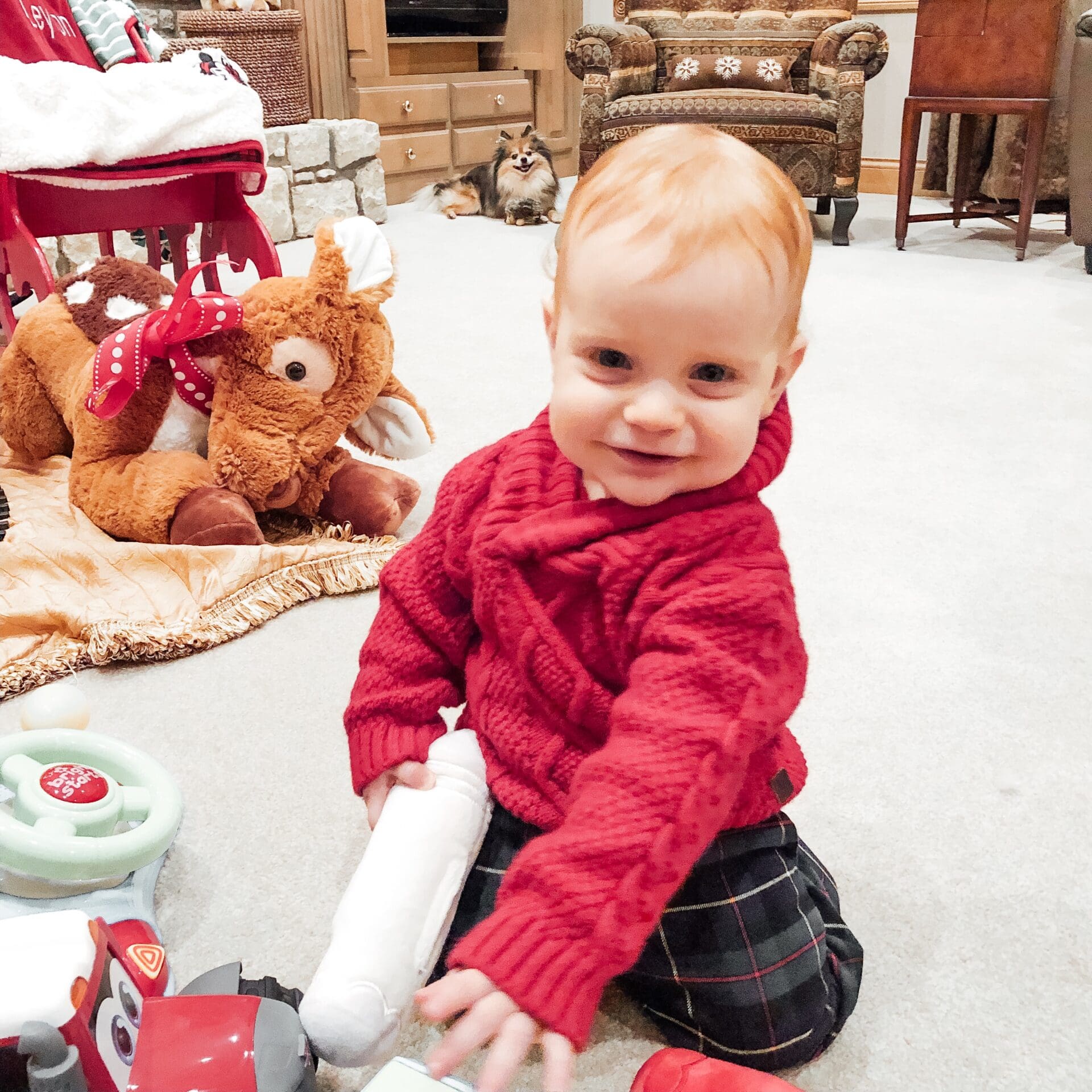 I mean can you even handle it?  I don't know who's cuter….Leyton or Sebastian smiling in the background!
WHAT I'M LOVING
Did you see this weeks Monday Must Haves?  I'm currently loving everything on there!  Especially this MacKenzie-Childs snow globe…..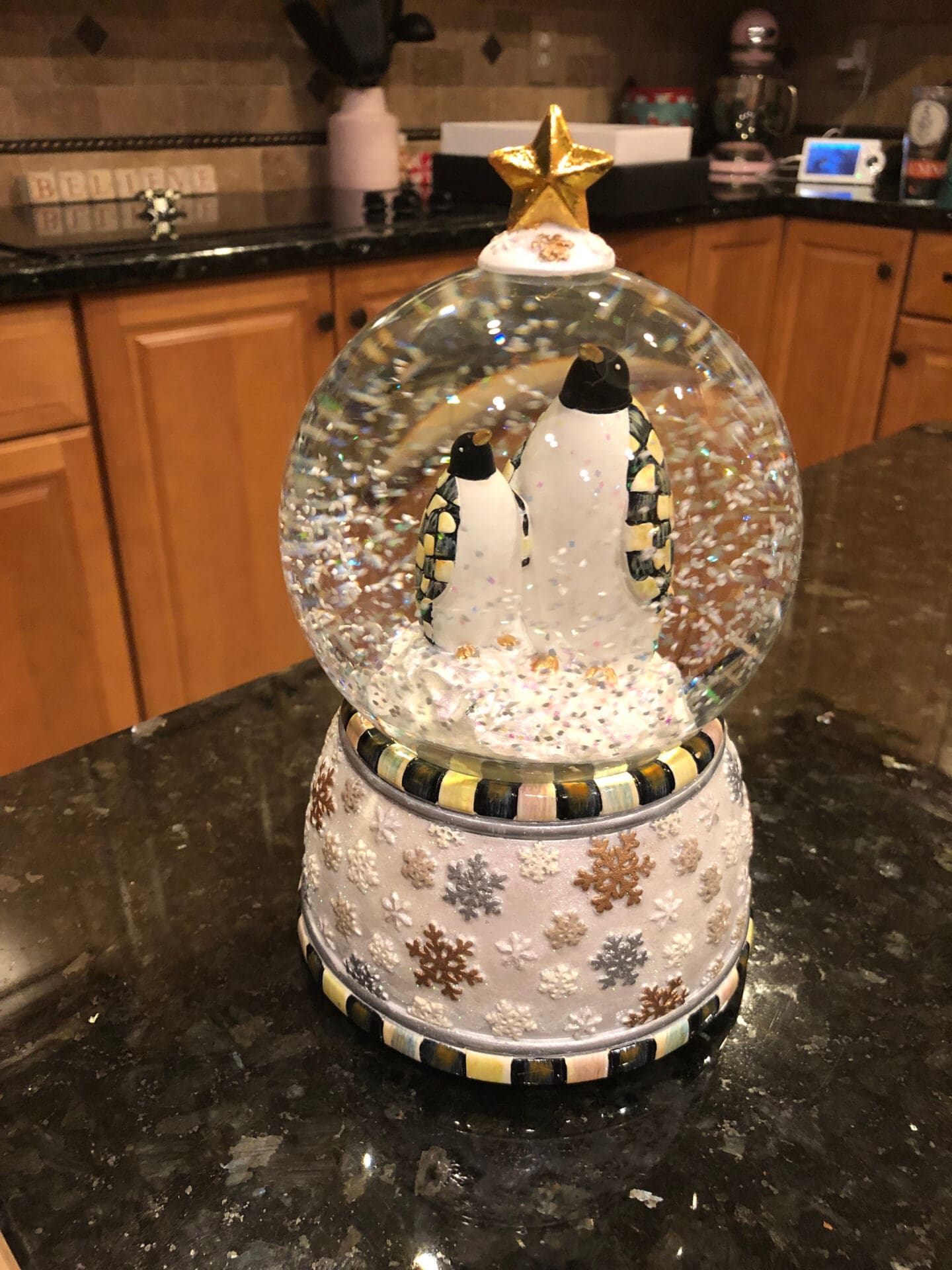 My MIL got it for me for Christmas.  She also got me these adorable London folders!  Almost makes me want to go back to school again so I can use them for classes….almost.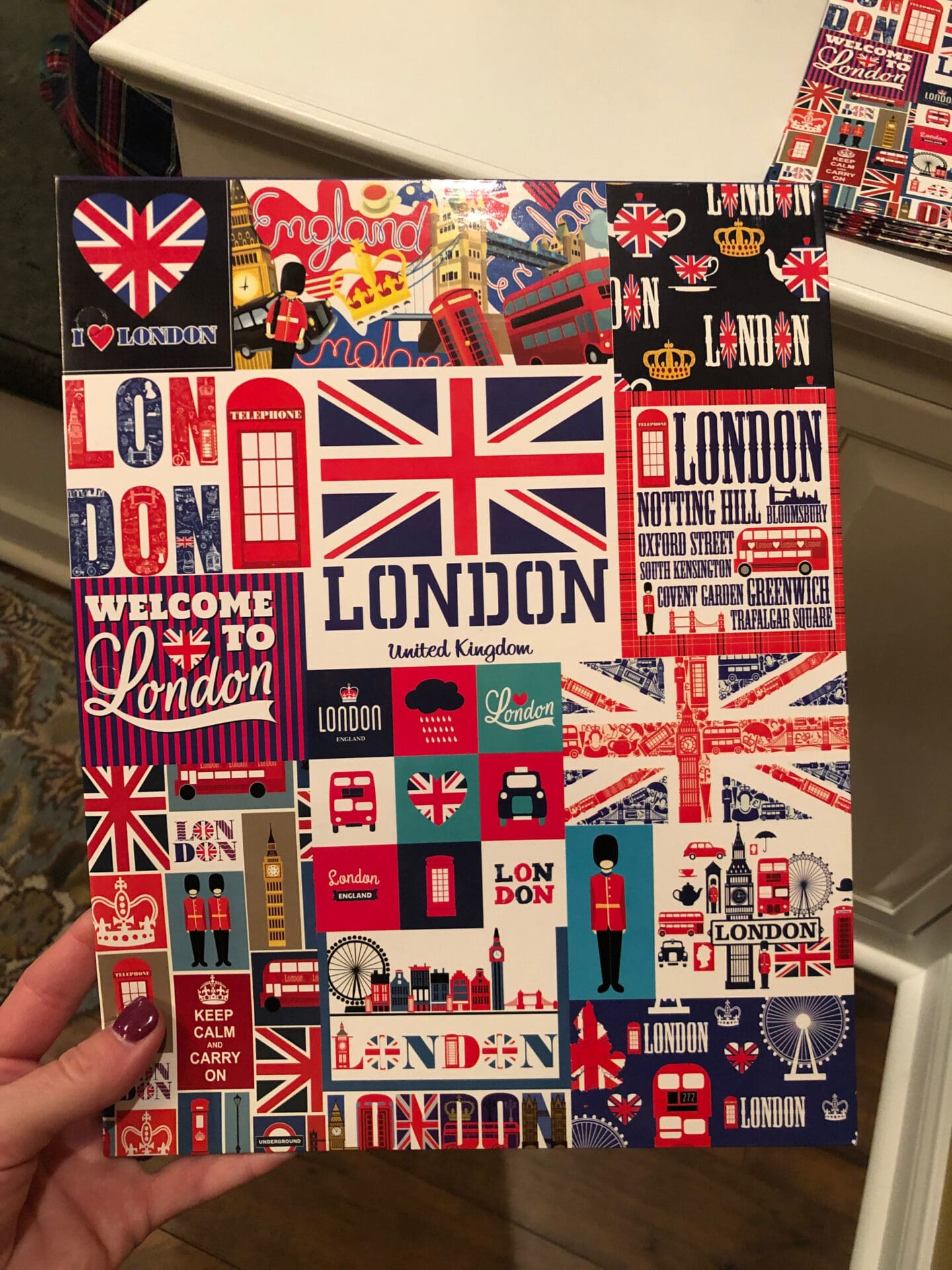 WHAT WE'VE BEEN UP TO
Like everyone, we have been busy busy busy with all things Christmas on top of all the other every day life things.  I swear every year seems more busy than the last and starts to feel less and less like Christmas.  I'm working on how to slow down and fully take in the season, but it never seems to happen.  If you have any tips, send them my way!
WHAT I'M DREADING
I'm not really dreading anything.  I do get a little nervous about how Leyton will travel when we go home to PA to visit my family and how he will sleep at my parents house the first few days, but not dreading it.  Just hoping for a very seamless, smooth transition :).
WHAT I'M WORKING ON
Currently trying to put together some blog posts for next week and I'm working on starting to plan out posts and ideas for 2019!
WHAT I'M EXCITED ABOUT
All things Christmas!!!  Getting to see family and friends, watching Leyton play with my niece and my best friend's daughter, and just some relaxing time with everyone!
WHAT I'M WATCHING/READING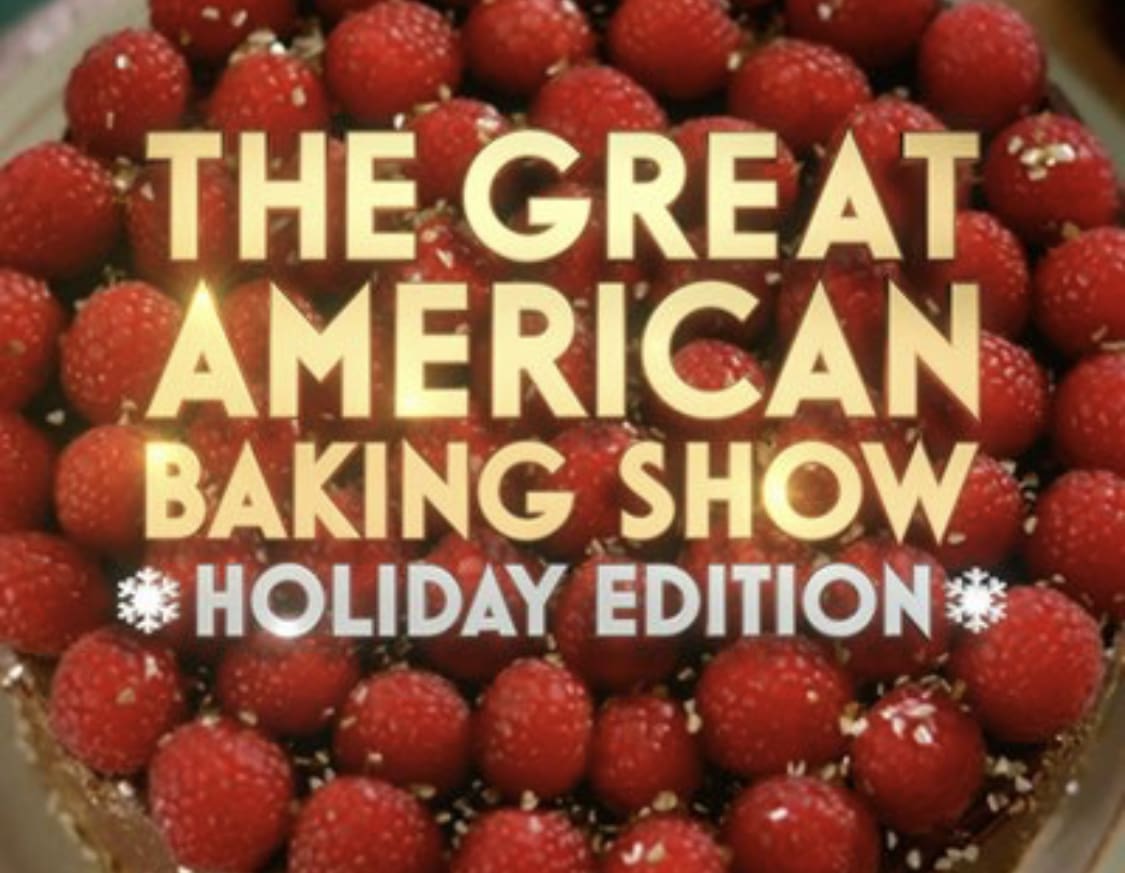 Does anyone else just love this show this time of year?  I look forward to it every year!  I also watch The Great British Baking Show on Netflix.  And speaking of England, I just read/finished Christmas in London and it was super cute!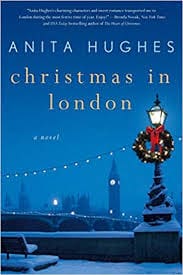 WHAT I'M LISTENING TO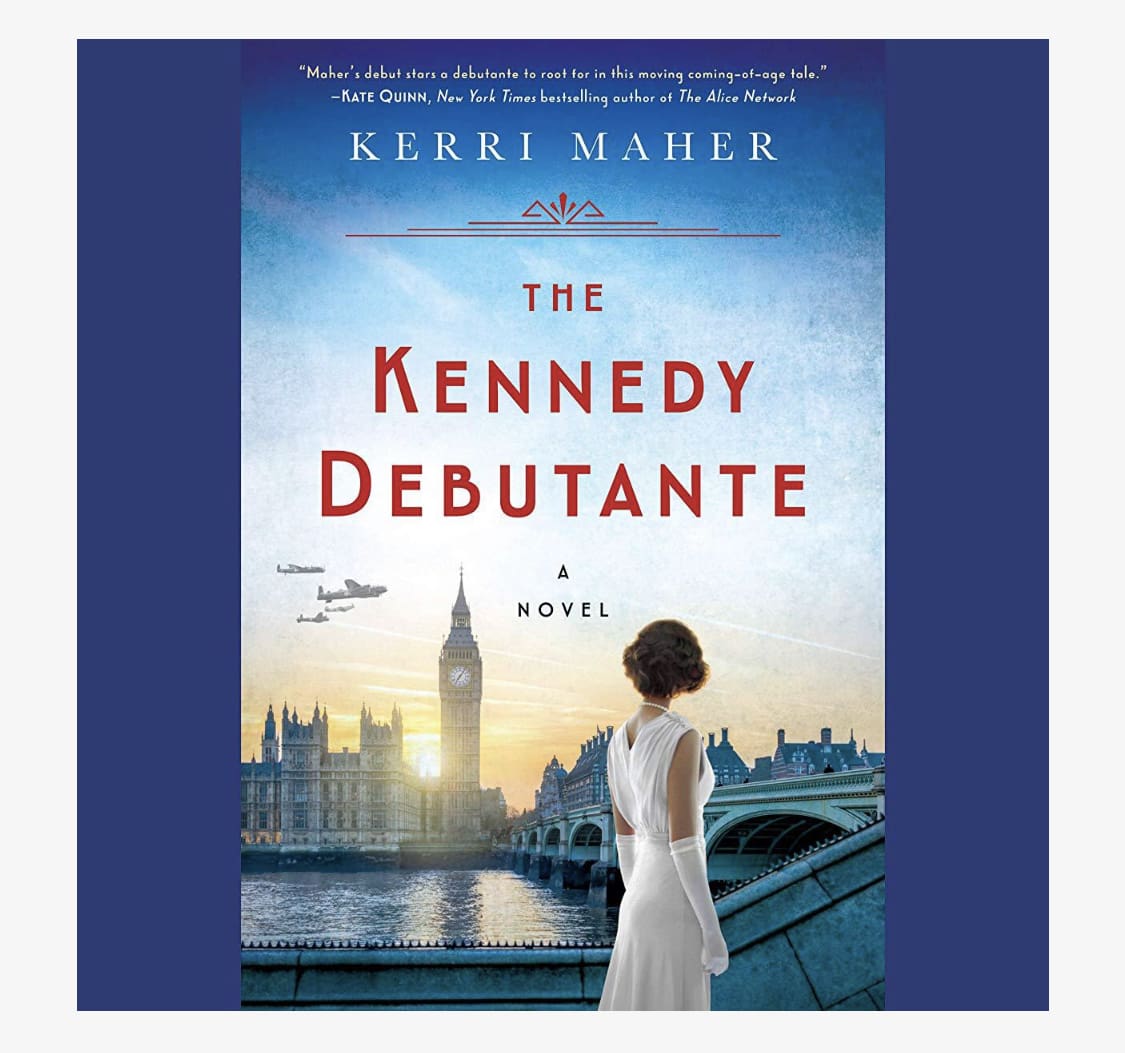 I'm currently listening to The Kennedy Debutante on Audible and so far it's really good.  It's based on the true story of Kathleen Kennedy and her forbidden romance with the future Duke of Devonshire, as he is Protestant and she is Catholic.  It's a good fit for me since I'm obsessed with London and have always been so intrigued by the Kennedy's.  Hopefully it stays good!
WHAT I'M WEARING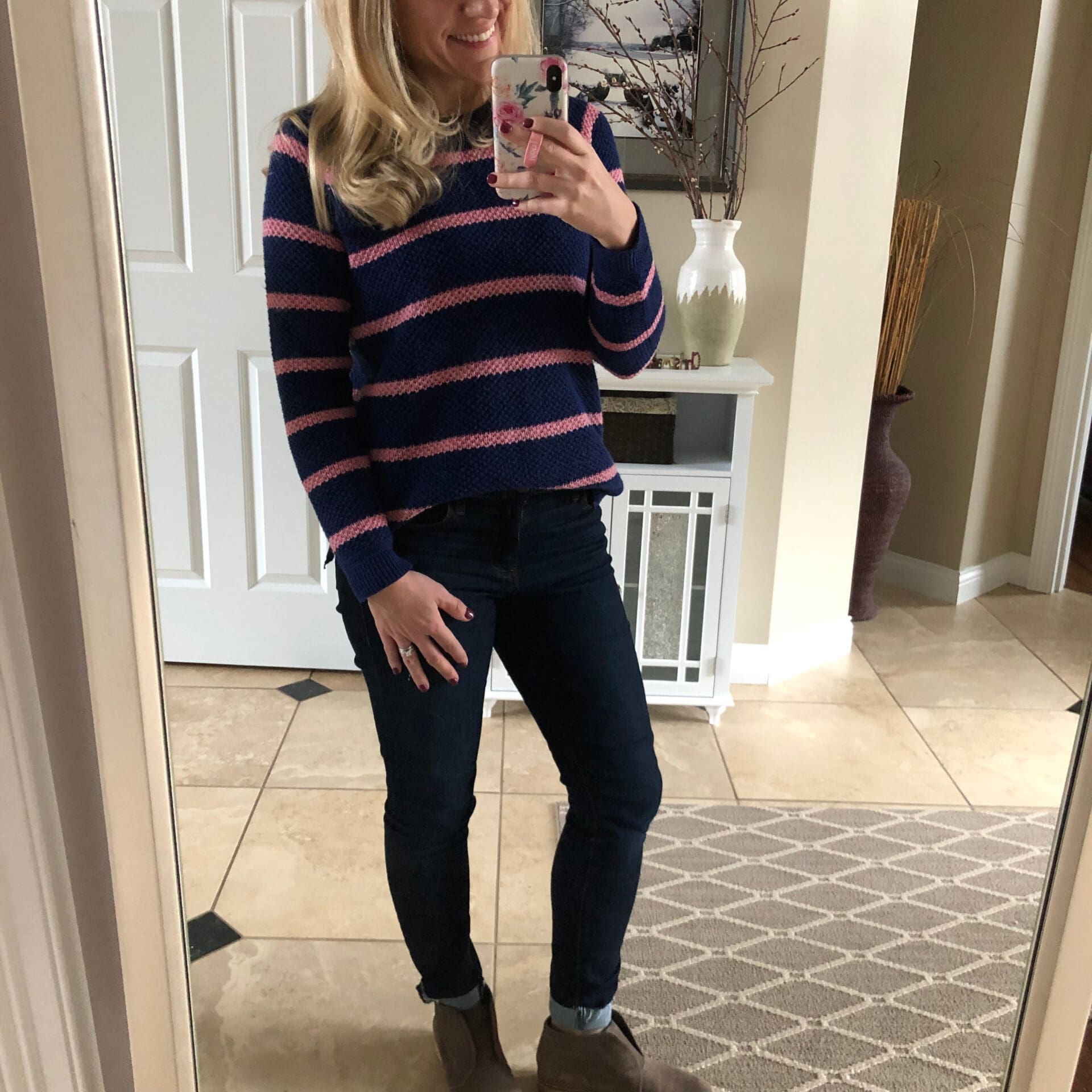 This sweater was also on my Monday Must Haves post.  These days a simple sweater, jeans and some booties is my go to outfit.  This one is from Old Navy and comes in 8 colors and is currently only $18!
WHAT I'M DOING THIS WEEKEND
More Christmas!!  Spending time with family and friends and taking in all the moments of Leyton's very first Christmas season!
WHAT I'M LOOKING FORWARD TO NEXT MONTH
I have some fun blog things planned so I'm excited for that and I'm looking forward to tackling some New Years resolutions!! Anyone else?  I already have several in mind (blog post to come) and I know it's probably dumb of me to set so many, but I have so much I want to work on/improve.  So, my thinking is that if I set a bunch I'm bound to achieve one of them, right?
WHAT ELSE IS NEW?
That's really it!  We've really just been in a, get stuff checked off the list, mode over here and slowly but surely we are getting it all completed.  I still have to wrap up some Christmas shopping and then it's time to wrap, wrap, wrap!  So that's my plan for the next couple nights while watching Christmas movies I haven't watched yet this year (Love Actually and The 12 Dates of Christmas if it's still on Netflix) and sip some wine in the process :).
BONUS QUESTION: WHAT'S YOUR FAVORITE LAST MINUTE GIFT IDEA?
Ohhh such a good question as I tend to be perpetually looking for last minute gifts.  I would say you can't ever go wrong with a gift card.  If it's for a woman I would maybe pair a gift card with a scarf or these cute Kate Spade earrings (comes in 6 colors and will arrive by Christmas Eve).  If for a guy I would pair it with a yeti mug, like this rambler I love.  And for kids you would always do a gift card with a toy or clothing item, or even a game.  I feel like you can't go wrong with kids and games.
Alright friends, so that's what's up!  Thanks for stopping by and enjoy this last week before Christmas!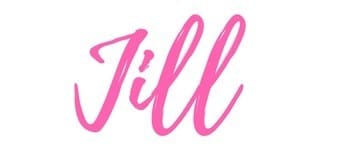 xo, Jill