Happy Monday friends, of as some of us like to say, Christmas Eve, Eve.  I'm bringing you this post today in case you're like me and are still running around doing all the things, mainly still looking for a cute outfit to wear to your holiday get togethers.  I did a try-on session at Evereve recently and wanted to share some fun, dressy outfits that I love because they could totally work for your Christmas or New Years party but then also be worn to work, church, or anywhere else you need business casual.  I mean, don't get me wrong I love me a sparkly fun and festive outfit for the holidays but I hate the idea of only getting to wear them once.  So anytime an outfit can be worn again, I'm all for it.
So let's hop to it.  We kept it simple and paired the same booties with everything, but obviously you could definitely mix up the shoe and do a pump or something more dressy than a bootie.  Links to shop the items are located below each picture.
This first outfit was one of my favorites.  I loved the flow of the skirt and the fact that it was pink which makes it a little more festive.  We (my Evereve stylist and I) paired it with a black bodysuit which was perfect and so comfortable.  Just don't wait until the last minute to go to the bathroom because bodysuits do require a little more work, haha.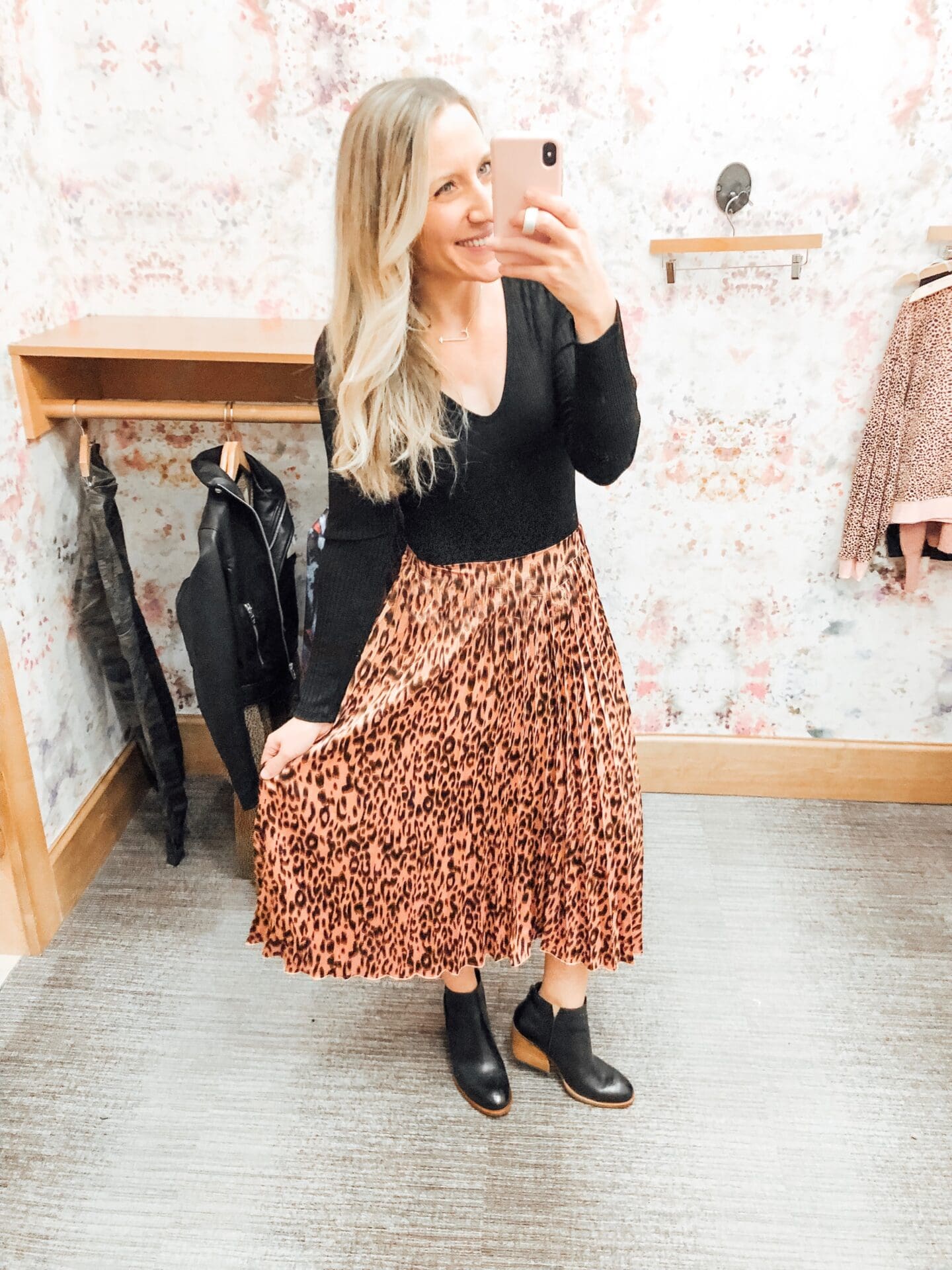 And speaking of skirts…if you eat too much (or want to eat too much) then I have two words for you….
Spanx Skirt.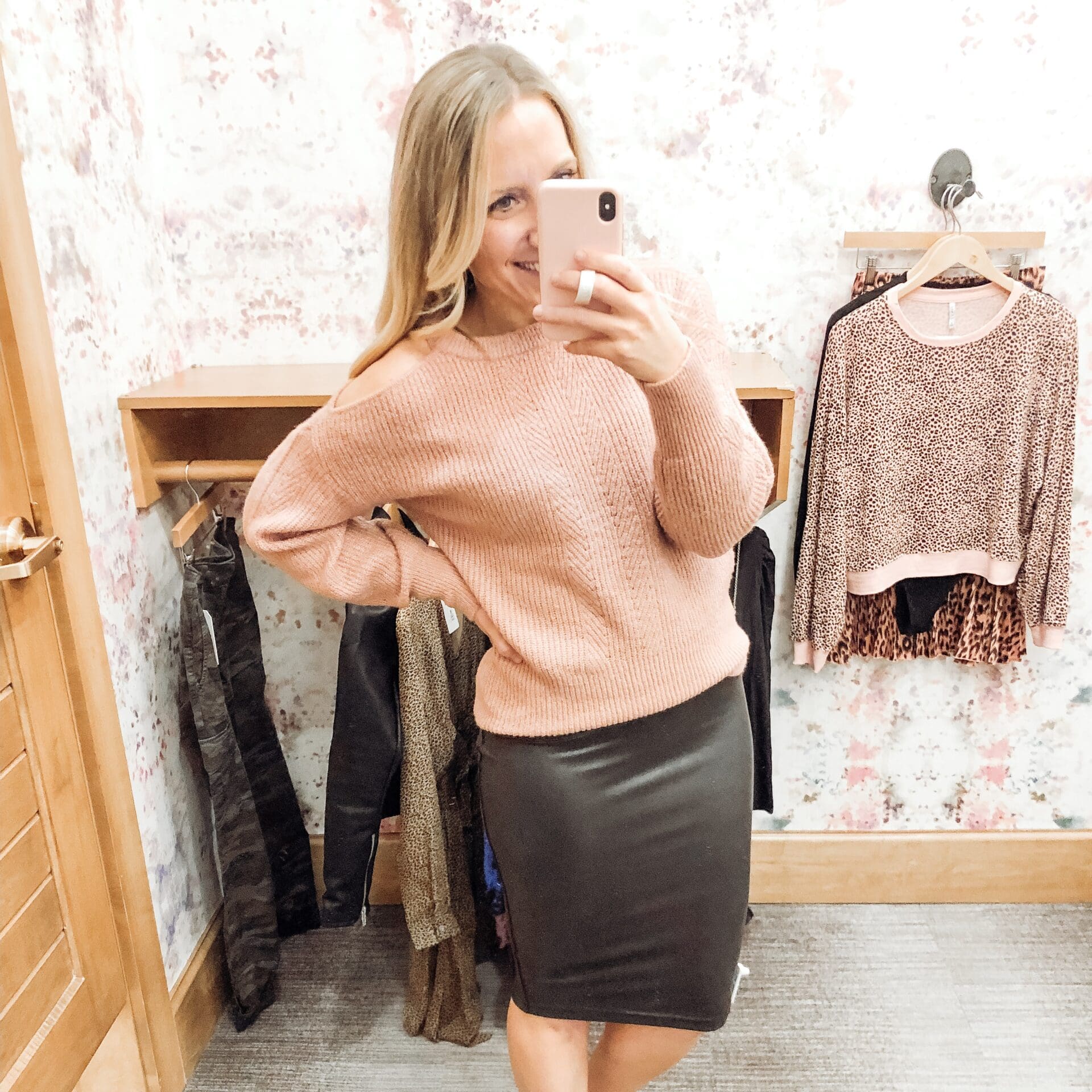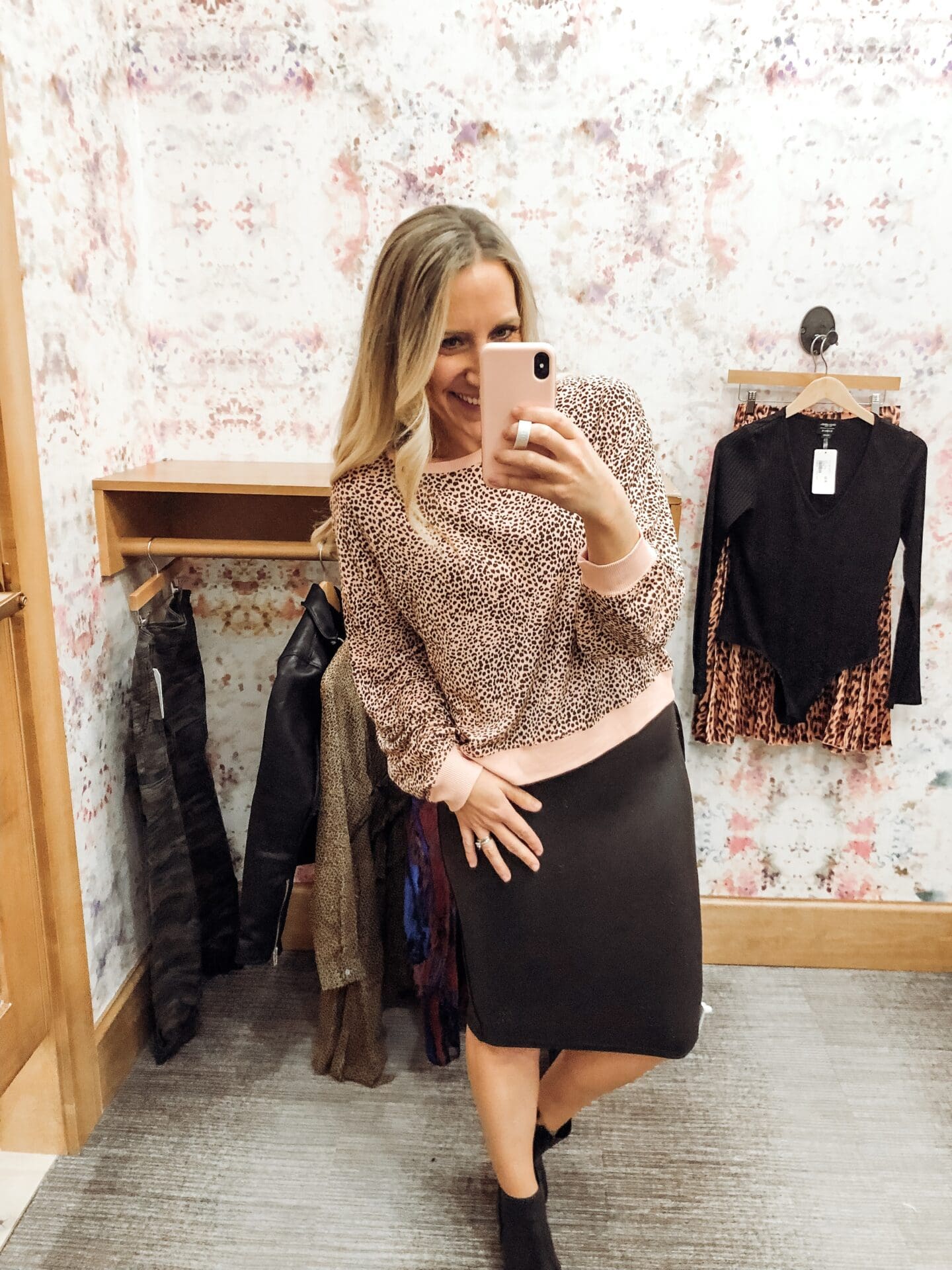 Leopard top // Pink Sweater // Spanx Skirt
This is a case where I would have done a different shoe instead of the bootie, but for the sake of time (I had Leyton with me during the try-on so we had to be efficient) we just went with those.
Okay, back to dresses.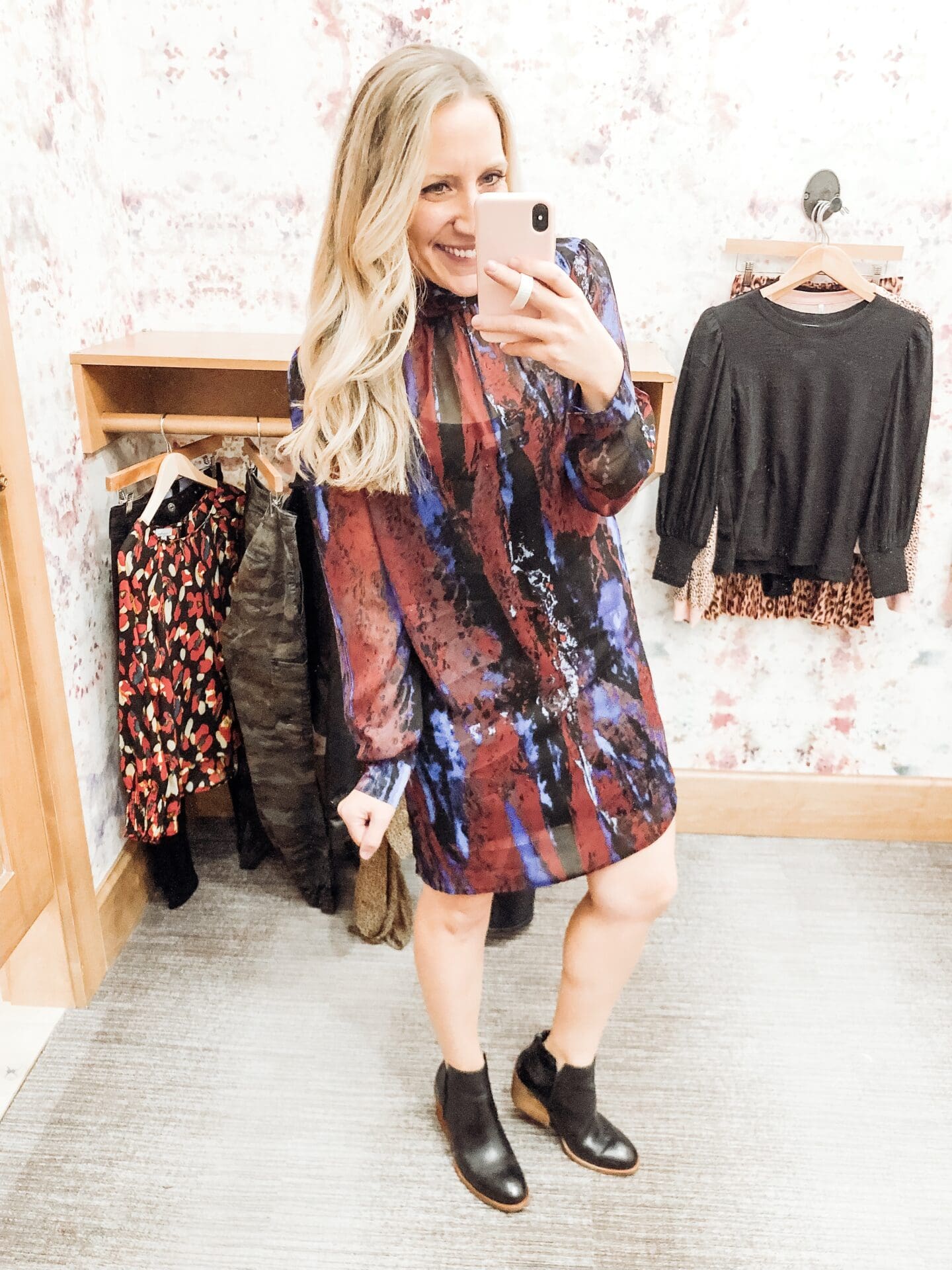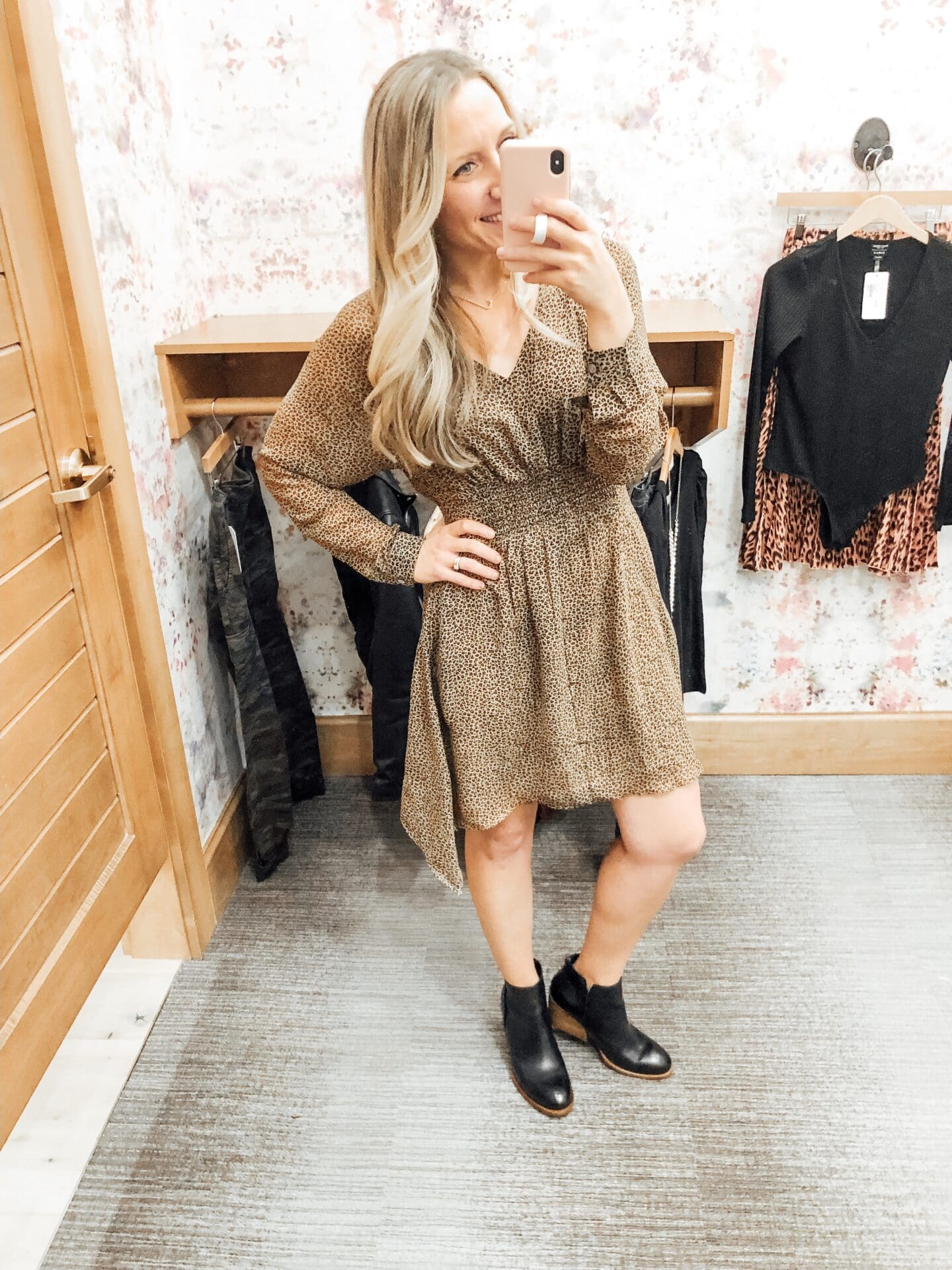 I loved the colors of the top dress and how it flowed and the fit of it.  And if you are currently loving all things leopard like I am then this second dress is a must.  I love it with the booties as is, or paired with a faux leather jacket.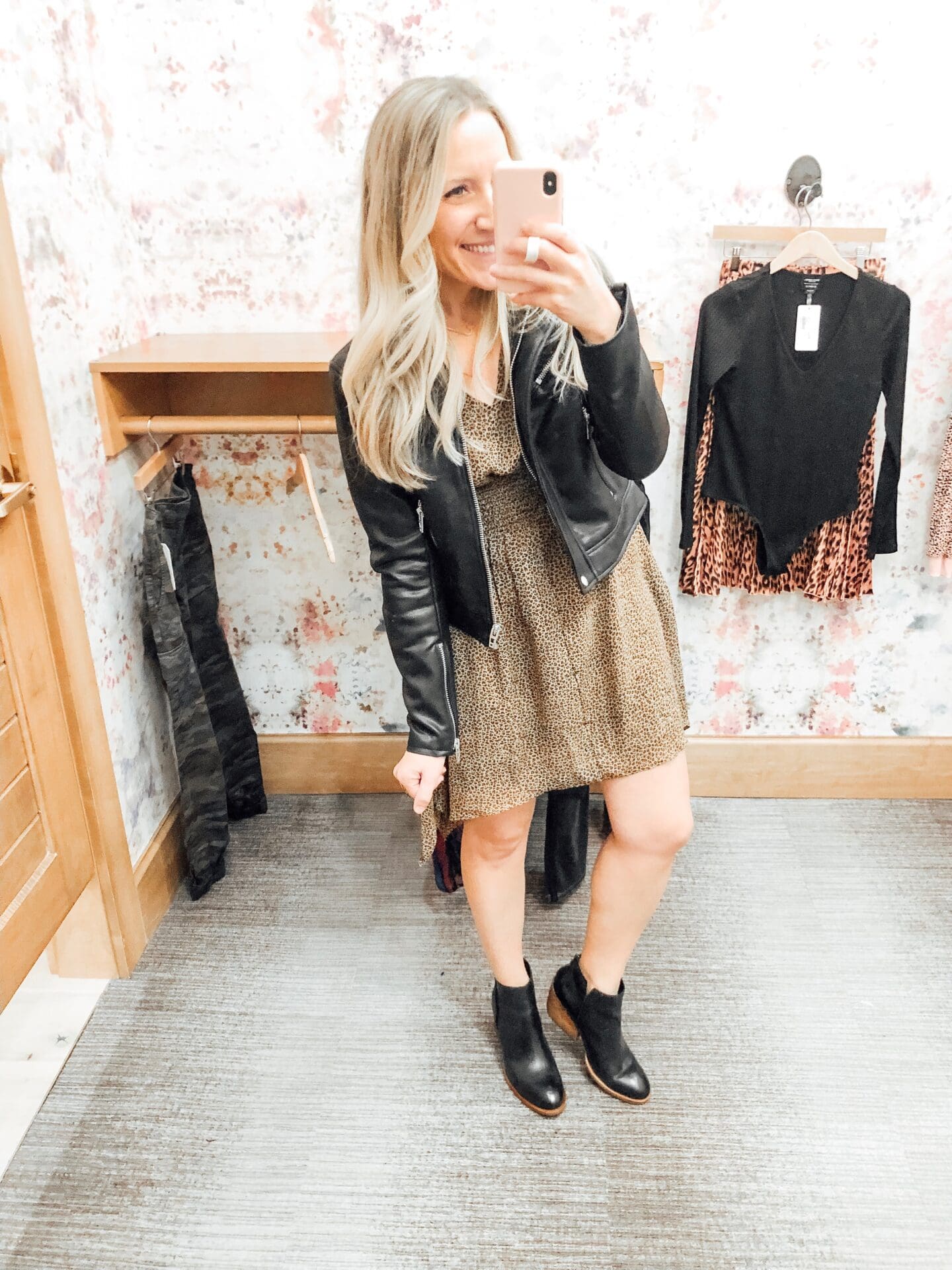 And lastly, if you are wanting something a little warmer and more low key, then here are some pants outfits that I loved, starting with my favorite!
Top // Jeans // (Similar) Necklace
I loved this top so much!  The fit was amazing and the ruffle detail is so sweet.  The velvet stripe down the side of the pants is a fun detail and the necklace is the perfect statement piece against the monochrome look. Here is another way I wore the top….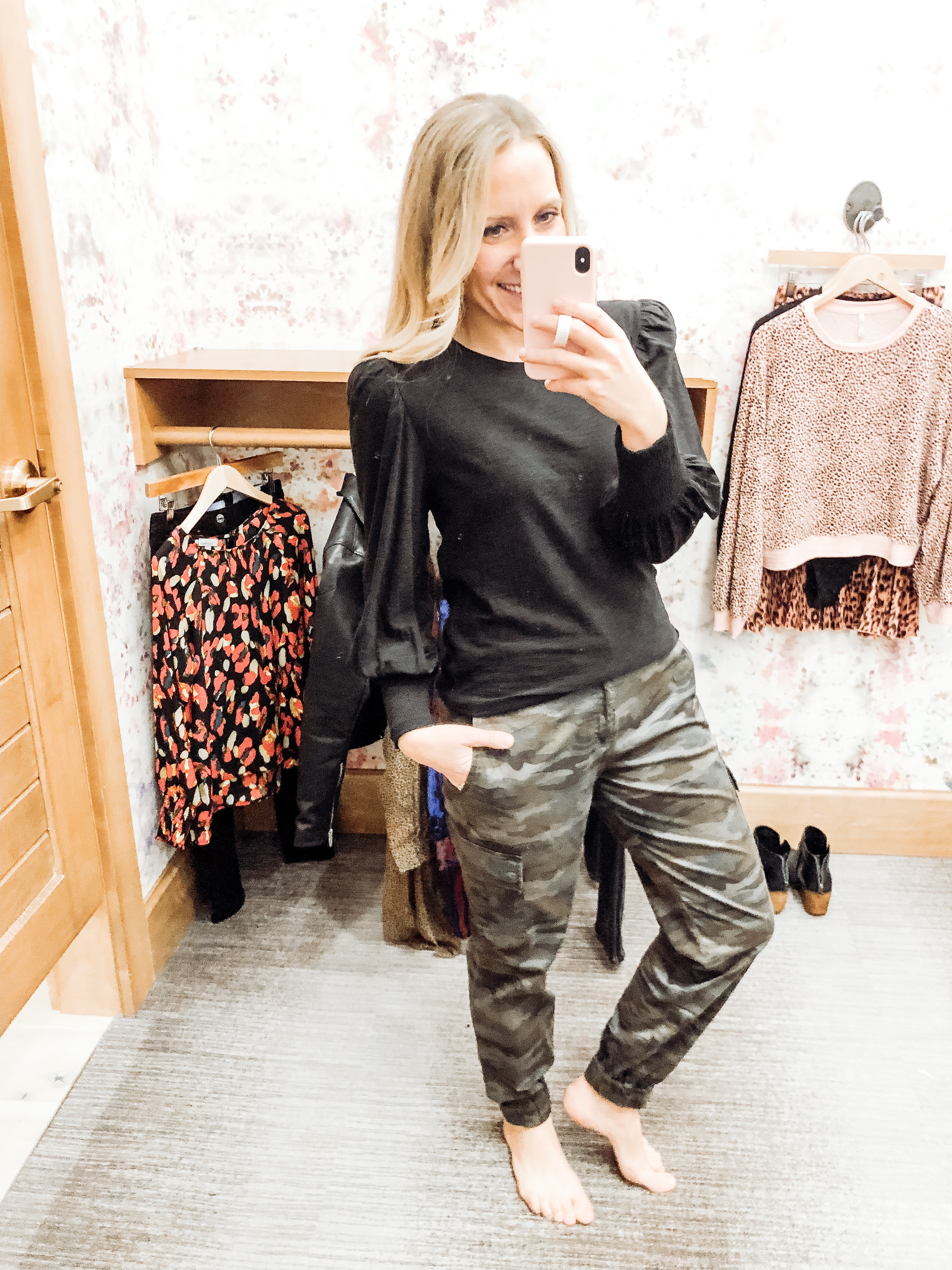 Top // Camo Pants
Camo pants are a win in my book, every time.  Here they are with the pink top I love so much too.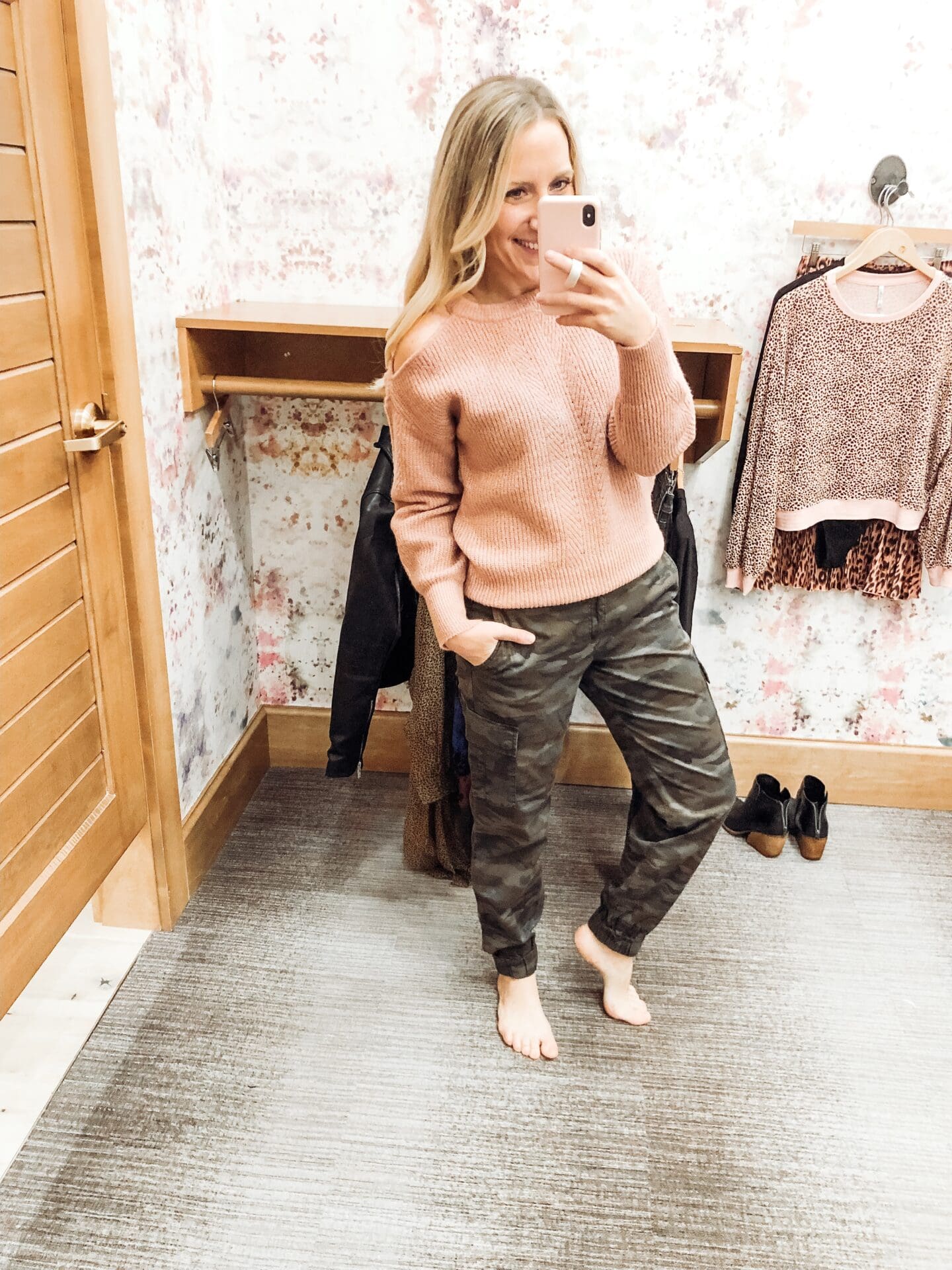 And lastly there was this outfit if you are looking for something colorful.  Oh and the pants are the best pair of nice black jeans if you are on the hunt.  My favorite pair of black jeans are distressed so I grabbed these for when I want a more dressy pair.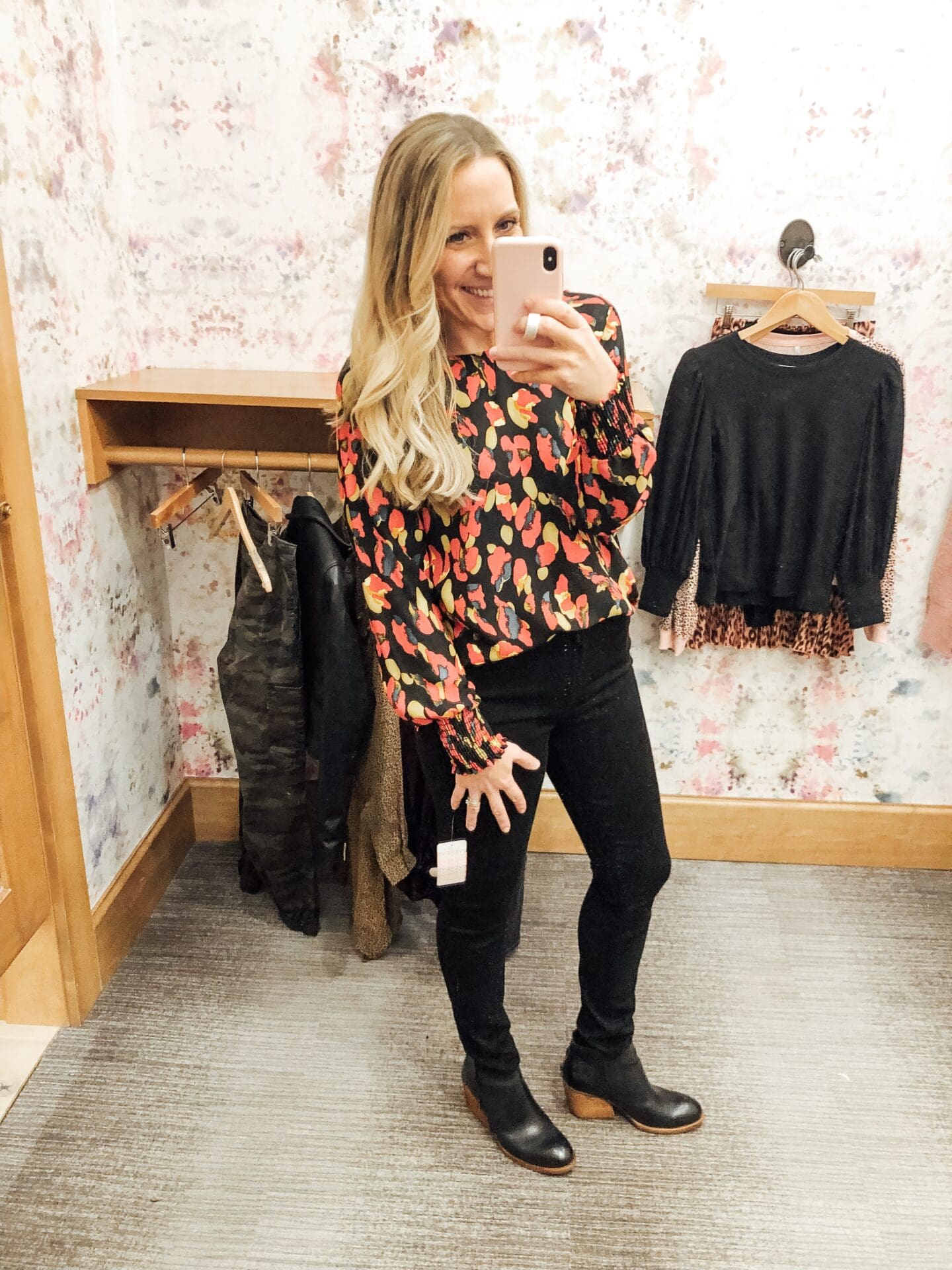 Alright friends, that does it!  Just some simple looks to rock for the holidays and all winter long.  And Evereve is already starting to put out some new items and stuff for spring so there's a great selection to choose from.  Have a wonderful week ahead and enjoy your holiday!!
Jill
xo, Jill