Happy Friday friends!  I was looking forward to this gift guide topic all week long, because obviously when it comes to shopping for her, I love scouring every corner of the world to find the best, most fun items.  Now, I was short on time this year and didn't have time to check every nook and cranny but I did find some great things that I think would make any woman, mom, new mom, or mother-in-law happy.  So without further ado, today we are looking at holiday gift ideas for her, followed by holiday gift ideas for moms.
As always, links to shop are below the picture and correspond with the number on the graphic.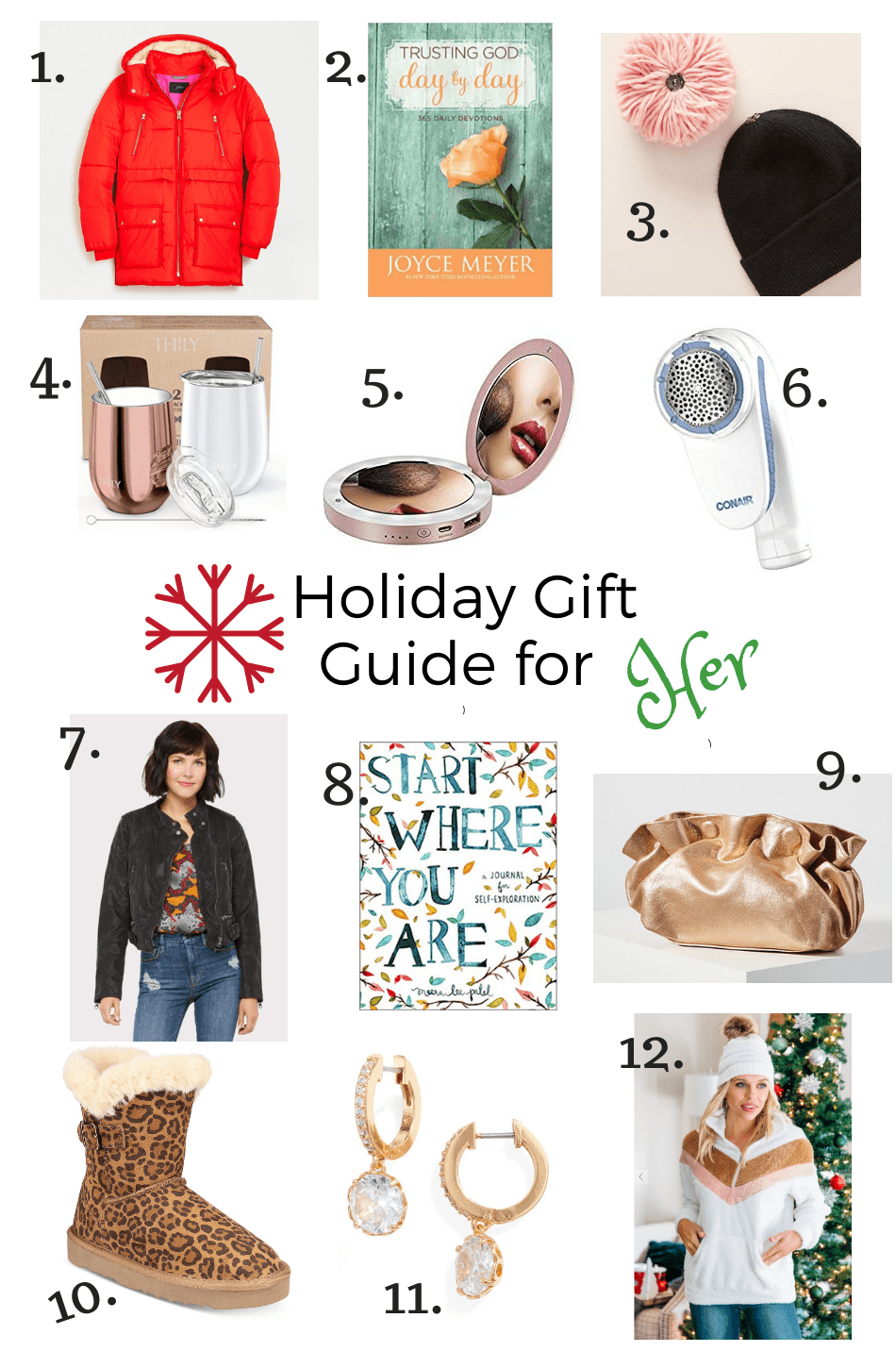 Okay, and now some ideas for the moms in your life.
Okay friends, that does it for another round!  I'll see you back here either tomorrow or Sunday for the final installment which is beauty and my favorite things!  See you then!  Happy weekend!
Jill
xo, Jill