Happy Monday friends!  The day is finally here….the last day of my gift guide series.  I can't believe it's already time for these to be finished.  Nor can I believe that Christmas is 2 weeks away!  With that being said, everything I've linked here will get to you by Christmas, so if you're still on the hunt for gift ideas, these are for you!
We are wrapping up the series with beauty gift ideas and my personal favorite (literally), Jill's favorites!  So let's get to it!  As always, links to shop can be found below the picture and the number correspond to the number on the picture.  Also, every gift guide is housed under the gift guides tab at the top of the homepage.
Okay, let's start with beauty.  There was seriously so much goodness to choose from but these are my favorites.  Some would be great stocking stuffers or white elephant gifts and others would make great actual gifts.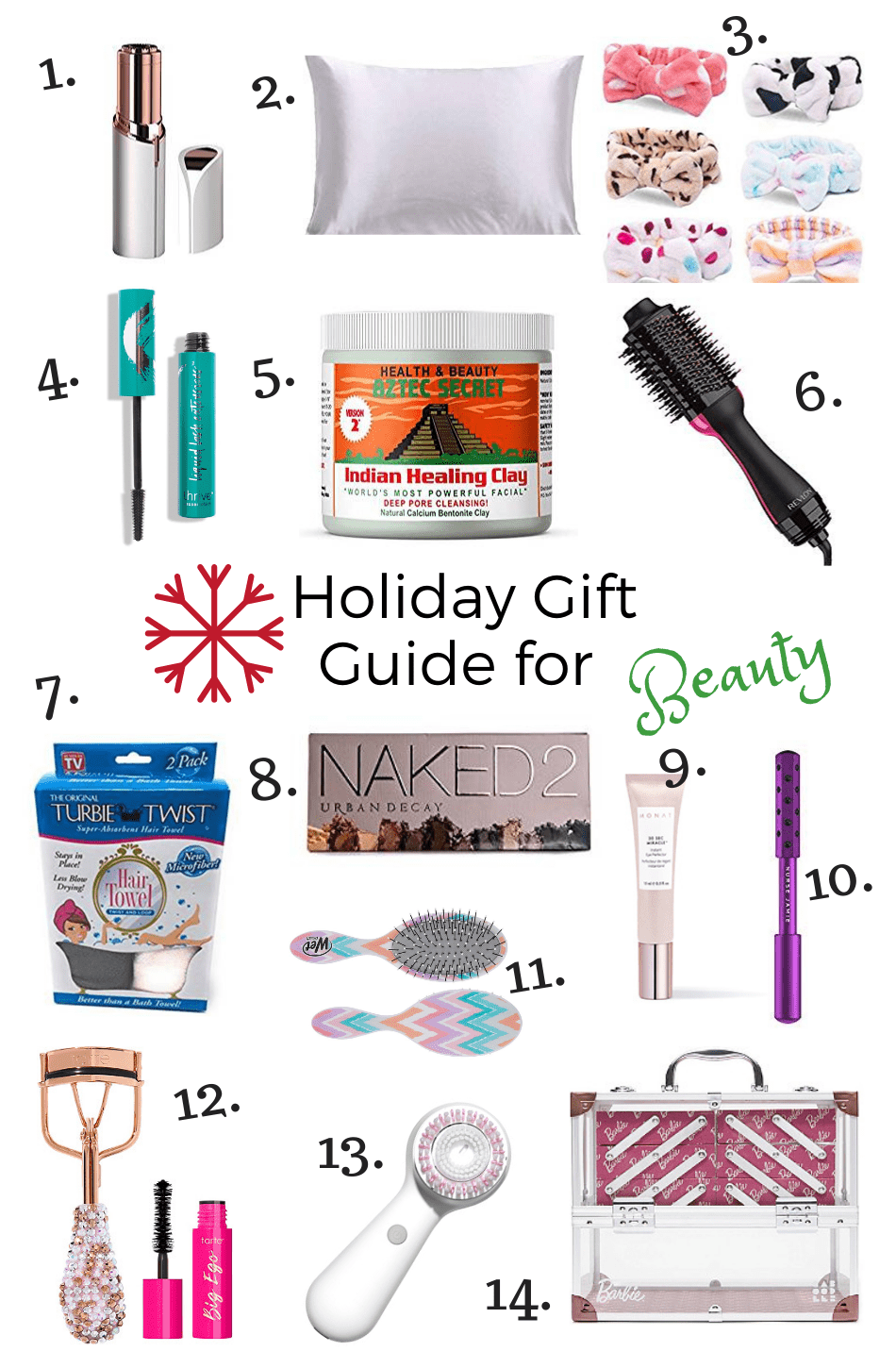 Facial hair trimmer – the best!  Discreet and looks like lipstick.  Works so well.  I have this, use it often, and love it!
Silk pillowcase – you neeeed one of these in your life.  So much more gentle on your hair.
Thrive Cosmetics mascara – hands down the best mascara I've ever used.
Clay Mask – great for detoxing your skin.
Revlon hair dryer/brush – If you like a blown out look but hate trying to maneuver a blow dryer and round brush, this is for you.
Turbie Twist – micro fiber towels are sooo much better for your hair than regular towels.  I'm obsessed with these.
Naked 2 palette – these are expensive but totally worth it.  Great colors and last forever.
Monat 30 second miracle – brand new product and I after one use I was blown away by the firmness it gives!  Reduces fine lines and wrinkles for up to 8 hours.  Message me to order or with questions.
Wet Brush – the only option in my opinion for brushing wet hair.
Clarisonic Mia – excellent for a deep cleanse.  I use this weekly.
Okay, and now onto my favorite gift guide of them all.  These are my absolute favorite items.  I have a ton of favorites and all couldn't make the list but these are affordable, must have items.  When I thought back over the year I thought of all the items that were my hands down favorites and things I recommend over and over again, and these are it, along with a couple fun items I found recently that seem awesome.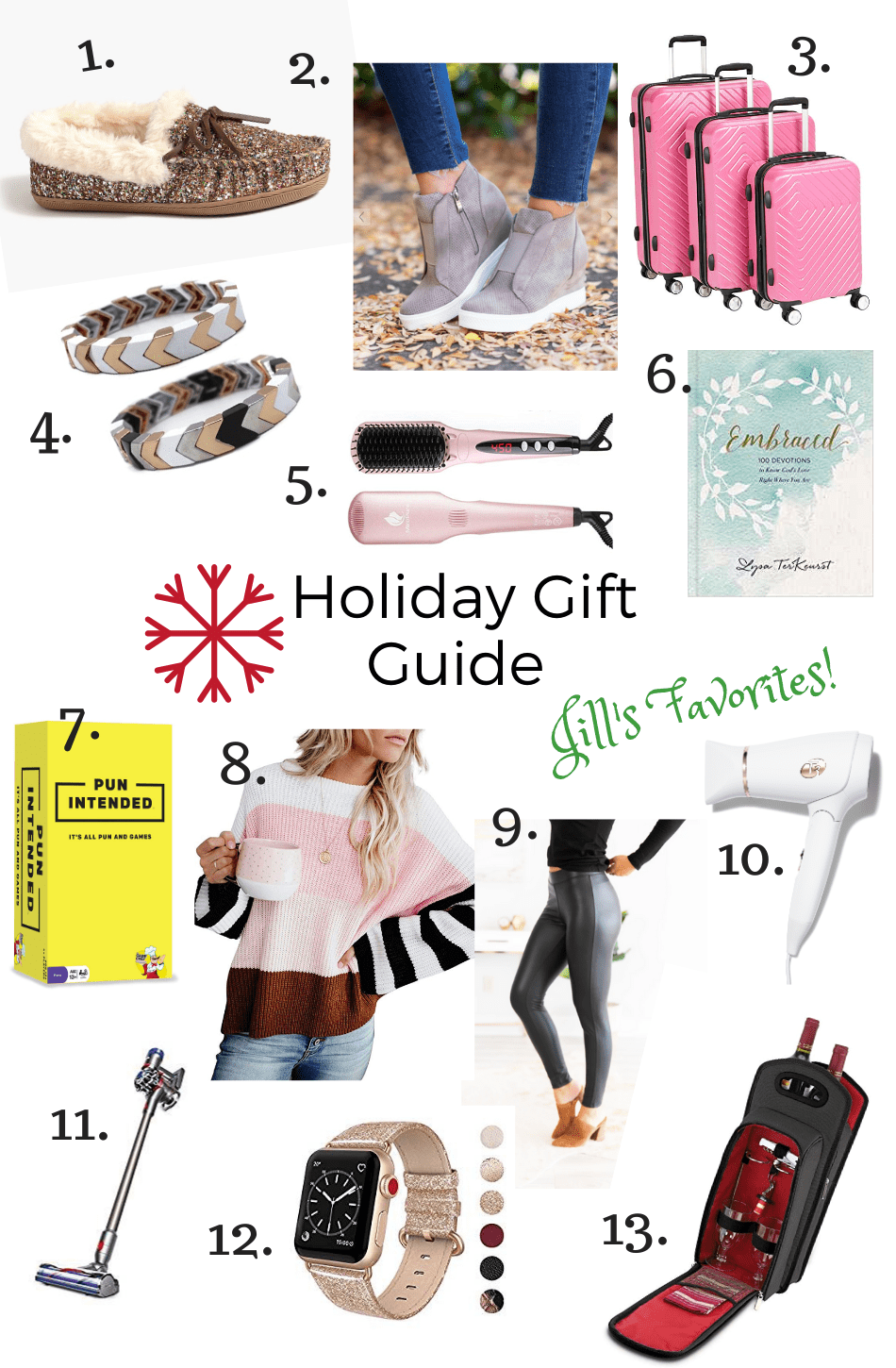 Okay friends, that does it for the holiday gift guides!  I hope you were able to find something to make your shopping easier or gift ideas for yourself.  Have a wonderful week ahead!
Jill
xo, Jill