Raise your hand if you're a parent and prior to having children you muttered the words, "my house will never be covered in toys once I have kids!"  Now, keep your hand up if you're currently eating humble pie because kid toys are basically forms of decor now.  Yeah, me too.  Toys all over the house just comes with the kid territory, but letting it consume your home doesn't have to!  Today we are looking at some toy organization ideas that will not only keep you sane, but allow your home to look like a grownup still lives there!
As a self proclaimed type A mom I started seeking out ways to keep toys neat and tidy early on.  If ever there was a job for a bin, this is it!  Pretty much every bin of every size comes in handy when looking for toy organization ideas.  For everything else, I sought out inspiration from Pinterest and like always, it delivered.  Here, I'm going to share some of the best toy organization ideas and hacks I have found over the past 3 years, that will hopefully help you too!
And once you're done with this post don't forget to check out my post on How to Clean Toys Naturally.
*Note – This post contains affiliate links which means when you shop through them I earn a small commission. Thank you for your support.
1. Toy Storage Organizer
We have a very similar toy storage organizer and it's a dream!  Easy to put together and the angled bins make it easy for kids to get toys in and out of.
2. Cubical Organizer
These "cubeical" style shelves are great for placing books but also bins to hide contents.  I like to either put bins (like these pictured above) in every one or alternate and do two on one row, one on the next row, then two again.
3. Plastic Storage Cart
Of course you can never beat a good old fashion plastic storage cart.  Great for clothing or toys, stuffed animals, etc.
4. Floating Book Shelves
One of the best toy organization ideas has to be these floating book shelves.  Takes advantage of wall space and looks super cute!
5. Toy Storage Basket & Play Mat in One
How genius is this storage basket with play mat?!  Great for Legos or any small toy.  Simply keep the contents in the basket until it's time to play.  Then dump that out onto the built in play mat and store back in the basket when done.
6. Stackable Storage Bins
These stackable storage bins come in a variety of colors (you can do all the same color) and are great for things besides toys.
7. Toy Chest with Flip Lid
We have a similar toy chest from Target and it's perfect for toys but also for travel!  We simply pack it with toys, bedding, or whatever, pick it up and put it in the car.
8. Toy Box
We have this toy box and love it!  A nicer, more sturdy version to the one above.
9. Storage Organizer with Drawers
I love this storage organizer because it serves as a nice piece of furniture too, similar to the above toy box.  Great for showcasing some things and hiding others.
10. Plastic Storage Boxes
You can never go wrong with these plastic storage boxes.  You could even label them and organize by type of toy or item (ex. markers, Legos, or cars).
11. Puzzles or Small Pieces in Bags!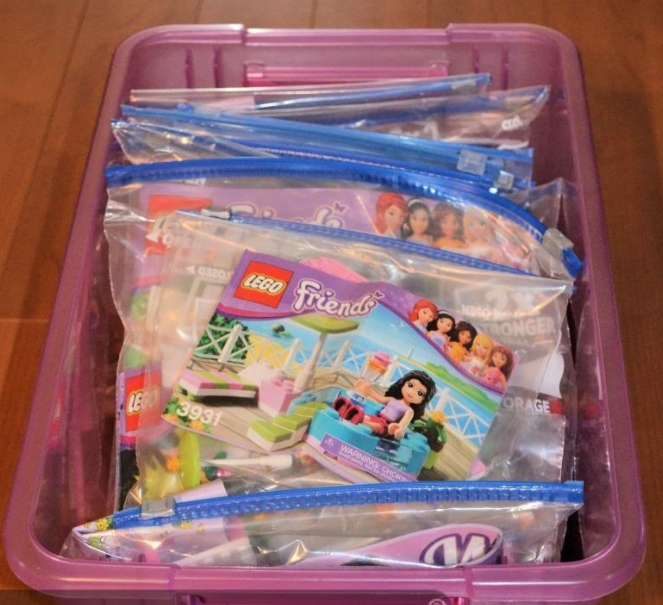 Love this idea from Love Bug Living.  You could put anything with lots of pieces into bags then keep them all in a container.
12. Hanging Shoe Organizer for Dolls or Cars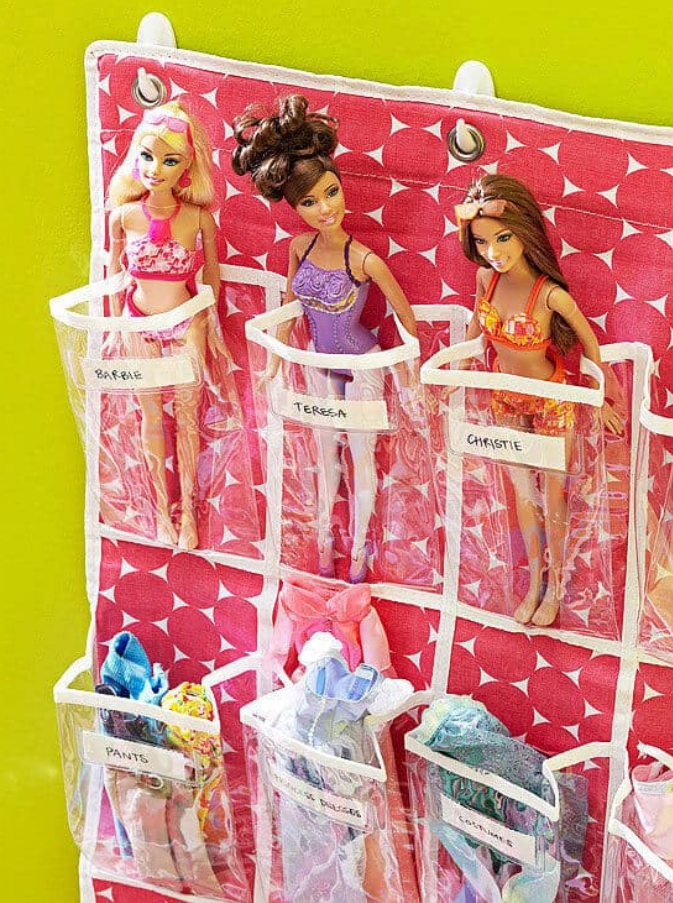 This idea comes from Better Homes & Garden.  Simply use a hanging shoe organizer to store dolls and doll clothing or cars, craft supplies, etc.  The possibilities are endless.
13. Coffee Pod Carousel for Play Doh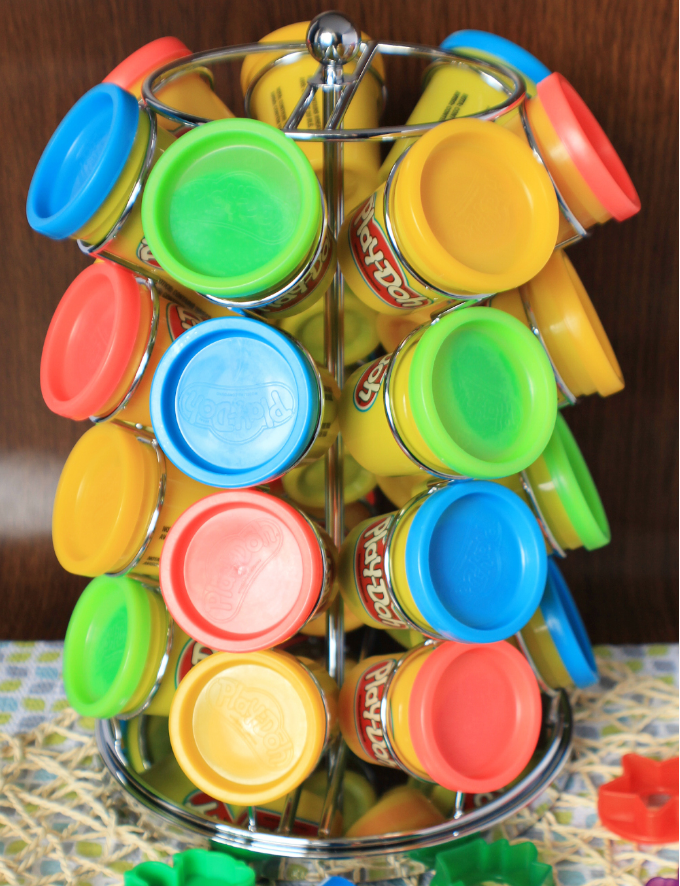 Okay this hack from Extreme Couponing Mom is genius!  Store your Play Doh in a coffee pod carousel!
14. Put Board Games in a Sweater Organizer
This idea comes from Joyful Homemaking and is so smart!  Simply use a hanging sweater organizer like this one to store your games.
15. Glass Jars for Craft Supplies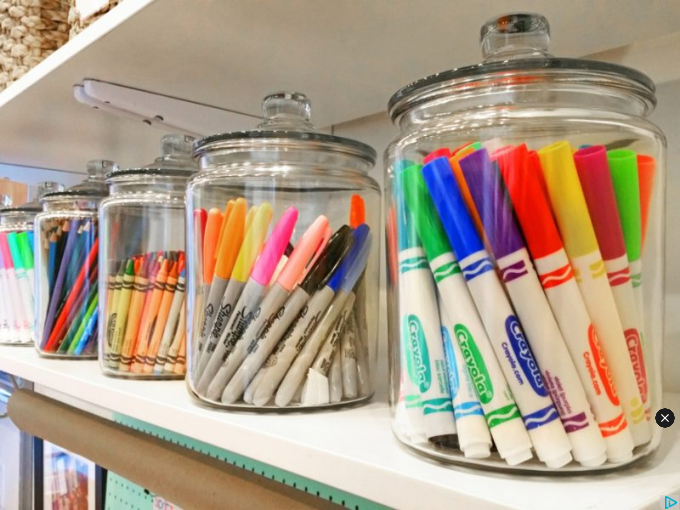 I love this idea from Style Blue Print for storing craft supplies. Simple glass containers with lids that could also be used in the pantry for snacks.
16. Bath Toy Organizer
I always find the suction cup bath toy organizers never stick!  We have this one designed for across the tub and love it!
17. Stuffed Animal Storage
There's several ways to go with storage for stuffed animals.  I like a simple bin like this one with the herringbone pattern (comes in tons of other patterns too), but they also have bean bags you can fill with stuffed animals or the hanging towers.
18. Dress Up Storage Rack
Running out of closet space for all the costumes?  I love this costume rack with drawers!
There is also this cute pink option!
19. Bins for Storage
Rope bins like these are great because they hold tons of toys but they also look great sitting out as home decor.  We do bins like this and fill them with toys, then store them underneath our coffee table.
20. Smaller Rope Storage Baskets
Lastly, I like these smaller rope bins because they can fit in shorter spaces.  Plus, they look like home decor so toys are easily disguised.
And that does it!  I hope you found these toy organization ideas helpful if you too struggle with the toy-nados that ravage our homes each day.  If you liked this post be sure to Pin it but clicking the image below, to save it for later.  Have a great rest of the week!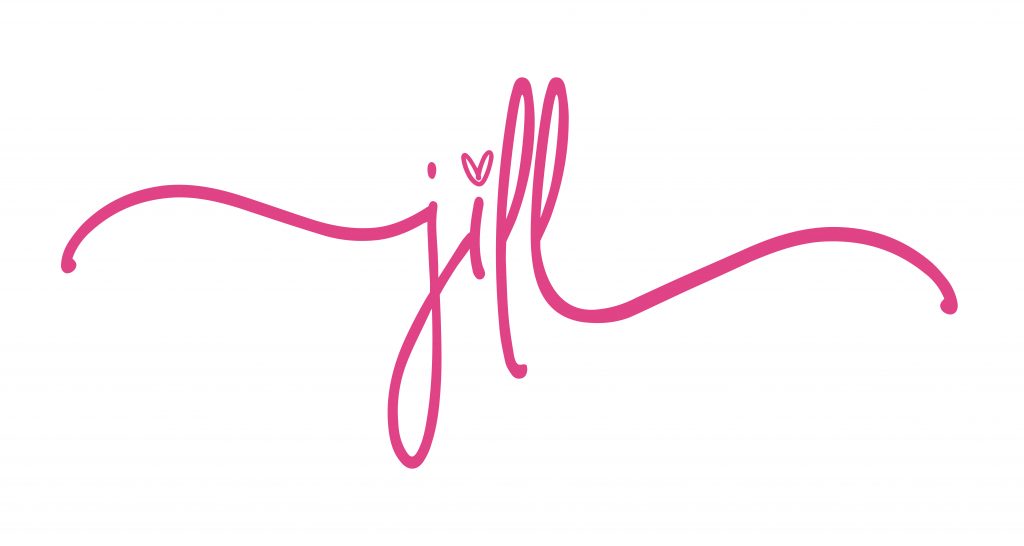 xo, Jill