Can you believe this is the last Saturday in June? Summer please slow down! But also, I'm not too sad to see July because there are some great things coming that month, one being the big announcement that was made earlier this week and that's that Prime Day this year is July 11th and 12th. If you aren't familiar with Prime Day it's basically 2 days of amazing sales on top Amazon products and you better believe I'm ready to bring you all the amazing deals Amazon has to offer over those two days. There will also be lead up sales so be sure to check my social media accounts and blog for the latest.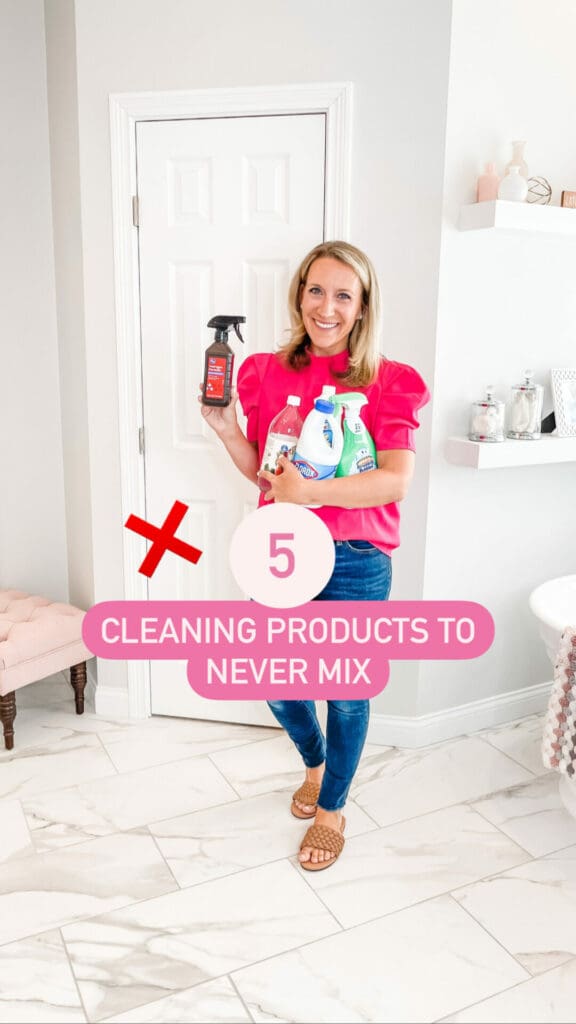 5 Cleaning Products to Never Mix
Just when I think I have every awesome travel gadget out there to make life easier, I discover some more. Here are 3 I think you'll love too!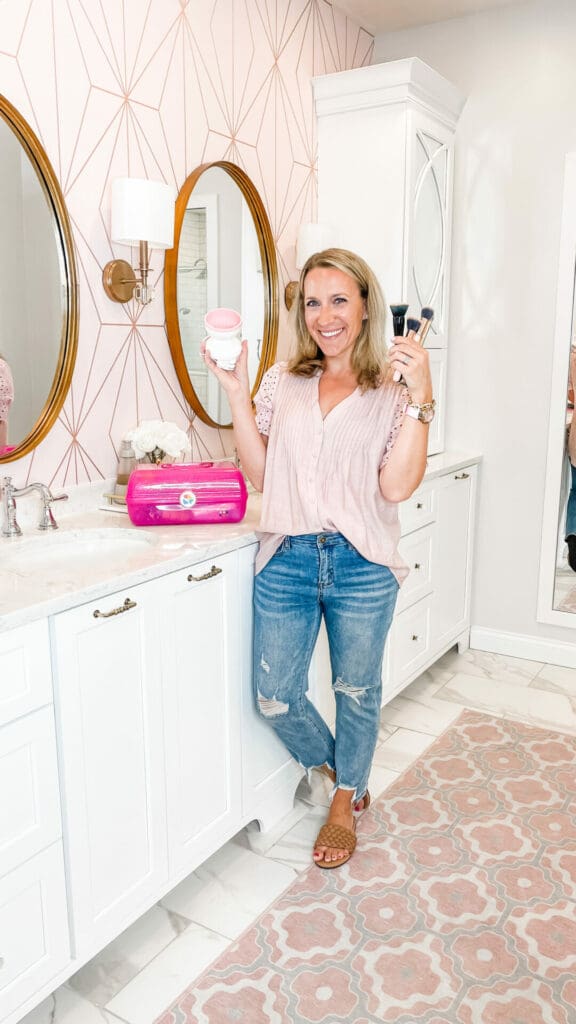 How to Clean Makeup Brushes
If you're like me you don't do this one nearly enough but those brushes definitely get dirty and need cleaned pretty regularly. Here are some easy tips and motivation for knocking this out.

Q:
How do you clean your cabinets?
A:
This has been a popular question lately and while there are different ways to go about this and products you can use, my favorite is to keep it simple and go with the 3 cloth system. I break it all down in this video: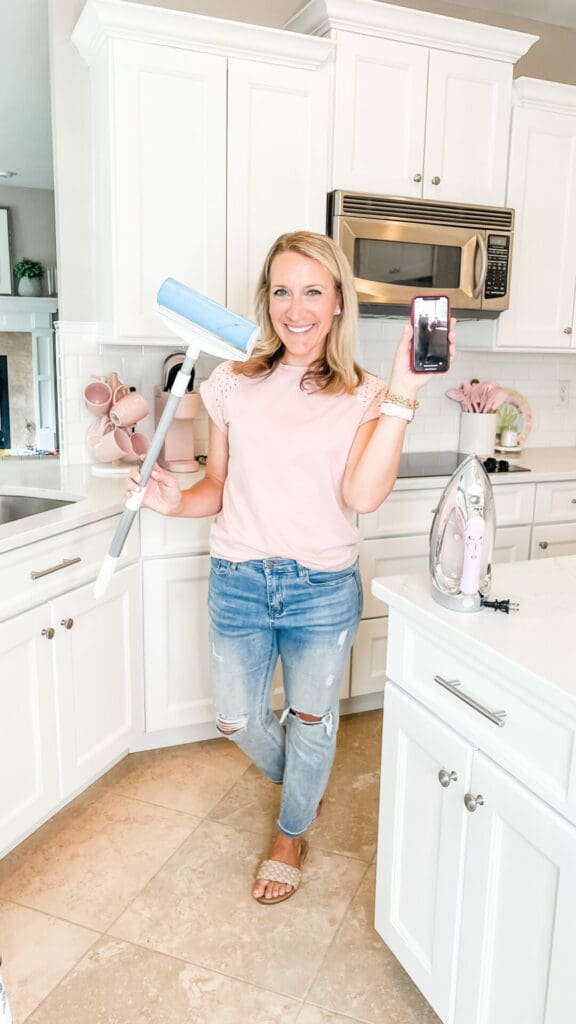 3 Life Hacks You May Not Know
In this post I shared 2 of my favorite life hacks for cleaning up glass and removing heat our water stains from furniture but it's the first one that really blew everyone's mind, mine included when I learned it.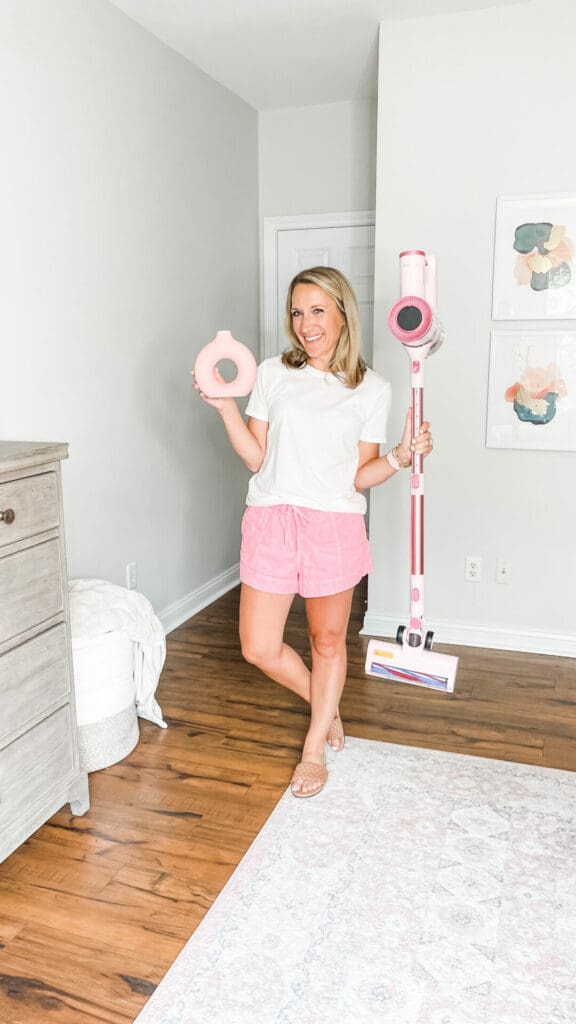 Things I Purchased Because they're Pink!
You all know it's my favorite color so when I find something useful or fun that's also pink, I can't resist. Here are some of my latest pink finds that are also great around the home.
My pink vacuum is out of stock, but it is available in other colors!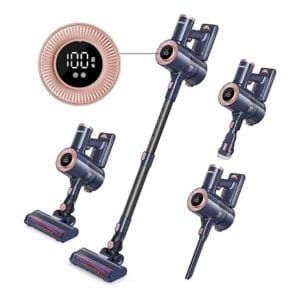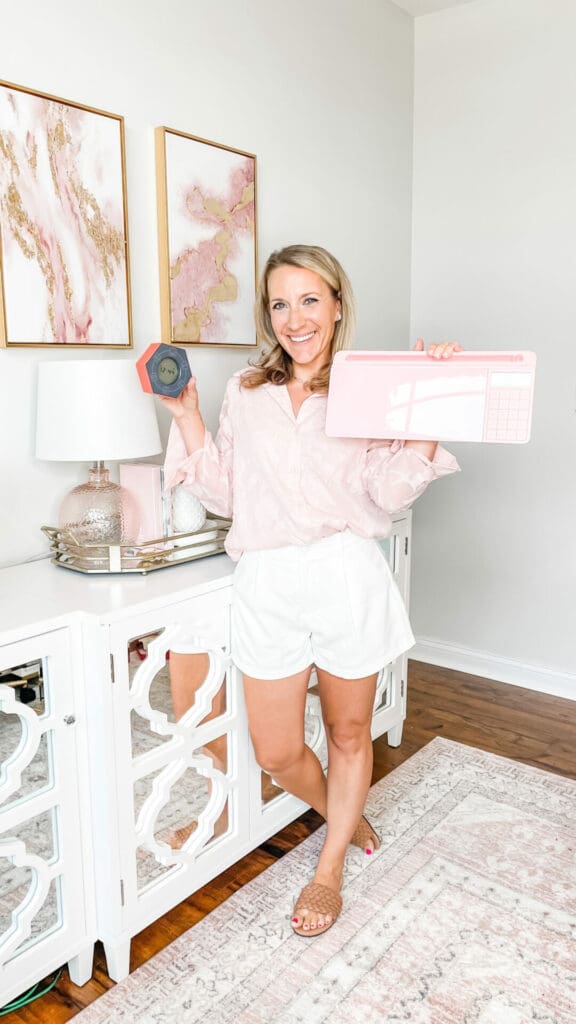 3 Favorite Office Finds
Loving these latest finds to help you all around the office, whether it's for productivity, organization or looking busy.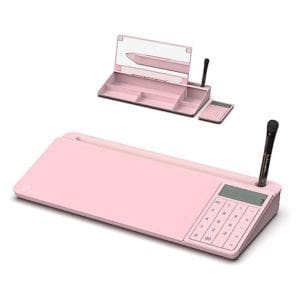 For easy meals delivered right to your door each week try Home Chef. You control your order, how much you get and when and can cancel at anytime. I don't love cooking but have enjoyed this because I don't have to make a trip to the store and it comes with everything I need and step by step instructions.
Use code: JILL50 for 50% off your first four boxes

How to Pack Kitchen Items When Moving:
If you or someone you know if moving here is an article from Homes & Gardens I contributed to with some tips and tricks for packing up the most popular spot of the home.
Thanks so much for being a part of the Jill Comes Clean community!
xo, Jill