Keep your luggage looking brand new with these easy cleaning tips! Learn how to remove scuffs, stains, and dirt with minimal effort.
I hate when suitcases get scuff marks. Traveling can take a toll on your luggage, leaving it scuffed, stained, and dirty. You can buy covers but if yours are already banged up and need to be cleaned, try these tips for getting them looking brand new again!
Whether you're dealing with leather, fabric, or hard-shell luggage, I've got you covered with easy and effective cleaning solutions.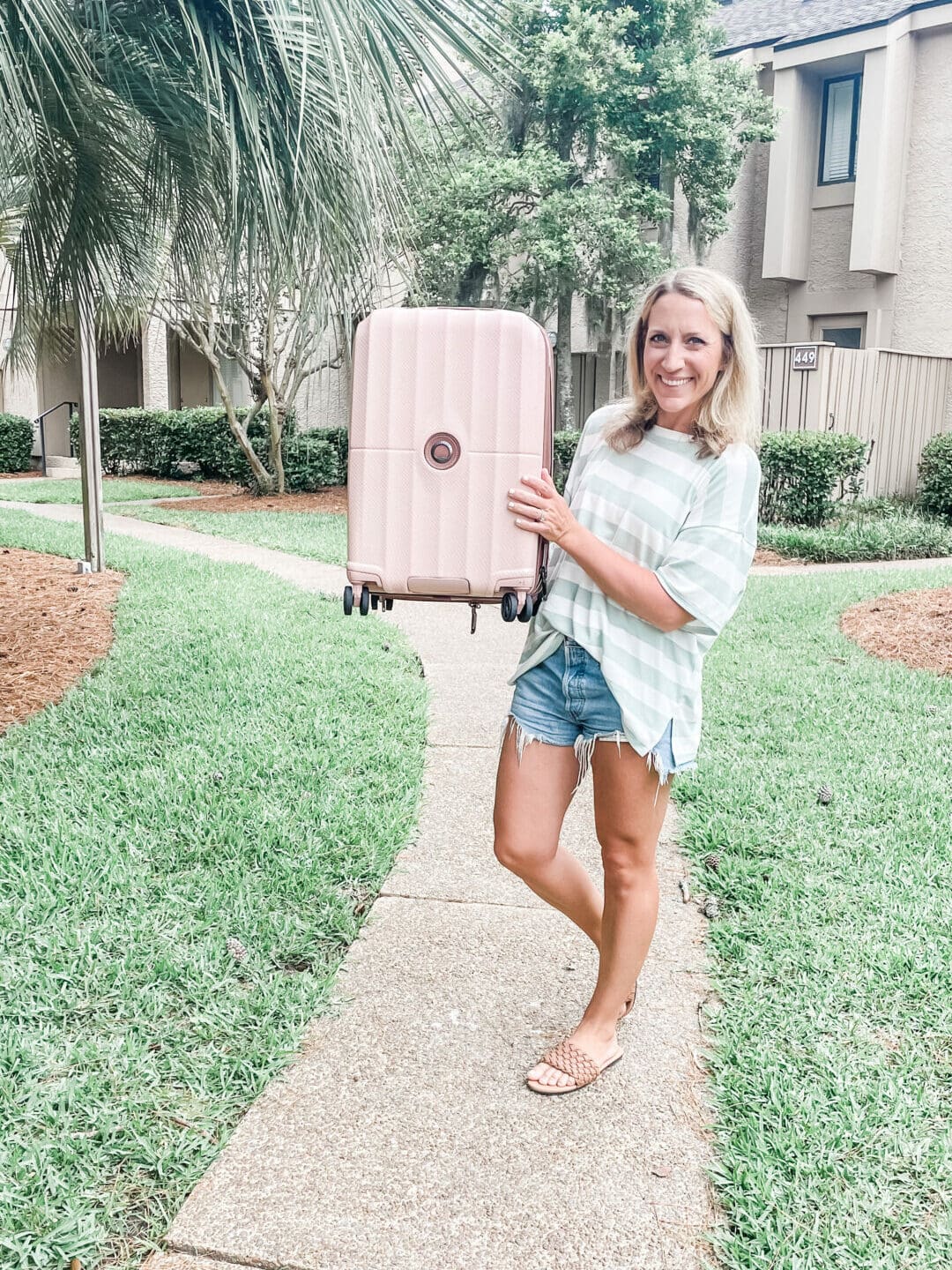 Cleaning Tips for Hard Shell Luggage
Hard shell luggage is durable and can withstand a lot of wear and tear, but it can still get dirty and scuffed over time. To clean hard shell luggage, start by wiping it down with a soft cloth or sponge and warm, soapy water. Avoid using harsh chemicals or abrasive materials that could scratch the surface. For stubborn stains or scuffs, try using a Scrub Daddy Eraser Sponge, a magic eraser, or a mixture of baking soda and water. Gently rub the affected area until the stain or scuff disappears, then wipe the surface clean with a damp cloth.

Cleaning Tips for Soft Shell Luggage
Soft shell luggage is a popular choice for travelers because it is lightweight and easy to pack. However, it can also get dirty and stained over time. To clean soft shell luggage, start by vacuuming the exterior to remove any loose dirt or debris. Then, spot clean any stains with a mixture of warm water and mild detergent. Use a soft-bristled brush to gently scrub the affected area, then wipe it clean with a damp cloth. For tougher stains, try an upholstery stain remover like Folex and be sure to test any cleaning solution on a small, inconspicuous area first to avoid damaging the fabric.
Shop This Post!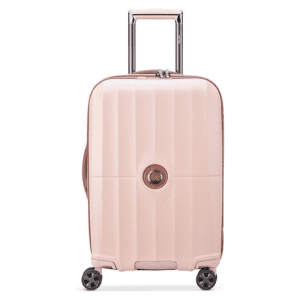 Save to Pinterest!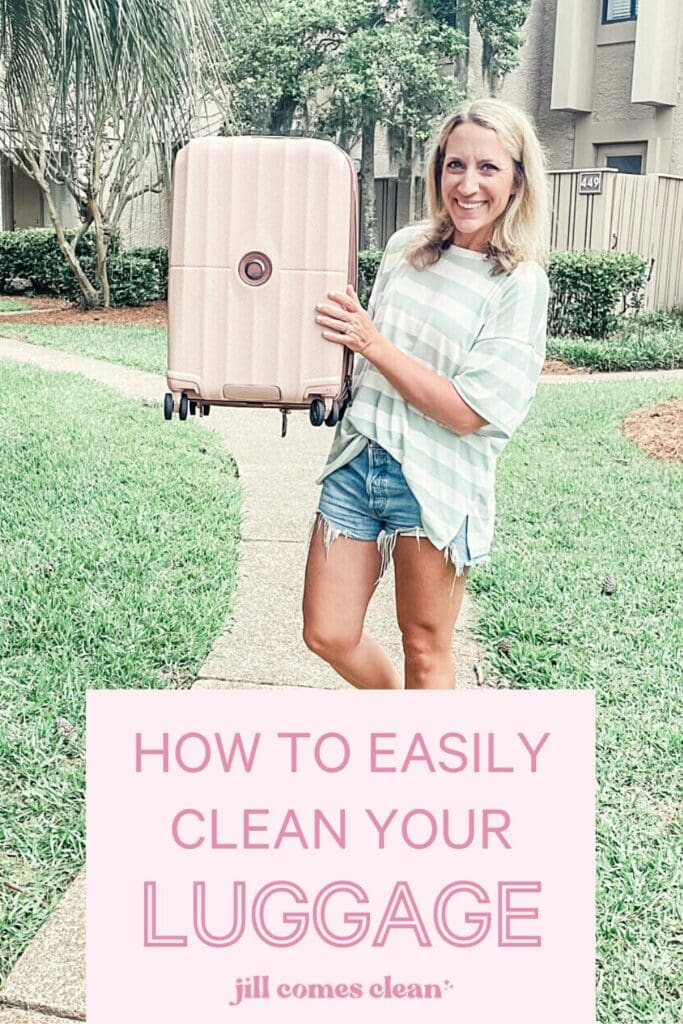 xo, Jill