Happy Friday friends! I'm currently in Charleston, SC for the Rise Business conference put on by Rachel Hollis and team and am having the best time!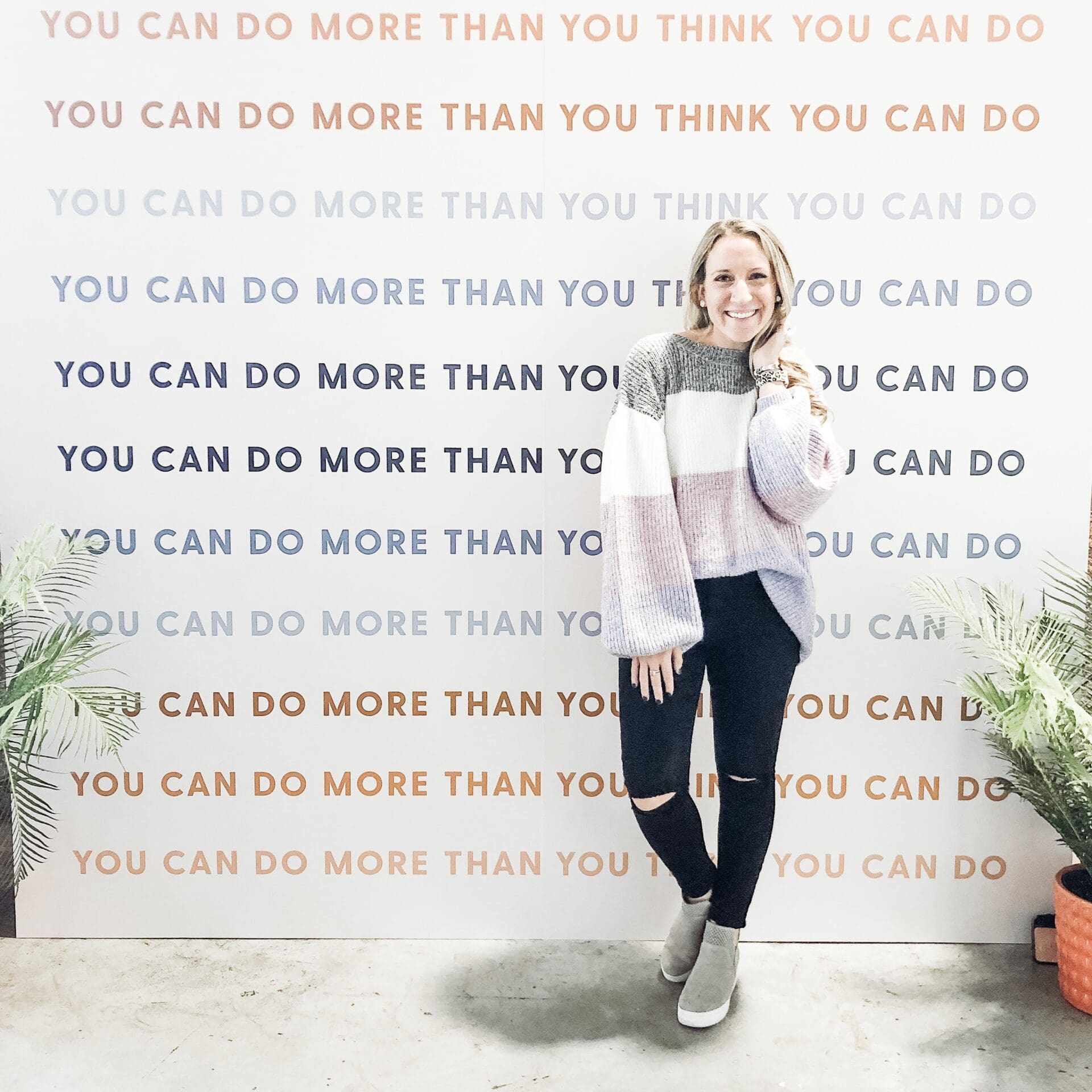 There is so much incredible wisdom and learning going on here and I'm just soaking it all in (and taking tons of notes!). Her guest speaker lineup is incredible so today is sure to be another good one!
I did want to take a quick break from that however, to bring you my latest try on at Old Navy because tomorrow through Monday is their big friends & family sale where everything is 50% off!! It's such a good deal so I wanted you to see some of my favorite picks so you could prepare ahead of time in case you like them too! If you absolutely can't wait, these items are currently on sale now, but they will be on a bigger sale tomorrow, (although they could be more picked through then so if there's something you love, I would pounce on it). Okay, let's get to it!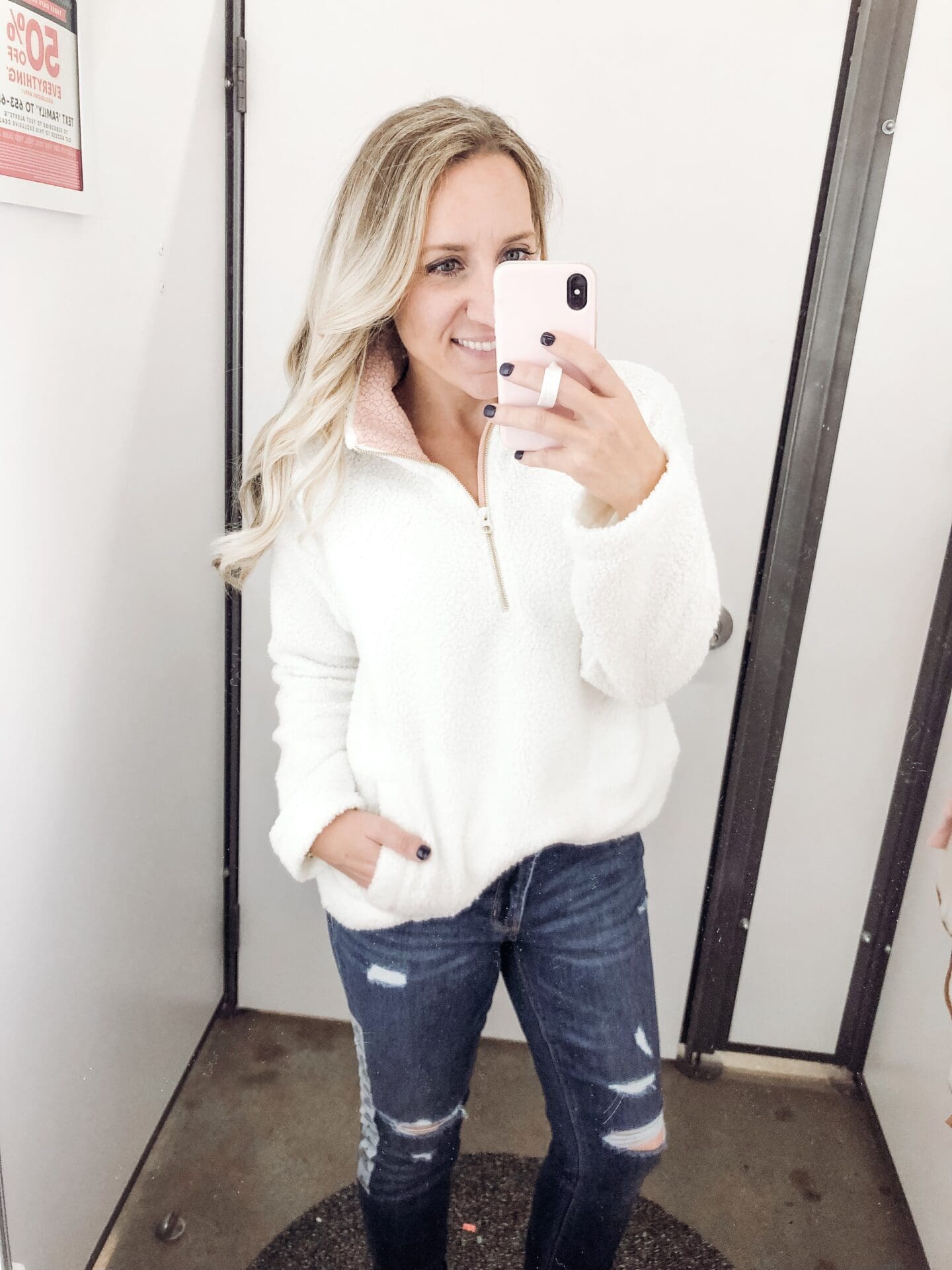 First up, if you follow me on social media then you know I shared this Sherpa on there the other day and talked about how much I love it! It's not too hot and I love the pink collar. It comes in 6 color options. And speaking of Sherpa's this one and it's white equivalent have been all the rage lately.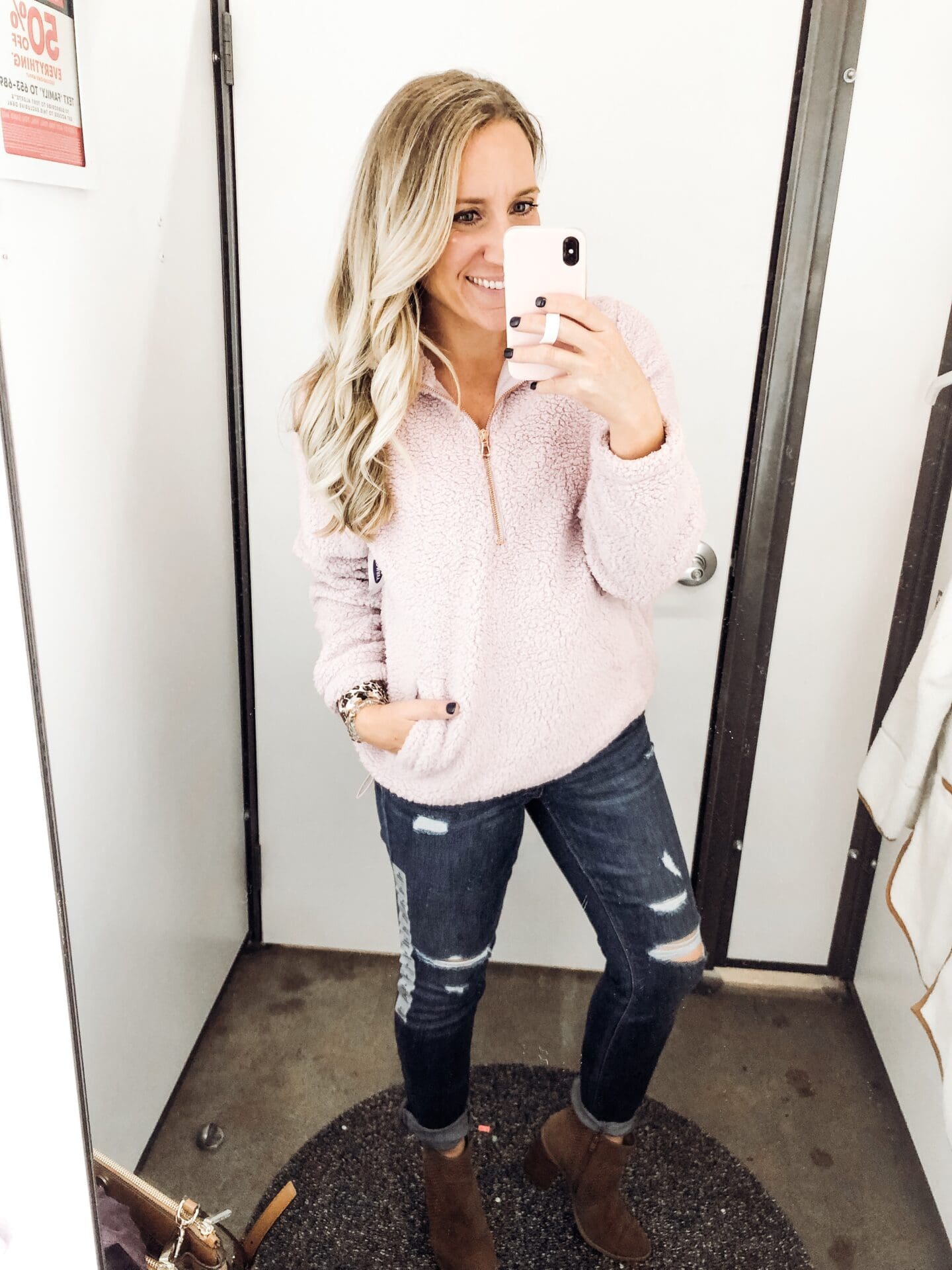 The rose gold hardware makes this! It looks so good up against the lavender or white in the other version. Here's a closer look.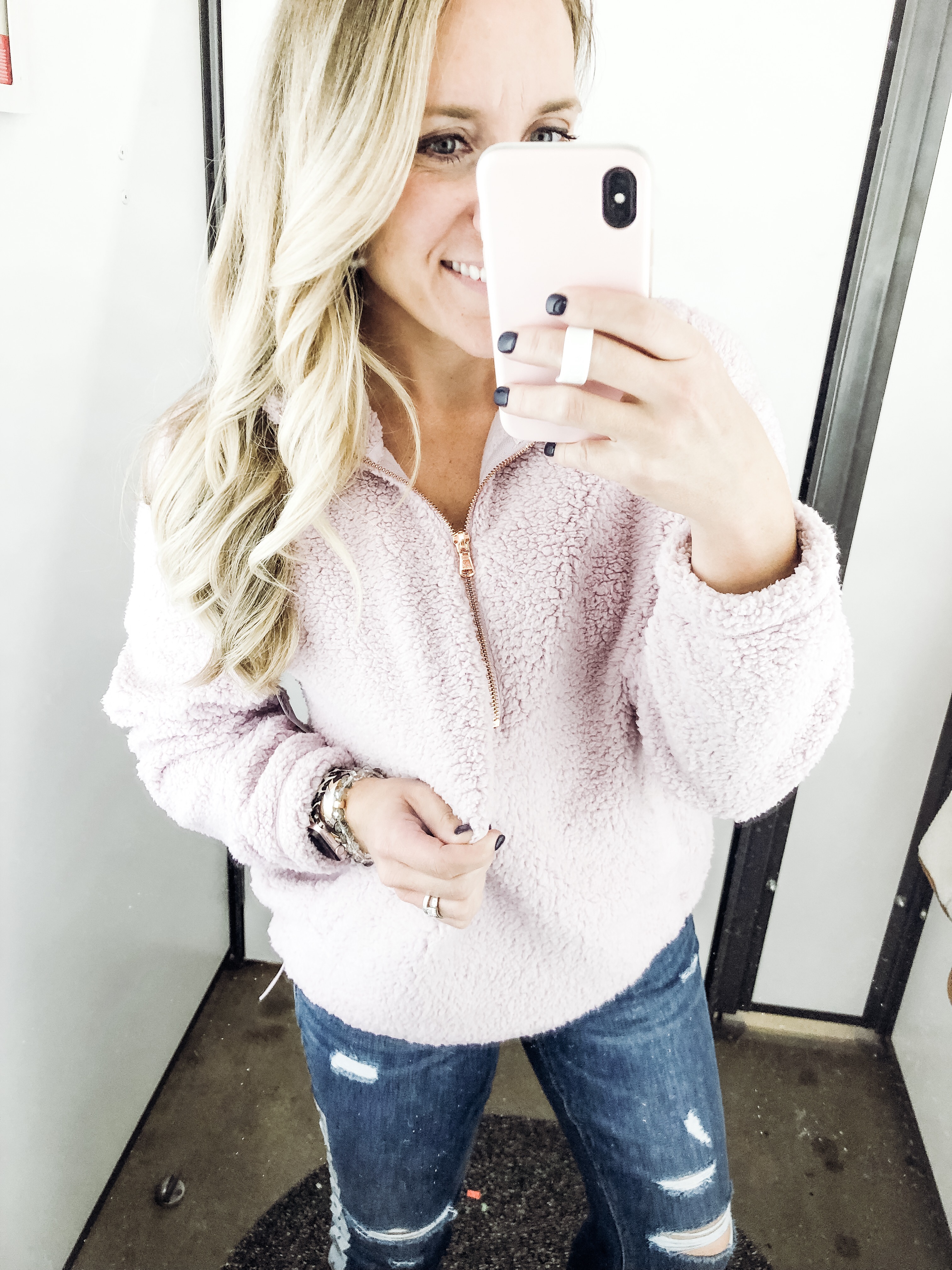 In keeping with the comfy looks…I could imagine sitting around the fireplace at Christmas in this one, or just staying cozy indoors once it's snowy and cold.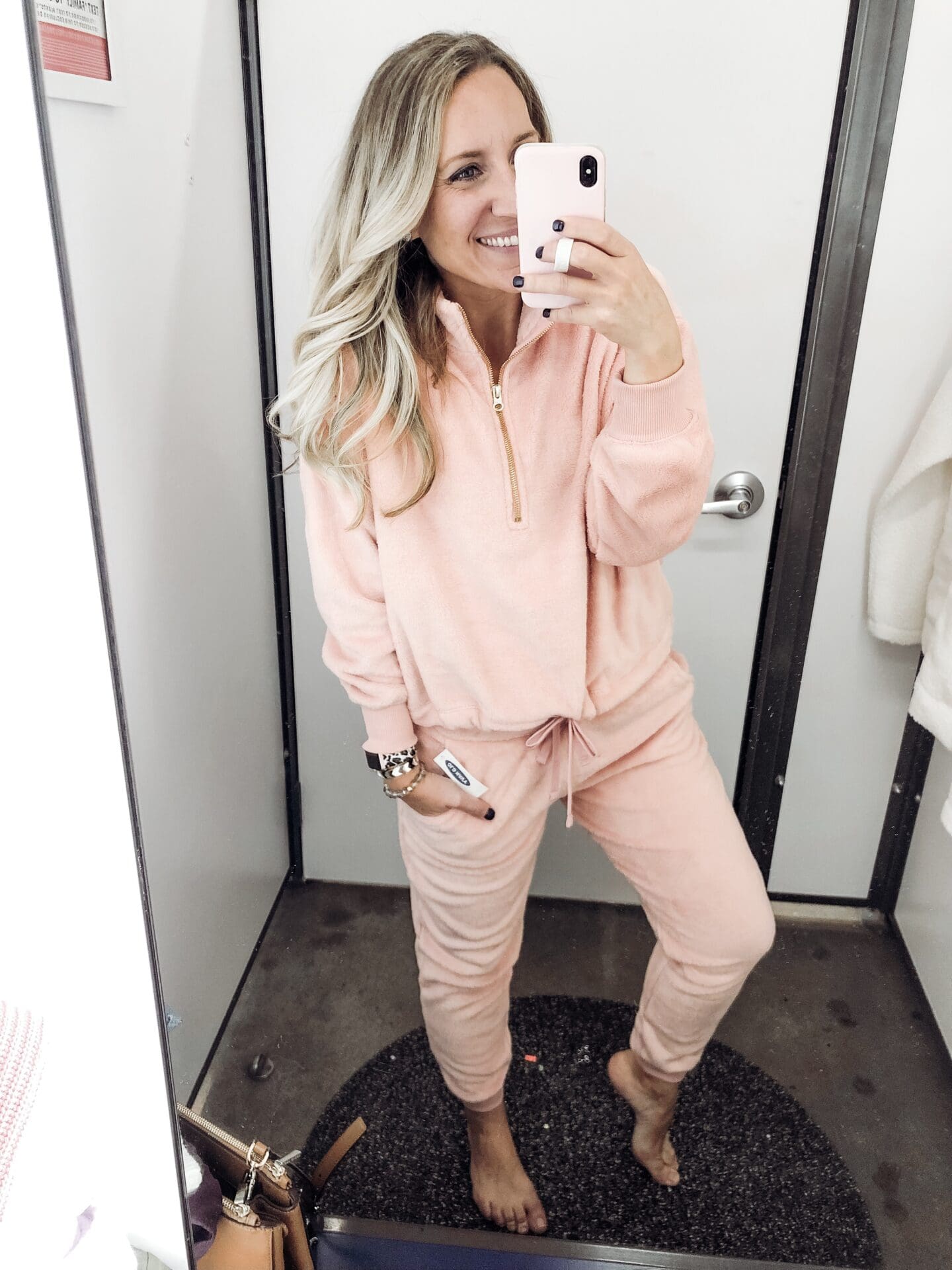 It's a velour material and it was sooo soft and cozy! I didn't get it only because I have so many pajamas but if you are in the market for more then you need this set in your life.
And if the matching set isn't your thing, just the pants would be comfy or I like the top with jeans for a casual look.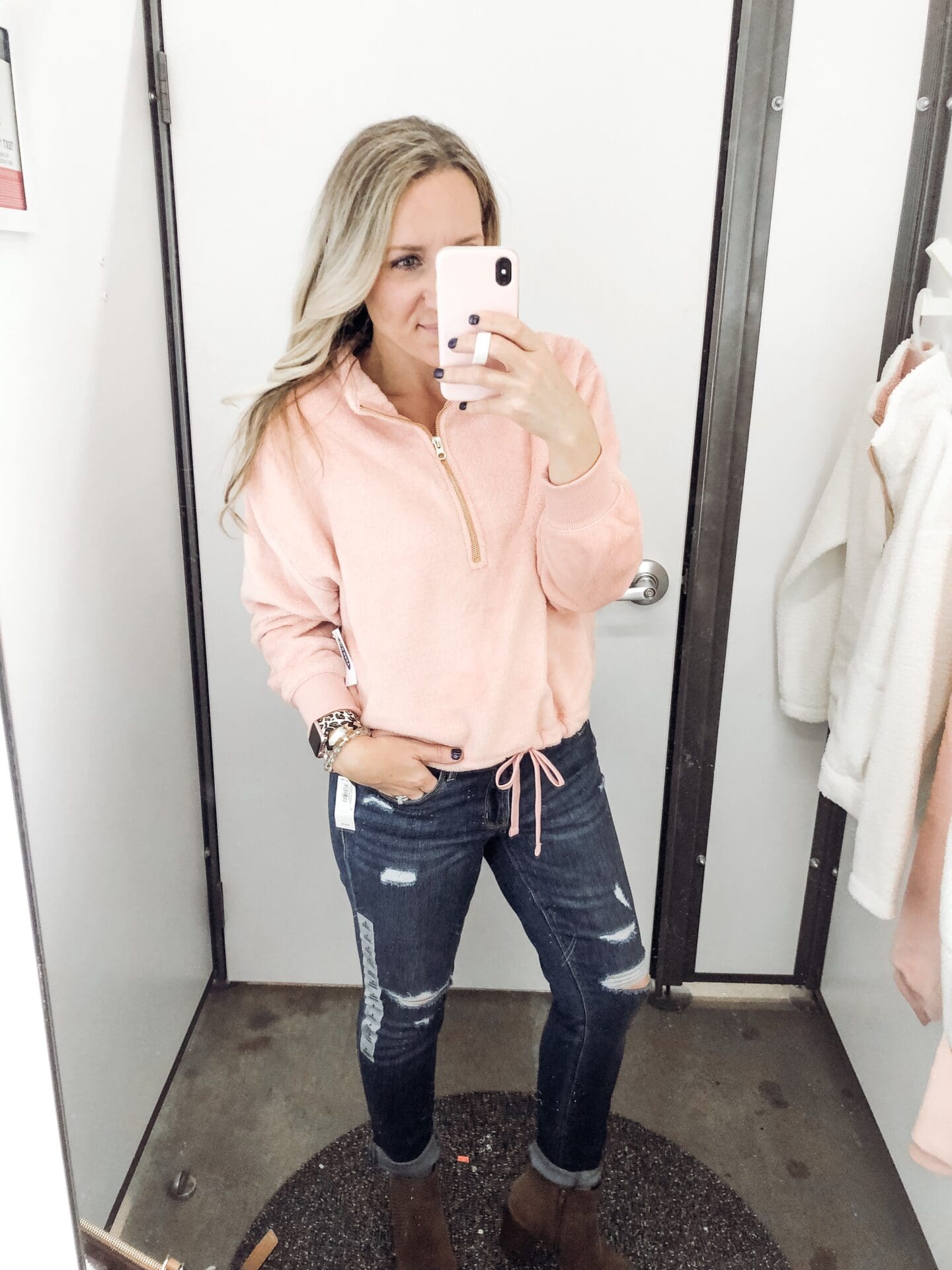 Next up, I LOVE this sweatshirt…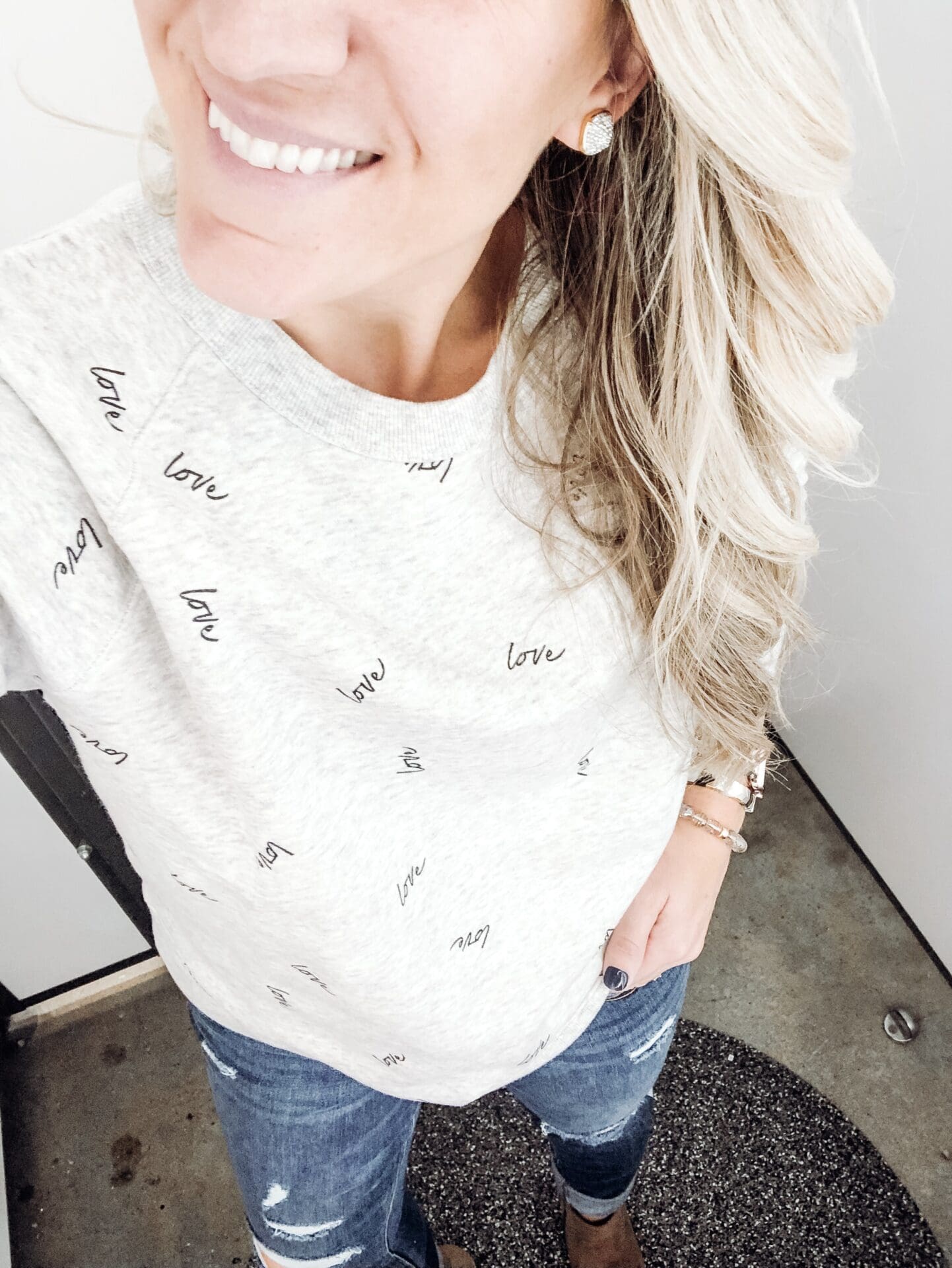 It's a fun sweatshirt to throw on any time you want ease and it would be doubly cute come Valentine's Day.
I also thought this coat would be a fun, trendy piece for once it starts getting colder.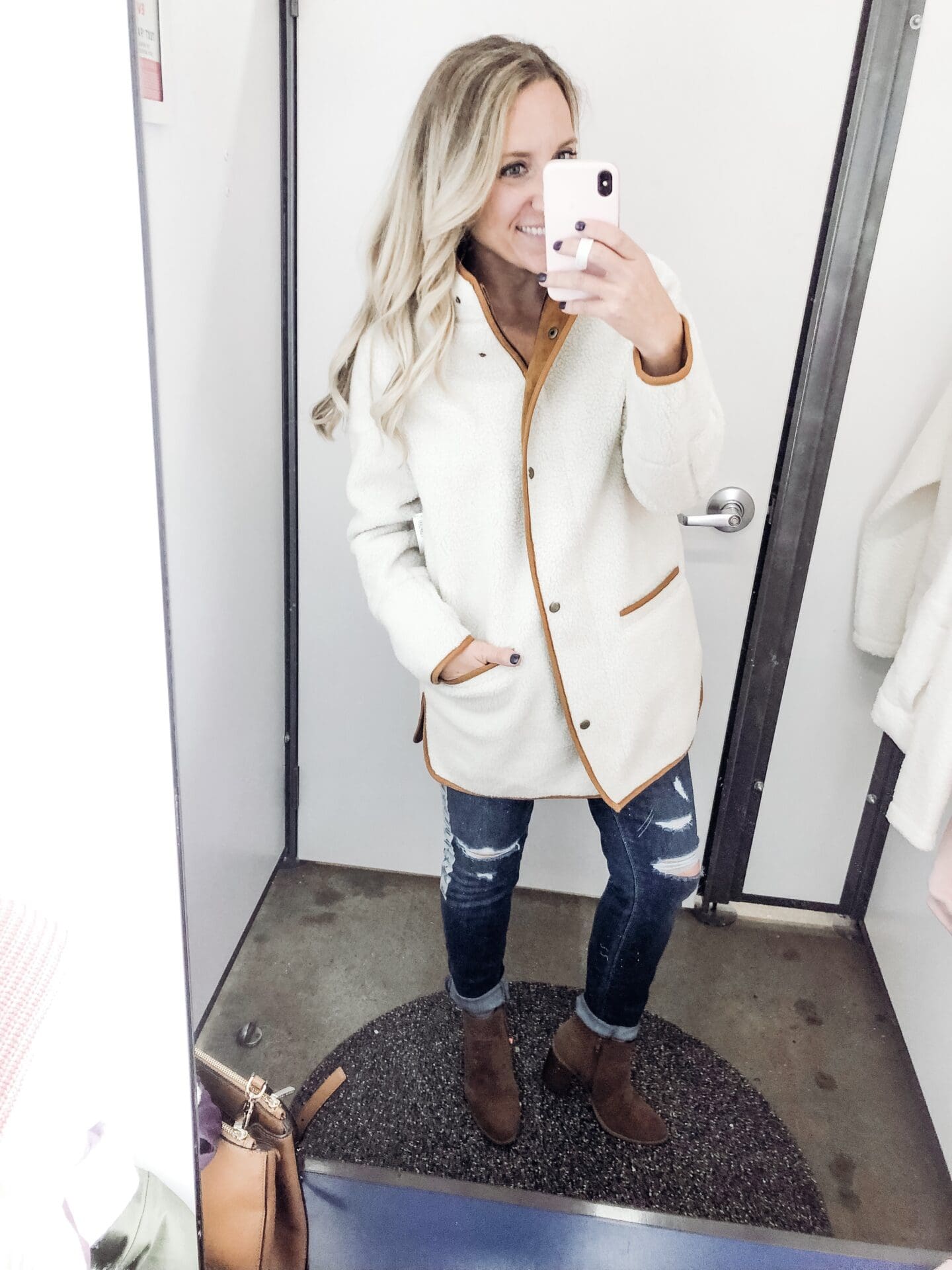 And I'm a total sucker for Old Navy's sweaters right now! Their selection is awesome and I fully planned on trying on these next two but not buying them, and yeah, that didn't happen. They both came home with me.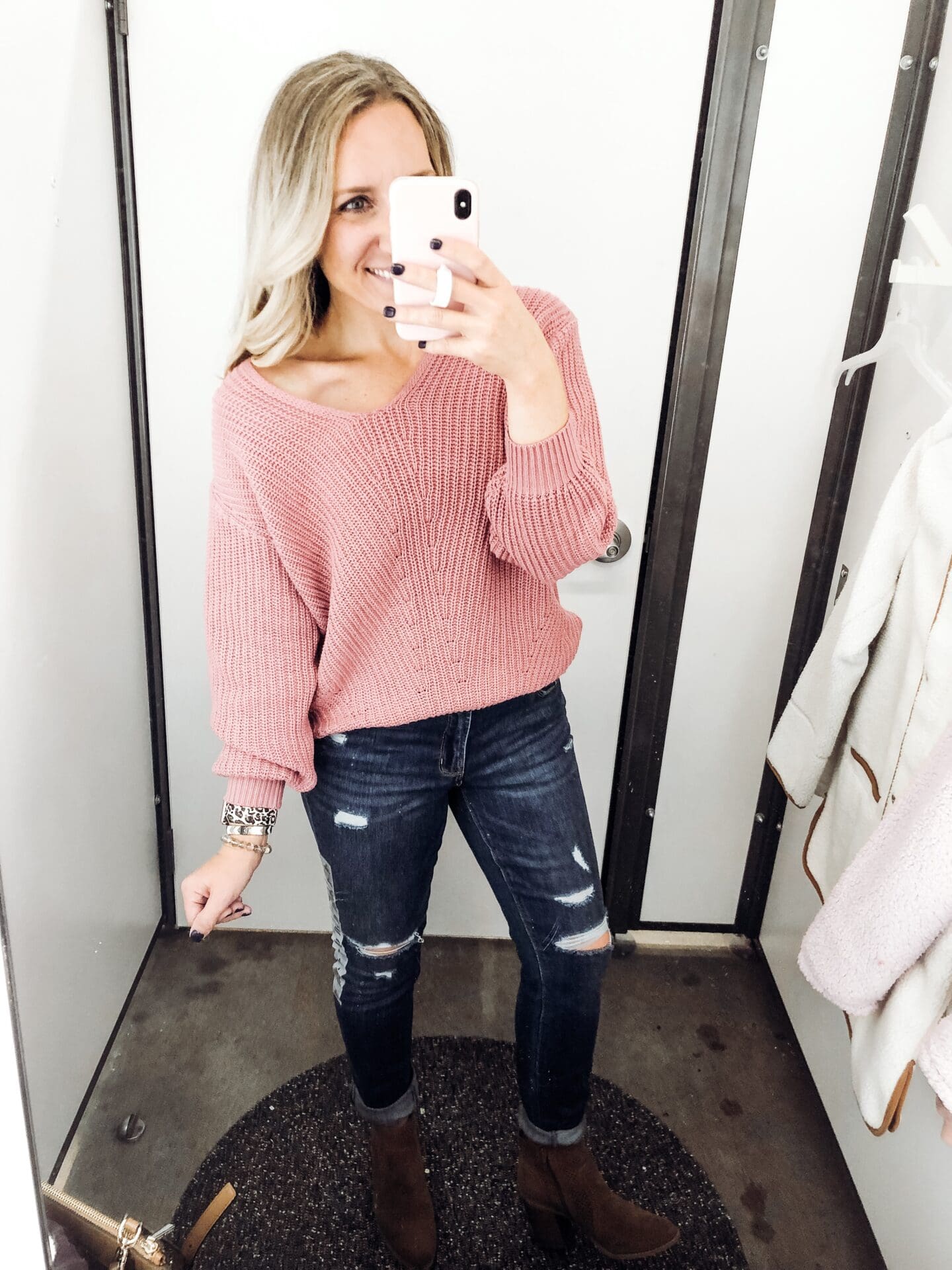 I love the off the shoulder factor of this one. You could wear it bare like pictured or put a cute bralette underneath.
I also thought the little pom poms on this sweater were just darling.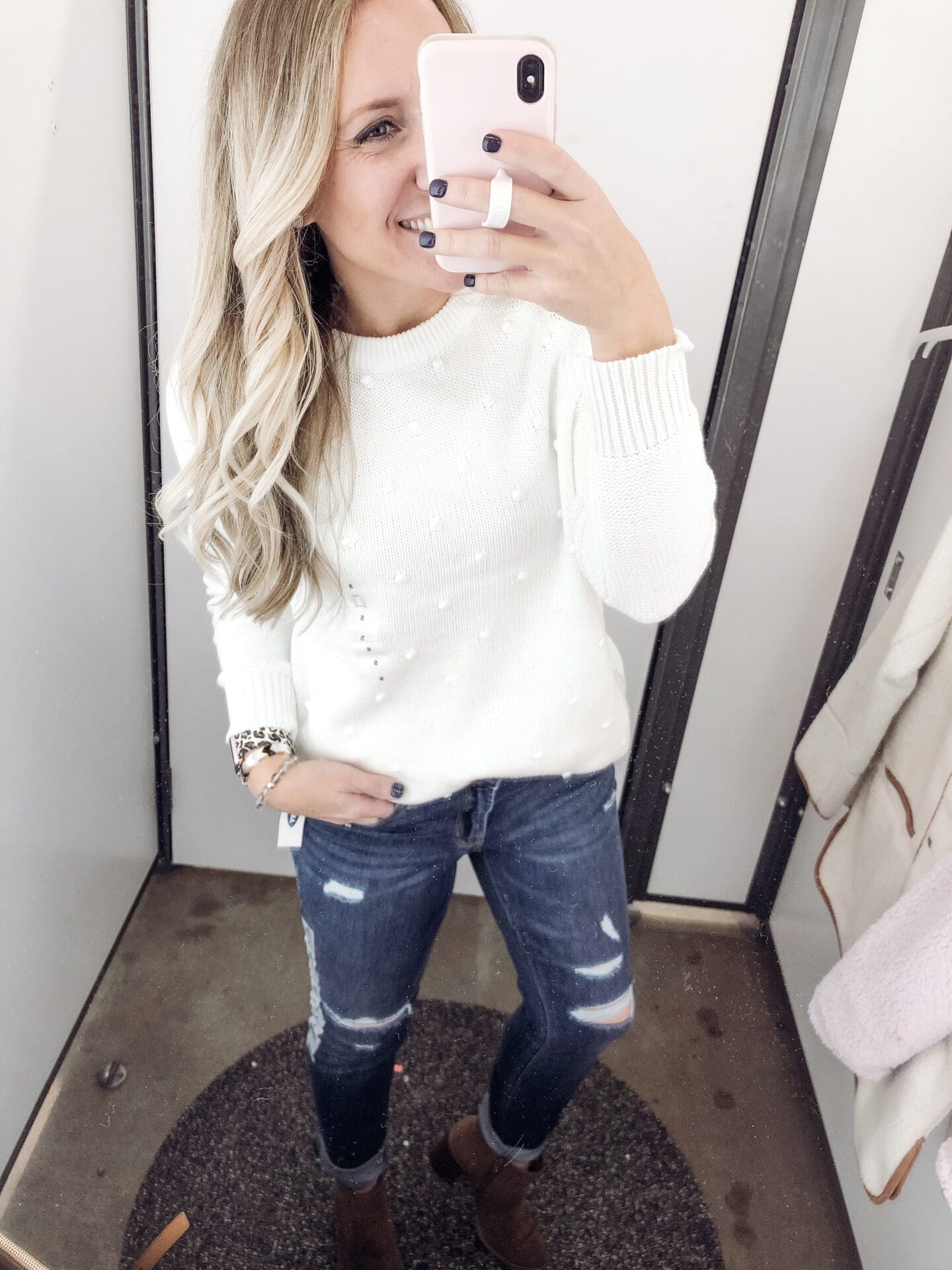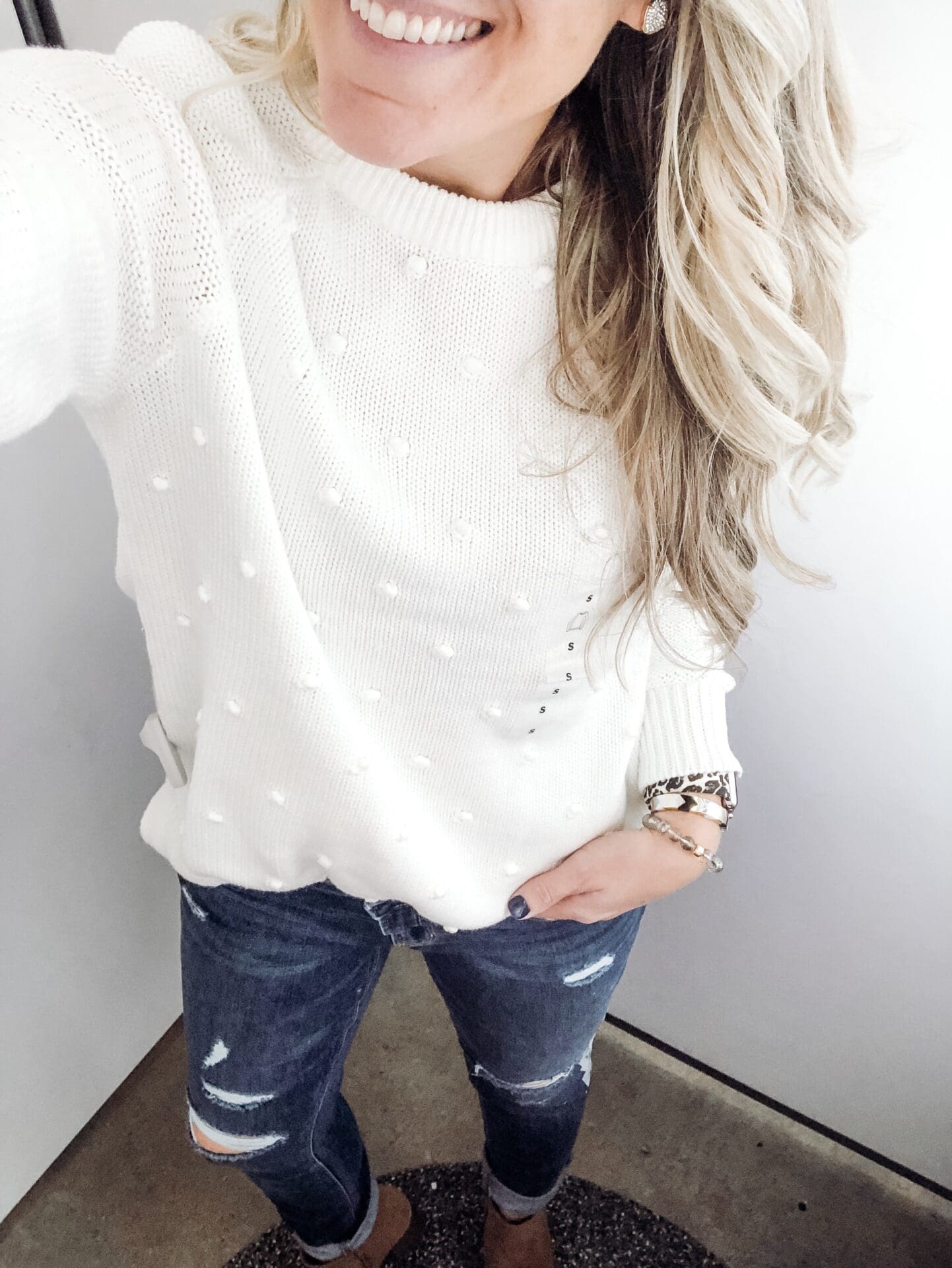 Their thermals are also totally on point!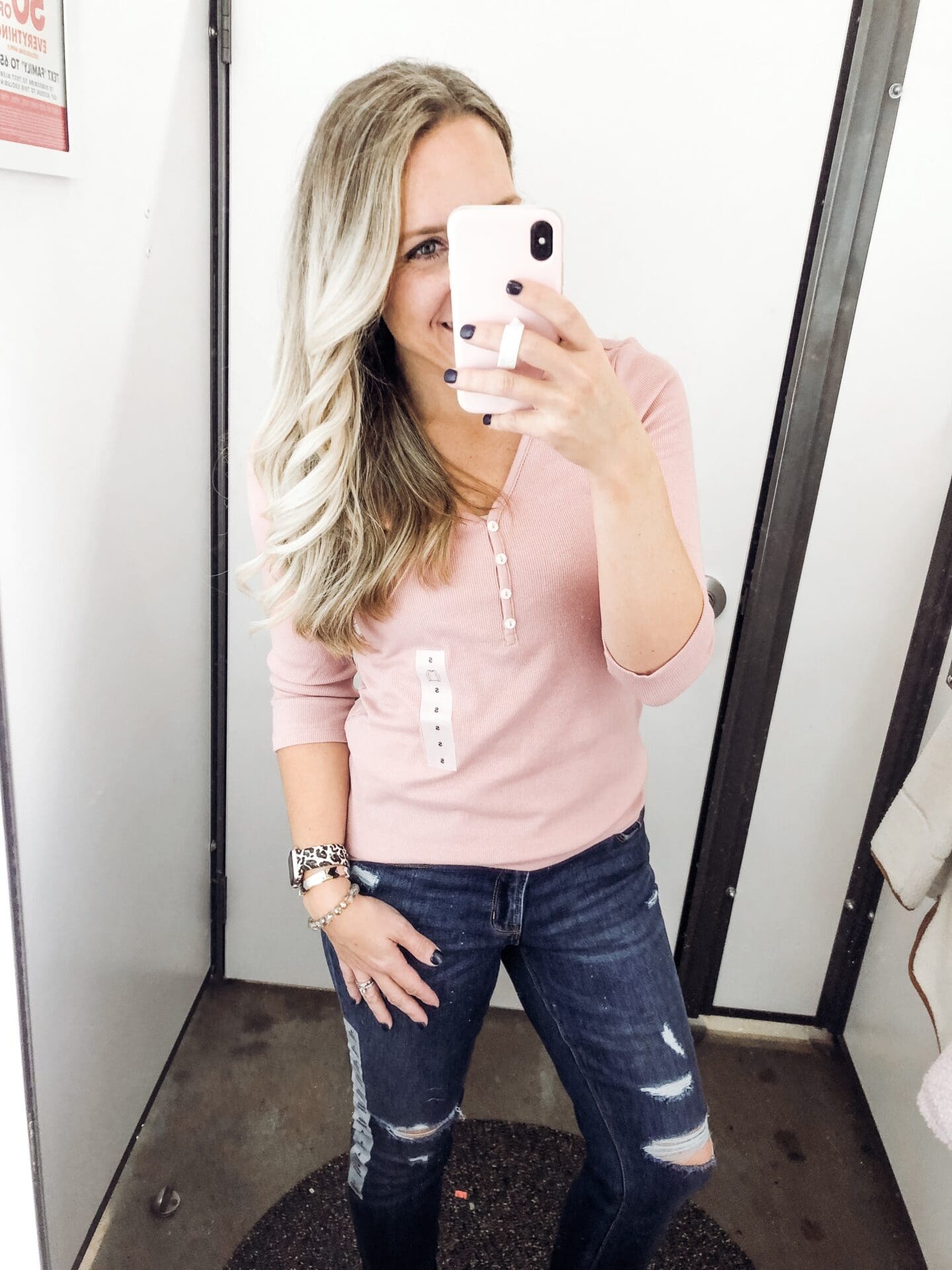 They had so many to choose from and so many colors. Thermals are a great staple piece and great for layering or sleeping. And speaking of sleeping….remember when I showed you my glitter slippers from J. Crew Factory?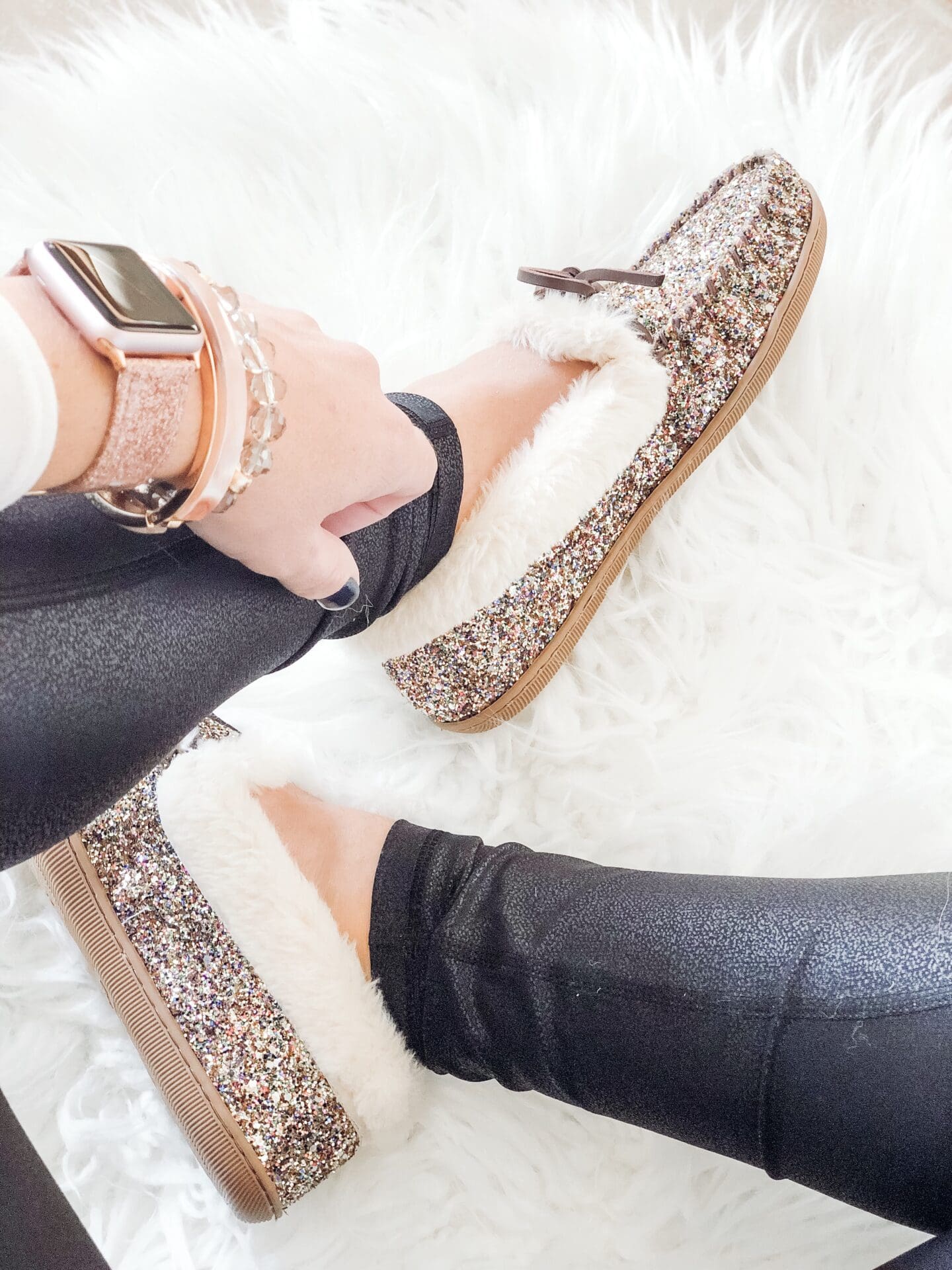 Well Old Navy has a nearly identical pair for half the price (or less with the sale).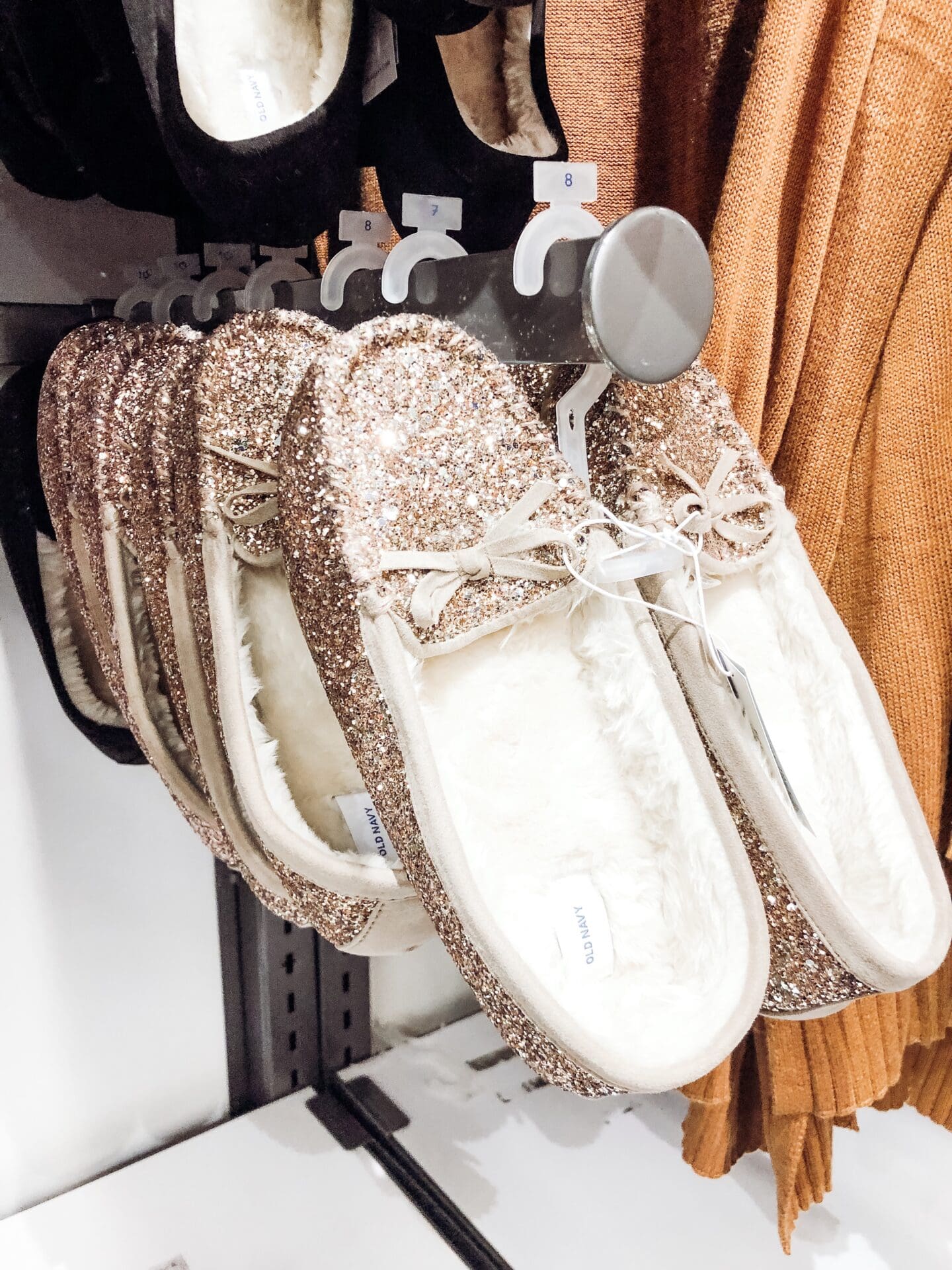 And finally, my full on Old Navy look…..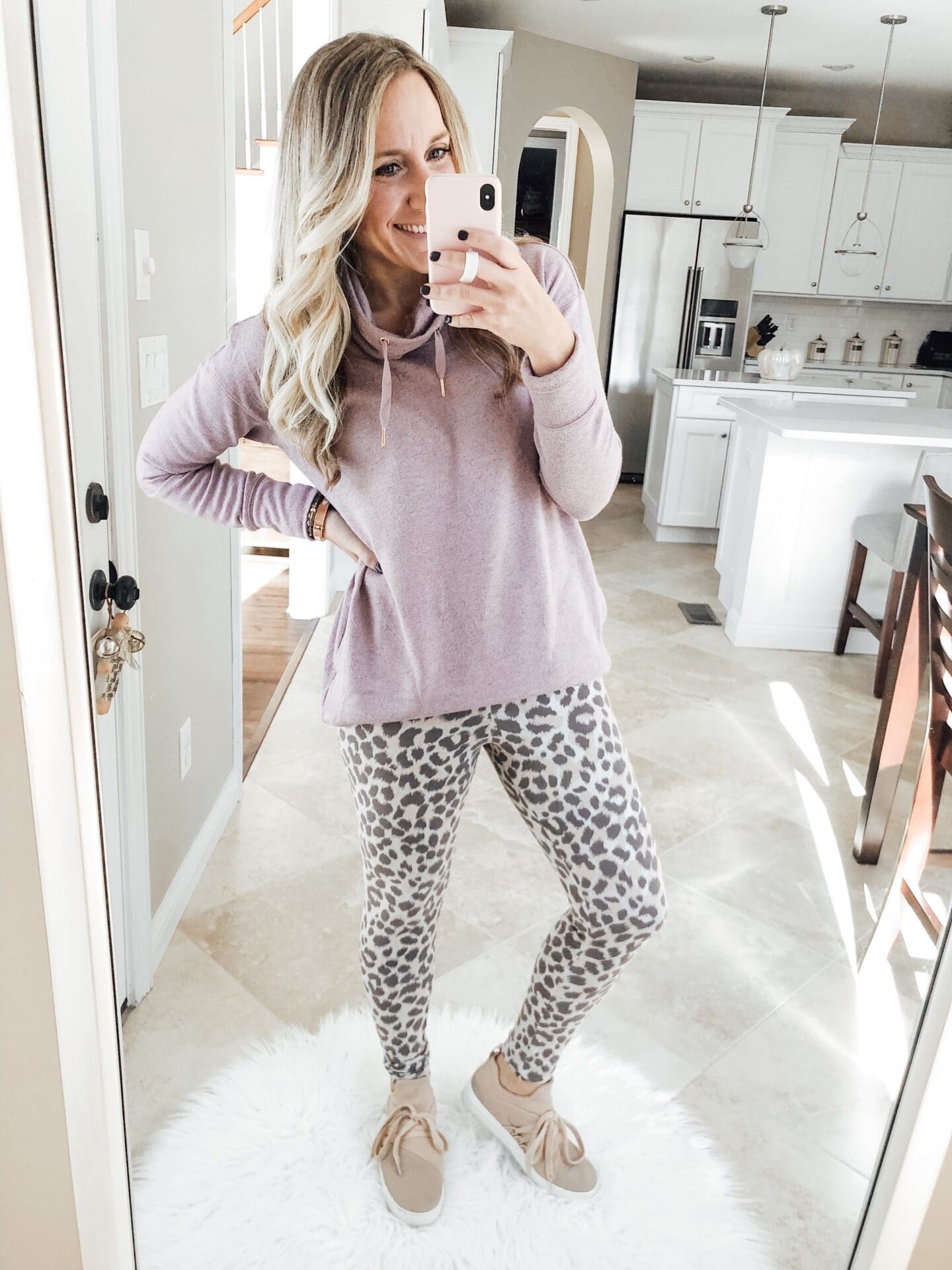 I told myself I didn't need any leggings this year but then I saw this fun leopard pair and caved. And this sweatshirt is my latest favorite! I love the length and thickness and the loose collar.
And that does it friends! Again, the Old Navy friends and family sale starts tomorrow and ends after Monday. As far as I know everything is 50% off. Now, that's great. Happy shopping and I'll see you back here next week 🙂
– Jill
xo, Jill