Happy 2019 friends!!!  Whew, I'm still processing all that occurred in 2018.  It was a busy, fun, wonderful year!  I don't know about you guys, but these last couple months have been so chaotic and I have felt so all over the place that I couldn't wait to set some goals and resolutions for the year ahead.  It also doesn't help that I'm a total type A personality so lists, planning, and goals are my life!
I know typically we are supposed to have one main New Year's resolution, but I have to come clean…. I think having one big lofty goal is too much pressure!  To me, if you have one goal for yourself and don't achieve it, doesn't that feel like such a let down?  Like you couldn't even achieve one goal you set for yourself in a year?  So that's why I say, the more the merrier.  Sure, more is more but to me, more is more of a chance that you will actually achieve some (even if just one) of them.  Will I nail them all?  Probably not.  I still can't even floss my teeth regularly and I've been trying to do that for 30 some years, but I like the rush of opportunity that comes with New Year's resolutions.  A clean slate, a fresh start, a chance to reset and get things in order.
Now, all that to say most of my resolutions are simple.  I don't necessarily advise having a bunch of HUGE resolutions because I think that's just setting yourself up for failure.  But, I have a few big ones and then a bunch of smaller, totally attainable ones too.  Some are measurable and will be clear whether or not I've achieved them, and others not so much.  Okay, so let's get to it!
1. BE MORE INTENTIONAL
This is broad, I realize, but what I mean by this is I want to be more intentional about what I'm doing with my time and money.  2018 felt all over the place.  Some of that is due to the fact that I was a new mom trying to keep my head above water, but even after I got that somewhat figured out I still often times felt like a spinning top.  Too many pointless impulse purchases, too many over commitments to things I didn't want to do.  And so I vowed that in 2019 I would take a step back and really think….is this necessary?  Is this helpful?  Is this growing me or slowing me? I just want to be a little more selective in 2019.
2. GET THINGS DONE IN ADVANCE
Hi!  I'm Jill, and I'm a major procrastinator.  Always have been.  I have always adhered to the "I work better under pressure" phrase and the truth of the matter is, I don't know that I really believe that to be true anymore, (nor is it sustainable with a baby and trying to achieve the goals I have for myself). Maybe I do get things done under pressure but that's not to say it's not accompanied by a lot of unnecessary stress.  So, with my trusty planner in hand, I am planning and organizing and then doing.  My dad often quotes a guy he knew that always said, "plan your work, and work your plan" and that's exactly what I intend to do.
3. GETTING A SYSTEM DOWN FOR SAVING PHOTOS
Does anyone else have a bazillion photos on their phone with your storage filling up fast?  Because I do.  Friends, I just maxed out my icloud FOR THE SECOND TIME!  Enough is enough!  I have decided that at the end of every month I will sit down and upload to my computer, the photos on my phone from that month, and then delete any I don't want on my phone.  This way I will have them in one place.  In a perfect world I'd love to make photo books at the end of every year with the pictures, but let's not get ahead of ourselves.  I also need to take time to go through the, now full icloud storage, and delete alllll the unnecessary stuff that I'm sure is taking up space.
4. GO TO BED EARLIER/GET UP EARLIER
I'm a night owl.  Always have been.  It's another habit that is dying hard.  But again, having a baby that wakes up by 8 every morning does not allow for me to be going to bed at 2am like I used to back in the day.  Yes, you read that right, 2am!  Lately I have been getting up at 6:30 or 7 to have some "me time" before Leyton wakes up, but when I go to bed late that early call time is harder and harder to stick to.  The funny thing is, I actually really enjoy getting up early now and getting things done right off the bat.  And when I get to bed early it's easy for me to wake up sooner.  So hopefully I keep it going because I like the results. I love the quiet time to myself in the morning, and truthfully I rarely get much done at night anyways.
5. READ MORE
This is a goal of mine every year.  Quite frankly I'm sick of not getting to read books that I have heard such great things about.  Plus, I love the personal achievement that comes from finishing a book.  Anyone else?  And, I would love to start doing a monthly book review on here so I kind of need to read books for that to happen.  My goal so far is 2 books a month.  One real one, and one audio one (because I can easily listen to those while driving or getting ready).  IF this is a goal of yours too the Goodreads app is a must!  You can keep track of the books you want to read or have read and they have a yearly reading challenge you can do where you put in your goal of books to read at the beginning of each year, so that's a great place to start!
6. WORKOUT/EAT BETTER
Don't we all have this one after months of holidays and bad eating?  I used to be so much more disciplined with eating and exercise than I am these days.  I commented to a friend recently that I see how people get older and "let themselves go."  You get busy, and if you're like me, the free time you have you don't want to spend exercising.  Plus, I love sugar and wine, and at the end of tiring days I allow it to be a reward (for what I don't know…..making it to 5pm I guess?).  But, I know how much better I feel when I eat right and get exercise.  I know how much happier I am when my jeans don't feel painted on.  I know how much better my skin is when I live a clean eating lifestyle.  Plus, I have a little one now so being healthy needs to be a priority, not just so I'm around for him and able to keep up with him, but also so I model good behaviors for him.
7. DAILY GRATITUDE/BIBLE TIME
This one always ebbs and flows for me, but much like eating better and getting more sleep, I know how much better I feel in life when I make this a priority.  I recently purchased The Start Today journal by Rachel Hollis and plan on using that, but for the past several weeks I have just used a notebook and followed her practice, which is to start the day writing 5 things you're grateful for (simple, mundane things, not big obvious things – this way it forces you to look for little things throughout the day that you might be missing).  Then, you list 10 affirmations or goals as if you've already achieved them, then end the day with 5 more things you're grateful for.  I have really loved this practice, so I hope to stick with it.  I truly believe that having an attitude of gratitude is so good for your soul.  Then in addition to daily gratitude I need to get back into the daily practice of reading a devotional or having even just 15 minutes of Bible time.  This is where me getting up early comes into play.  If I schedule the time, I know I'll stick with it.  If I have to find the time some point throughout the day I know I won't.  I will fill that time with something else.  Something much less important.
8. CLEAR CLUTTER
This one I'm usually pretty good about doing at different points throughout the year, but I would like to do it more consistently.  Much like clearing out my photos at the end of every month, I want a system in place where I delete emails, pitch things throughout the house, donate clothes, etc.  Something I can do to constantly keep things clutter free.  From what I hear, the book The Life-Changing Magic of Tidying Up, is supposed to help with that (and I started it and never finished), so I'll add that to my list of books to read and hopefully I can achieve two resolutions in one!
9. PRIORITIZING HOW I SPEND MY TIME/TIME MANAGEMENT
If you're still with me, we are almost done!  If you couldn't already tell by the fact that I have 10 resolutions, I like to fill up my plate, and then I like to go back for seconds.  It's how I've always been.  Unfortunately, what I'm discovering is that that leads to me doing a whole bunch of things just okay, instead of doing a few things really well.  I've also discovered that in trying to do 50 things at once, I end up neglecting things that actually really matter to me.  So this year I'm parting ways with some things I just don't love anymore and I'm diving head first into things that I find important or that get me excited!  Leyton and Eric will always be priority number one, so of course I will be working to make sure I'm spending enough time with them, but in my downtime I simply can't take on all.the.things, so I'm prioritizing.  This leads to my 10th resolution…..
10. SAY YES TO OPPORTUNITIES I BELIEVE IN/LOVE
Okay, last one!  Before I get to this one let me just say that the unspoken resolution that accompanies this one is to stop letting what others might think, keep you from doing what you want!  Go re-read that sentence if you needed to hear that too.  Done?  Okay, allow me to elaborate.  Friends, I have always been worried about the opinions of others.  I'm a people pleaser, and a social norms follower, but what I discovered is that when I stepped outside of that box….went a little outside of my comfort zone….when I finally stopped listening to naysayers and said YES to things that intrigued me, WOW was there a land waiting there for me that I never even knew I needed or wanted.
I'm gonna get a little cheesy on you here a minute but let me share these two quotes I love:
"If you want something you've never had, you must be willing to do something you've never done." – Thomas Jefferson

"If you want something, go get it.  Period." – Chris Gardner from The Pursuit of Happyness
This blog is the result of me going for something despite being nervous, despite having no idea what I was doing, despite it being outside of my comfort zone, and so on.  It's not a huge blog, but it's growing, and I'm learning and growing too in the process.  I wanted a creative outlet, I wanted a way to share things important to me, and so I jumped in feet first and am so happy I did.  Saying that yes, led me to saying more yes's!
I said YES to becoming a member with Young Living after loving how essential oils changed the way I live and how they allowed me to fully embrace living a cleaner lifestyle.  I believe in them and have loved sharing them with you all because I was using them and sharing about them anyways.  Saying YES to the blog and to oils has led to one more YES…..
I have decided to start 2019 by becoming a Market Partner for Monat.  Why?  Not because I needed another side hustle (although see above to where I said I like my plate full) but because I have been using their products for a year and a half and think they are THE best hair care products on the planet (and trust me I've done the leg work in my 34 years) and I want to share that with others.  But listen, I'd be lying if I didn't say that I almost didn't say yes to this solely because of what people would think.  I already endorse Young Living, I endorsed Beautycounter in the past, and now this?? But the other week I used these products on my hair for the umpteenth time and stood in awe in the mirror at the results, and finally said,  you know what?  I'm doing it.  I share everything else I love with you guys, why hold back now? Why can't I love and promote a few products?  Now again, I obviously can't sell every little product I fall in love with because as I said earlier then I'd fall into the trap of doing a bunch of things just okay instead of a few things great, but this is one, like oils, and like my blog that I really sat back and thought long and hard about whether or not this was worth my time, and I decided YES, it is.
So that's my latest YES, in addition to the rest of this list.  So in 2019 I'm saying YES to Monat.  YES to more reading, better eating and exercise.  YES to earlier bedtimes and earlier starts.  YES to getting organized and getting rid of clutter.  YES to mornings with God and daily gratitude.  YES to more family time.  YES to doing more of what makes me happy.  A continued YES to blogging and oiling.  YES to me and a NO to the opinions of others.
What are you saying YES to in 2019?  What are your resolutions?  Here's wishing everyone a safe and happy and YES filled new year!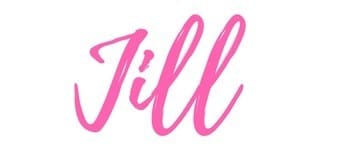 xo, Jill