Hi friends! I hope everyone had a great Christmas and is enjoying the last few days of 2018! Eric, Leyton and I spent Christmas at my parents place in Pennsylvania where I grew up and are heading back to Cincinnati today. Today also happens to be Eric's birthday and since we are spending it traveling we decided to do a little overnight trip Wednesday night (and have a little kid free get away) to Hershey since it's less than an hour away from my parent's house.
I grew up going to Hershey Park as a kid and just love that town. It's so cute and literally smells like chocolate in parts because of the chocolate factory being right smack in the middle of the town. Eric and I first did a little Hershey trip together a few years ago and loved it so much we decided to go back while home this time. We would love to make it a tradition to take Leyton there around the holidays because they have so many fun Christmas things to do with kids like Christmas Candy Lane, Chocolate World, and a drive through light tour, among other things I'm probably not even aware of.
When we go to Hershey we like to stay at The Hotel Hershey because it's such a beautiful hotel with so many sweet details (no pun intended) and it really is an experience in itself that it can easily be the destination. This time around, since we were only there one night, it was just that.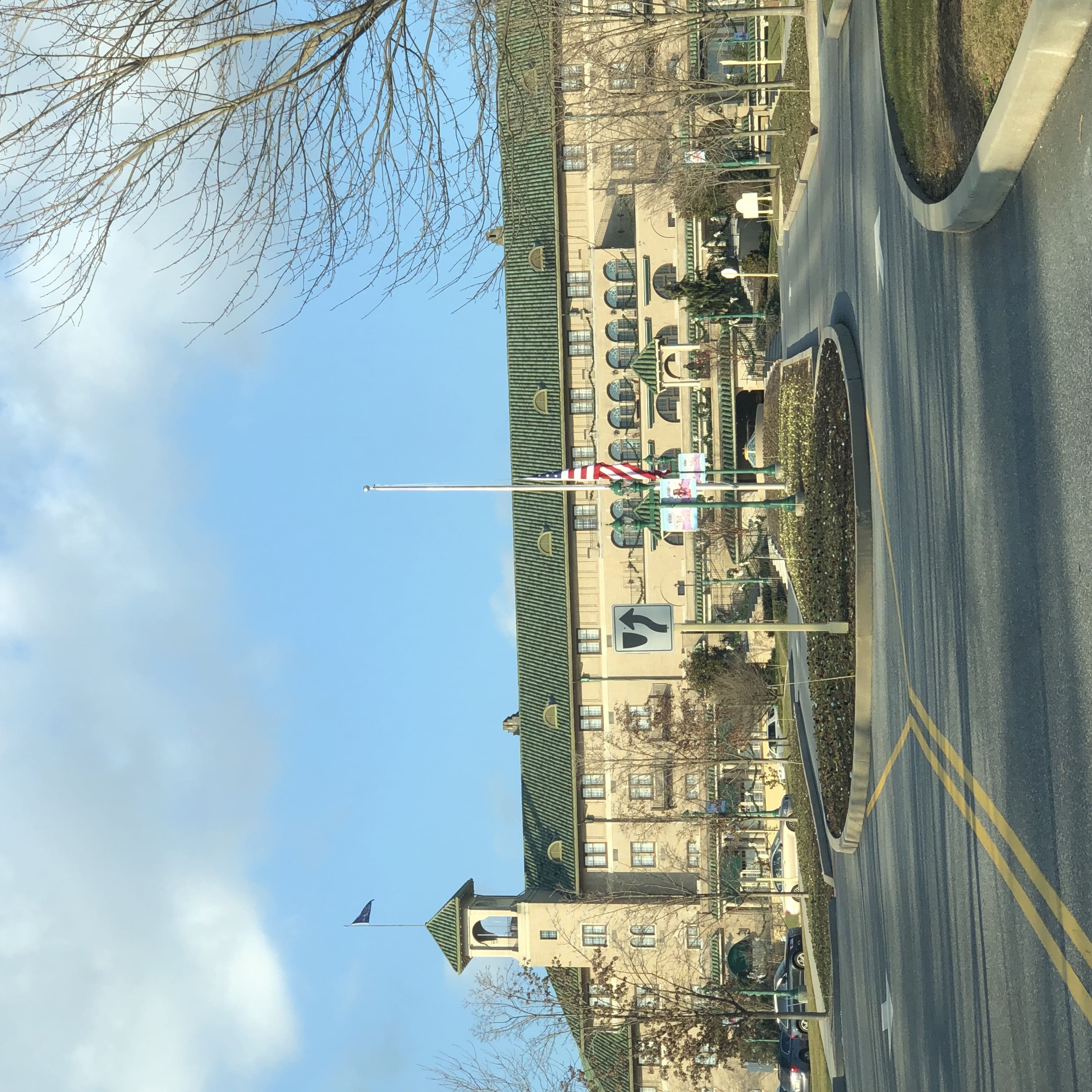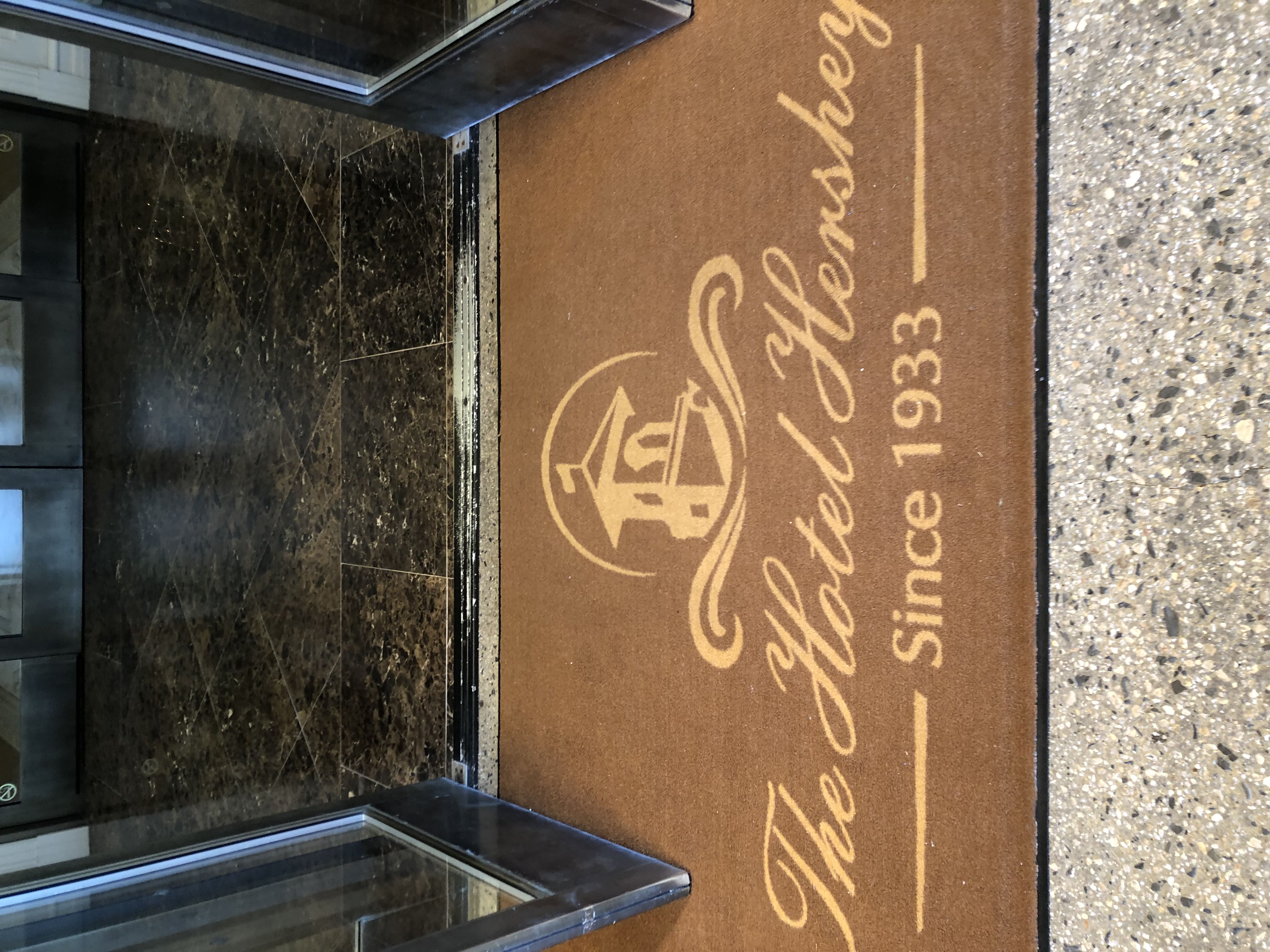 We love the hotel so much that we really just wanted to go have a nice dinner there, (they have 3 restaurants to choose from) some drinks (if you stay on the property you can eat and drink then just walk to your room), sit by a fire and relax and most of all…..sleep in! So Leyton and Sebastian stayed with my parents and we were off!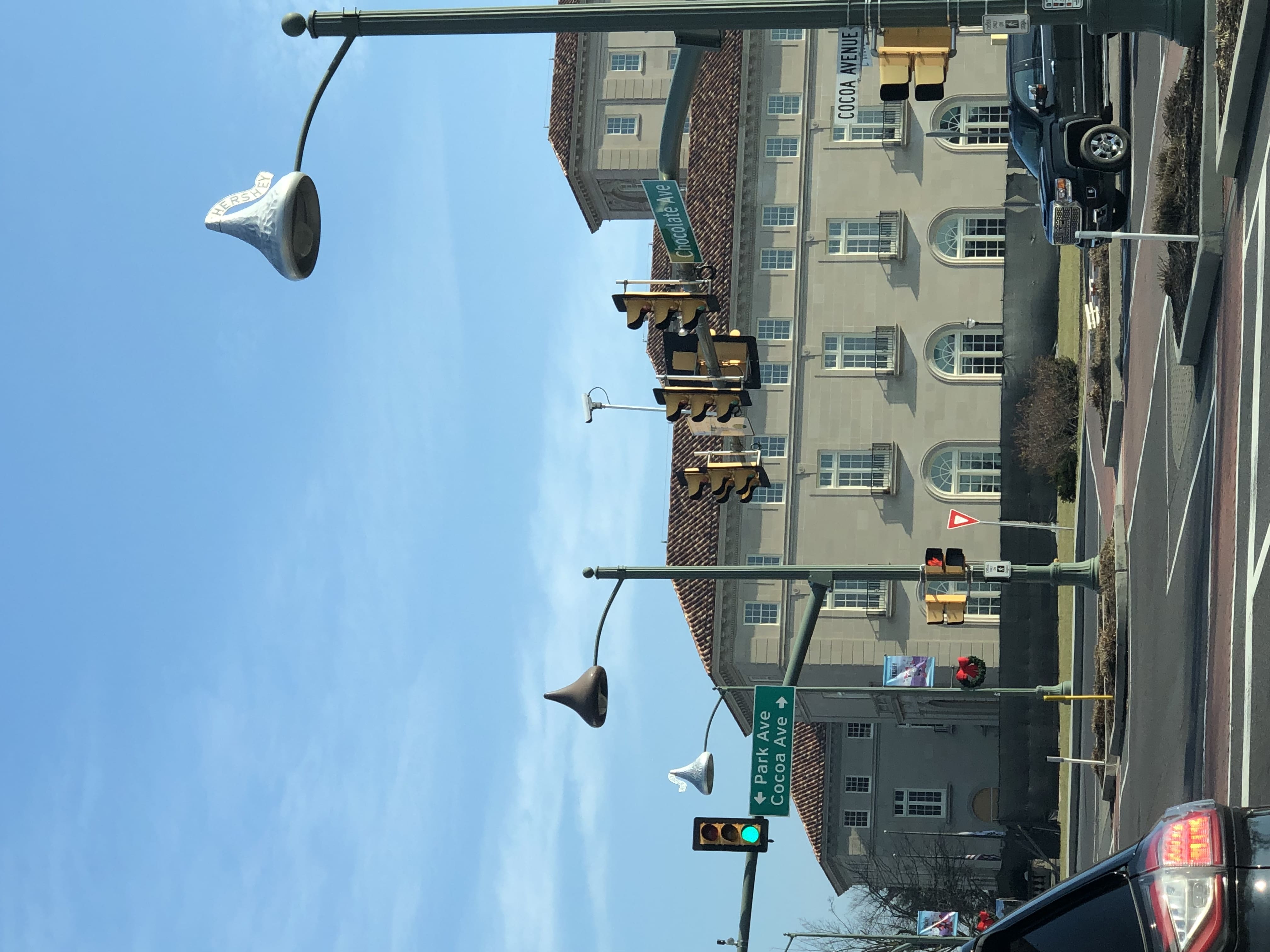 This town has such charm. I mean Hershey kisses for lights….so sweet! Here I am under the lights along Chocolate Avenue…..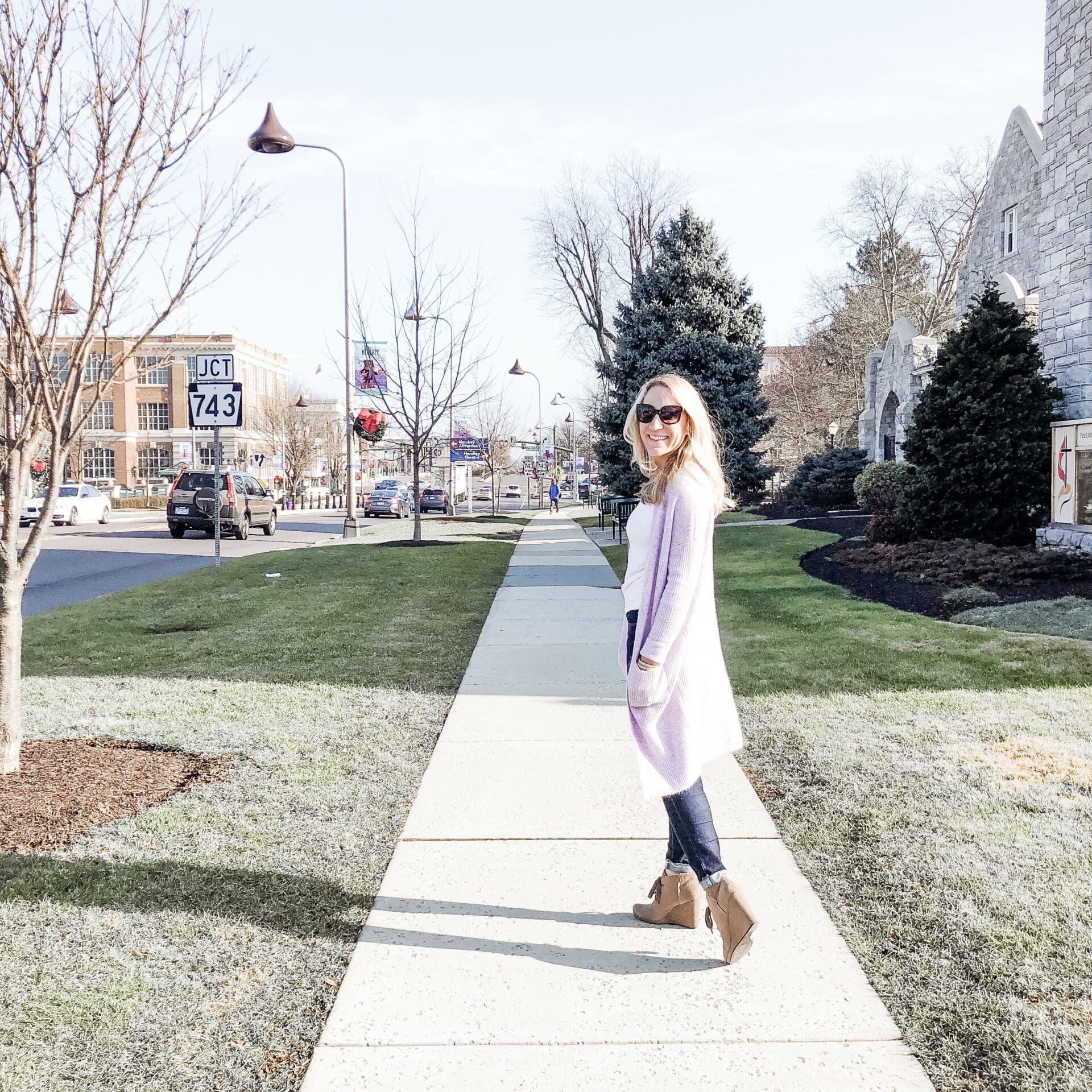 When you get to the hotel and check in you are given your choice of milk or dark chocolate candy bar. Eric and I both went with dark.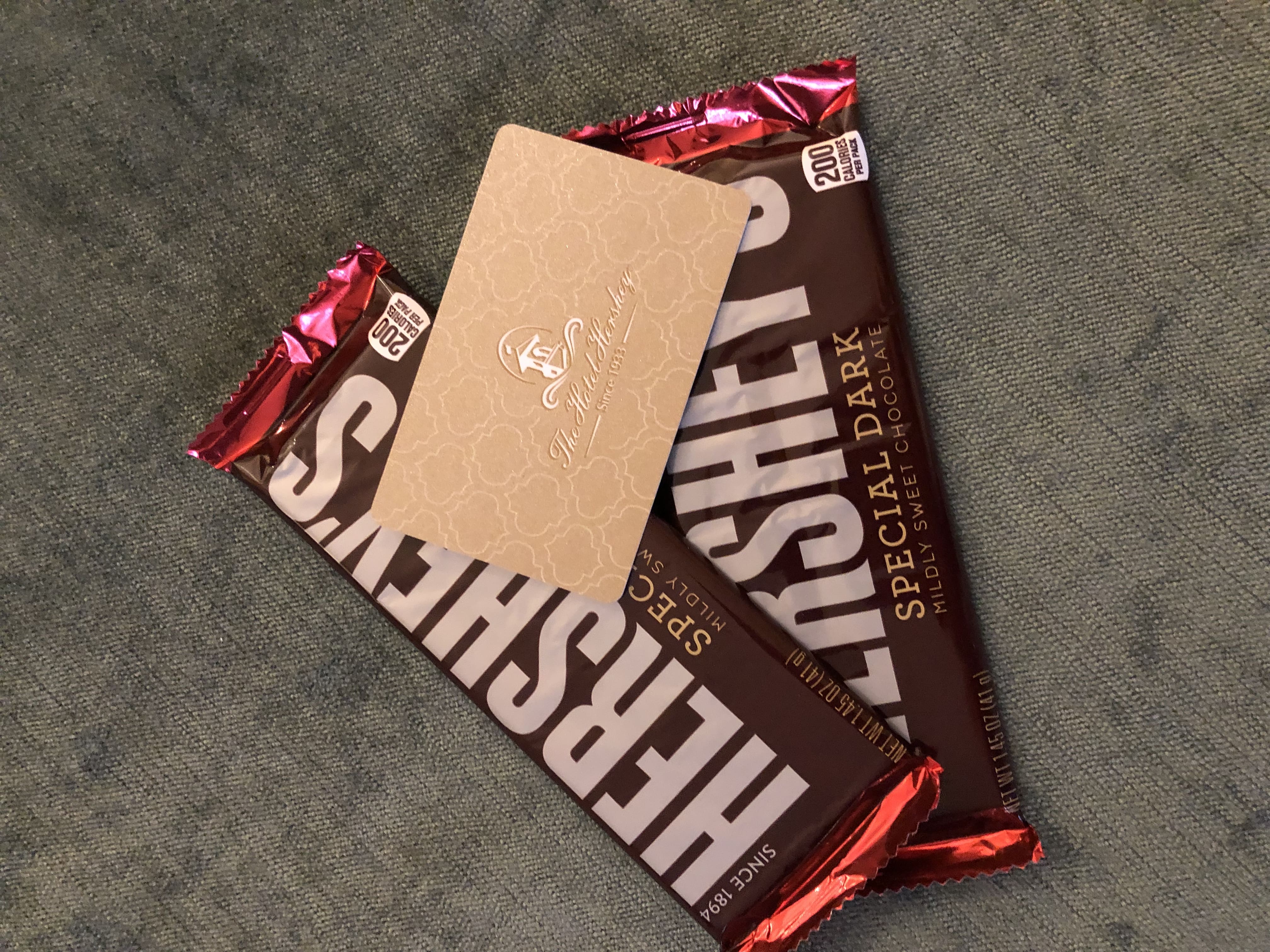 Now the last time we were there we stayed in the hotel and the room was beautiful! This time we opted to do one of their cottages. They are on the property but behind the actual hotel. Each cottage is split into several individual suites, but if you had a whole family staying there you could open the connecting doors and it would be just like renting a house or the entire cottage.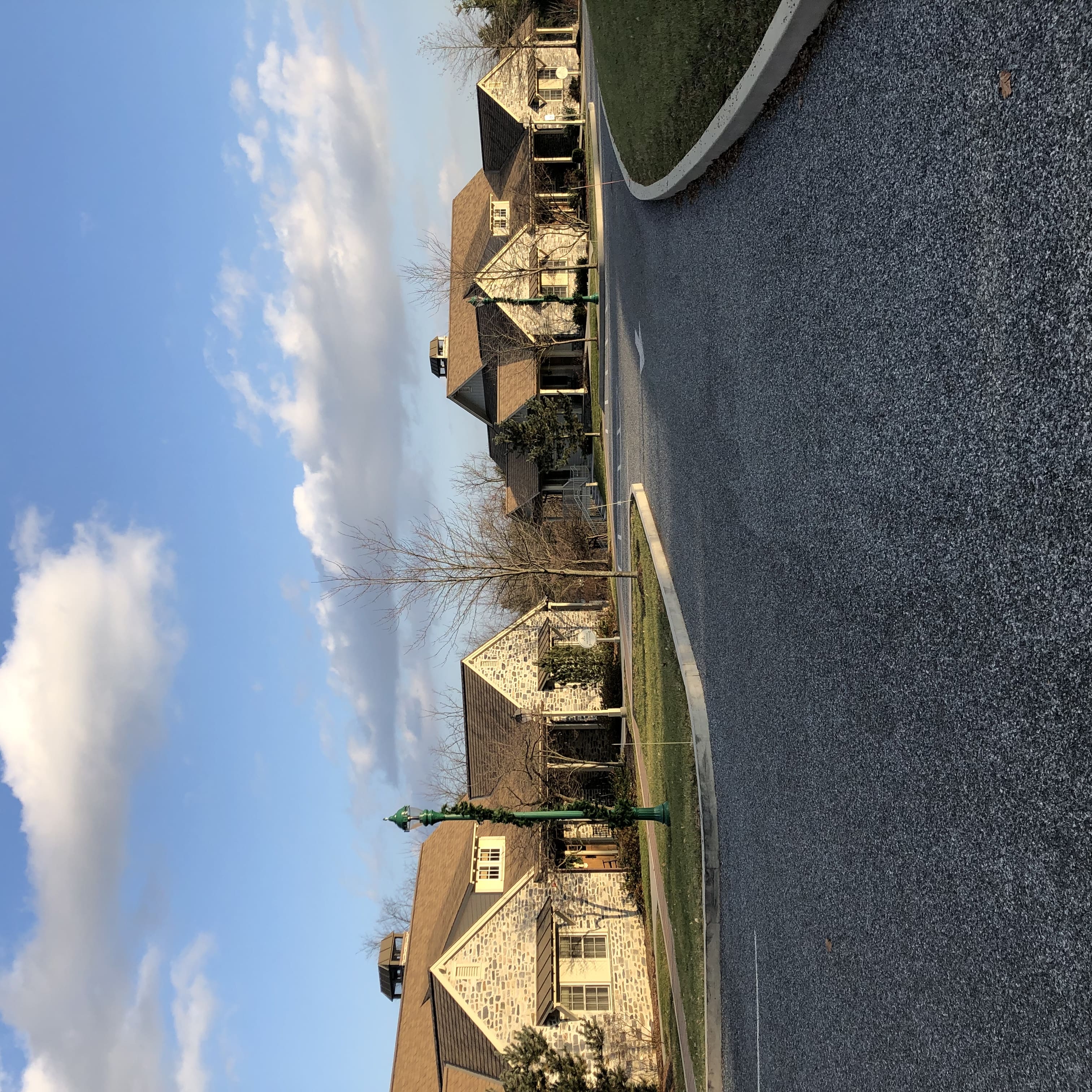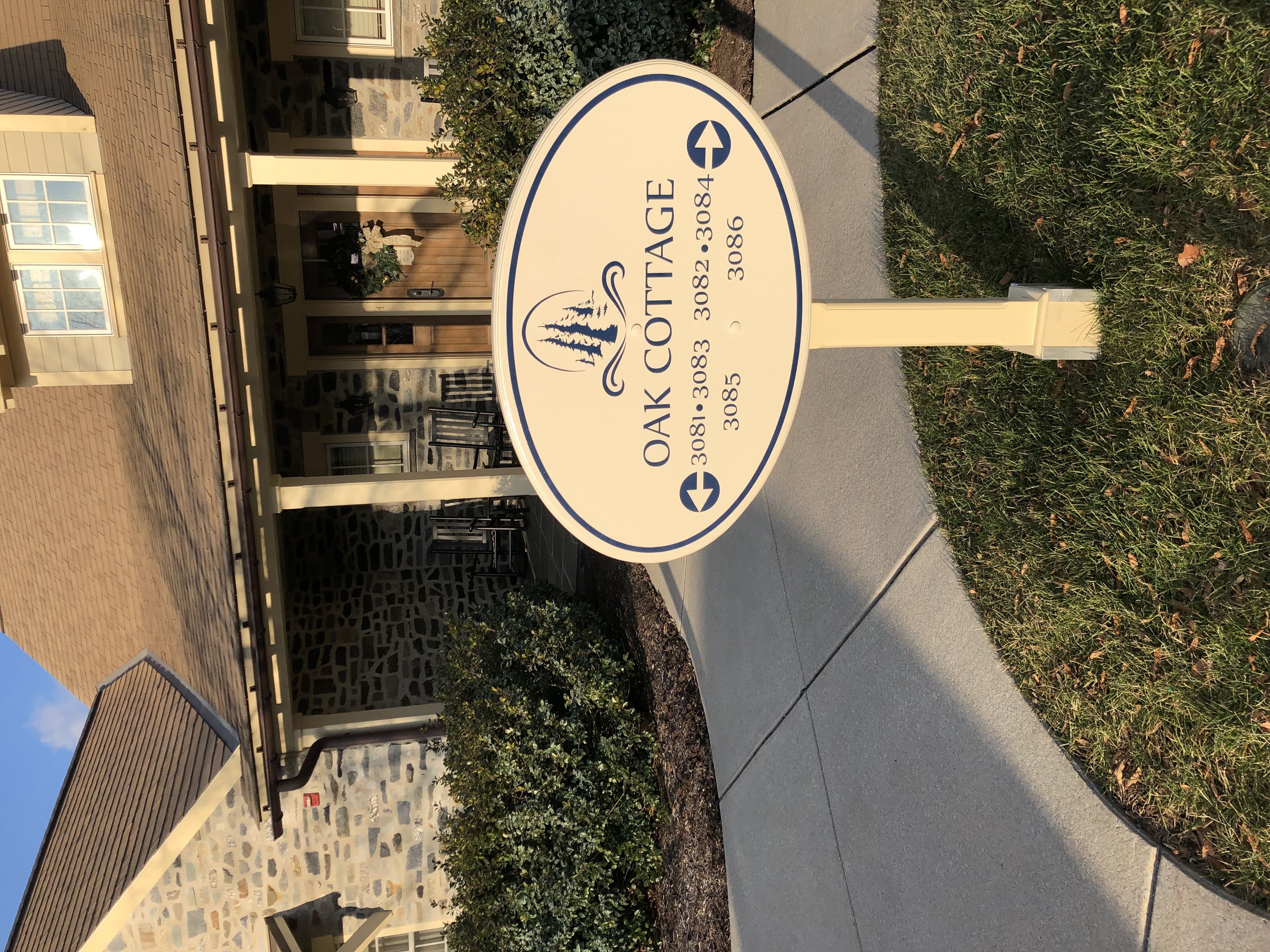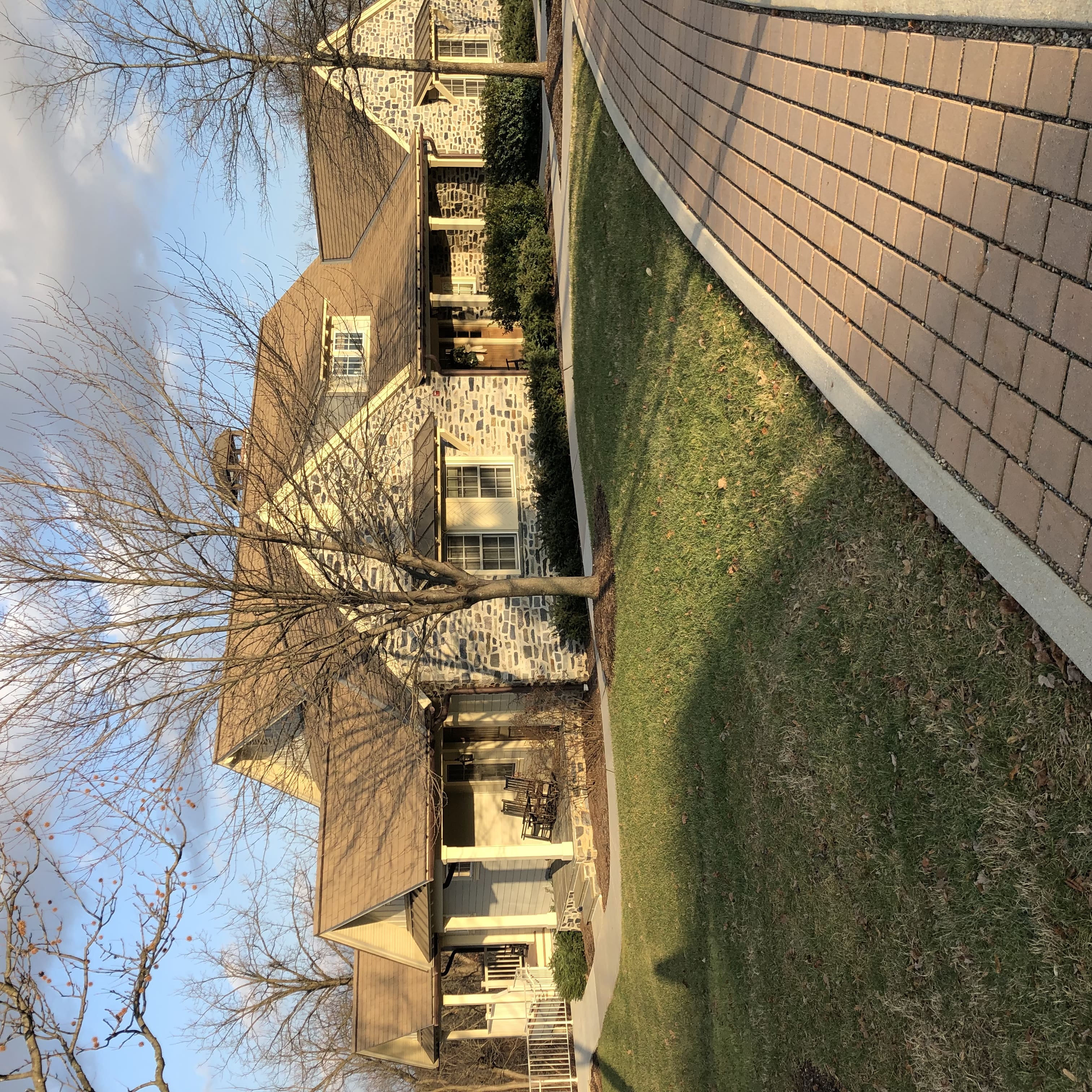 Our room was around the back left on the picture above and friends let me tell you, this place was total house goals!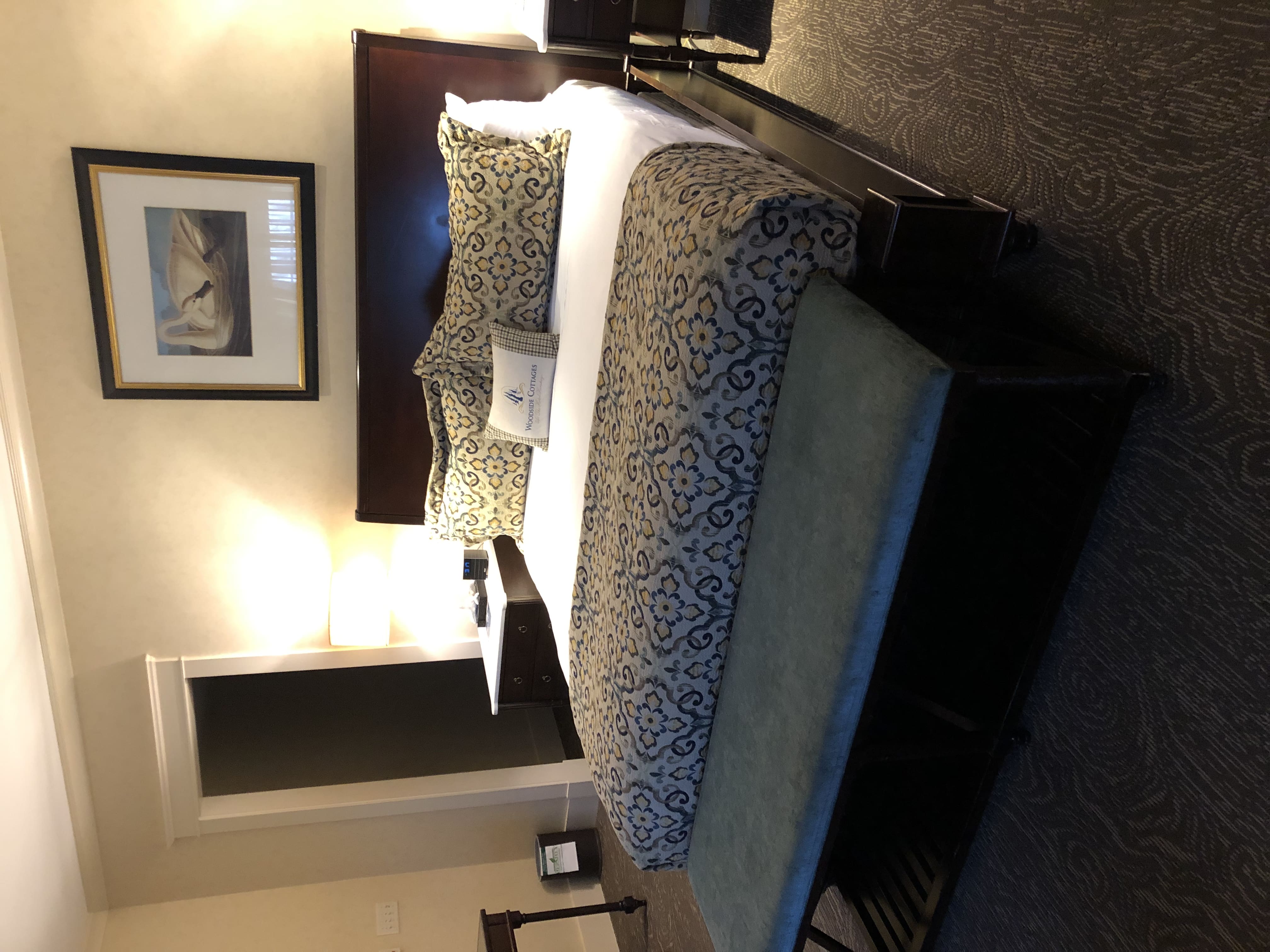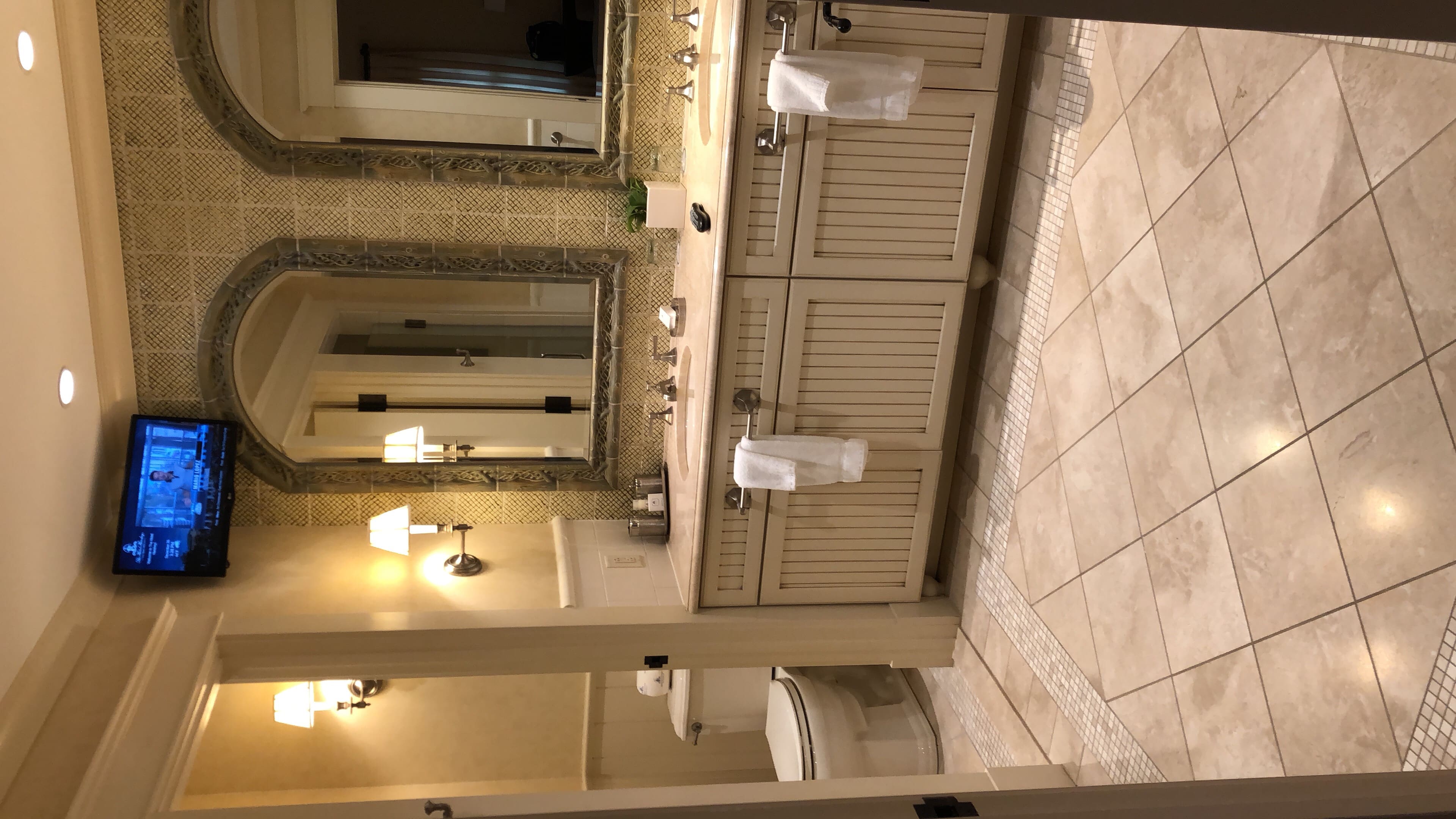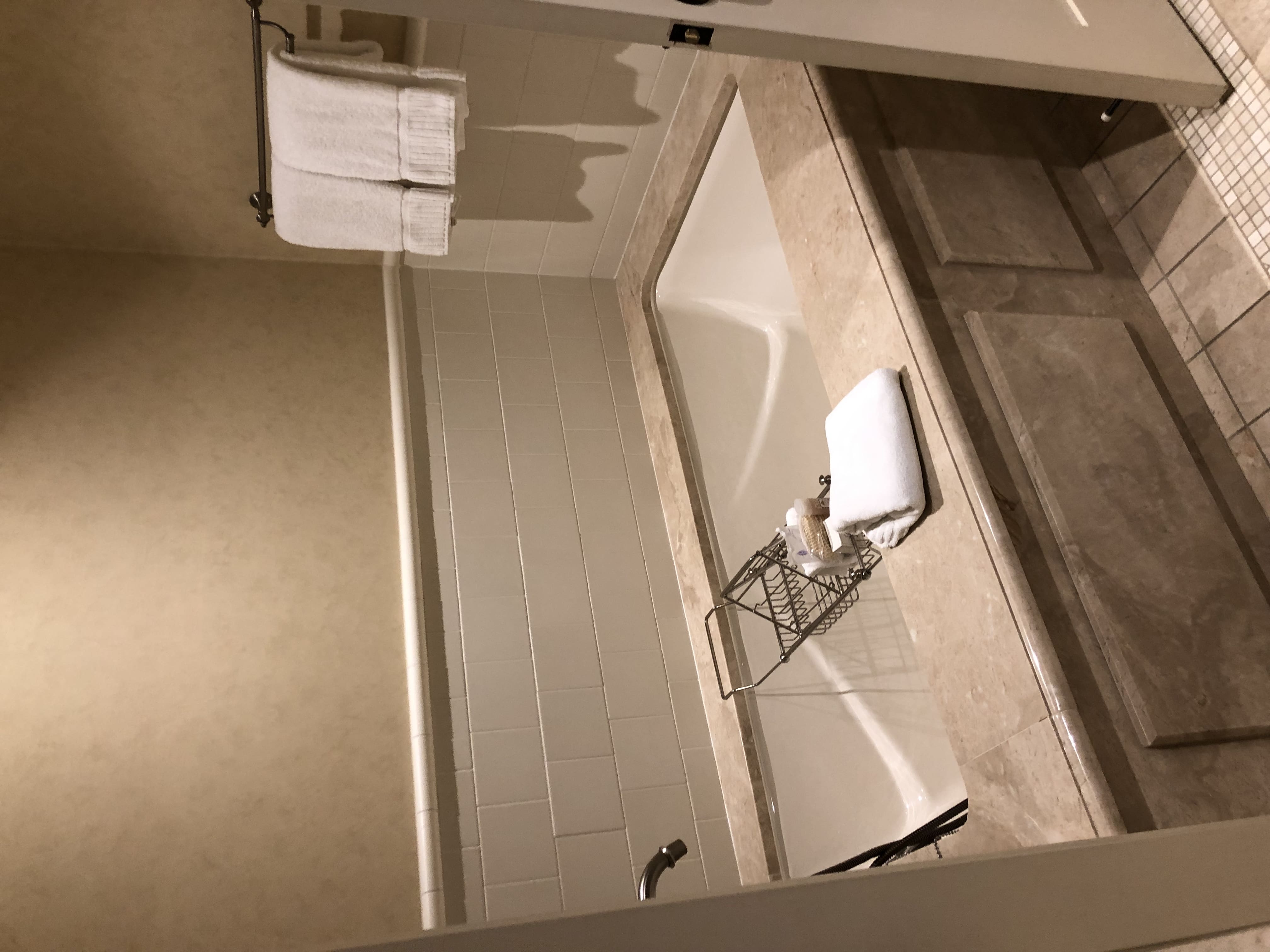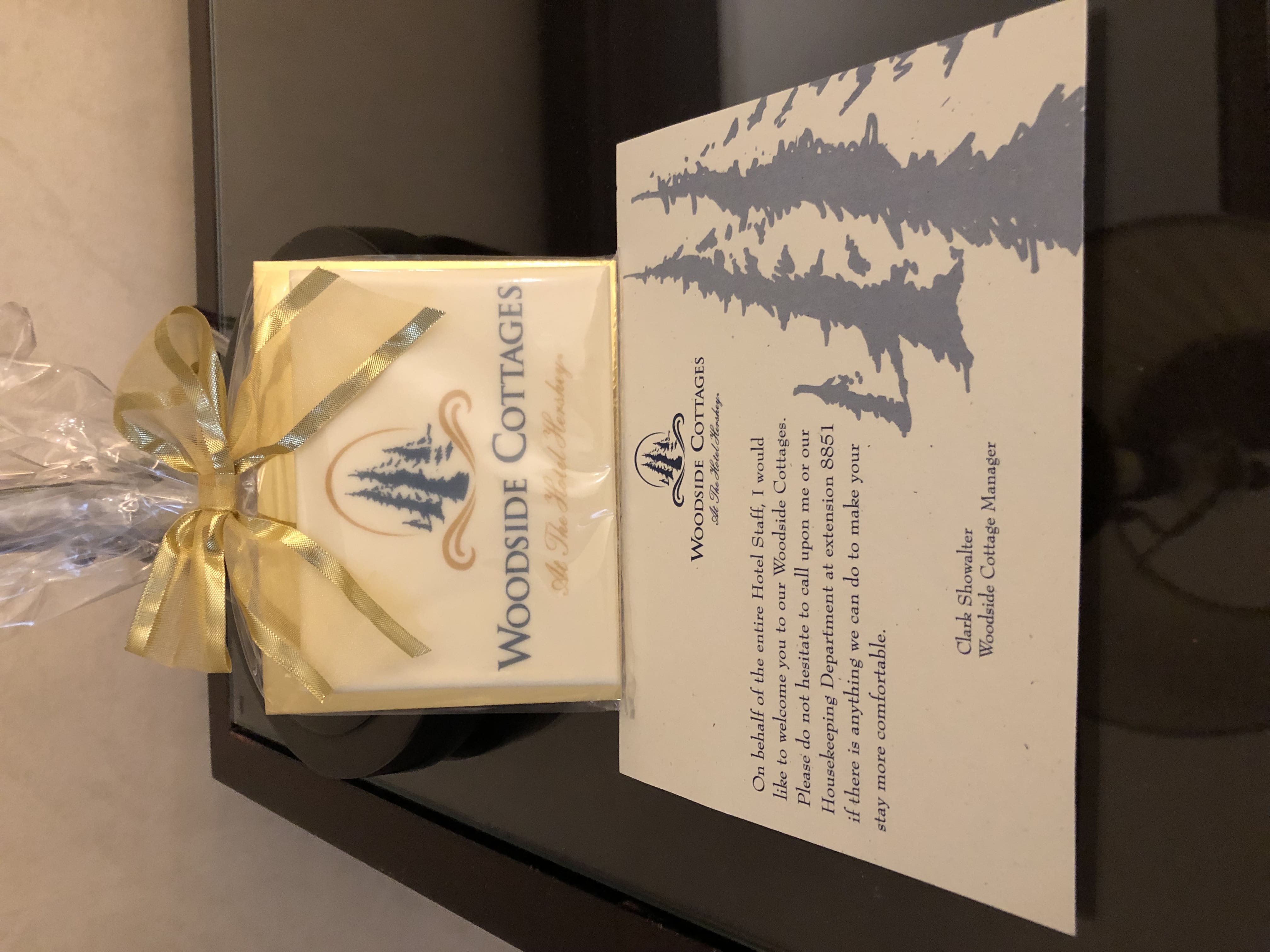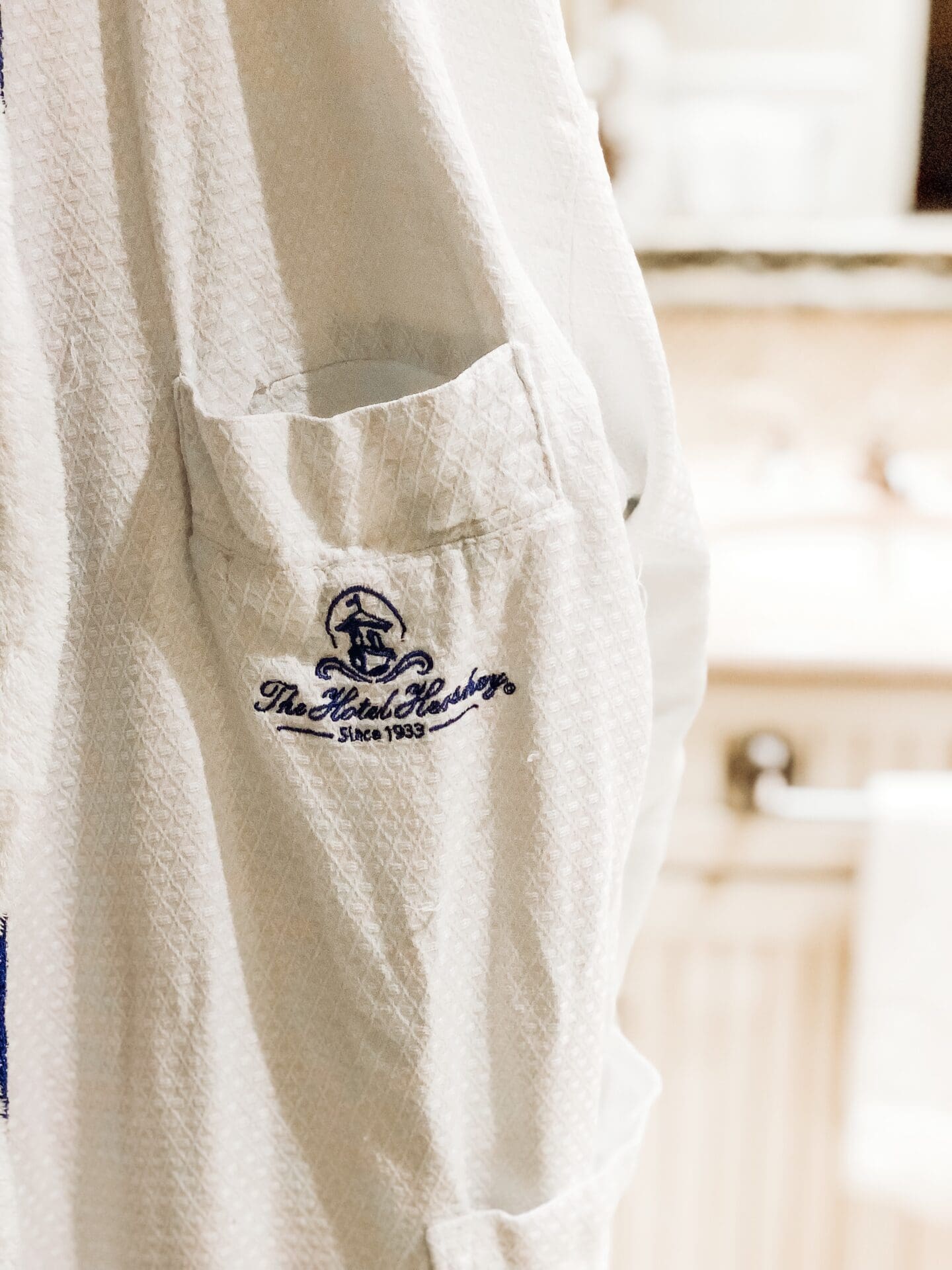 When we first arrived we enjoyed some champagne and our chocolate bars and toured the grounds a little bit. In the past when we were here in the summer, there was so much to do outdoors. Everything from swimming and mini golf, to bocce ball, volleyball, and basketball courts, croquet, and trails. They have a huge workout center and fire pits for roasting s'mores. There was a fire pit out outside of our cottage but we didn't use it.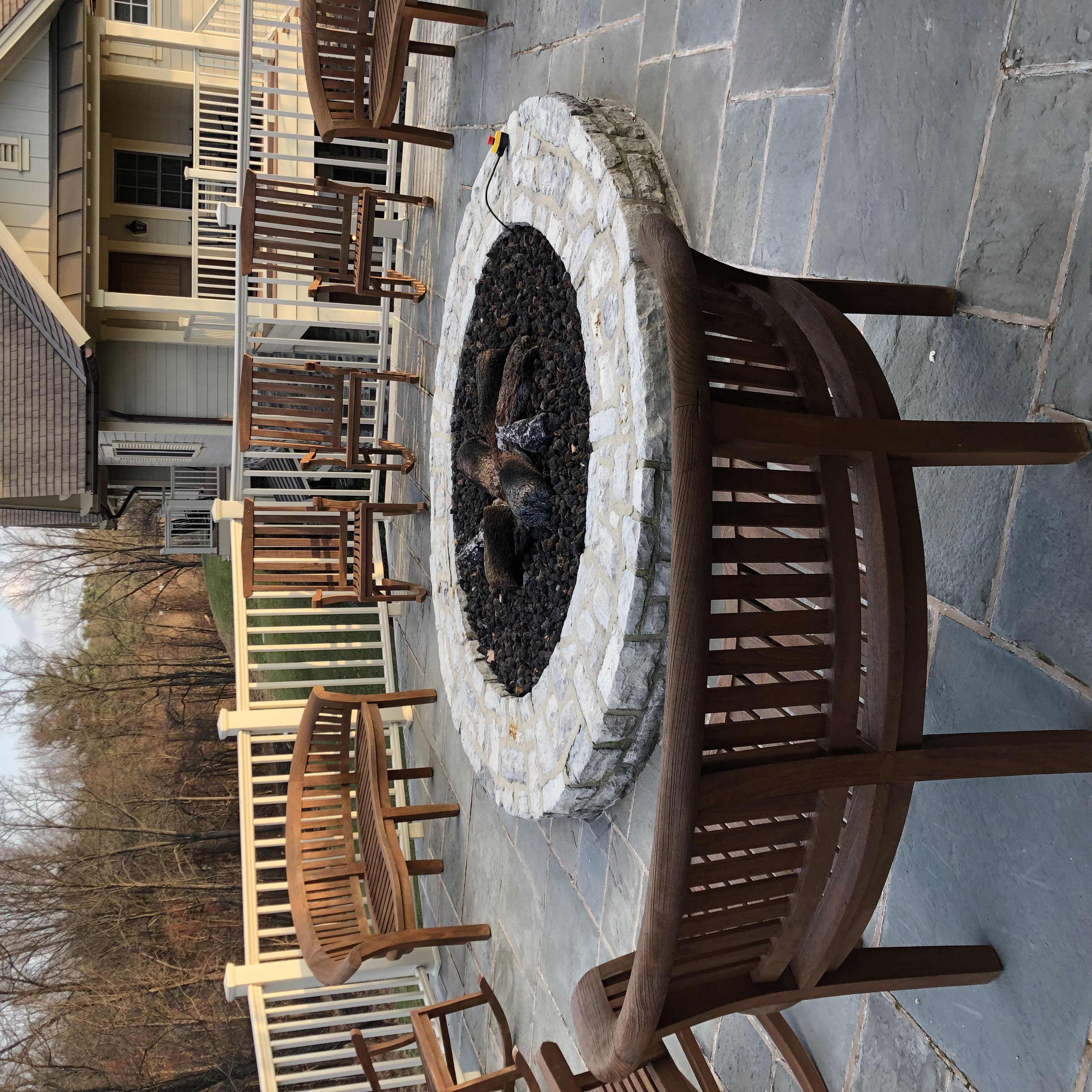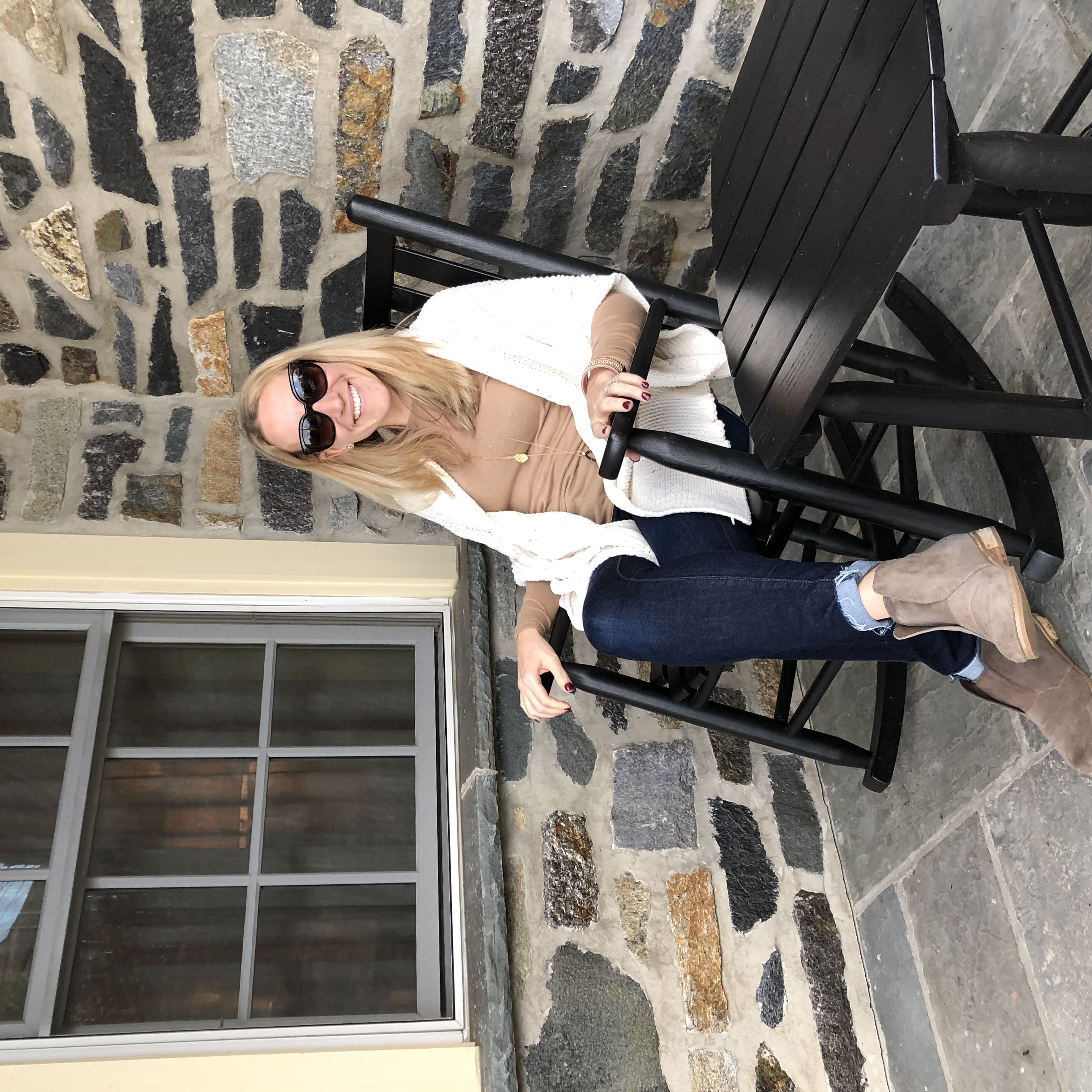 Here I am sitting in the rocking chairs outside our cottage. And there are rocking chairs all over the property. In the summer Eric and I enjoyed getting a drink while sitting outside on the rocking chairs. This time, since it was chilly, we obviously stayed indoors but we had time before dinner so we grabbed a drink at The Circular dining room in the middle of the hotel.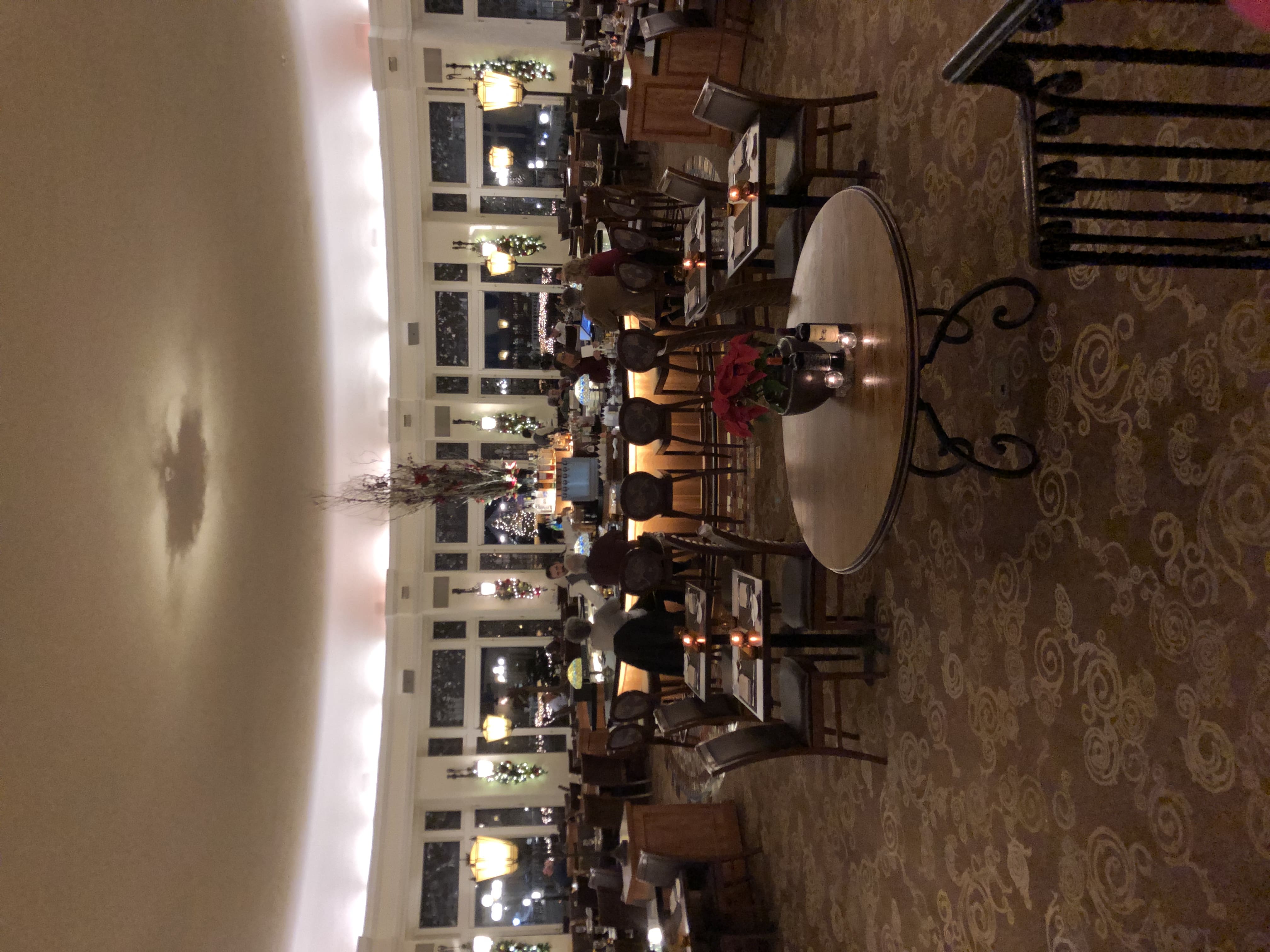 One of the tables in there is known as the table where Milton Hershey always ate when he was alive. The hotel was still decorated for Christmas when we were there and it was so pretty.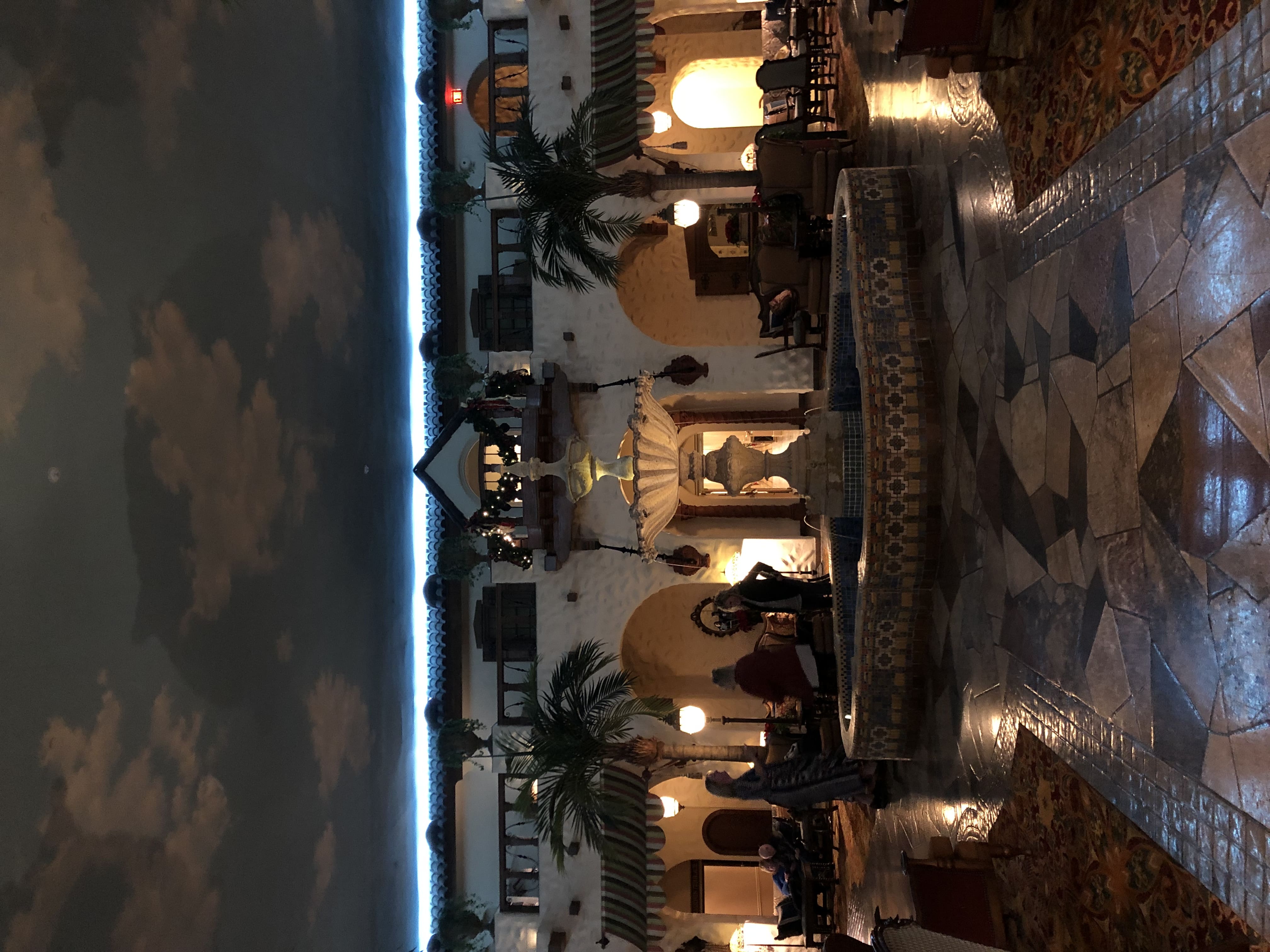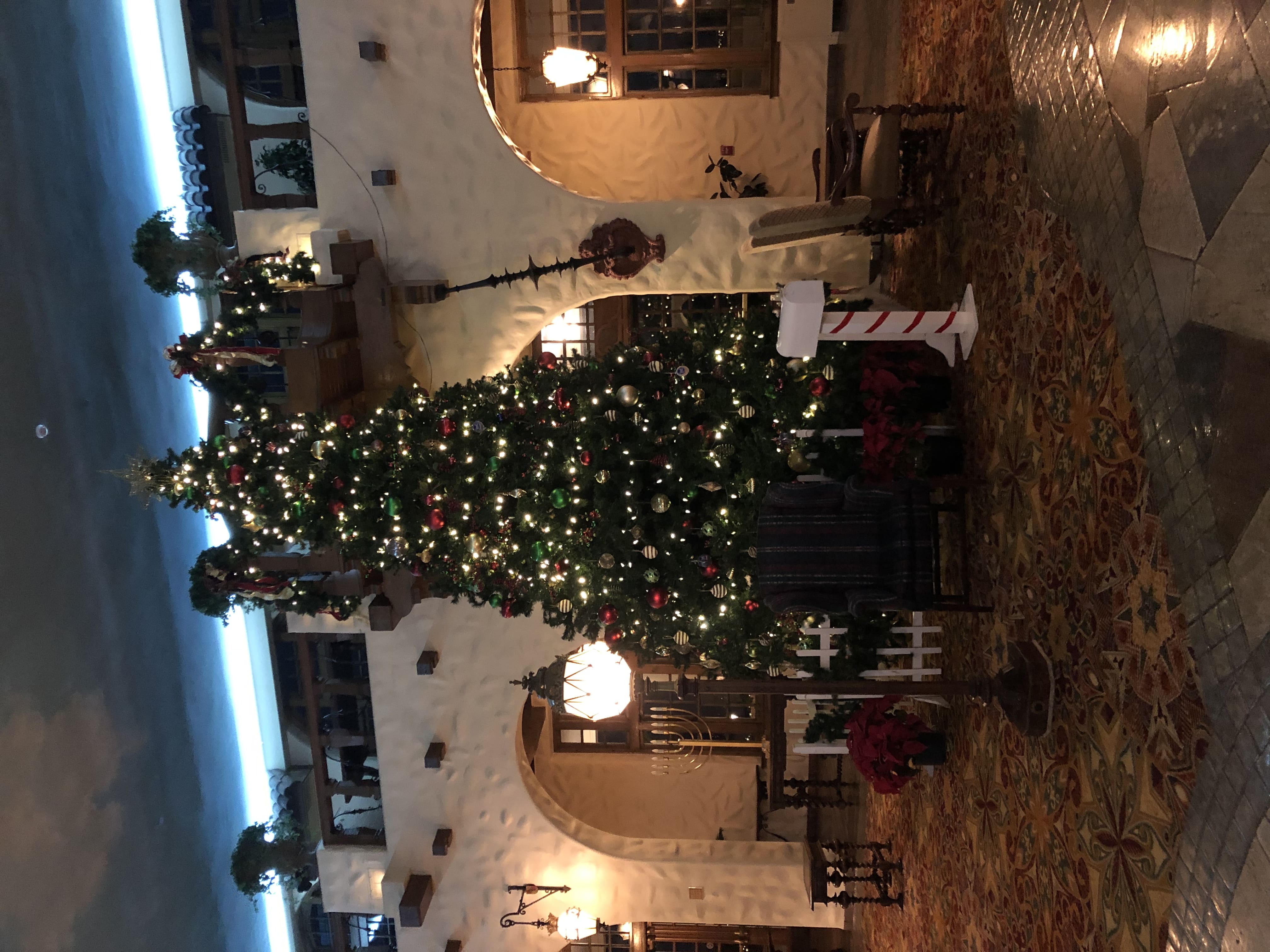 And look who we ran into on our way to dinner and drinks….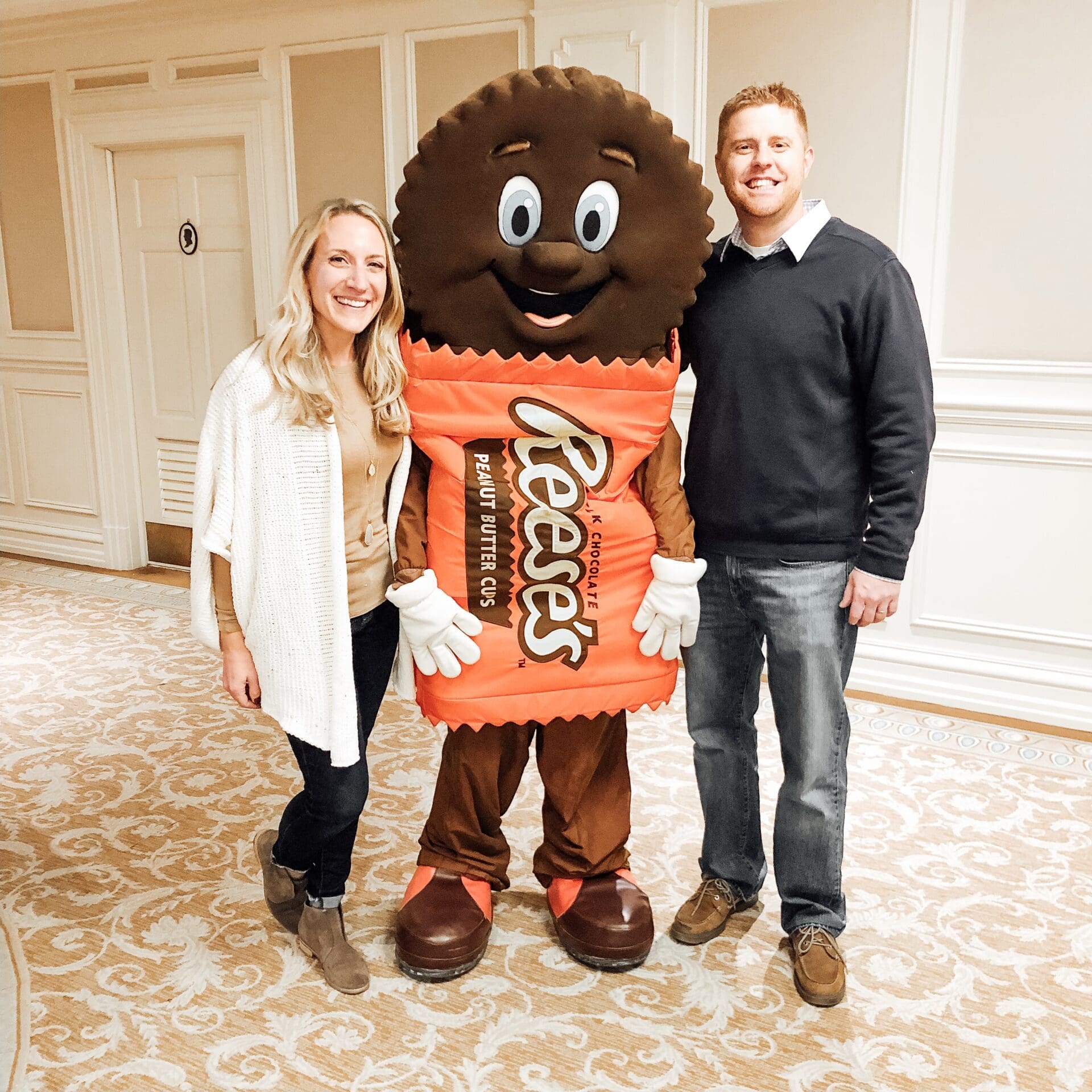 When you are in Hershey and you see a giant sized candy bar walking around, I don't care how old you are, you get your picture with them!
For drinks I chose the Hershey's dark chocolate martini (because if ever there's a time for a chocolate martini that is it) and Eric went with an Old Fashioned. The drinks were amazing!!! And we were easily impressed by the presentation….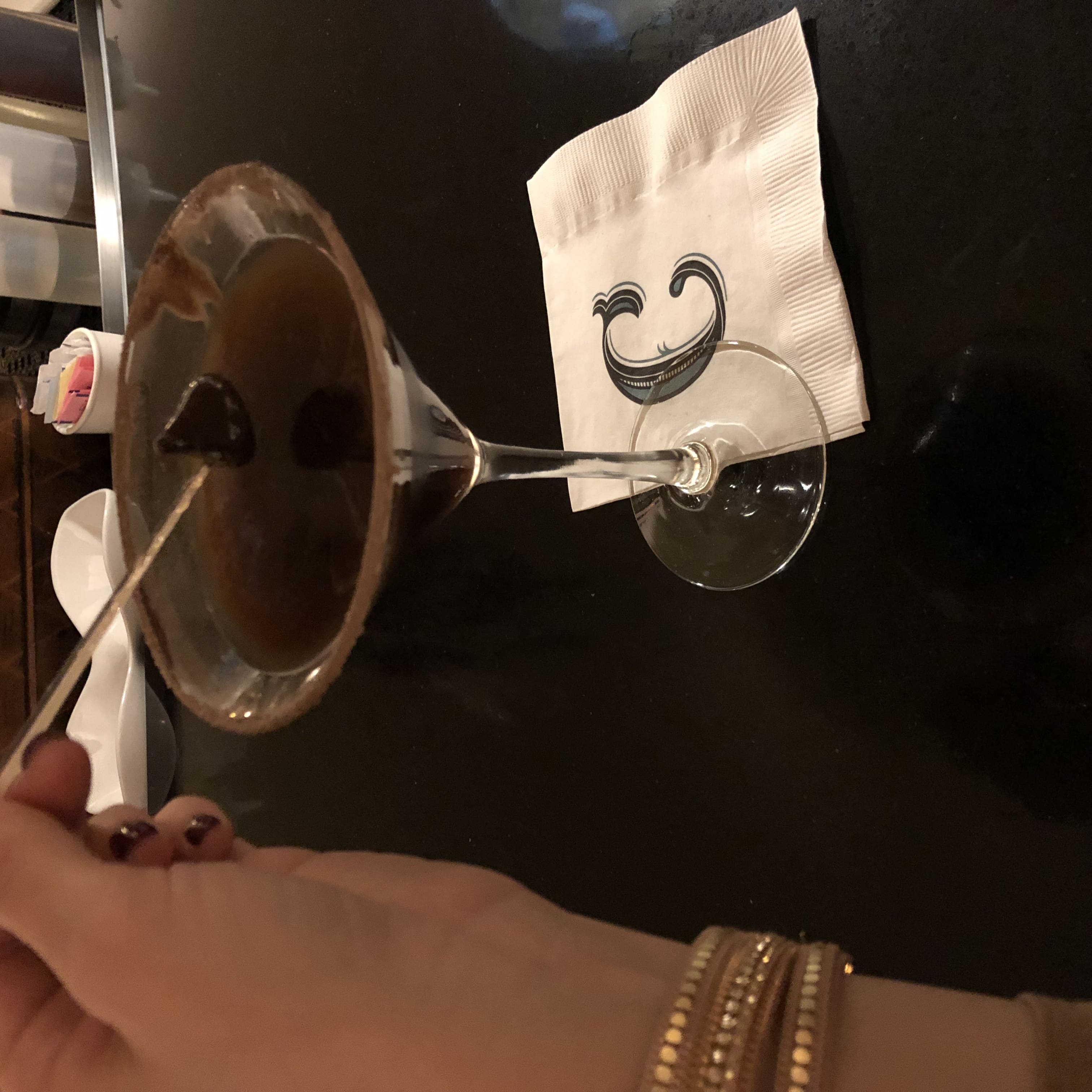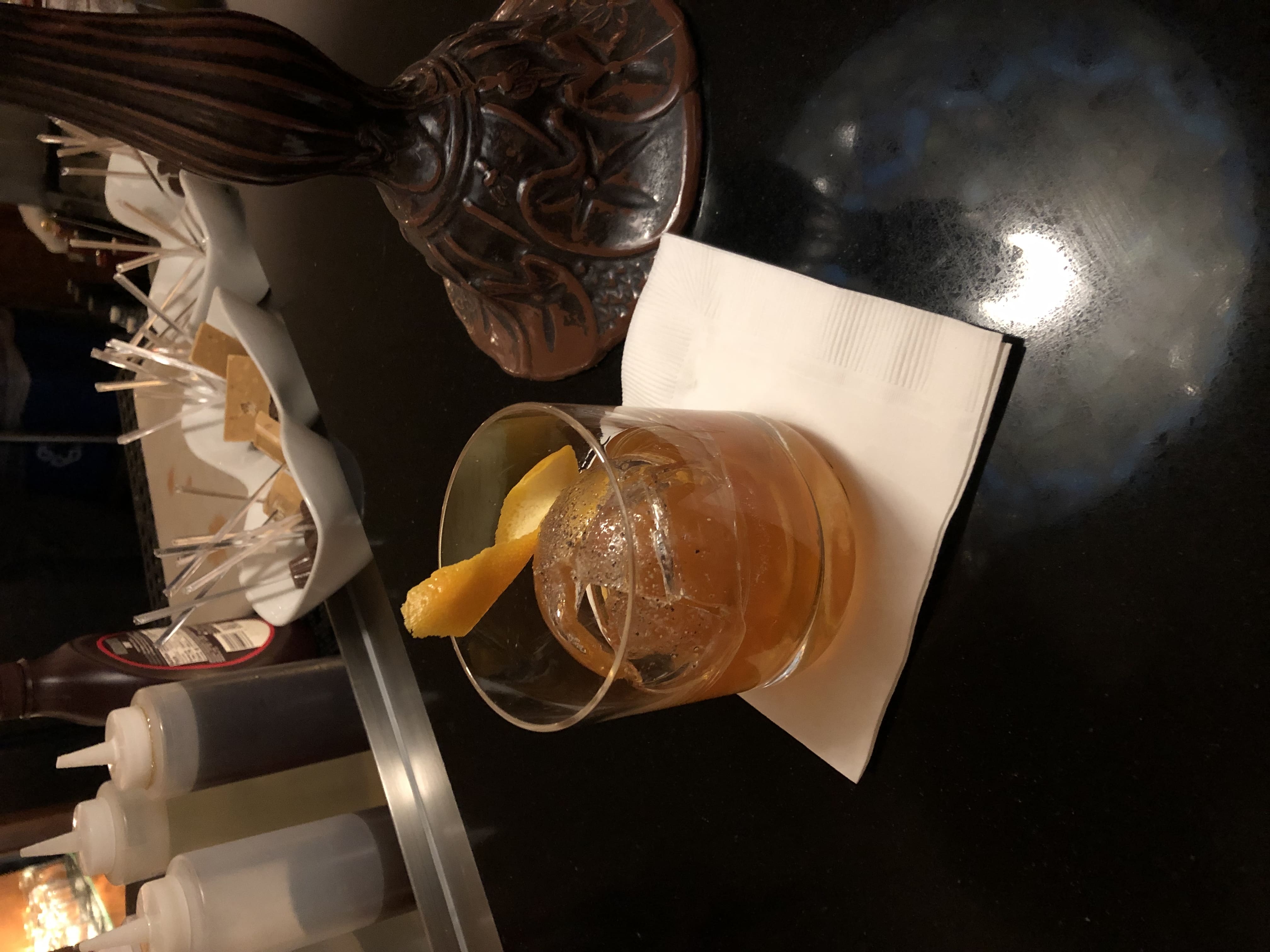 Eric's Old Fashioned was inside the ice ball in the glass. The bartenders then tap the ice with a little hammer and it breaks, spilling the drink into the glass. I know I'm easily amused but friends, it was cool!
After our drinks we were ready for dinner. We were originally going to do The Harvest but decided to walk across the hall to Trevi 5 instead.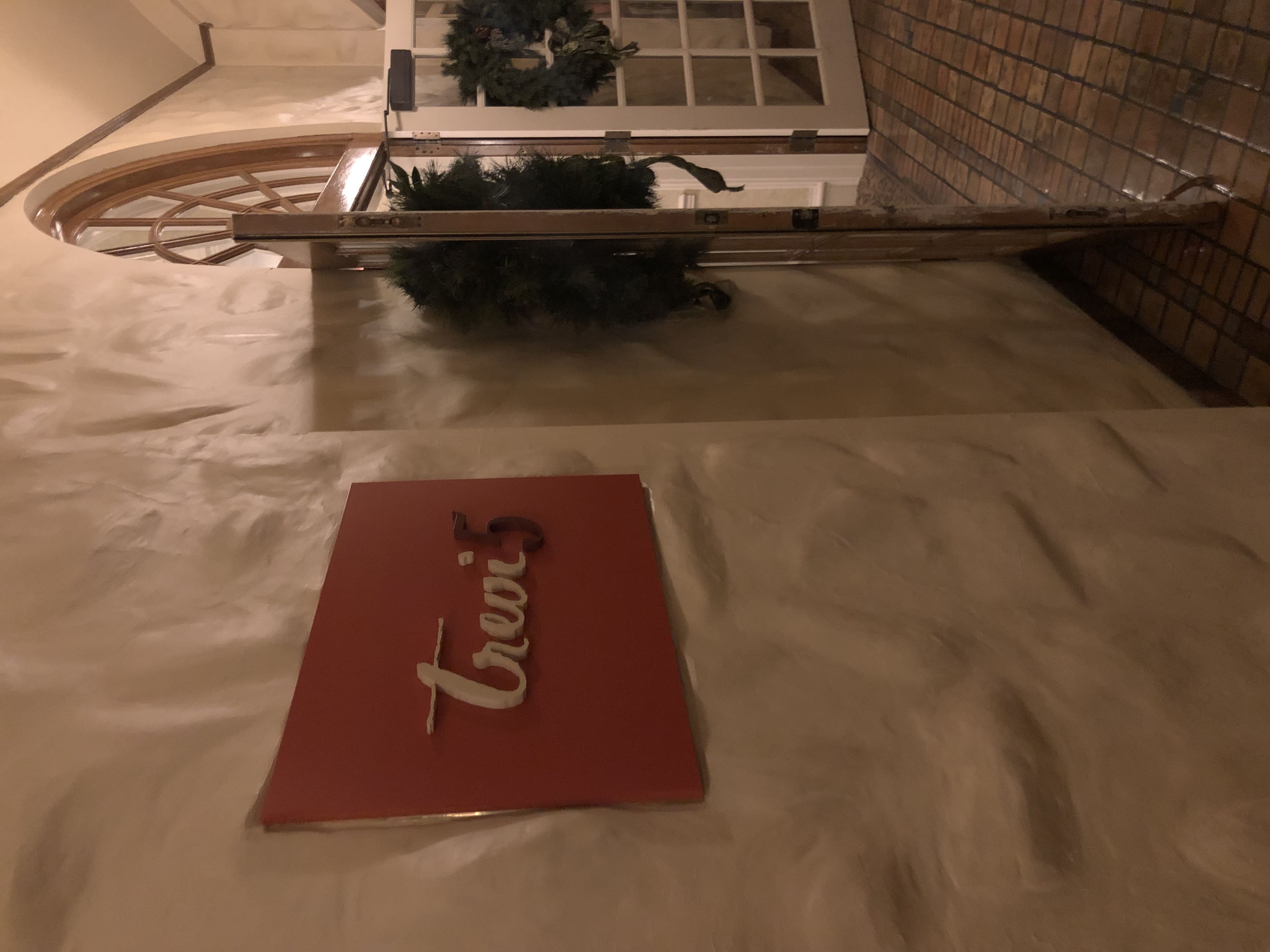 We each had a pasta dish and both devoured it. It was so good! Once finished there we headed over to The Harvest for after dinner drinks by the fire.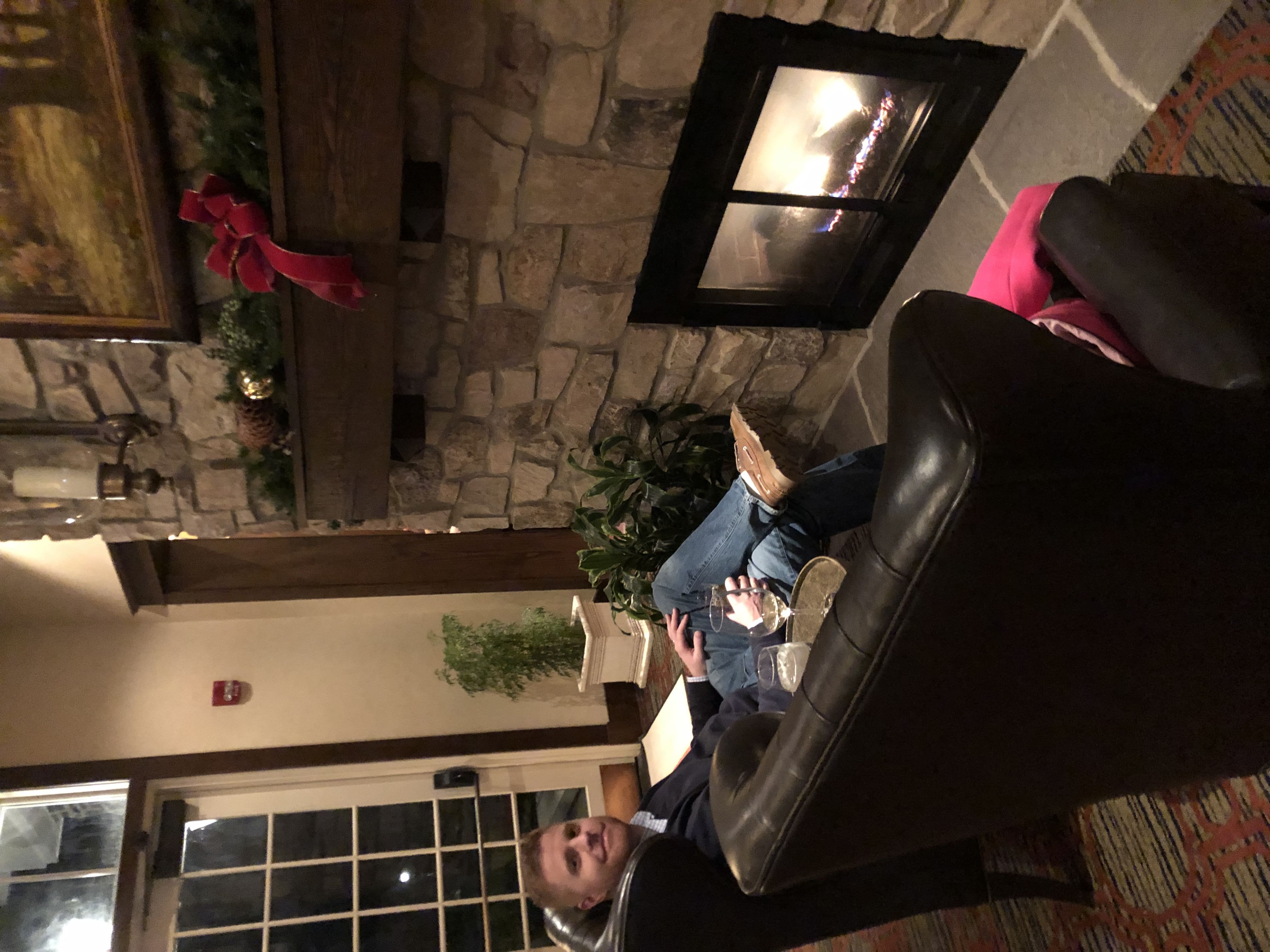 They also have some games there so we played a few rounds of shuffle board while we were at it. Spoiler: I won.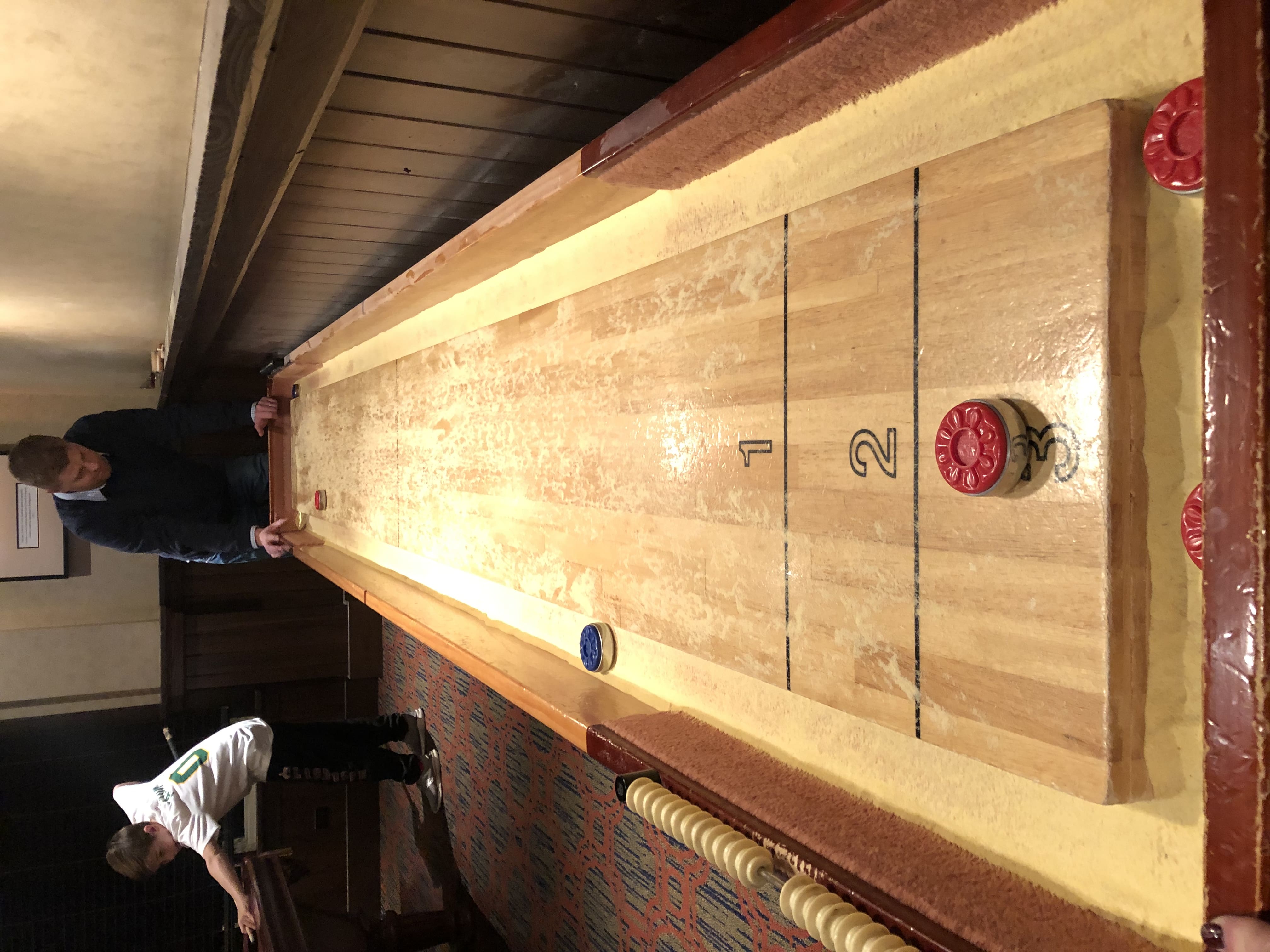 After that we headed back to our room to relax and watch some tv. Somehow we were still hungry! So we ordered grilled cheese and milk and cookies and watched Horrible Bosses 2. It was perfect!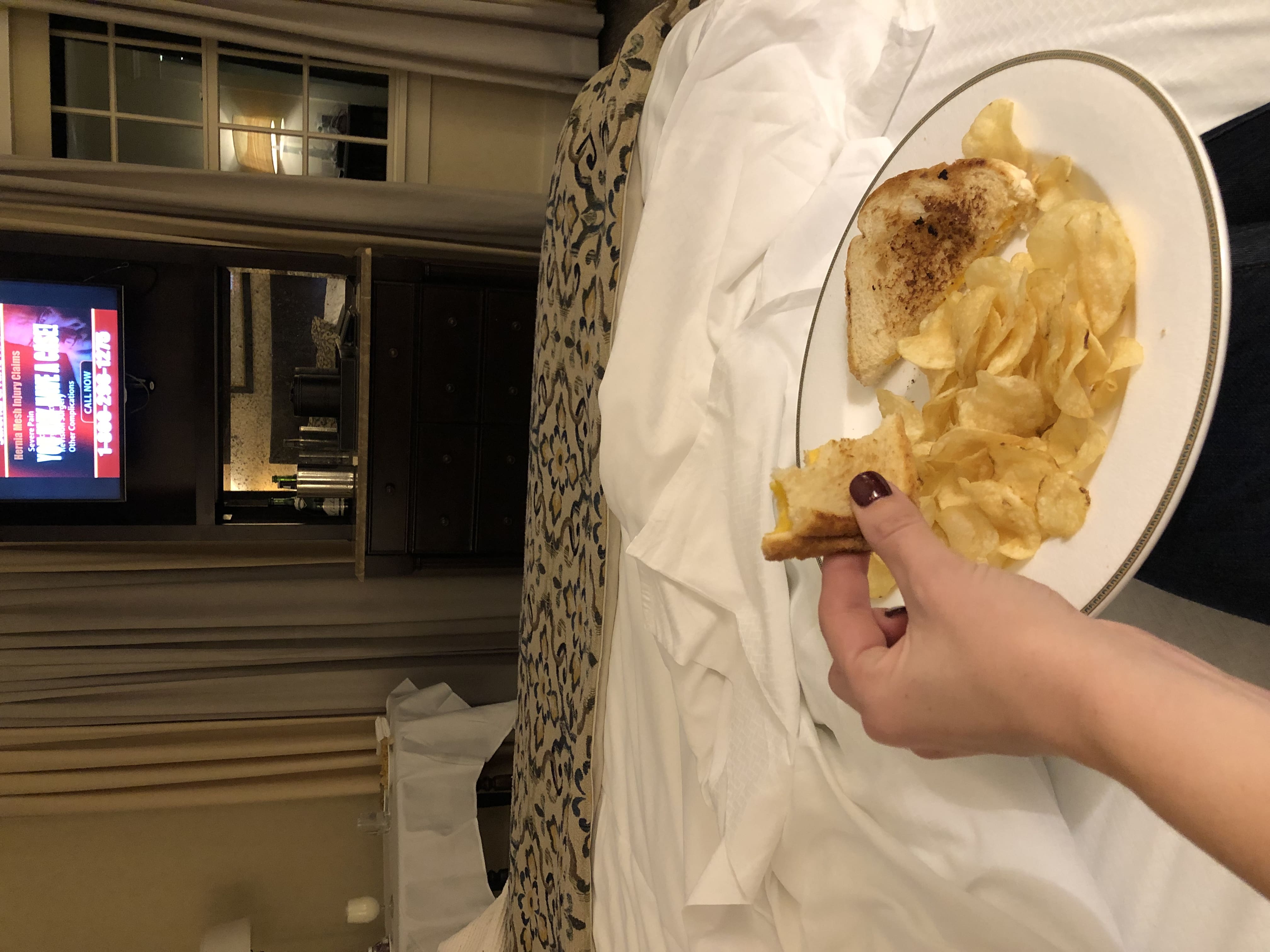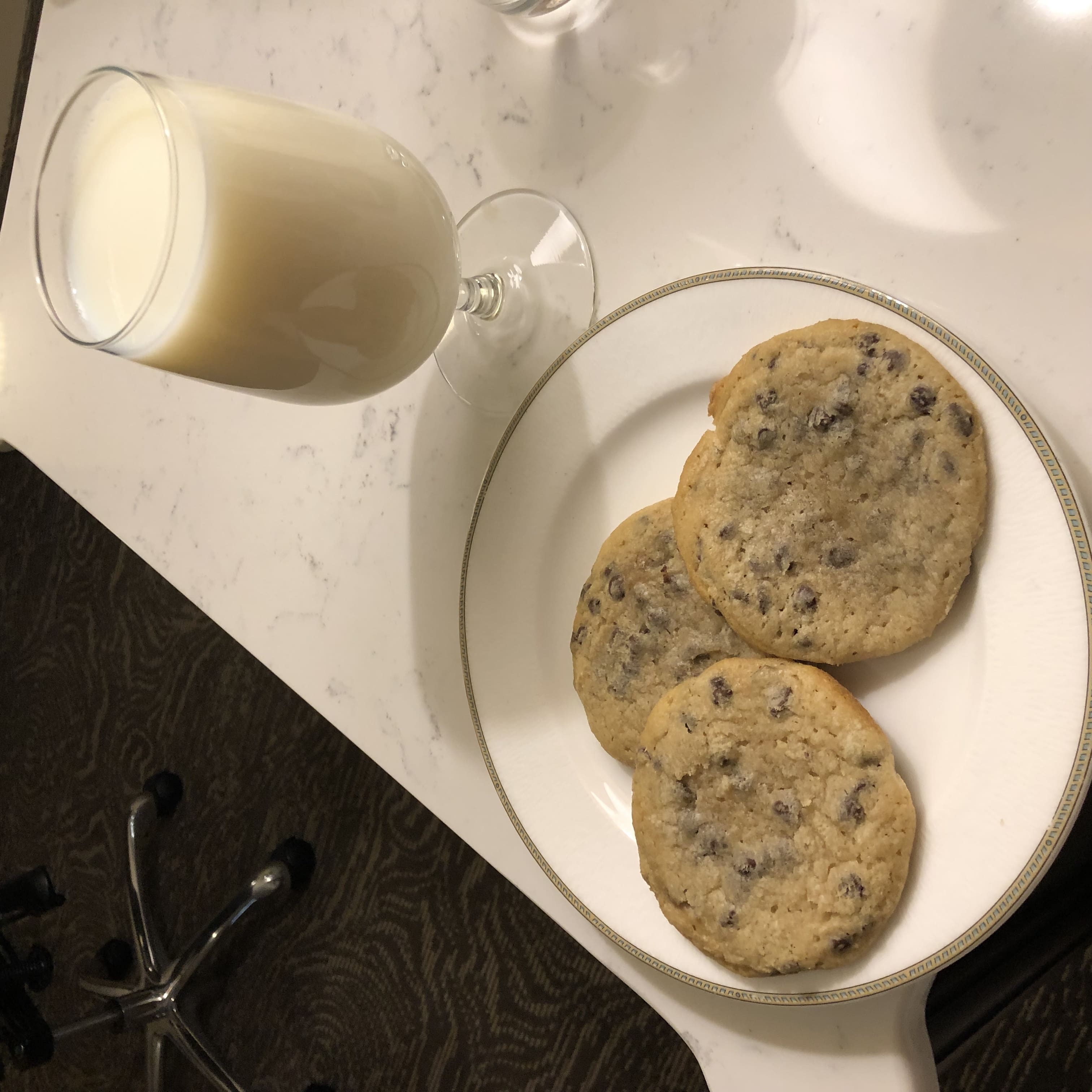 Then we went to bed and slept in until a whopping 8:30! Haha, these days that IS sleeping in. Before we left we headed to the shops in the hotel and got my parents some little gifts for watching Leyton and Sebastian. We got them a chocolate balsamic that I tasted and instantly fell in love with and I got my mom some cocoa body wash.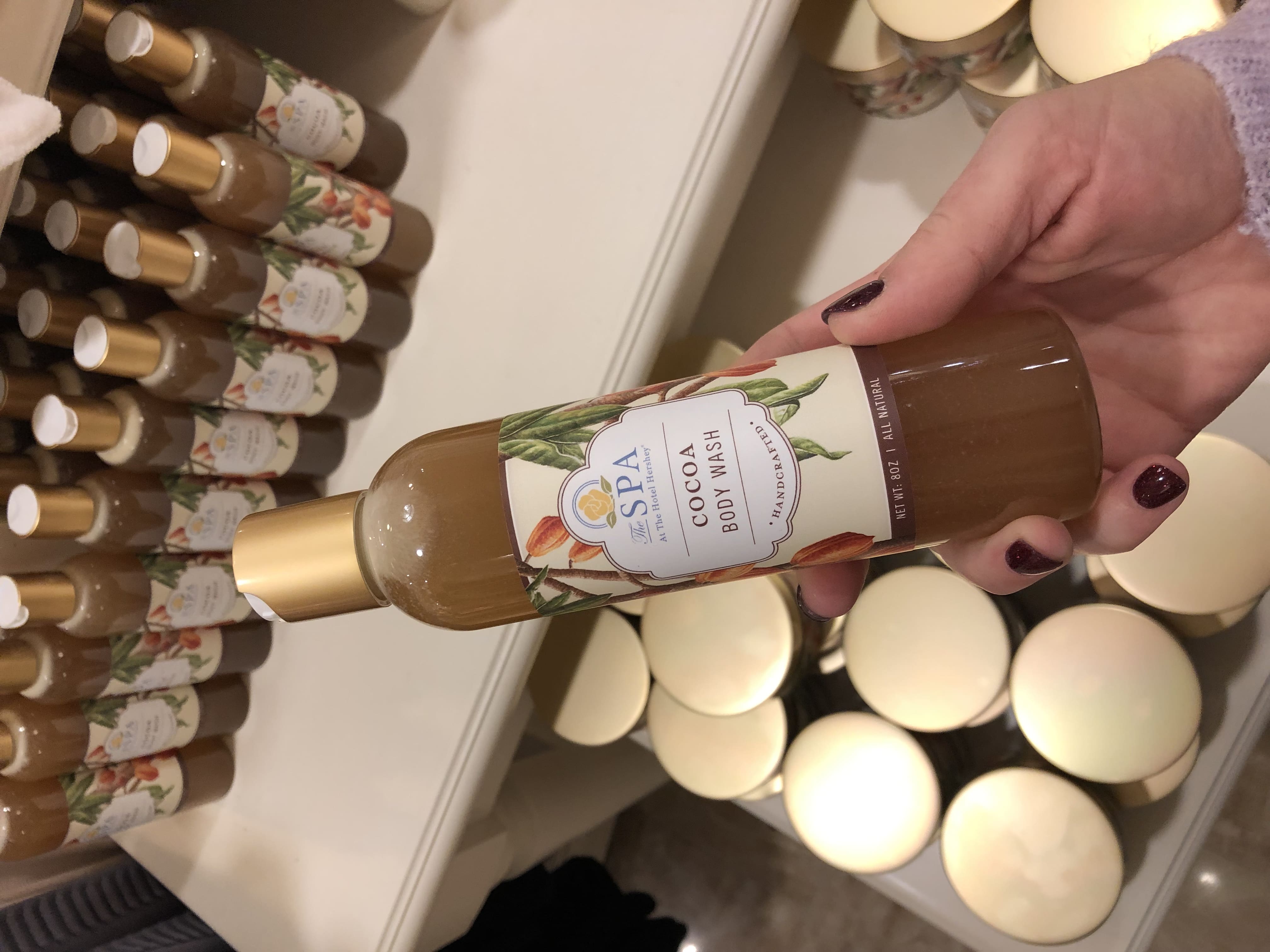 I checked the ingredients and everything was Jill Comes Clean approved and then when I smelled it!! It was a no brainer. The smell was simply divine!
Then we loaded back into the car and headed home to see our little ones. As we were leaving we passed this church and I thought it was so beautiful. The red doors totally make it (so naturally I had to get my picture in front of them).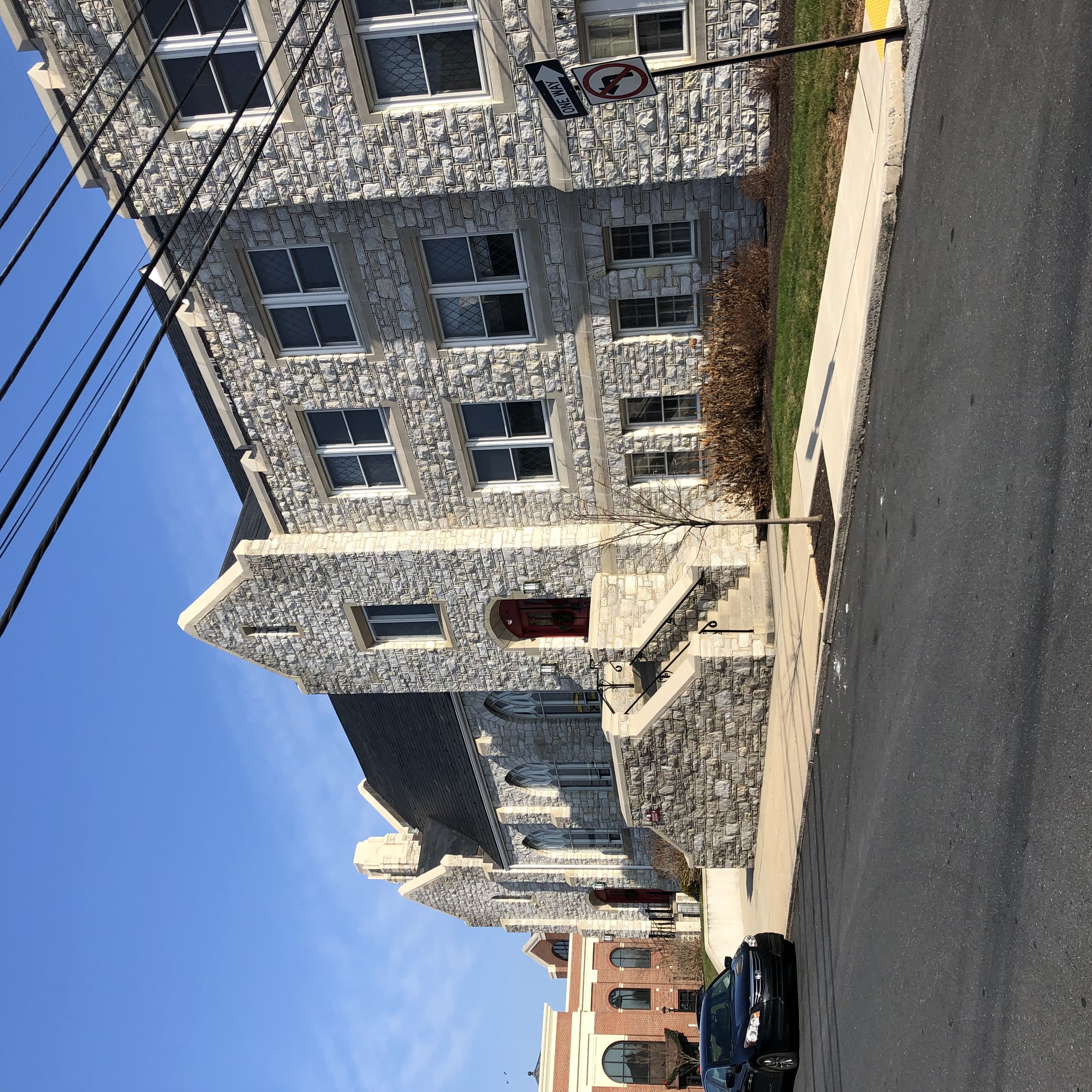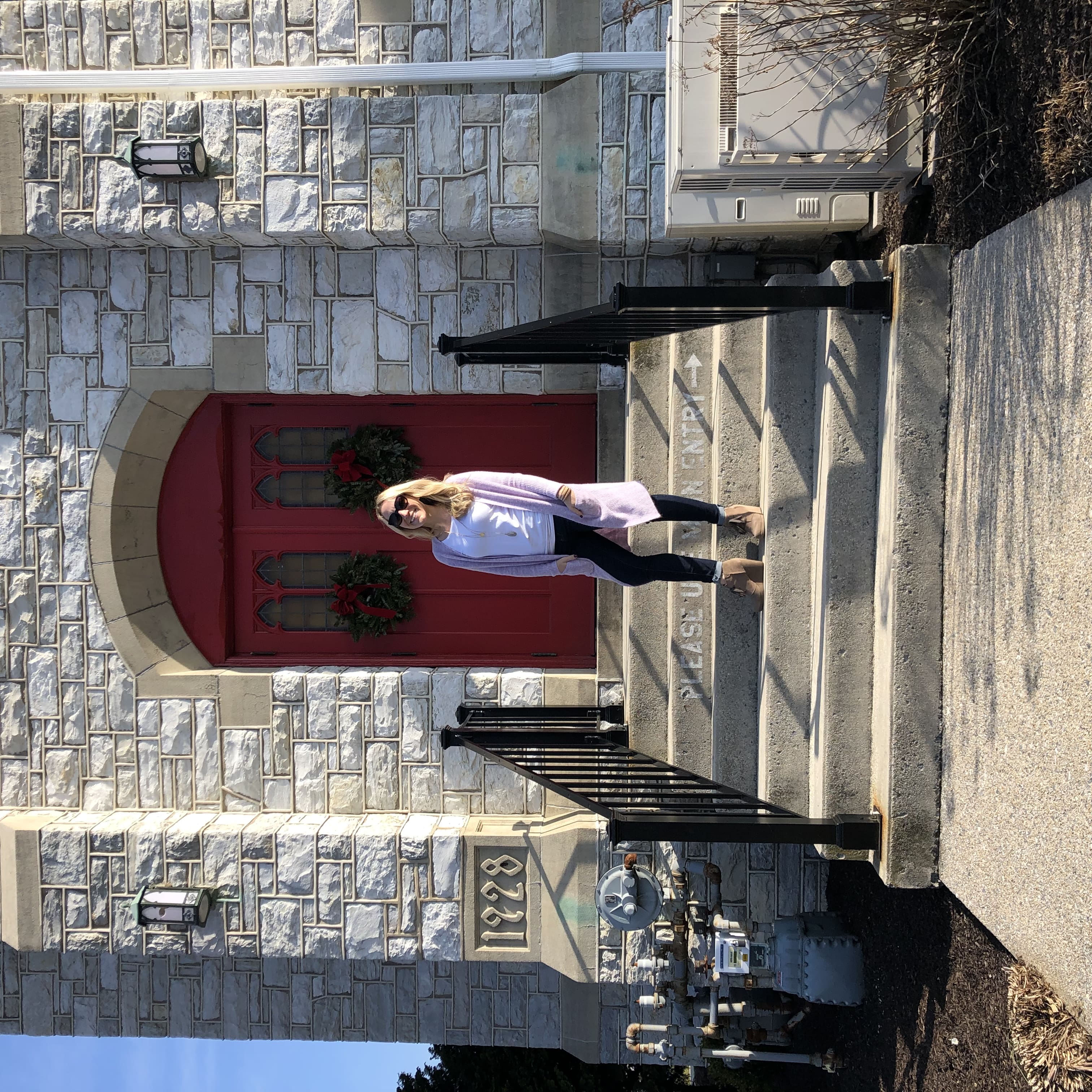 The one night away was just what we needed. Not too long, but enough just to give us some "us time" and unwind. In the past we did the Hershey spa on site at the hotel, but since we were limited on time this visit decided not to do it, but if you ever go I would definitely book yourself a chocolate massage! It smells just as you'd imagine….like you are getting a massage in the room where chocolate is being made and like you are lathering chocolate on your skin. It's heavenly. Guests of the hotel also get free admission to The Hershey Gardens that are there on site and I believe either Chocolate World or The Hershey Story tour (we didn't do it and couldn't remember which we were given).
So that's it friends. It was just a fun little night/day trip I wanted to share. Definitely worth doing if you are ever in the area. And just to solidify how stinking cute this town is, when we were leaving we saw them raising a huge Hershey kiss on the side of a building. Side note: on New Year's Eve they drop a giant Hershey kiss at the square. It truly is the sweetest place on Earth. Have a great weekend!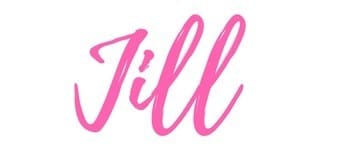 xo, Jill