Happy Friday friends!  As usual I told you I was going to be here Wednesday and then I wasn't.  I got behind and didn't get to my post Tuesday evening and then Wednesday I watched my friend's son and the day just got away from me, and now here we are.
I decided to do this post today because on Wednesday over on Instagram I posted an in shower tutorial (don't worry I was clothed) and that got me thinking that I should share on here my top tips that I feel contribute to me having good hair days.
As evidenced by my shirt, Monat's slogan is #nomorebadhairdays and I can attest to the fact that ever since getting into a solid routine with my Monat products I truly feel like I have, no more bad hair days.  And, I truly think these products combined with some of these extra tips, are the reasons for that. So let's get to it!  As always if you ever have any questions about Monat or any of the products shown email me or reach out on social media, or comment below.1. Treatments
I know with Monat we are always telling people to do weekly oil treatments with the Rejuveniqe Oil but it's for good reason.  Adding that to my routine each week has been a game changer! The oil is so nourishing to your scalp and hair and provides extra protection to your hair and added softness and shine.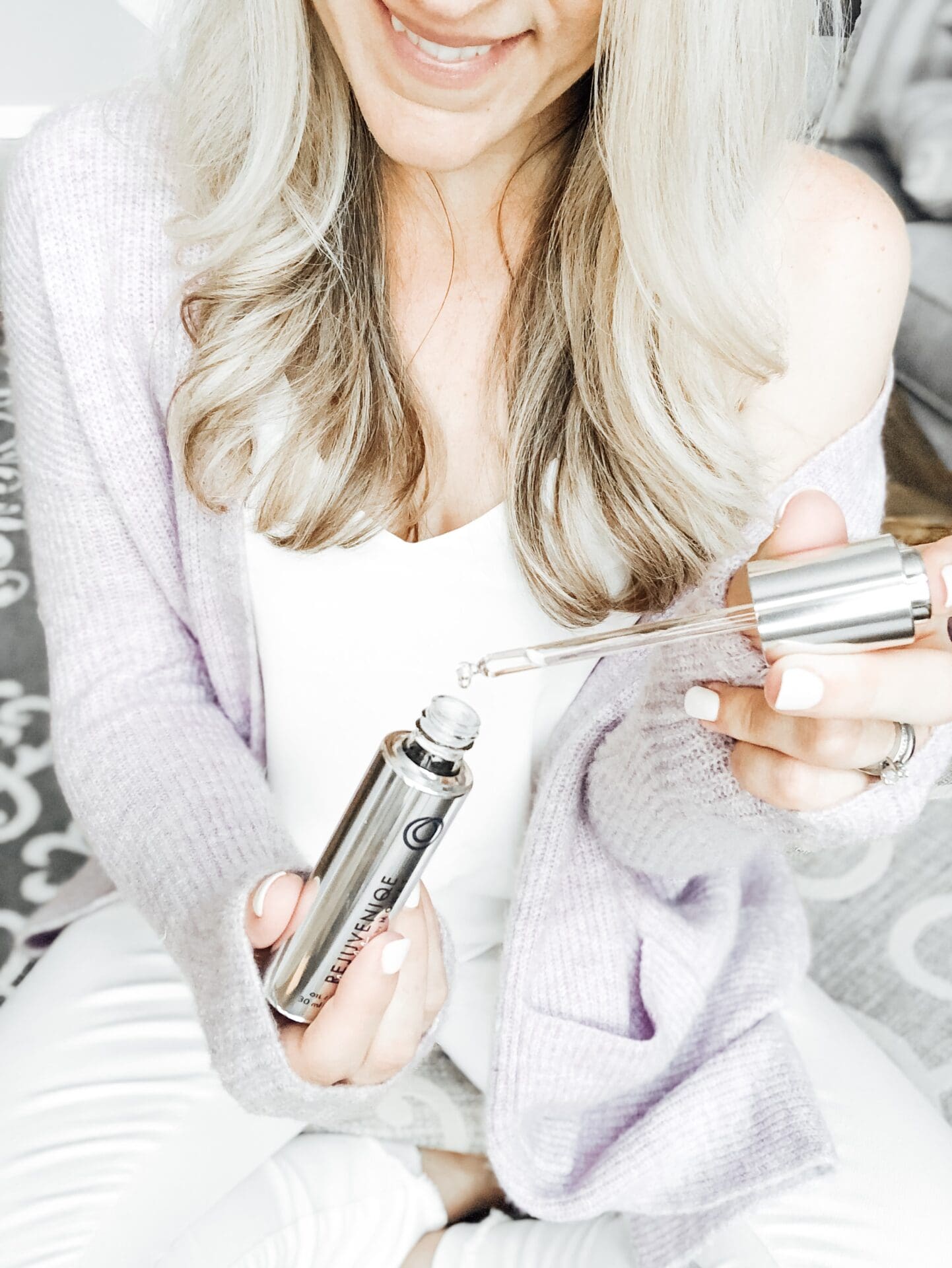 The way to do the oil treatment is to coat your hair with the oil to the point where it looks pretty greasy (about 1-3 droppers depending on hair thickness) and sleep on it (it doesn't transfer to your pillowcase or sheets) and then wash the next morning.  If you shower at night you can do the treatment an hour or so before so it has time to soak in.
Lately, I've upped my treatment game and along with the oil I also add a few pumps of the Rejuvabeads (split end mender) to my ends and a few pumps of Leave-In Conditioner throughout my hair too.  It's a hydration cocktail and I swear it's the reason I went SIX days without washing my hair last week and I wore it down and styled for 5 of those days.  It was crazy!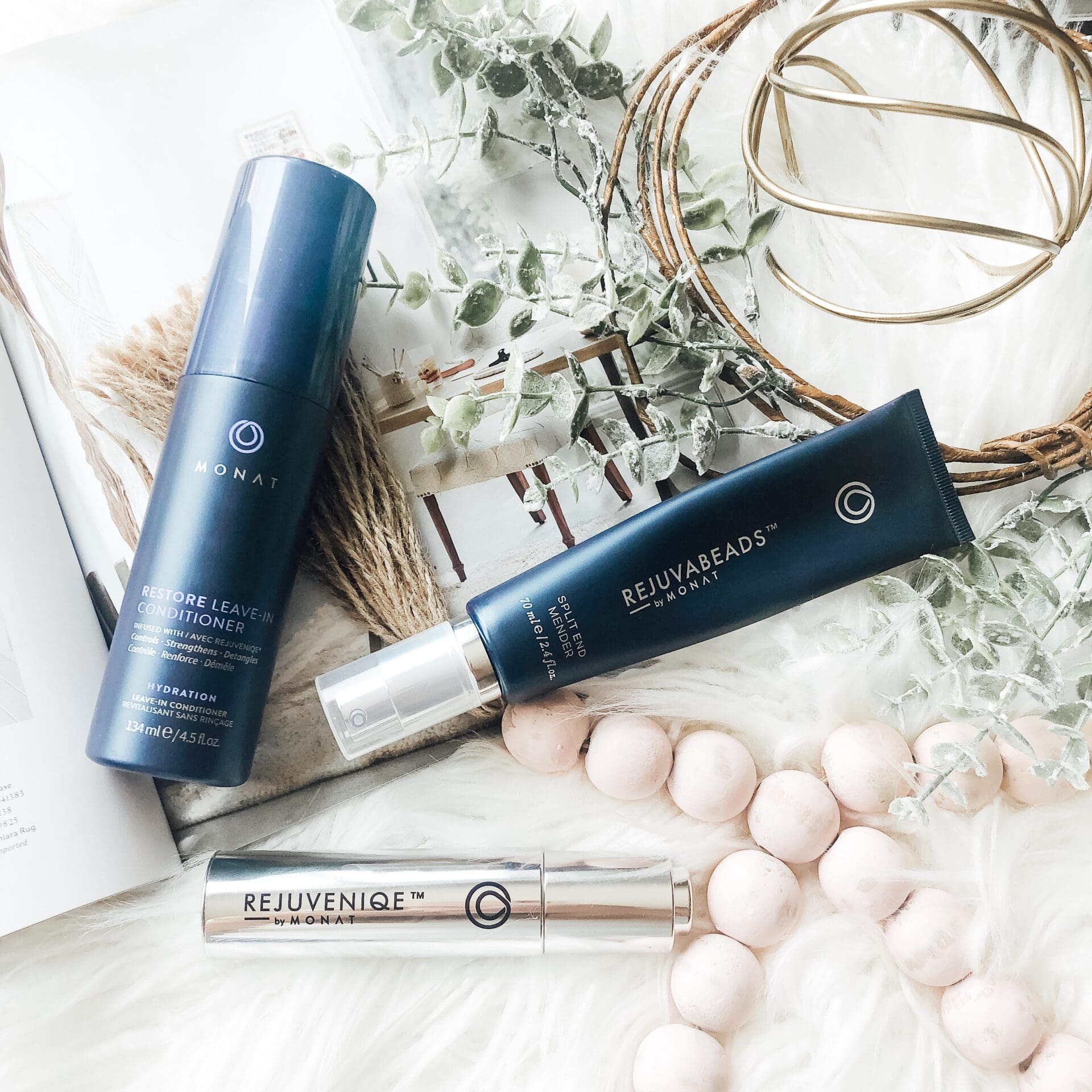 #2.  My In Shower Shampoo & Conditioner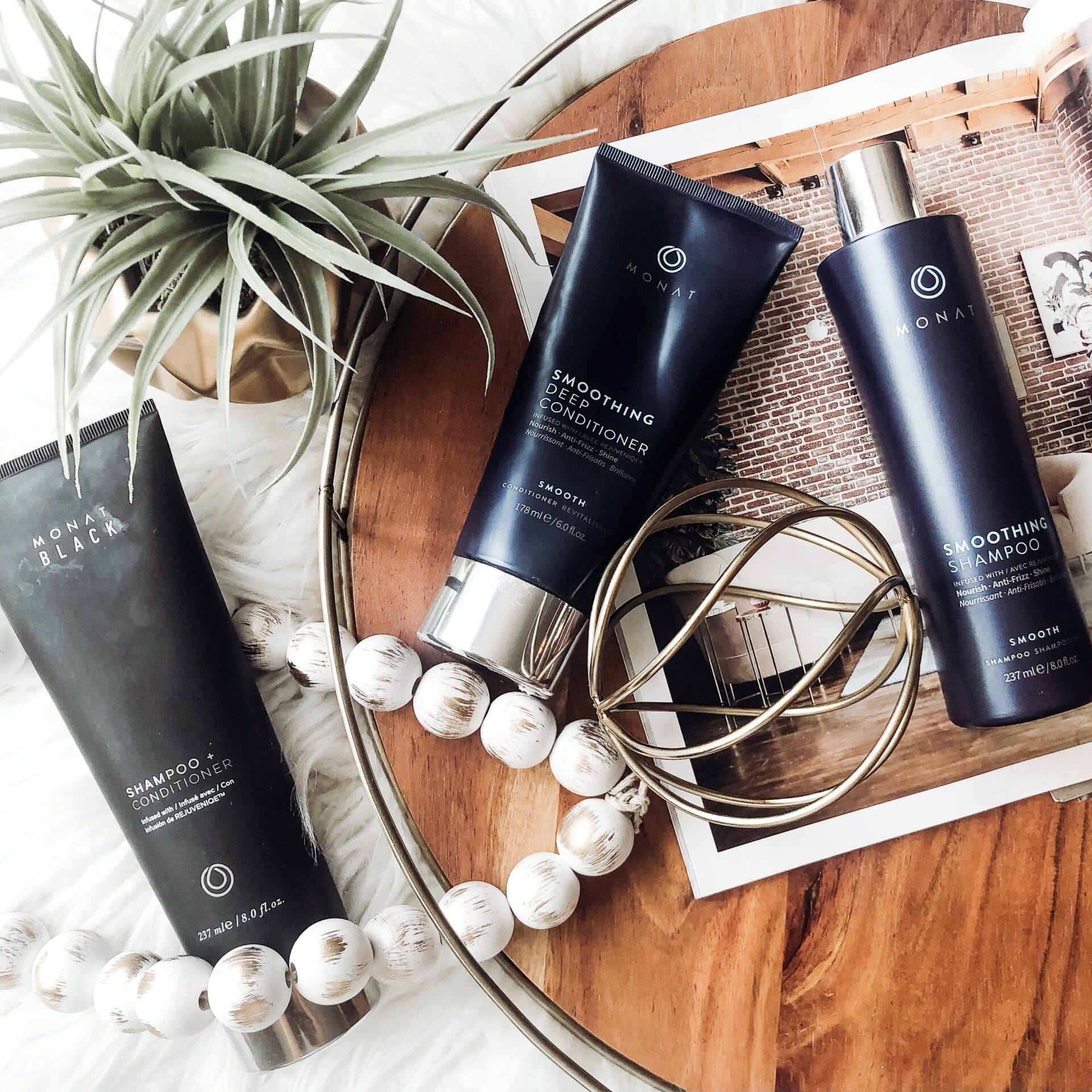 Now, everyone's in shower routine when using Monat will be different but the results will be awesome no matter what if you have the correct products for your hair needs.  The products above are my tried and true favorites.  I have been using Monat for nearly 2 years and this is primarily what I use.  That's not to say I don't dabble in others and also love them, as you can definitely jump around, but these are the ones my hair type responds to best.
It just comes down to finding the shampoo and conditioner that tackle your needs.  For example, as a blonde I can tend to get brassy in my color and my roots get a little greasy so the Black shampoo is clarifying and helps with that.  My other issue is typically frizz so the smoothing line tames me down and gives me a sleek, smooth look.
But really the point to make here in terms of how these products help me have no more bad hair days, is patience, time, and consistency.  No matter what Monat products you use you will get amazing results if you trust the process and know it is not an overnight, quick fix.  We spend years damaging our hair, so naturally it takes time to repair that.  And sometimes it even takes switching up your products, but again if you trust the process, have patience and give it time, it will pay off!
#3.  The Styling Tools and Products I Use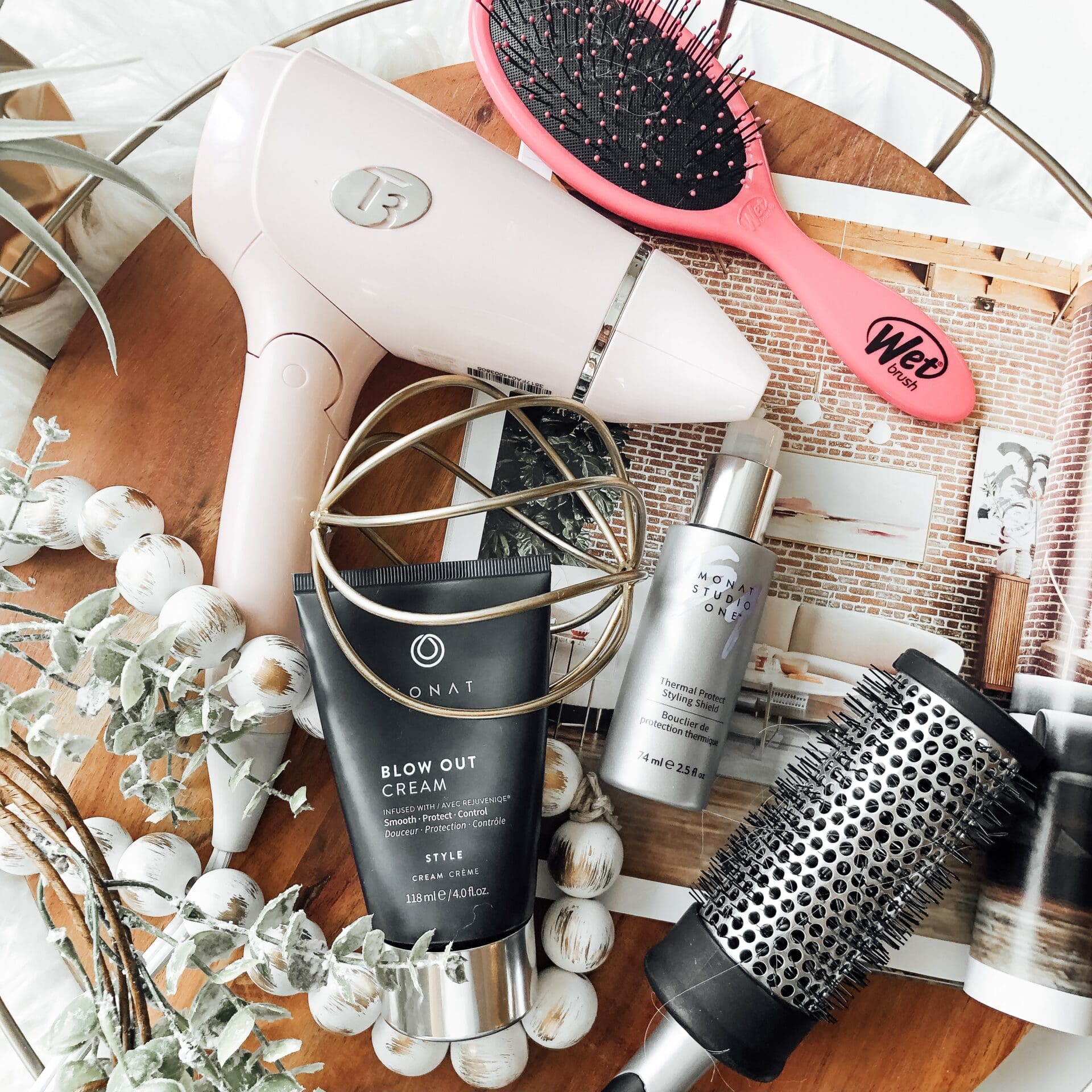 Over the years I have found that it definitely pays to invest in good styling tools.  I've tried every dryer, flat iron, and curling iron out there and I have to say the T3 styling tools are hands down my favorite.  Their hair dryer is my absolute favorite and I won't travel without it.  Something about it just gives my hair some added sleekness and shine.  They use a special T3 SoftAire technology and I swear it makes a difference.  I use the Featherweight Compact but I'm sure they are all great.  They are pricey but well worth it in my opinion.
Now, for me I also like to blow out my hair with the dryer and a round brush.  My hair is thick so I divide it into layers and blow dry it out with the round brush and then tame any unruly pieces (like ones around my face) with a flat iron.  This is my favorite round brush to use.  I currently am just using a Revlon flat iron because I rarely use one anymore, but I'm going to get a T3 one because again, I trust their tools so much.  I'm eyeing up this one.  And I use the T3 Single pass Curl 1 1/4 curling iron.
I also can't recommend a Wet Brush enough for brushing your hair when wet or even dry.  It's very gentle on wet hair which I think helps protect my hair since Monat gets it so baby soft and healthy.
#4. Heat Protectants
The ones I use are pictured above but I love Monat's Blow Out Cream and Thermal Heat Protectant.  The Blow out cream is for low heat, like a hair dryer and helps smooth out your hair, and the Thermal is for high heat up to 450 degrees like flat irons and curling irons.  If you use heat on your hair you absolutely need a heat protectant to keep your hair from getting damaged.
#5. A Silk Pillowcase
I know you've heard me talk about the benefits of silk pillowcases before but they are seriously so beneficial to your hair.  During the night we move around so much and on regular pillowcases our hair gets tangled and easily breaks.  With a silk one hair can glide around and not get as damaged.  Everyone loves the Slip silk pillowcase which I haven't tried yet.  So far I like this cheaper version.  The thing to note about silk pillowcases is that they must be hand washed to hold up.
#6.  A Microfiber Hair Towel
Drying your hair with a regular towel is very damaging to hair, instead use a microfiber hair towel.  They are inexpensive and definitely help.  Don't want to buy a separate towel for your hair?  No problem.  You can also use a t-shirt!  Sounds crazy, but it's gentle and works.
#7. Coil Hair Ties or Scrunchies
Ditch those elastic hair ties!  They break hair and are very damaging.  Instead use the coiled kind or a good ol' fashioned scrunchie!  Tip:  If your coil hair tie gets stretched out, just shrink them back down with a hair dryer!
#8.  Monat Hair Masque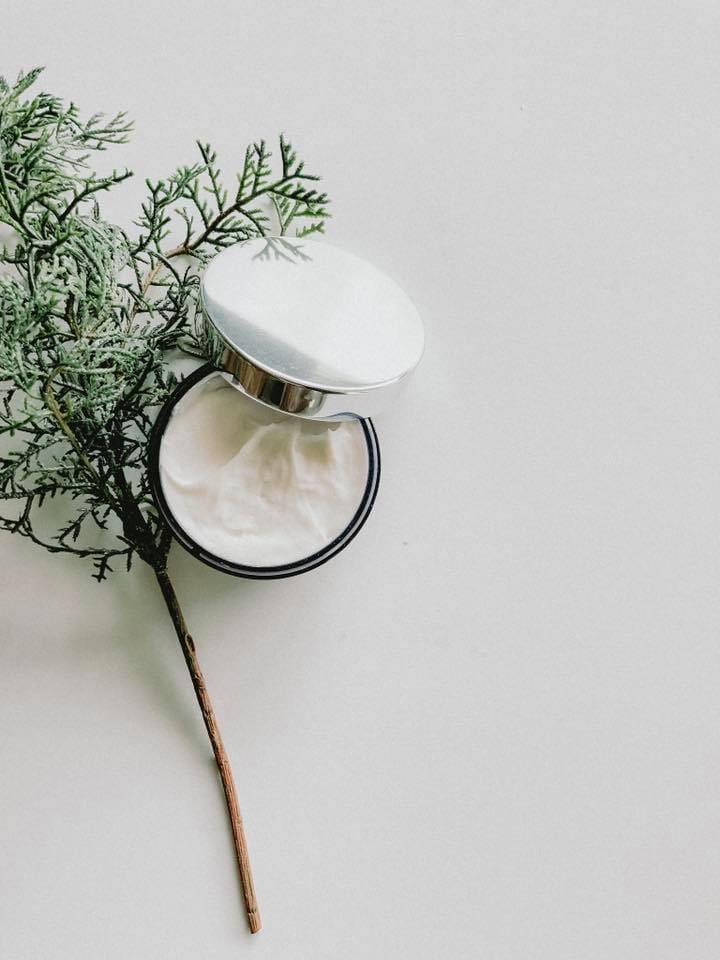 I just recently started incorporating a hair masque into my routine but I definitely see a difference. Now, again you have to make sure you have the right masque for your hair needs but once you get the right one, oh man is it great.  The Super Moisture Masque is hands down my favorite and will benefit most people.  But if you're hair doesn't need moisture there are other ones to help.  Again, reach out if you are unsure.
**I also like to point out that I didn't start off with Monat using every single product.  I started with two shampoos and a conditioner and a styling product and then added things in as I've gone along.  You can go all in with a product pack at a steep discount and get everything at once, or you can start small and build up.  Whatever works for you.
#9. Dry Shampoo
And finally, my last hair secret that allows me to go so many days in between washes is dry shampoo.  And I don't mean to sound like a broken record but Monat's dry shampoo is all I'll use.  I've tried every other dry shampoo out there and they don't hold a candle to Monat's.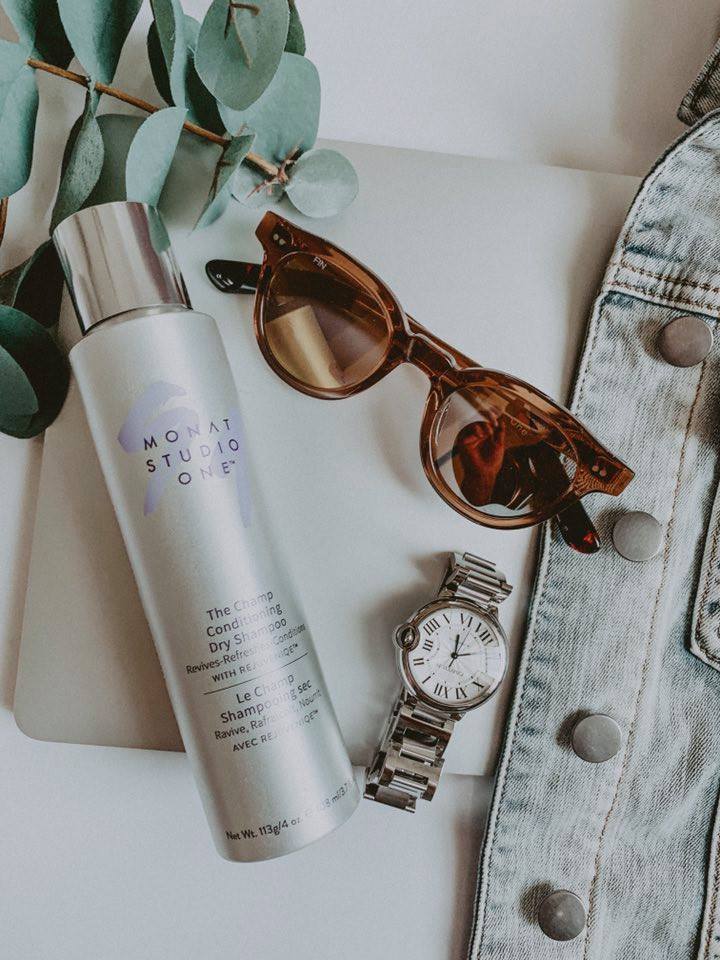 The Champ Conditioning Dry Shampoo is just that…it conditions your hair and helps add volume.  There's zero white, chalky residue and the smell is divine!  I use the dry shampoo 2 ways to get extra days out of my hair.  First, I sometimes will spray some at the root right after showering and styling.  Weird I know but it does help.  Second, I use it how you typically use dry shampoo, which is on those in between days.  If I think of it I use it before bed so it has time to absorb into my hair.  But if I forget, no biggie, I spray it in in the morning, massage it around with my fingers and brush it through and usually blow dry my roots a little for some added lift.   It's seriously a game changer!
And there you have it friends.  Those are my best kept secrets for getting my hair to behave exactly how I like it every time I style.  But truthfully, as much as the styling products and other hair accessories are helpful, the health of my hair is 100% the result of my Monat products.  In my 35 years of life my hair has never been better and all I did was change my shampoo.
I saw a this the other day and thought, that's so true!!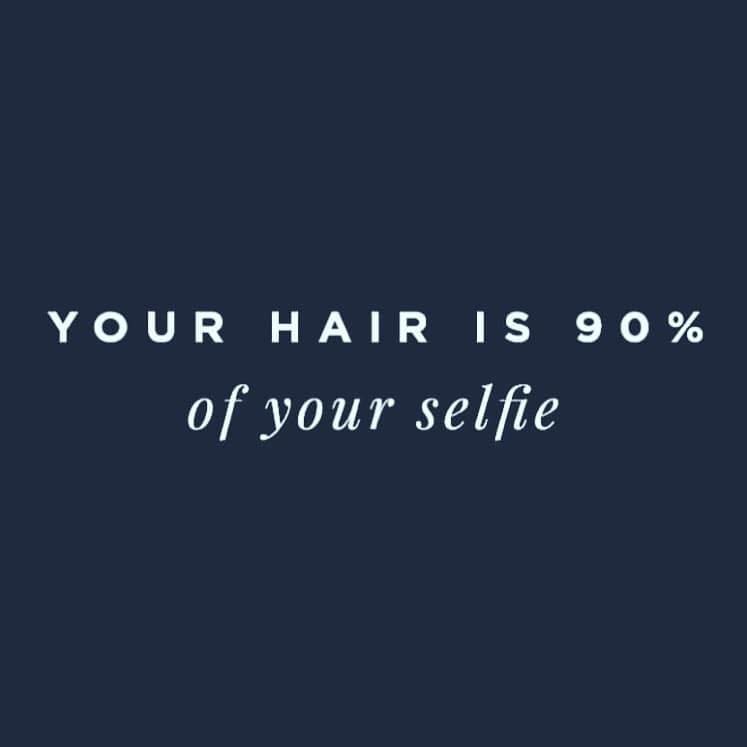 Hair is the crown you never take of.  It's worth investing in!  And Monat's products are plant based, safe, made in the USA and backed by tons of science and research.  They are the real deal you guys!  Reach out with any hair questions or for more information on Monat.  You can reach me on social media (@_jillkoch_ on Instagram, or Jill Weaver Koch on Facebook) or email me at jillcomesclean@gmail.com.
You can also take a free hair quiz here if you're even curious what product it would recommend for your hair.  Thanks so much for stopping by.  See you back here Monday!  Have a great weekend!
Jill
xo, Jill