Happy Monday friends!  I hope everyone had a great weekend and if you are a mom or celebrated a mom, I hope you had a great Mother's Day as well.  We spent the day enjoying a good brunch downtown then we went to Eric's parents house and hung out with them for a little and then just relaxed the rest of the day at home.  It was perfect.   One of today's must haves comes from the Mother's Day gifts Eric got me, but more on that in a little.First let me kick off today's post with an absolute must have for anyone with gross floors in their home.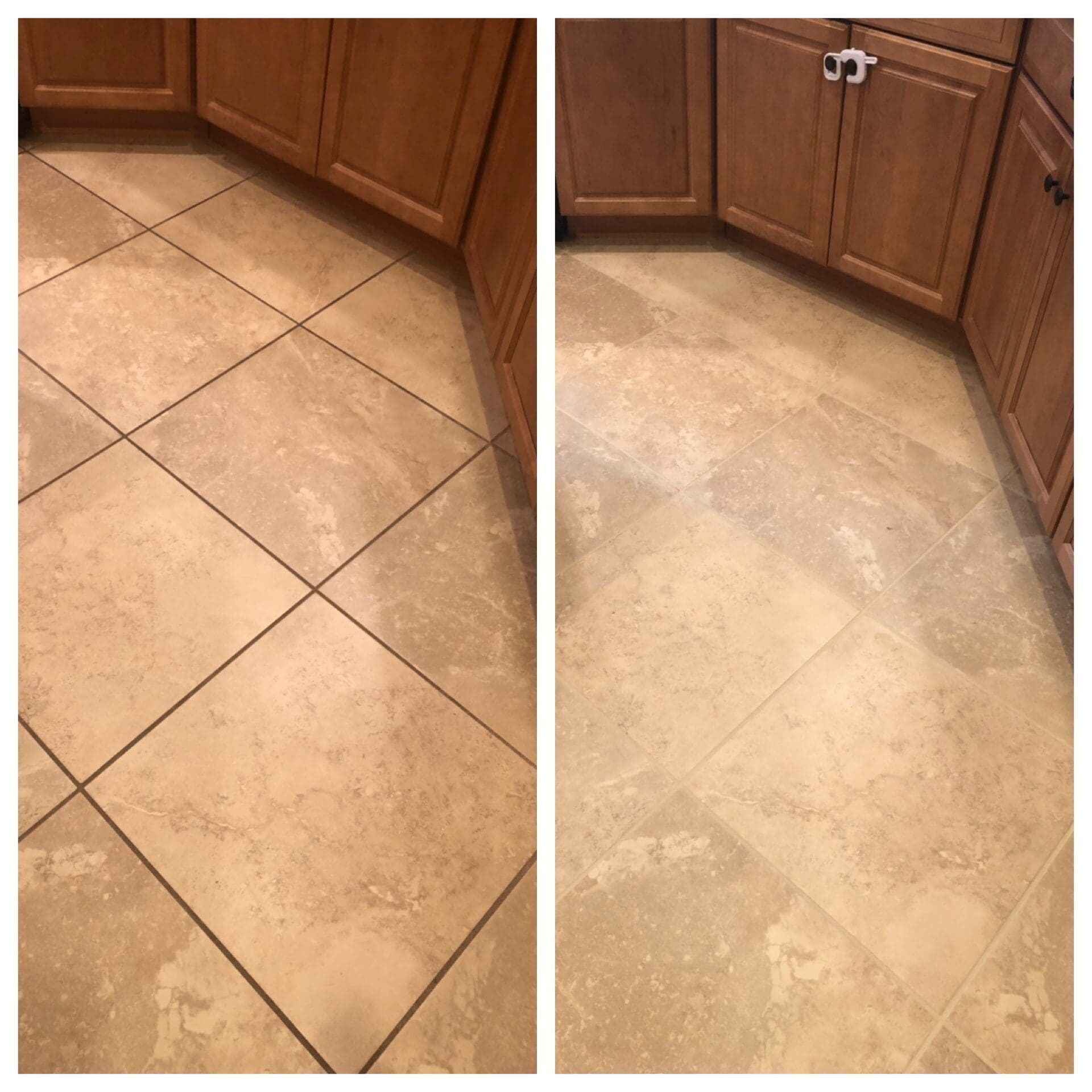 On Friday we had The Grout Doctor come do our floors and you guys look at these before and after results!  I'm still in awe every day I walk on them.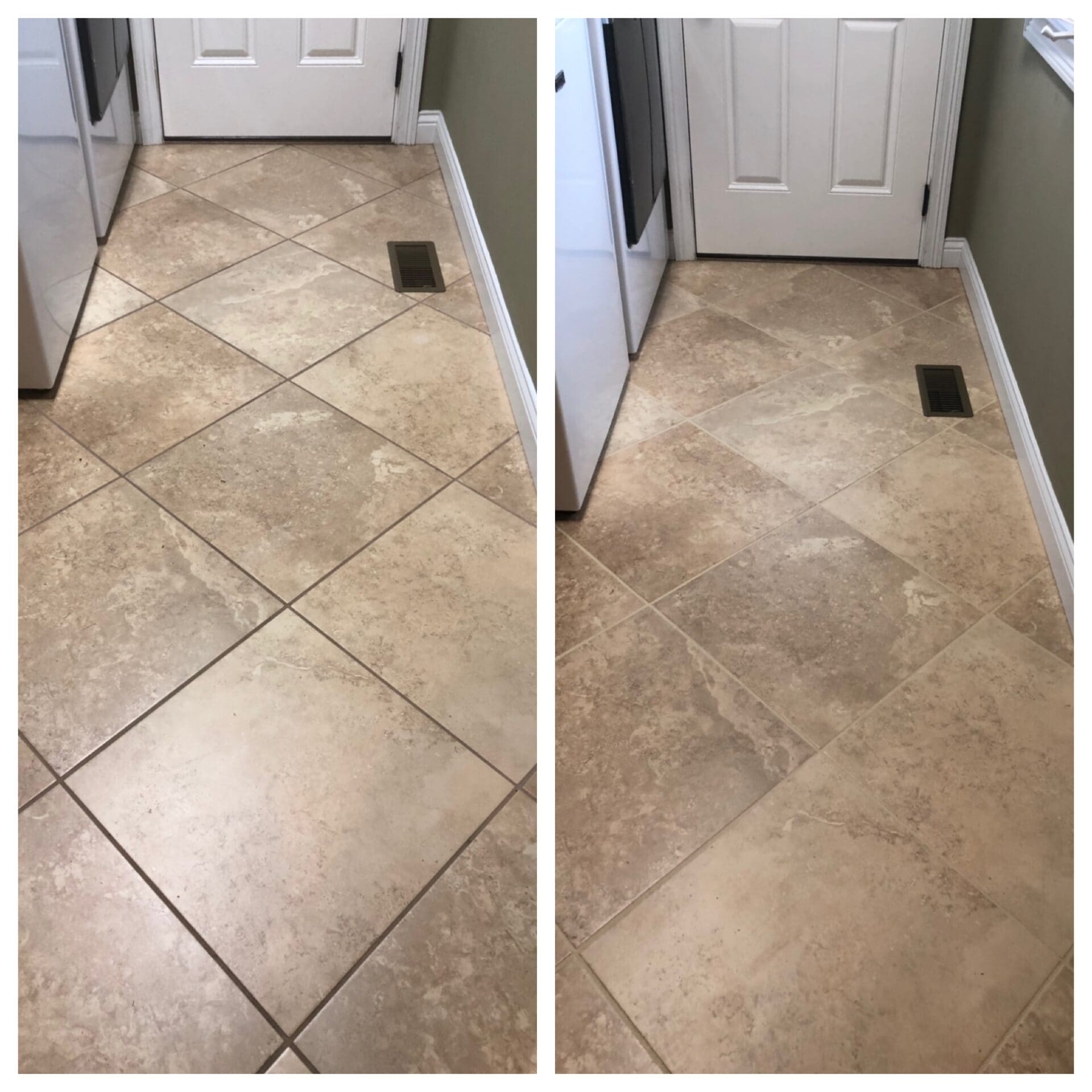 Our house is over 13 years old and the tile was starting to show it.  The grout was so gross and would not come clean.  We are in the process of redoing our kitchen so I knew I needed better floors to go with a brand new kitchen.  I said to Eric all we really needed was the grout cleaned but we didn't know if such a thing existed.  We were looking at having to replace all of our tile which was not only going to be an insane price but also a huge mess.  Then, the people doing our kitchen had mentioned about The Grout Doctor so we had them over to take a look and sure enough this is exactly what they do!
They came in Friday and in one day got the entire job completed.  They cleaned the floors, re-grouted, sealed it and voila, they were done and it truly looks like we have brand new floors, for a fraction of the price and time.  So, if you are in a similar boat with your floors I highly recommended looking into whether or not something like this exists in your area and consider having it done over replacing your floors.  It was so worth it and we couldn't be happier with the results.  A must have for sure!
Moving on….is anyone else terrible at drinking enough water in a day?  I'm so bad about it!  But, I have found I am more likely to drink my daily requirements if I have a fun cup and so when I see a super cute one I snatch it up!  Which is what happened at Starbucks the other day.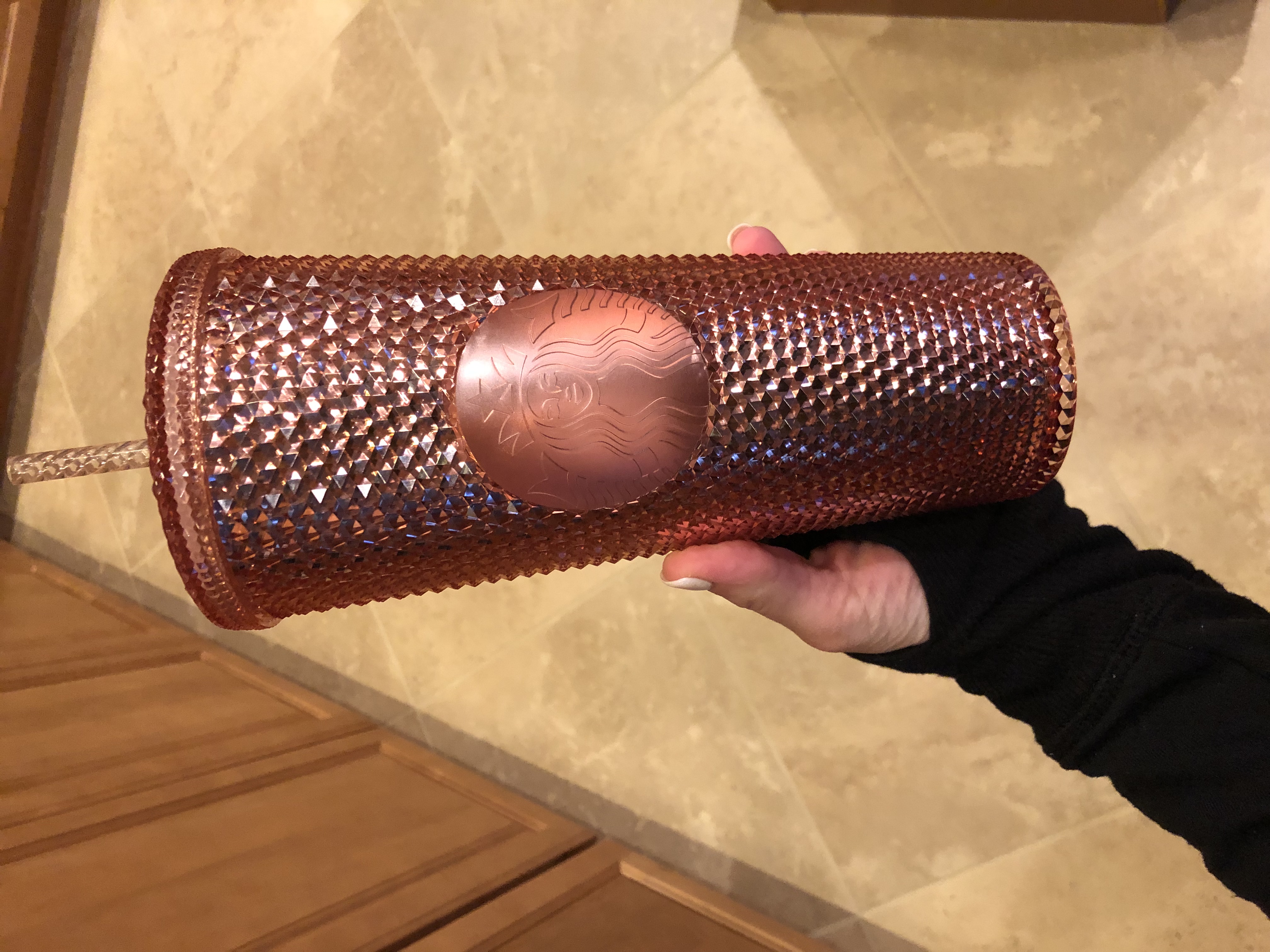 I found this at the Starbucks inside our Target so I'm sure it's at most others too.  I love that it's a rose gold shade and girly but I also love how big it is, so I only need about 2-3 of them in a day.
And speaking of cute and girly…..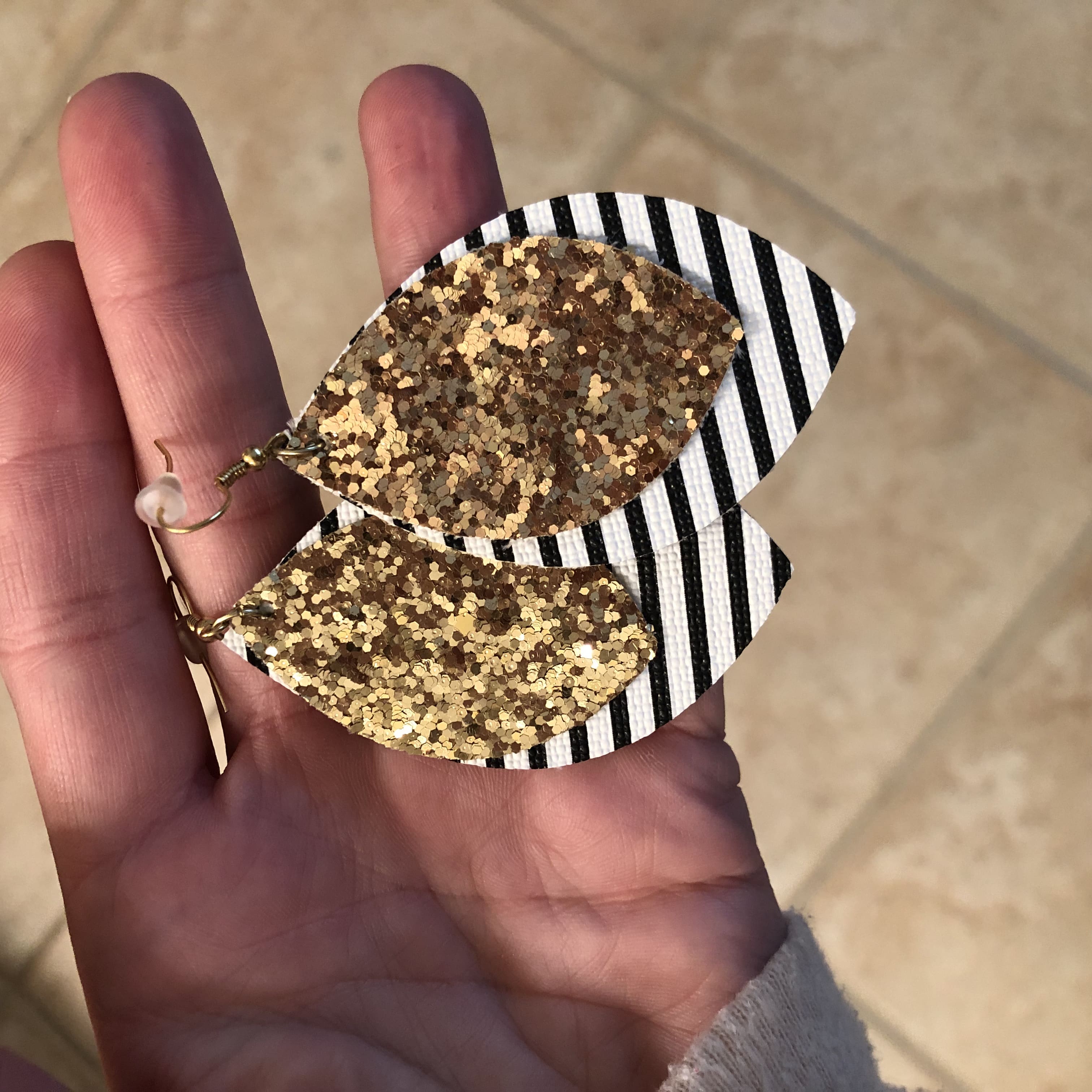 I ordered these off of Amazon last week and am beyond obsessed with them!  Unfortunately they are currently sold out but they are by Chasing Daisy Designs and they have a huge selection of others here.  And here is a similar pair, and a pair just like these but with a third layer can be found here. There's so many great options.  I love leather earrings so much because they are so lightweight you forget they are even on!
Here I am wearing them, along with several other must haves.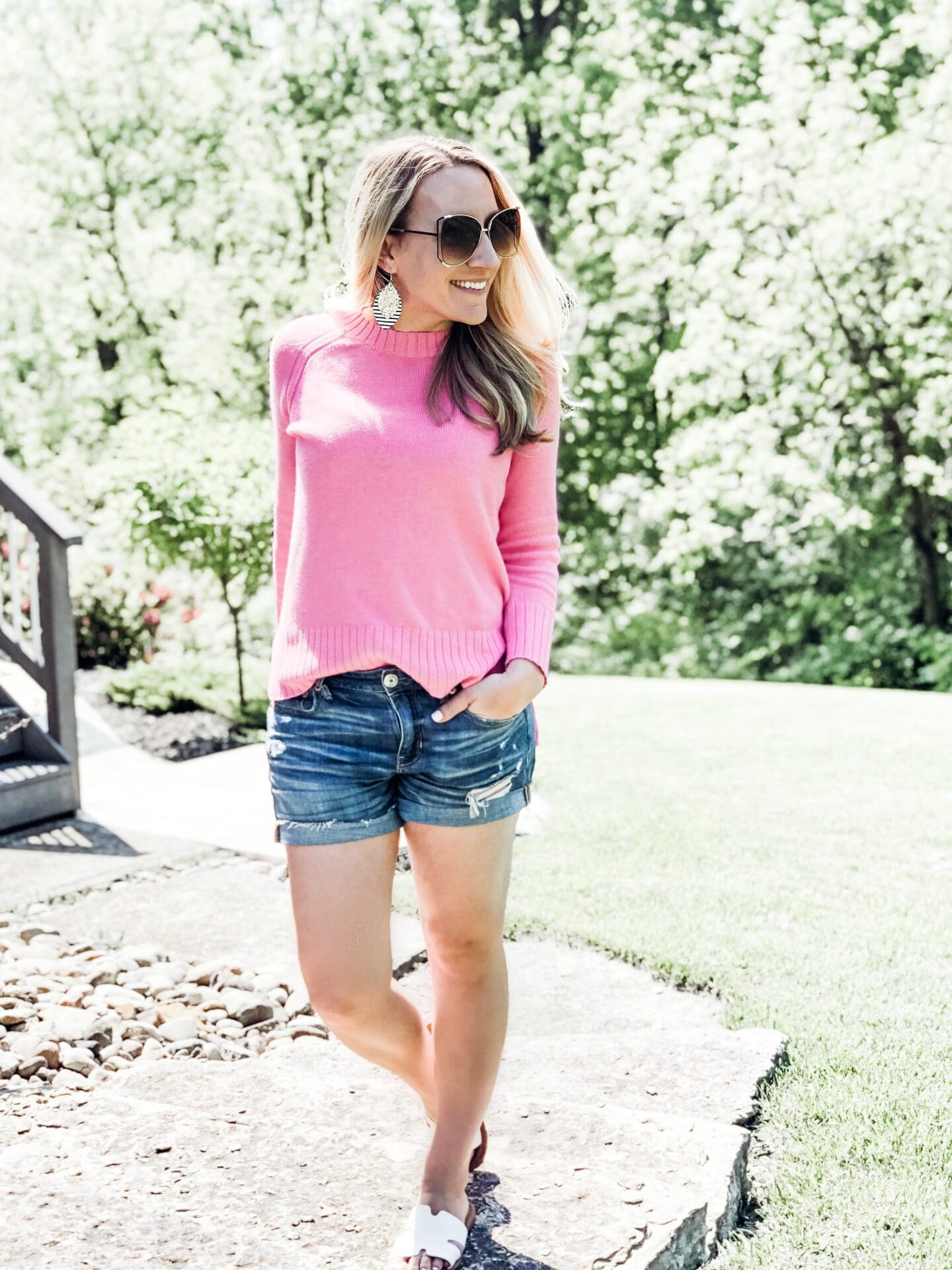 The sunglasses and sandals I've posted in must haves before but they are two of my favorites and I get so many compliments on the sunglasses.  Both are also from Amazon.  And then I love this hot pink sweater from Old Navy and have gotten lots of compliments on it too!  I love pairing it with shorts like I did in this picture.
And speaking of Amazon….I kept seeing ads for this Revlon round brush and hair dryer in one online and was intrigued.  Then, I heard people raving about it so I decided to try it for myself.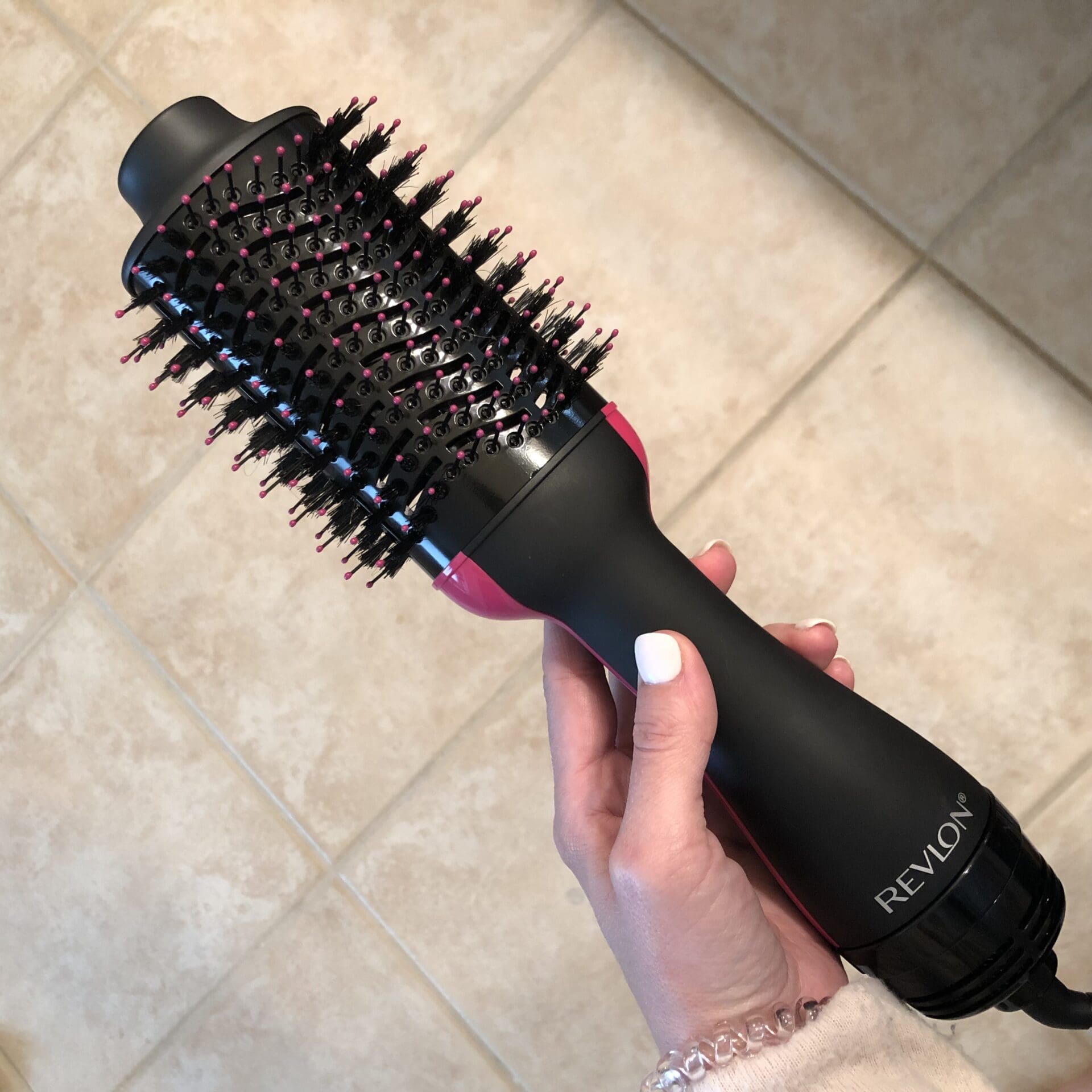 Currently to dry my hair I have to use a hairdryer and a round brush and two hands, but this amazing device basically merges those two tools in one and is so so easy to use.  You can use it on wet or dry hair.  So far I've only used it on dry hair but I love it.  I'll let you know my thoughts on how it works on wet hair but something tells me I'm gonna love this thing!
And speaking of things I love…..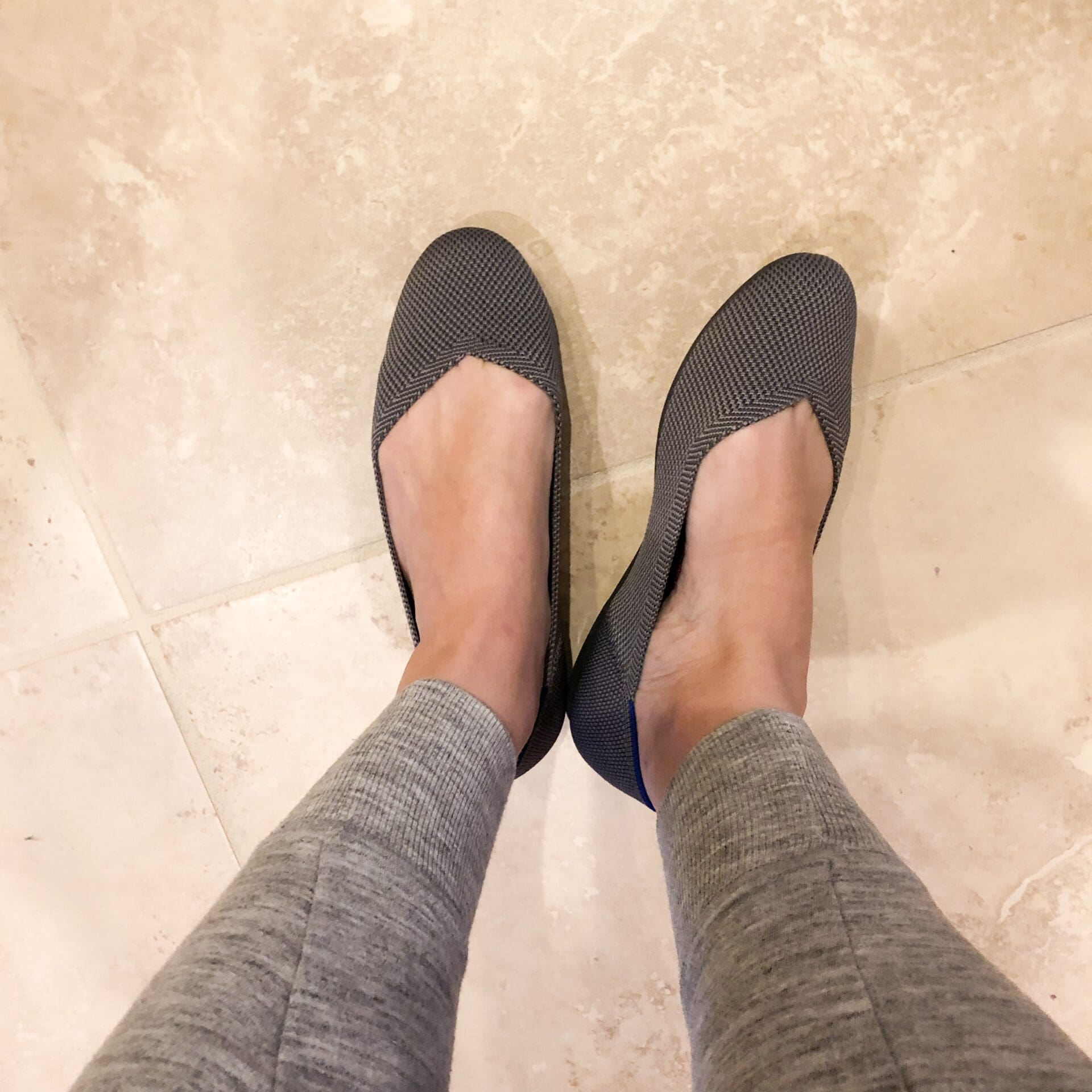 I'm rounding out this week's must haves with the biggest must have of them all, Rothy's!  You guys, if you don't own a pair of Rothy's you are missing out!  They are known for being THE most comfortable shoes ever and from everyone I know that has them, they don't cause any blisters when breaking them in.  Um sold!  Best yet, they are machine washable and their quality is amazing!  I had been wanting a pair for the longest time but never took the plunge because they are a bit pricey, but everyone tells me they are worth their weight in gold!  Eric got me this pair for Mother's Day and I'm already eyeing up the pink pair just like them.  They would be perfect for everyday wear, especially if you have to be on your feet a lot, and they would be ideal for traveling.
Check them out for yourself, I know you will not be disappointed.  Alright friends, that does it for this week's must haves.  I already have some good items coming your way next Monday so check back then and I'll see you back here Wednesday!
Jill
xo, Jill