Happy Saturday friends!  A few weeks ago I shared my must have travel items and it was such a hit, I figured this one was necessary too!  When we went to Hilton Head a few weeks ago I realized beach days, while fun, are sort of a total pain in the you know what!  A lot of hauling things around and getting covered with sand, for not much time spent there.  So, I went on a hunt for items that would make trips to the beach a little more easier and functional, which led to this post.  Today, we are looking at my must have beach finds!
Below you'll find a collage of all the items I have found that I either personally use, or think would be really awesome for any trip to the beach.  I tried to keep it simple, but of course Amazon has so many things I could have easily added. 
The links to shop each item can be found below the graphic and corresponds to the number.  So, let's get to it!
*Note: This post contains affiliate links meaning I earn a small commission when you purchase from them.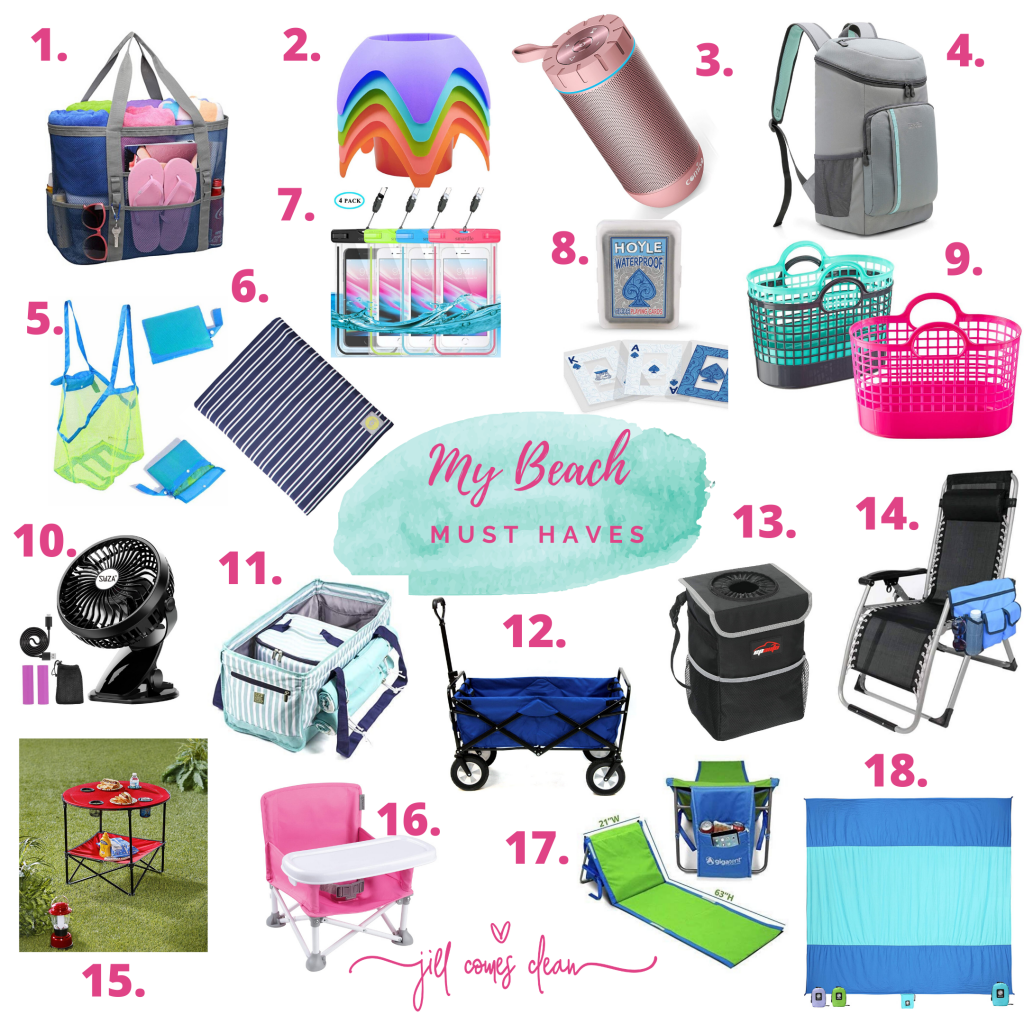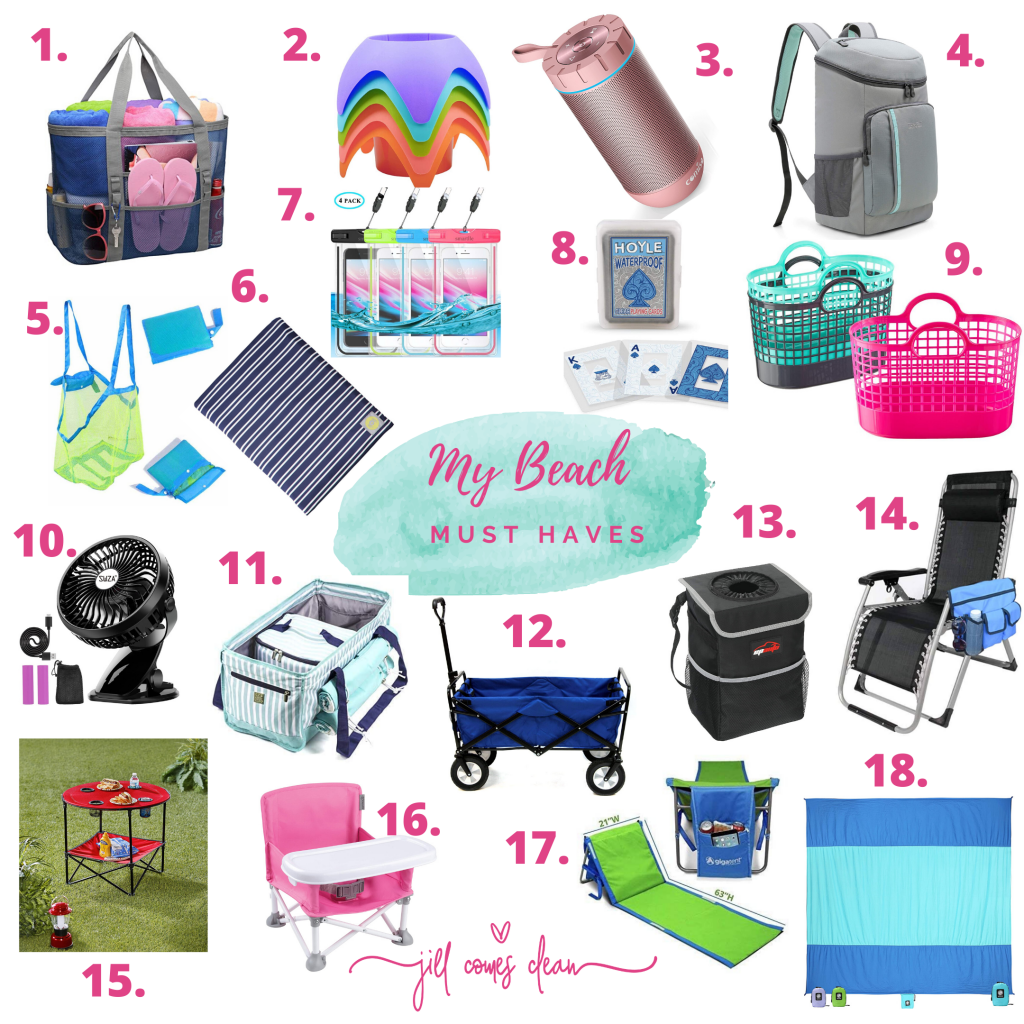 MUST HAVE BEACH FINDS
Alright friends, that does it!  Just some of my must have beach finds for making those trips easier.  If you have any beach plans this summer, safe travels!  And, let me know if you come across anything awesome for me to add to this list.  If you liked this post, be sure to pin it so you have it to reference later and be sure to follow me on Pinterest while you're there.  Have a great weekend!
PIN ME!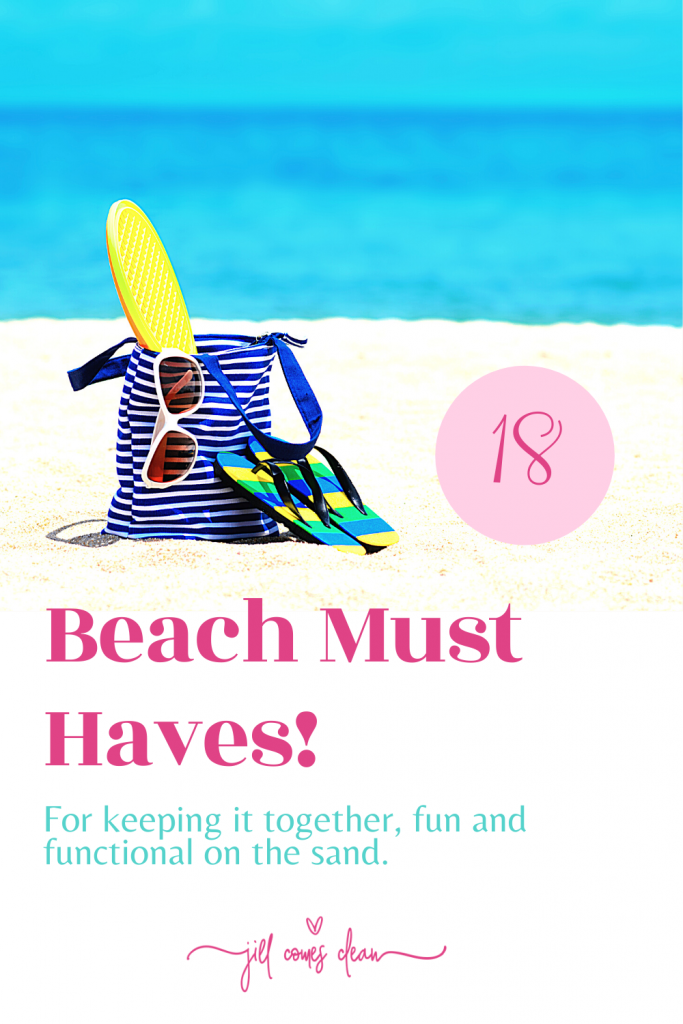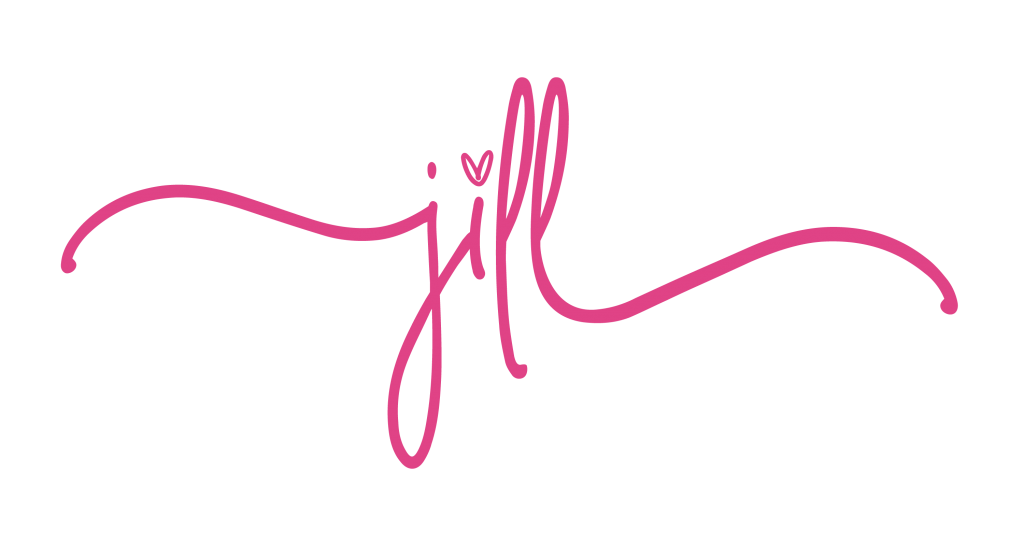 xo, Jill