Happy Monday friends!  Can we believe it's Thanksgiving week? It's truly like summer ended and BAM holidays!  But I'm not mad about it. Anyways, I decided to kick off this week with a new weekly post called (obviously) Monday Must Haves.  It's really just a place for me to share whatever recent things I am loving that I think others would enjoy too or that I feel you just must have!
So let's get to it!  I'm kicking this post off with 3 of the best words….comfy, oversized, sweater!  I mean seriously, is there anything better this time of year?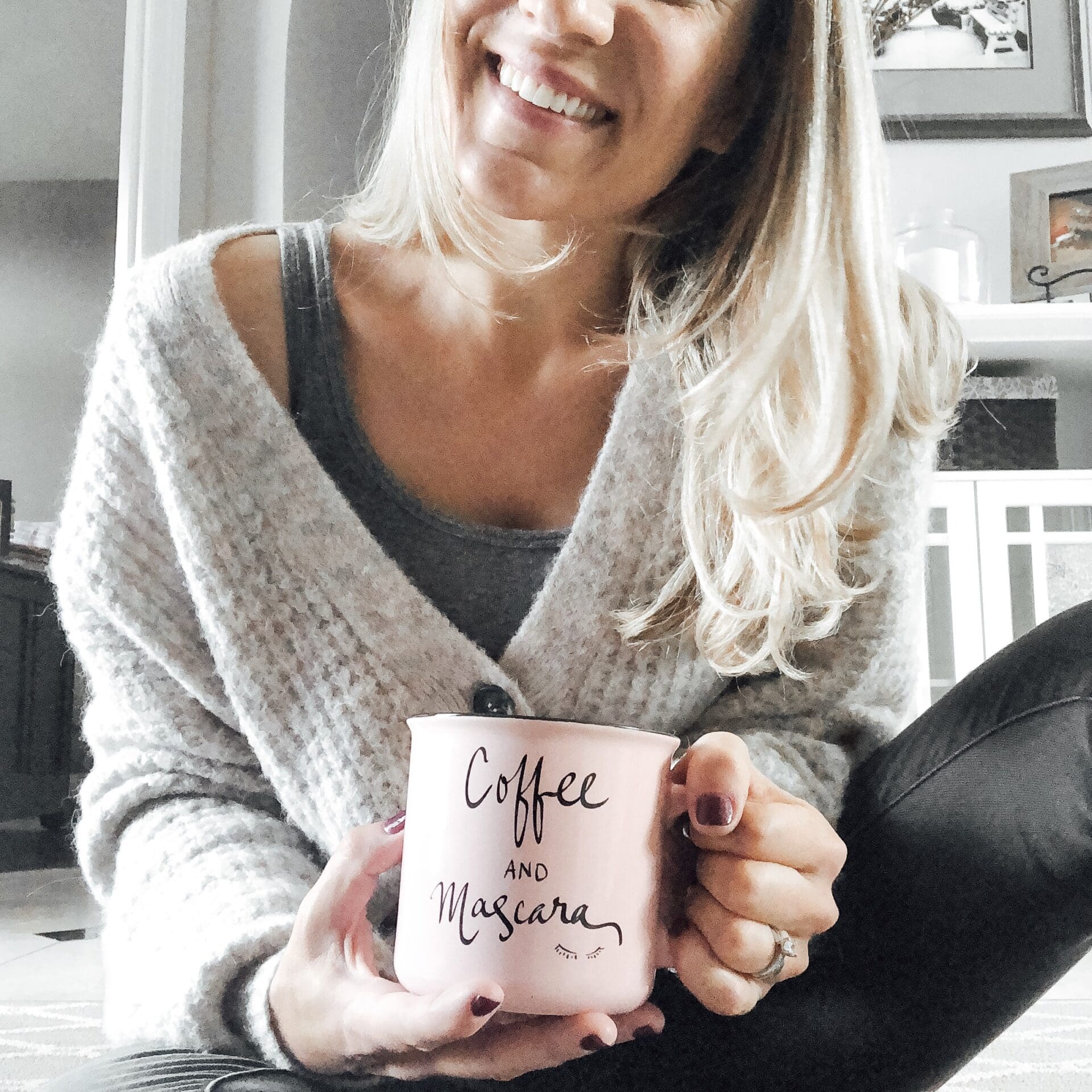 Oh yeah, and coffee and mascara clearly get honorable mentions as must haves too, but let's talk this sweater.  This is the BP oversized waffle stitch cardigan and I got it back during the Nordstrom Anniversary sale and have been wearing it non stop ever since our weather has turned cooler.  It folds underneath and looks great with jeans or is long enough to cover your bum in leggings.  It's not too snug and breathes well so I don't get too hot. It's just so cozy. I will be wearing this all winter long.  You can shop it here.
Here I am standing so you can see how I wear it with jeans.  It just folds under or you could easily do a simply front tuck too.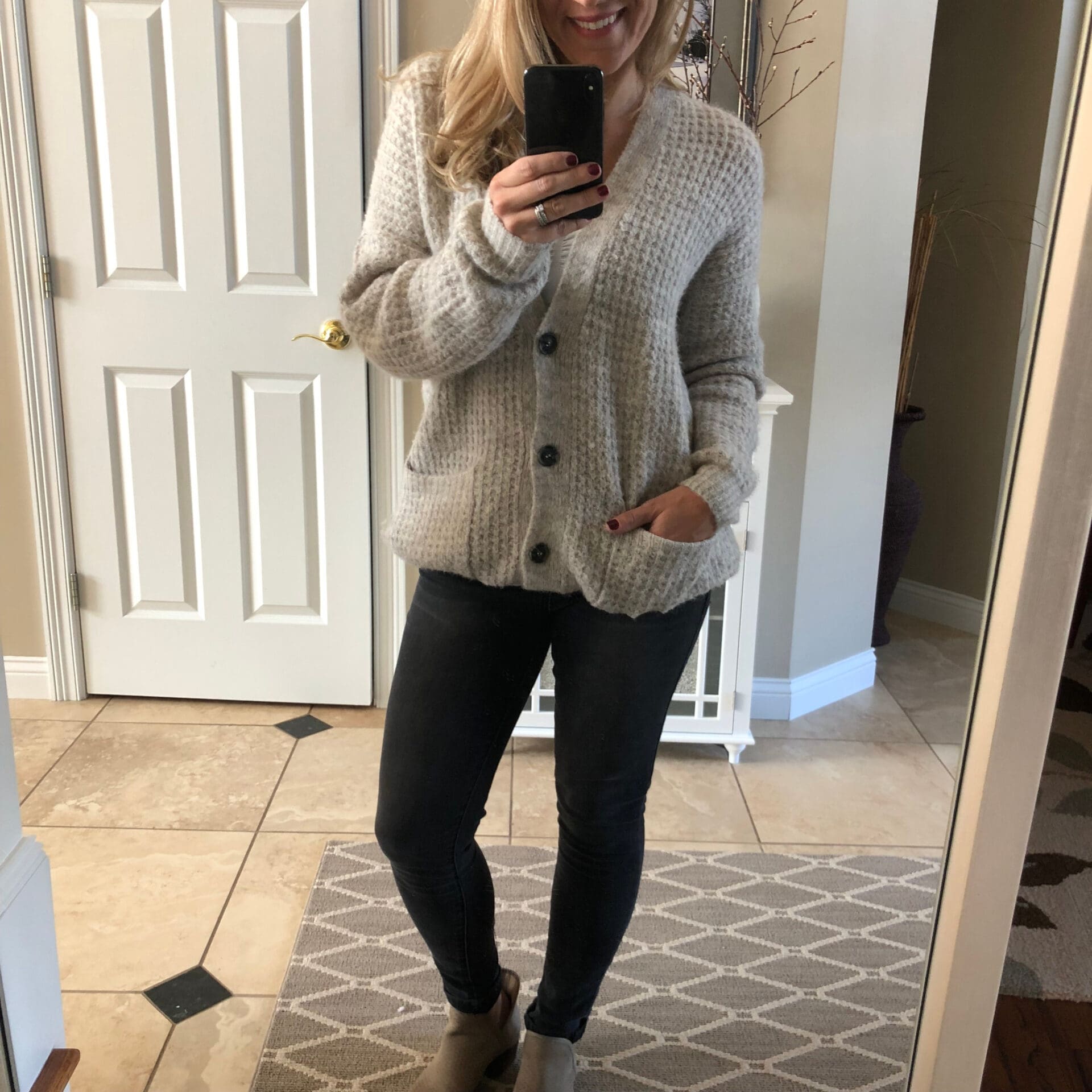 Okay and speaking of cozy….I can't mention comfy, cuddly sweaters and not talk about the Barefoot Dreams Cozy Circle Cardigan.  I mean cozy is in the name!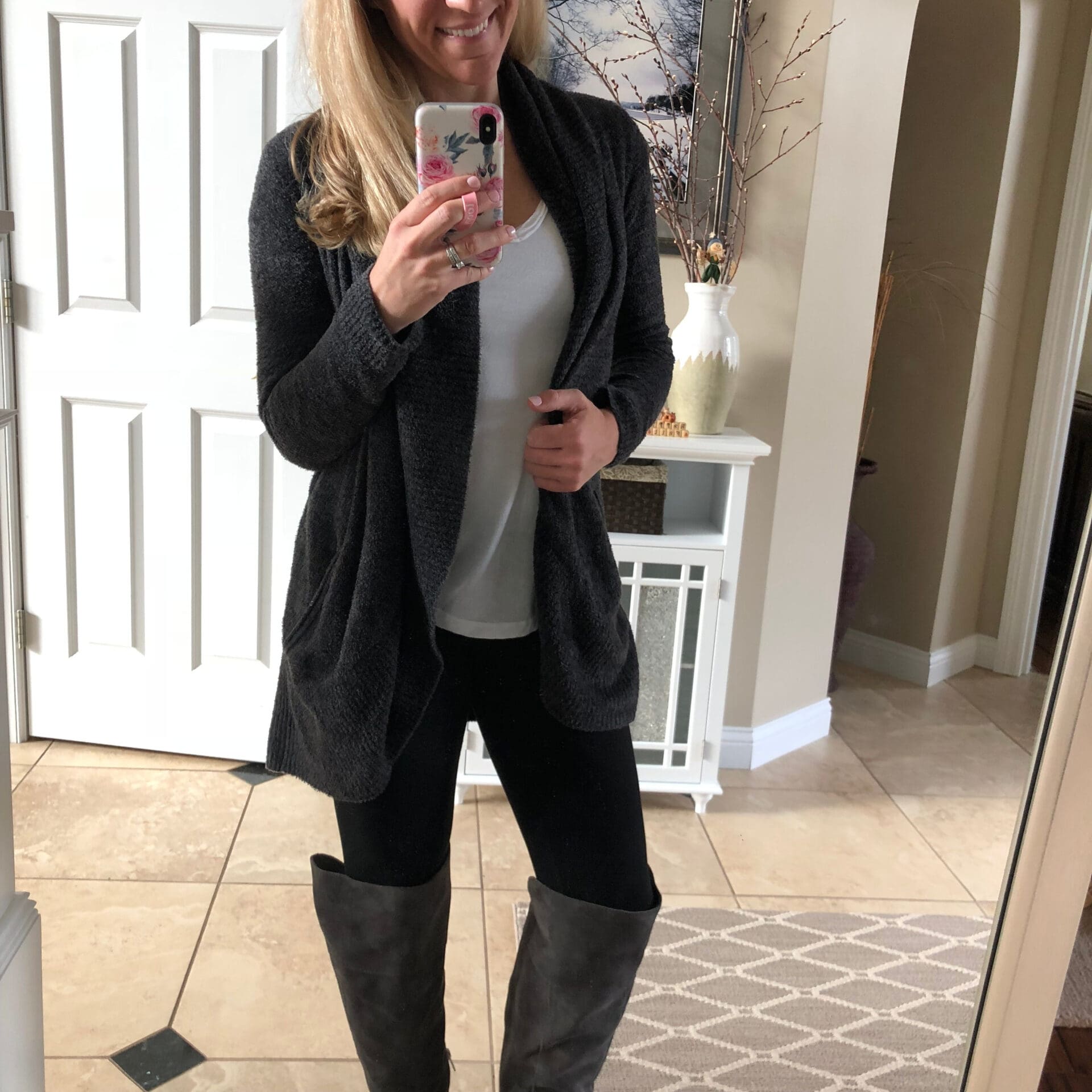 You can wear this so many ways.  I love it just cozy with leggings, but you can easily do it with jeans too.  It comes in 9 colors and is not only sooo incredibly soft and warm, but it stays soft after washing.  I live in this around the house and it's easily become my go to gift for the women in my life because I don't know anyone that wouldn't love this.  Now, it's a little more than I typically spend on a sweater, but I got this one during the anniversary sale too (which is awesome they include it because it's so popular they wouldn't have to), but I would easily pay full price for this.  It holds up so well that I know I'll get my money's worth and then some.
You can shop this style here and they have since come out with a newer version.  Now, I've heard people who have this one say the new one is not as good as this one, but they still like it.  You can shop the newest version here.  And the new one is currently ON SALE!  So if you're wanting one but don't want to pay full price for the one I have, then I'd say definitely go with the new version. You won't be disappointed.
Okay, one last must have from Nordstrom.  I have never met an infinity scarf I didn't like and you guys I'm loving these!  They are under $20 and just so simple and go with everything.  I just bought the tan/blue one but I love the grey one too.
Next, speaking of cozy….did someone say pajamas?  I don't ever want to hear that I am too old to shop AE or A&F because their stuff is seriously so cute!  Plus, I see more women my age wearing their stuff than I do younger people!  Anyways, American Eagle is currently having a sale on their pajamas that you can either buy as sets or mix and match and ummmm you guys……there's a London pair! (If you are new here then let me tell you, I am OBSESSED with the royal family and London.  So I don't care what it is, if something has an England landmark or Union Jack flag on it, I'm sold)!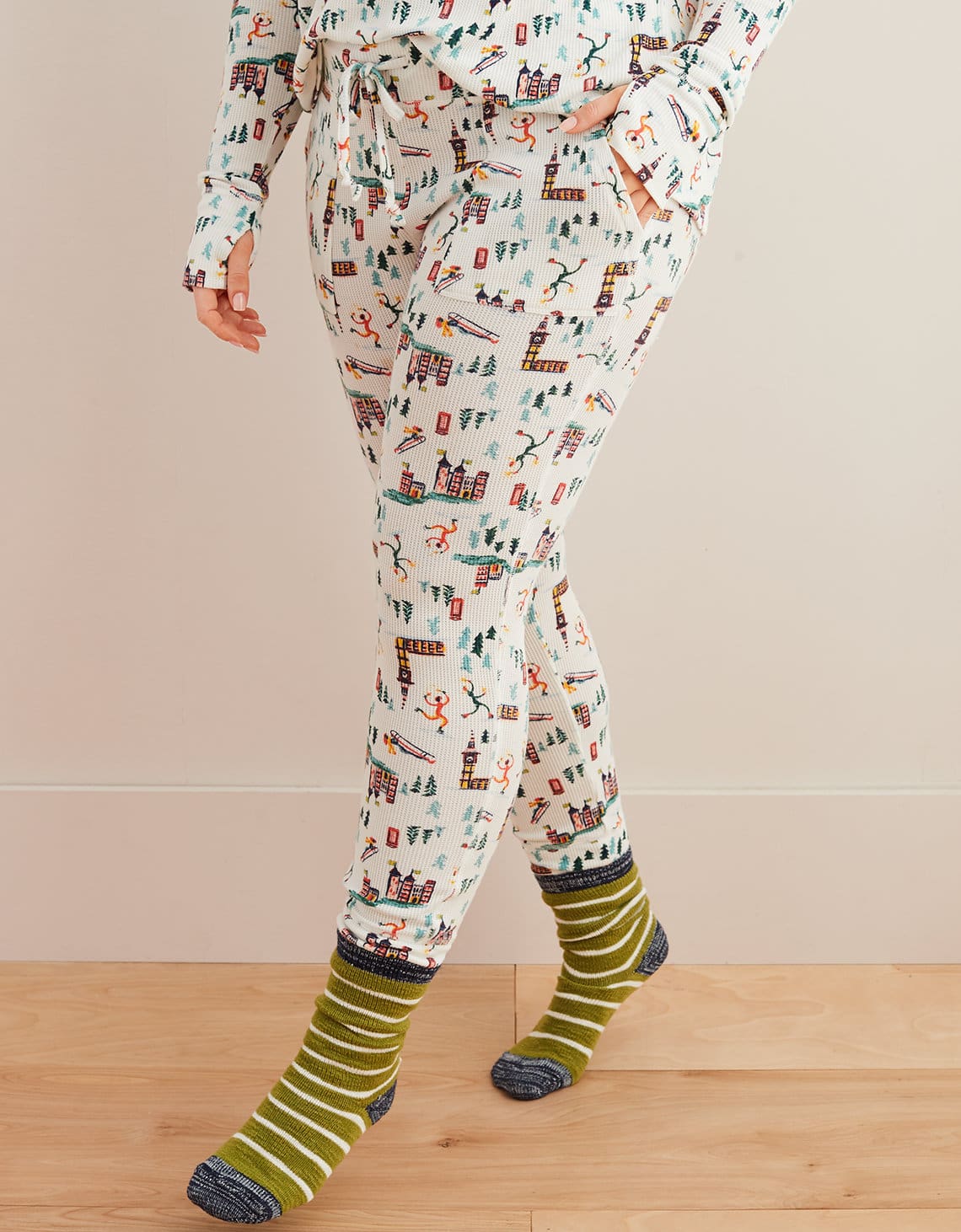 I mean…..take.my.money!! OH and did I mention they are only $20??? Again, TAKE MY MONEY!!!  I can't wait to rock these all winter long.  These also come in a flannel version that you can see here.
Here are some others I think are so cute.  These would also make great gifts (click links below to shop)!
All of those pajamas are currently on sale and under $30.  And if you need gift ideas, pajamas are always a good idea, because everybody sleeps :).  Okay, speaking of gifts….this will be Leyton's first Christmas, and while we aren't going crazy with gifts because he won't even be a year old yet, a friend of mine shared a picture of her daughter with this, and it's so cute!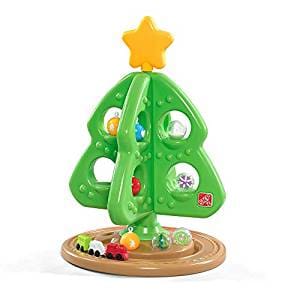 It's My First Christmas Tree and I mean can you even deal?!  His first little Christmas tree and it's functional for him to play with.  Ahhh I can't handle the cuteness.  There is also, My First Snowman.
Next, am I the last person to discover the Wet Brush, or is this a new thing to you all as well?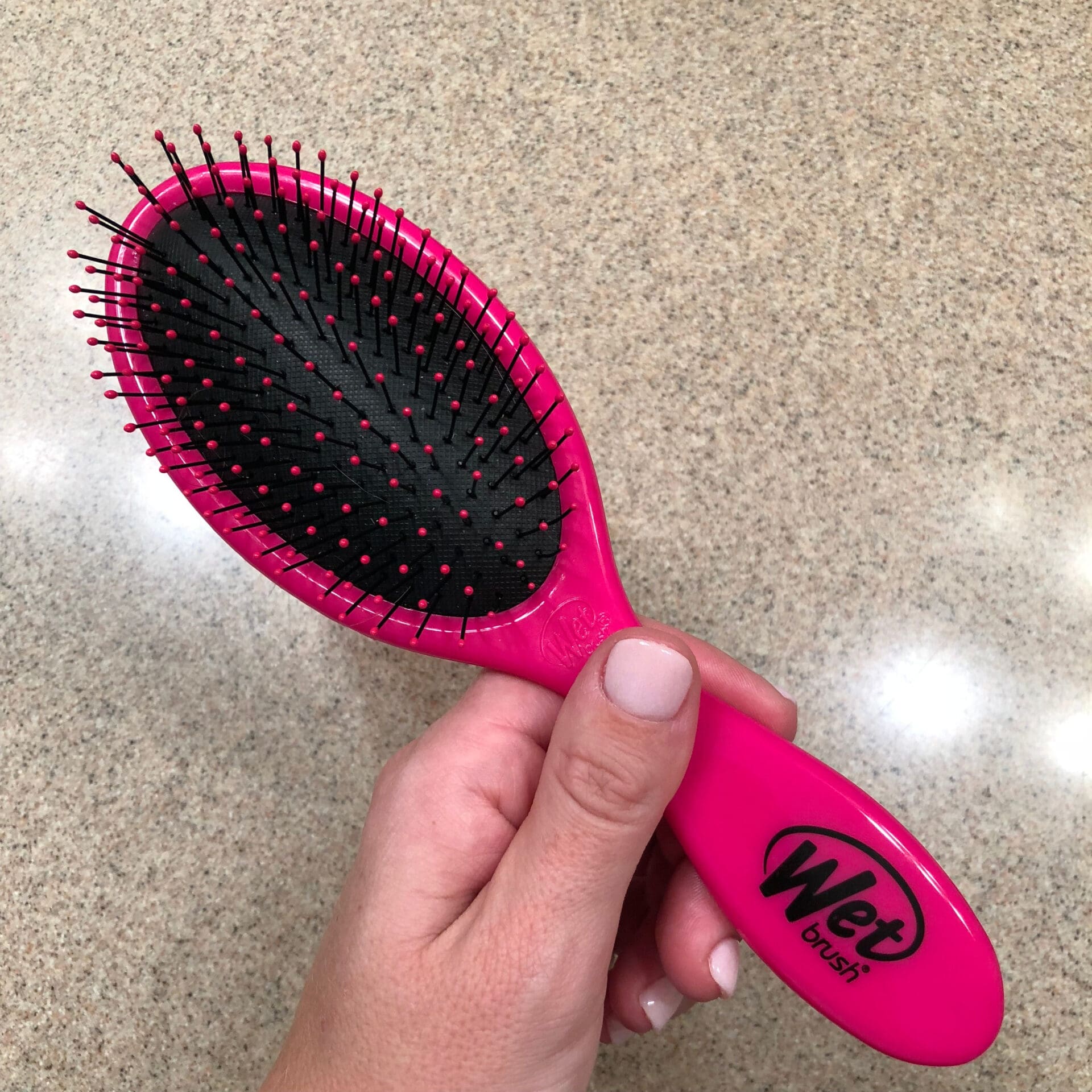 I don't know what kind of magic sorcery this brush holds, but all I do know is that I will never go back to using a comb on my wet hair ever again.  I heard people rave about this brush and decided to try it myself and wow!  My hair has never looked better.  I mean my hair has been great and well behaved since I started using Monat, but this brush has seriously taken it up a major notch…maybe more like 3 notches.  It is so soft and smooth that I can't stop playing with it!  I was skeptical at first as to how this would brush through my wet hair, but you guys it glides through.  When they say it's a no tangle brush, they are not kidding!  This would be a great stocking stuffer for any girl in your life.
Alright, last thing since we are on the topic of after shower care……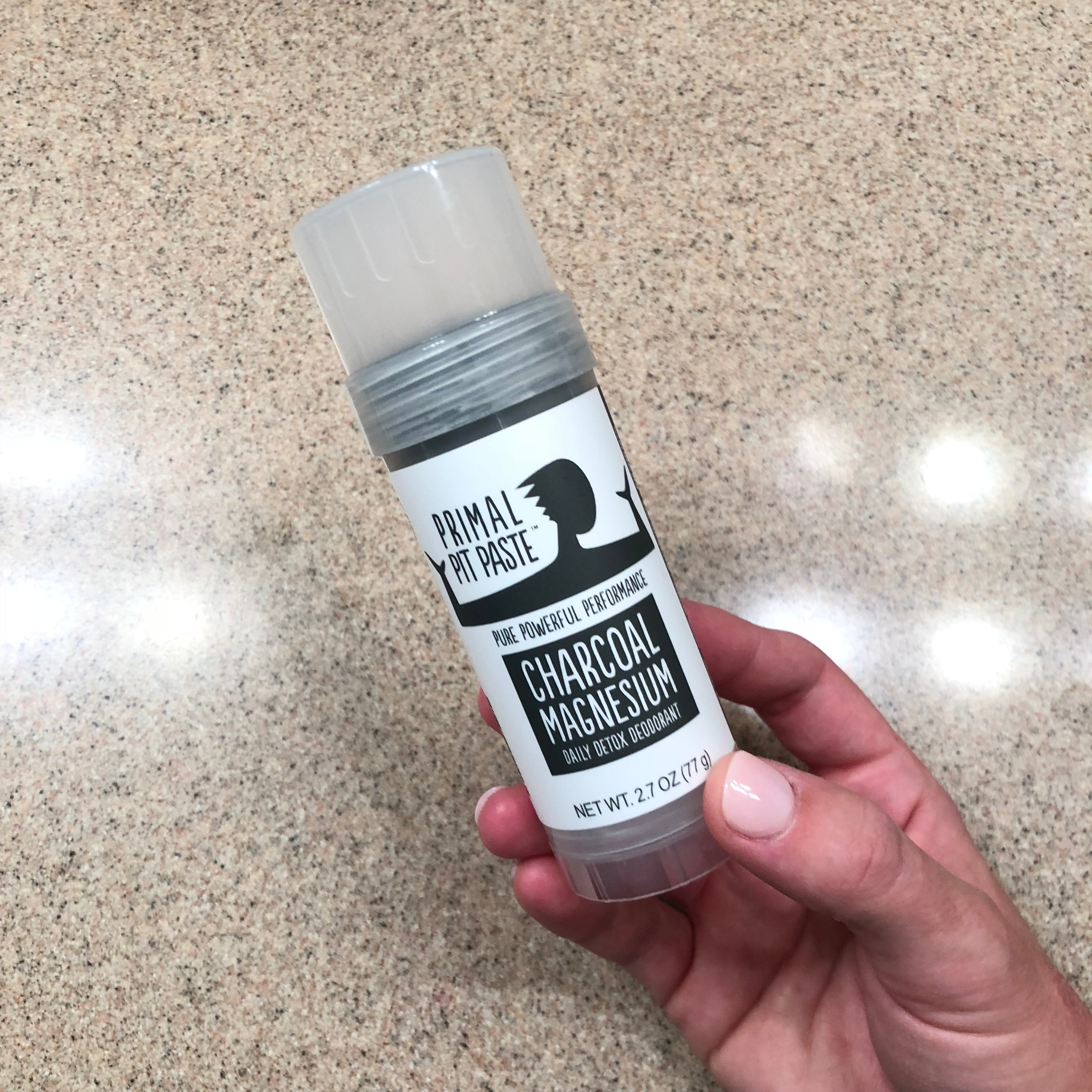 Hi, I'm Jill and I like low-tox, clean living (duh) and I'm all about safe swaps which means my deodorant had to go.  But, you guys I almost caved and just accepted defeat in this area because I tried and tried natural ones and they simply did not work.  Then I heard about Primal Pit Paste and decided to give it a go and let me just say, yessssss!  A natural deodorant that works does exist!  I'm talking even after a 2 mile run, I do.not.smell.  I can't recommend this enough.  They have several scents.  So far I've only tried this one.  I bought mine at Whole Foods but you can also shop it here.
So those are my current must haves!  Tune in next week for another edition, including most likely, some Cyber Monday finds.  Have a great Thanksgiving week!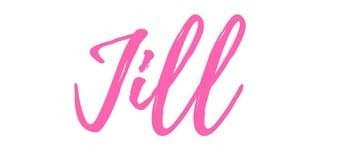 xo, Jill