Happy Monday friends!  I hope everyone had a great weekend!  We spent it going to the mall (ahhh the madness.  Give me online shopping any day) and seeing Santa!  It was Leyton's first time meeting the man in red and here's how it went….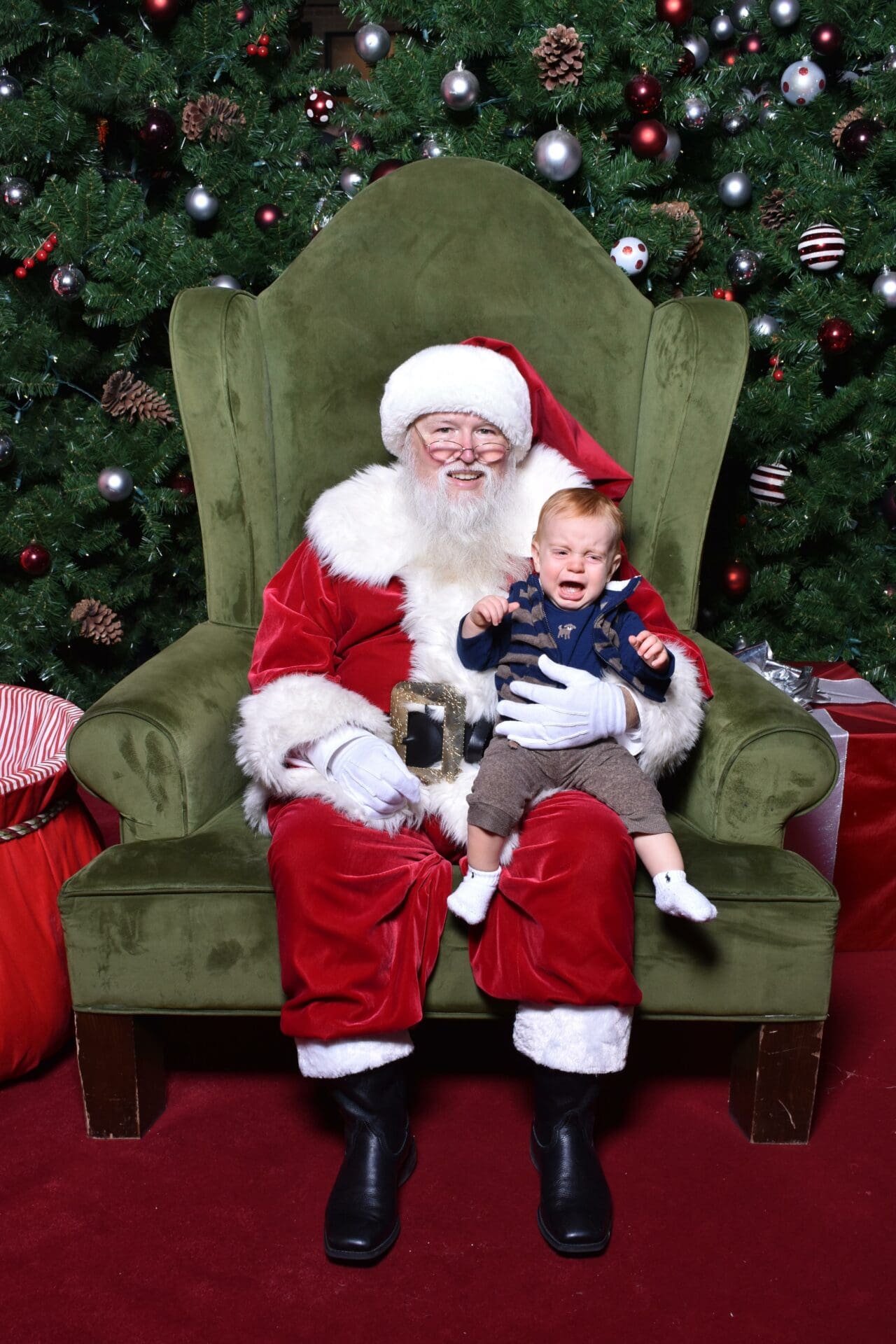 He mostly stared at him, but he was due to eat, is in the throws of stranger danger, and after staring at him for 30 seconds decided he was over it.  Yes, I would have loved a cute smiling picture, but this one makes Eric and I laugh so it all works out.  By the way, how legit is our mall Santa??
Okay friends, today for Monday Must Haves I'm continuing my gift guide series and this time I'm highlighting gifts for HER!  I found so many great things and decided to break it down into just Her (that could be you ;), your mom, sister, friend, etc.) and then gifts for the Hostess and gifts for the Teacher (which could also work for your hair stylist, coworker, secret santa, etc.) and yes I know there are male teachers as well, but we will cover him in the men's gift guide.  Like with the previous gift guide there are varying price points but I tried to keep everything pretty reasonable.  And obviously anything on the hostess or teacher gift guide would also work for anyone.
So without further ado, lets hop to it!  Shopable links are found under the picture and correspond to the number on the graphic.
Okay, switching gears…..next is the Gift Guide: For the Hostess!  I love so many of these items and really they would work for any woman in your life.  Shopable links are below the graphic.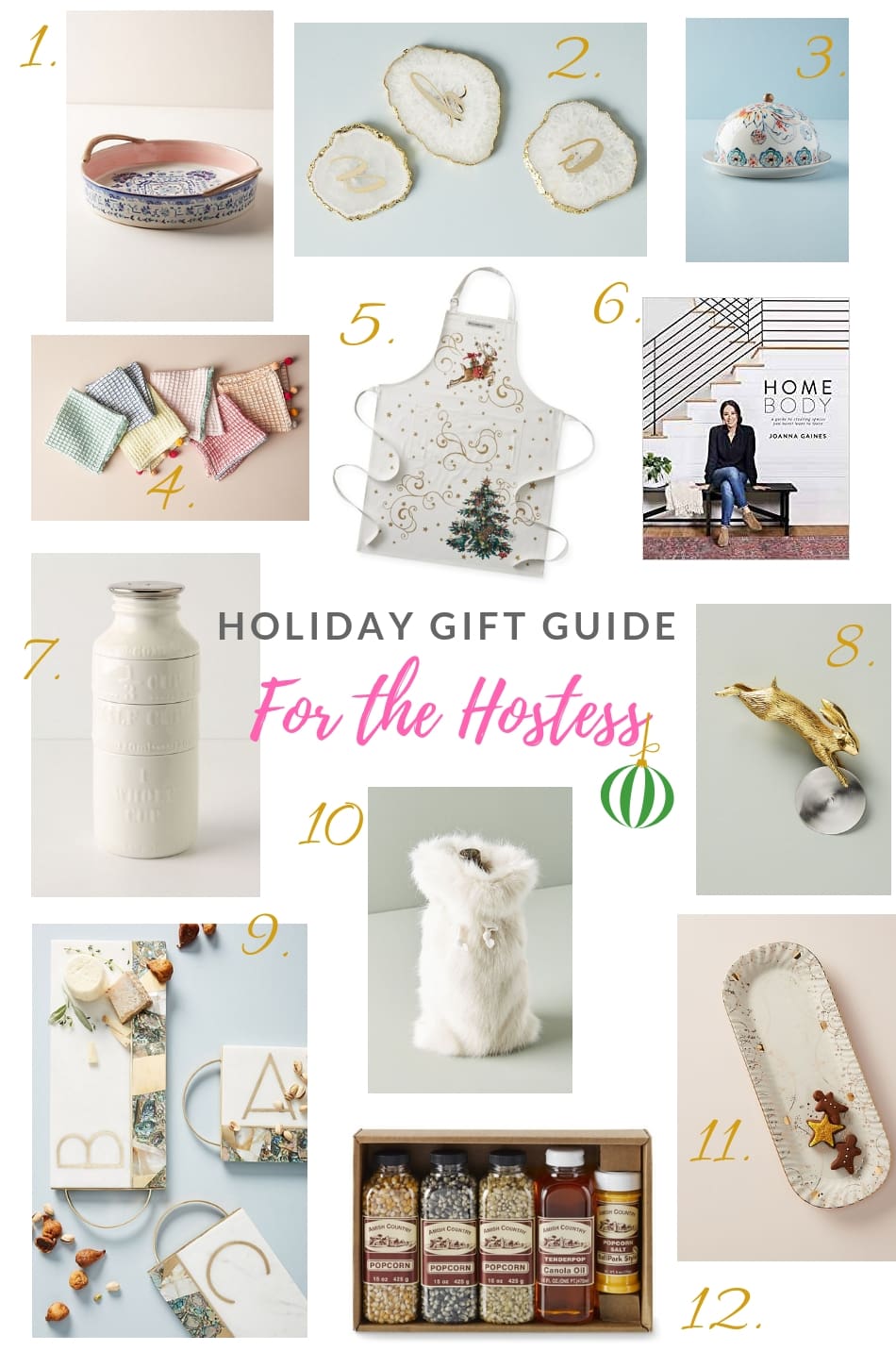 Lastly, lets wrap it up with the Gift Guide: For Teachers!  Again, these would really work for any women, or secret Santa gifts, coworkers, etc.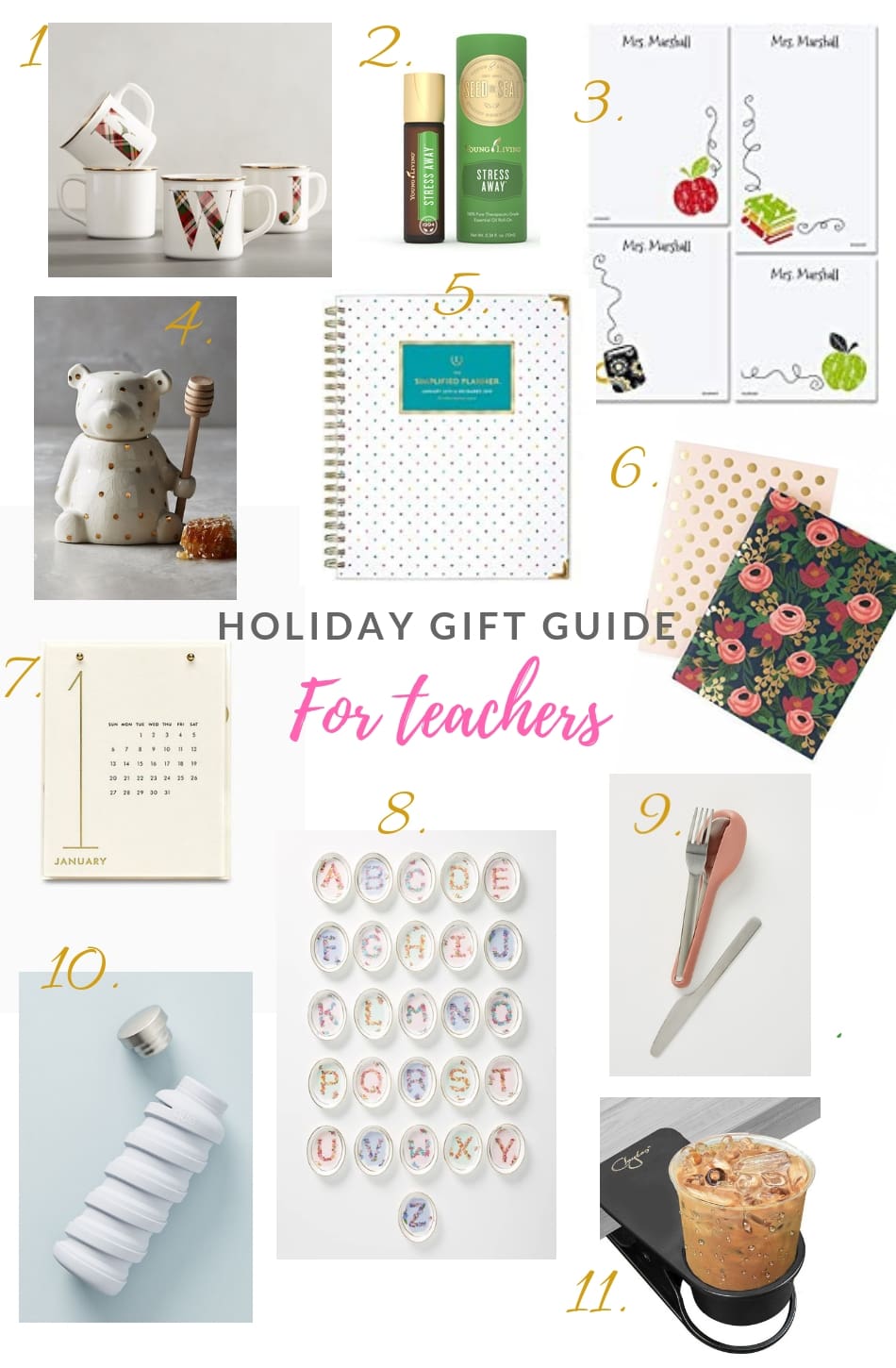 Whew!  Okay friends, we made it to the end.  Thanks for sticking it out.  I hope you found some helpful ideas (or snagged something fun for yourself, I mean all that holiday hustle deserves some self gifting right?).  Later this week I will have my final gift guide series, and these will be all about those gift ideas for men and kids!  Have a great week!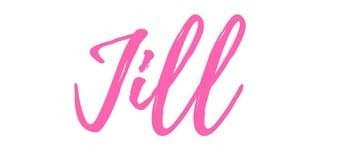 xo, Jill