Happy Monday friends!  Is anyone else still coming off the exhilarating last few days that was Thanksgiving, then Black Friday sales, then extended Black Friday sales??  And just when we are winding down, here comes Cyber Monday! Because there are so many great Cyber Monday sales happening today I decided to make my Monday must haves a Cyber Monday edition!  There is a little bit of everything here and price points vary.  I wanted to bring a large variety of options since many of you, like me, are using these sales to knock out some major Christmas shopping.  Okay, so lets hop to it!
First off….last week I raved about these pajama bottoms from American Eagle, because they have London landmarks all over them, and you guys they are still on sale for $20!  They also come in solid green and red and have matching tops or you can mix and match with other tops.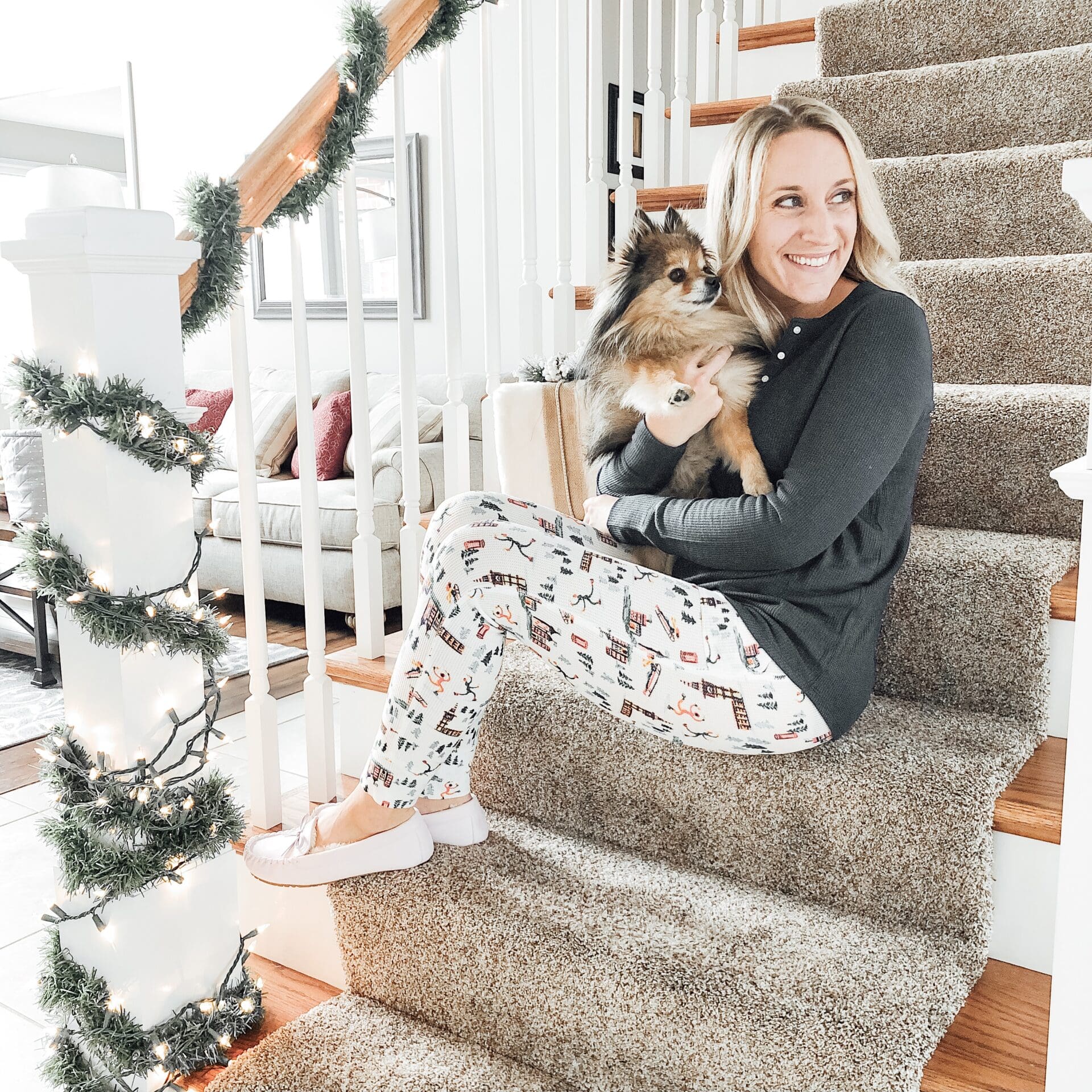 The matching top can be found here. The Henley I'm wearing can be found here and comes in 6 colors and is under $20!  Slippers are Old Navy and can be found here.  Also comes in several colors and for under $20.  Click pictures below to shop or any of the links.
American Eagle is currently having 40% off and free shipping and also 50% off sweaters and leggings.  Shop it here.
Okay, here's the break down of all the other sales going on right now.  Click the links to shop!
I also found this sweatshirt on Amazon, and at first I wasn't so sure about it, but then the more I looked at it I kind of became obsessed, and now I think certain patterns (there are 12) are actually super cute!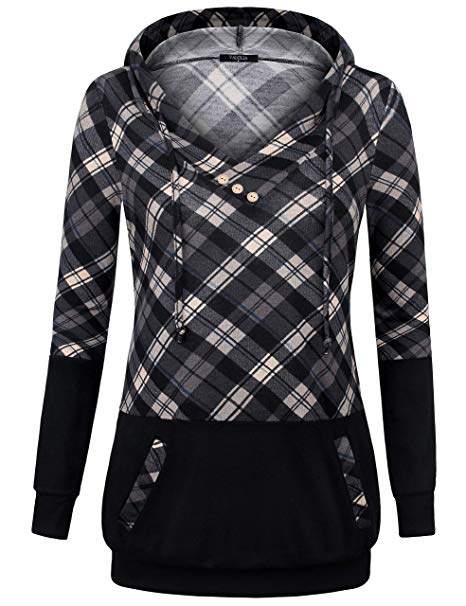 Next, this throw (picture below) is only $29 and would make the.perfect.gift!  Who doesn't love a super cozy throw?! And it comes in 19 colors!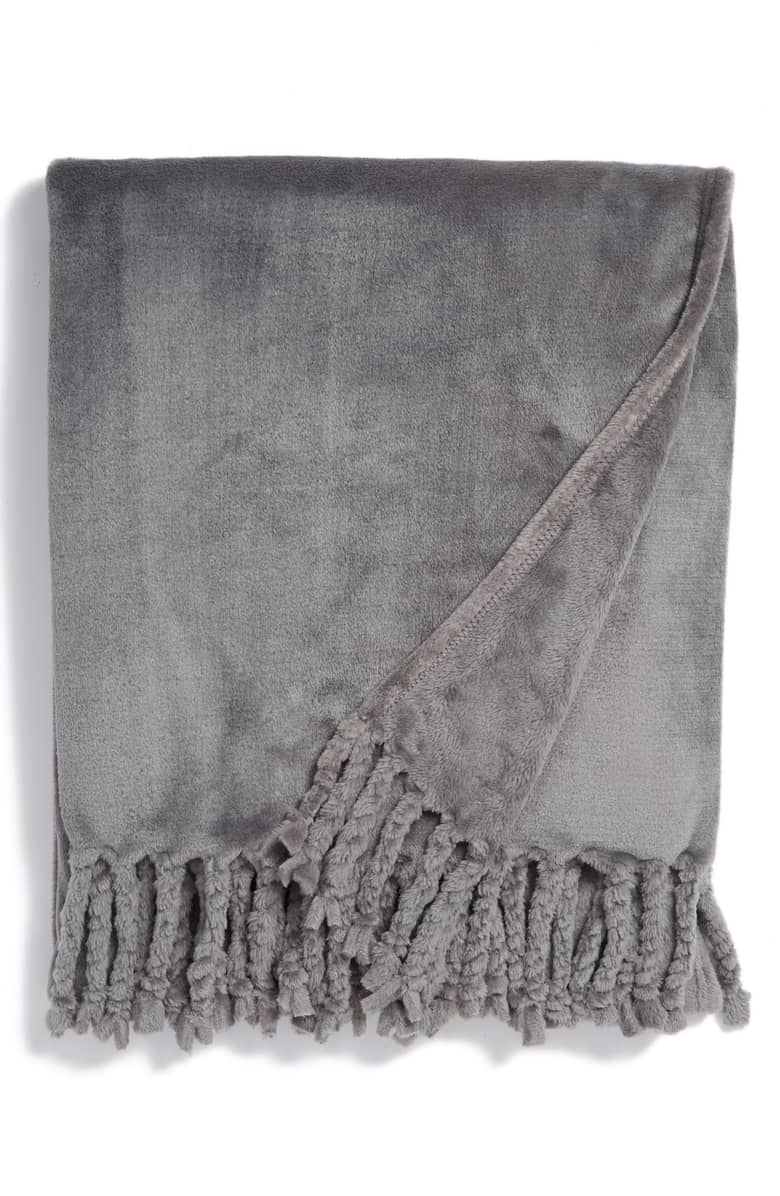 Next, I have these sweaters/cardigans and love them all!
 Leith Ribbed Shawl Cocoon Sweater – comes in 6 colors
BP Balloon Sleeve Sweater – comes in 3 colors
Barefoot Dreams Calypso Cardigan – You know how I rave about the Barefoot Dreams cardigans.  This is a must have at this price!
Here are some other Nordstrom favorites (shopable links under photo)…..
Rounding out my clothing must haves, here are a few more favorite finds below (links under picture).
Okay, let's finish up with some non-clothing options!  First of all I would be remiss if I didn't tell you that Young Living is currently have 20% off several of their Thieves, NingXia, and Savvy Minerals products!  This is such a great deal and a perfect time to stock up on these items.  I know I will for sure be replenishing my NingXia (you can never have too much this time of year to boost immunity) and my Thieves cleaner, toothpaste, and fruit & veggie wash.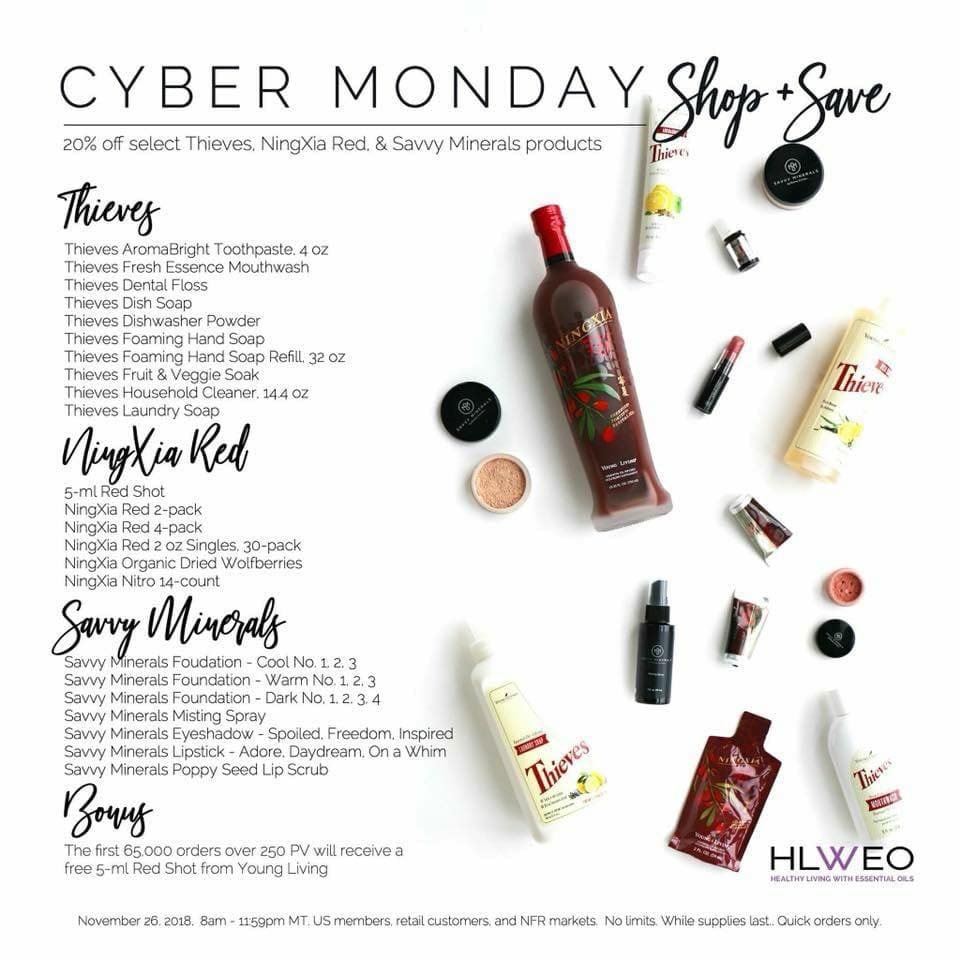 To join and become a member with a starter kit or to shop this sale head here.  I'm giving $15 back to any new members that sign up with kits (regular starter kit or the Thieves kit, NingXia kit, or Savvy kit) and including a Thieves spray bottle so you can make your cleaer right away with the cleaner pack that comes in the kit.  I'm also giving $15 back to any existing members that sign up for Essential Rewards.  Email me jillcomesclean@gmail.com or find me on Instagram _jillkoch_ for help or to ask any questions!
Okay, last items……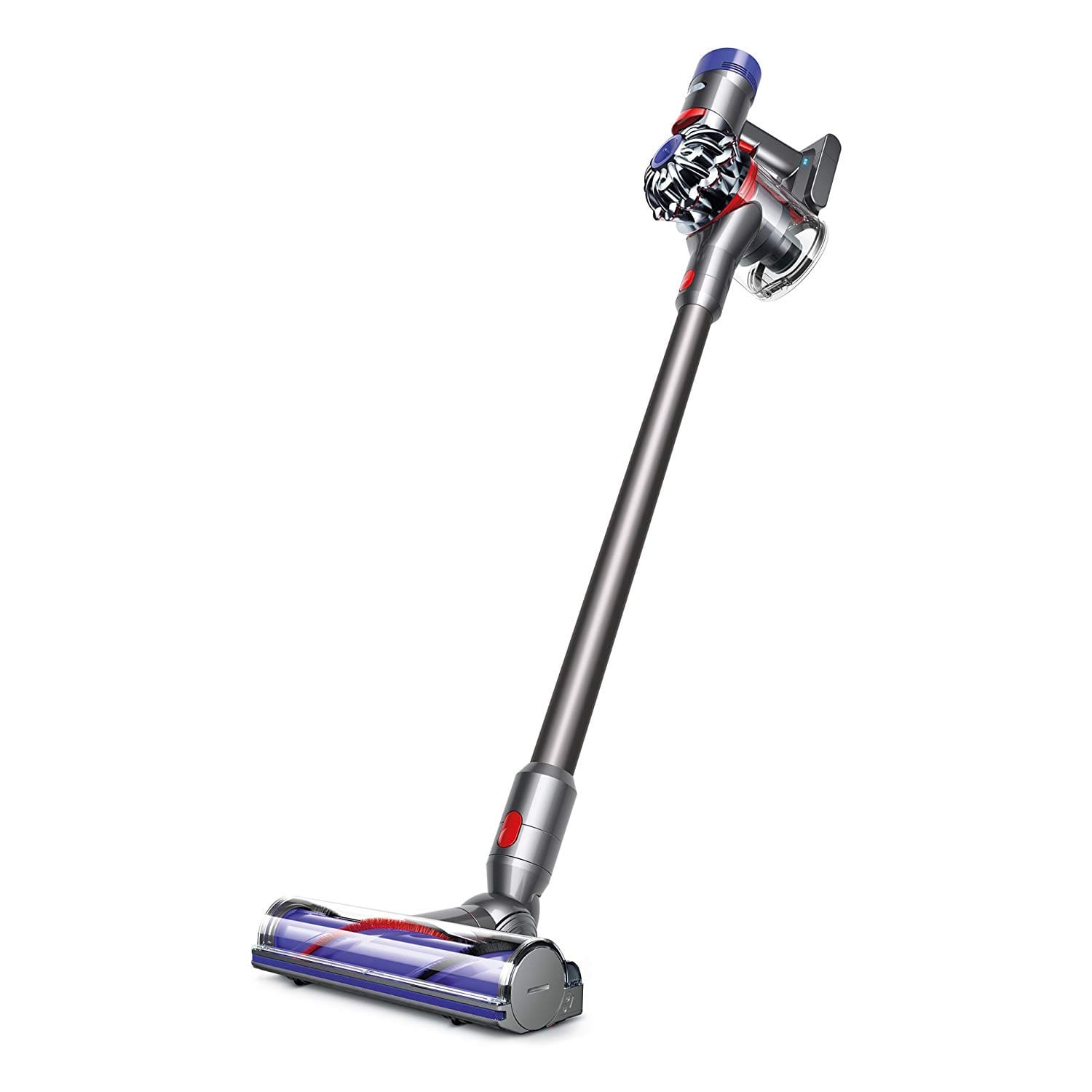 You guys I am beyond in love with my Dyson V7 Motorhead cordless vaccum.  I wanted something less bulky than our regular vacuum for daily use just to get dirt and dust bunnies, etc.  and this is the answer!  I use it every single day and love it so much.  Plus, it comes with attachments and a docking station to charge.  Leyton hates the regular vacuum but loves this one, I think because it's so much quieter than the regular large vacuum.  This is currently $100 off!  I would easily pay full price for this, so the sale makes this a MUST HAVE for sure!
Next, I found this and thought it would be a fun game to play during the holidays with family or friends….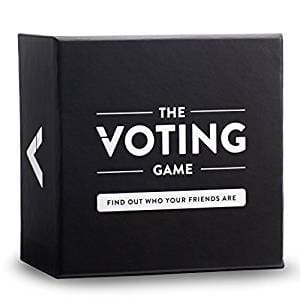 The Voting Game seems similar to Cards Against Humanity, but the premise here is that you have prompts like, "whose Google search history would you most like to see" and everyone goes around and votes anonymously.  I think this could be really eye opening (in good and bad ways haha), but I also think it would be fun to learn how others perceive us that we might not realize (again, good or bad).
Okay friends, that's it!  If you stuck this out until the end, thank you!  I hope you were able to find some goodies for those on your list this year (and maybe pick up a few steals for yourself too)! Happy Cyber Monday, and official kick off to the Christmas season!  See you back here Wednesday for What's Up Wednesday!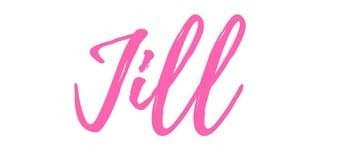 xo, Jill