Happy Monday friends!  Who watched the Super Bowl last night?  I never get to invested in either team but I do enjoy watching and of course hoping for funny commercials and an entertaining half-time show. I'm going to come clean with you, I thought the half time show fell short. I like Maroon 5 but it was just okay for me. Although, Adam with no shirt and tattoos helped make up for it. But the Super Bowl event was pretty underwhelming for me.  But anyways, let's get to today's main event….
I have so many fun new things to share for Monday Must Haves.  Some things I posted this past week on my Instagram and they got such rave reviews and so many questions that I decided to share them on here too.  Others, are some fun recent finds that I'm totally loving.  So let's get to it!
First up, these booties with faux fur trim were hands down the hottest topic on my Instagram last week.  And rightfully so because they are so cute!  I can't stop wearing them.  Oh and the best, maybe most shocking part…..they are from Payless!  They are super comfortable and warm, also come in black and are under $25!!  Forget the Patriots, these are the real winners.  You can shop them here.  And I've shared the leggings before but they are available here, and are another often asked about item.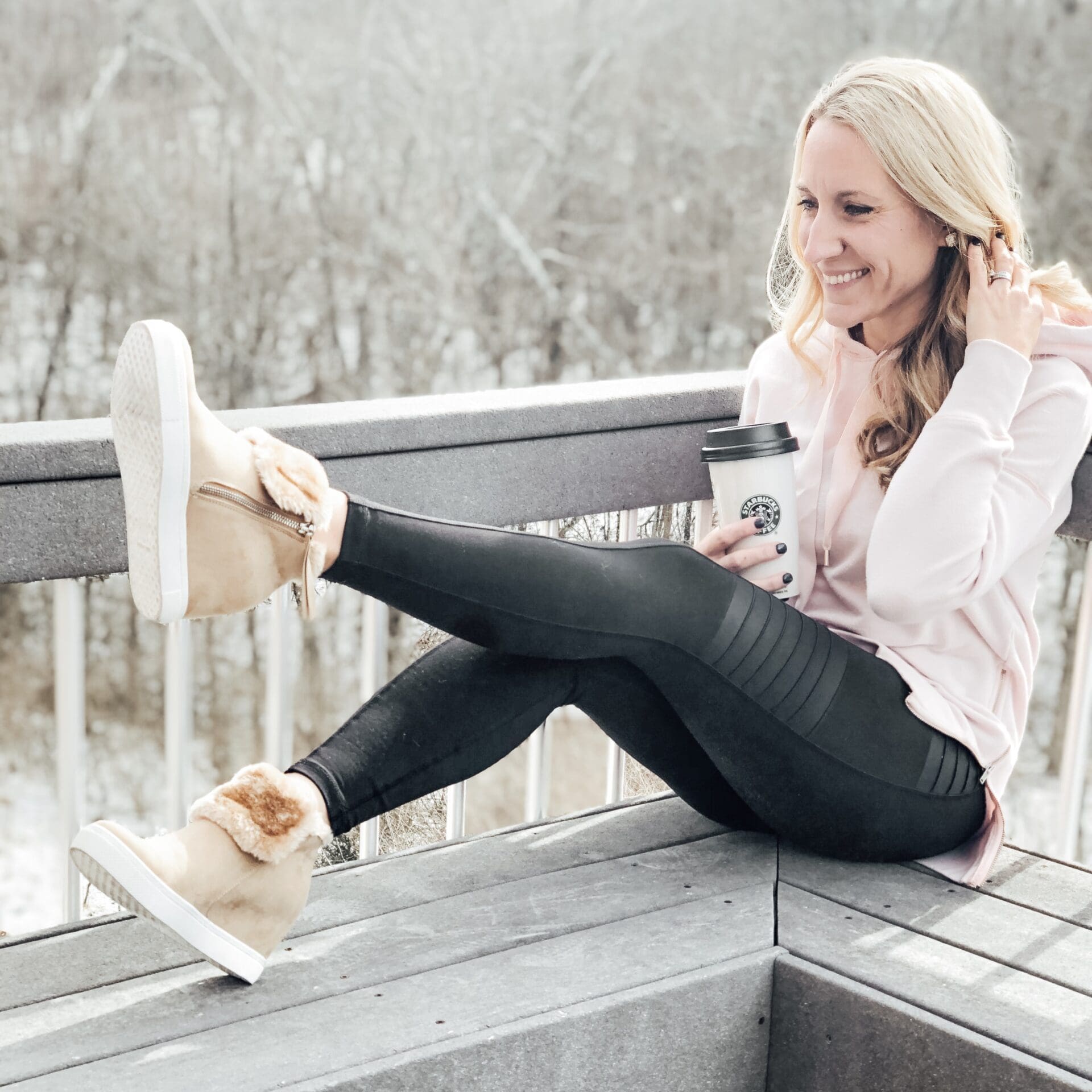 And while we're on the topic of clothing, let's get to today's featured item….
I found this tee recently and thought it was too cute to pass up.  It's from an online store I recently found through Instagram called Academy M.  I was first drawn to them for their collection of clothing geared toward your hair color…..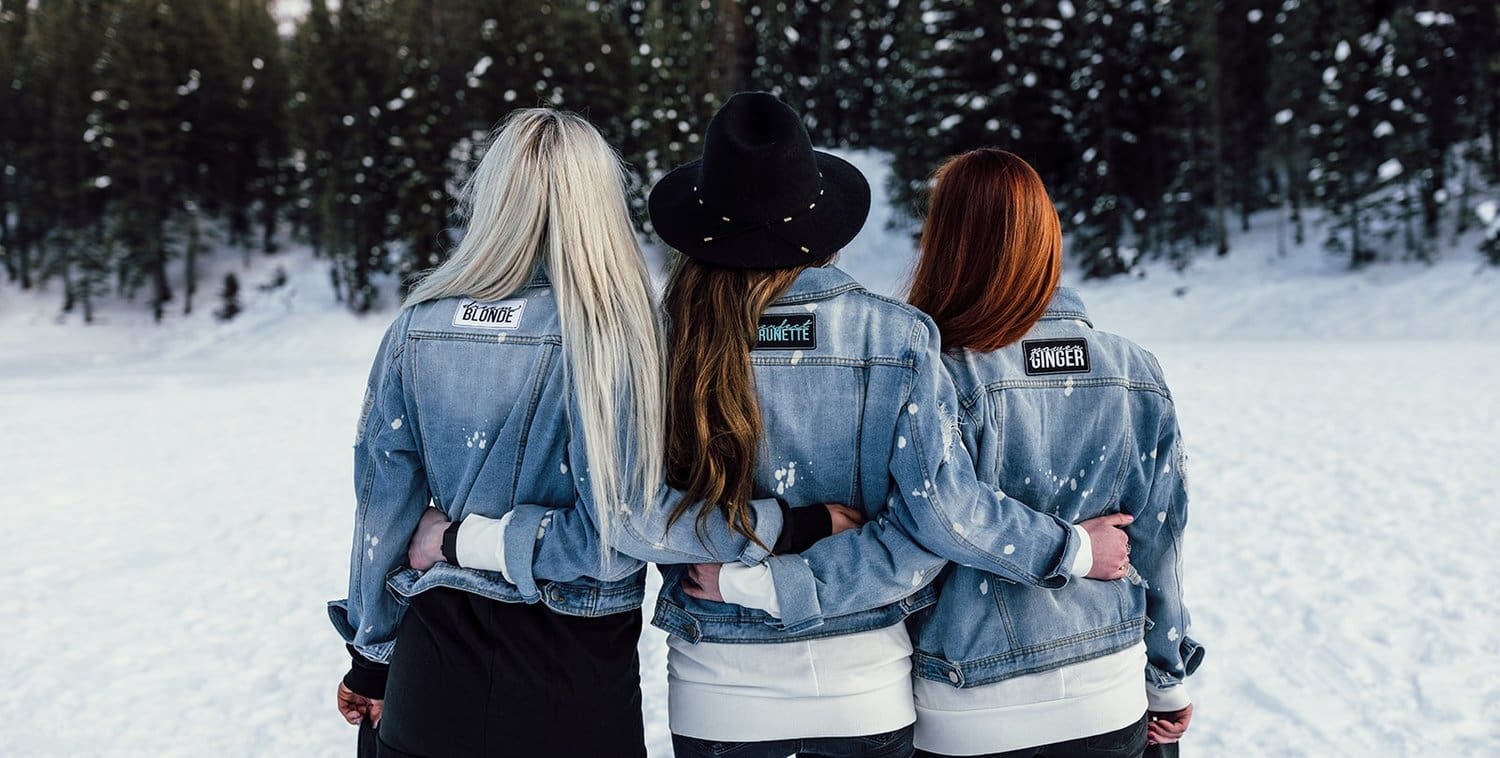 They have tee shirts with sayings like "blonde squad," "dream blonde," etc. on there too, but once I got exploring their site, I found the cute camo tee and couldn't pass it up.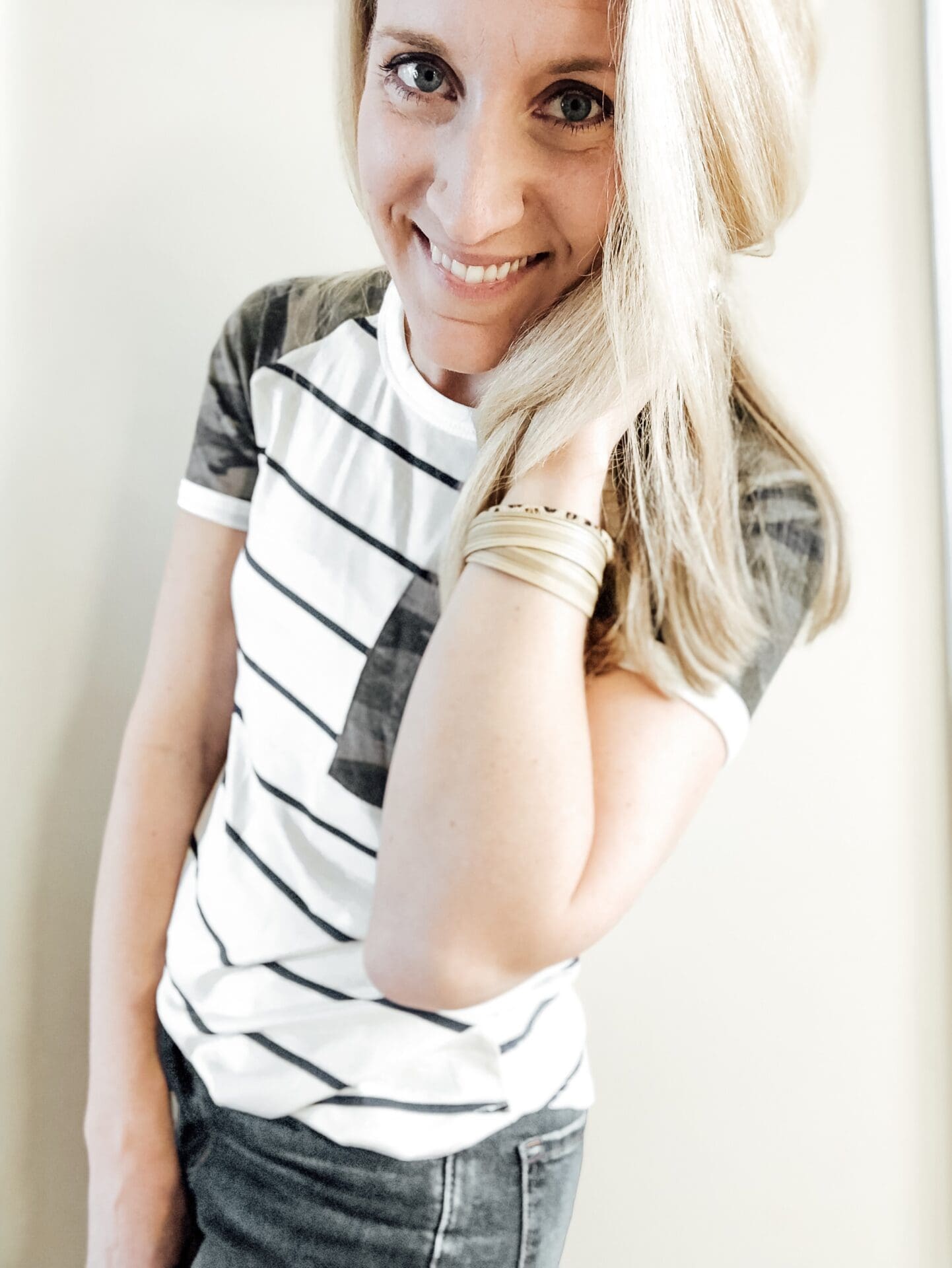 The bracelet from the picture is another recent favorite of mine that I found at a local store here called Rose & Remington.  They don't have this exact one online but should still have it in store.  Below is a similar one, that I also thought was cute and almost bought instead.  That one is available online, here.  I'm digging leopard lately.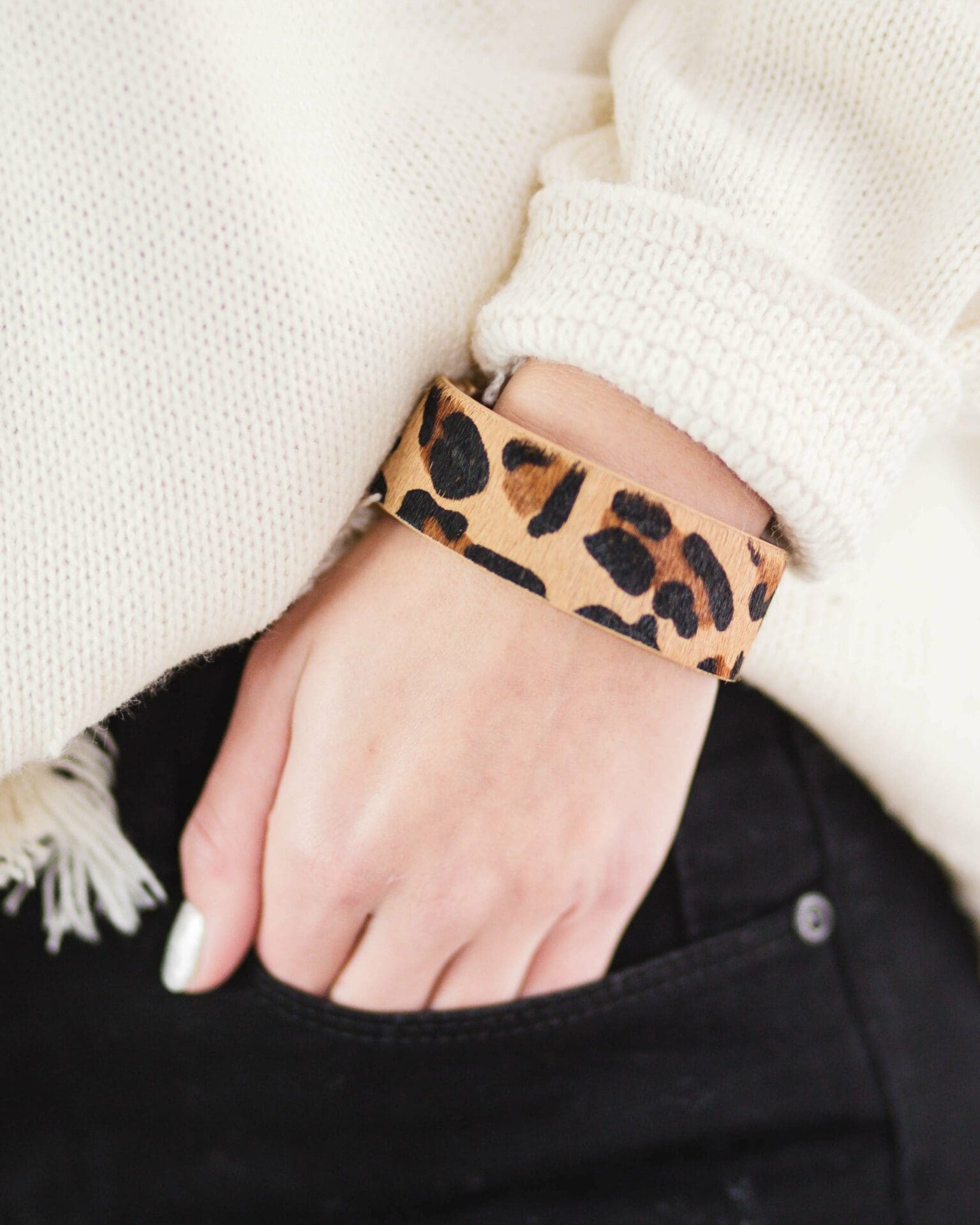 Here are some similar wrap bracelets I found that I also thought were cute.
Bracelet 1 / Bracelet 2/ Bracelet 3
And speaking of Academy M, I also got these cute scrunchies from there too, but it doesn't look like they have them for purchase anymore. Who would have thought there'd be a time in my life when I wore scrunchies again?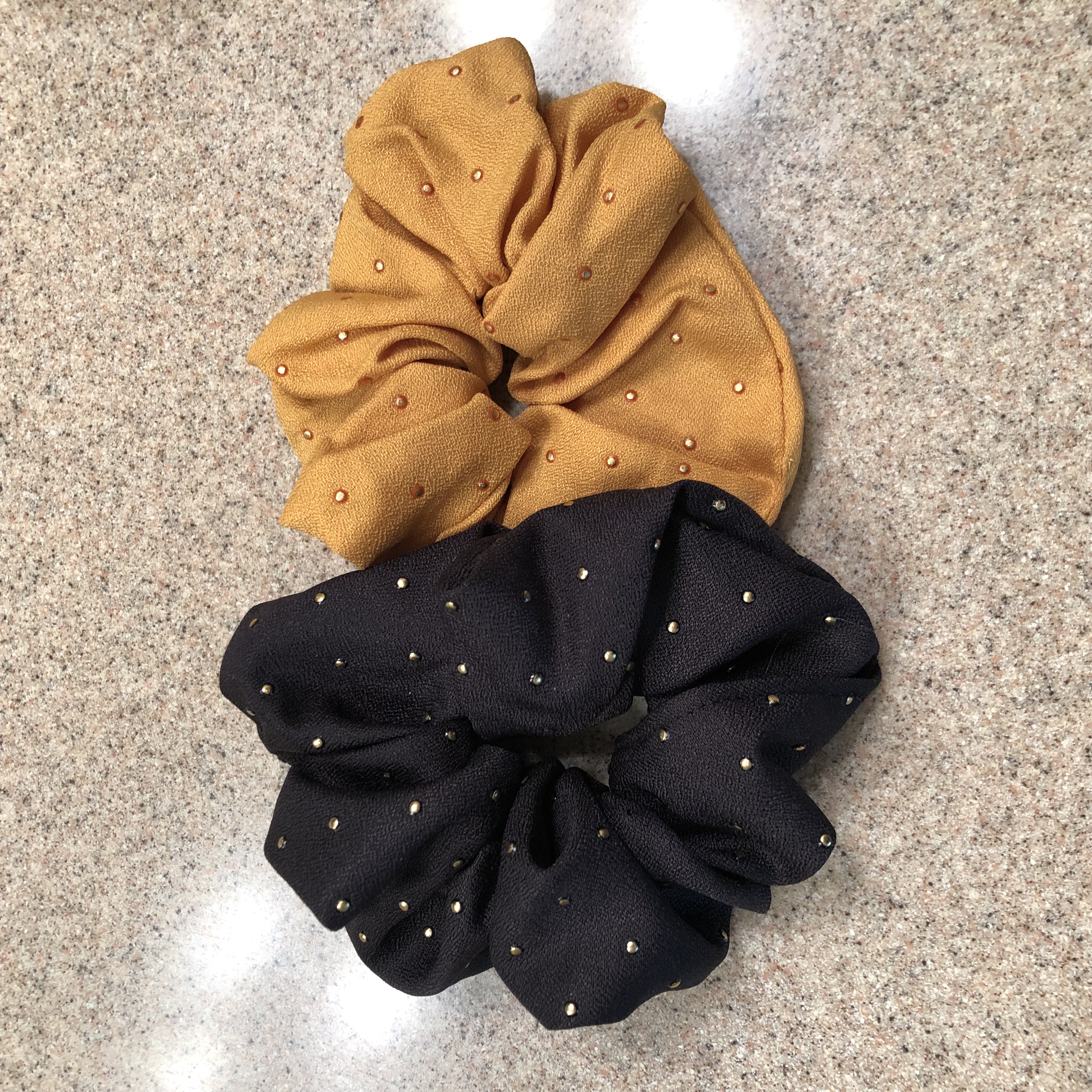 And while we're on the topic of hair. You guys may remember last week when I shared this must have hair dryer by T3. Well friends, they continue to impress me. This time with their curling iron. I am in love with this one.…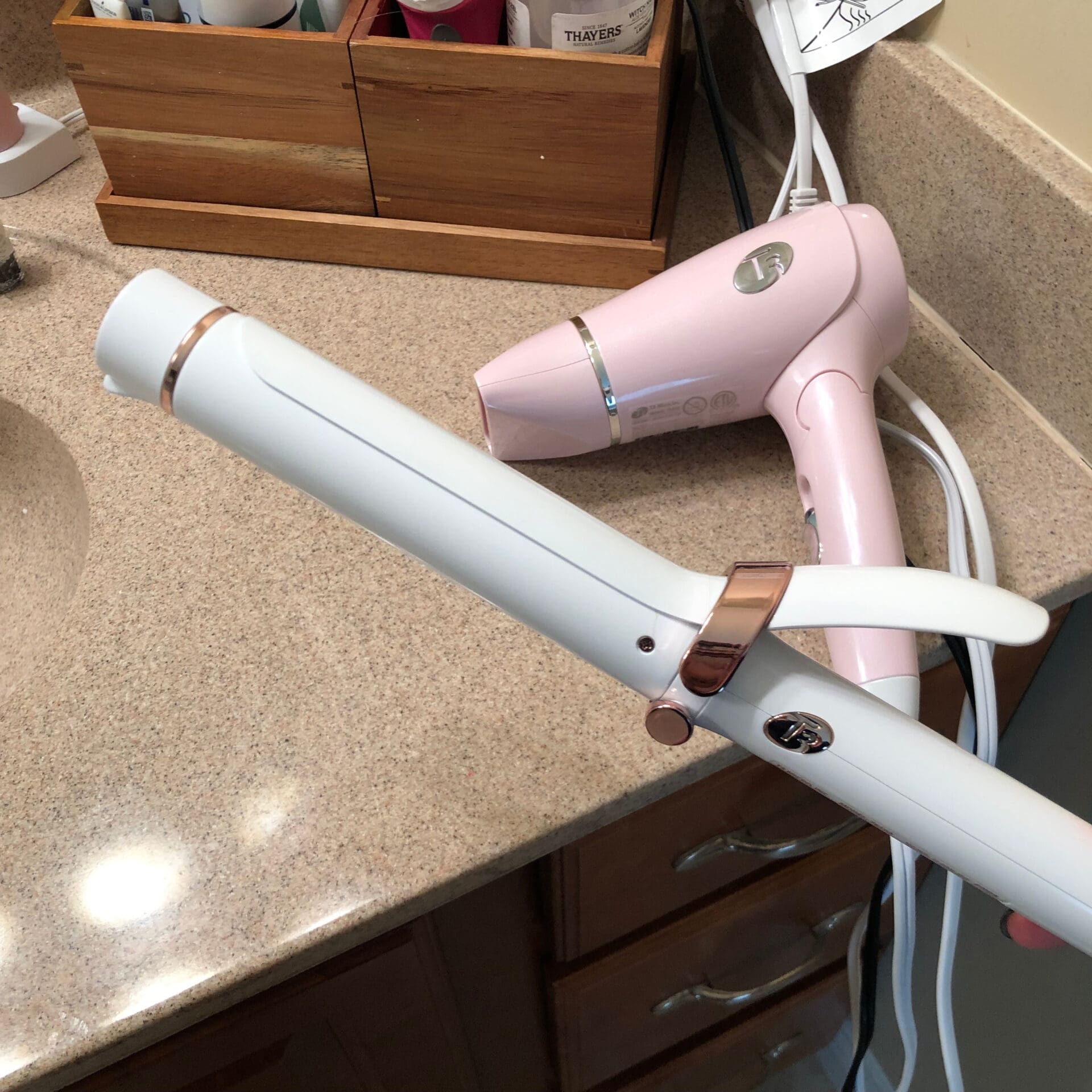 At first when I got it I thought I had ordered too small of a barrel, but after a few uses I found it to be perfect! And my curls last! Their products are a little pricey but so worth it in my opinion. I'm eyeing up their pink compact straightener next.
Switching gears now, this next must have is a great tool for in the kitchen that you don't even appreciate having until you need it.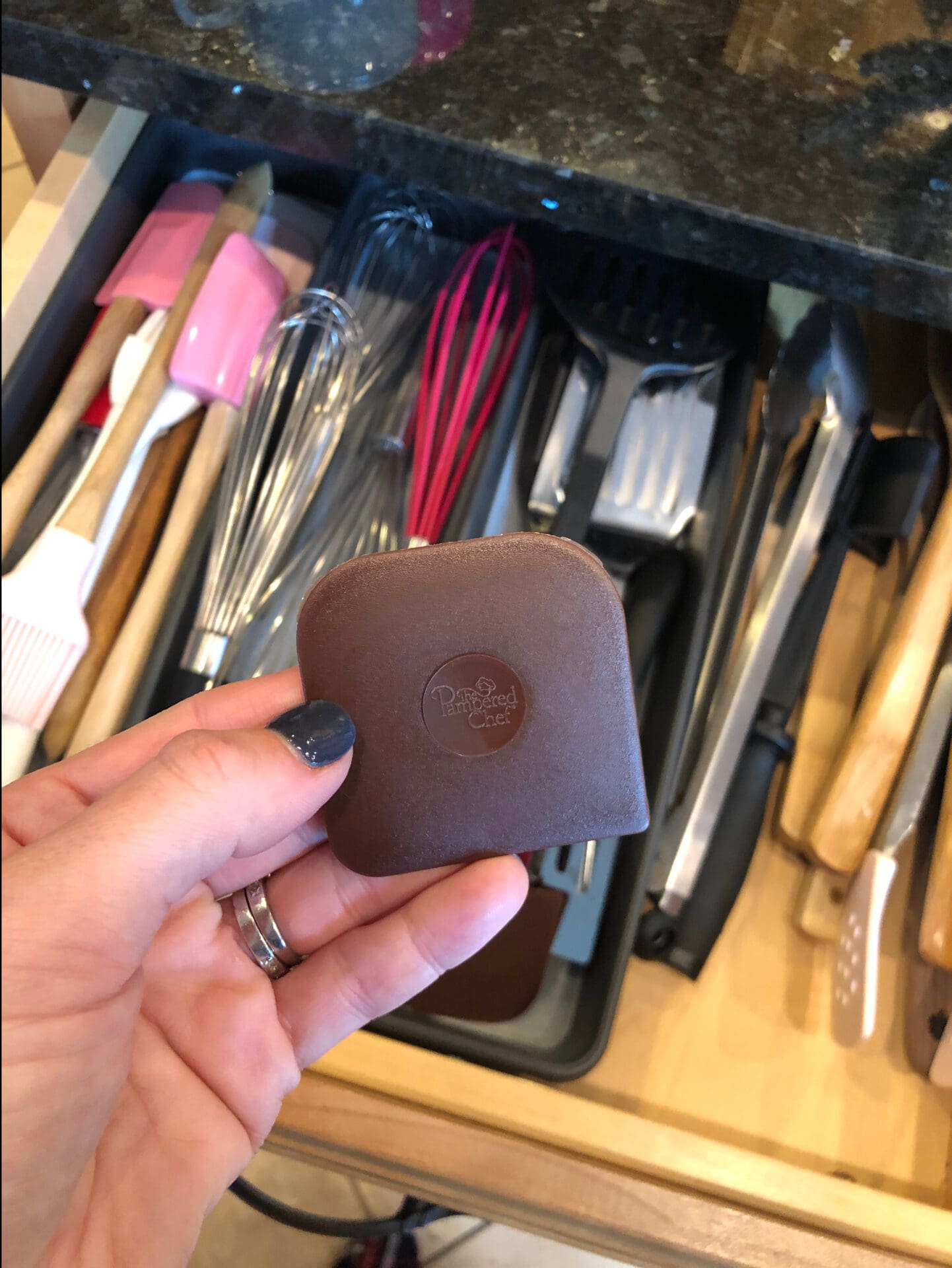 Who else uses these? It's a pan scrapper by Pampered Chef. Maybe I'm super late to the game here but my mom got me these for Christmas and they have saved my pans, and kept me from scrubbing aimlessly with a washcloth. They come in a pack of 3 and in my opinion are a definite must have in the kitchen. Aside from scraping pans you can also use them to scrape bowls if you have batter or something that clings to the side.
Last up, is a must have I stumbled upon recently thanks to Sebastian and his inability to stop peeing in the house despite being 9 years old!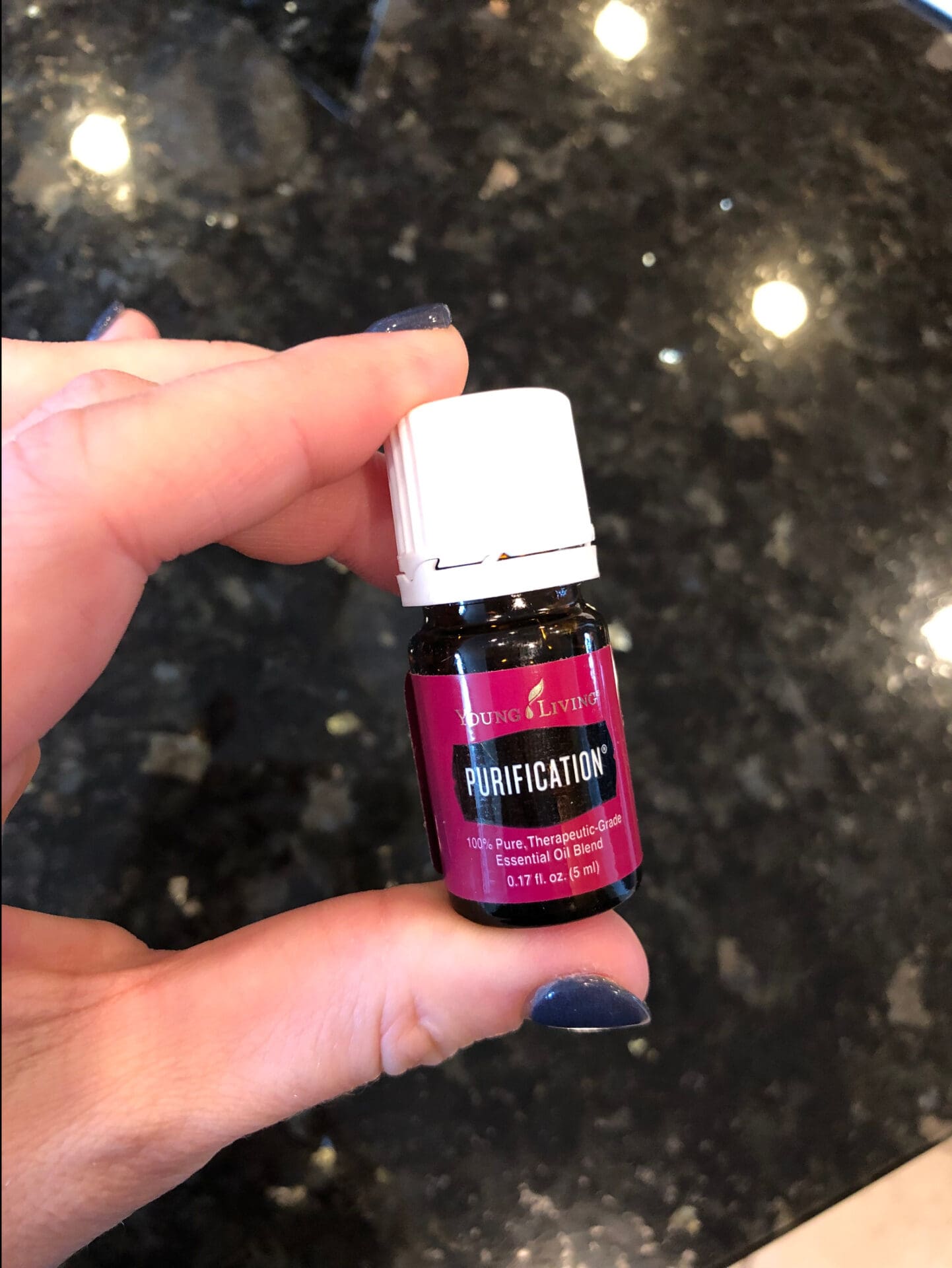 You guys know how much I love essential oils and until recently I only ever used purification in fresh water for flowers, instead of flower food packets, or to purify the air after I clean a room (I like to clean a room then diffuse this to sort of clean the air I just stirred dirt up in). Then, the other day I found a spot of carpet where Sebastian had secretly been peeing! I cleaned it and it made the entire room smell of pee sooo badly!  I didn't know what to do other than open windows, but in the dead of winter that wasn't happening, so I decided to try diffusing purification. I put it in the room and let it diffuse for 2 hours. When I came back in the room I kid you not there was not one hint of pee left behind. I was blown away! So now I swear by this stuff when it comes to ridding a space of strong smells. It's incredible. You can shop purification or other essential oils here. Just click the link and scroll down to retail to buy.  Or, if wanting several oils and a diffuser you can sign up as a member and get the starter kit. Feel free to message me with any questions.
Alright friends, that does it for this week's must haves. See you back here Wednesday. Have a great week!
Jill
xo, Jill