Happy Monday friends!  I hope everyone had a great weekend.  Ours was busy but good.  We attended a remodeling expo on Saturday to get some ideas and meet contractors for our kitchen reno down the road.  We spoke with two that had great ideas and made it less scary than we originally envisioned.  So, our next step will be to get them out to the house to really help us design the space.  I cant wait!  I have been wanting my dream, white kitchen forever now and we are slowly inching toward it happening!
But since it will be a little bit until I'm sharing kitchen renovation pictures with you all, let's turn our sites to the topic of the day….my Monday Must Haves!  I got some great new things recently that I couldn't wait to share, so let's hop to it!
First up, I have to share the thing I'm most excited about!  The other week I shared with you my word of the year (if you missed it, it's Committed, and you can read about why I picked it here).  After I decided what my word would be I found this company called MyIntent Project.  They make bracelets, and necklaces with your word of the year engraved on it so you can wear it as a daily reminder!  If you check out their page you'll see all the options (and several pictures of your favorite celebrities wearing their chosen word of the year)!  I just love this idea so much.  I ordered a bracelet and it arrived the other day and I can't take it off.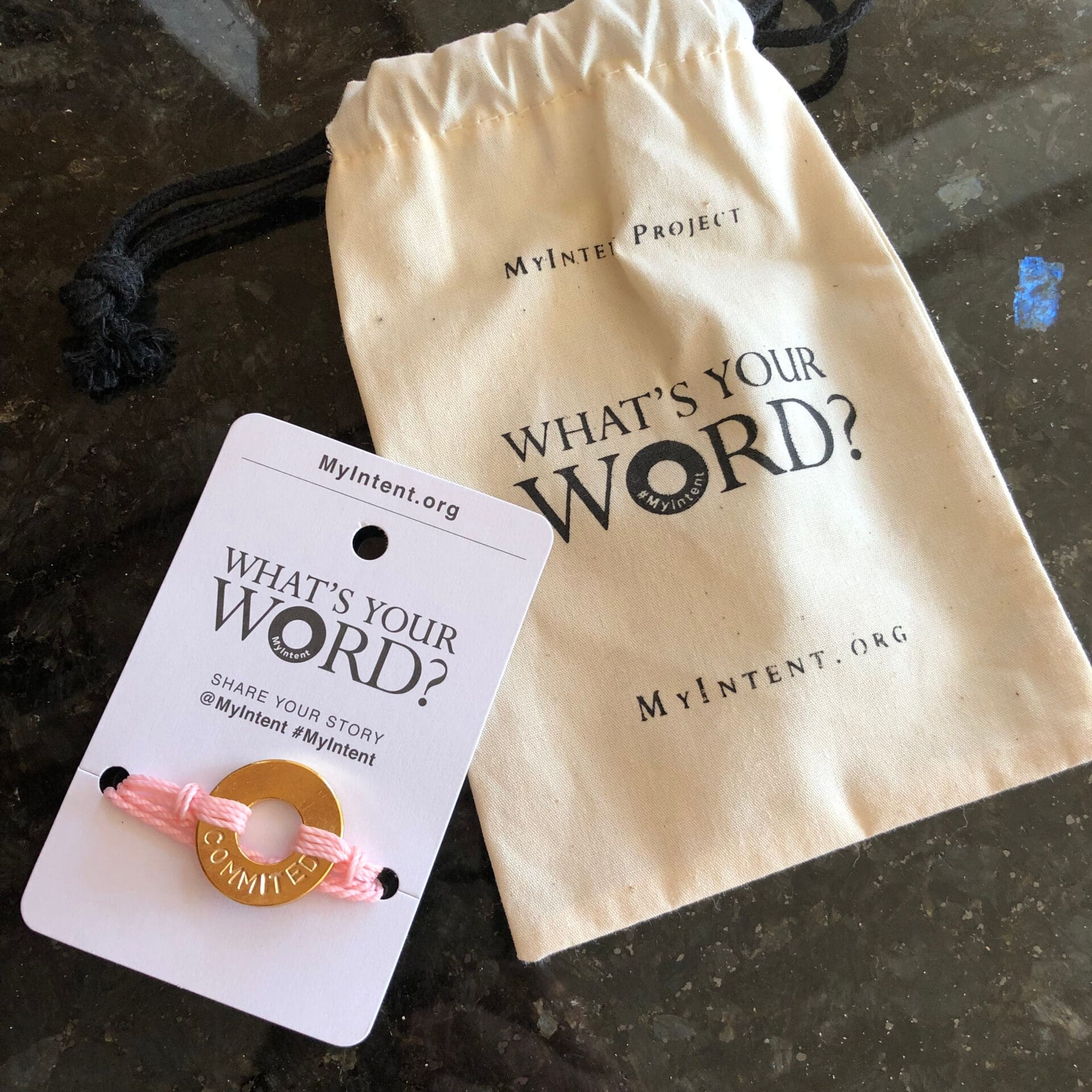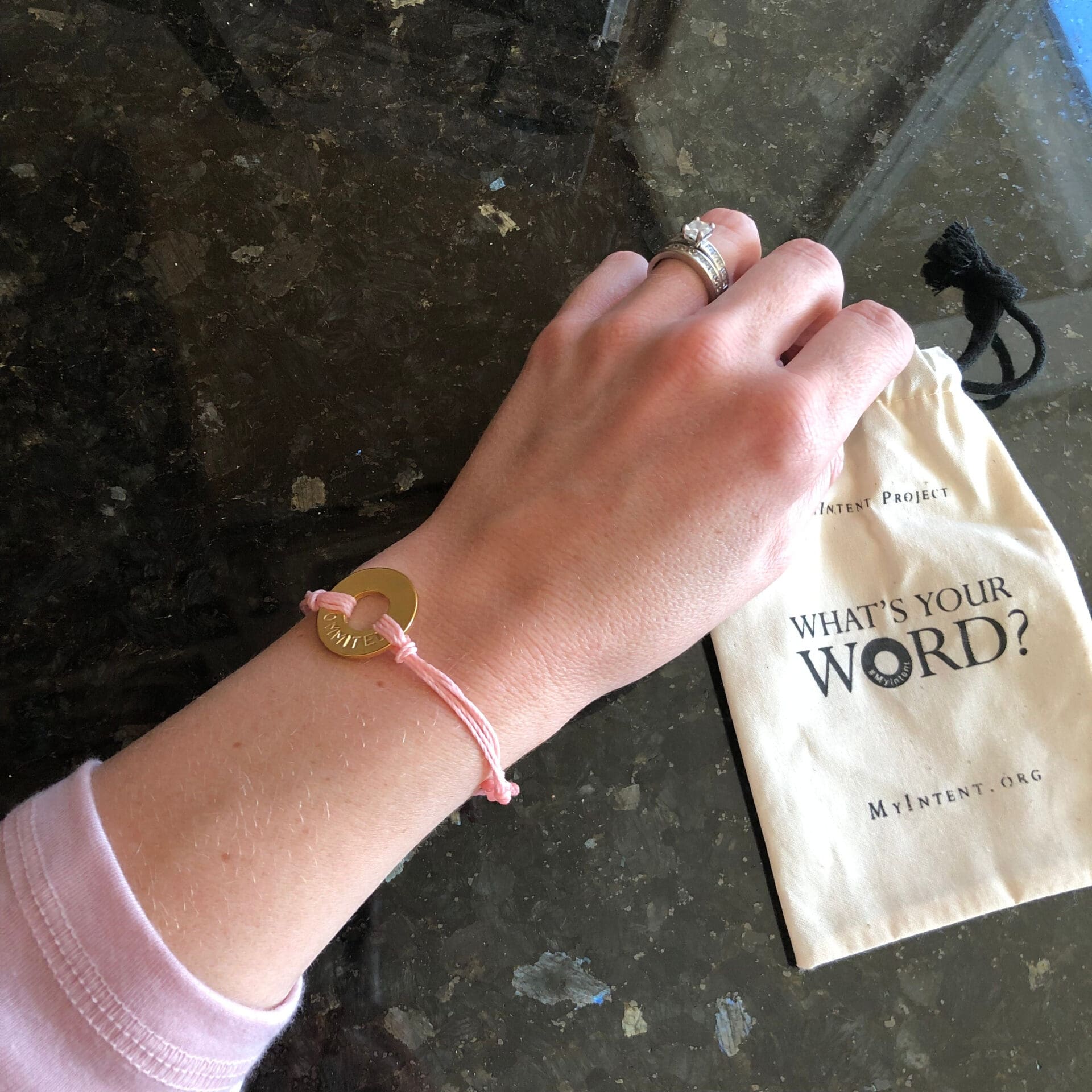 They have several different colors and varieties of bracelets and necklaces to choose from, and they can fit up to 2 words on there within a certain letter limit.  I'm also claiming the word "perspective" as one of my words this year, as a reminder to keep myself in check, but it wouldn't fit on the bracelet along with committed.  I'm considering getting another one, because I like them so much!  They run anywhere from $20 and up and would also make the best gift if you know someone who does a word for the year, or even if you wanted to put a word on there for someone.  Just an all around fun and useful idea.
My next two must haves are actually the must haves of other people, but I've heard such great things I decided to buy them.
I'm always looking for good book recommendations and I keep hearing how great both of these are, so I decided to give them a try.  Even though I haven't read them yet myself, I decided to go ahead and include them in today's must haves since I've heard such great reviews.
You are a Badass by Jen Sincero is supposed to be a great personal development book (which I'm all about these days) and good for anyone just trying to better themselves or grow in their personal or business life. I'm currently reading her short story type book, You are a Badass Everyday, and really like it, so I'm thinking I'm going to enjoy this one too.
The Last Mrs. Parrish was on everyone's summer reading list so I had to check it out.  It's supposed to be very suspenseful and a thriller type book.  I loved The Couple Next Door and Behind Closed Doors, and I'm told that if you like those you'll love this one!  If I can finally get around to actually reading some books (one of my resolutions I'm already falling behind on), then I will gladly do a book review including both of these.  So hopefully this will keep me accountable to read them.
Next, you all know how much I'm obsessed with having healthy, good hair these days with my use (and love for) Monat's products (and if you haven't used or heard of Monat, reach out because you guys….total game changer for my hair).  Anyways, since falling in love with Monat and switching out my products to now only use theirs, I also wanted new tools for help styling my hair.  I kept hearing so many good things about the brand T3 so I decided to give their hairdryer a try…..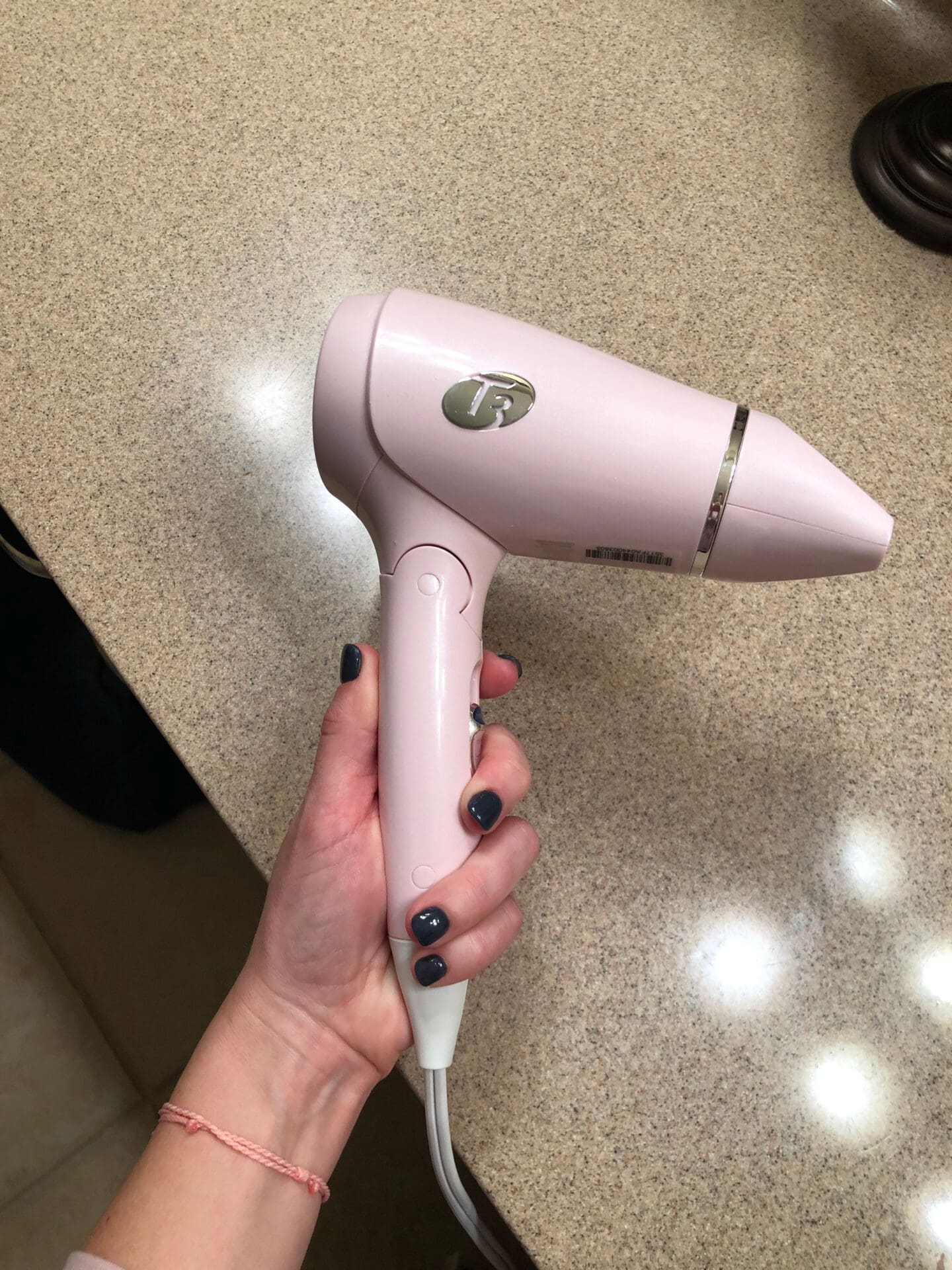 Friends, I don't know if it's weird to say I'm in love with a hair dryer, but….I'm in love with this hair dryer!  I mean the fact that it's pink alone sucked me in and is reason number one that I love it, but then I used it and was blown away (no pun intended) at what a great job it did!  Prior to using it I had worked out, and had a ponytail crease in my hair.  Then after I used it (on dry hair, I didn't wash it yet) it got it nice and straight and removed the crease!  I then used it the next day on wet hair and it did a great job in a short amount of time.  This is the T3 featherweight compact hair dryer which I got so it folds up and is good for travel.  It's so lightweight and quiet!  Here is a picture from after drying with it….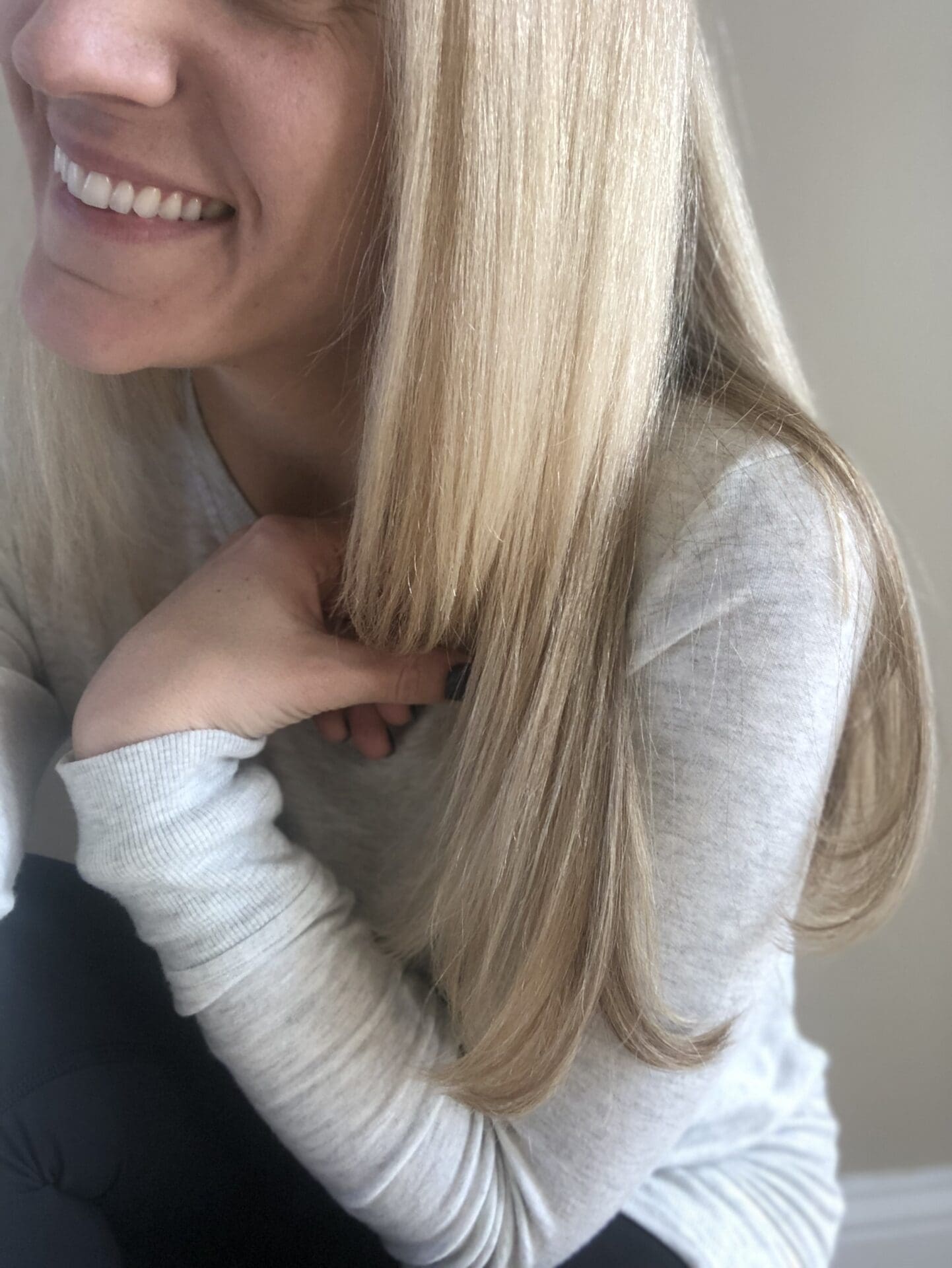 Monat and this hairdryer….keeping my hair smooth and sleek.  That's a win any day!  You can shop the pink one here, and all their other options, including full size hair dryers, curling irons, and straighteners, here.  They are pricey, but totally worth it in my opinion.
And speaking of things I do for my hair…..
If you aren't using a silk pillowcase to sleep on you are missing out!  I have been using one for over a year and will never go back!  They are supposed to be so good for your skin and hair because when we sleep on traditional cotton pillowcases they crease our face and tangle/break our hair as we move around.  Silk pillowcases however, protect our skin and hair because of their smooth texture.
The only downside is they have to be hand washed.  With that being said they dry insanely quick!  The other downside is that they can be expensive!  This one from Nordstrom is favorited by many I know that use silk pillowcases, but if you are wanting to try one without splurging, then here is a great option from Amazon.
Next up, while we are talking bedtime routines….a must have item I have been wanting forever, finally came back in stock!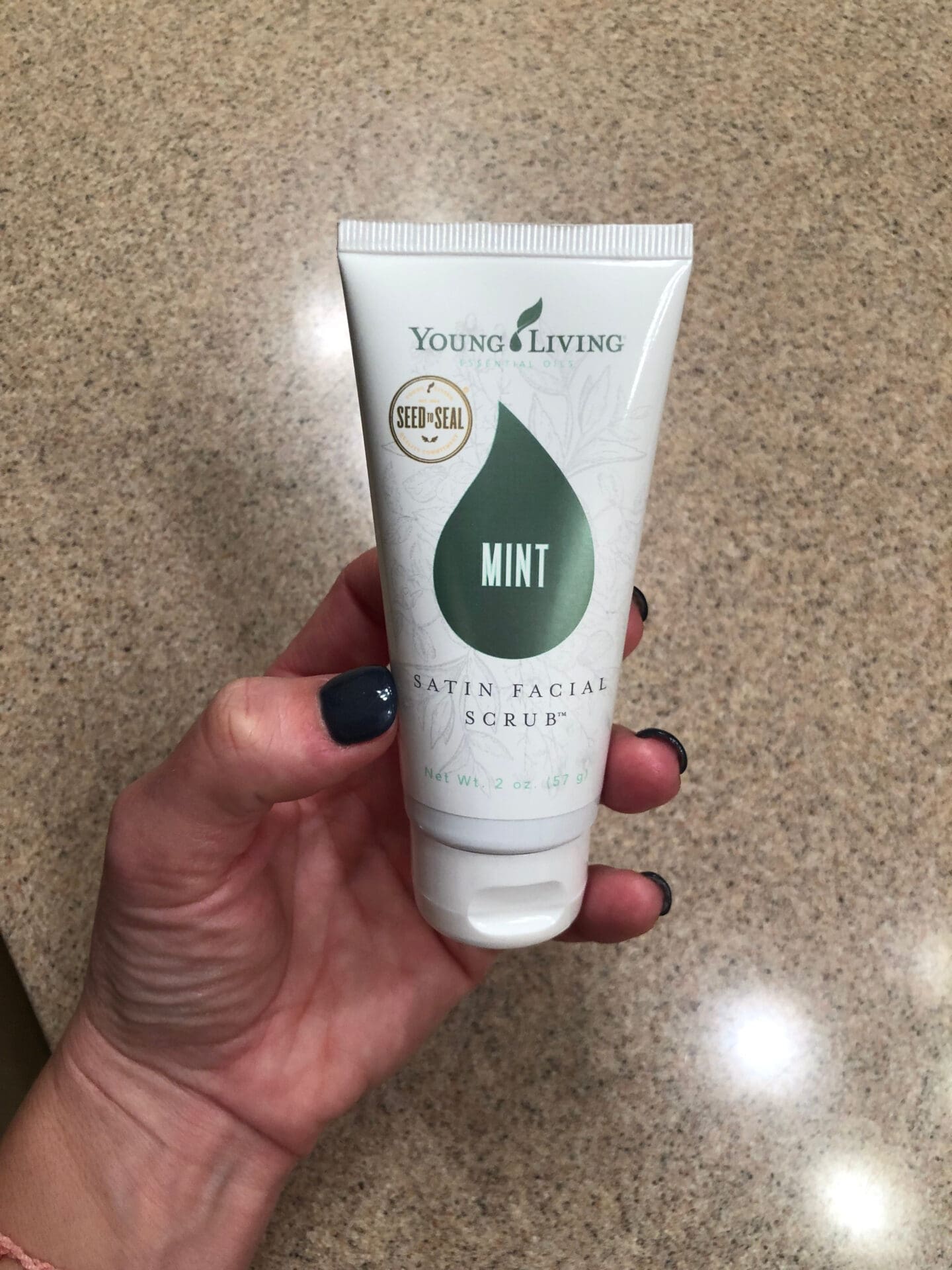 I can't even tell you how long I have been wanting to try this Mint Satin Facial Scrub from Young Living but it was always out of stock (clearly a must have for many).  But just recently, it came back!! I couldn't order it fast enough!! I tried it for the first time this weekend, and it's everything I hoped it would be and more.  A gentle exfoliant with an uplifting, invigorating, minty scent.  It's still available, but my guess is not for long!  You can shop it here.  Just scroll down to retail to buy it, or if you are interested in oils and want to get a premium starter kit while you're at it, then select member, grab your kit, then add this on.  I have yet to meet a product from Young Living I didn't like and this, I'm happy to report, is no exception.  Reach out if you have any questions.
Okay friends, that does it for this week of must haves!  As always if you have anything you deem a must have send it my way!  I'm always looking for new, can't live without items.  Have a great week.  See you back here Wednesday for What's Up Wednesday!
Jill
xo, Jill