Happy Monday friends!  I hope everyone had a great weekend.  Our weather was hot but beautiful and we made the most of it with quality family time.  Leyton is at such a fun age right now and silly and adorable and he loves to make us laugh, so we are always soaking that up!
Today for must haves I don't have a ton of items, but just some recent things I am loving.  So let's hop to it!Up first, I have to share this children's book because every single child should have it.  Rachel Hollis read it to us at the RISE conference last weekend and I loved it so much I instantly bought it on Amazon.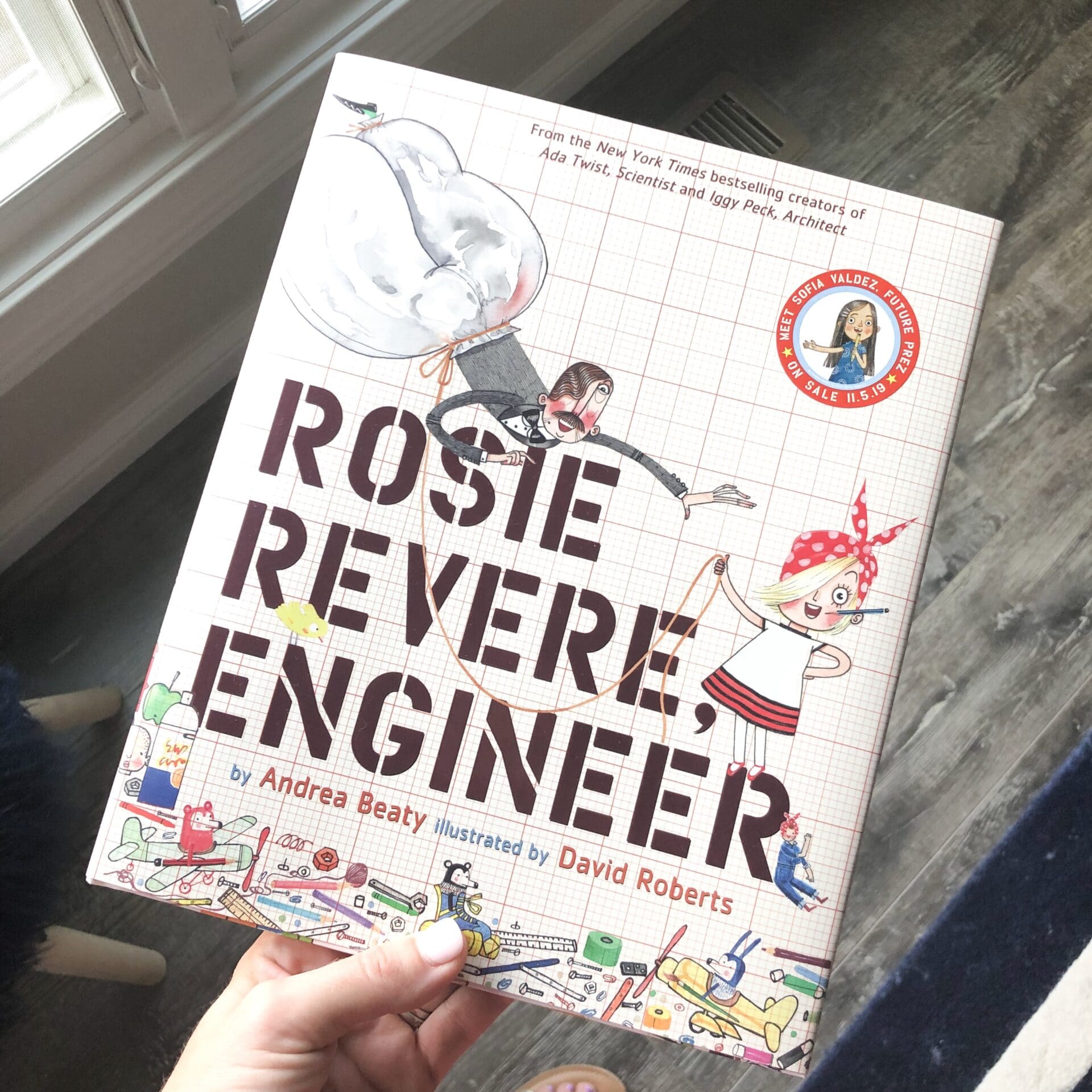 Rosie Revere Engineer is a book all about never giving up, being willing to fail and get up and try again, and pursuing what you want it life.  You guys, you will read this and get all the feels I promise!  It's so sweet.  Best yet, it's only $7.20 on Amazon and like $17.99 everywhere else.  There is also Ada Twist, Scientist…..Iggy Peck, Architect and coming soon (and available for pre-order) is Sofia Valdez, Future Prez.  I plan on Leyton owning them all.
And speaking of awesome books I got on Amazon….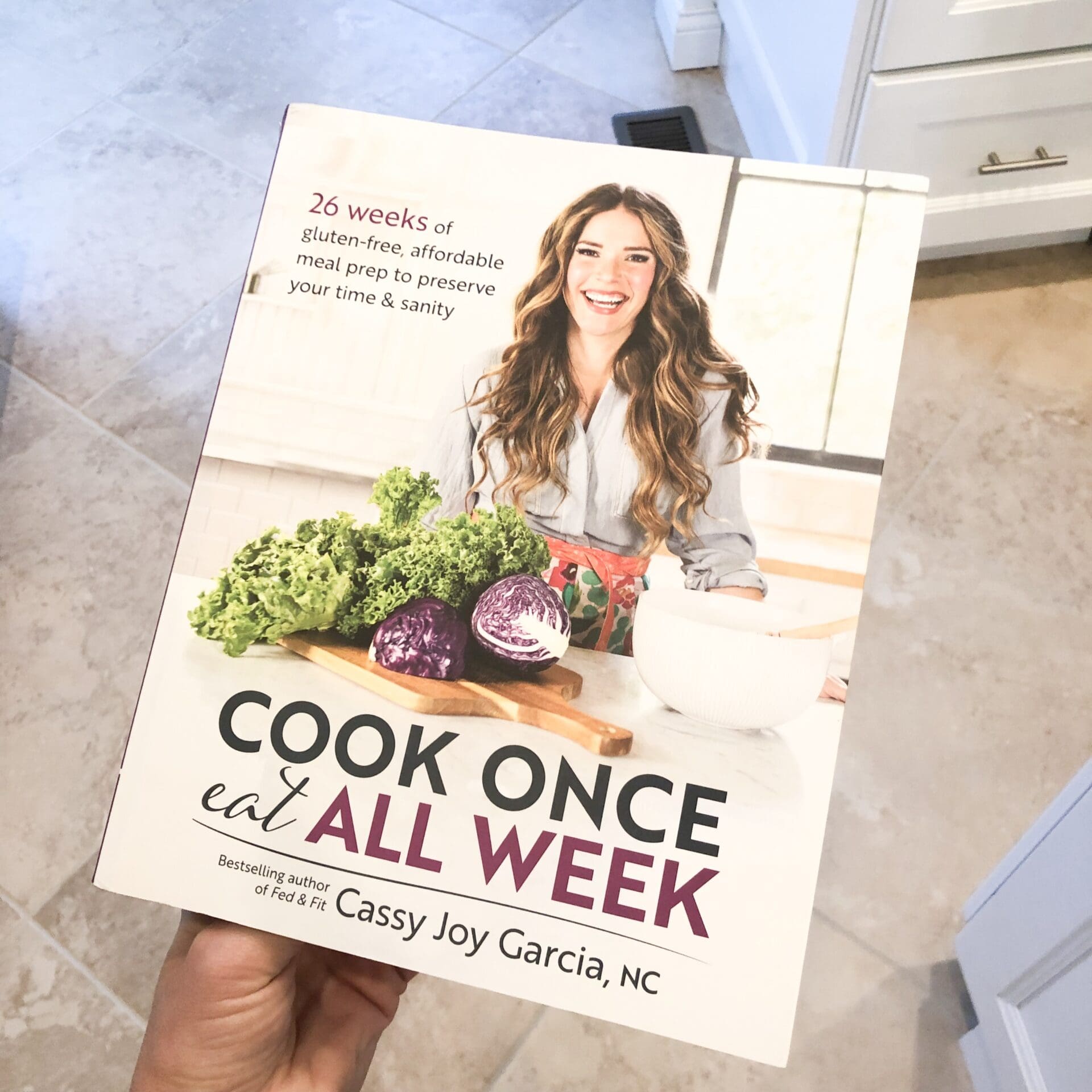 I'm really hoping this one is the answer to my cooking prayers.  If you've been following along here for a little then you know I'm so bad about cooking.  I really do not enjoy cooking, mostly because I hate the prep at the end of an already busy day.  So what I love about this book is that you spend one day a week (Sunday) doing as much of the prep as you can, and then come the week nights all you have to do is cook it all.  Yesterday was my first day using it but so far I'm a fan.  I'm hoping it will not only help me cook more but will be a way for us to eat healthier too because the recipes are pretty health friendly.
Next up….you guys I'm still sharing finds from the Nordstrom Anniversary sale!  There were so many good items I knew I couldn't get them all covered the first day.  Of all the items I snagged in that sale, without a doubt this tote (that you can barely see in the picture on the left) is my favorite purchase.
Tory Burch can do no wrong in my eyes.  I always love her bags.  Leyton is at the age where I don't need a full on diaper bag, but I need something big enough to hold a diaper or two, toys, snacks, etc. so I've been on the hunt for a nice tote.  At first glance I really wanted this in the baby pink shade.  It would be great for this time of year and I love me a soft pink.  But you guys, Tory is an investment and if I was going to spend the money I wanted a bag I could continue using for several months, and not one I had to hang up come September.  Plus, I don't know about you all but my blue jeans rub off on EVERYTHING!  And I was not about to have it ruin this beauty.  So I opted for the brown, and I love it.  Now, unfortunately the brown is no longer available but the pink is, as is black.  Shop them here.
And don't even get me started on the Birkenstock flip flop.  THE most comfortable summer shoe I own.  And while we are talking shoes…I got this wedge sneaker from the NSALE as well and love it!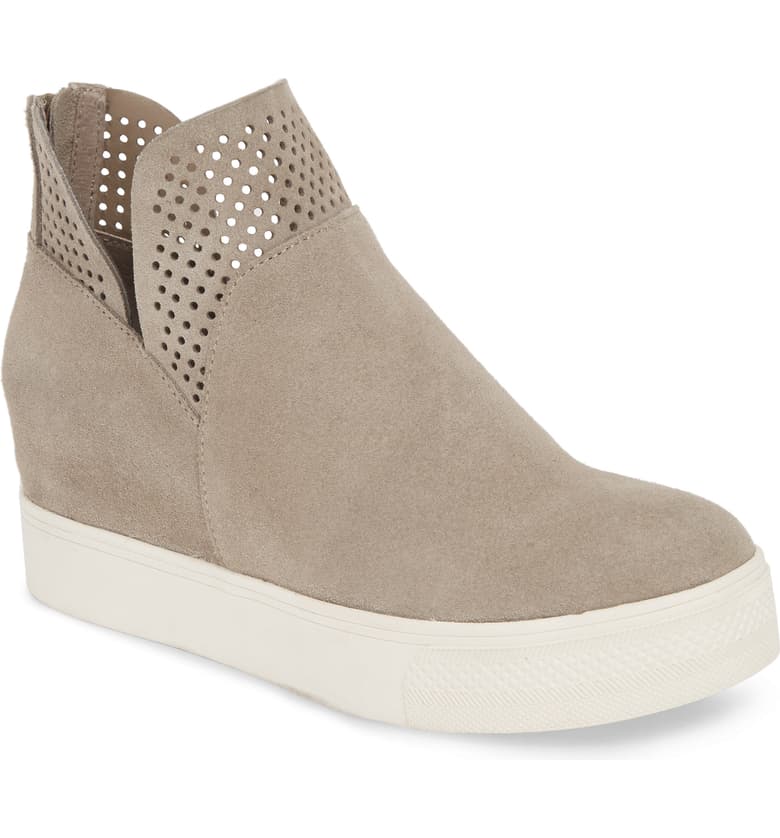 It's the Winnie by Steve Madden and they are a hot item this year.  They have a secret wedge built in, which I kind of think is genius.  I love how they look with jeans and I know they'll be my go to all fall and winter long.
And speaking of things that are all the rave….CBD oil is hot right now you guys!  And while I don't really need the oil for anything currently I did recently get this face cream and so far am really liking the results I'm seeing.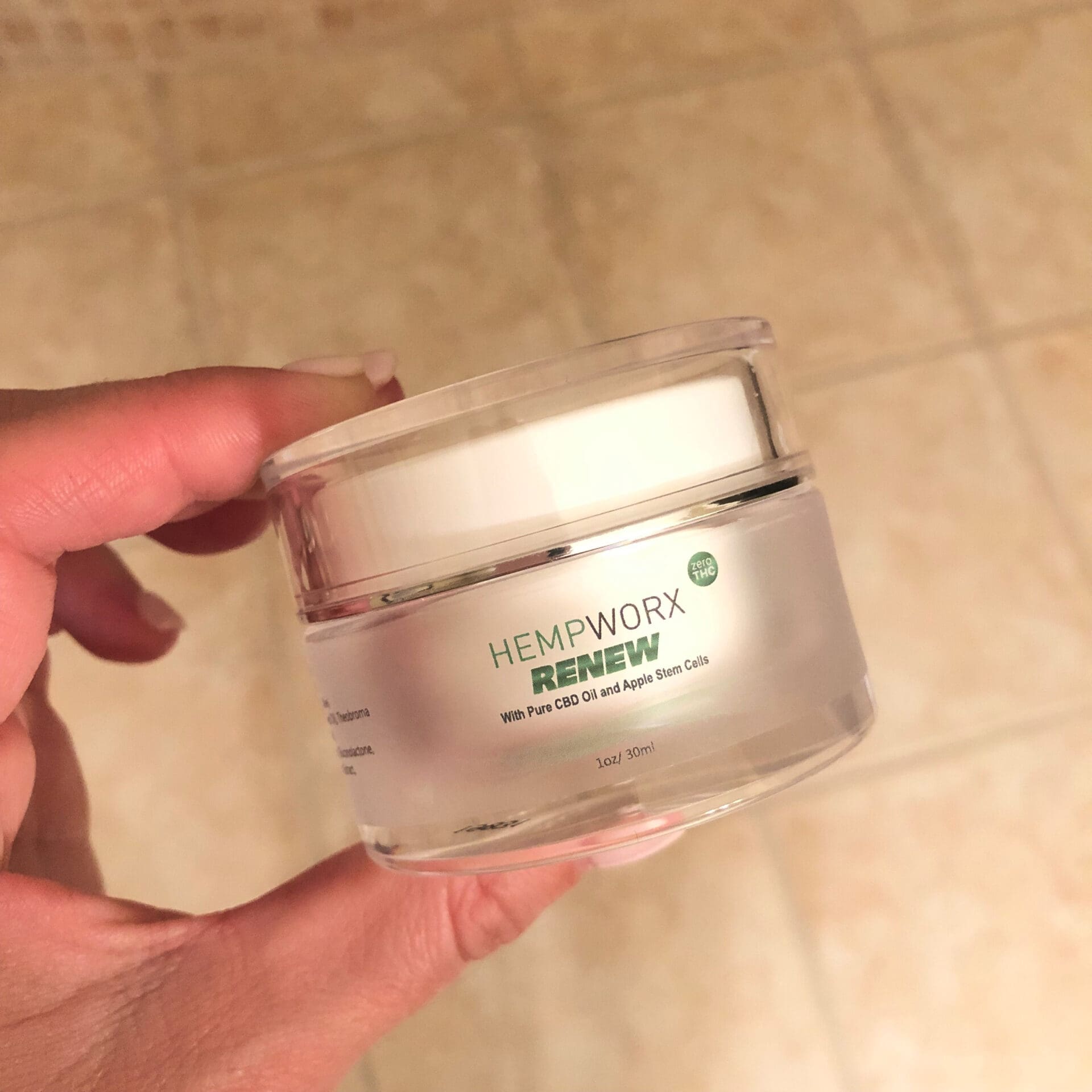 It's by Hempworx which from what I read has quality CBD products.  I've been using this at night and like I said, so far, so good.
Lastly, I stumbled upon this simple journal at Target the other day but I'm deeming it a must have because if you've been here before then you know it's more the practice, that I'm calling a must have…..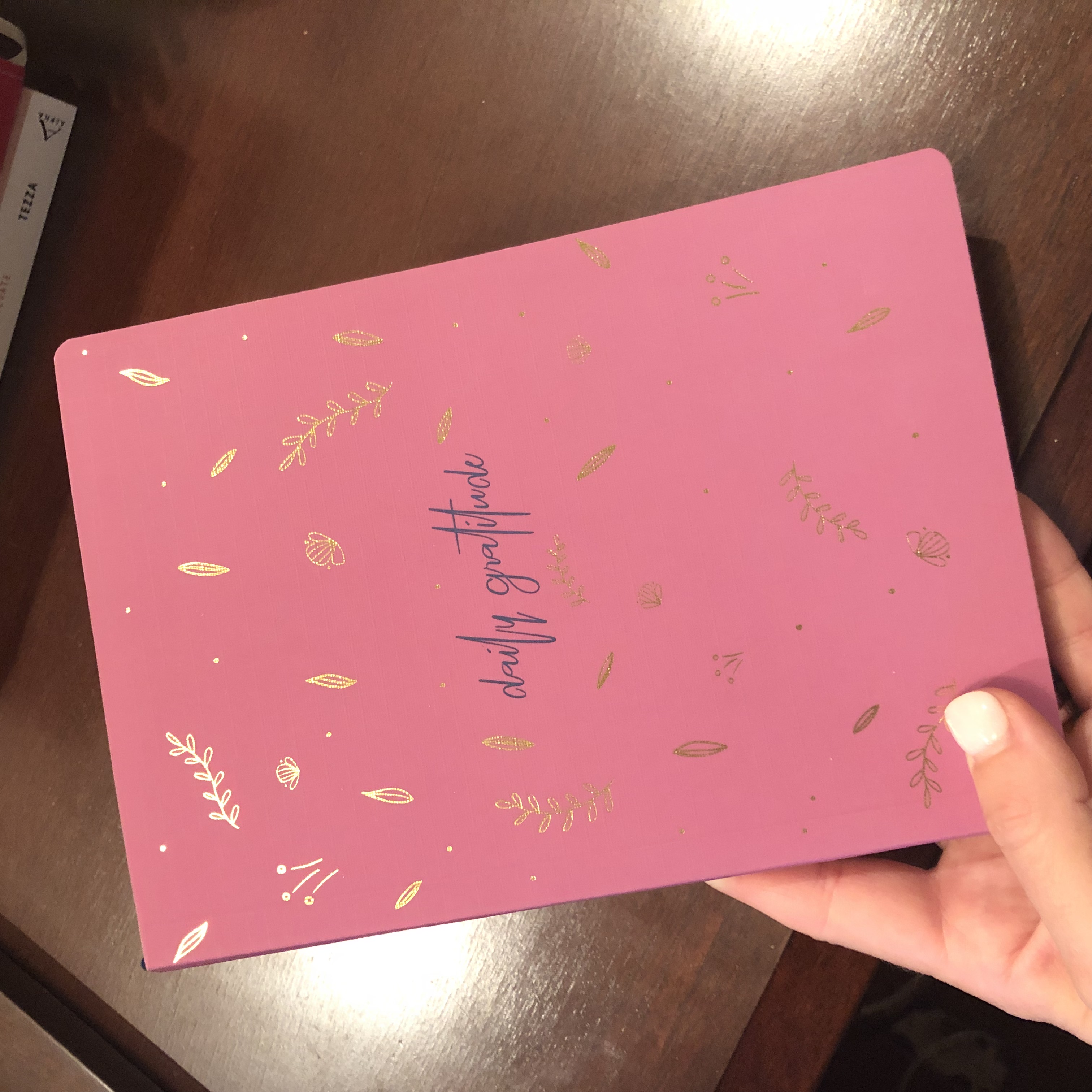 I wholeheartedly believe in taking time each day to write out what you're grateful for and if you've been looking to start this practice in your life then this is a perfect way to do it.  And best yet it's only $5.99!  Any old notebook will do, but I like to do things cute when I can.  You can grab this one here.
Alright friends, that does it for this week's must haves.  Have a great start to the week and I'll see you back here for What's Up Wednesday!
Jill
xo, Jill