Happy Monday friends!  Sorry I fell off the face of the Earth last week.  I had plans for the Napa recap on Wednesday and then Nordstrom sale opening to the public Friday but you guys, then this happened…..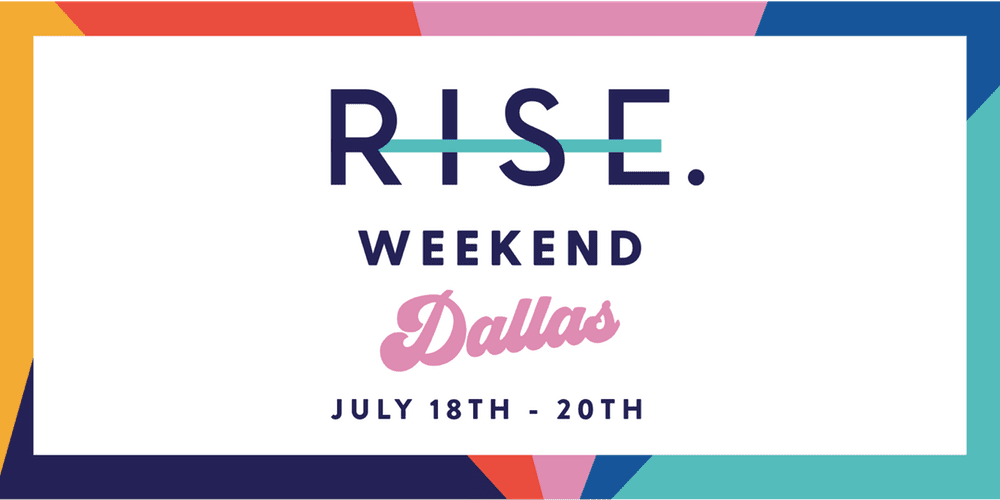 That's right! It was Rise weekend!!  I left Thursday afternoon and once I got there I was busy with all things Rise and truly just relished in the peace and quiet and mama alone time.  So, I gave myself some grace, enjoyed some time off and now I'm back at it!
The conference you guys was so amazing! We got poured into, got so many good nuggets and take always, did soul searching, made friends, and just had the best time!  This leads me to my first must have of the week….
Personal Development Conferences!  Every single person in this world can and should attend these types of conferences.  They aren't self help they are self improvement, and I don't know anyone that can't use a little of that in some area of their life.  I left there (as everyone does) feeling renewed and refocused with some big goals in mind.  My goal is to try to attend one a year, whether that's Rachel or someone else, and my bucket list is Tony Robbins.  One day friends.
And speaking of the Rise conference, that leads me to some other things that I am deeming total must haves…..
Both of these guys were speakers at Rise and I can't wait to read their books!  Trent Shelton was definitely one of my favorites.  Man, I need him yelling at me daily.  He's a great motivator.  You can grab his book here.  And then Nick Santonastasso I actually missed because I didn't do the health and wellness day of the conference and that's when he spoke.  But everyone raved about him.  His story seems beyond inspiring!  Shop his book here.
And you know I can't talk about Rachel Hollis without talking about this must have that has been mentioned here before…..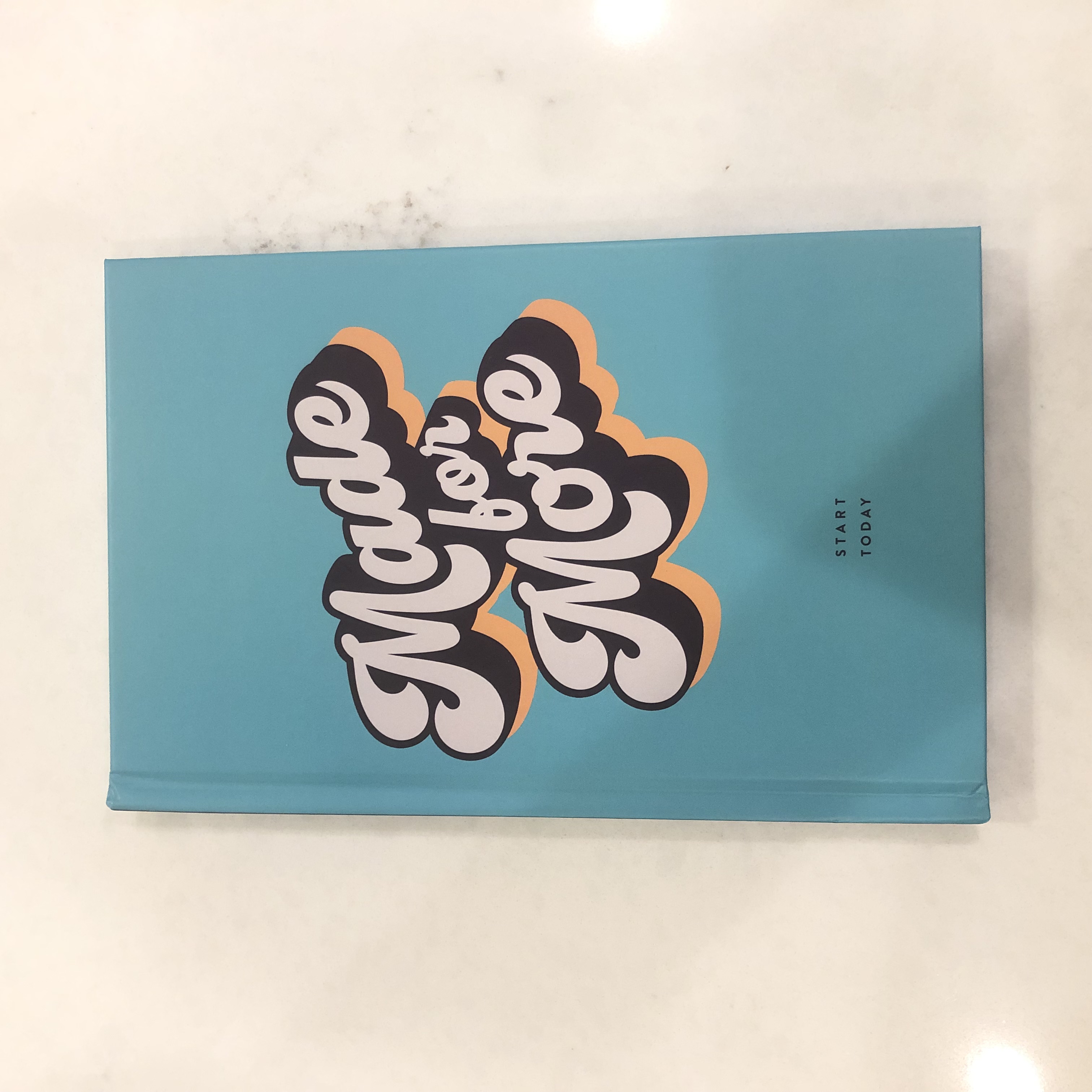 You don't actually need one of her Start Today journals but the practice that you do within the journal is what is the must have.  Every day you list out 5-10 things you are grateful for and then you write out 10 daily affirmations.  I've been doing it for months now and have no plans of stopping.
Next up, while ins Texas, I stopped into Target and found this beauty…..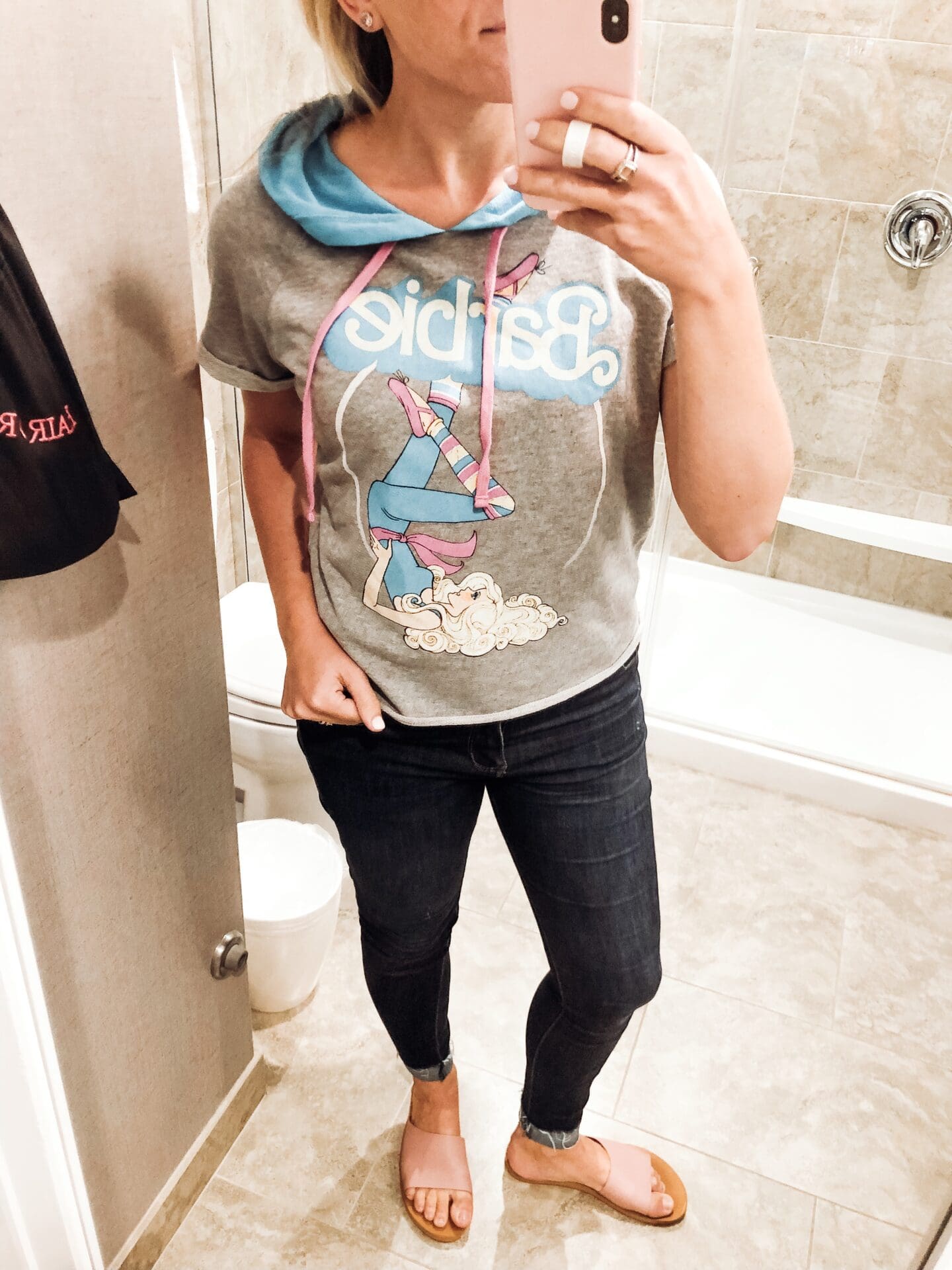 If you are a Barbie lover like I am then this is a must have, without question!  I love cut off sweatshirt tops like this.  It's comfortable and great for just running around the house or errands, etc.
When I actually had to attend the event however, I wore real clothes.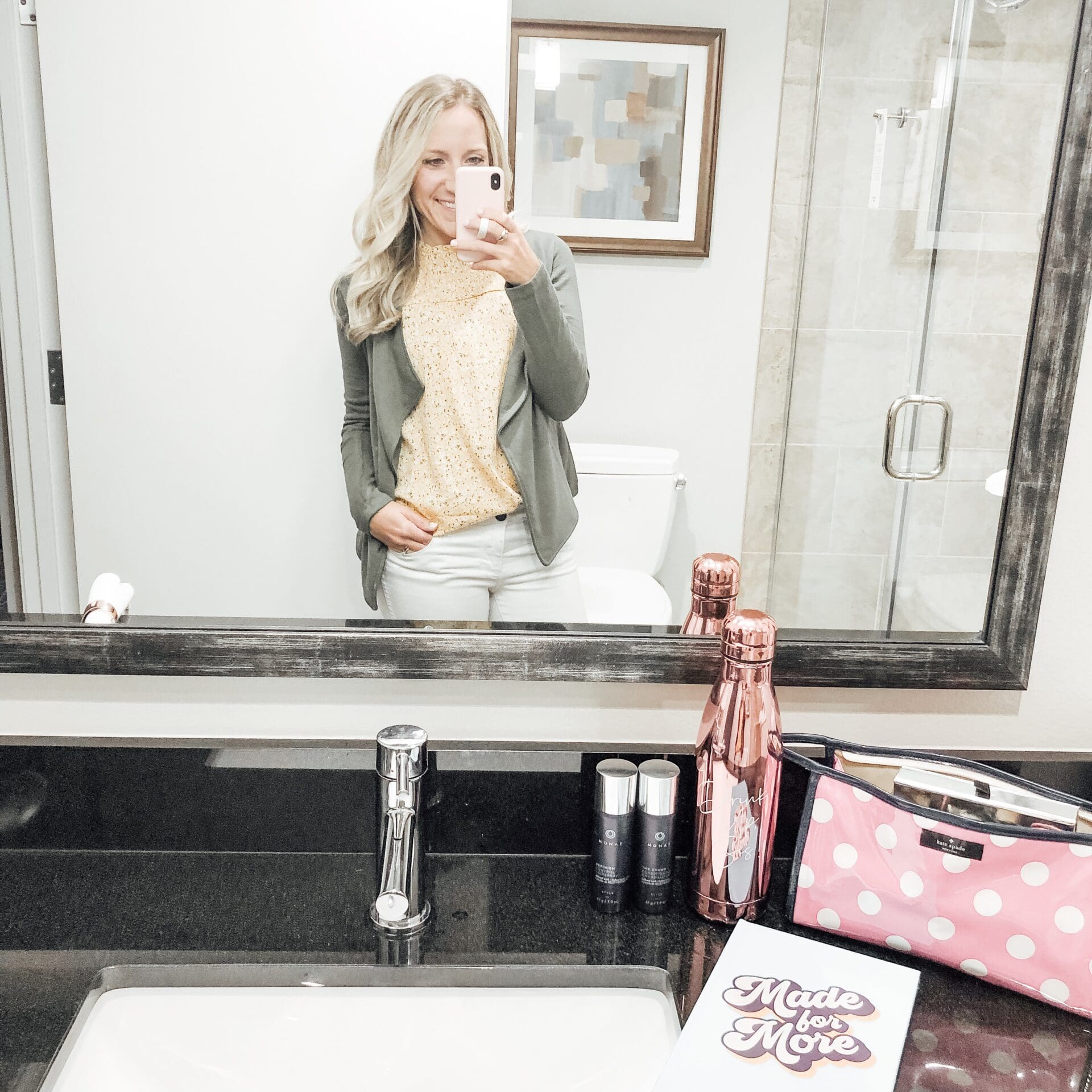 So many must haves in one picture.  My journal, my Monat dry shampoo and hairspray, my new Rachel Hollis water bottle, and my outfit from the Nordstrom Anniversary sale.  Shop the yellow tank here (although it's only available in XXL now) and the olive green blazer, here (comes in several colors).
Last up, speaking of the Nordstrom sale, I ordered a few booties this year because I was in need of new ones and the first pair arrived last week and I love them!
They are by Lucky brand and are so cute and comfortable and I love the side slit and the brown color.  And I like the height.  These were winners for sure, and they come in 4 colors.
Alright friends, that does it for must haves this week!  The Napa recap is FINALLY coming to you Wednesday, so I will see you back here then!  Have a great start to the week!
Jill
xo, Jill