Happy Monday friends!  Okay, I failed you bad last week!  I had great expectations of getting at least one blog post up while on vacation and even wrote one on the plane but then we got to Napa, and hit full on vacation mode and those plans went out the window.  But I'm back, it's a new week, and I'm ready to go!Now, I told you last week that I have a new segment coming that I was going to announce last week and then didn't post it, so rest assured that's coming this week :).
Moving on to this week's must haves I have a few good ones I'm excited to share with you, so lets hop to it!
First up, because we were just in Napa obviously I had to be a standard tourist and wear this tank.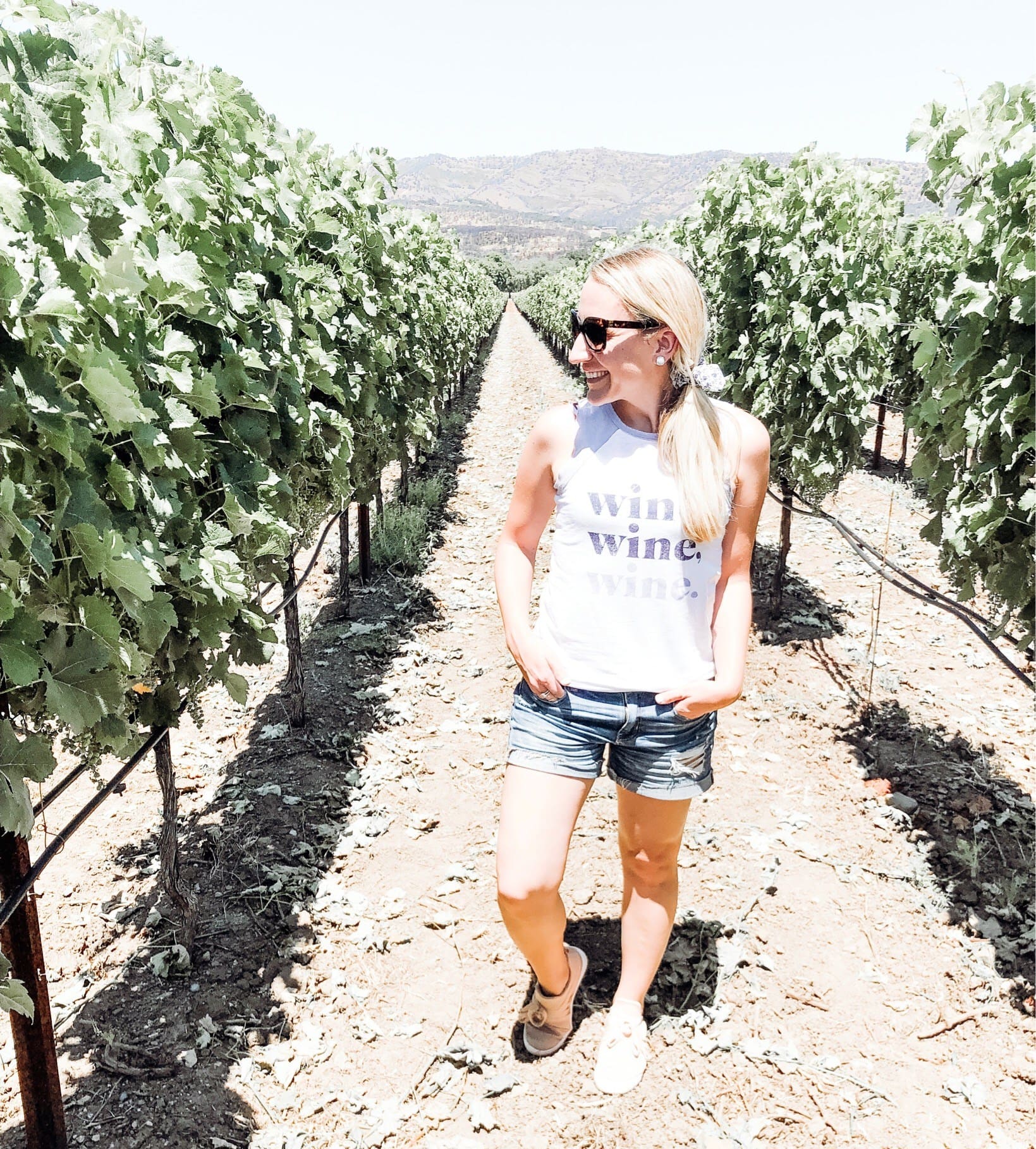 It's from Target and I got so many compliments on it on Instagram.  It's $12.99 and seriously so cute, and perfect for wine country if I may say so myself.
And speaking of things I wore while in Napa….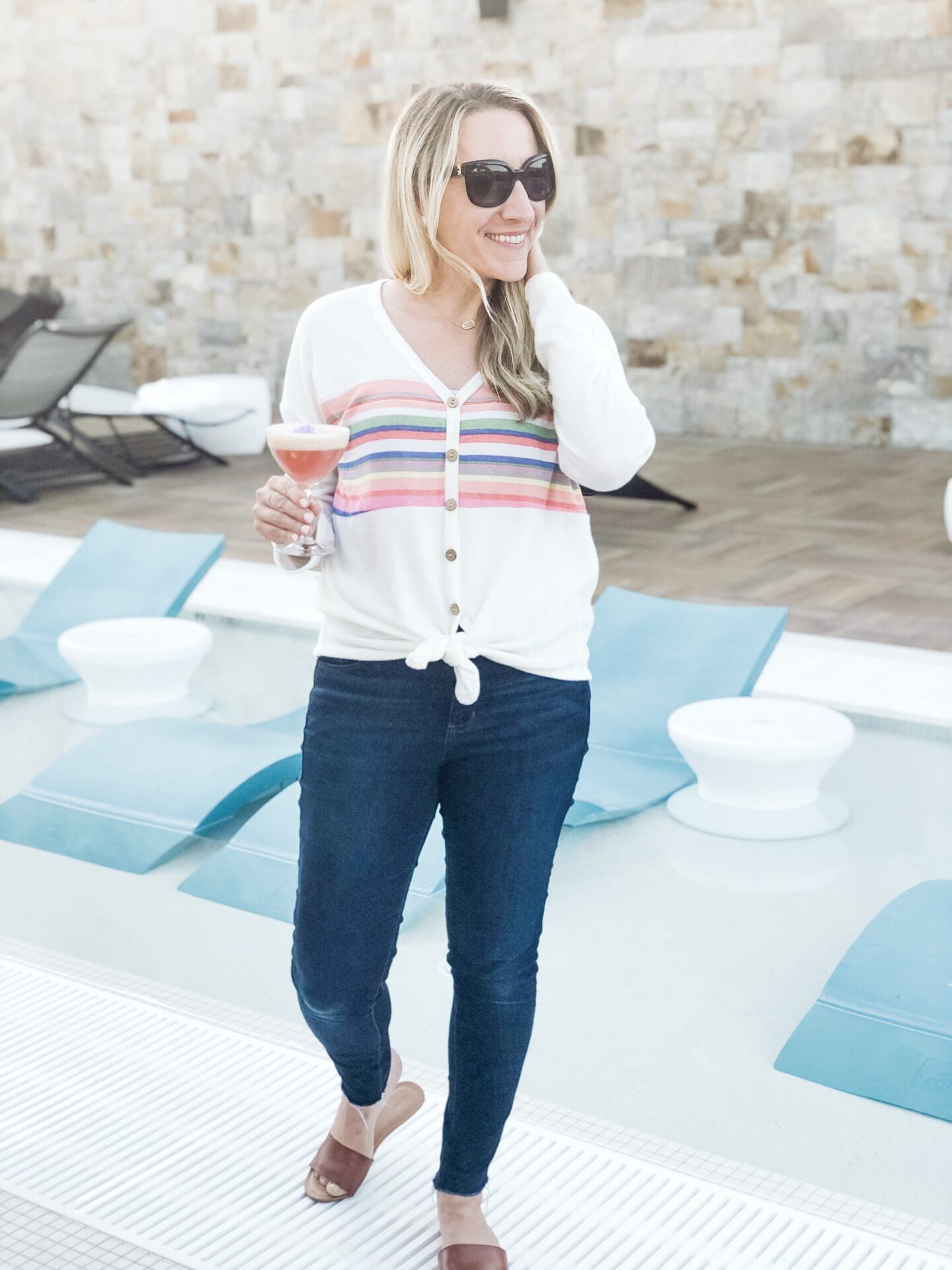 Another Pink Lily Boutique great find!  This top is sooo soft I wore it multiple times throughout the trip.  The days in Napa were hot but the nights got chilly so it was perfect for wearing at night while relaxing with some drinks.
And, I know I shared about my straw bag but here it is again.  This Rattan bag is 100% a must have right now!  It's on trend and only $30 from Amazon!  I used it the whole trip and got so many compliments on it.  I'm officially obsessed!
Isn't it so cute?  It went with every outfit and it's huge!  It held my phone, money, makeup, and 2 pairs of sunglasses with room to spare.  I'm officially in love!
And speaking of sunglasses….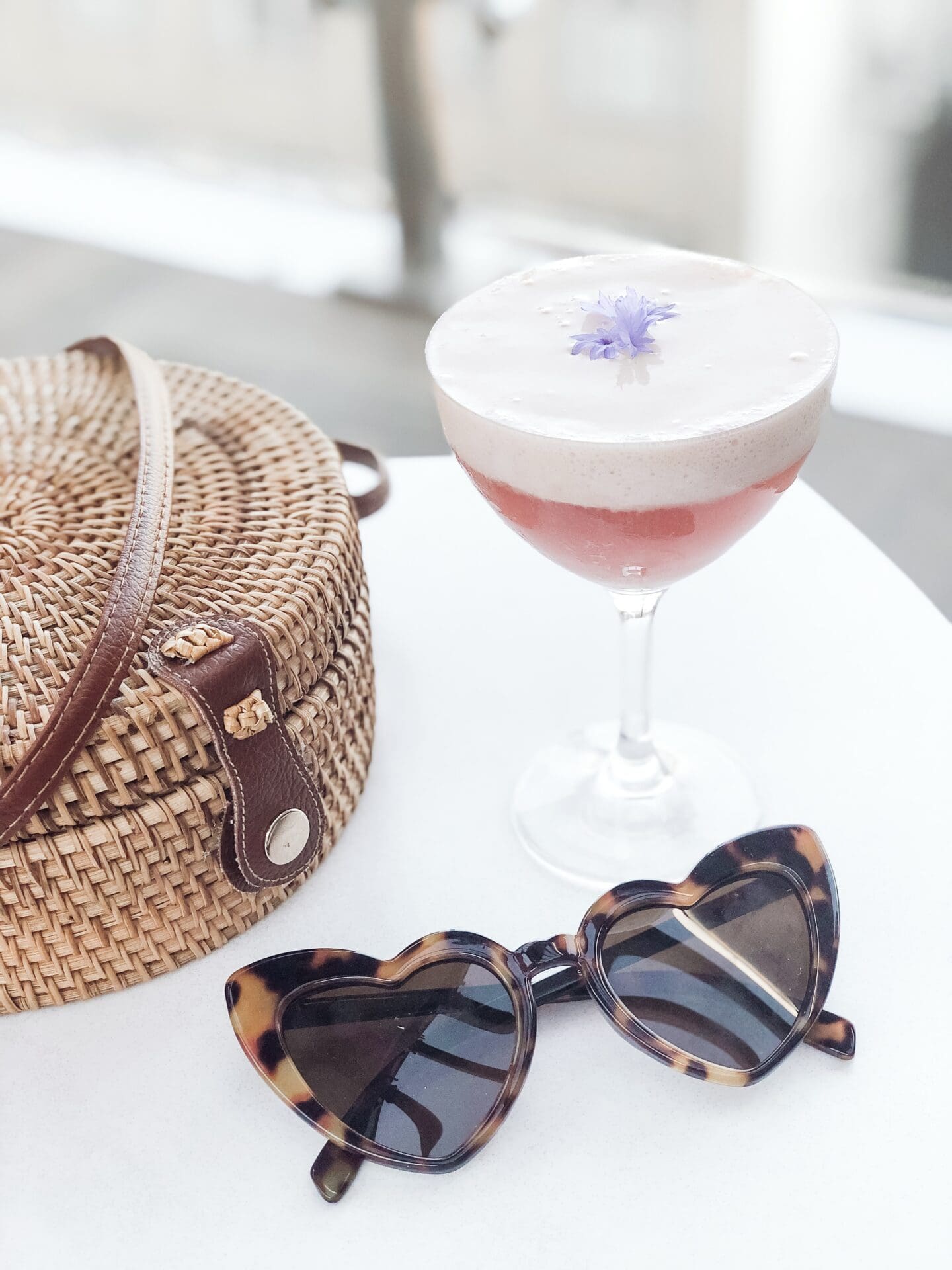 Here's the bag again but also these sunglasses are so on trend right now and they are affordable and so cute!
SOJOS reached out to me recently about sending me these sunglasses and as soon as I saw the heart shaped option I was sold!  Best yet, they are around $10!  They are good quality for the price and a must have this summer.
And while we are talking Napa travel I have to share this neck pillow Eric got for the plane….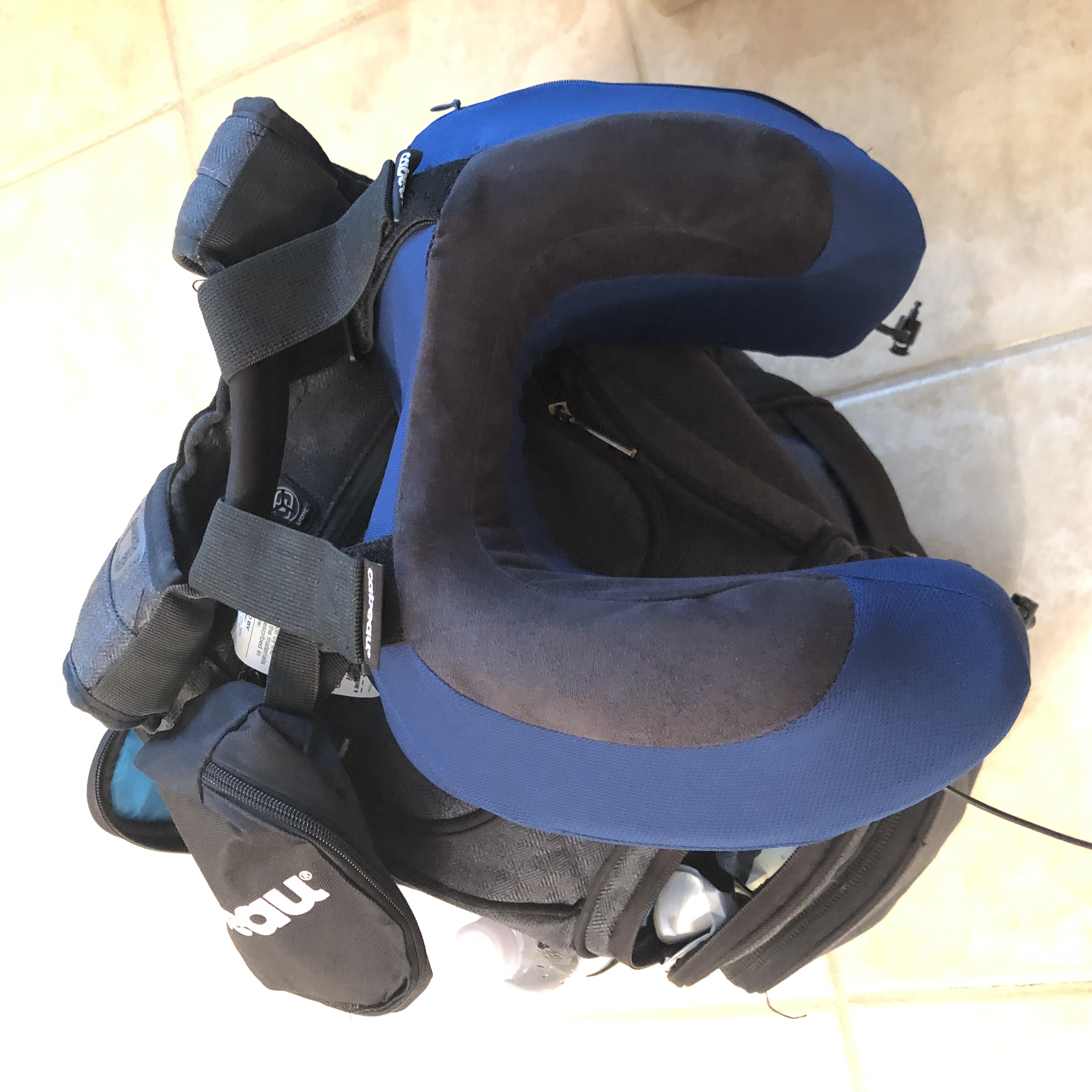 So I think we can all agree that most airplane neck pillows are terrible.  Your head still slouches over and they just don't work.  Eric has always joked that there needs to be a head strap on the plane headrests to hold your head in place.  Well, until that becomes an invention, this is the next best thing.
This airplane pillow attaches to the headrest so it doesn't move and you are able to fall asleep and have your head stay put, versus falling all over the place.  We took a red eye home and he was pleased with this as it allowed him to get about as good of sleep as you can get on a plane.  Unfortunately, I don't have a link for it but it should be available at any airport, which is where he got this one.
And last up, look what arrived in the mail just before we left…..
My pink Rothy's!  If you don't know, Rothy's are made from recycled plastic and are THE most comfortable flats out there.  You can go hours wearing these and they don't create any blisters on your feet when new and breaking them in or when wearing for long periods of time.  They are pricey but worth every penny for the comfort.  They are definitely a must have flat for travel or long hours on your feet.  Definitely size up one size.  These are The Flat in Begonia but there's a huge variety of colors and styles.  Shop all Rothy's here.
Alright friends, that does it for this weekend's must haves.  Not a ton of items but some recent favorites for sure.  I'll be recapping our Napa trip later this week and I'll see you back here Wednesday for my new featured segment.  Have a great week ahead!
Jill
xo, Jill