Happy Monday friends!  I hope everyone had a wonderful Father's Day.  We had a relaxing day at home and did some major cleaning (super exciting, right?) for my parents who are coming into town.  This house has been a dust covered mess since starting the kitchen renovation and we couldn't take it any longer!  So as lame as cleaning on Father's Day sounds, I'm pretty sure it made Eric's day to have a clean house and not feel like the bottom of his foot was caked with dust.
Today for Must Haves I just have a few fun items to share, along with one that I don't know if I would exactly call it a must have, and I'm still scratching my head about it.  You'll see what I mean.
Okay, let's hop to it!  First up, The Pink Lily Boutique has seriously become my favorite store ever you guys! Every time I go to their site I want like 20 things.  I didn't get a picture of myself in this yet, as I have it planned to wear in Napa but how stinking adorable is this romper?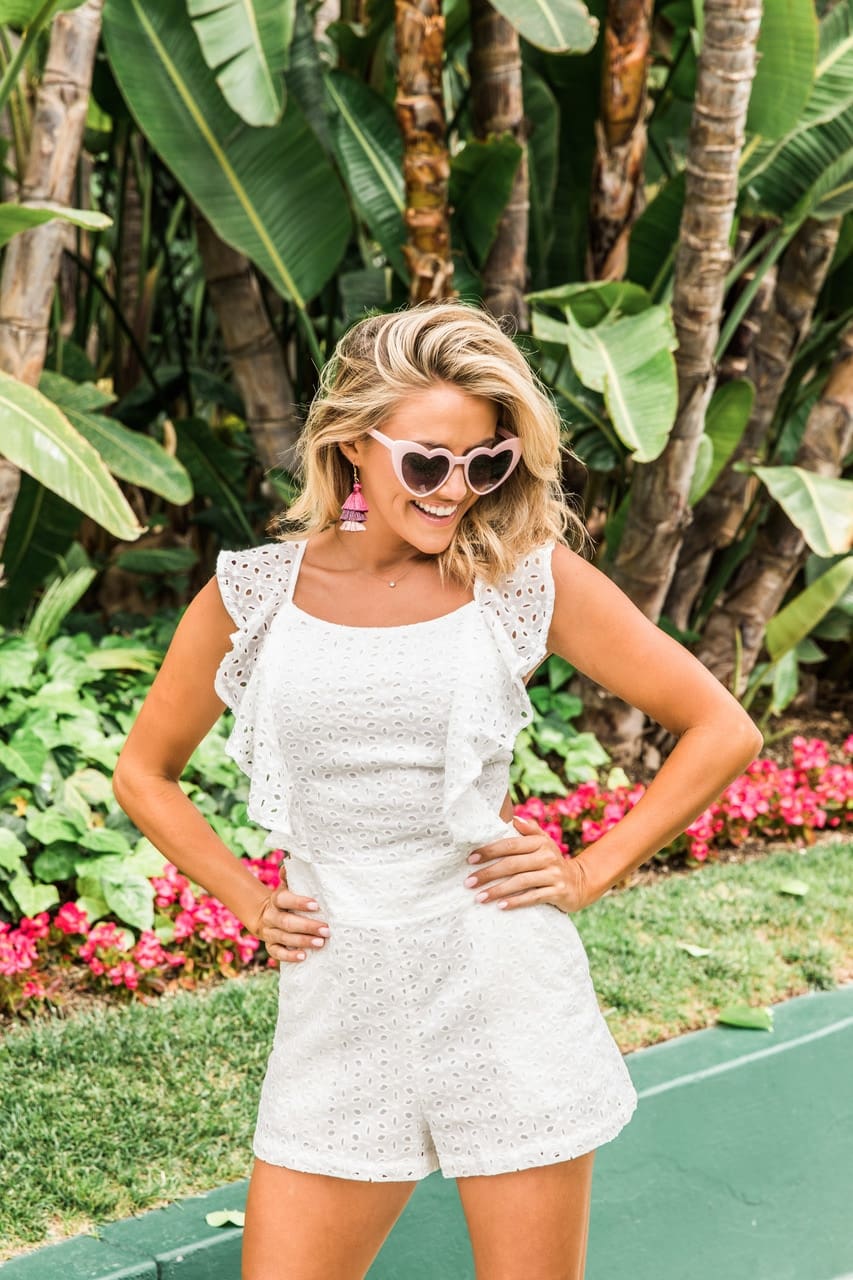 It's just as cute in person.  The only thing I will say is that you can't wear a bra with it so you need stickies, which they also sell.  I bought this strapless "sticky" bra and it works perfectly.  This Romper also comes in polka dots, and blue and white stripes which had I seen that first, it would have been a tough decision which to buy.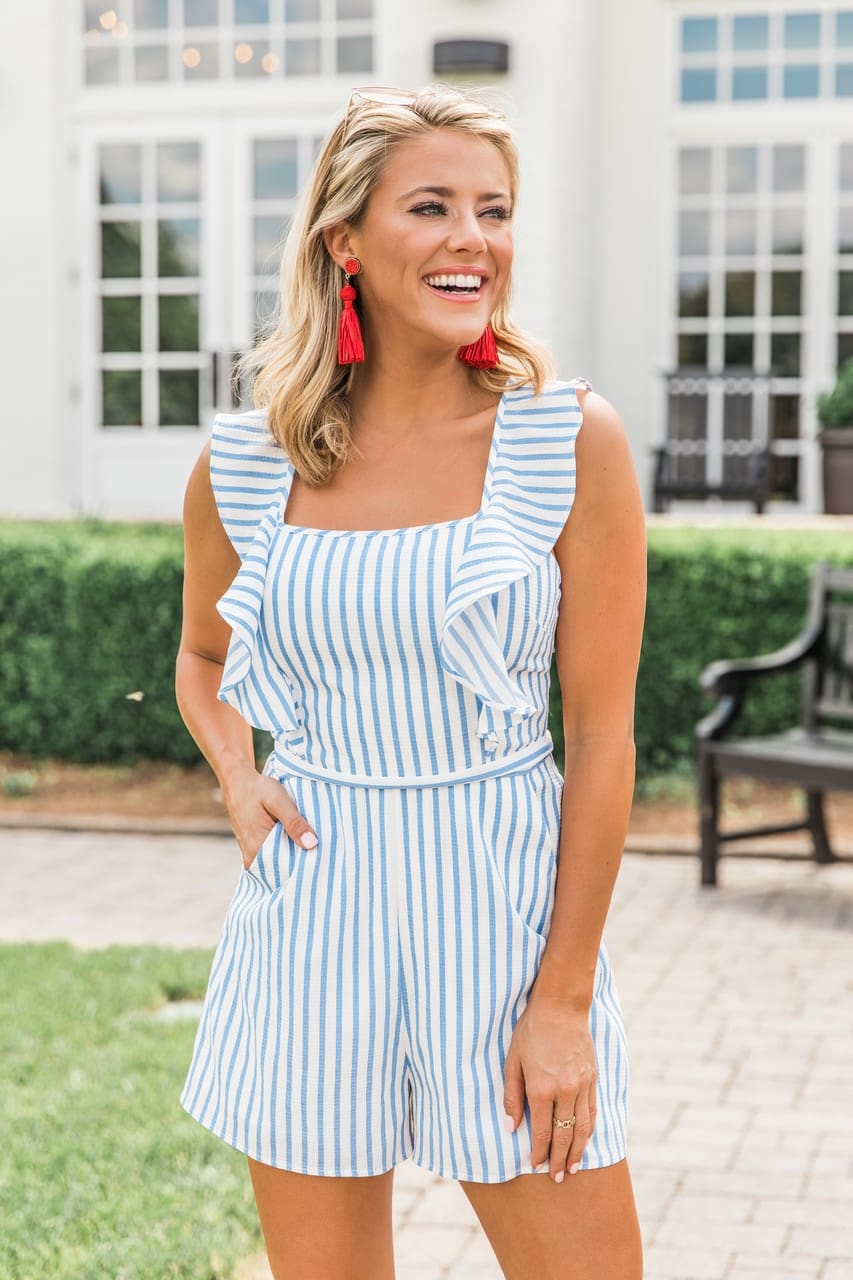 And I'm also loving this romper that totally looks like a shorts and tank set.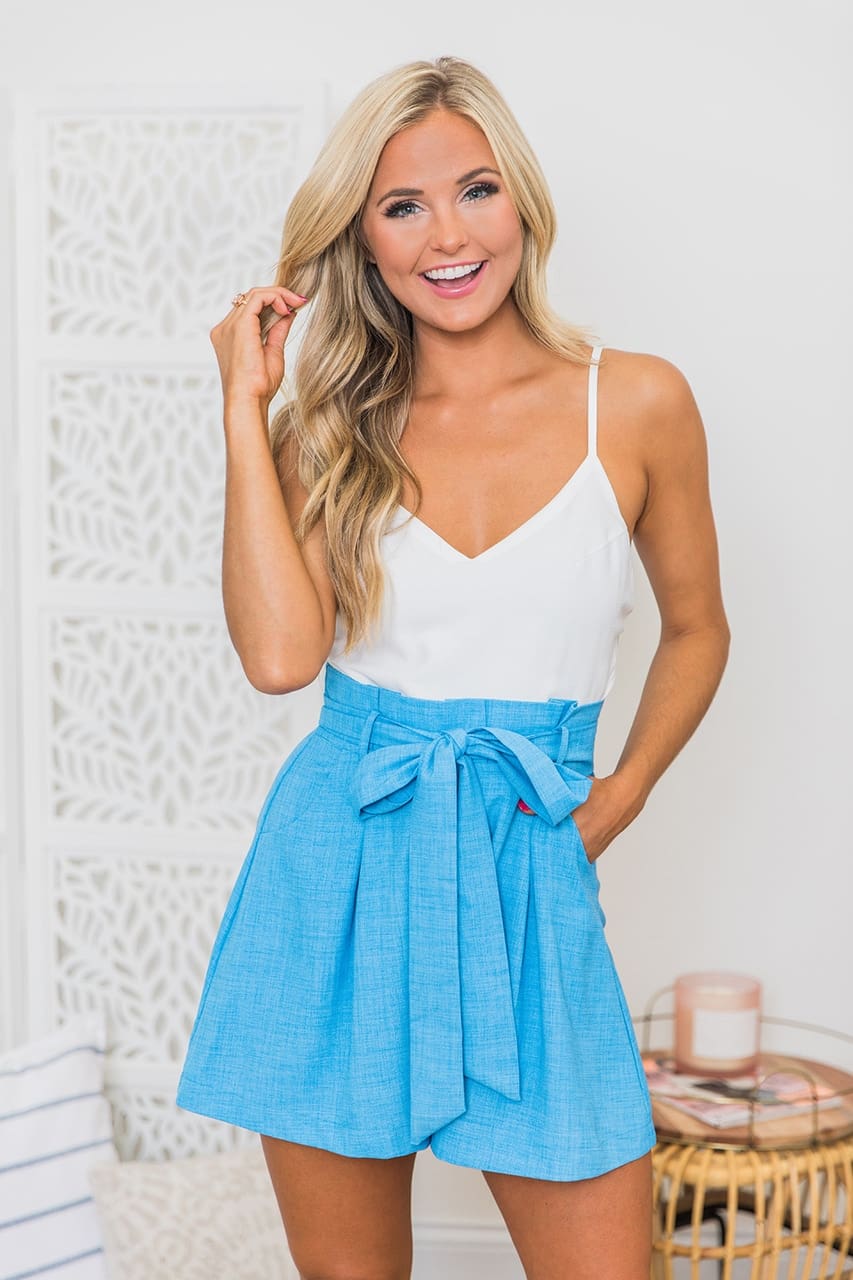 That one is definitely about to get added to my cart.  It's too adorable!  I did recently get this pullover and I got sooo many compliments on it the day I wore it.  And it's so comfortable and easily going to be a go to, to pair with shorts all summer long.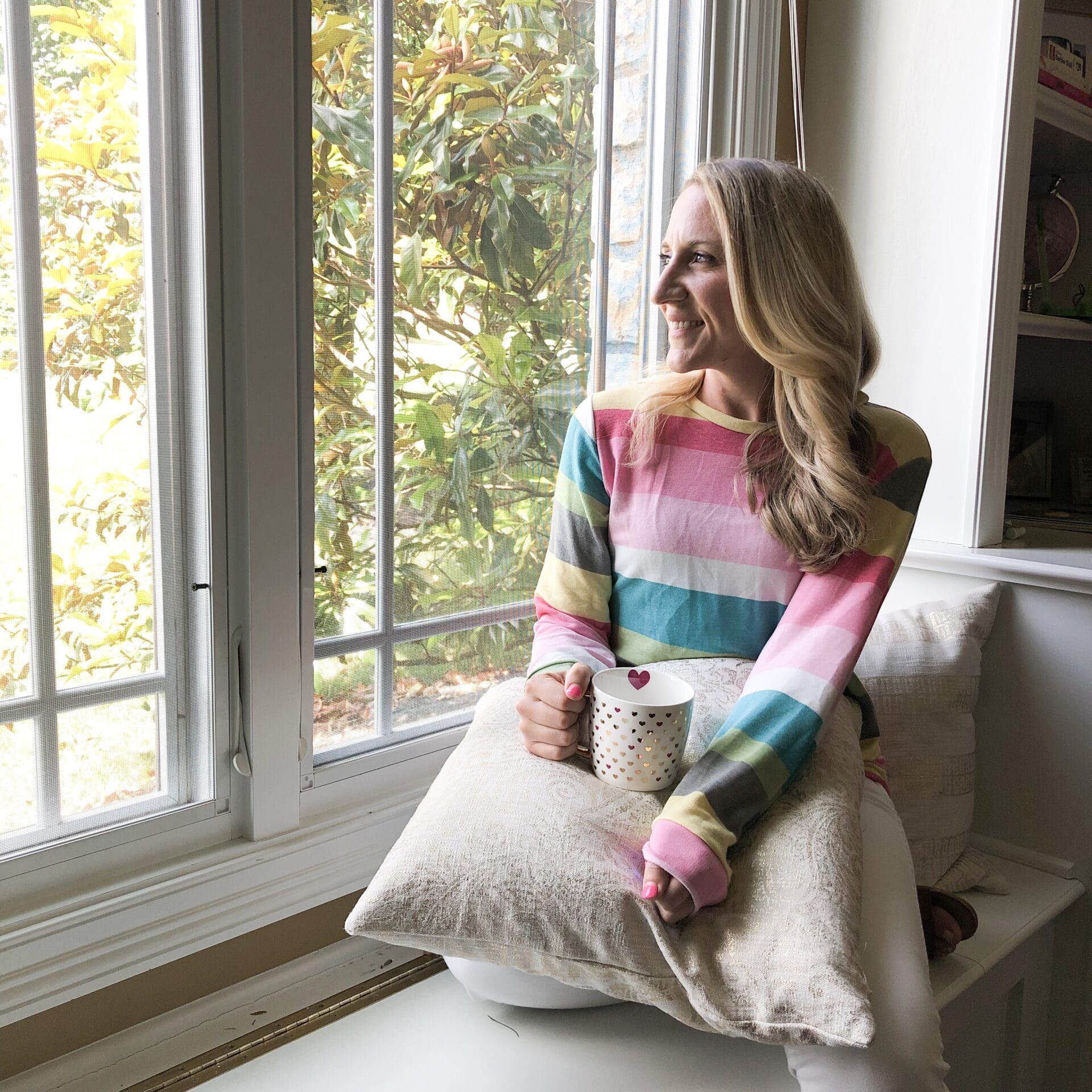 And while we are on the topic of clothes how cute are these active wear shorts from Target?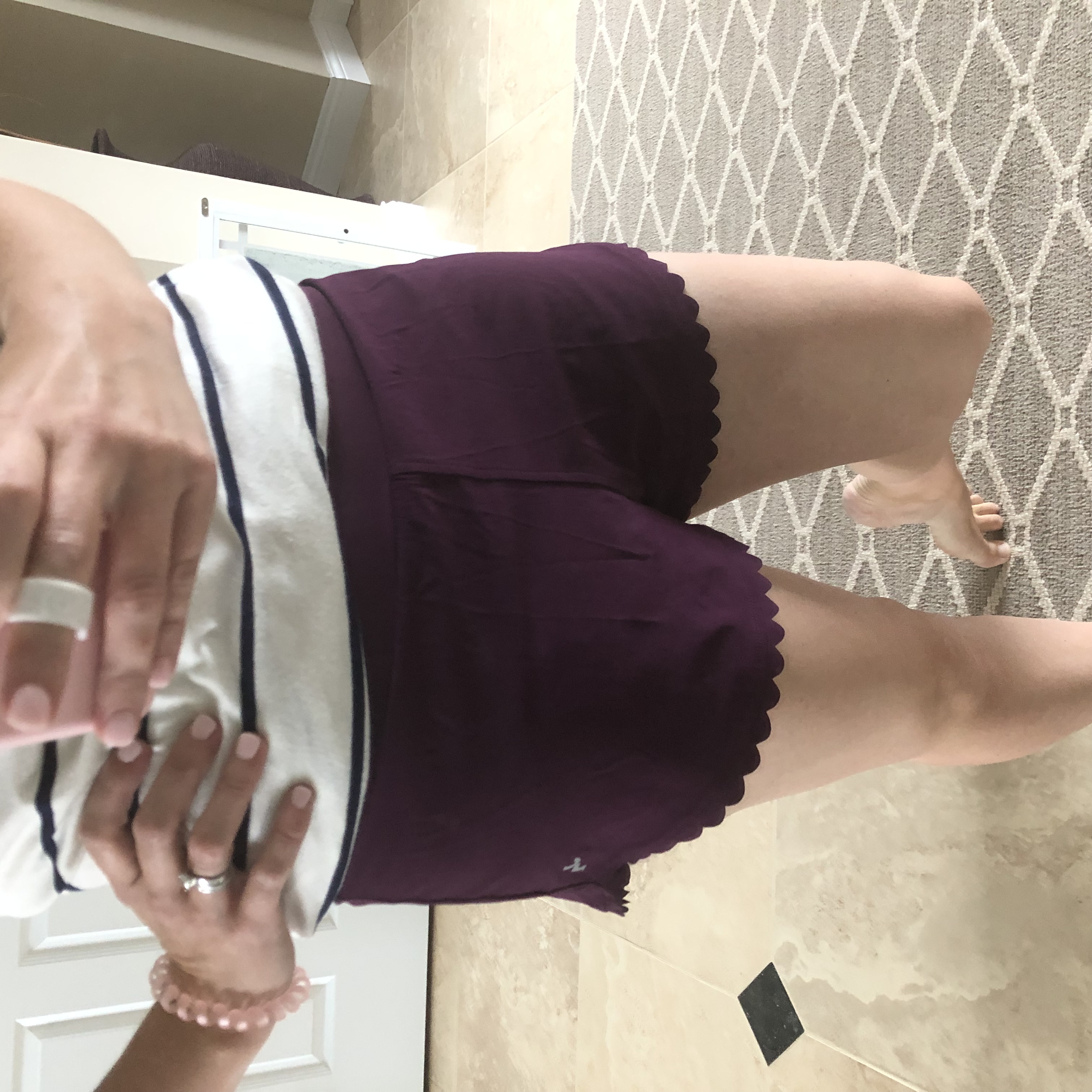 I love the scallop detail and that they combine cute with sporty.  They come in teal and black as well, and are only $19.99.  And speaking of Target….these tie-dye joggers are a definite must have.  They are so comfortable, fit true to size, and are just the perfect, slouchy, wear around the house or pair with a simple tee and run some errands, kind of pants.  Oh, and they are also only $19.99!  I'm in love!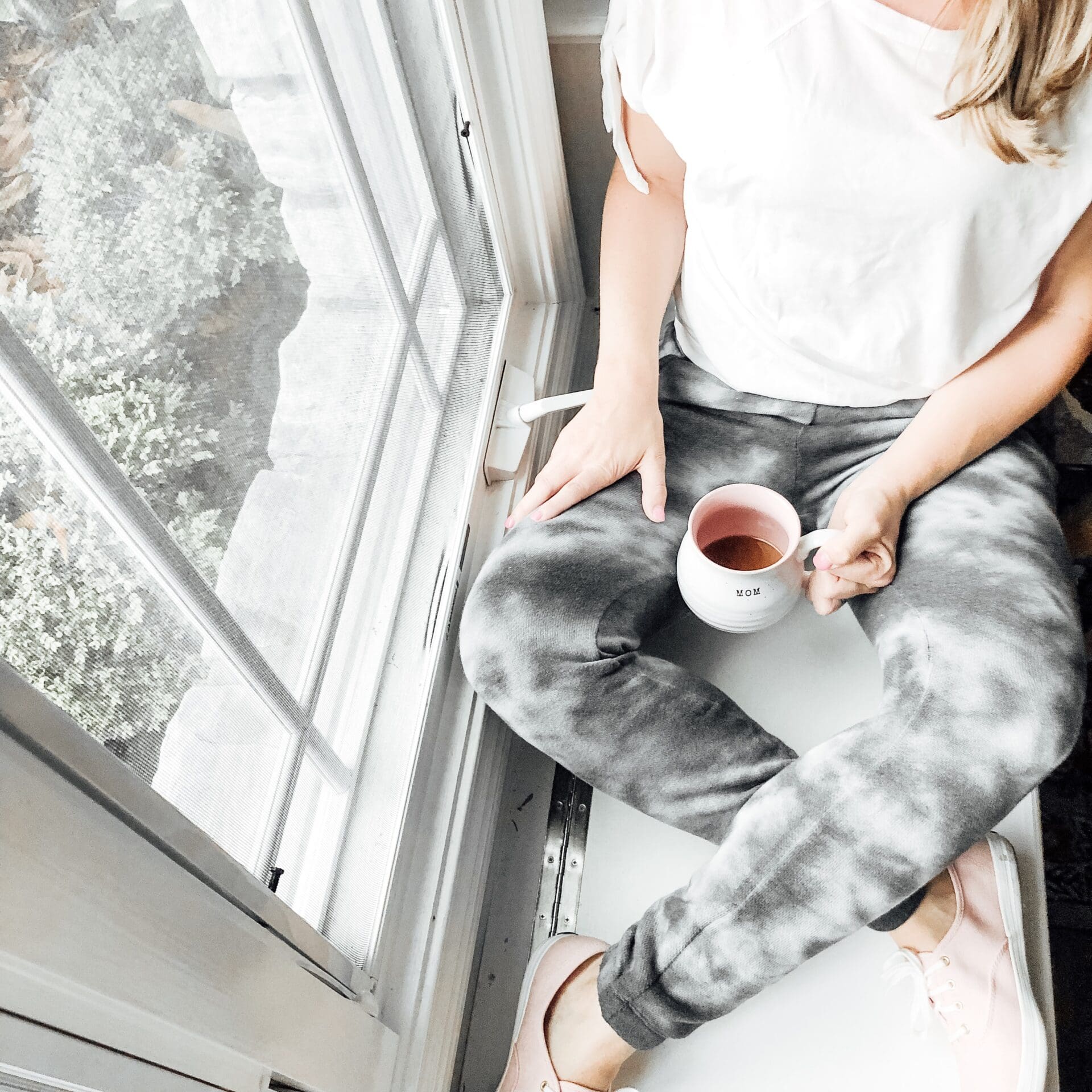 Next up, I was on the hunt for a round straw bag for our Napa trip but couldn't justify spending $60 on the one I liked from Anthropologie, so when in doubt….check Amazon!  And sure enough, they delivered.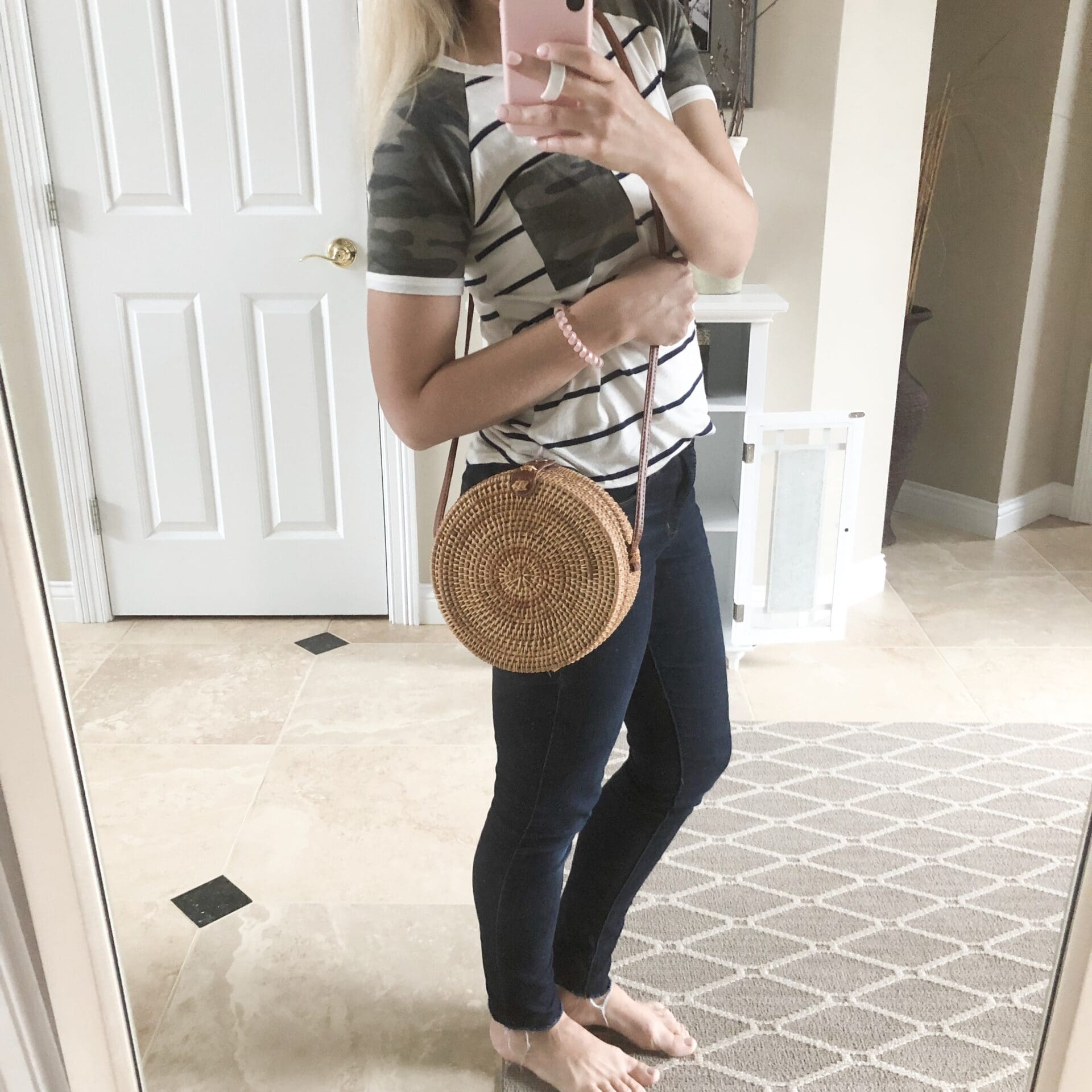 This cute round Rattan bag is under $30 which is a much better price point for something I will only use occasionally in the summer.
Okay last up today I have something that I'm not exactly deeming a must have.  It's a great product but I can't help feel like I've had it before…..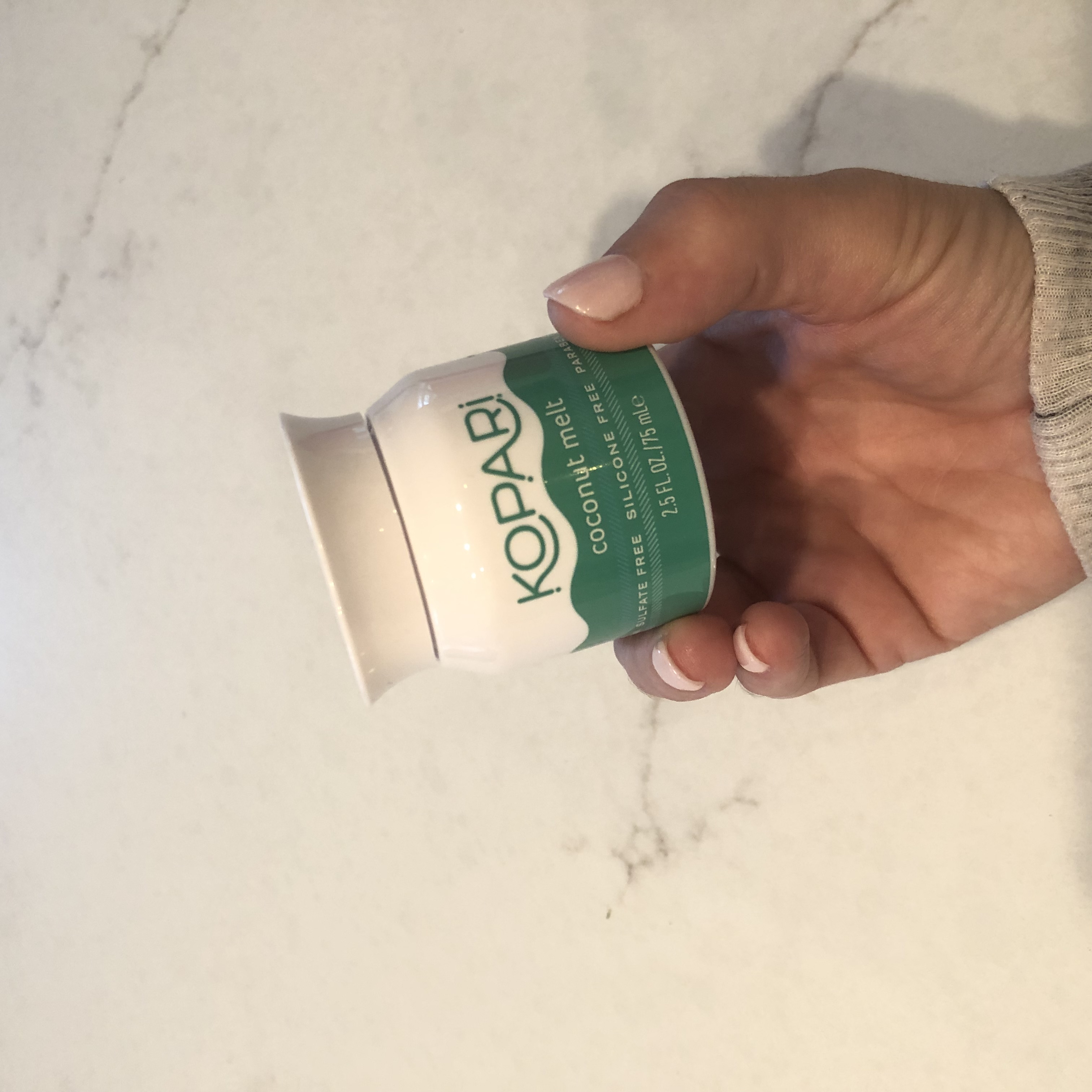 So this Kopari coconut melt is all the rage on social media.  Everyone is raving about how amazing it is and how it's their go to summer product for their skin.  So being the easily persuaded consumer that I tend to be, when I saw it at the mall this weekend I caved and decided to give it a try.  This little 2.5 oz. jar was $18!  But always a sucker for a "must have" product, I proceeded with the purchase.
Everyone exclaims about how it just melts on your skin and is smooth and hydrating.  The ink on my receipt was barely dry before I was tearing into the packaging to try this out myself.  I ripped the plastic seal off, unscrewed the lid, took in a big whiff of yummy coconutty goodness, dipped my finger in there to get a glob to put on my hand and was instantly blown away (not in a good way) to discover…..it's freaking coconut oil.  As in the stuff you can basically get for $6 at the grocery store.  Unless I'm really missing something here, but seriously, that's all it is.  $18 for coconut oil?!  And WHY is everyone going crazy over this?  I cannot be the only person to realize this.
So I am listing this here because I love coconut oil and think coconut oil for you skin (never your hair by the way.  Coconut oil is soooo bad for your hair) is a must have item for summer.  But certainly NOT $18, trying to be more than it is Kopari coconut oil.  Just get the grocery store stuff.  So sorry to Kopari but I just had to share my experience with this in case anyone else was curious about this product.  I've heard great things about all of their products and am sure some are worth the money, but this is not unless you want expensive coconut oil.
Okay friends, that does it for must haves this week.  I'm only going to have one other post this week because we are leaving to go out of town.  I have a new series I'm going to bring you but between packing and getting ready for our trip and traveling I don't know yet if that post will be coming Wednesday or Friday.  So stay tuned for one of those days.  Have a great week!
Jill
xo, Jill