Happy Monday friends!  Is that an oxymoron?  Happy Monday?  I think possibly.  Anyways, I hope everyone had a great weekend.  Ours was good and not a complete wash out of rain like predicted so we enjoyed lots of park and family time.  I did manage to sneak away for a few hours on Sunday and head to the mall and I'm so glad I did because I found some amazing items that I knew just had to be part of this weeks must haves.  Several came from Anthropologie as I did a try on session, but like a total idiot took video and not pictures of my outfits.  So for the outfits I didn't get pictures of I'll share the pictures from their website.
Can I just say, I love Anthropologie so much.  It's easily one of my favorite stores, but I can't help feel like when it comes to their clothing it needs to be called the "nothing under $89 store."  Don't get me wrong, their clothing is awesome but I swear it's like….tank top, $89.  Amazing wide leg pant….$89.  Hat….$89.  Everything is $89 or above and for some things it's totally justified but others I'm like ummm if a dress is $89, how is a tee shirt as well?  But does that deter me from shopping there?  No.
Okay, let's hop to it!  And speaking of Anthro let's just get right to the good stuff, shall we?
These pants you guys…..I am obsessed!  I originally went to the mall to look for some items for our upcoming Napa trip and these were the first thing I tried on and an easy yes.  They are high-waisted (which my mom bod loves) and surprisingly nice on the behind.  They are linen which usually I steer clear from because of wrinkles but these I just couldn't deny.  I'm wearing them in peach but they also come in brown.
And speaking of pants….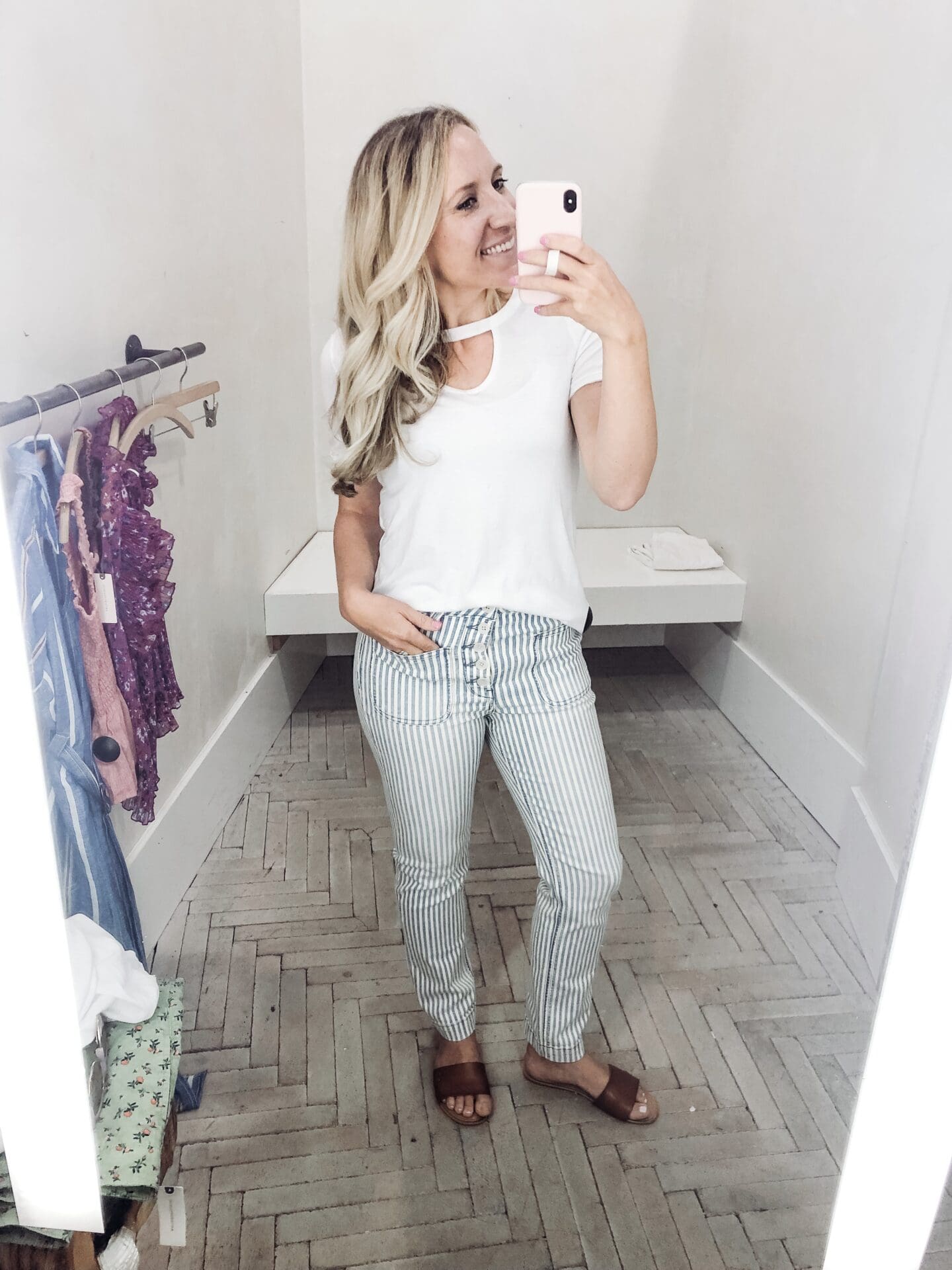 These high-rise railroad striped jeans were another pair I seriously considered buying.  Yes, I look a bit like a train conductor but I don't care when they are this cute.  I also love the front pockets.  The top was a fun simple white tee but I liked the detail at the top.  Comes in 7 colors.
I also thought this blouse was fun too!
And because I forgot to take pictures of myself wearing anything else, here is a sweet peplum top I tried on and absolutely loved and a pair of shorts I thought were fun.  I almost got the top but decided against it at the last minute but I really loved it and now wish I had.
Okay and last thing I got from there was this adorable hat that I am most definitely deeming a must have for summer!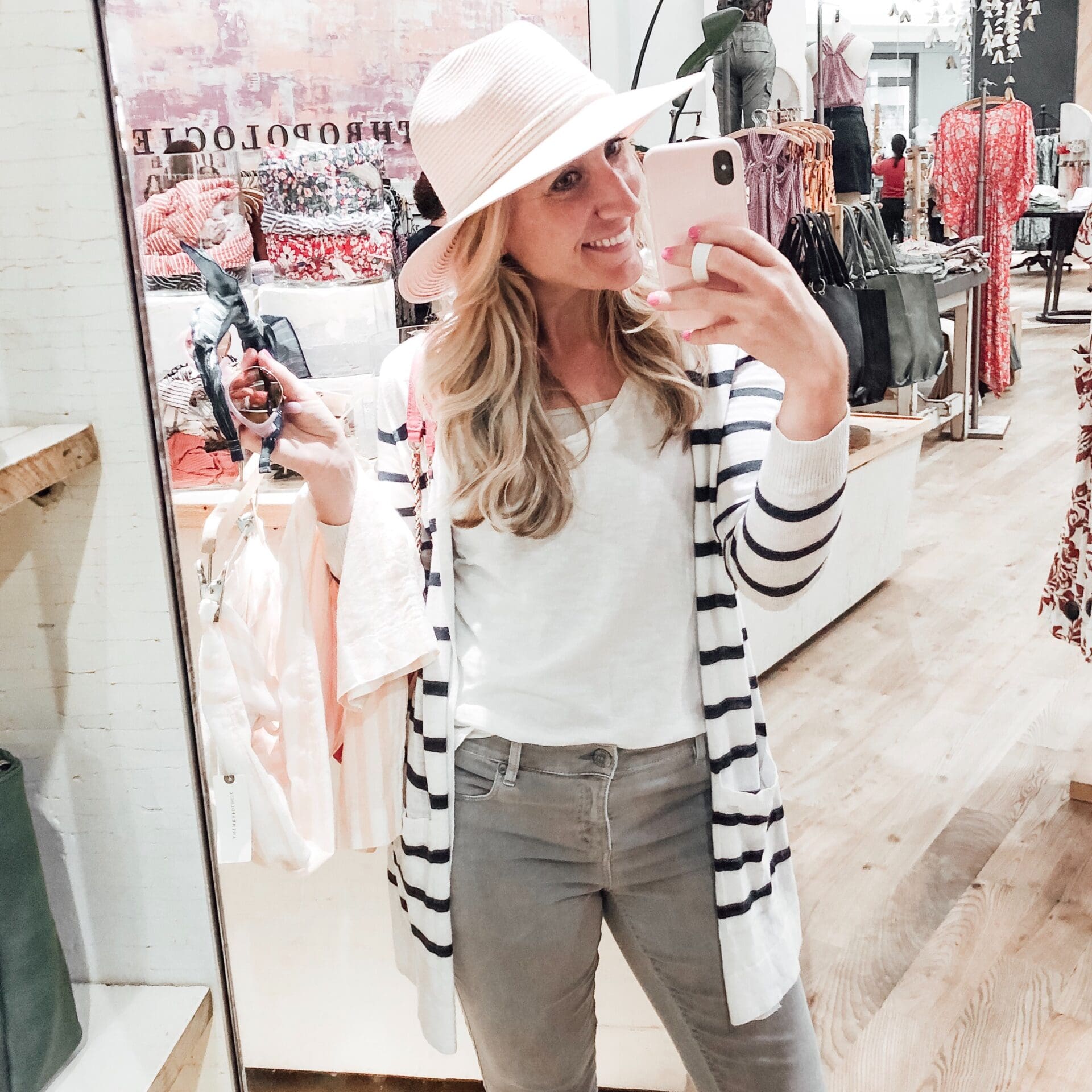 I am usually not much of a hat person.  I think they look great on other people but I can rarely pull them off.  I ordered a packable, wide brim straw hat from J. Crew and when I tried it on it swallowed my head, but literally looked amazing on other people.  So when I found this one I said, okay this is a hat I can get on board with.  I can't wait to wear it in Napa and throughout this summer.
After I left Anthropologie I headed over to J.Crew where I tried on these wide leg pants and thought they would be so perfect for any event this summer where you need to dress up.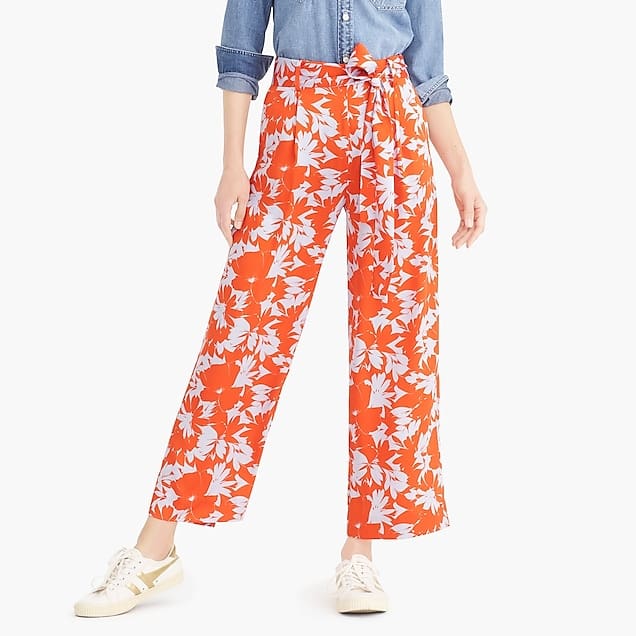 You easily dress them down too with a tennis shoe or graphic tee.  I just thought they were fun and different.  I didn't get them only because I couldn't see myself wearing them anywhere other than Napa and they were pricey for a one time wear, but they would be great for work or if you had several events this summer.
And from expensive to totally affordable, the last fashion piece I have for must haves this weeks comes from Amazon.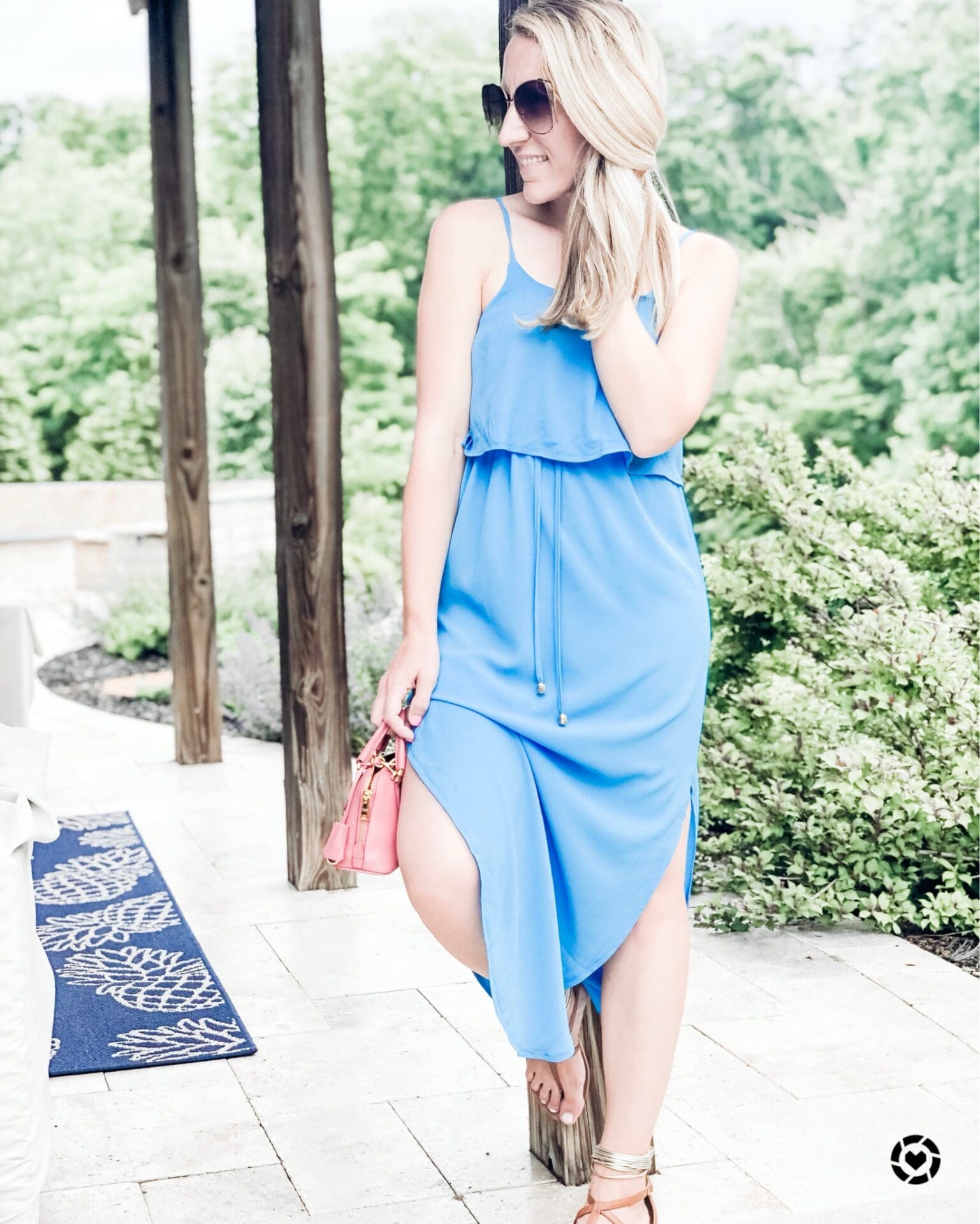 I shared this dress on my instagram last week and got so many compliments on it.  The blue is just right and the material is so light and airy it would be perfect for a summer evening or even as a day dress.  The best part is that it's around $22 and comes in 11 colors.
And rounding out must haves this week is something I'm pretty sure everyone could use and is a total must have if you have old t-shirts lying around.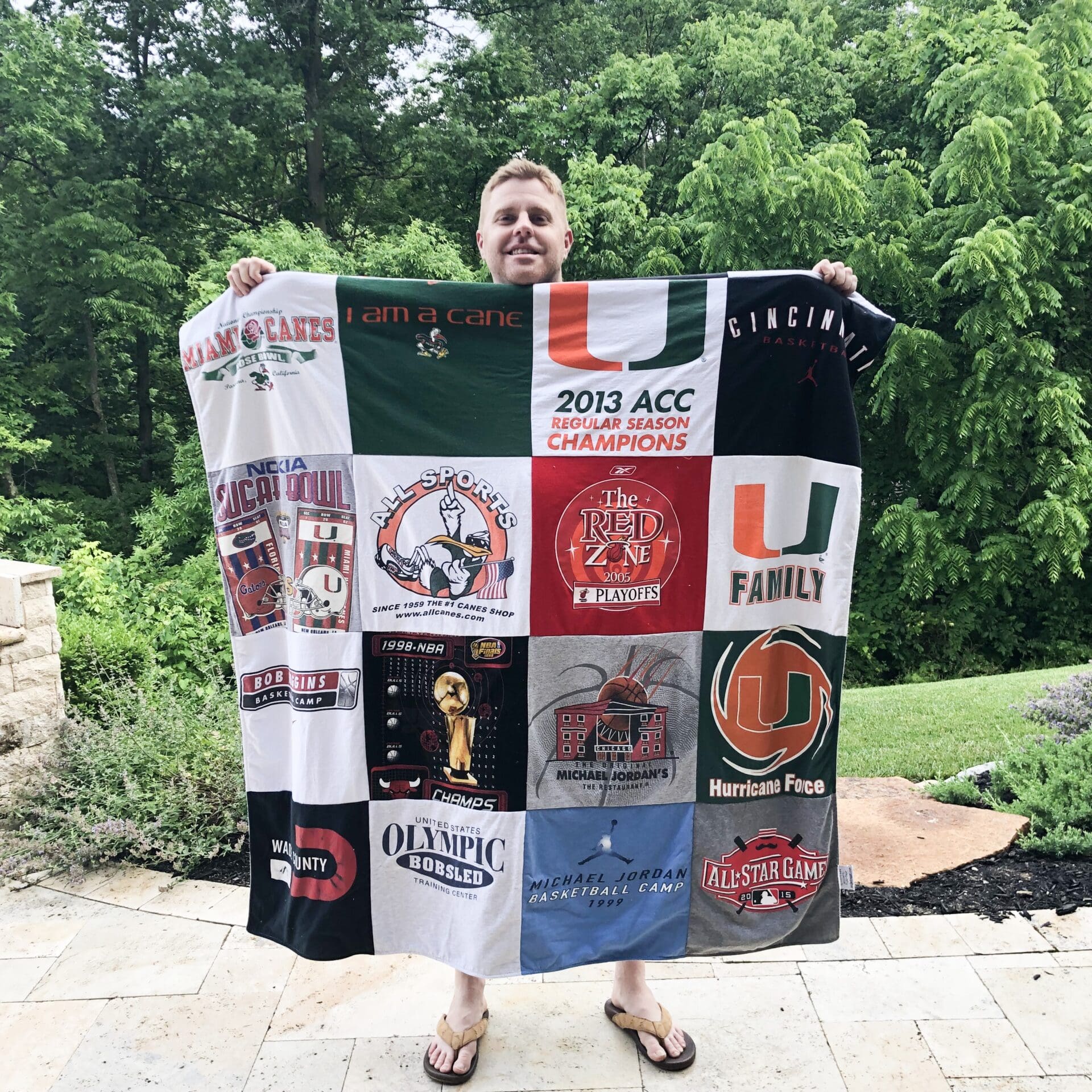 Eric has soooo many old shirts and a long time ago he had mentioned wanting to get a tee-shirt quilt made out of them.  We of course never did that, so when Project Repat reached out to me to see if I wanted to collaborate with them and get a t-shirt quilt it was an easy (and relieved that I didn't have to figure this out by myself) yes!
They were so great to work with and seriously could not have made this any easier.  You simply go to their site and decide what size blanket you would like (ours is a twin for reference) and then they tell you how many shirts you will need and provide instructions with how to cut the shirts prior to sending and then how to ship them.  I think they estimate about 4 weeks from start to finish but I swear we got ours much sooner than that.  And they did an incredible job!  It looks great, kept the quality of the shirts intact, and it is so soft and comfortable.  Eric loves it for sure!
It's too late to make this a Father's Day gift obviously, but it would be great as a gift for anyone for birthdays or Christmas.  You can check out their website here.
Alright friends, that does it for this weeks must haves.  Thanks so much for stopping by.  Have a great week ahead and I'll see you back here Wednesday!
Jill
xo, Jill