Happy Monday friends!  I hope everyone had a great weekend!  Saturday I had a long overdue hair appointment and then that night Eric and I took in our first Red's baseball game of the season and it officially felt like the kick off to summer!
By the way, as we were walking to the stadium look what we passed…..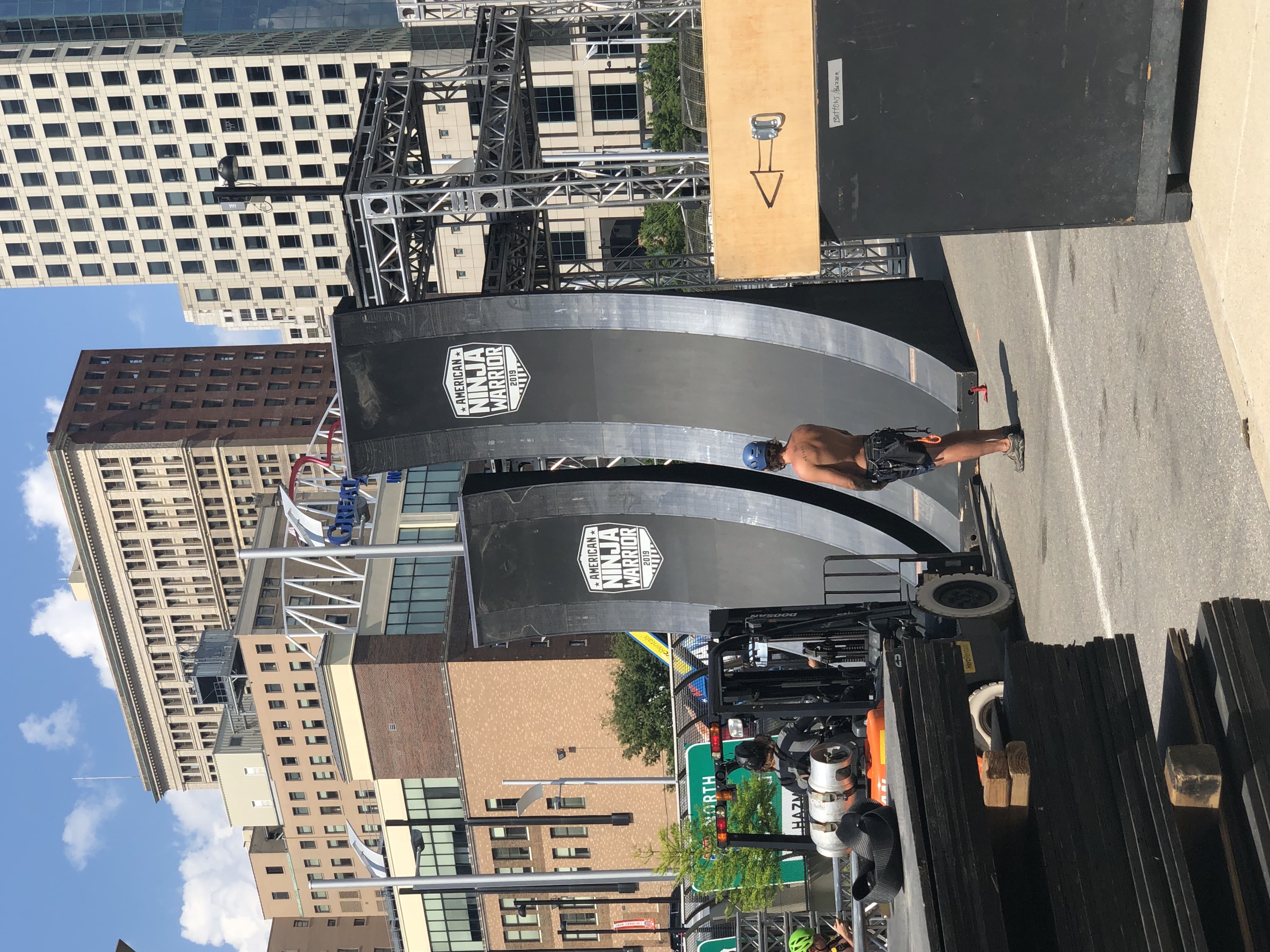 They are getting ready to film a city qualifiers round of American Ninja Warrior here!  This is one of my favorite shows ever and Eric and I tried hard to score some tickets but unfortunately it's a lottery system so we got put on a waiting list and were unable to get them, but we also came to learn that they film late!  Like as late as midnight!  No wonder half of these people can't finish the course, they're exhausted!  But still cool for our city none the less.
Okay, so on to the other fun stuff.  This weekend Eric's parents gave me my birthday gifts and you guys they always do too much but they never disappoint!  This year, they really nailed it!  First up, with this shirt….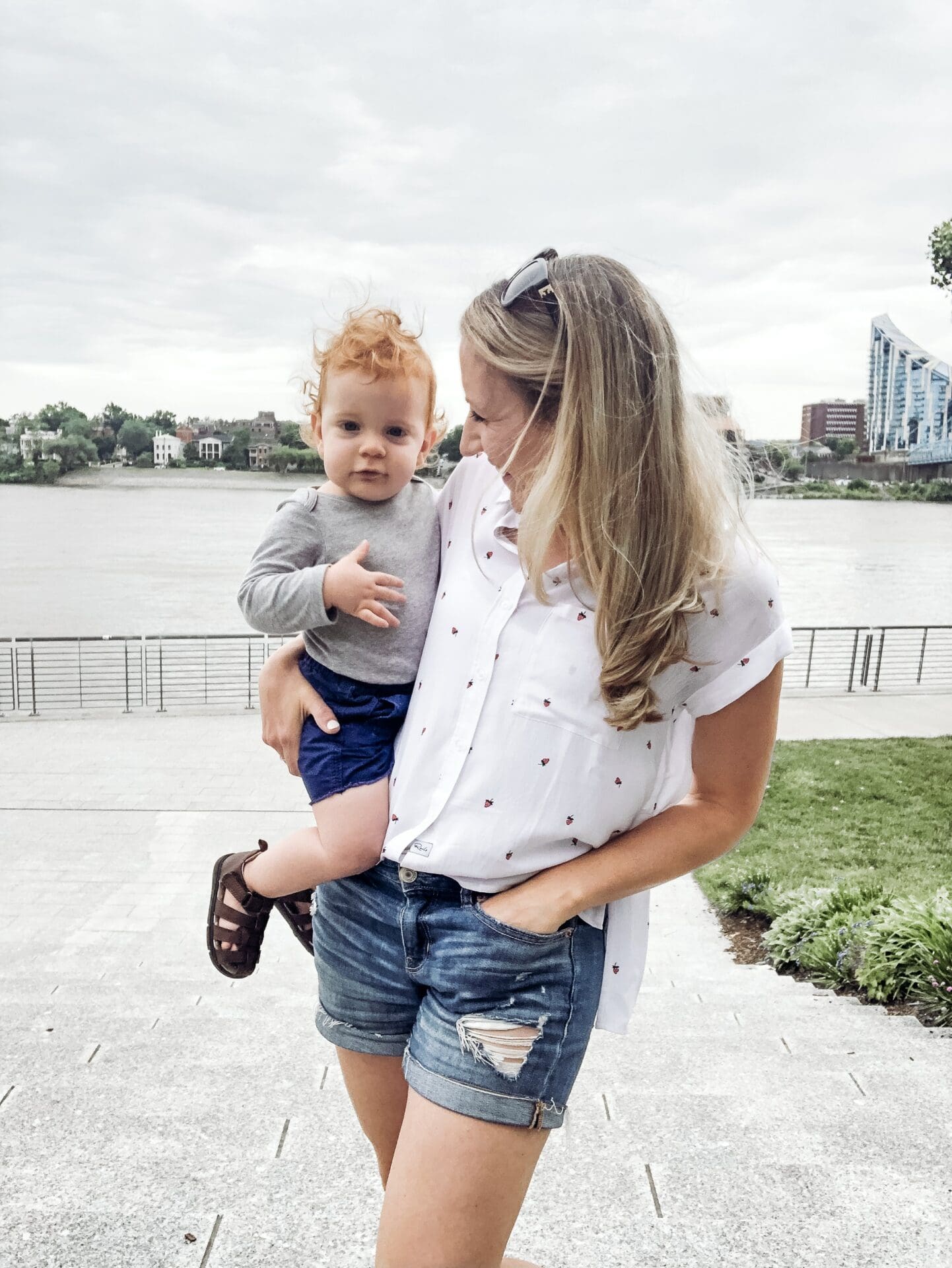 It's hard to tell in the pictures but it has little strawberries on it and it's seriously the cutest ever!  It's by Rails, which if you don't know always has the best shirts!  They are pricey but always worth the splurge in my opinion.  I love how flowing and light it is.  I was so comfortable in it all day long.  You can shop it here.  There is also a long sleeve version here, and a tee-shirt here.  Fits true to size.
And if I thought they nailed it with the shirt, let me just tell you, they NAILED it with this next item…..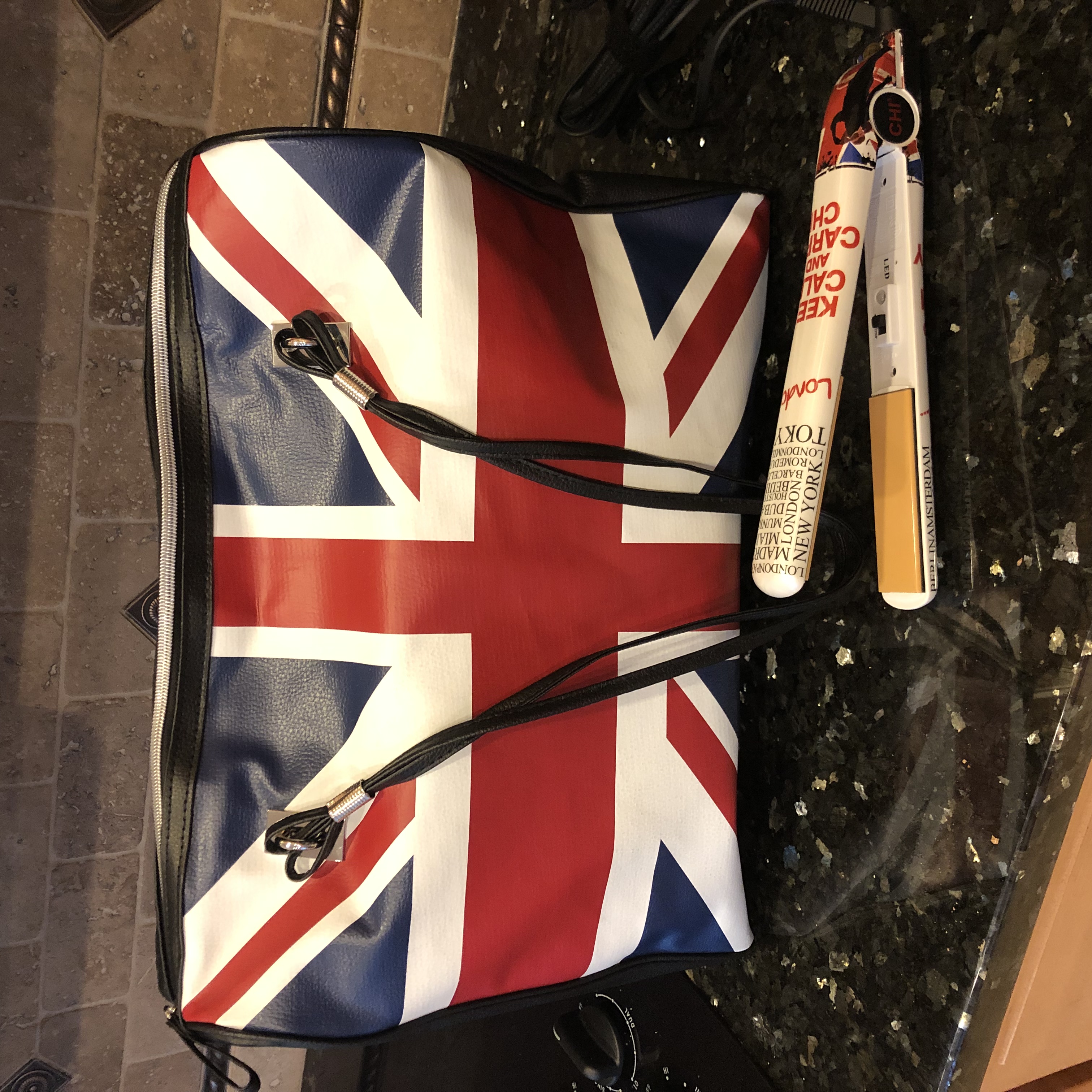 I mean is this the perfect gift for me or what!?  First of all, let me say I was in the market for a new, high quality flat iron.  I was using a simple Revlon one and it wasn't cutting it so I was between getting a Chi or T3. Well, my mother in law made up my mind for me.  I love Chi styling tools.  They are pricey but definitely great quality and worth the price point.  I always say it's worth investing in styling tools because you use them so often and they really do just perform better. And how adorable is that bag?  I mean there seriously could not be a more perfect gift for me!  Unfortunately, I can't find this anywhere to link, but you can shop regular Chi flat irons here.
Oh and in keeping with the theme she also got me Union Jack socks, and this book….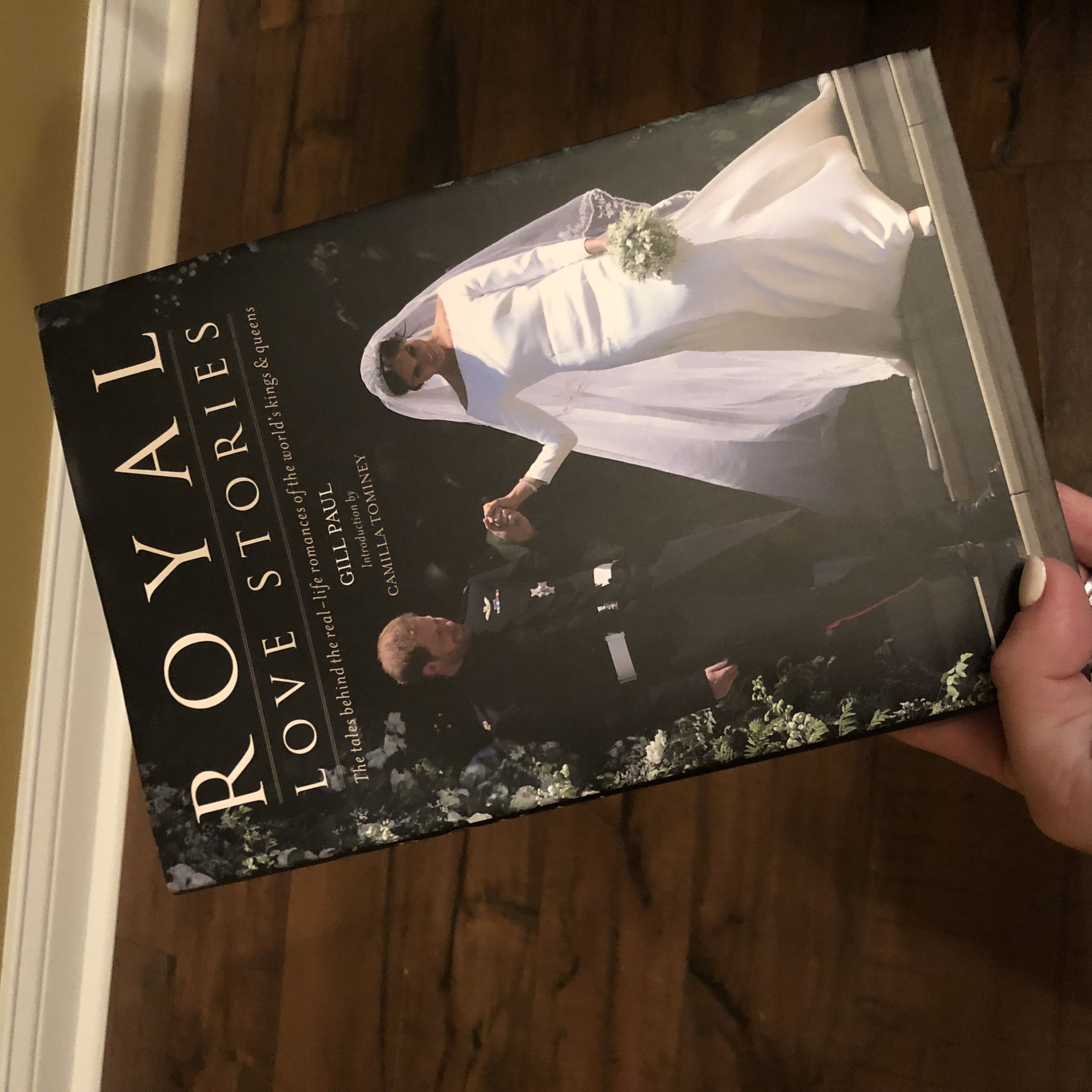 I can't wait to read it!  She also got me a jade roller, which my skin can always use!  And, a totally cool and unique wooden piece of art that actually is a speaker!  You put your phone in the center and it amplifies the sound.  It's too cool!
Switching gears a little bit, I found this top recently on Amazon and am IN LOVE with it!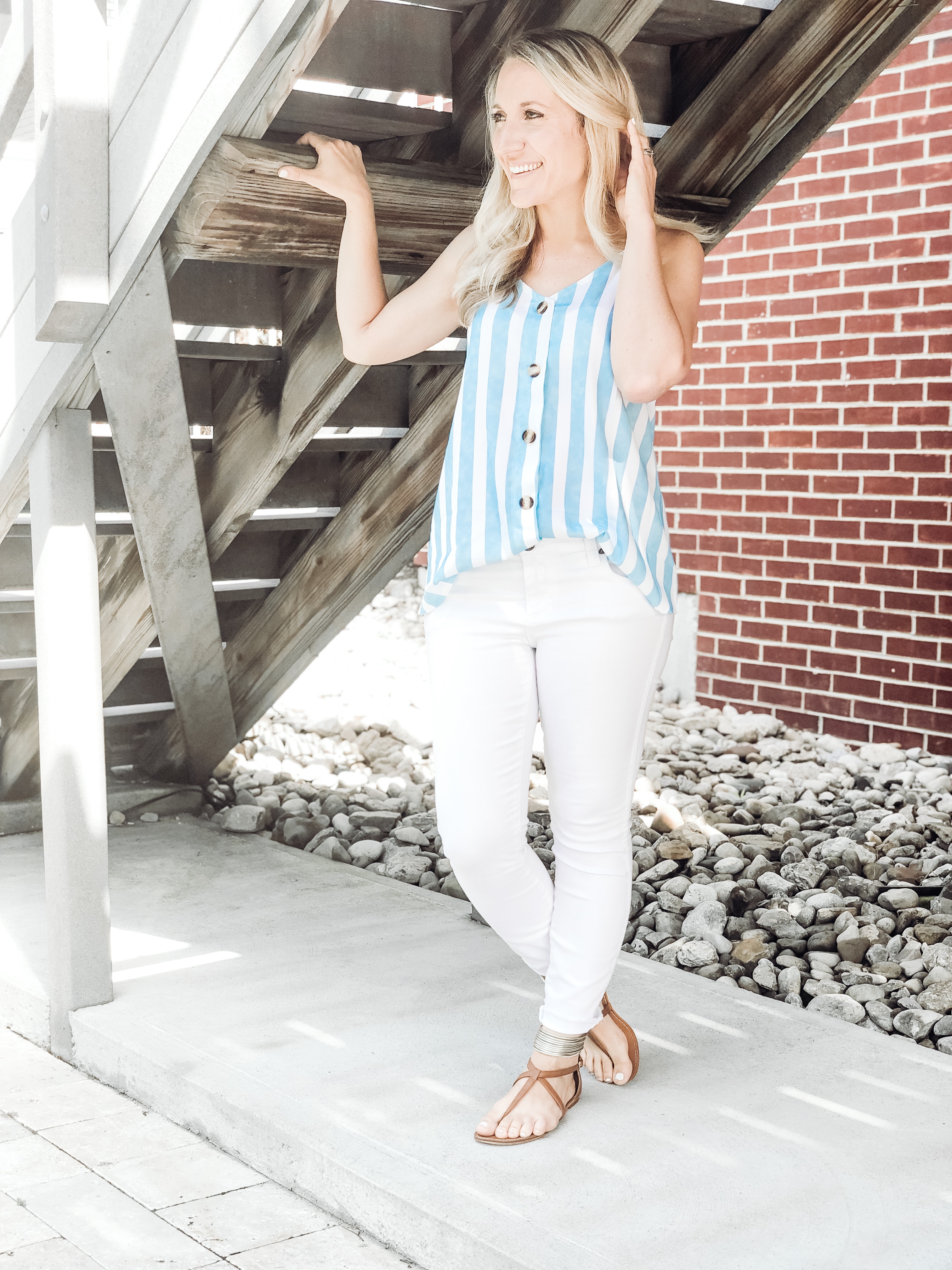 It runs a little big so I would size down but I love how it's loose and flows and has the button detail up the front.  And the best part….it's $16.99 AND comes in 24 colors/patterns.  It's so so good for summer!
Next up is just something fun and cute.  I went to Target yesterday and these have been there for a while now but I always told myself, no Jill you don't need it!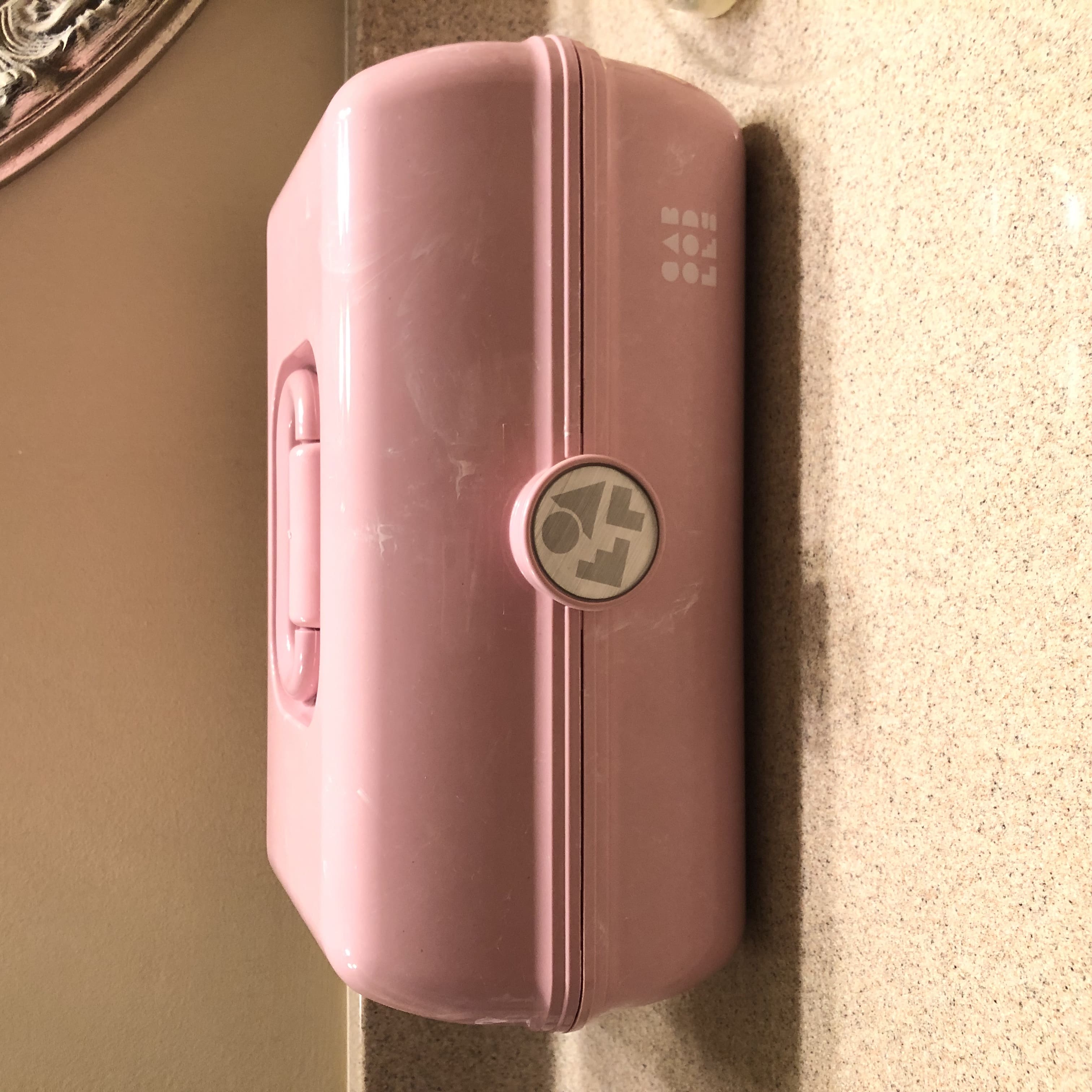 But then, Leyton started getting into every drawer imaginable, the favorite of which seems to be my makeup drawer and I simply can.not.put.away.the.items anymore!!  Yes, I could get child locks but they are a hassle and require drilling and ugh, no thanks.  So, this weekend when I saw this Caboodle I finally said, you know what Jill, you DO in fact need this.  I mean the nostalgia alone makes it worth it, but in my case it is actually very practical haha.
Last up, you all know how much I have raved about Norwex products in the past (they are so amazing and literally only require cleaning with water), well I've had a few of their cloths, and then I got their dusting mit (a total favorite of mine by the way), and then since we got our floors redone and I was told I shouldn't use my Shark on it (the steam lifts the seal which is bad) and I won't use Swiffer wet cloths because they are so so bad, I decided why not turn to my trusted Norwex, and here we are.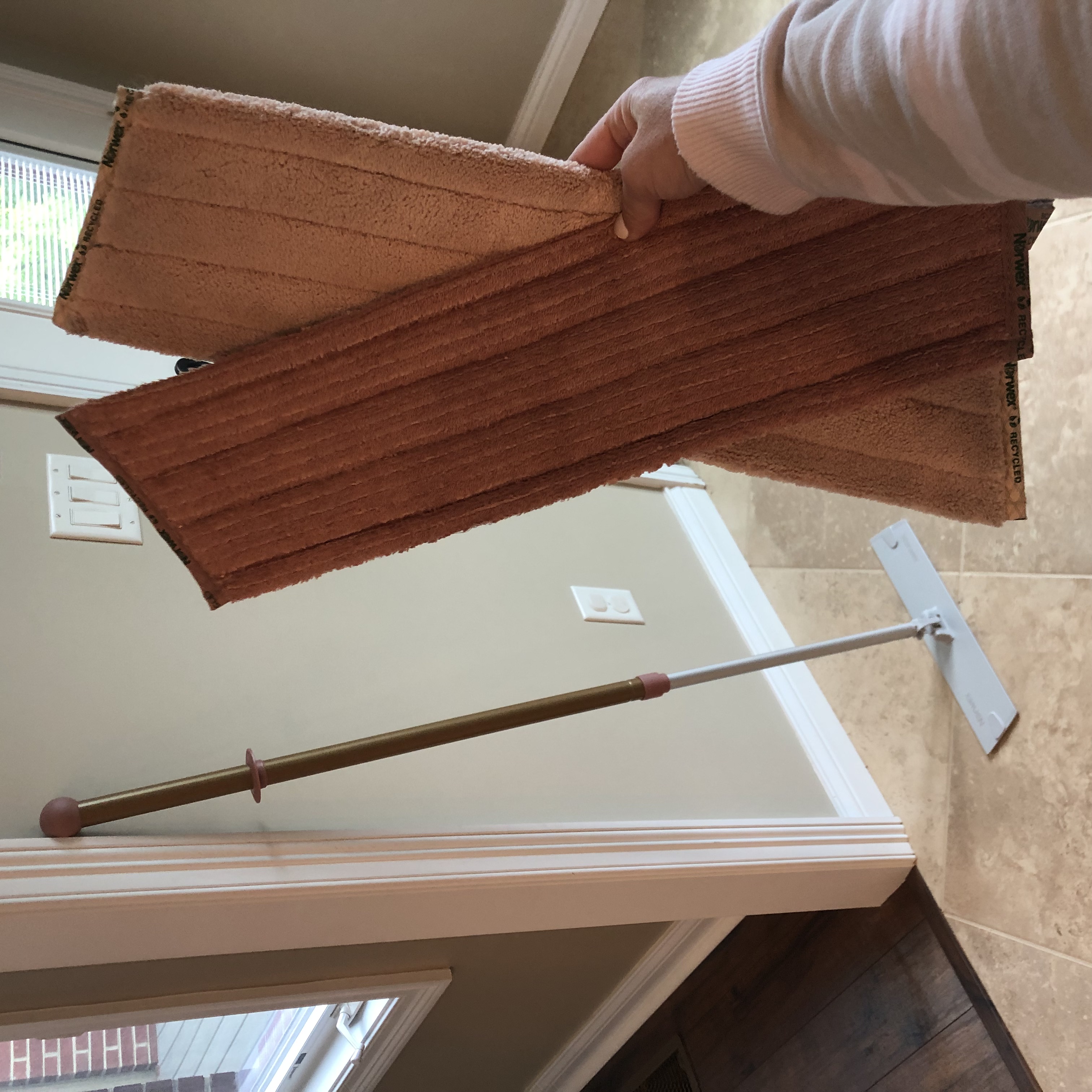 Here's the thing….I have always been sooo bad about cleaning my floors.  As in, I never, ever, ever washed them.  But now that they are pretty again with the new grout I want to keep them clean and this mop could not be easier!
I hate traditional mops (cue me looking like an infomercial actress spilling buckets of water on the floor as I try to squeeze out a traditional mop), but seriously they are a pain.  But this, is so genius.  It comes with two pads (pictured), one is for dry sweeping and the other for wet.  Once finished depending on how dirty they are you can simply vacuum the dry one and rinse the wet one.  If they are really soiled you toss them in the washer.  I can easily get into a weekly floor washing routine with these.  They are just perfect!  Plus, the added bonus of no harsh chemicals and the major cut down on cost.  Win/win.  I also grabbed two of their kitchen cloths while at it because they are always great to have on hand, and again just use water.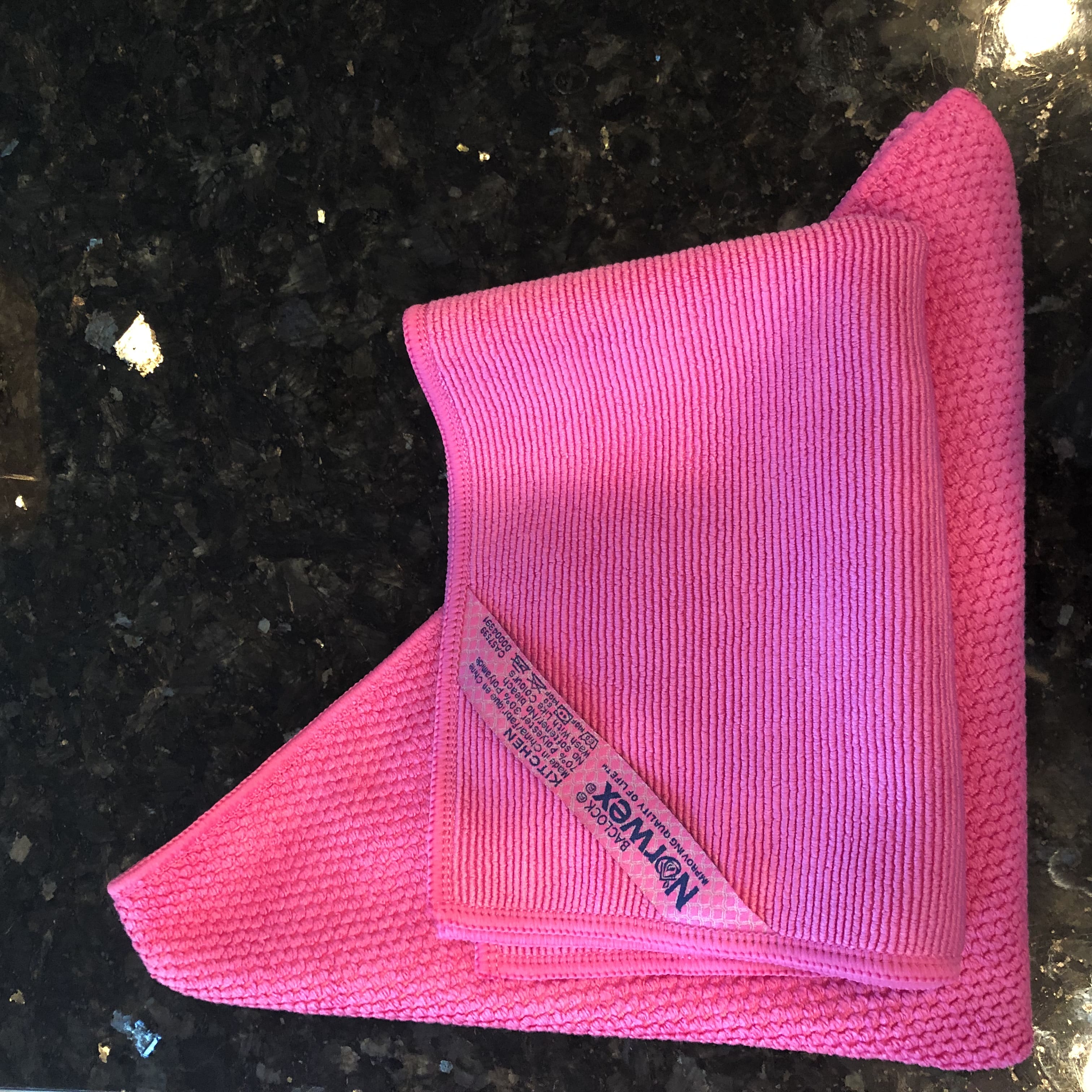 So that does it friends. Just some things I'm lovely lately that I feel everyone must have!  Have a great start to the week and I'll see you back here Wednesday with a Memorial Day shopping guide!
Jill
xo, Jill