Happy Monday friends!  A new week, fresh start, and a new must haves post.  I don't have a ton of things this time around but the things I am sharing I love so much and definitely  think they're something everyone should have.
First up….remember during my Austin recap post when I shared this picture….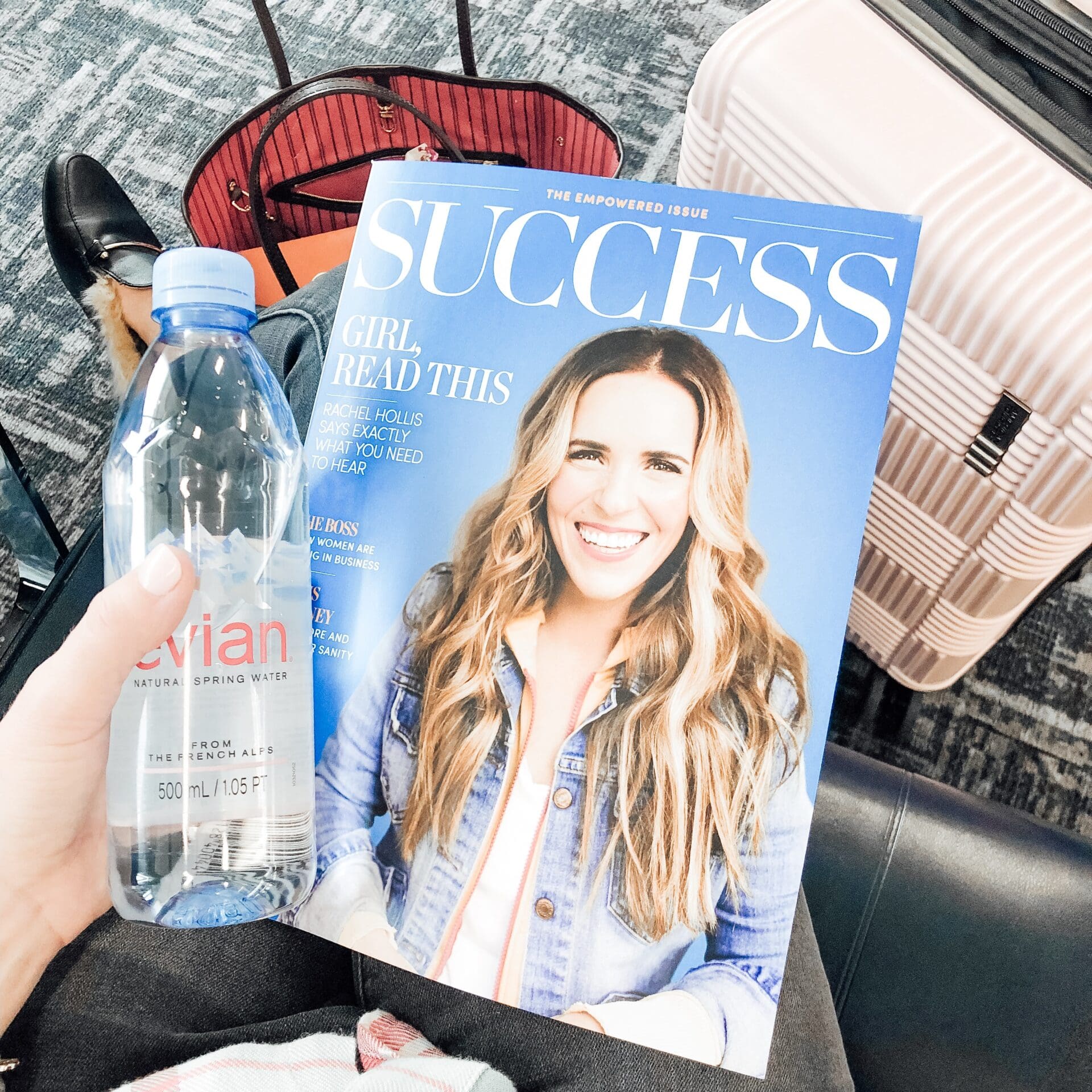 Well, I was so focused on Rachel Hollis that I totally forgot to mention that pretty pink suitcase right there!  I am in love with this suitcase!  I had been wanting a hard shell one for a while now, as my carry on bags are all falling apart or bigger than what a carry on should be, which is fine when Eric is helping me hoist it overhead, but this trip I was solo and knew I wanted something manageable.  So I scoured everywhere I knew that sold luggage and kept coming up short.  But guess who had this beauty?  Target!  I didn't even know Target sold luggage.  It was reasonably priced, the perfect small size, and PINK!  I couldn't believe it.  It seems small at first but the way it's set up, you pack in the top and bottom and there's plenty of room.  I can't recommend it enough.  Here is a full view of it….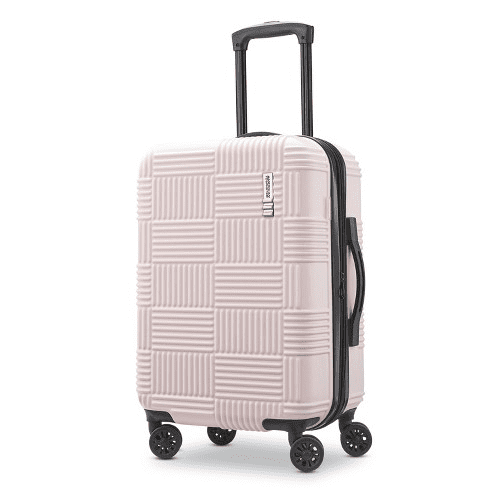 And speaking of Austin….I bought this outfit to wear there and have been wearing it on repeat ever since…..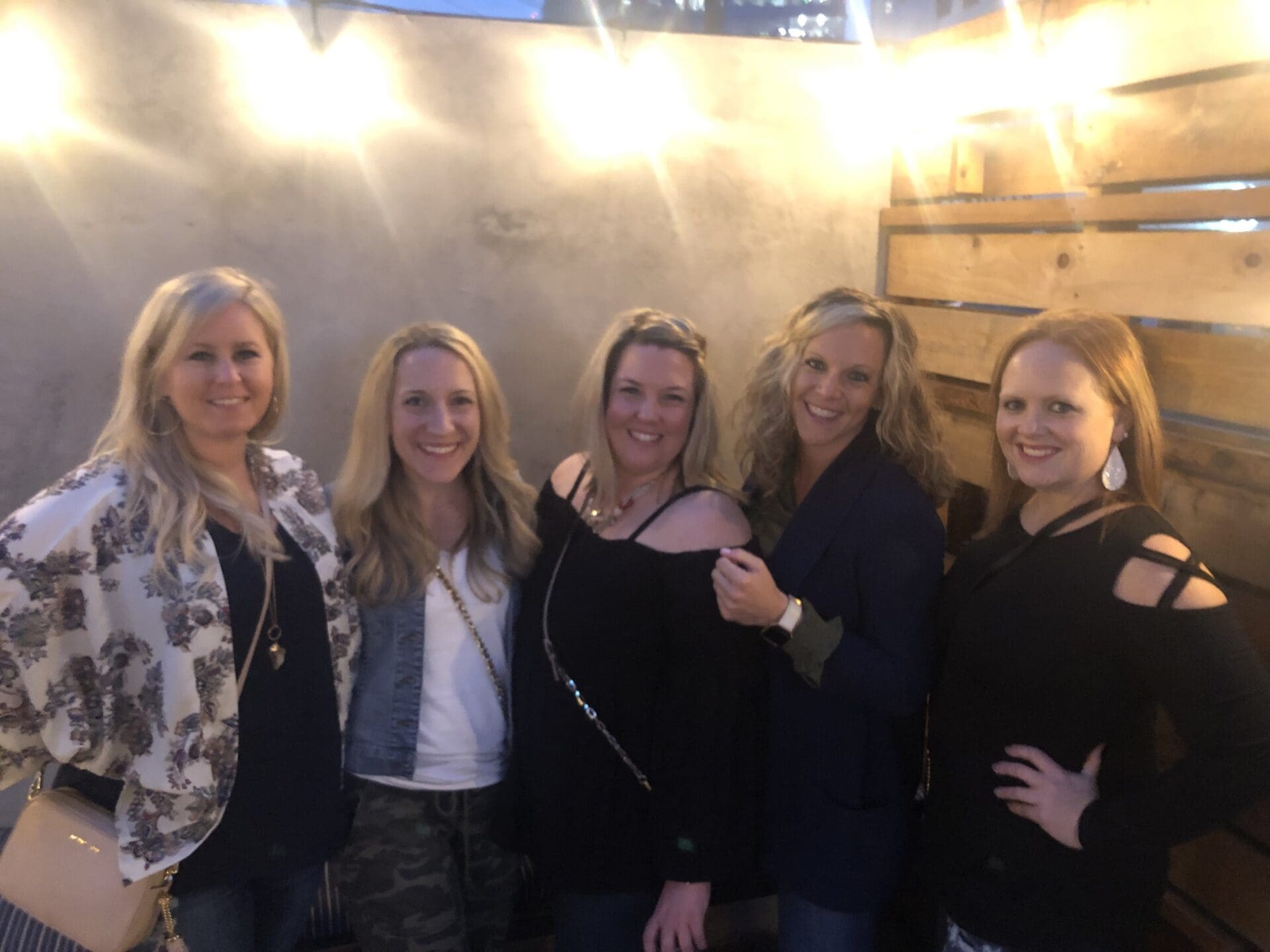 It's hard to tell in this picture but it's camo joggers, a white tee, and a denim jacket.  It's so comfortable and I've never met a jogger I didn't like.  Plus, a good jean jacket is a closet staple.
Here is a better view of the joggers…..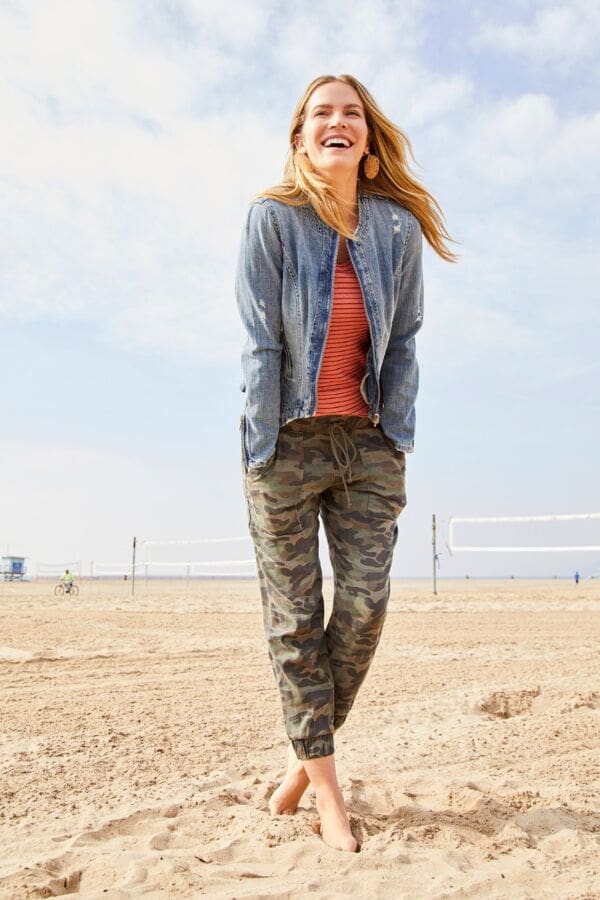 I mean aren't they so. stinking. cute?  Evereve (where they are from and is my latest favorite store) also has camo overalls (which I would totally get if I didn't already have a great pair of overalls I love), camo crop pants, camo leggings, camo chino pants (I was torn between these and the joggers), faux leather camo leggings, and a camo skinny jean.  Seriously, give me all the camo these days.
And apparently yesterday was National Dry Shampoo Day (I mean there is literally a day for everything), so that of course means I have to share the biggest must have dry shampoo out there!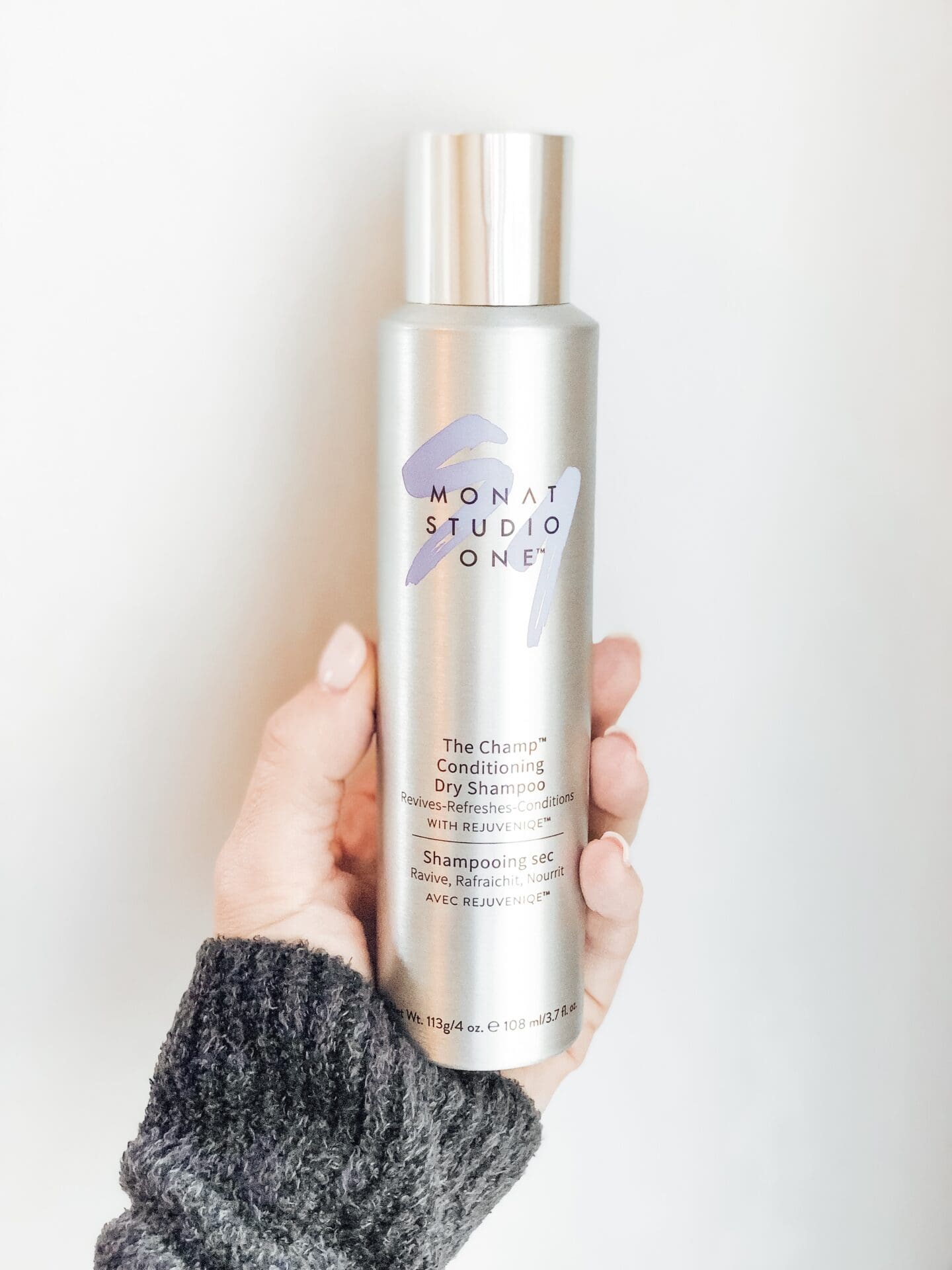 Monat's dry shampoo "The Champ" is the best one I have ever used and believe me I have tried tons!  It's vegan and free of all those terrible/harmful ingredients (parabens, silicones, sulfates, etc.), and it adds volume but doesn't have that chalky residue so many dry shampoos have.  I always have several on hand because I cannot be without this stuff.  It's half the reason I'm able to make it 4 days between washes.  You can shop the dry shampoo through my link here.  Or message me to get started.
And lastly, for my ladies with facial hair like me (age and hormones are fun, aren't they?) I have found my favorite alternative to waxing.
This is the Finishing Touch Flawless Hair Remover and I love how it looks like a lipstick and man does this sucker work!  I get the worst chin hairs and upper lip fuzz but I despise getting waxed.  I used to use a nose hair trimmer on my face but it didn't work like this does.  This is super easy and gentle and removes the hairs and keeps them gone much longer than the other trimmers I've tried.  It would be perfect for travel or keeping in your bag.  It's one of those products that we ladies will inevitably need as we age so it's nice there is at least this cute option.
Alright friends, that does it for this week's must haves.  Sorry it was short this time around.  I hope to have a longer list next week.  Have a great start to the week and I'll see you back here Wednesday!
Jill
xo, Jill