Happy Monday friends!  I'm coming off of a fun weekend in Austin, TX celebrating my friend Mazie's bachelorette party.  I'll have a whole post about it on Wednesday but for now here is a picture of all of us doing a pub crawl the first day we were there.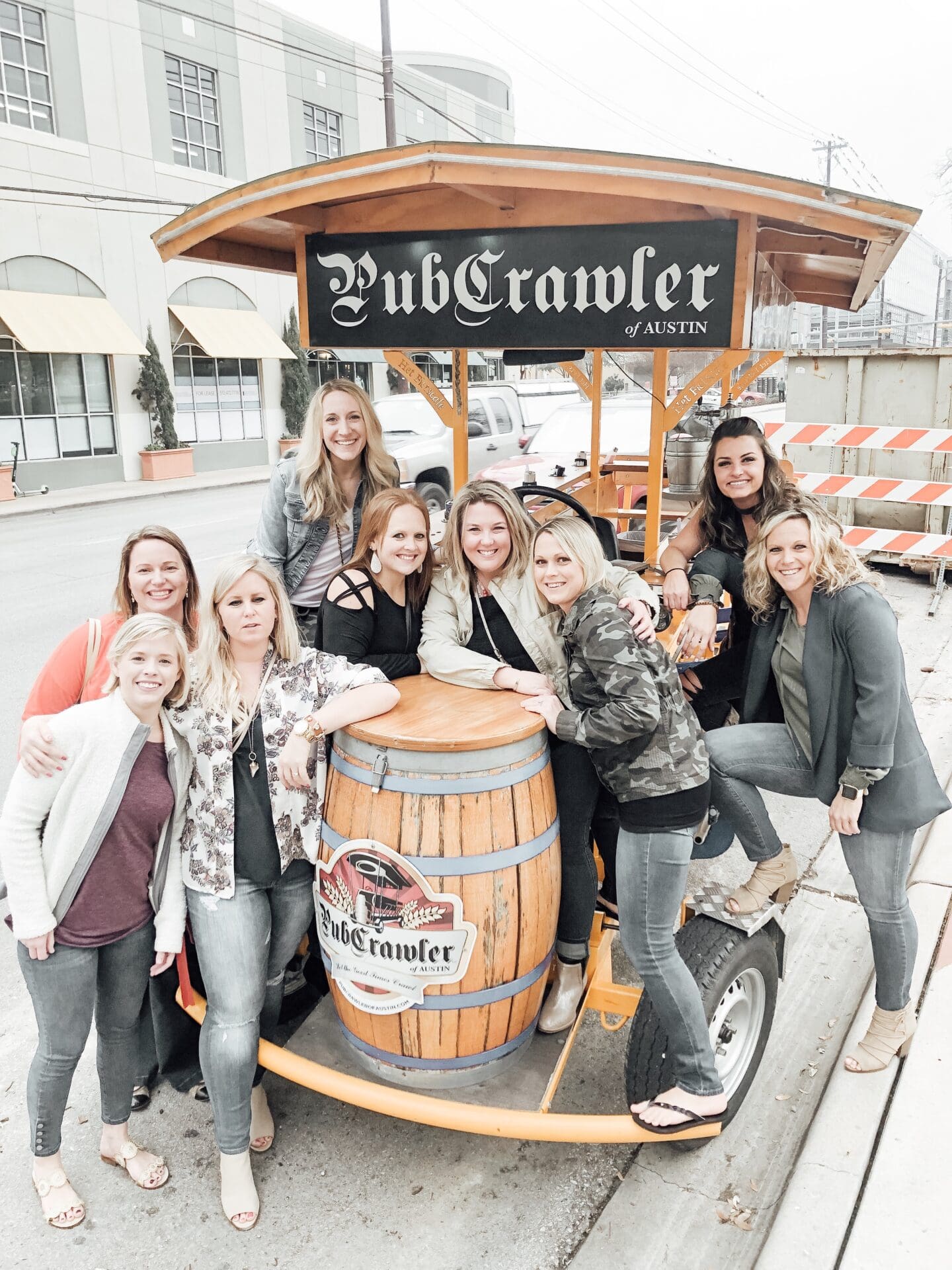 We had such a good time and can't wait for her wedding next month!  But for now, let's look at some Monday Must Haves shall we?
First up, speaking of Austin….I bought a new jean jacket to go with a few outfits I wanted to wear there (the one I have is kind of dark so I wanted something lighter) and I am in love with this one from EVEREVE! (It's pictured above too).  You guys know I am obsessed with this store!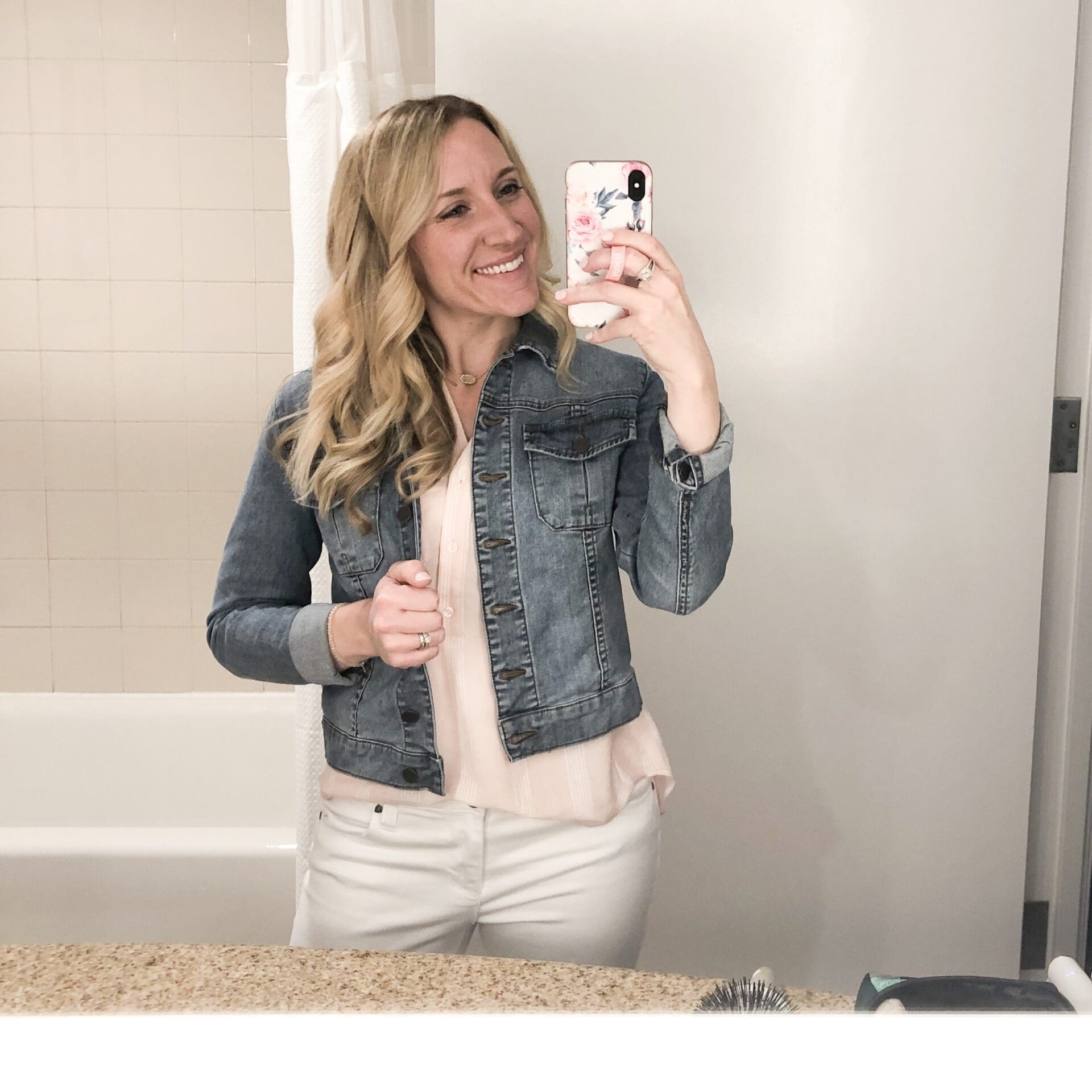 Jean Jacket // Top // White Jeans // Necklace
And speaking of EVEREVE I love this cardigan, especially paired with the white denim.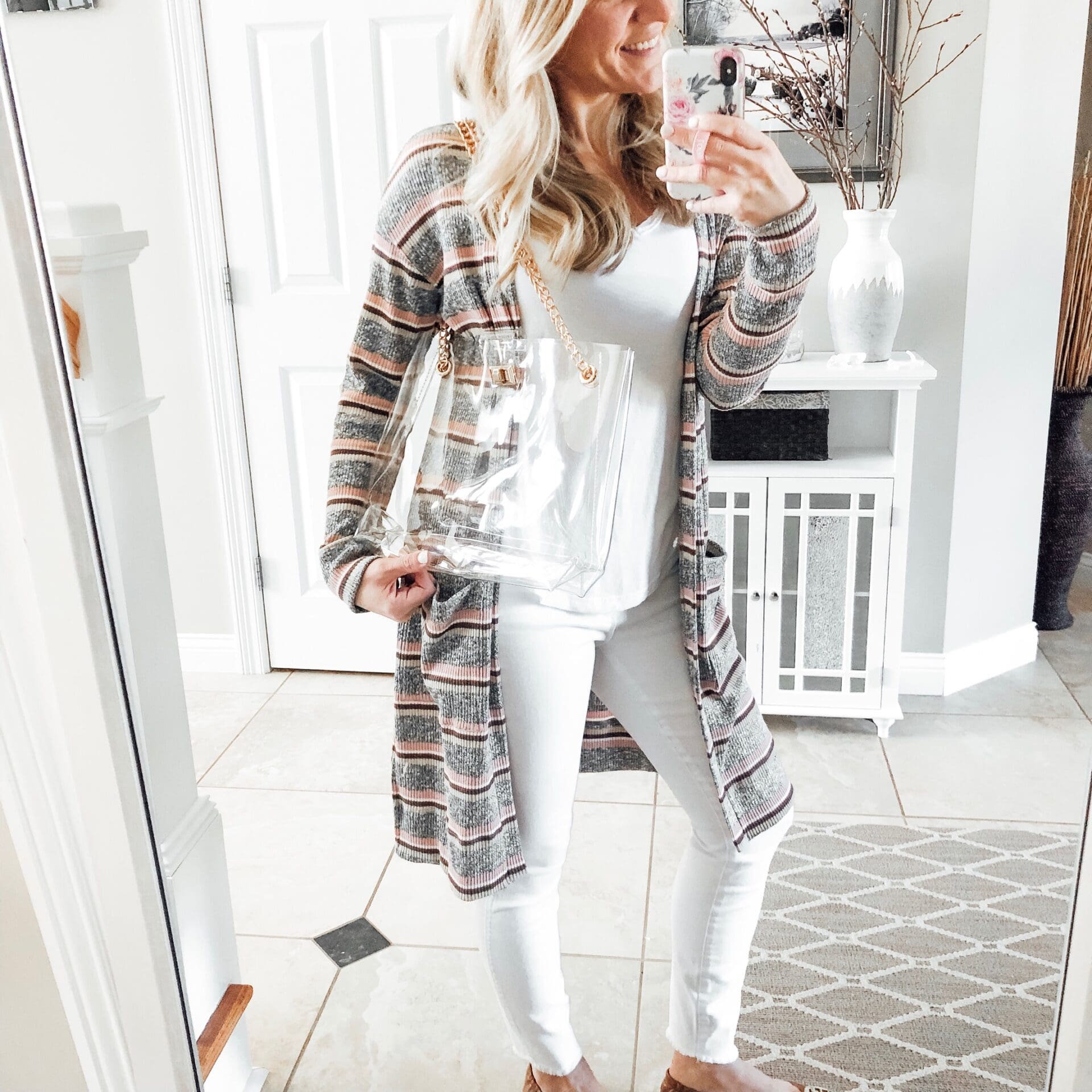 Cardigan // White Tee // Jeans // Flats
And can we just talk about this bag for a minute?  This is really the star of this week's must haves.  Typically, I hate clear bags.  I hate that we need them these days for certain events, I hate how they look, and I hate that they show everything.  But, the Rachel Hollis conference I'm attending in September requires a clear bag, so when I found this one I was thrilled because I think it's actually cute!  I love that it's made to look like a nice handbag with the gold details and chain strap.  Best yet….it's less than $20 dollars!  If you are in the market for a stylish clear bag, this is a must have!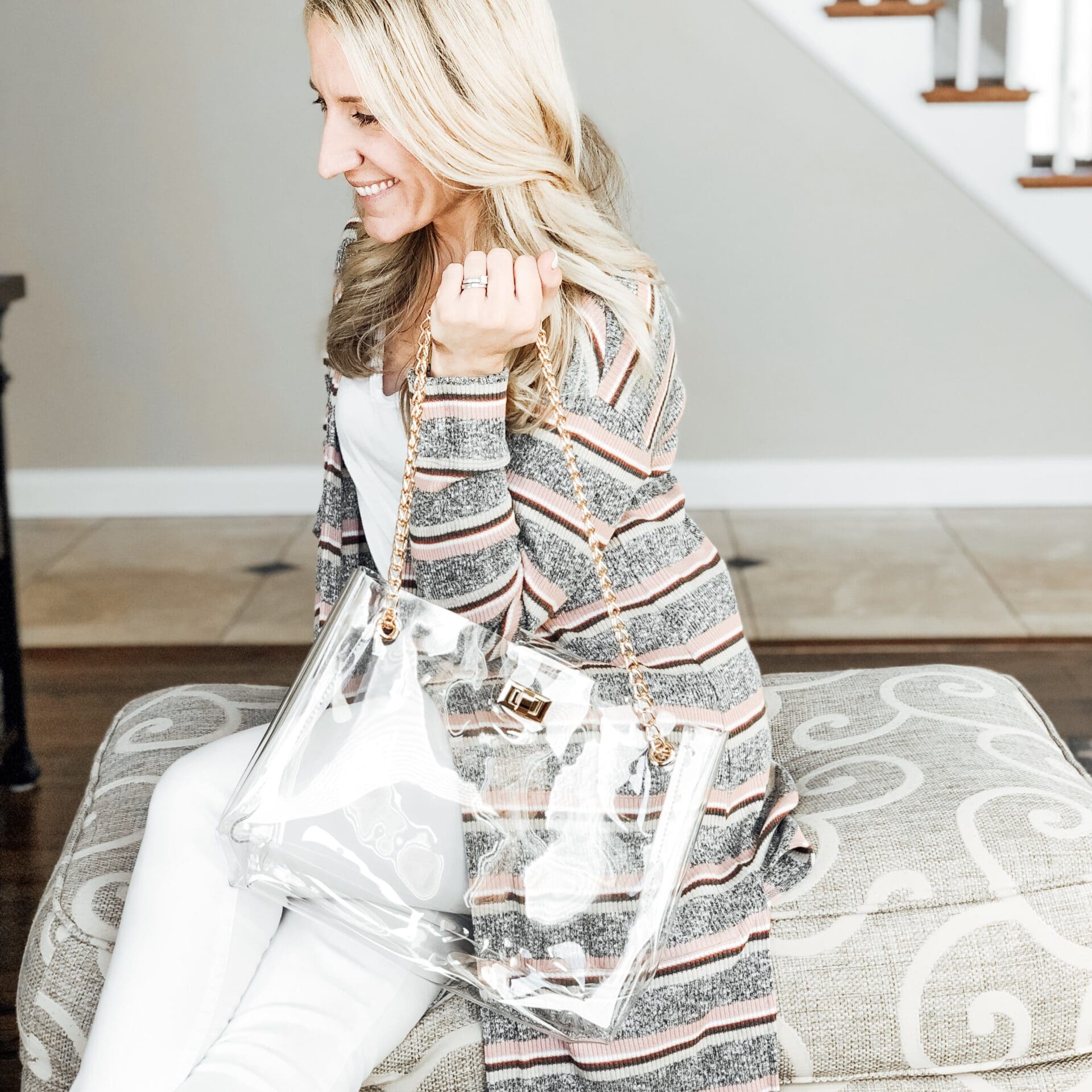 Next up, I have been on the hunt for a distressed sweatshirt, but all the ones I keep finding are pretty pricey.  So when I found this one at Target, I snatched it up!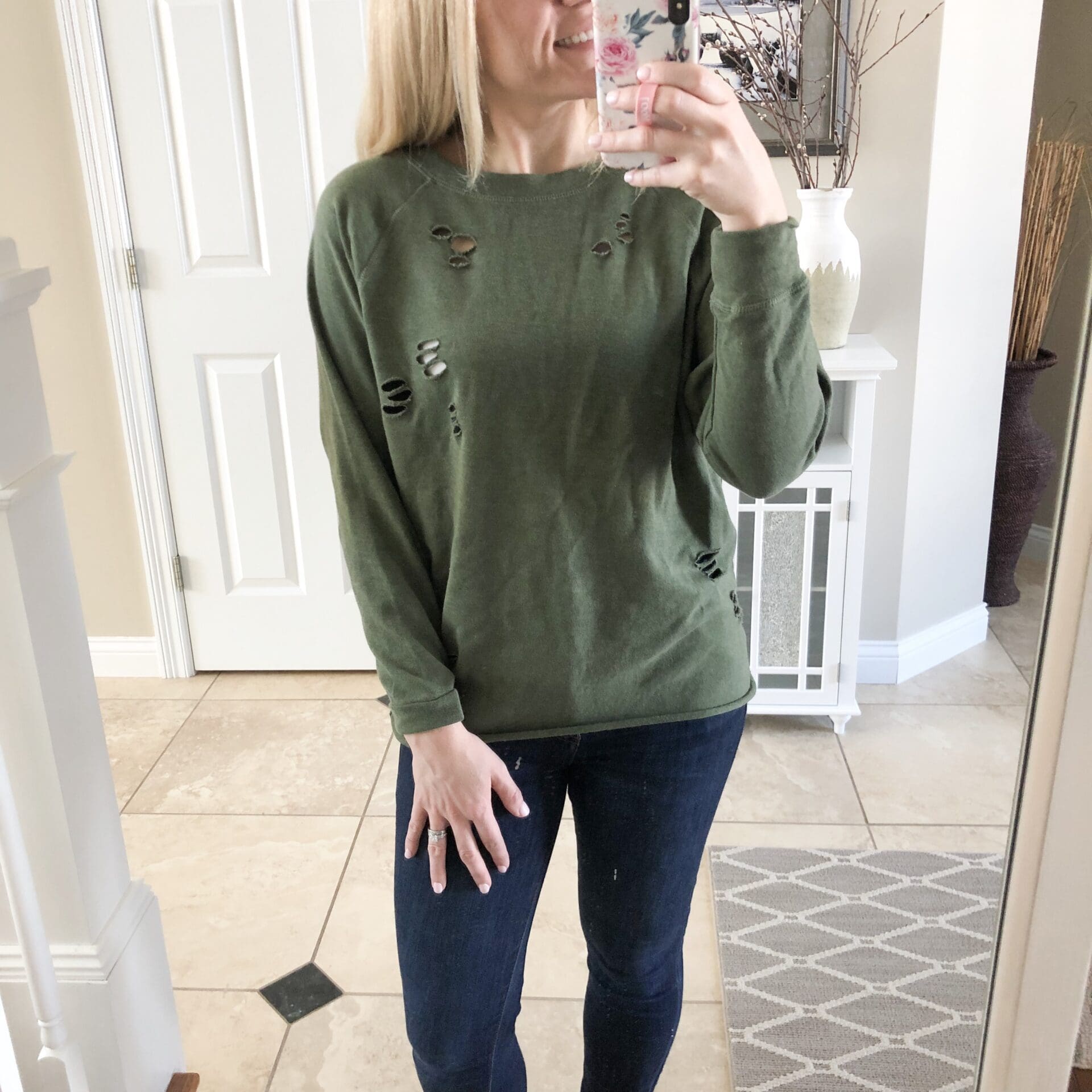 It's oversized and comfy and just a good one for lounging.  Then, last week I posted this picture and got so many compliments and questions on the water bottle!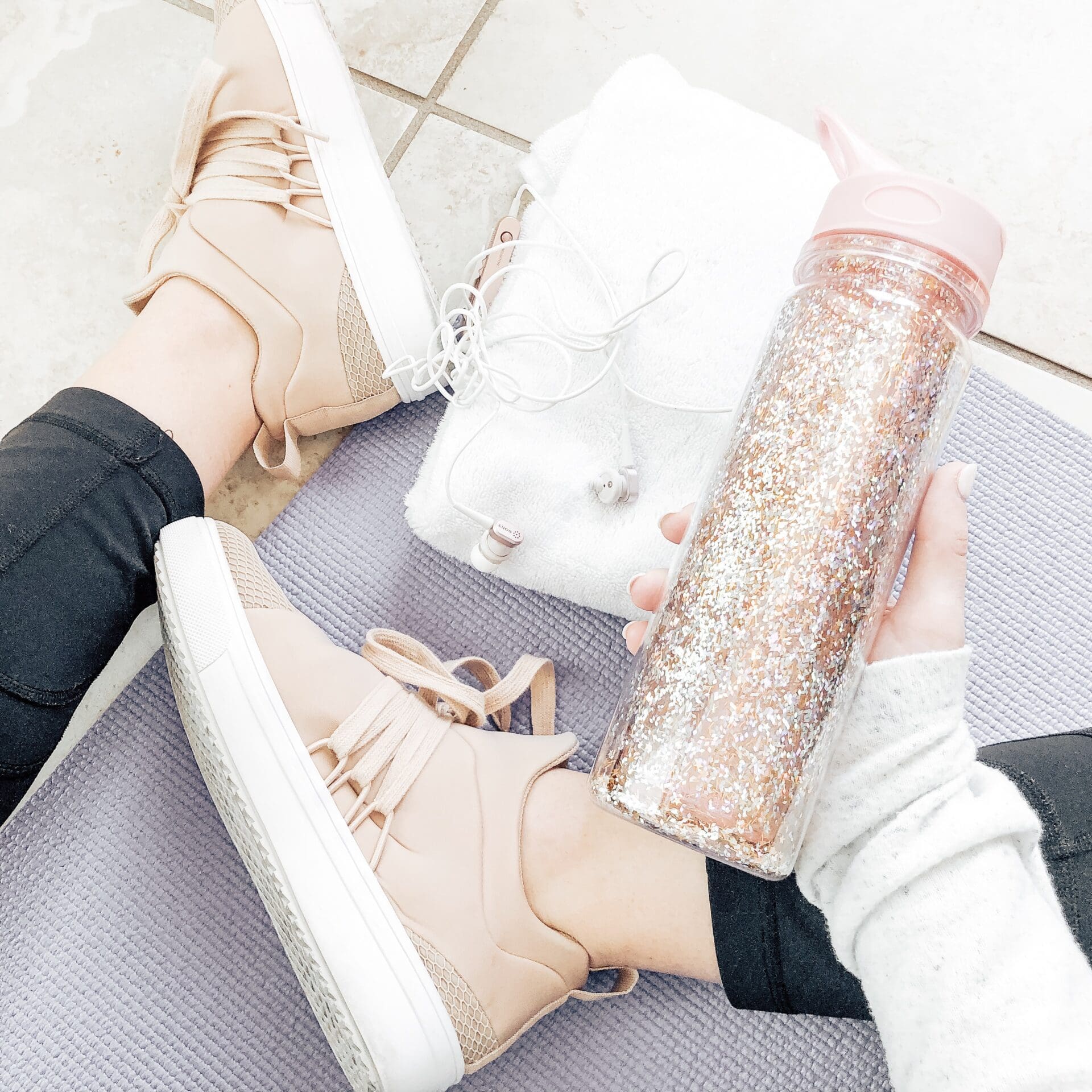 Isn't it so cute, girly, and fun?  It's from ShopBop.  I got it a few years ago but they still have it!  And then of course my favorite sneakers can be found here.
I meant to share this next must have back in December but kept forgetting.  I thought it was a cute idea so I got one for myself and 3 of my friends.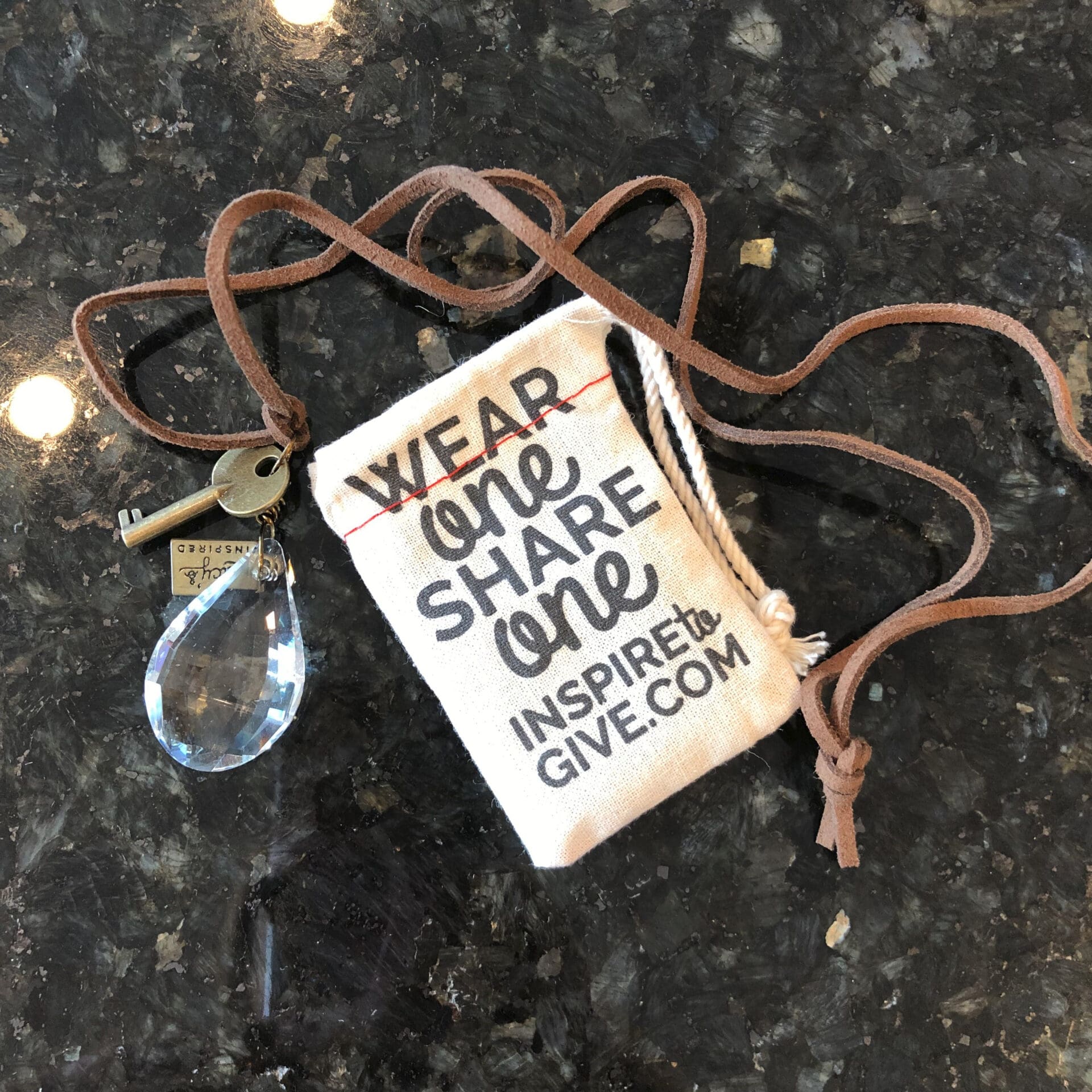 It's a necklace set that you buy (both look like the one in the picture) and you keep one and you give one to someone that inspires you.  I call it the modern day friendship bracelet.  I just thought it was a unique, sweet idea, and they are very affordable.  You can shop this and their other jewelry options, here.
And lastly, switching gears from clothes…..in my pursuit to live cleaner and clean without products containing toxic chemicals everyone kept recommending I try Norwex.  It took me a while to check them out but I recently took the plunge and you guys I am in love!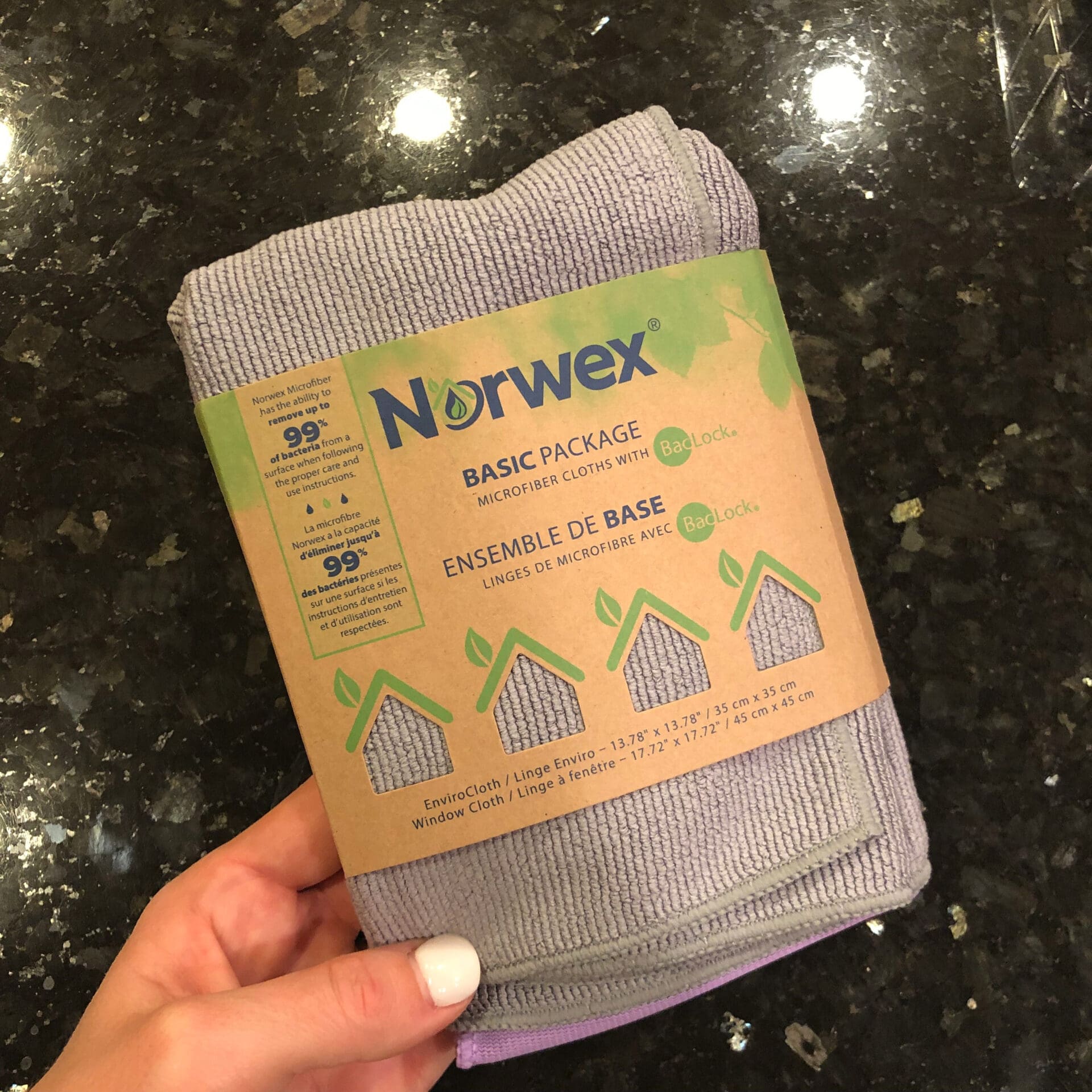 They are the best because you only clean with water!  That's it.  Just these cloths and water.  And friends, they work like a dream!  I bought this basic package that comes with the environmental cloth and one for windows, and then I also bought some regular environmental ones, and one for stainless steel.  That Baclock you see on there is what's in the cloth (but safe) to kill germs.  They can be a little pricey but they last for so long and hold up really well.  And after they get dirty you simply wash them and use them again.  If you are looking to ditch those harmful cleaners, these are a must!
Alright friends, that does it for this week's must haves.  I hope you enjoyed it or even found something fun.  I'll see you back here Wednesday!  Have a great week!
Jill
xo, Jill