Happy Wednesday friends!  We are half way to a three day weekend and I'm pumped!  I love Memorial Day because it just feels like the kick off to summer (that and shandy beer and the sound of lawn mowers) and since the summer kick off holiday is days away I wanted to put together a quick shopping guide in case you still needed some items to get you in the holiday spirit.
I don't know about you all but I love a good theme and love being festive, so naturally on holidays I like to dress the part.  The best part about these goodies I've compiled for Memorial Day is that they will also work for July 4th and Labor Day.  It's just a quick little guide but fun items that you could still get in time for Monday.  Links to shop can be found below the picture.  Let's get to it!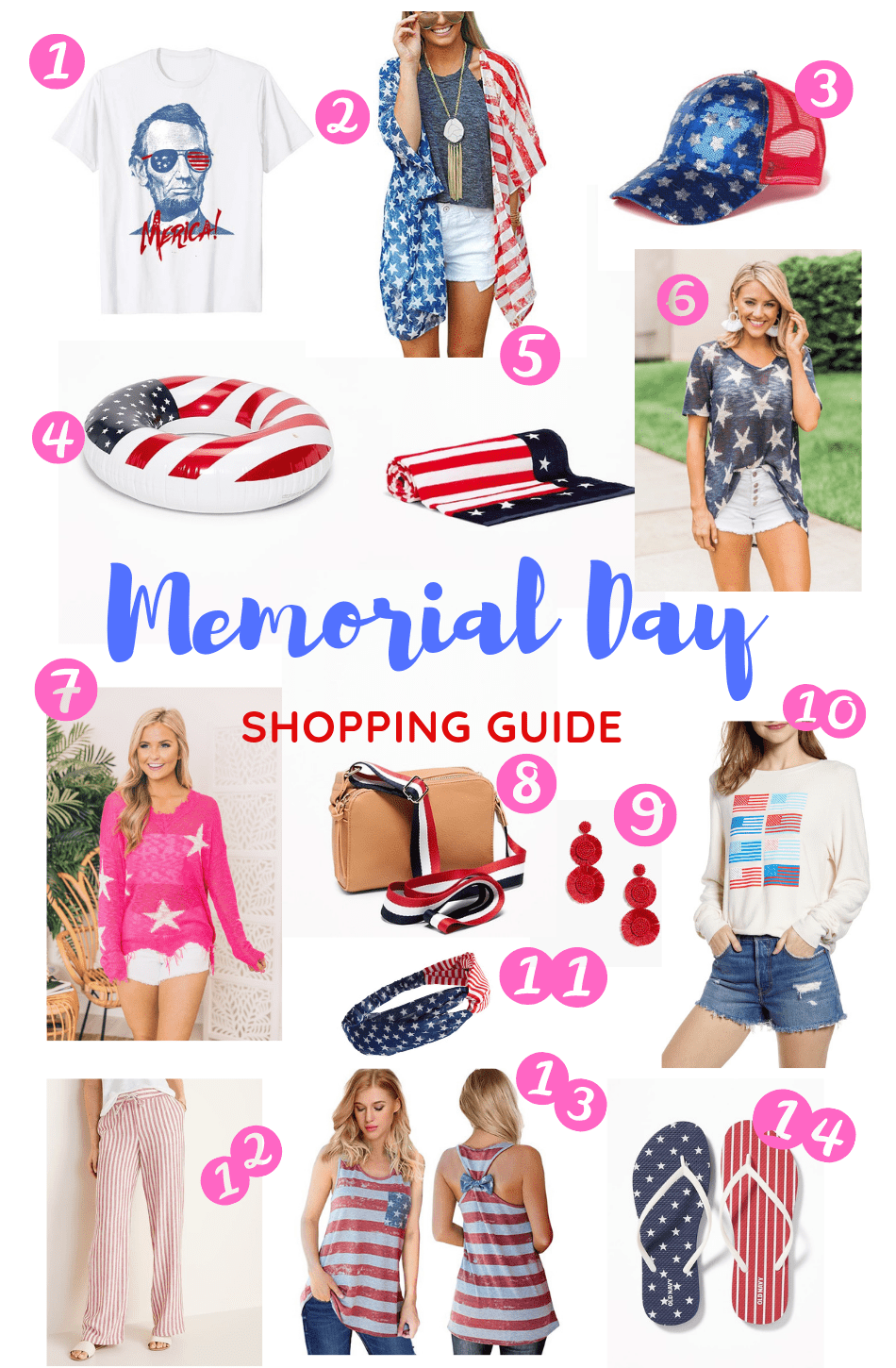 3. Sparkly Hat (Similar to mine in the photo)
6. Blue Star Shirt ( No Longer available in blue 🙁 but this link is to a teal one that is just as cute!  That and the pink one are from The Pink Lily Boutique and I'm seriously obsessed with all of their stuff!)
12. Red Wide leg Striped Pants
Okay friends, that does it for today!  I'm gonna try to be back here Friday but if for some reason I'm not have a wonderful Memorial Day weekend!
Jill
xo, Jill