Hi friends!  Today I'm linking up with Mix and Match Mama and A Little Bit of Everything Blog to bring you a new series that we will be doing the second Wednesday of every month, called Let's Look!  Each month we will look at something new.  For today, and the very first one of these, we are looking at…..the coziest spot in our house!
Before we get to that, if you want to link up with us or follow along, here is a list of what we will cover each month….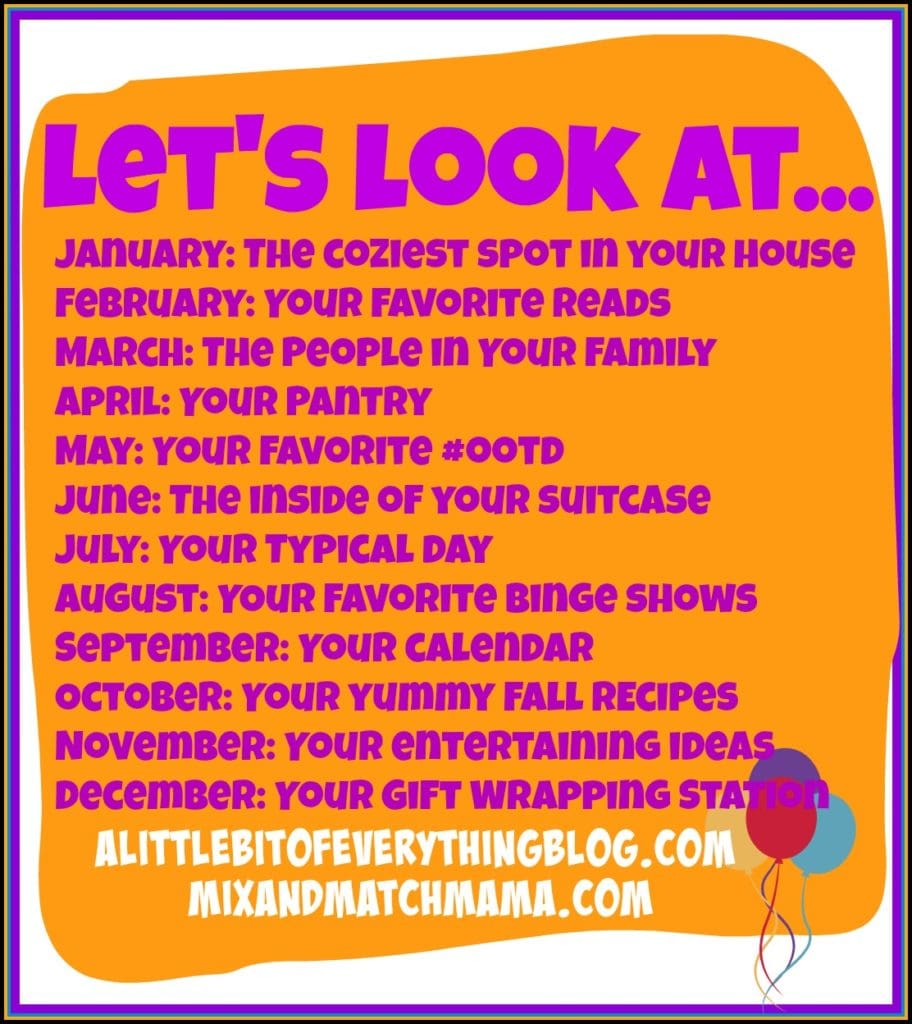 Okay, so let's get to it!  I must say it took me a second to decide what I deemed the coziest spot in our house, because I love a cozy home and try my hardest to make many areas feel cozy.  I find the living room to be cozy during the day, the basement at night or weekend when hanging out with Eric, and even my office has it's cozy moments.  But when I really thought about it I decided that while all those spaces have their cozy moments, the coziest spot in my house is hands down….my bed!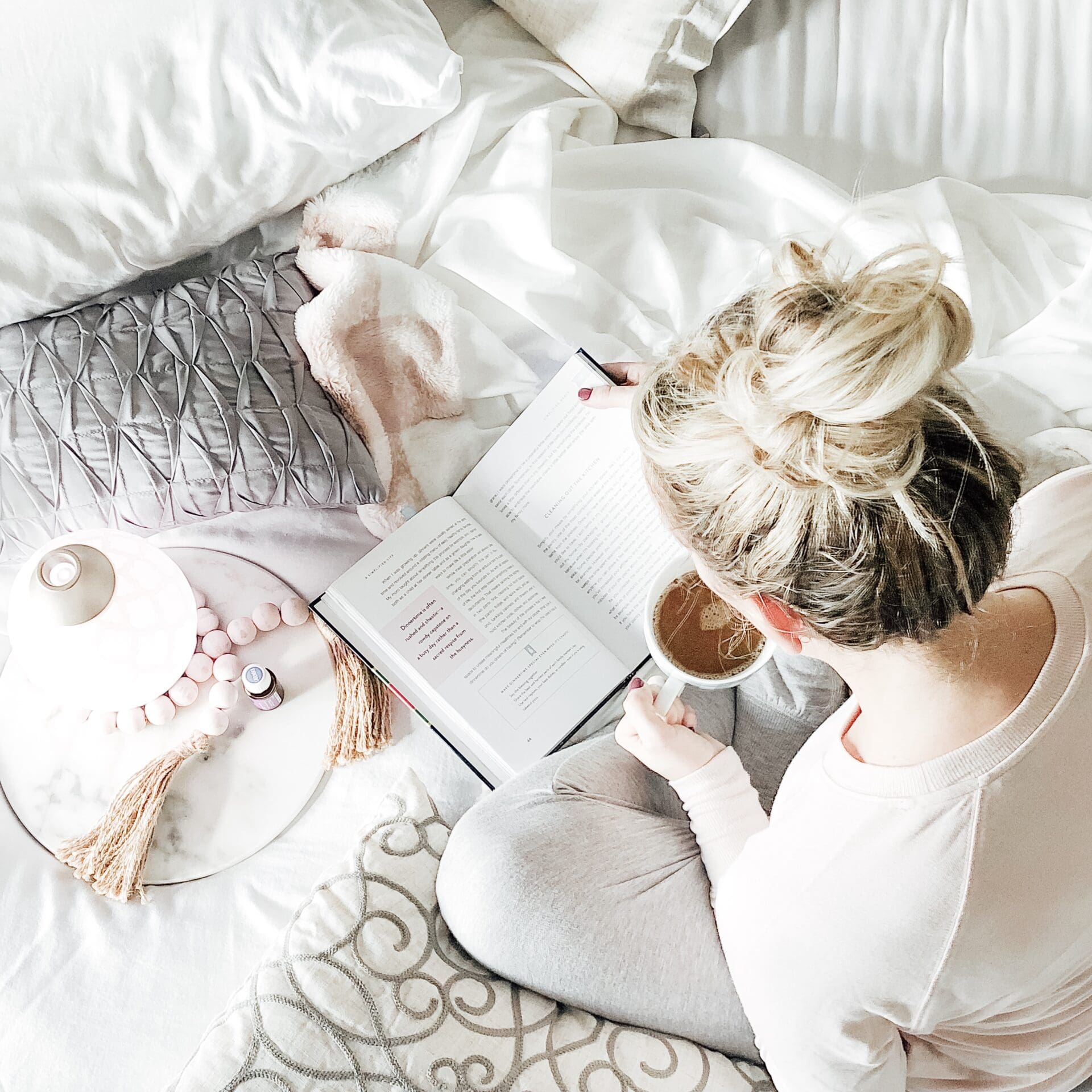 You just can't beat being in a pair of pajamas, with a warm cup or coffee, some oils diffusing, and a good book!  Now, these days the opportunity to lay in bed, reading and relaxing does not present itself often, but man should I find time to do this more because it is amazing!  I don't know about you, but I love slow mornings reading and drinking coffee with some orange or tangerine essential oil in the diffuser to help wake me up.  And, now that it's winter, it gets harder and harder to get out of bed, am I right?
So aside from a good, comfy bed with lots of pillows, and comfy bedding, here are some other things I feel make for a cozy environment!
MY TOP 10 COZY MUST HAVES:
A good cup or coffee, tea, or some hot beverage

.  Or at night, a glass of wine can be plenty cozy.
A good book!  I'm currently reading (interchanging) Emily Ley's books Grace, Not Perfection and A Simplified Life.

A good devotional

.  I have to start my mornings with some time with God and lately I have been doing that with devotionals.  The one I'm reading and loving currently is Embraced by Lysa TerKeurst.

A good set of pajamas

.  I love the pajama sets from Nordstrom and these joggers from Aerie.  The sleepwear from J.Crew Factory is also super cozy.

Comfortable Slippers

.  I love the slippers from Old Navy.  Always super cute and comfortable but they don't break the bank.  I wear slippers hard so I hate spending a ton on them, and these satisfy every time.

Essential Oils

.  In the past I would have said a candle was a must for creating a cozy environment, but you guys, if you haven't heard me say it a million times already, candles are so toxic and harmful!  So instead, I diffuse essential oils to get that cozy scent.  And best part….my diffuser has various light settings, including a candle flicker mode, so I don't lose that ambiance that comes from a lit candle.  The other option that I have around my home are the battery powered, fake candles.  I love love love those, but when I want a scent I reach for my oils.

A good show or movie

.  When I'm being cozy in the morning I tend to have quiet time and read or browse stuff online, but nighttime is a different story.  At night I love to cozy up on the couch with the lights dim, oils diffusing, preferably a glass of wine in hand, and a good show or movie on the TV.  My current favorites are Below Deck, New Amsterdam, Top Chef, Dirty John, and my latest find….Tidying Up with Marie Kondo on Netflix.

A super soft blanket

.  You've probably heard me say it before but the throws from TJMAXX are out of this world comfortable!  And you can't beat the price!  Nordstrom also has super soft, cozy ones.  You can shop them here.  Some are pricey (but worth it) and others are under $30.  I also love and massive, heavy down comforter.

Pillows! 

I'm a total pillow junky.  Eric is soooo over the amount of pillows I have accumulated in this house, but something about them is just so cozy and inviting and necessary to be comfortable and/or to feel totally engulfed in your bed.

A quiet, phone free space

. I know I said above that in the mornings I like to read or look at the internet, which is true, but at night or in the mornings when I'm really needing to zen out I like to put the phone away for a while and just be present in the cozy moment.  I think shutting off from the world, for a little while is good for everyone.  It allows us to regain our thoughts, spend time on other things without the social distraction, and just be for a while.  I'm not always great at doing it, but when I can manage to put the phone down for a while, it is a little more freeing and relaxing.
So that's my favorite cozy space in my home, and how I do cozy around here.  Next month we are looking at our favorite reads and oh man am I excited for that one!!  See you back here Friday!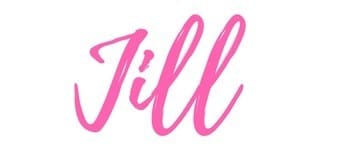 xo, Jill