Happy Saturday friends!  That feels so weird to write because as you know, Saturdays are not normally the day I put up new blog posts.  And I know on Monday I told you I'd be back here Wednesday but you guys then this week got crazy and to say I got behind is an understatement.
Tuesday was the last day of the month and as many of you know I have a "side hustle" with Monat and I was working toward a big goal that day that I'm happy to say, by the grace of God, I achieved!  But in making sure I was getting everything done for that I didn't have time to get this post up for you for Wednesday.  And I got behind on a bunch of other things too and it just snowballed.  I had intended this post for yesterday, but then decided to take yesterday to finally get caught up on things and push this back to today.  So here we are.  But, it worked out because J. Crew Factory is currently having a big sale right now so the timing is pretty perfect!Through tonight, and online only, you get an extra 20% off when you buy 2 items, 30% off for 3 items and 40% off of 4 or more items with code: WELLSTOCKED
First up, I'm so excited this entire outfit is in stock and on sale because I'm obsessed with it for now and throughout this summer.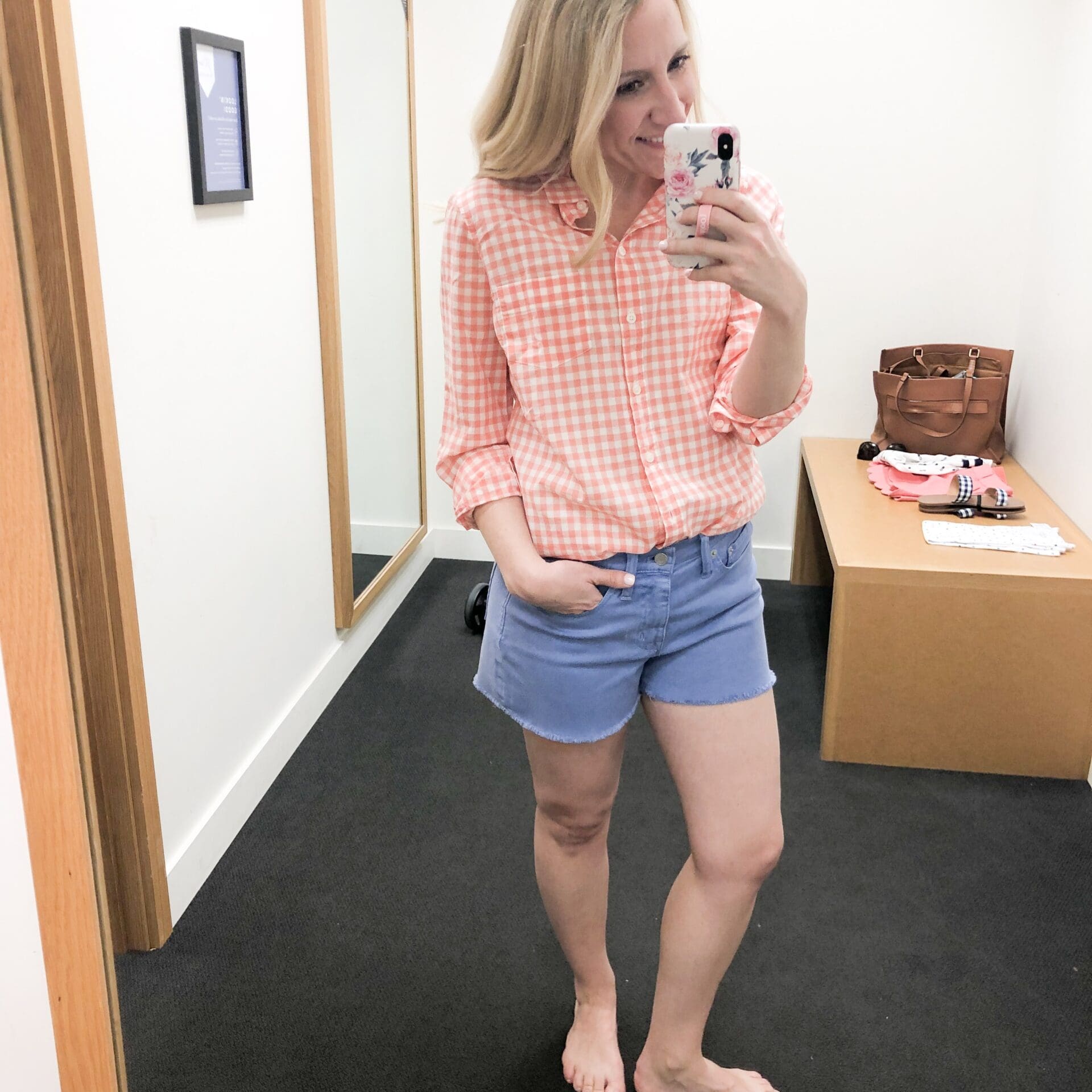 Orange Gingham Shirt (comes in 5 patterns) // Cut Off Shorts (come in 5 colors)
And speaking of shorts….I liked these and the fact that they also came as pants…..
Sure, I feel a little like a train conductor but I liked that they are vertical stripes (a Piper stripe it's called and yay for slimming) and something different.  I also love that the pants are a high-rise skinny jean. Here's a closer look of each….
Next up I found a few dresses that, although they were not really a good look for me, I think they are cute for summer and wanted to share them in case they could work for you.
Blue Gingham // Blue and white Stripe // Rainbow Seersucker
Here is a pink gingham similar to the blue and white I tried on above if you prefer that color.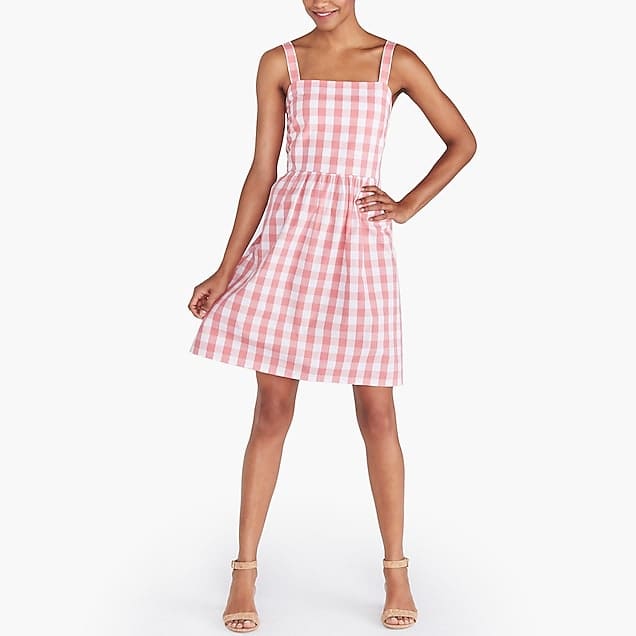 And here are some other dresses I didn't try on but I am loving!
Pink Scalloped Edge (comes in 3 colors) // Blue Eyelet Shirtdress (comes in 3 colors) // Green Eyelet tie-front Dress (comes in 3 colors)
Last up I tried on a few cute tops. I love getting tops from here because they are affordable and simple yet cute.
Pineapple // Green Cami (comes in 9 colors) // Striped Tee (comes in 3 colors)
Here's some other tops I thought were cute but didn't have time to try on.
Pink front-tie shirt // Sleeveless Top with Printed Trim (comes in 5 colors) // Printed Sleeveless Top
And I wish I had somewhere to where this entire look because I am IN LOVE with it!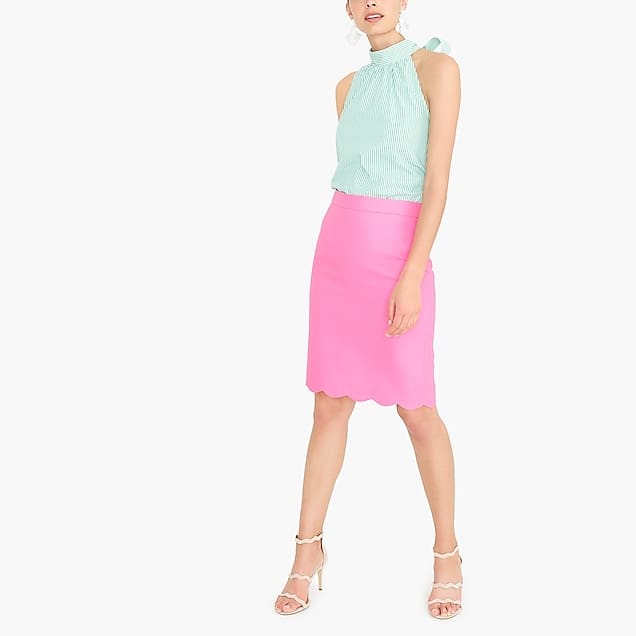 Okay friends, so those are just some of my finds, but as always their selection is huge.  Again, through tonight you can get up to 40% off and if you miss this sale check back because they run sales or reduce prices often.
Have a great weekend, and I'll see you back here Monday!
Jill
xo, Jill