Happy New Year's Eve, Eve friends!  I wanted to bring you a quick coffee hack I'm loving lately for when you want to fake it like you have your own personal barista in house, or for when you don't want to spend the coffee shop prices (also for when you are in desperate need of a coffee to cure that New Year's Eve hangover).  This is more than regular coffee and creamer, this is a coffee shop style coffee with a thick, creamy foam top.
I originally got this idea from my friend Tina over at Inspired Reality, when I saw her make it using iced coffee/cold brew, which is equally as delicious.  So, this is my take on it but for hot coffee.  It's seriously so easy and would work great with espresso too.  First, all you need are 4 key ingredients…..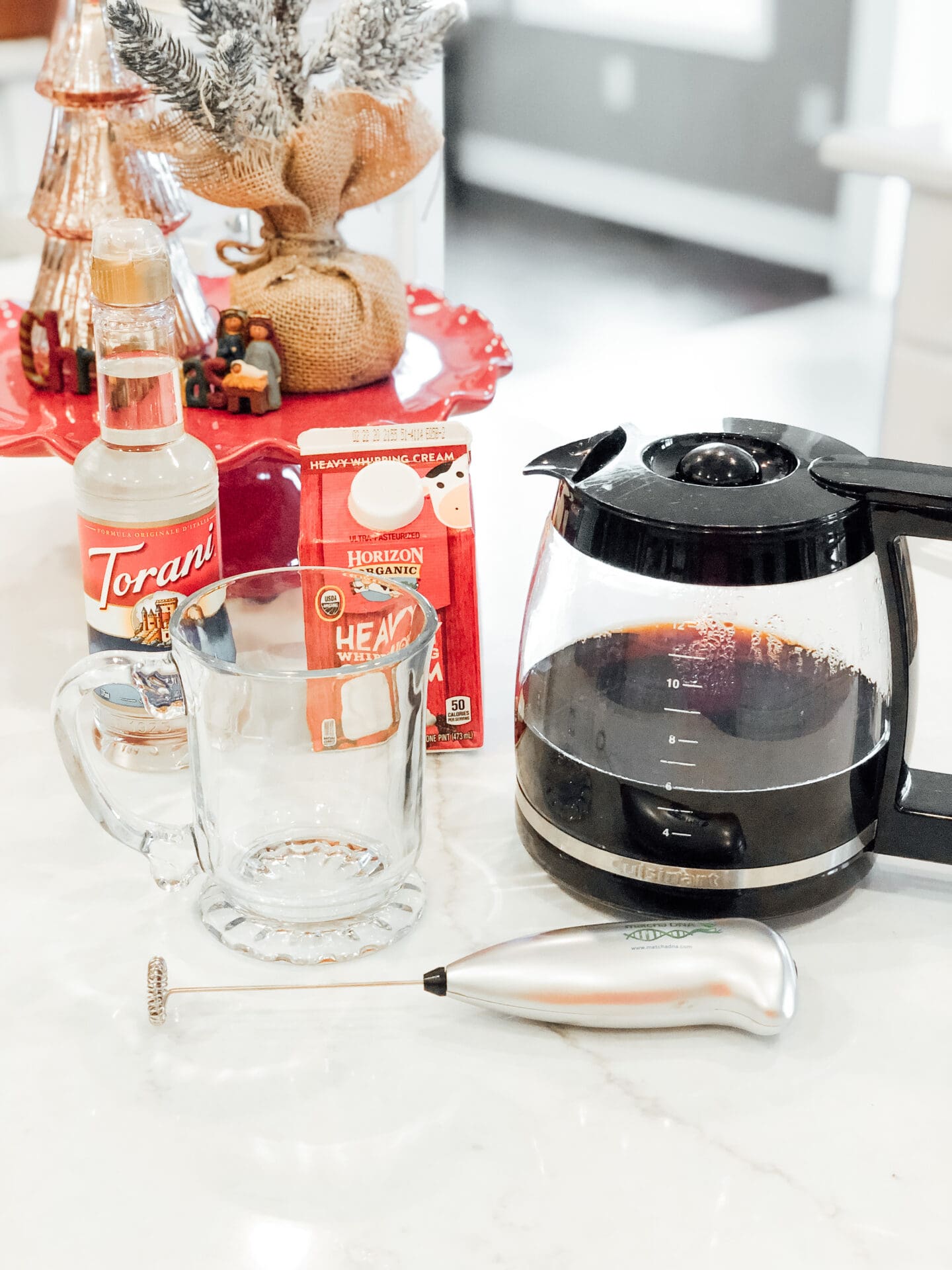 Just coffee, some sort of flavoring or syrup (I love the vanilla by Torani), heavy whipping cream and a frother.  Here is a similar one to mine.  They are inexpensive and totally worth having in your kitchen arsenal.
Okay, so here is all there is to it…..
Step 1: Pour the coffee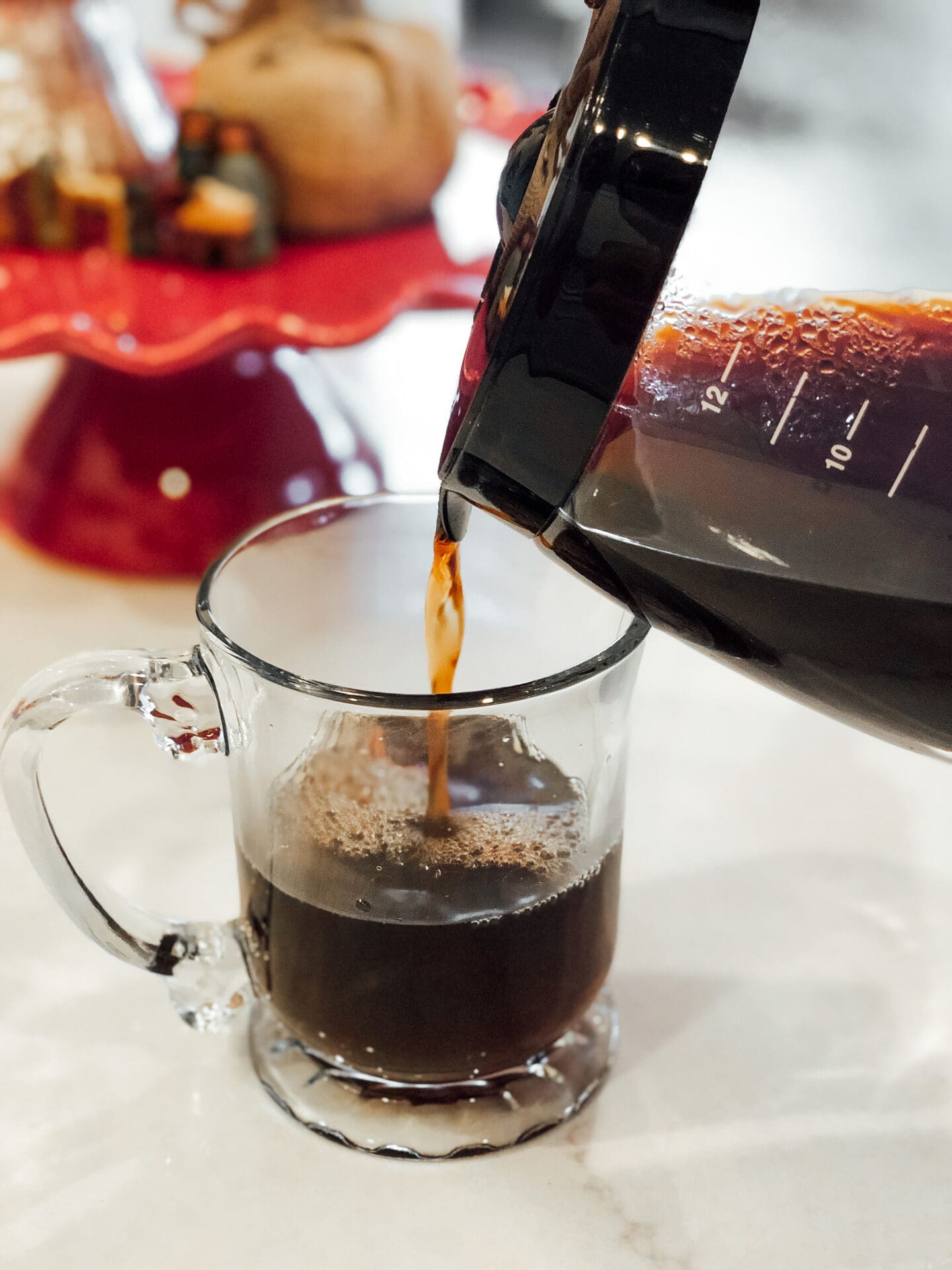 Step 2: Add some heavy whipping cream to a separate cup.  *Note: you HAVE to use heavy whipping cream for this to work.  Regular creamer or milk won't get thick enough.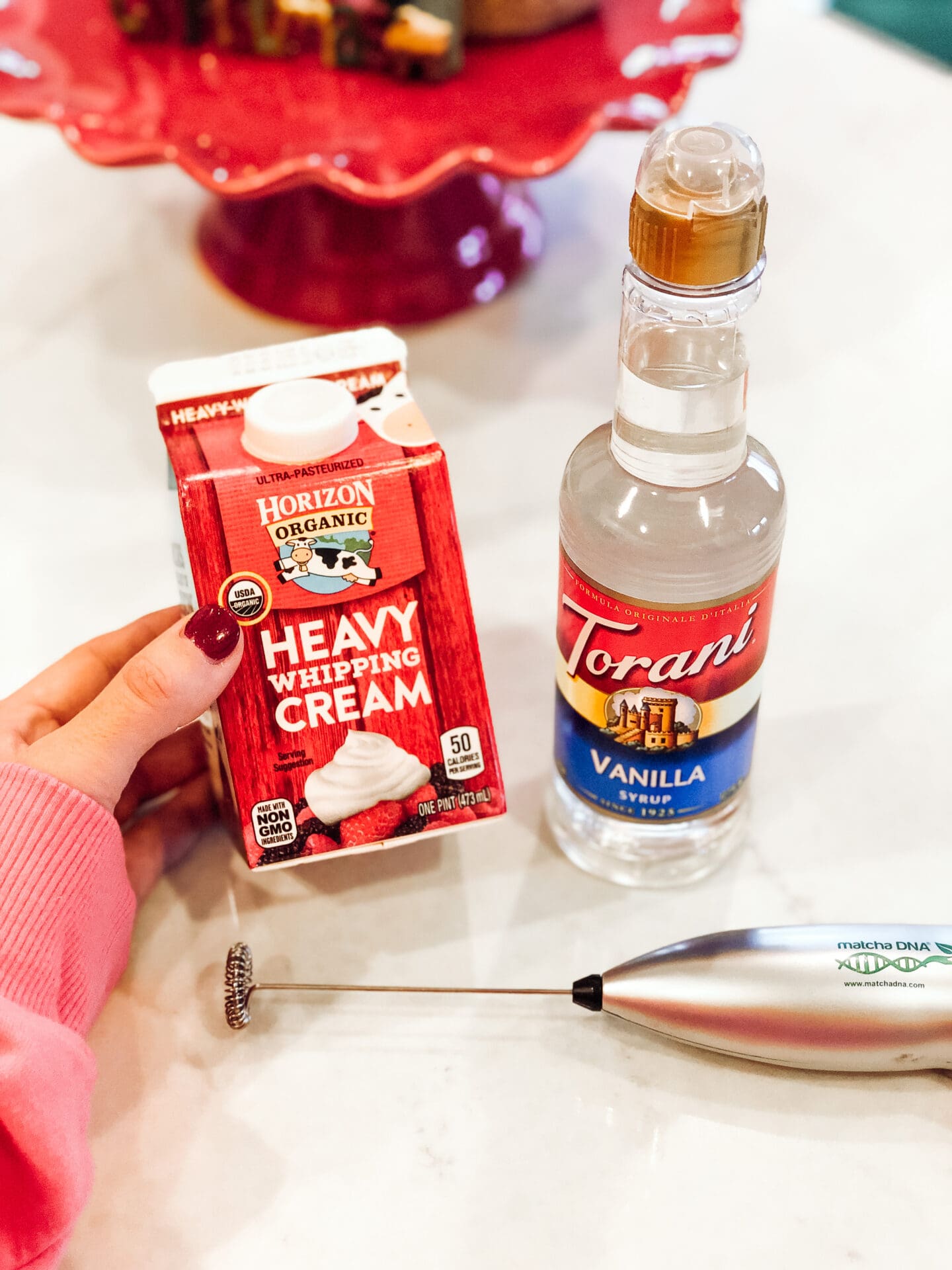 Step 3: Add a splash of flavoring/syrup of choice to heavy cream and blend with the frother until the desired thickness.  It takes me less than a minute.  If you go too long it will get too thick to pour and you will legit have whipped cream.
Step 4:  Pour into your coffee, cold brew, or espresso.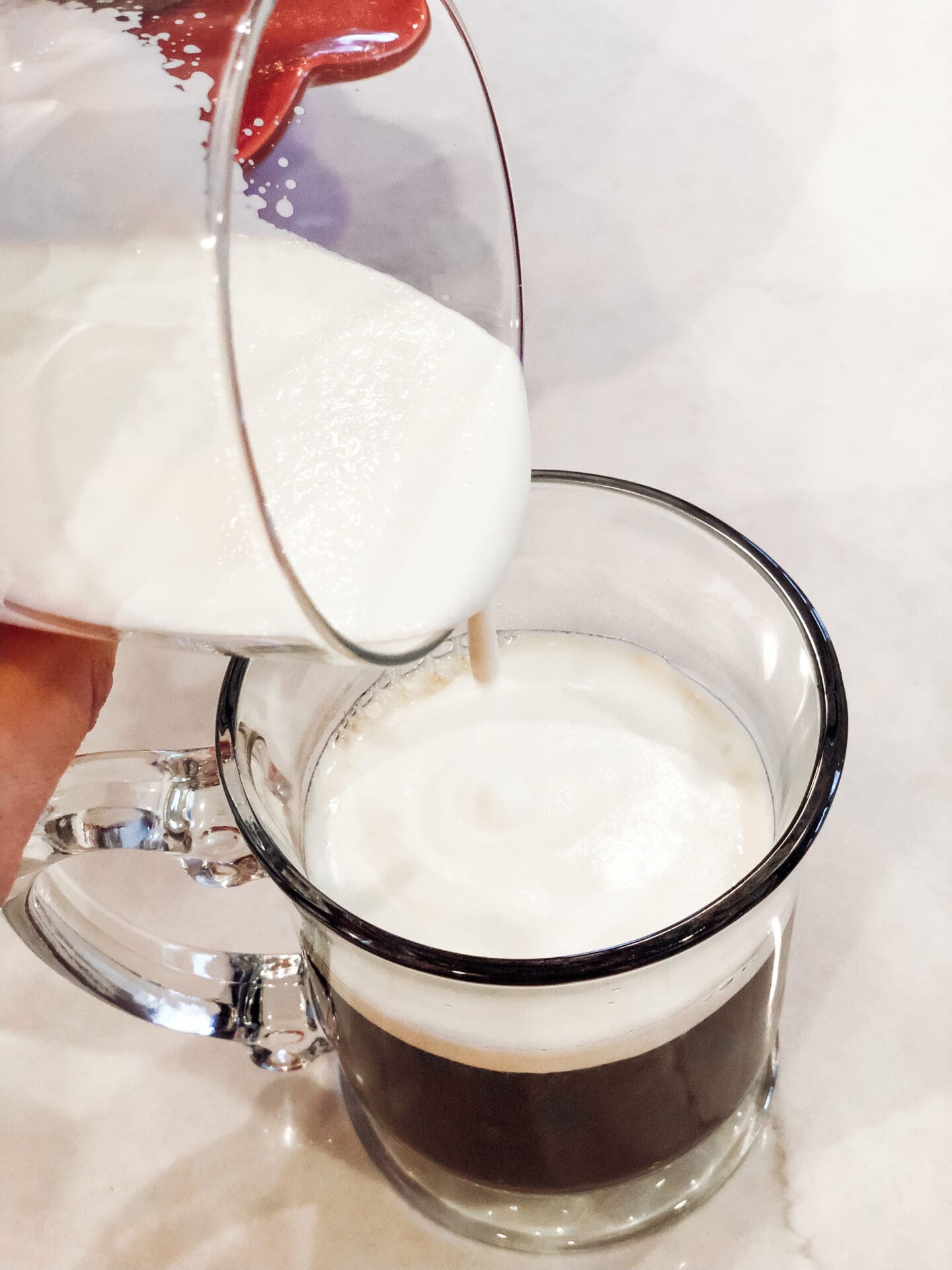 Step 5:  Enjoy!  You can stir it to incorporate it some if you want or just let it slowly sink into the coffee itself.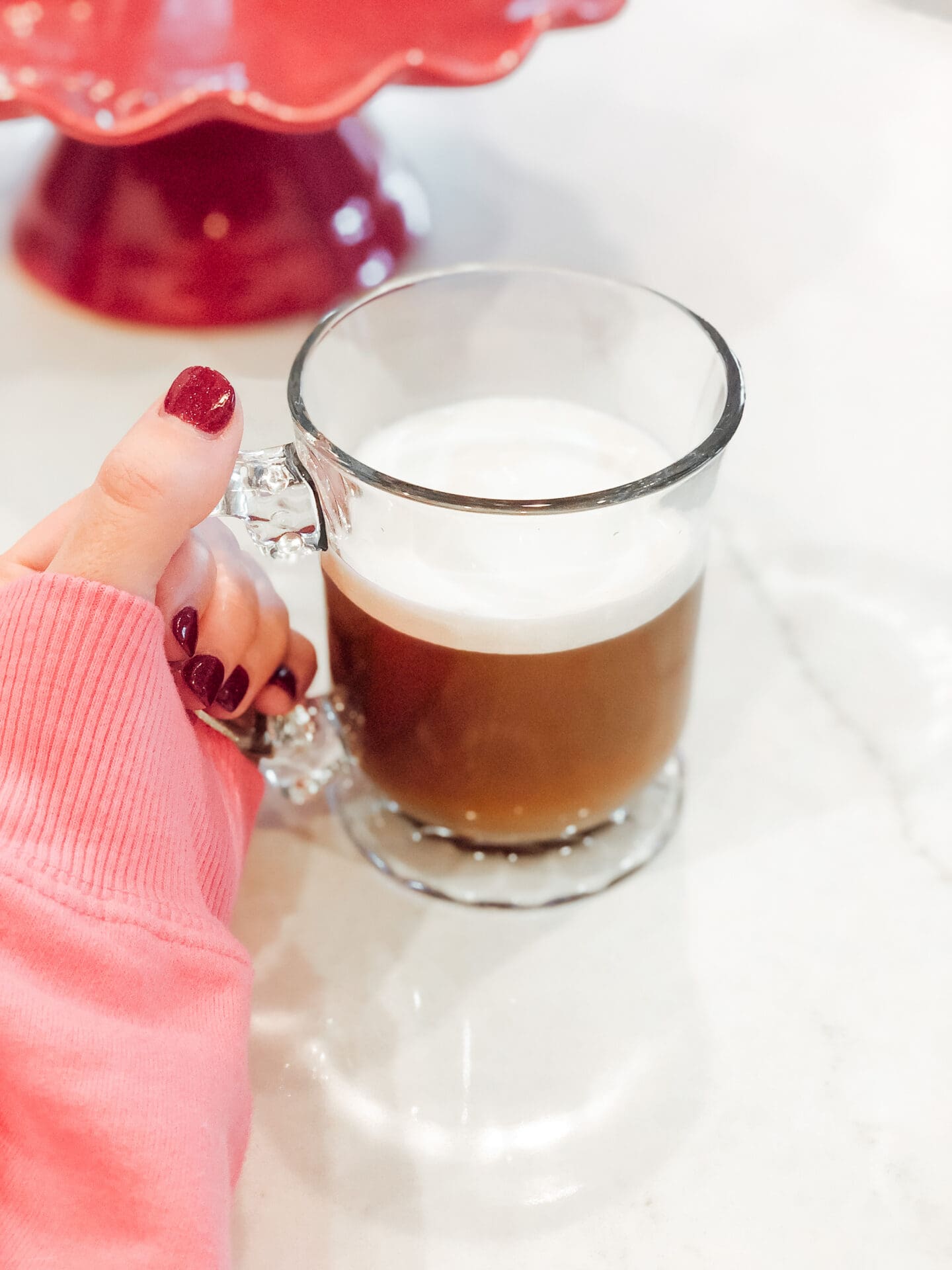 And that's it friends!  A super easy, much cheaper way to treat yourself to a decadent, creamy coffee without the overpriced, coffee shop prices.  Have a wonderful New Year's Eve!! See you in 2020!
Jill
xo, Jill