Happy Thanksgiving friends!!  I know everyone is busy enjoying the day (or working, boo!) but I wanted to share this quick, easy, and tasty, kale salad recipe (that even the biggest kale hater will love) in case you need a last minute side dish or if you're wanting a healthy dish on Friday, after we've stuffed ourselves full today.
The first part of this recipe came from Courtney Shields, but I'm tweaking it a bit to make it a little more hearty.  But you can just make part one and have it be a satisfying meal option too.
Now, before I get to it I have to say, this is a salad for both the kale lover and hater!  I for one, hate kale!  But in this salad you chop it up in a food processor and something about pulverized kale makes me like it.  But leafy kale….no thanks.  Trust me, this is not your mama's kale salad recipe.
To start, here are the ingredients you need.  It's seriously, SO easy.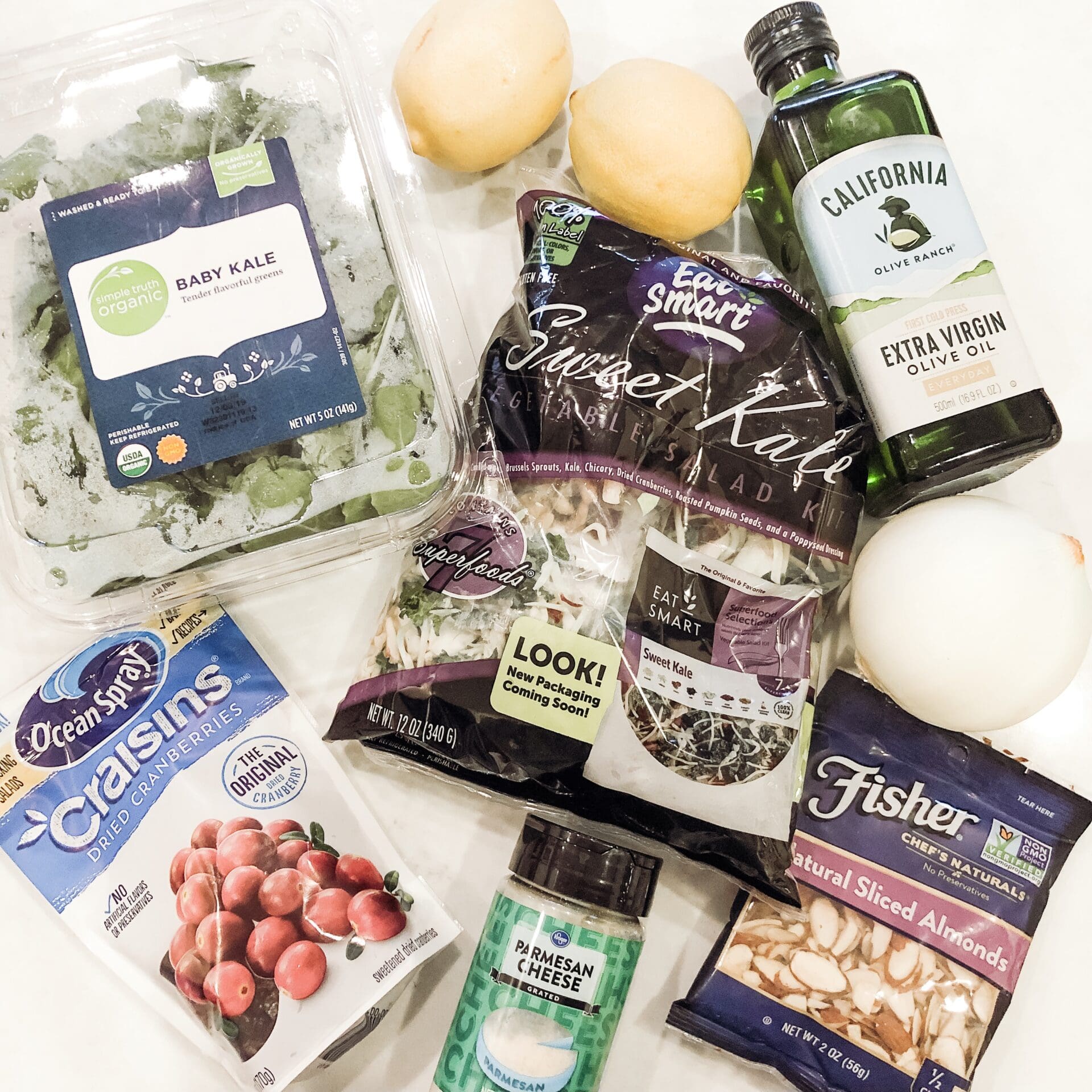 Kale
A kale salad pre-made mix (found in the grocery store and only needed if you are doing both parts of the recipe)
Slivered almonds
Onion
Dried fruit like cranberries, dry cherries or dates
Parmesan cheese (the powdered kind)
lemon
olive oil
Step 1: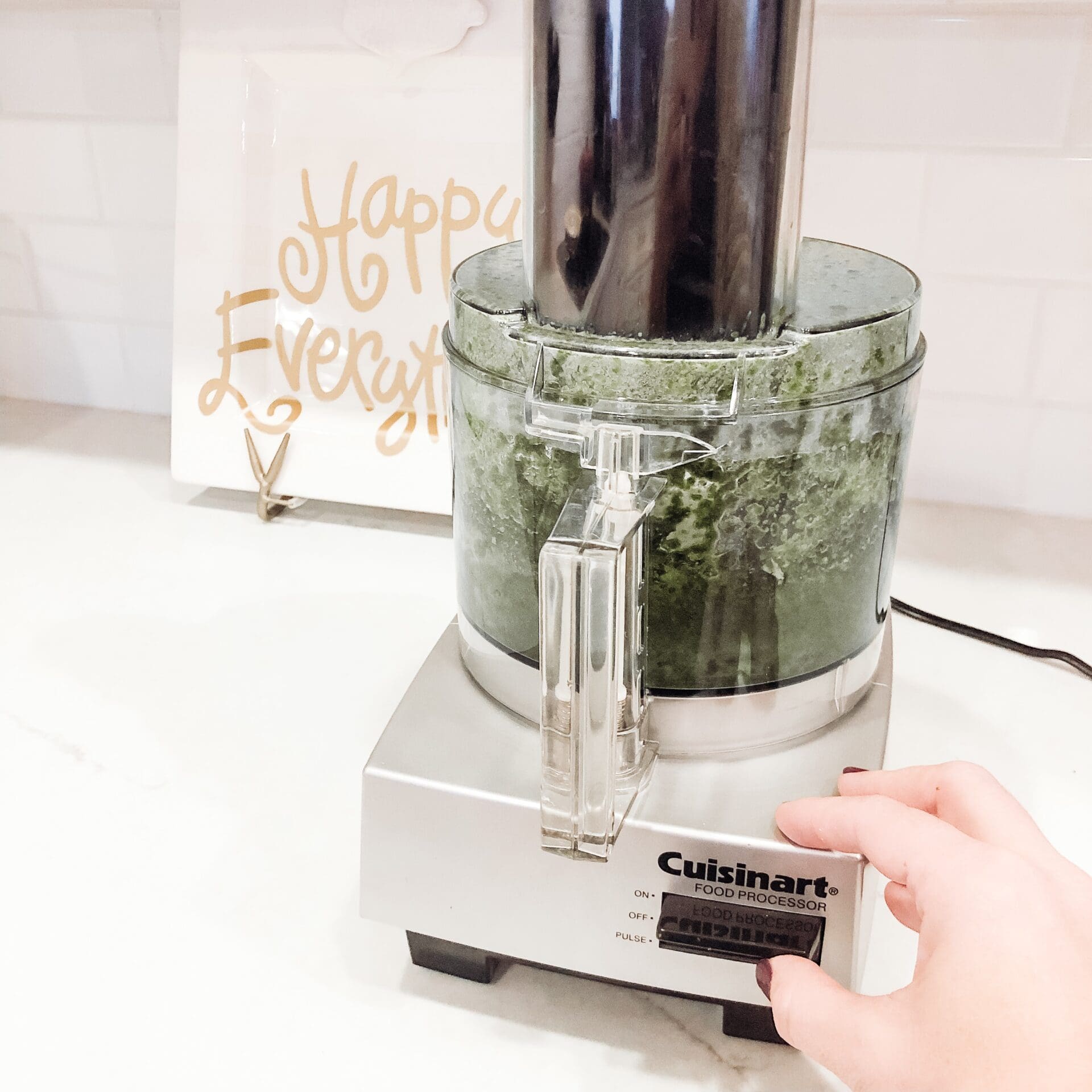 Put the kale into a food processor and blend.  One packet of kale doesn't make a ton (which is why I'm combining it with a pre-packaged blend).  You could definitely skip the packaged kale salad and just make more of this.  I just liked all the things in the pre-packaged salad and wanted more of a kale element.  But be careful not to over process or it will be a mushy mess.
Step 2:
Add everything to a bowl and combine.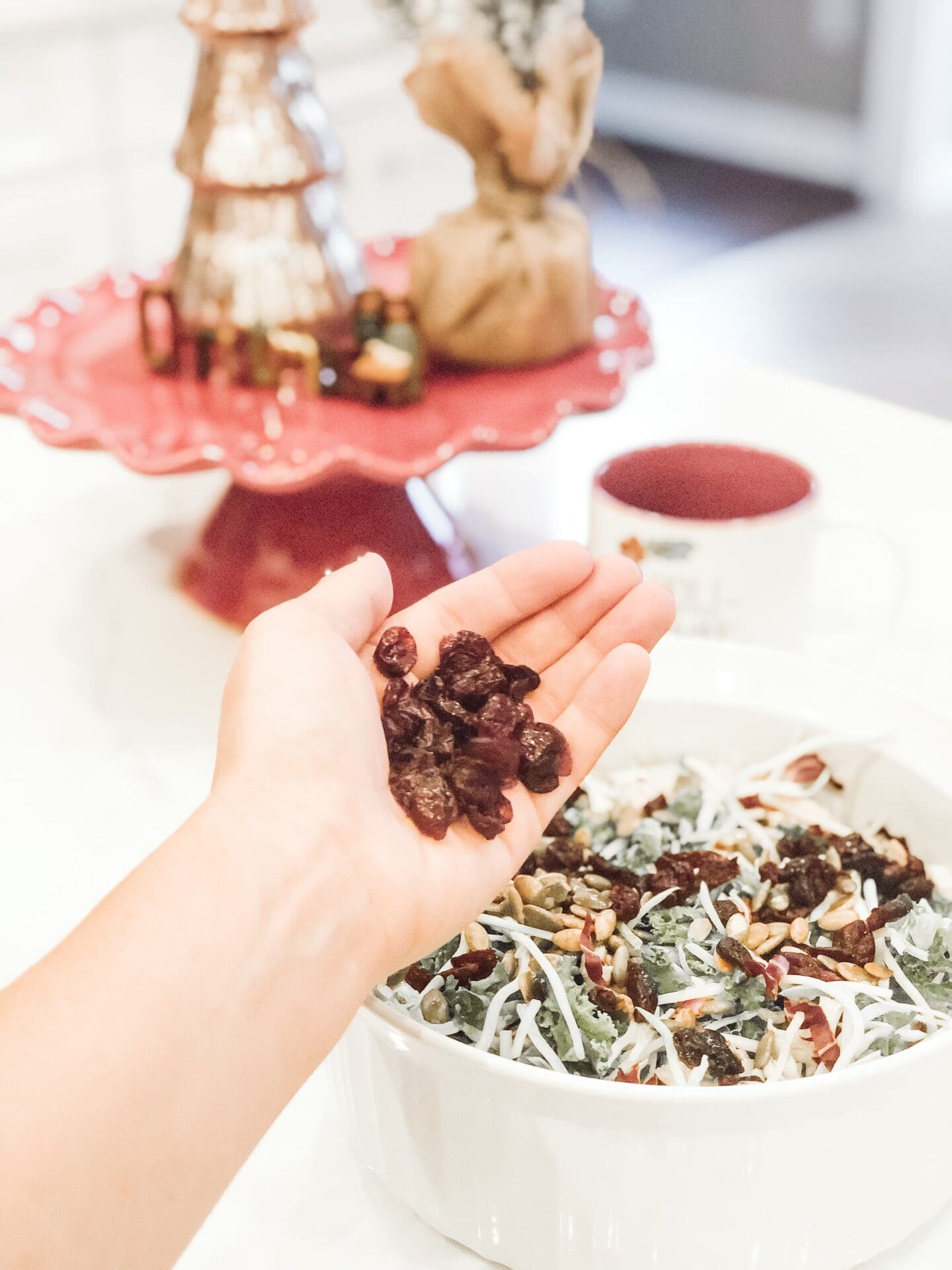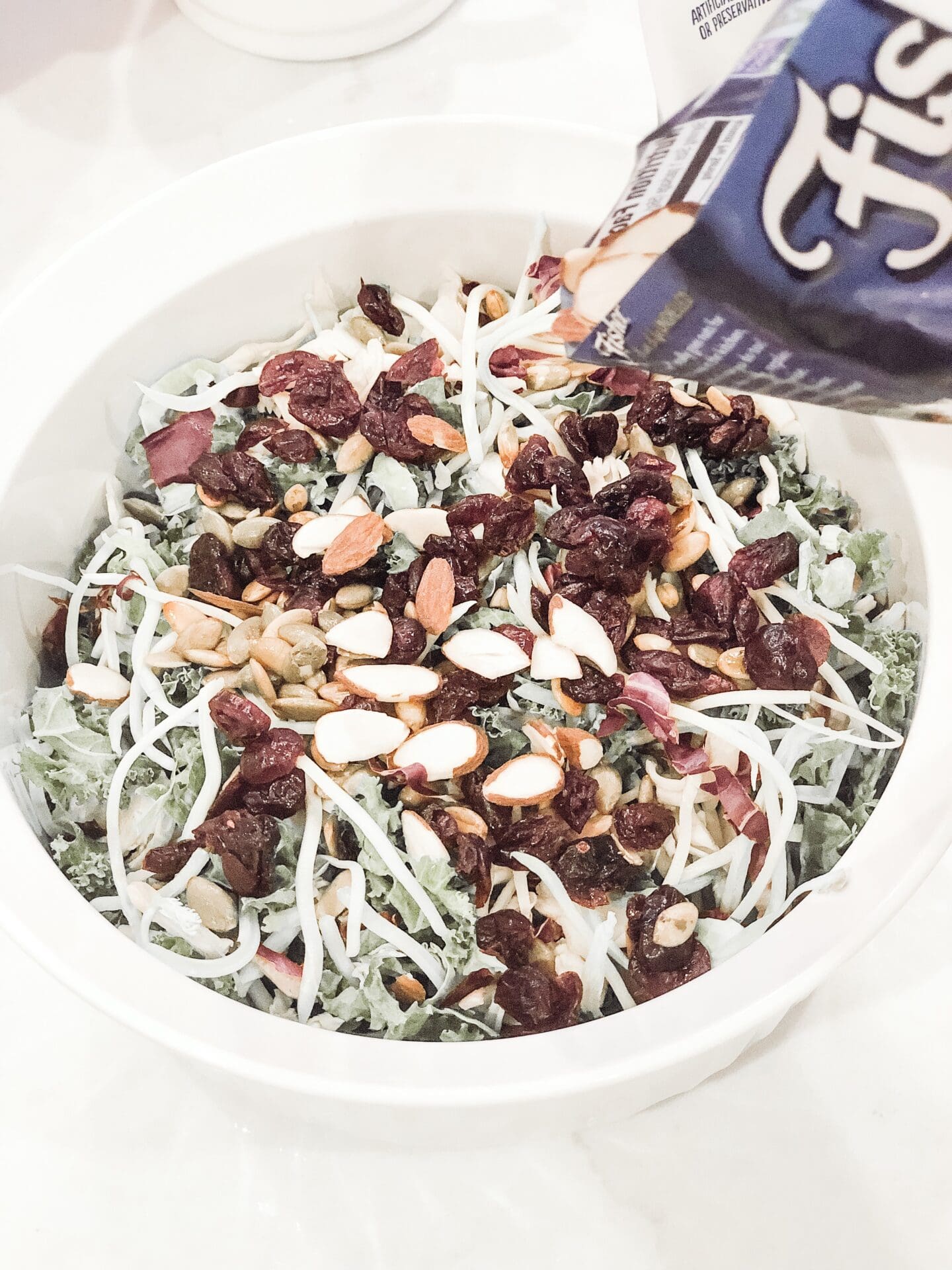 Step 3:
Make the dressing.  The dressing is nothing more than lemon juice and olive oil and yet it's so good.  Do 2 parts oil to 1 part lemon.  I squeeze 1-2 lemons and whatever that yields, I double in olive oil.  Mix it together as best you can and add some salt and pepper.  You could also just use the dressing that comes in the packaged mix.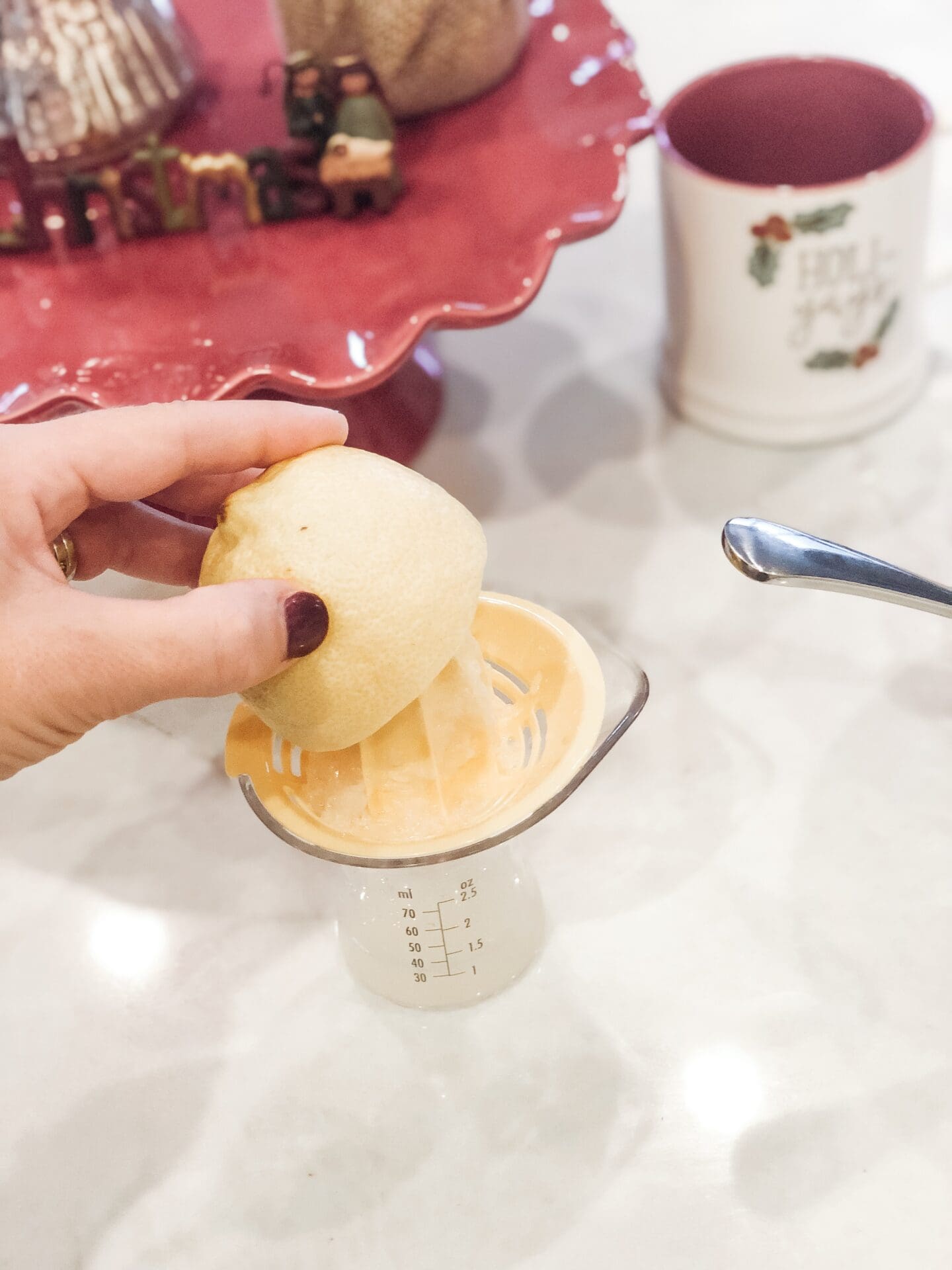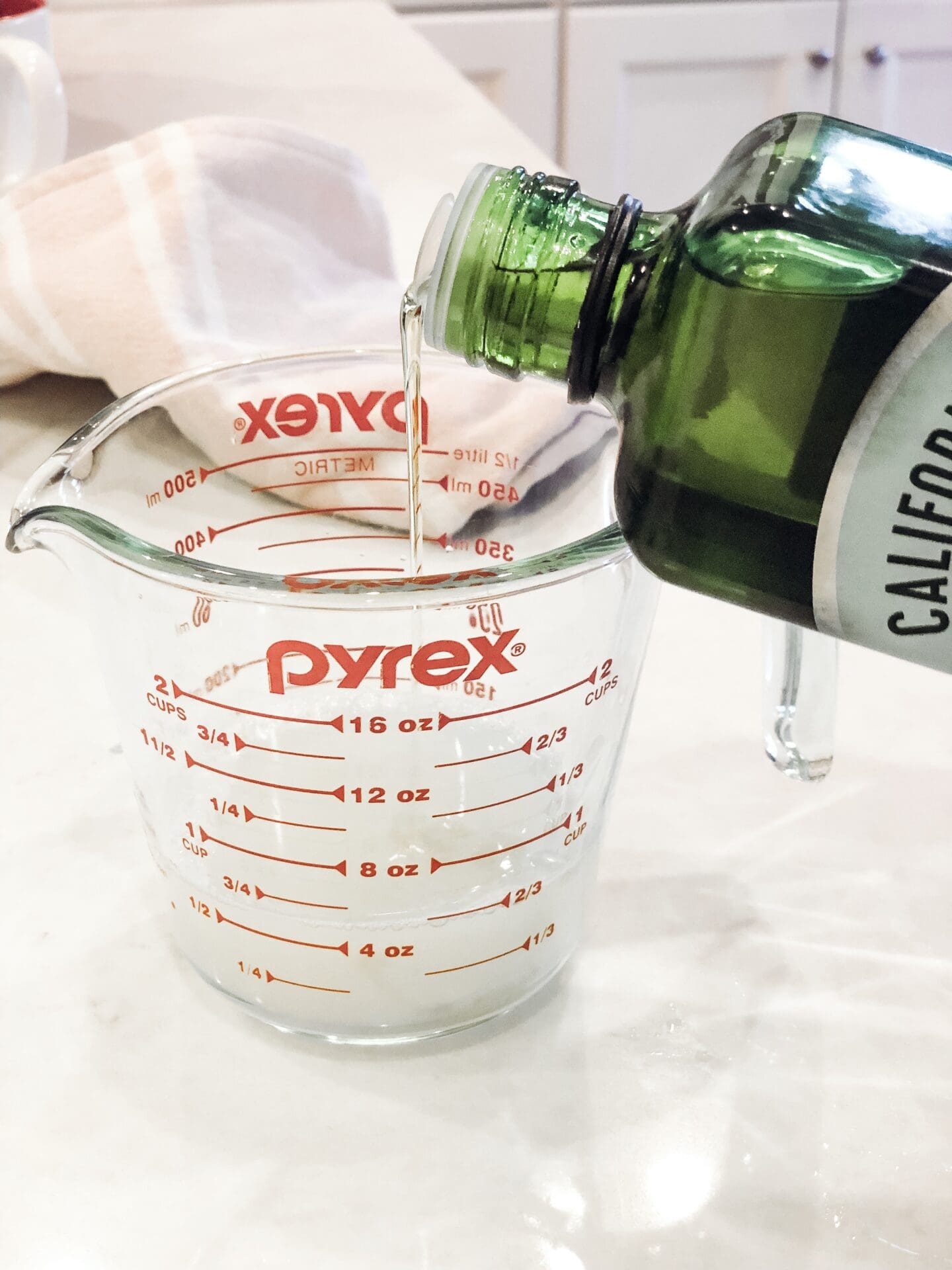 Step 4:
If eating right away add the dressing.  If serving later, keep it separate and add when ready.  Typically, I go light on dressings but kale really soaks it up so don't be afraid to go a little heavy handed.
Step 5:
Top with Parmesan cheese and enjoy!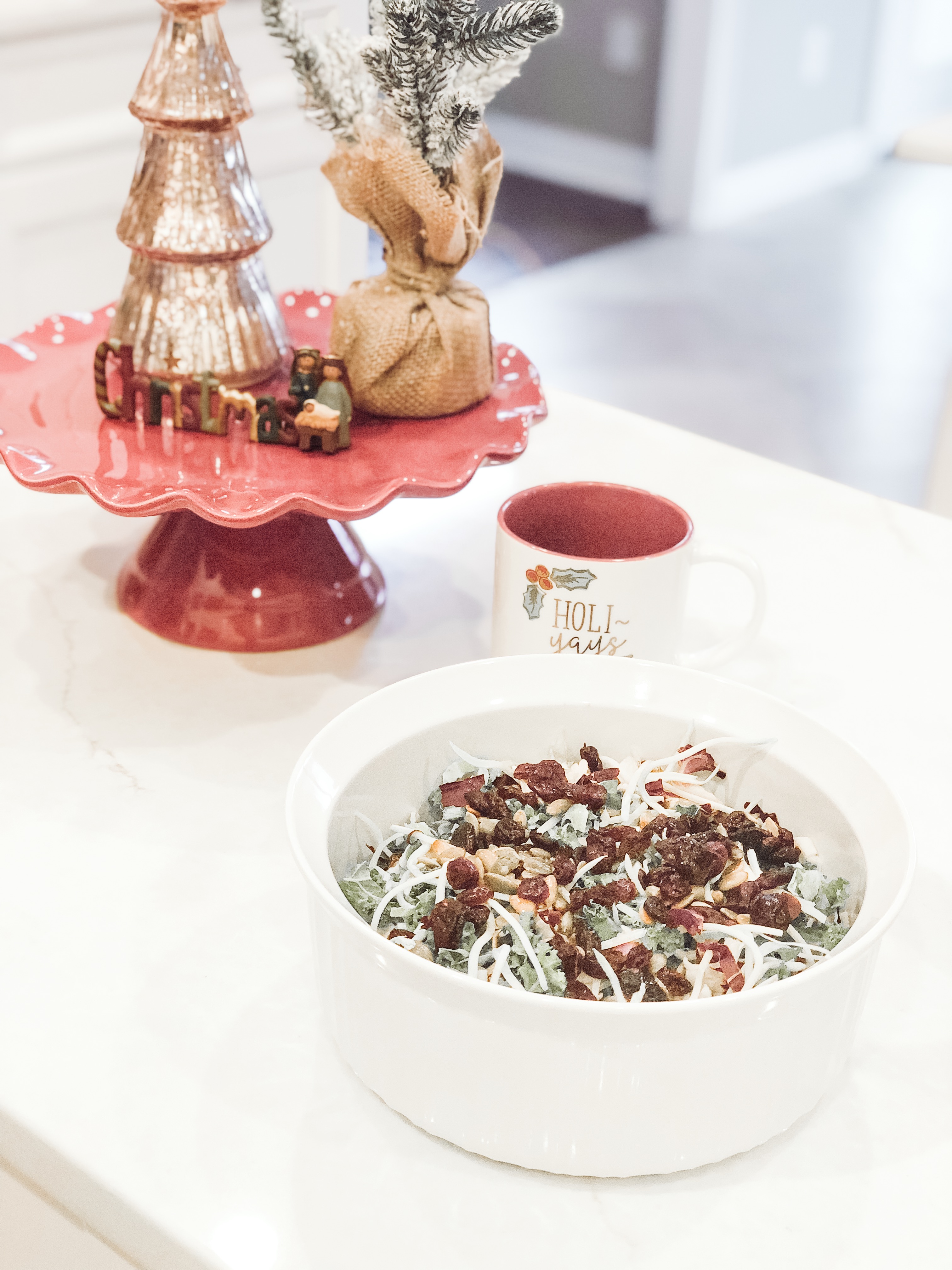 That's all there is to it friends!  Just a nice healthy, quick recipe to help you feel less guilty for all the other delicious eating you'll be doing at the holidays.  This recipe also works great for Christmas since the dried cherries or cranberries add a pop of red.
I hope everyone has a wonderful Thanksgiving and if you are working please know that I am thankful for you!  Having worked in the news industry and then the medical field I have worked my share of holidays and to put it bluntly, it sucks.  I hope you and your work family are able to have a great day together, and just know you are very appreciated.
Have a great day friends!
Jill
xo, Jill