Hi friends, happy Friday!  Today I'm teaming up with my friend Megan over on Instagram, (@_jillkoch_) and she and I are talking our "5 mom must haves," and I figured I would carry it over to here, add some additional items, and make it blog post!
This topic excites me because as a newer mom, I'm always learning what products I can't live without and what products are overrated and not necessary.  For the sake of time though, I will just be covering make that, coming clean, about the products that I deem – "must haves." So let's hop to it!
Starting from when Leyton was a baby, these tiny bath books are the best!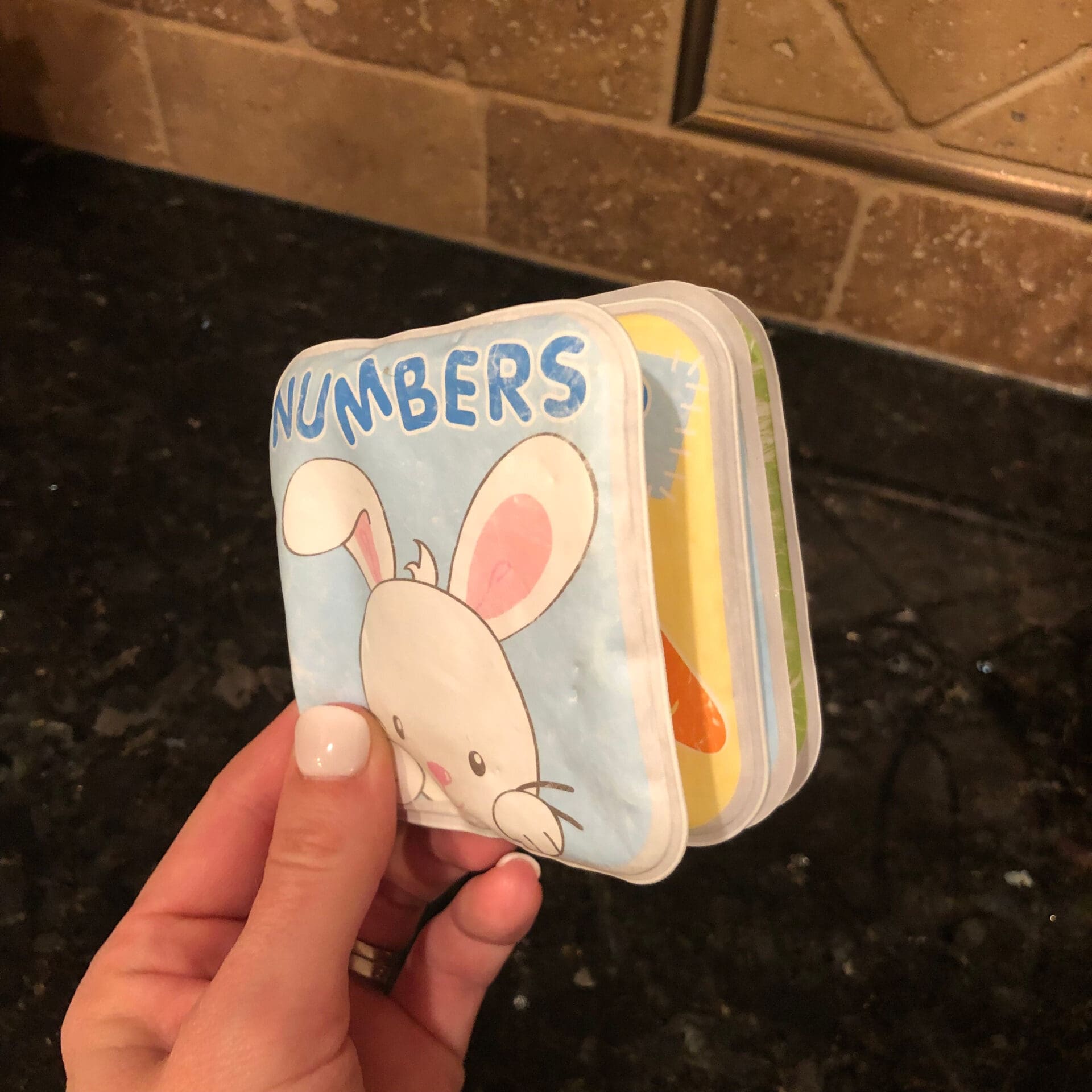 When he was younger this is all he wanted to chew on and it would keep him happy for hours.  They are so durable and nearly indestructible (aside from some color wearing off), and best yet, they are so easy to clean!  And speaking of the little baby stage….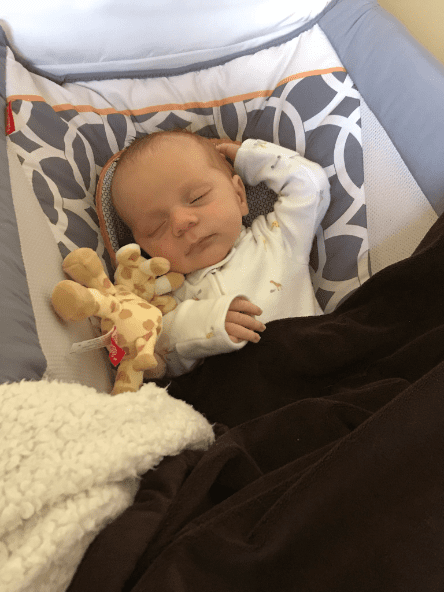 A Rock 'n Play is a definite must!  We first had a mamaRoo, but after a few weeks he hated it.  The Rock 'n Play on the other hand was a total hit and lasted him until he physically outgrew it.  Plus, these are so much cheaper than the mamaRoo.  I can't recommend this enough.
And for the baby, or any age using a pacifier….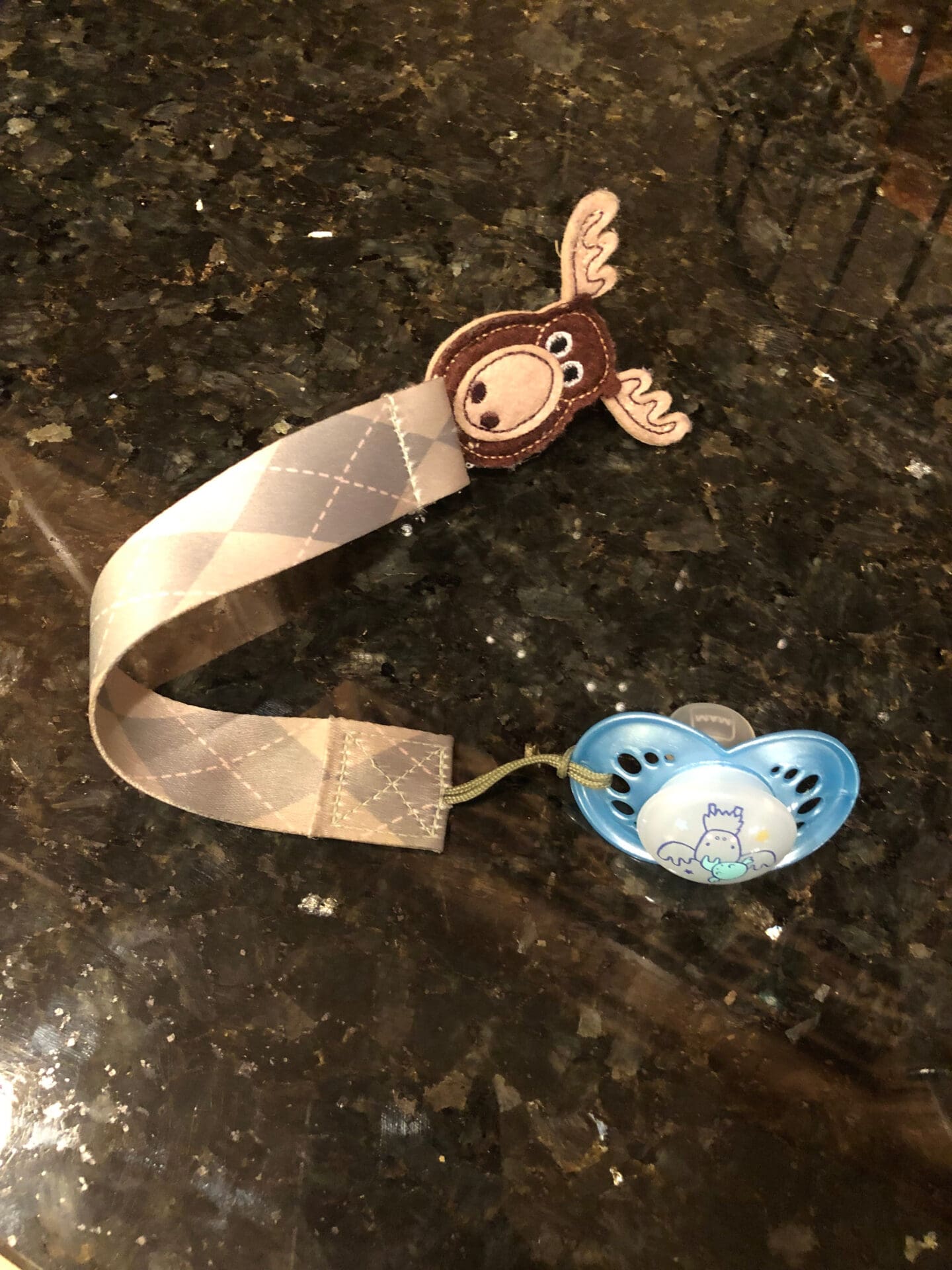 These little clips have saved our butts more times than we can count, especially now that he's at the throwing/dropping stage.  If I ever leave home without this (and I inevitably only have one paci and it doesn't have a clip) it's like a game of Russian roulette as to whether or not he'll drop it on the dirty ground or lose it all together.  So my advice is to get multiple clips.
And speaking of when we are out and about…..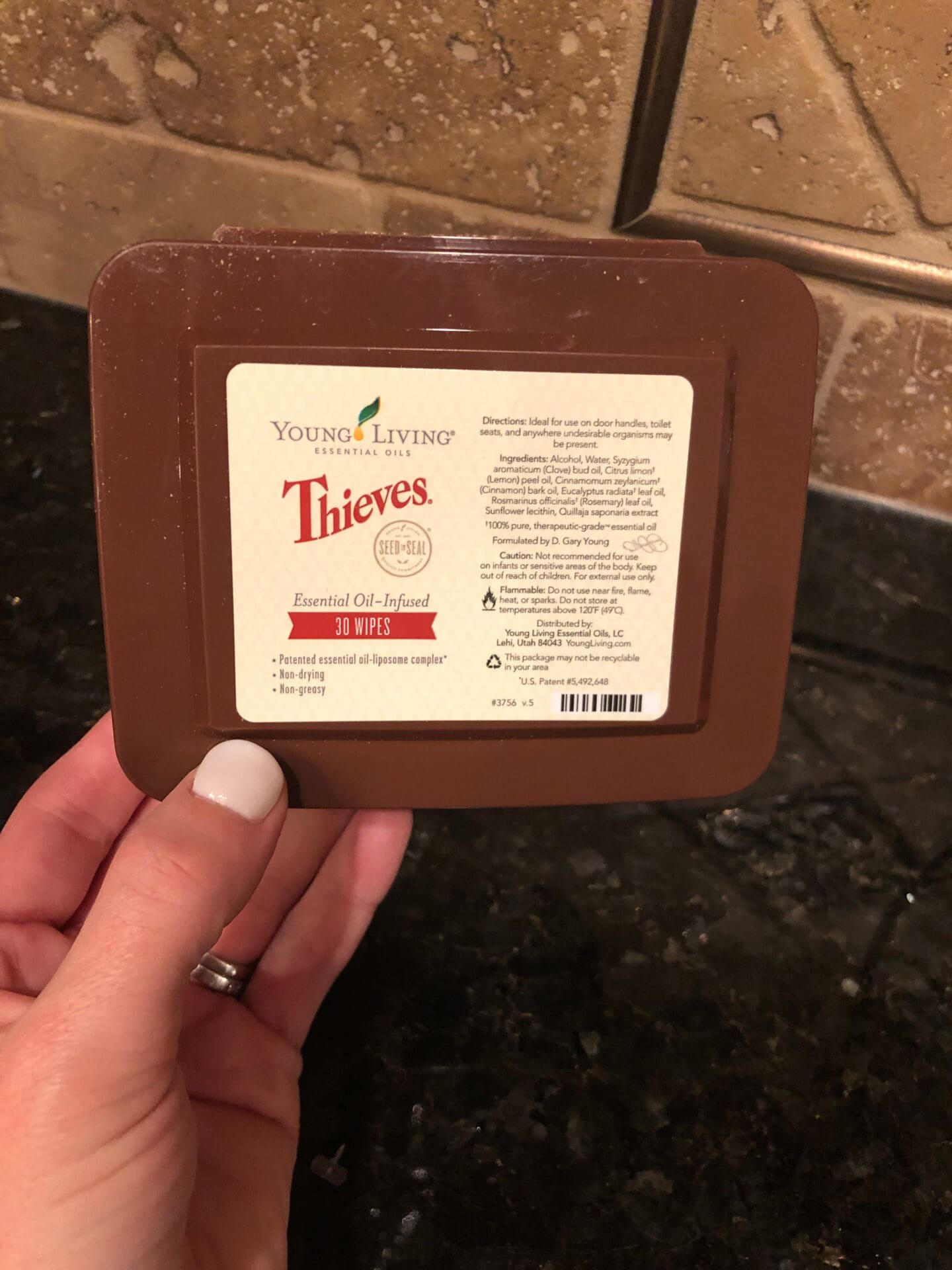 Thieves wipes are an absolute must, especially in the winter!  I don't use Lysol wipes or any of those types of wipes because of the amount of harmful chemicals they contain, but Thieves I trust all day long.  These are perfect for tossing into the diaper bag, and not only are the effective at cleaning surfaces, wiping down carts, etc. but they smell so good too!  And if you have the Thieves household concentrate, you can actually make your own wipes too!
1 roll of paper towels
2 cups of water
1 capful of Thieves household cleaner concentrate
1 Tb. Castille Soap
Cut roll of paper towels in half and place in a container with an airtight lid, then pour the liquid over the papertowels.  Then, pull out the cardboard roll from the center, and that's it!
And if you want to avoid wiping down surfaces left and right, then without a doubt, my most recommended baby product of all time is…..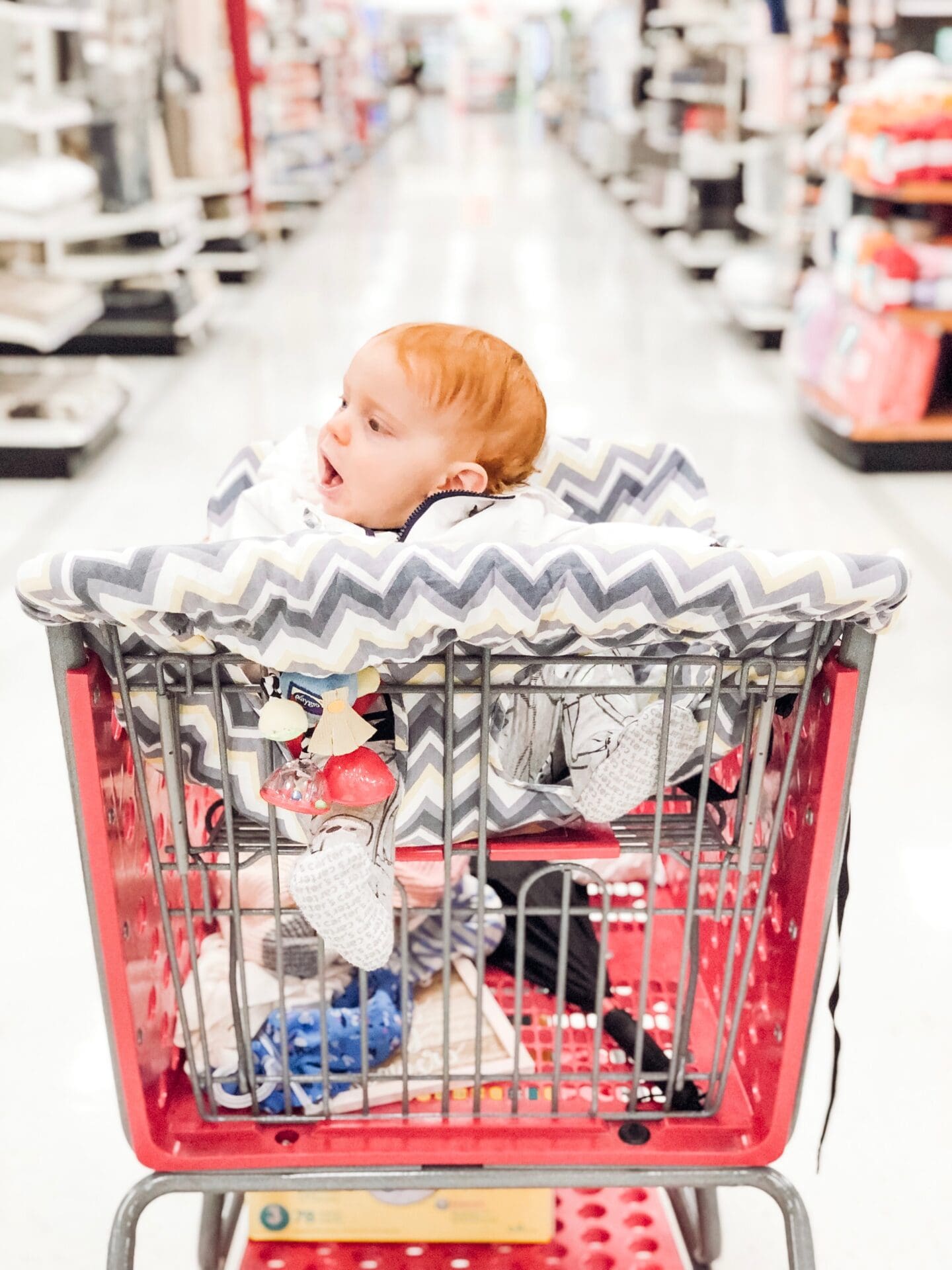 the cart/highchair cover!  This thing is so amazing for when we are out to eat and the high chairs are so gross, or to put over the shopping cart.  I still wipe down the sides and part of the cart that shows, but it's so much easier than having to wipe down the whole seat, handle, and everything.
Next up is an item we just discovered this week, is a must have…..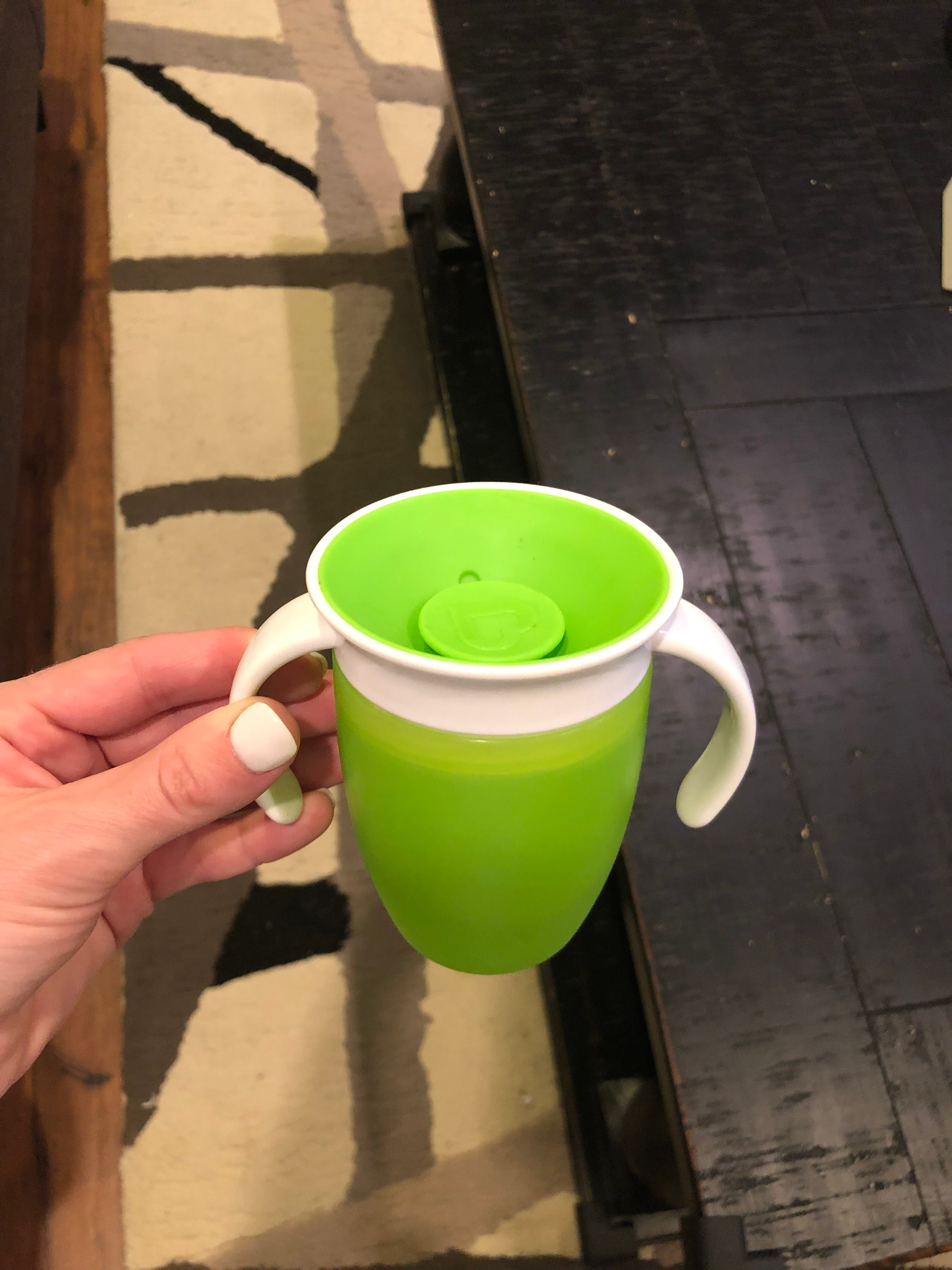 These sippy cups are awesome!  Leyton does okay with the other sippy cups (the ones with a spout) but he doesn't drink the amount of water with those as he does this one.  I think it comes out easier from this one, I don't know, but he loves it!  I'm getting more, stat!
Next, let's talk sleep….I have several recommendations in this area.  First, you all know how much I love, rave about, praise, and hands down recommend more than anything on this planet….the sleep coach.  We used The Cradle Coach, and seriously, best money I have ever spent and would gladly spend again.  Leyton sleeps and naps so well and I credit it all to them!  But aside from that, some other must haves are: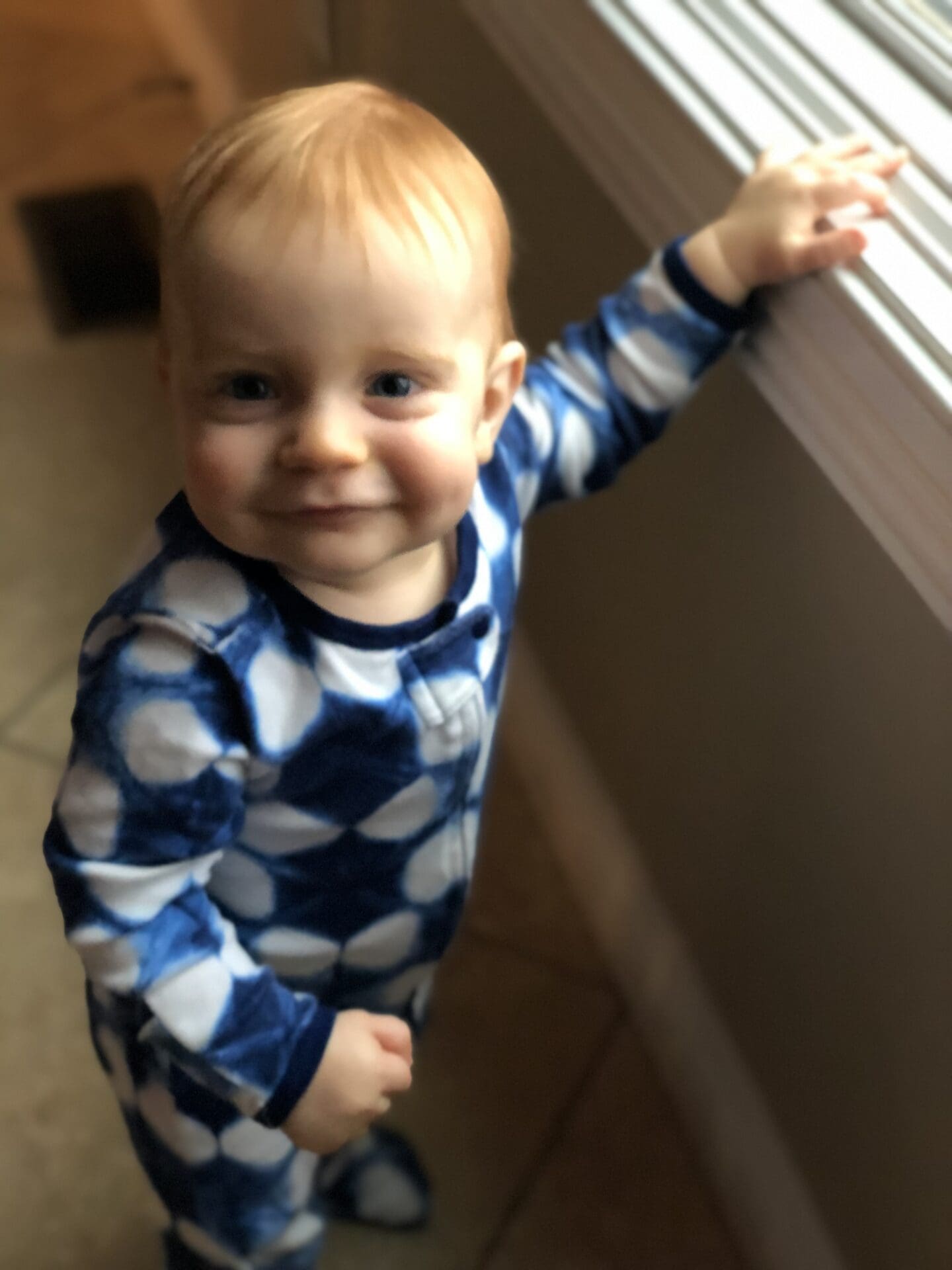 Without a doubt a zipper pajama.  Whoever created anything for babies with buttons or snaps, must not have kids.  It's not even that they are hard, although the more they move around the harder it is, but it's just time consuming.  Why would anyone want to put together 10 buttons when you can line up a zipper and in one quick swoop, be done?  So zippers all the way!
When it comes to babies sleeping, if they are newborns I highly recommend the swaddles that velcro shut.  We love these from Halo.  They are totally full proof and sooo much better than traditional swaddles.  Once they outgrow the swaddles, I suggest the sleep sack.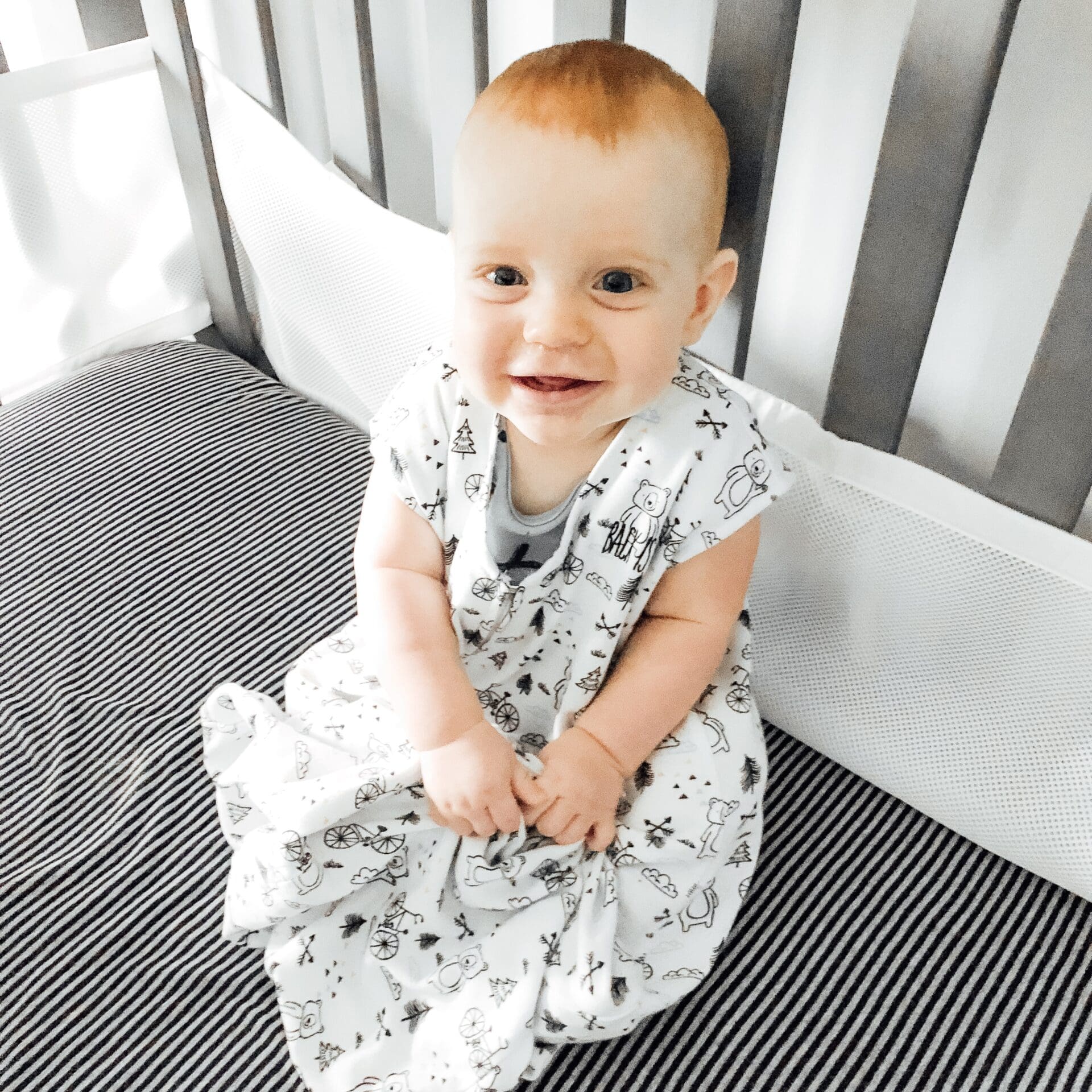 Leyton loves his.  It's a wearable blanket, and they come in various sizes so they can really grow with them until they are old enough to have a blanket.  We keep at least 2 at all times (especially when he was little) in case of accidents, because trust me you do not want to be without one.
For eating when they are little, we love this little frog seat from Fisher-Price.  Leyton still fits in his and eats some meals in it.  It's perfect for home or travel because it folds up.  The frog part is removable so it can be washed, and it has really held up well.  Sometimes you just don't always want to deal with the big high chair and this is a great alternative *Cute cousin optional :).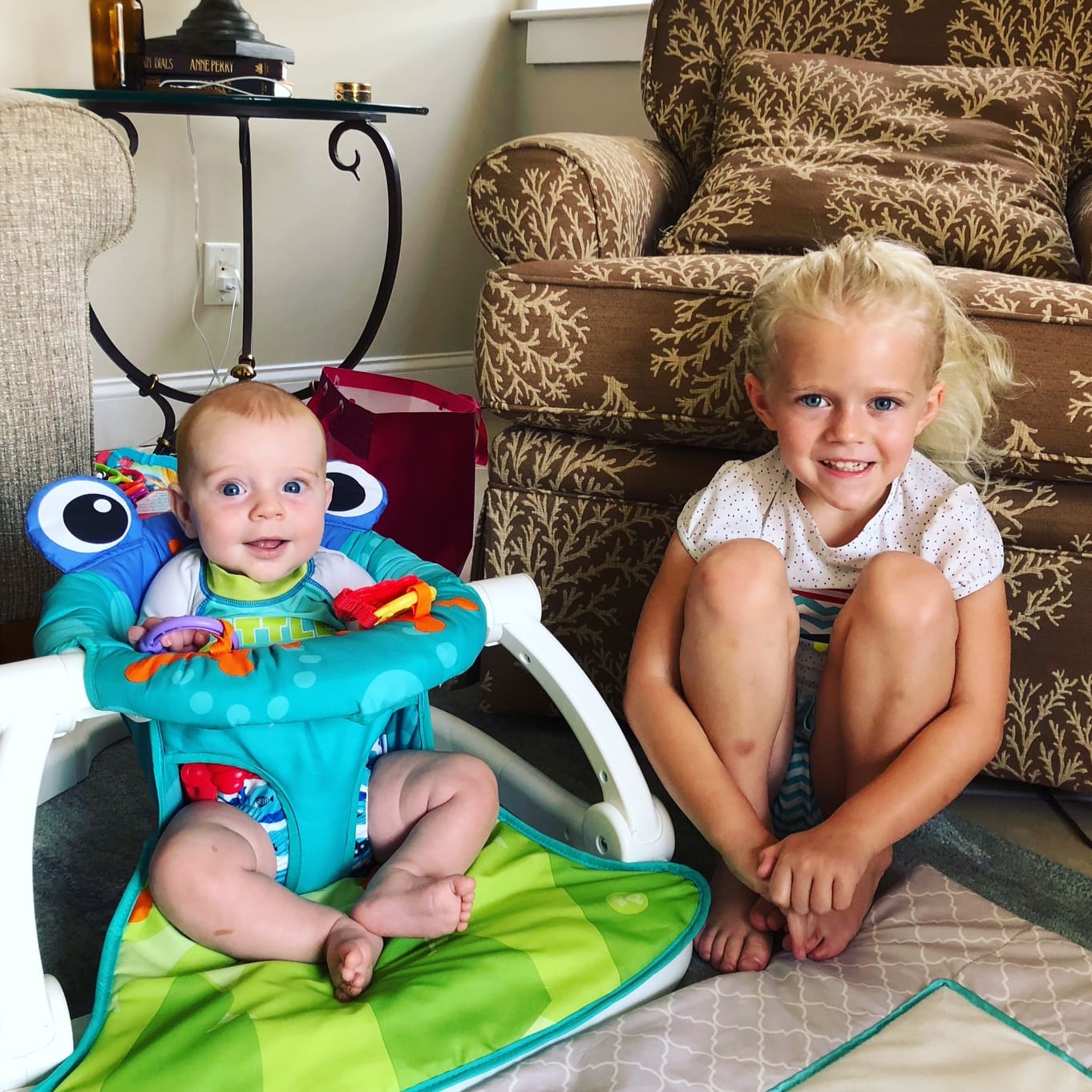 Lastly, some other random must haves that I don't have pictures for are:
A bottle warmer

– so many people said we didn't need this but I disagree.  I mean technically no, you don't need it, but it really makes things easier and is convenient.

Snack Pouches

– these have been a lifesaver when out and about around meal times.  I keep some in the diaper bag at all times.

Sound machine/fan

  – The sleep coach recommended this and I've heard mixed opinions, but for us this has worked so well and we love having white noise in his room when he sleeps, if for no other reason than to allow us to be able to talk in the house without worrying that we will wake him.

Baby First TV

– Sometimes it's nice to just have the TV on in the background or to give him something to do while I'm trying to get dinner ready or do laundry and he LOVES this station!  It's educational and he literally gets giddy when it comes on.
Alright friends that does it!  If you're a new parent, a parent to be, or know someone who is, I hope you were able to get some good ideas as to things to buy, register for, etc.  Drop a comment below if there's anything I missed that you feel is a must have.  Have a great weekend and I'll see you back here Monday!
Jill
xo, Jill