Happy Monday friends! And happy February! I hope you had a great weekend and enjoyed the Super Bowl if you watched it. Eric and I enjoyed some beautiful weather on Sunday. Like high 60's! So, this post is perfectly timed because today I'm sharing some Spring fashion trends to fit any style, from Evereve. Evereve is constantly updating their collection and they, like most of us, are already thinking spring! I popped in the other day for a try-on session and here are some of my favorites I found from their latest selection.
As always, links to shop can be found under each picture and they are affiliate links which means I do earn a small commission if you shop through them.
So let's get to it! First up, I made the mistake of putting on shorts and I never wanted to take them off. Come on warm weather!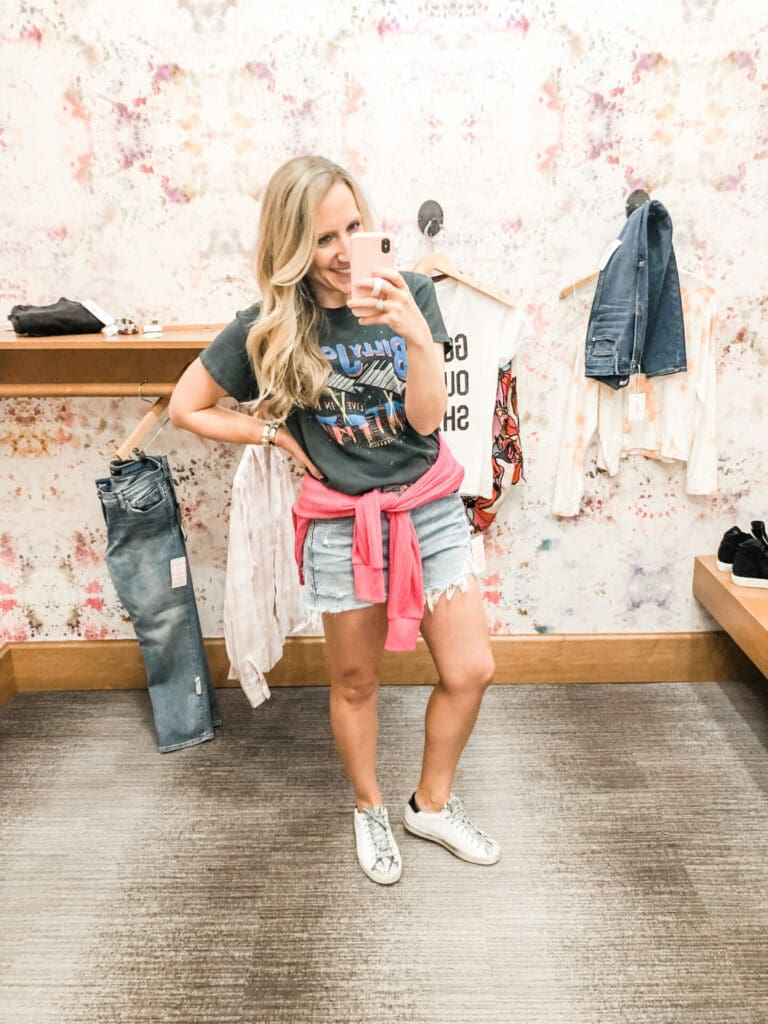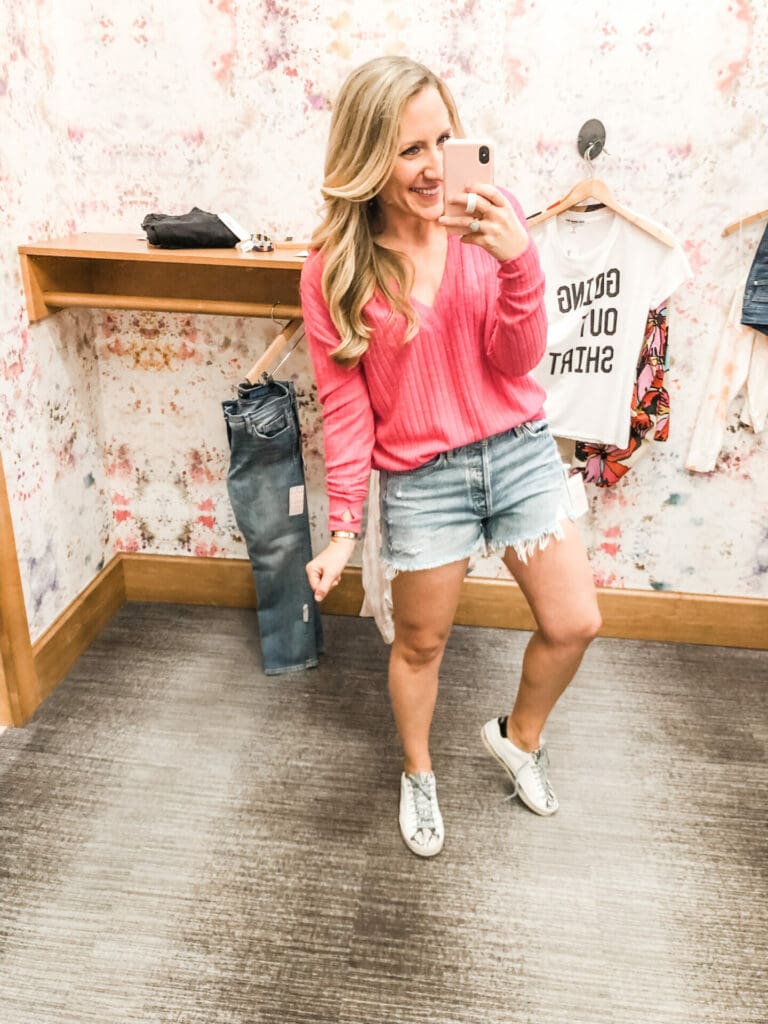 I loved that pink top.  It's the perfect thickness.  Great for a chilly day but perfect to tie around your waist to have just in case.  And those sneakers.  Ohhh those sneakers.  I'm typically not a sneaker girl but those won me over hard!  Shop all of their sneakers here.  I also liked the shorts paired with the neon yellow sweater, which came home with me because once I put it on, it was over.  Neon is such a hot trend right now and I'm not mad about it.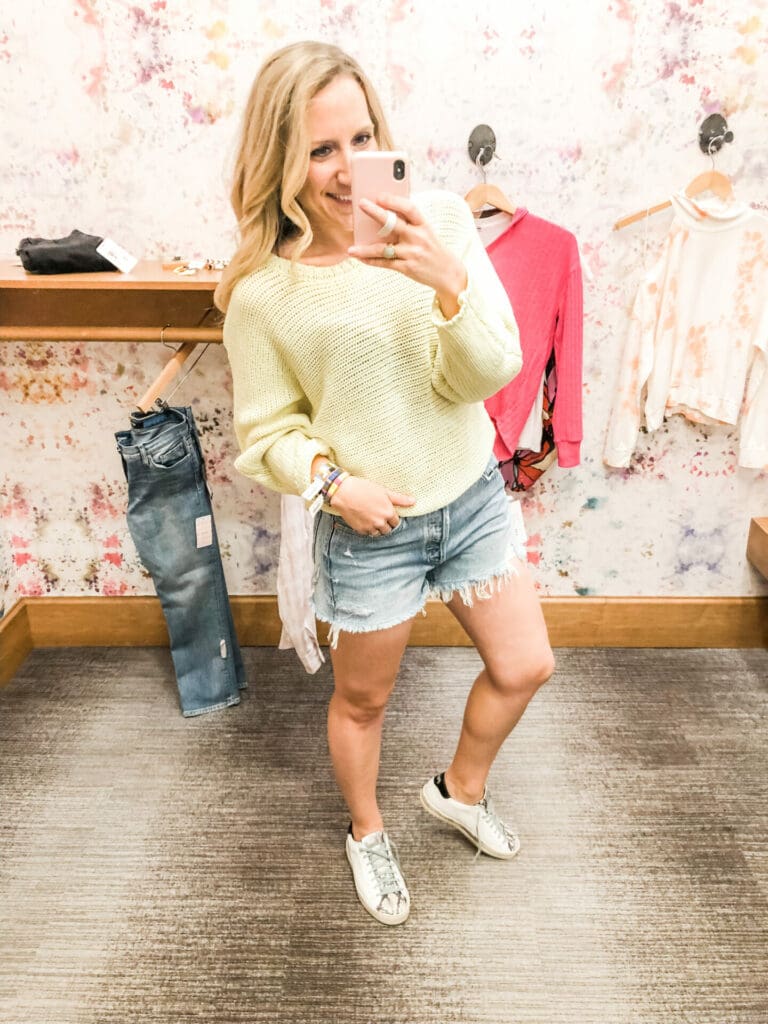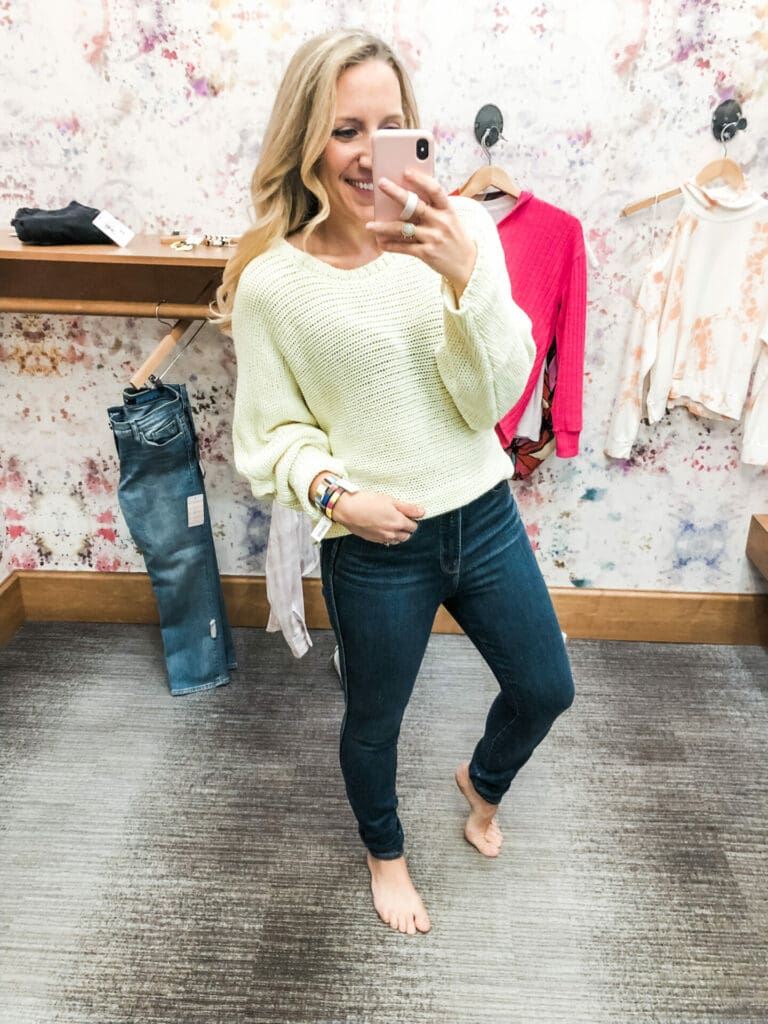 And speaking of items that came home with me…let's talk this kimono.  Love doesn't even describe my feelings for it, especially with the shorts.
Next up, the most perfect jumpsuit.  It is so soft and flowing and I can't wait for summer to get here so I can wear it.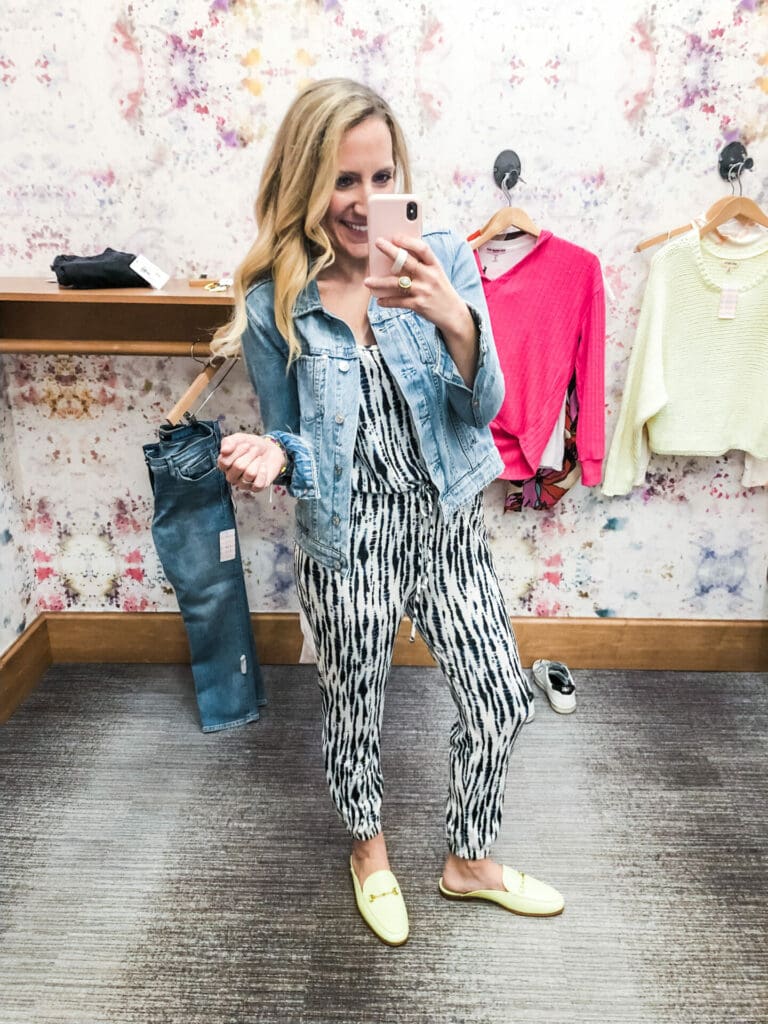 Those mules y'all!! Ahh!  I am so here for the neon trend right now, I can't even tell you.  Here I paired that neon sweater with the jumpsuit.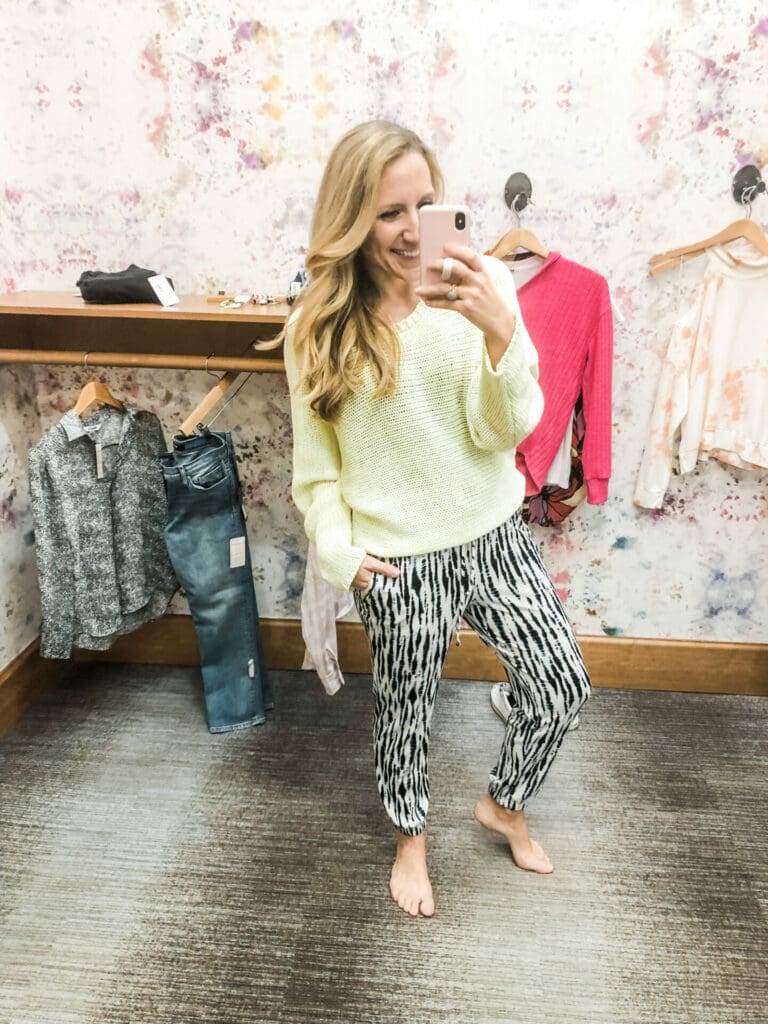 Next up, if you need a cute business casual outfit, I loved this one.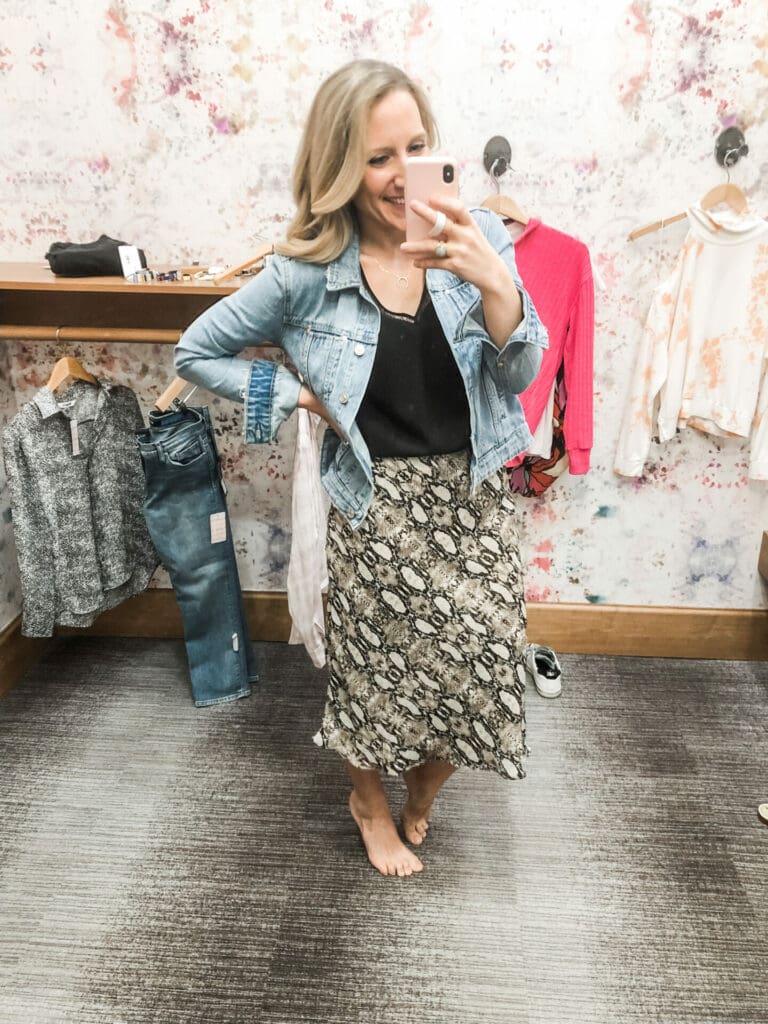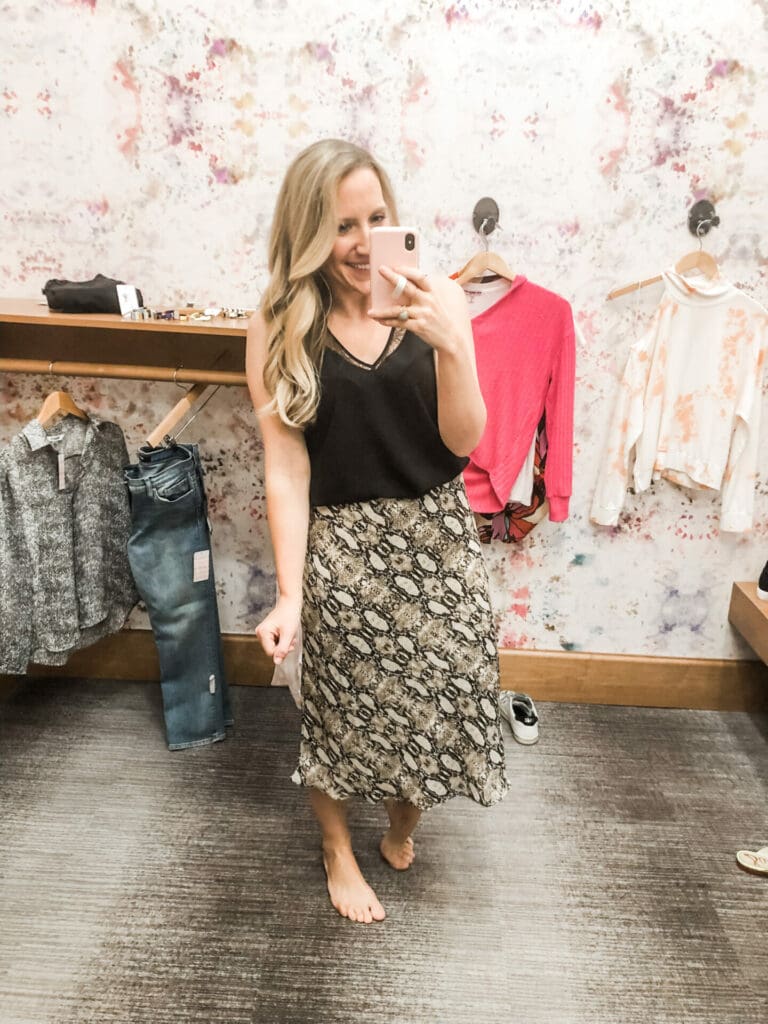 Last up, let's look at some accessories I liked for some of these looks.  I tend to be a bracelets girl and these are my favorite.  I also love these stackable rings (I'm wearing the emerald green in most of the pics).  With the neon outfits I really like these earrings.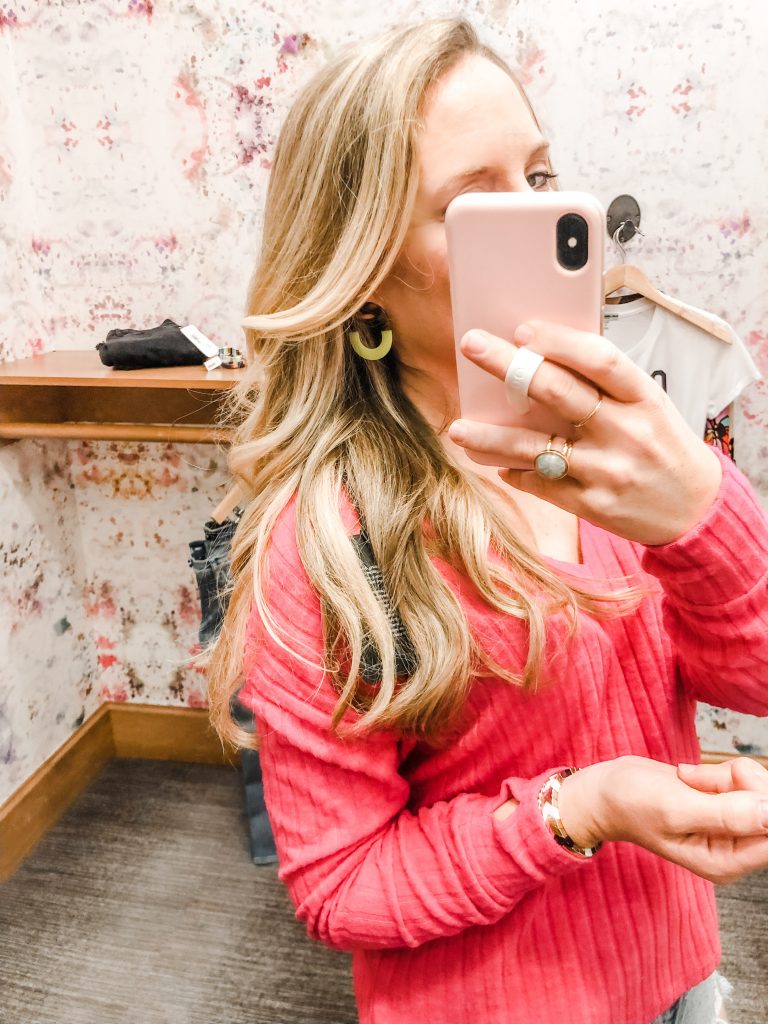 And then this necklace is perfect for truly any outfit, especially those casual every day looks.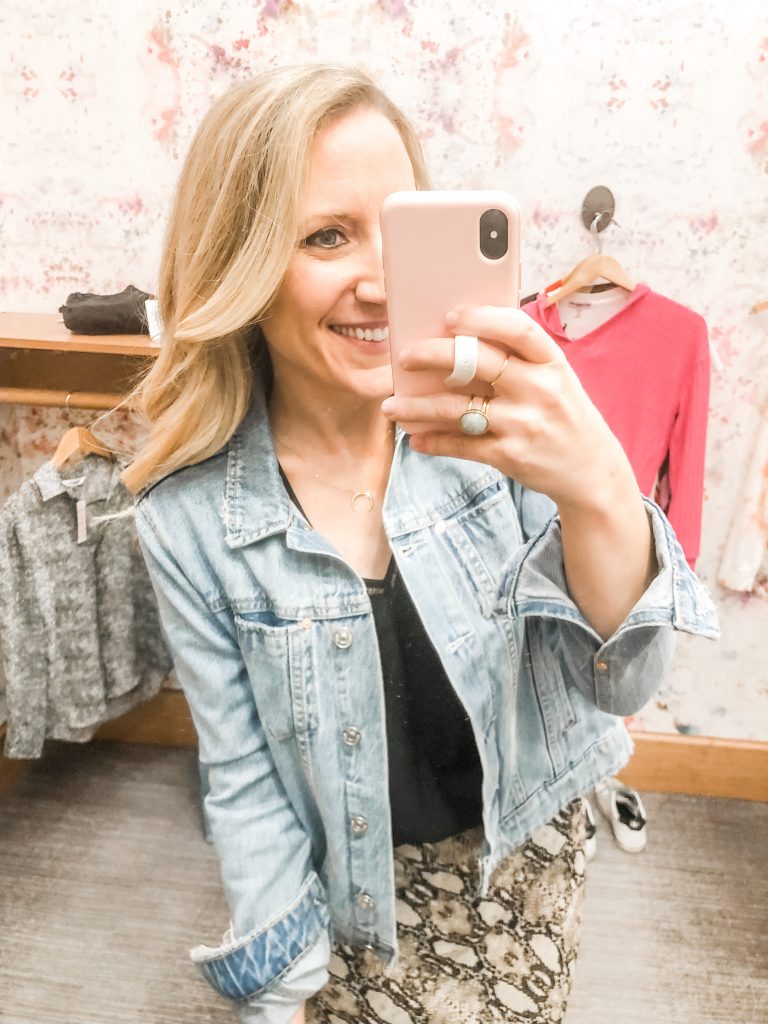 Alright friends, and there you have it, just some easy spring trends to fit any style.  I love how Evereve has a little something for everyone whether you need a casual look, business casual, edgy, laid back, on trend, or simple.  There is truly something for everyone.  Have a great week!
Jill
xo, Jill