Happy Friday friends! Today I'm bringing you my best tips and tricks for how to organize the linen closet or any closet really. This was my Tidy Tuesday over on Instagram this week (last week we organized under the kitchen sink. You can catch that post here) but I wanted to do a full breakdown and show everything here. These tips are great for everyone but especially if you are a beginner.
Let me start by saying that every linen closet will vary depending on where it's located (ours are in bathrooms but I know some people have them in hallways) and what you keep in them (for example I keep medicine in mine but I know some people keep that in the kitchen). Really, my plan was to show you how I organize the linen closet, what I use, and some tricks that will work no matter where it is or what you have in there. Also, it was hard to find some of the exact things I used but everything was either found at Amazon, Target, HomeGoods, or At Home.
I will be linking what storage items I can so note that *affiliate links will be used.
First, let's start with the linen closet in our master bathroom. Don't mind, the picture quality is awful. I took it at a bad time of day but I wanted you to see the before.
The key here is bins, bins, bins! I feel like bins are a great way for everything to have a home and, as is the case with the ones up top, they can hide things. Here are my main tips for organizing this space:
1. Bin variety – you don't have to use all the same. I like some tray style, some open ones and some with lids.
2. Spacial awareness – you can have all the bins in the world but if they are packed in there too closely it won't look organized. The key is keeping a few inches between everything.
3. Color coordinate – when I can I like to keep a color scheme going on.
4. Label – you don't have to label everything necessarily (like I didn't really need to label the toilet paper bin because it's obvious what's in there) but sometimes I like the look of it. Otherwise, just label bins where stuff is hidden so you know what's in there.
5. Flat board for uneven surface – whoever designed this type of shelving (with open spaces in between) is seriously dumb. I truly don't get the point. And if you ever try to balance individual items on there they always fall over! It's maddening. So my solution is to go to Lowe's or Home Depot and have them cut you a slab of wood to fit the space and sit items on there, like I did on the bottom shelf with my Monat items.
6. Store laundry baskets in there – if possible I keep laundry baskets in the linen closet so the door can be shut and it's all tucked away. If it's more practical for you to keep it somewhere else though (like we have Leyton's next to his changing table) then by all means do that.
Below are some shoppable photos of similar bins to mine or ones I like that would work for this space.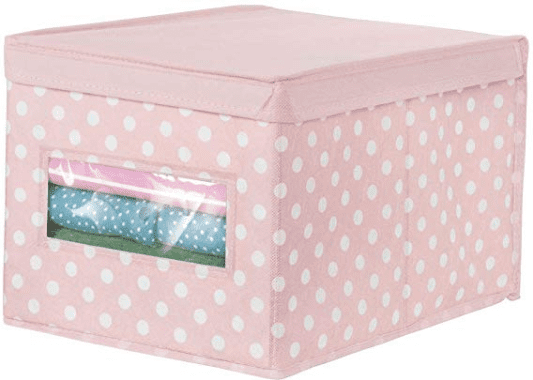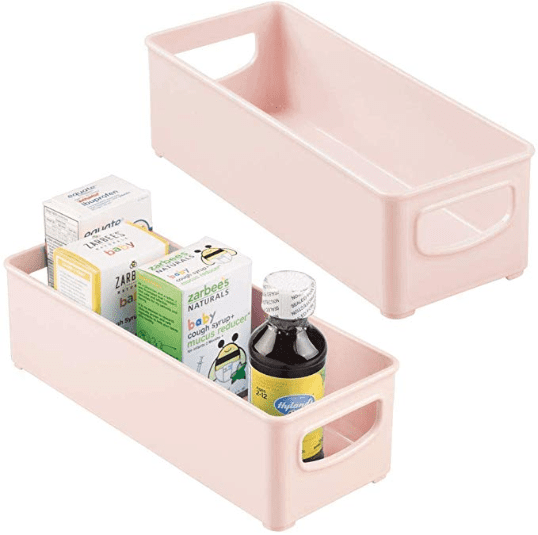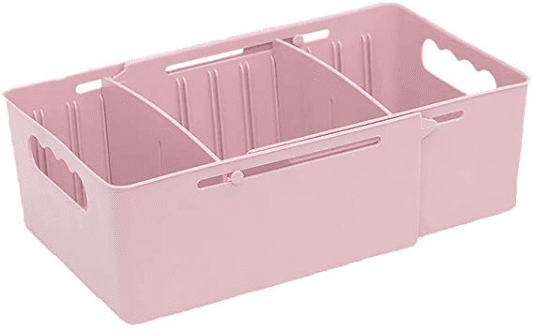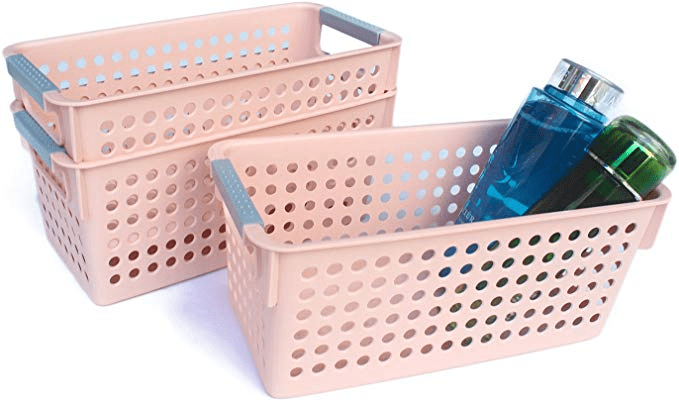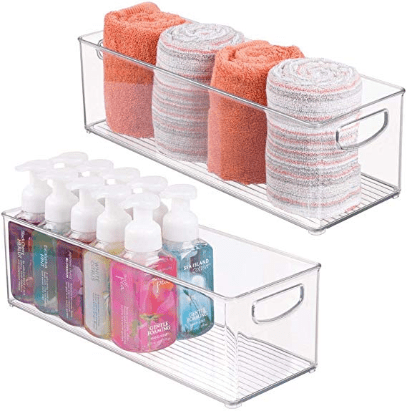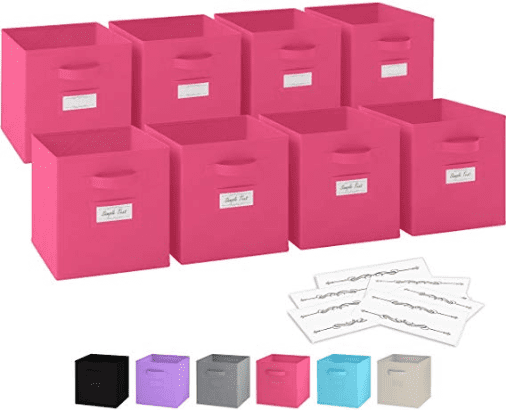 Next up in how to organize the linen closet, we are heading upstairs to the one that serves both the guest room and Leyton's room. Since it's primarily Leyton's currently, I went with a blue and gray color scheme. The same rules still apply here.
1. Bins – I like to put towels and bedding into them.
2. Space between items – about an inch or so. Not so much that you waste space but not so little that they are crammed together.
3. Everything has a home – sort like with like and give everything a space.
4. Color coordinate – you don't have to but I think it helps make things look more tidy.
5. Label – Really only needed for things hidden in bins so you can identify what's in them quickly, but labels also help make it look more organized. You can get a label maker or, in this case I just used gift tags and then tied them around the wire of the baskets. If you can tie them onto a bin or basket, this is a cute look.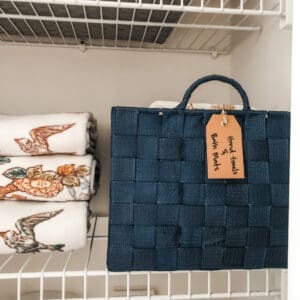 6. Compartment bin for medicines – I like the caddy pictured so I can easily see the medications. *Tip: go through your medications every 6 months or so and toss what's expired. No sense in taking up room with stuff you can't use. This would also be great for makeup or skincare products.
Lastly, my number one tip for organizing the linen closet is to keep it simple. If you don't want to buy a bunch of bins then just use space to make things look tidy. Or use cardboard boxes. Heck, you could do boxes covered in wrapping paper. And you don't have to buy a label maker. You can write on paper, cut it and tape it on. Do whatever works for you and most of all, keep up with it the best you can. The plan is to organize once and tidy regularly so you never have to fully organize again.
Below are some more items I love for organizing the linen closet, including a label maker. Happy organizing!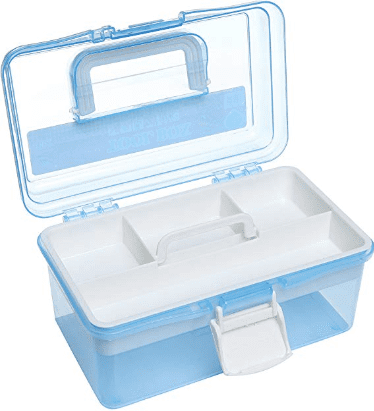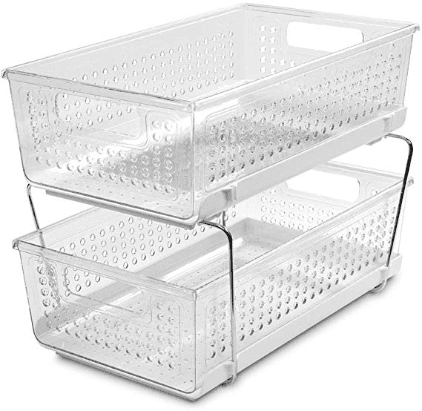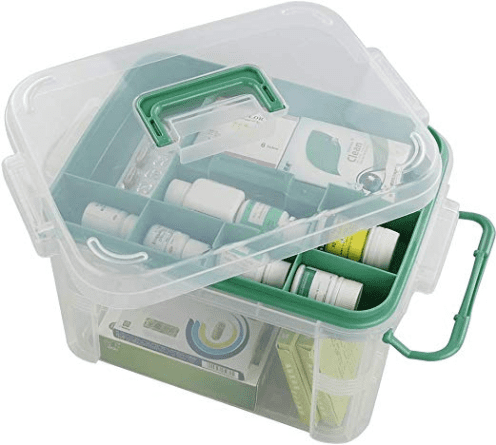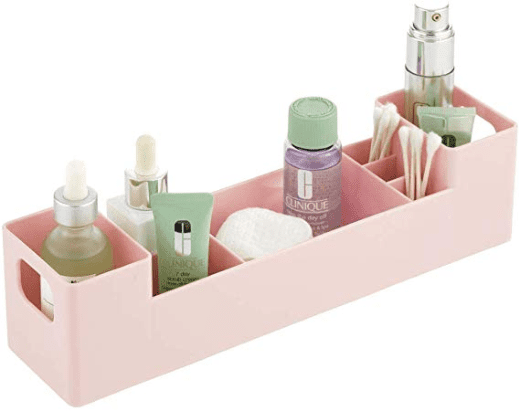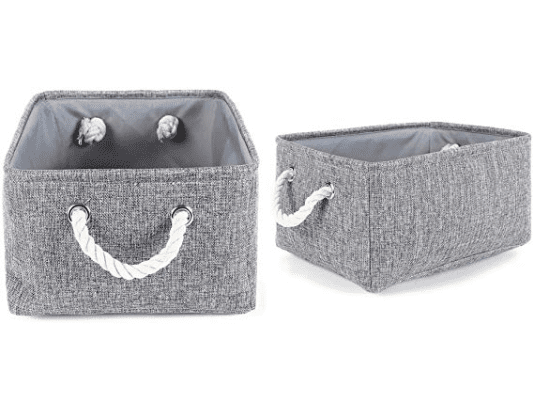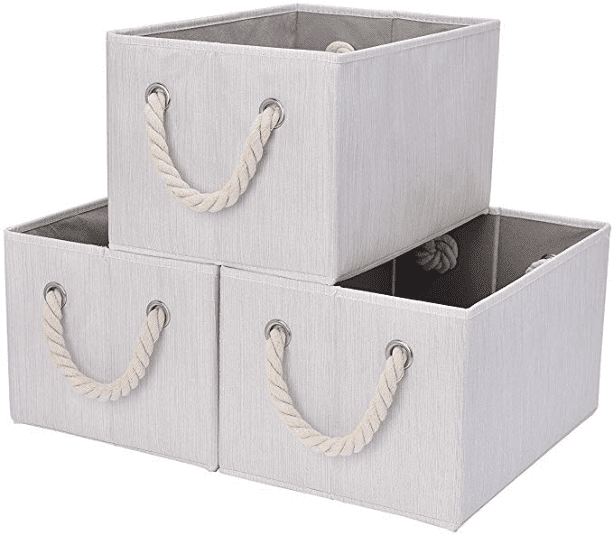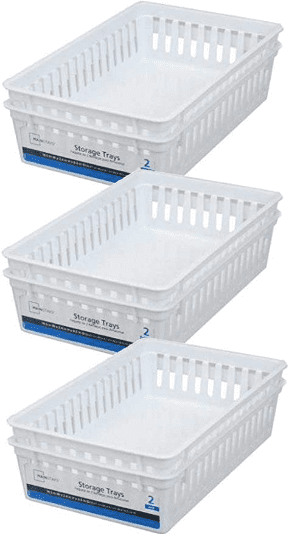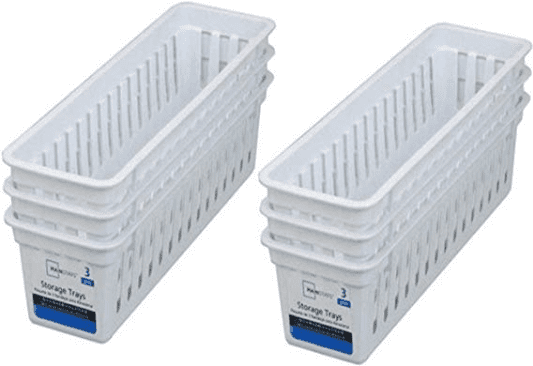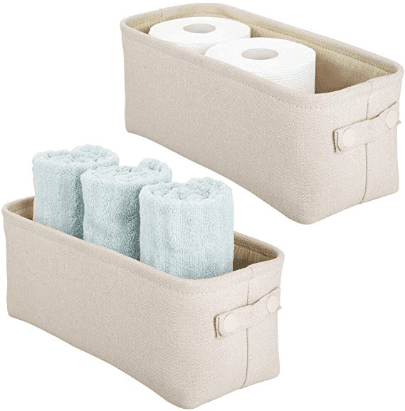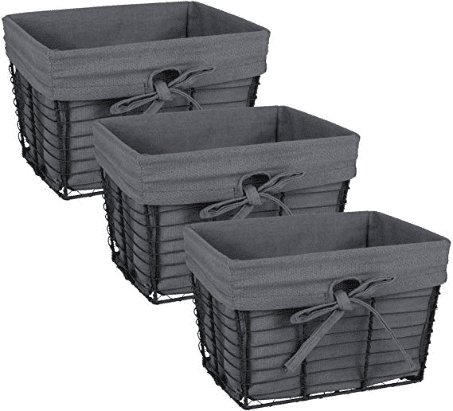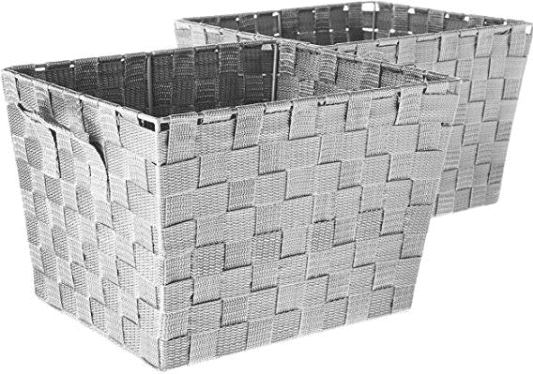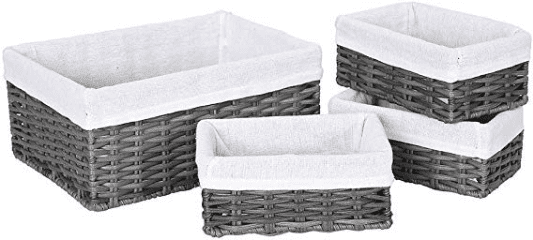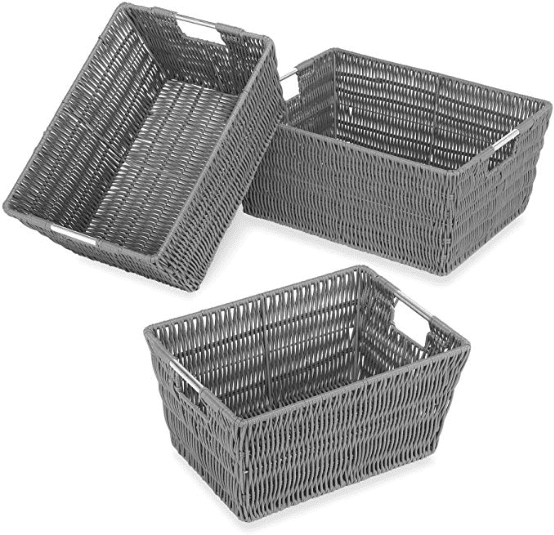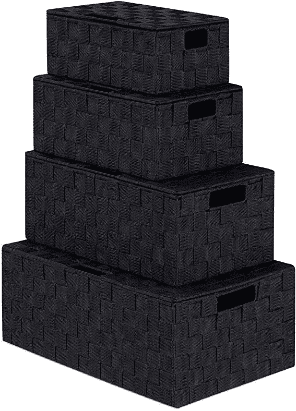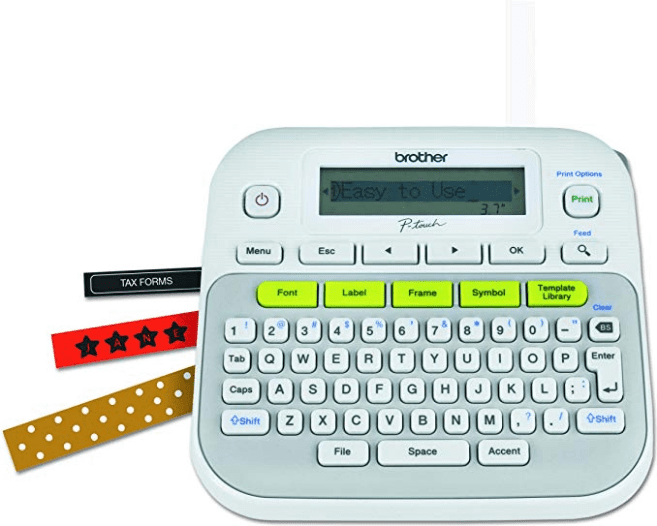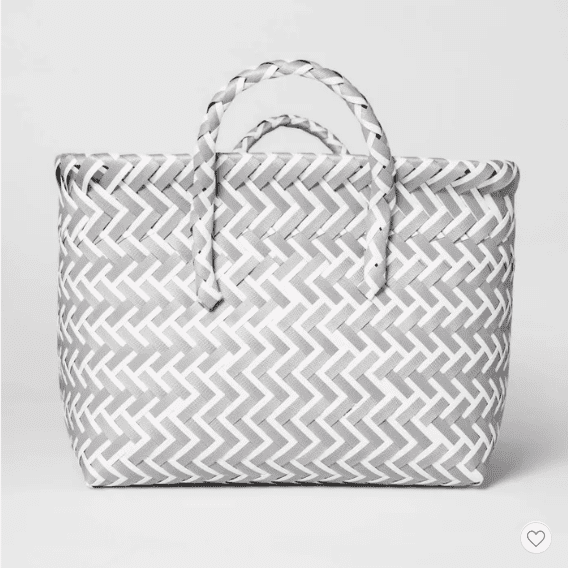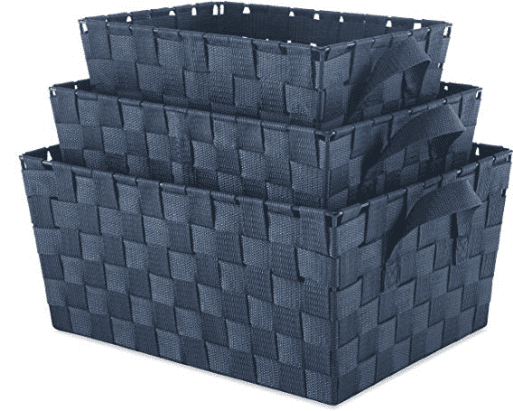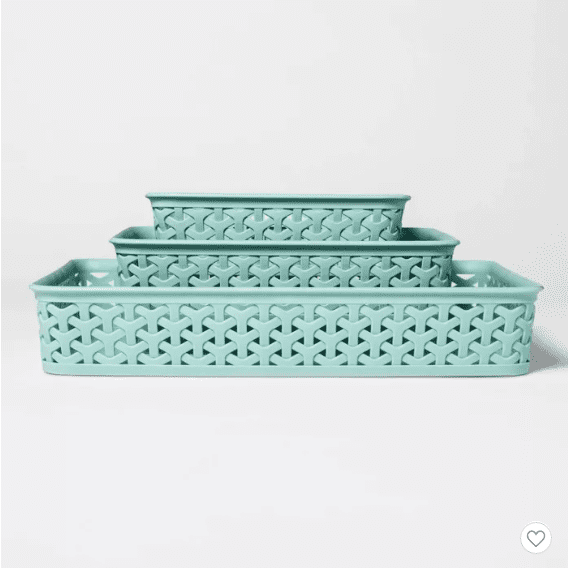 Jill
xo, Jill