Happy Monday friends!  I hope everyone had a great weekend.  It felt like we were living in the Arctic at times here with the snow and wind gusts we got, but man if I don't love how pretty things look after it snows.  Snow definitely qualifies as a must have for winter, to help make this dreary season somewhat enjoyable and at least nice to look at!
This weeks must haves include two new books I'm obsessing over and some great clothing finds.  But before we get to those, and since it's Monday….let's start with something I'm sure is a must for most of us…..caffeine!
If you are a fan of cold brew (and if you haven't tried it then this is for you), you have to try this one.  I kept seeing it recommended by various people and decided to give it a go and I was not disappointed!  It's smooth and not at all bitter or too strong tasting.  I add a little vanilla almond milk creamer to it and it's just creamy and delicious.  The only downside to cold brew this time of year is that it makes me cold!  Hence, the giant, fuzzy robe I'm wearing in this picture.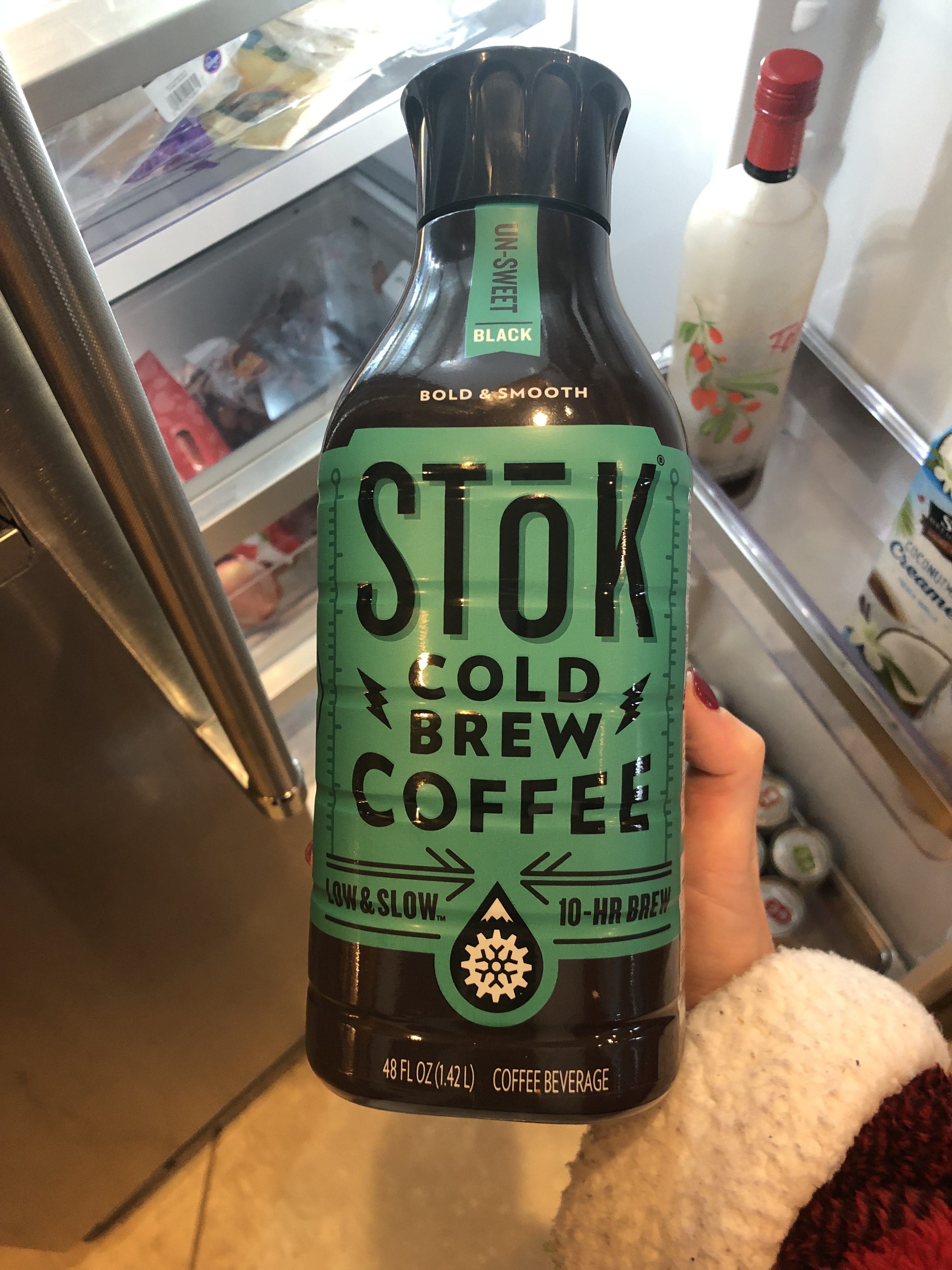 Next up, Old Navy was having a great sale this weekend so I snagged a few items that I think would be worth it even without the sale (which by the way, I learned the other day is the key to buying something on sale.  If you wouldn't buy it at full price then don't buy it on sale, because then all they did was just convince you to buy something because it was discounted).  Mind. Blown!  Anyways, here are my finds…
Something about this grey sweatshirt looked vintage to me and I loved it.  Also comes in white.  Then this pale pink hoodie just looked so soft and feminine.  I have another sweatshirt from Athleta in this color and love it so much, so I decided to snag this one too because you can't beat the price compared to Athleta. It comes in 9 colors.  Next, I snagged some new leggings!
I love love love the textured design on this first pair.  They are actually the ones I bought.  They come in 4 colors.  I didn't end up getting this second pair, but I thought they were another fun option.  They come in 3 colors.
Next up I found some must haves from Target, including this super soft, super cute colorblock sweater.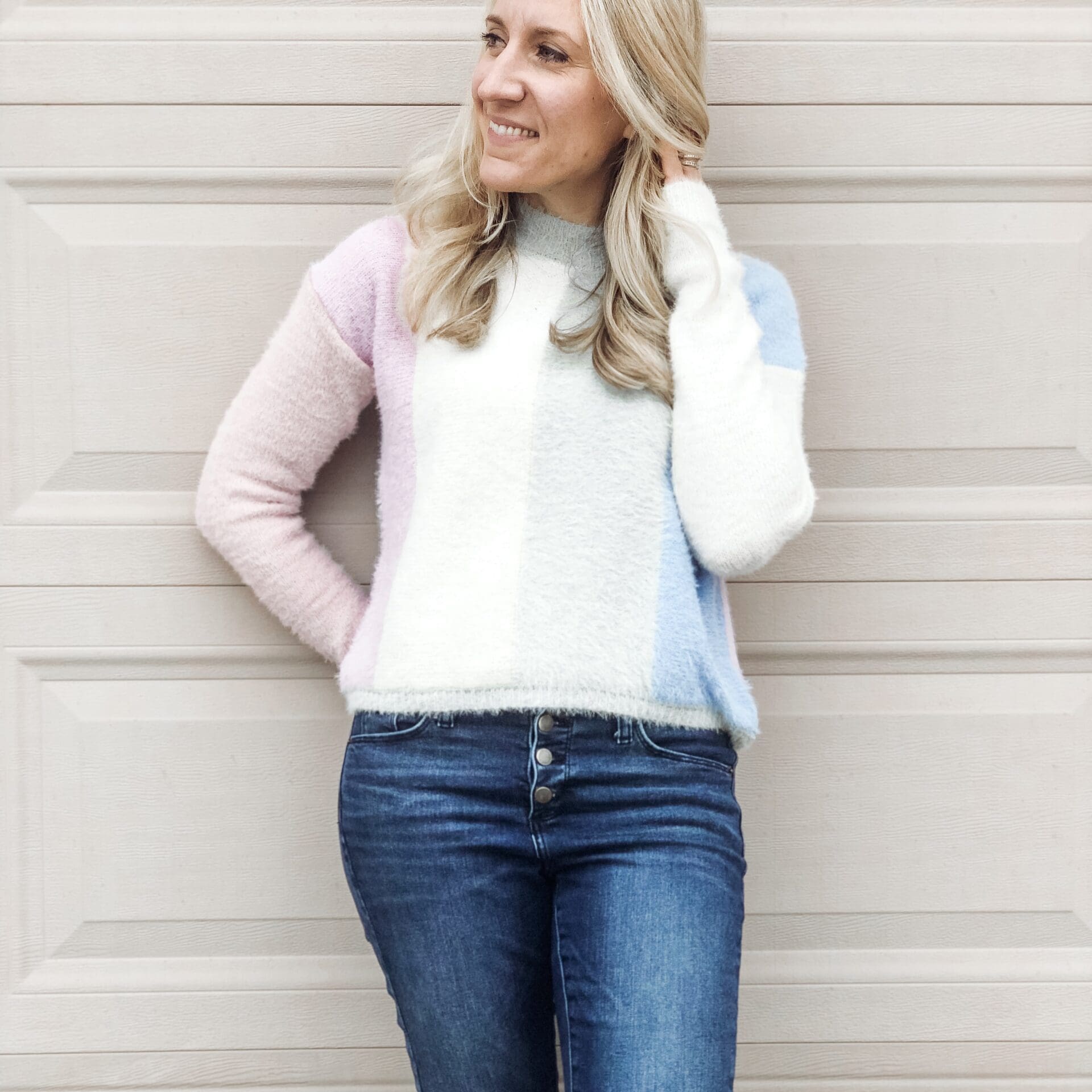 I also grabbed this striped thin sweater because I feel like I never have enough long shirts that cover my bum in leggings.  So when I find one, I snatch it up!  It is under $20 and comes in cream/grey as well.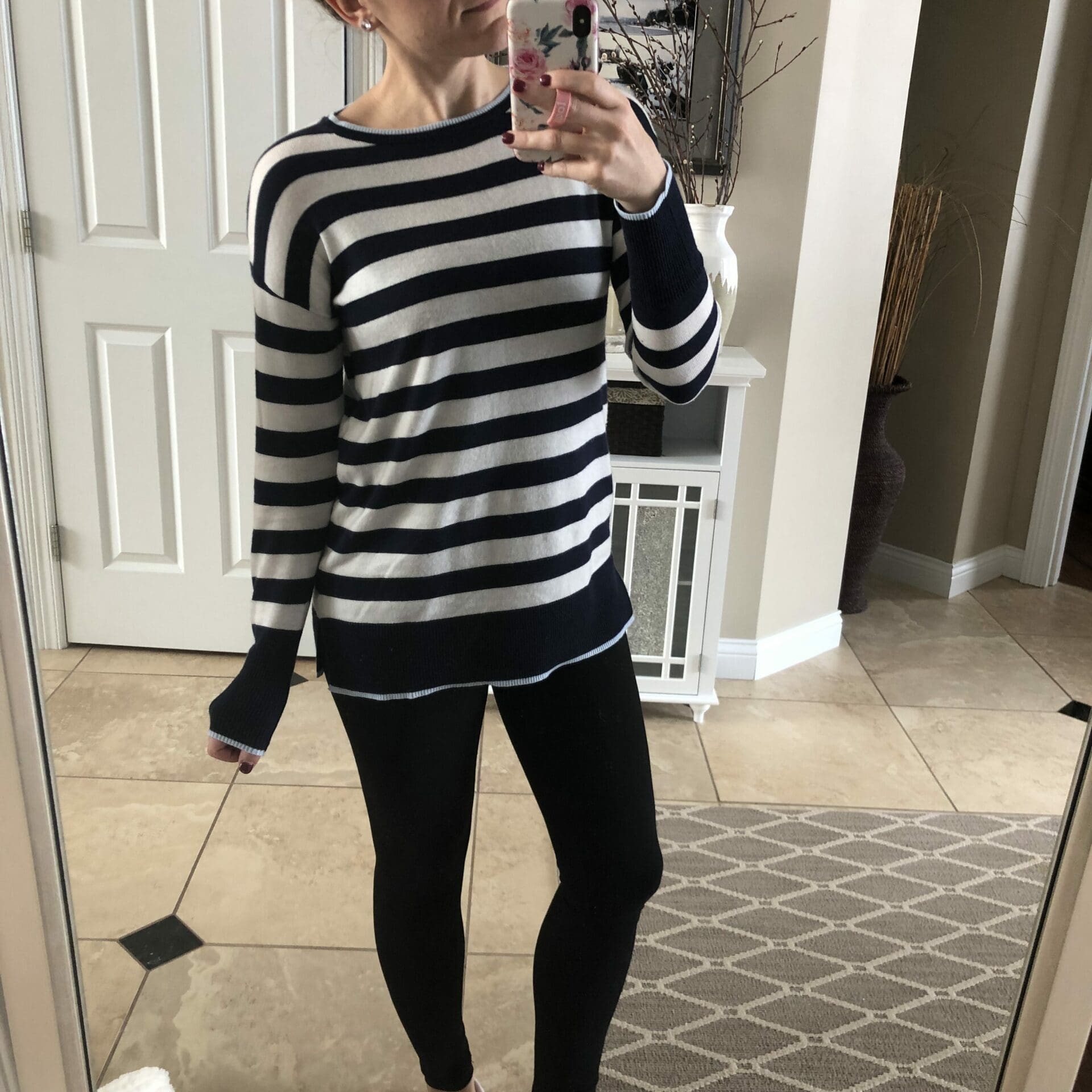 Then, because I can never leave Target without stopping by the books section, I grabbed this book I keep seeing pop up all over Instagram (which is fitting because that's what it's about).  It's Insta Style by Tezza and is just a fun book filled with little tips and tricks about using Instagram.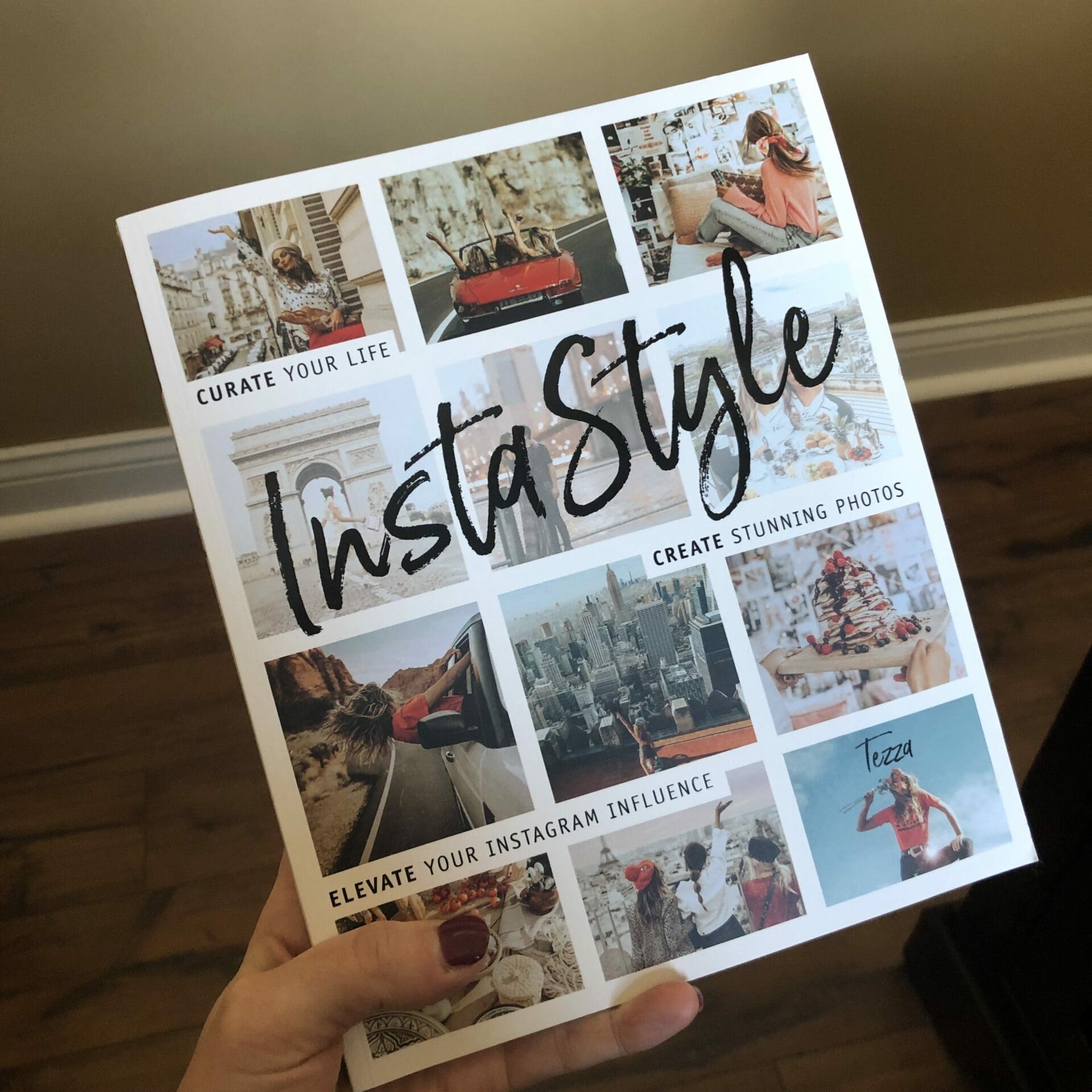 And finally….as many of you know I, like most of the world, am obsessed with Rachel Hollis.  So when she recommends a book, I run and get it 99% of the time.  I have heard her speak so highly of The 15 Invaluable Laws of Growth for so long now that I decided to get it.  I just started it yesterday and you guys, if you are into personal development books, or setting and achieving goals, then this book is for you!  I'm one chapter in and have already had my mind blown like 20 times.  So good!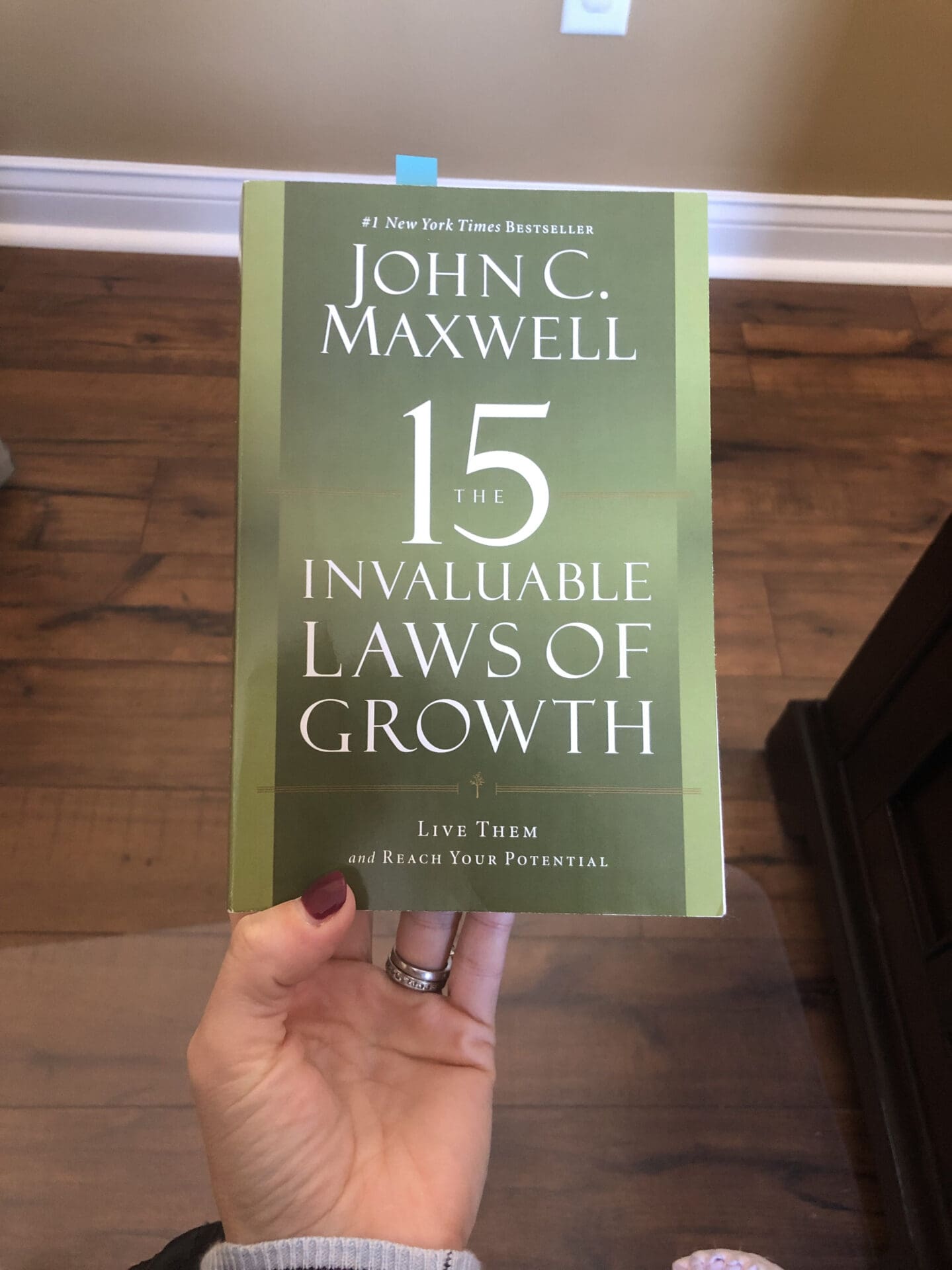 So that's it for this week friends!  As always if you ever have any must haves you think I should try, send them my way!  Have a great week ahead and stay warm!  See you back here Wednesday!
Jill
xo, Jill