Happy Monday!  I hope you had a great weekend.  Our weather was beyond perfect this weekend.  I wish it would stay like this for a solid two months.  It's like that perfect shorts and long sleeve top, weather.
I have an exciting week up ahead because this week we head to Monations!  That's the big conference put on by Monat every year and this year they have some huge announcements coming so we are stoked!  Is stoked still a usable work in 2019?  Anyways, I plan to have a post detailing that next week, but today let's get to the Monday Must Haves because there are some goodies I can't wait to share!
First up, the shoes I had been eyeing up during the Nordstrom Anniversary Sale finally restocked so I snatched them up, and I love them so much!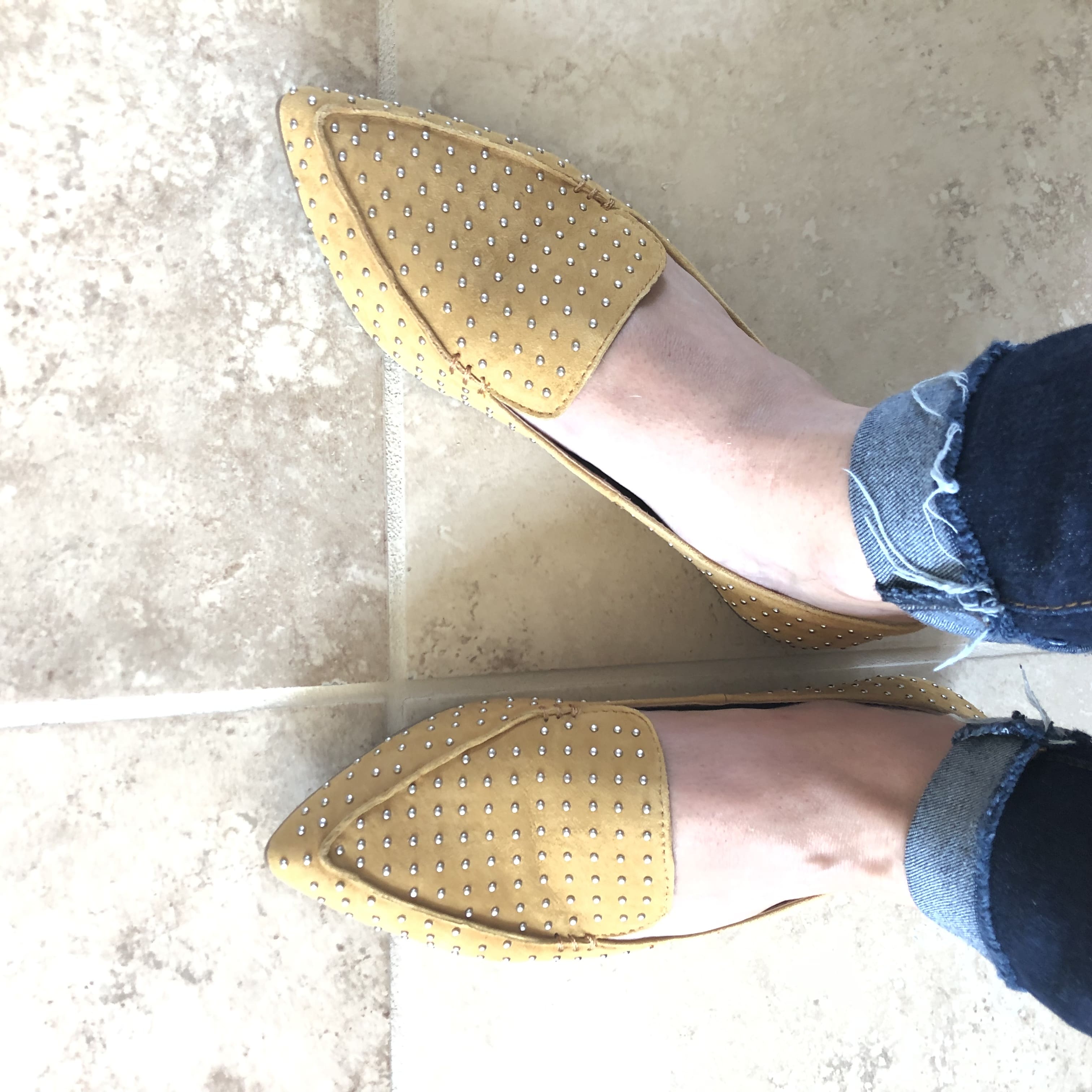 This mustard yellow on it's own is everything but, add some detail to it like these studs and I'm sold!  I originally wanted the snakeskin pair (I'm equally obsessed with them) but while they were sold out you may remember that I bought these snakeskin mules from Target….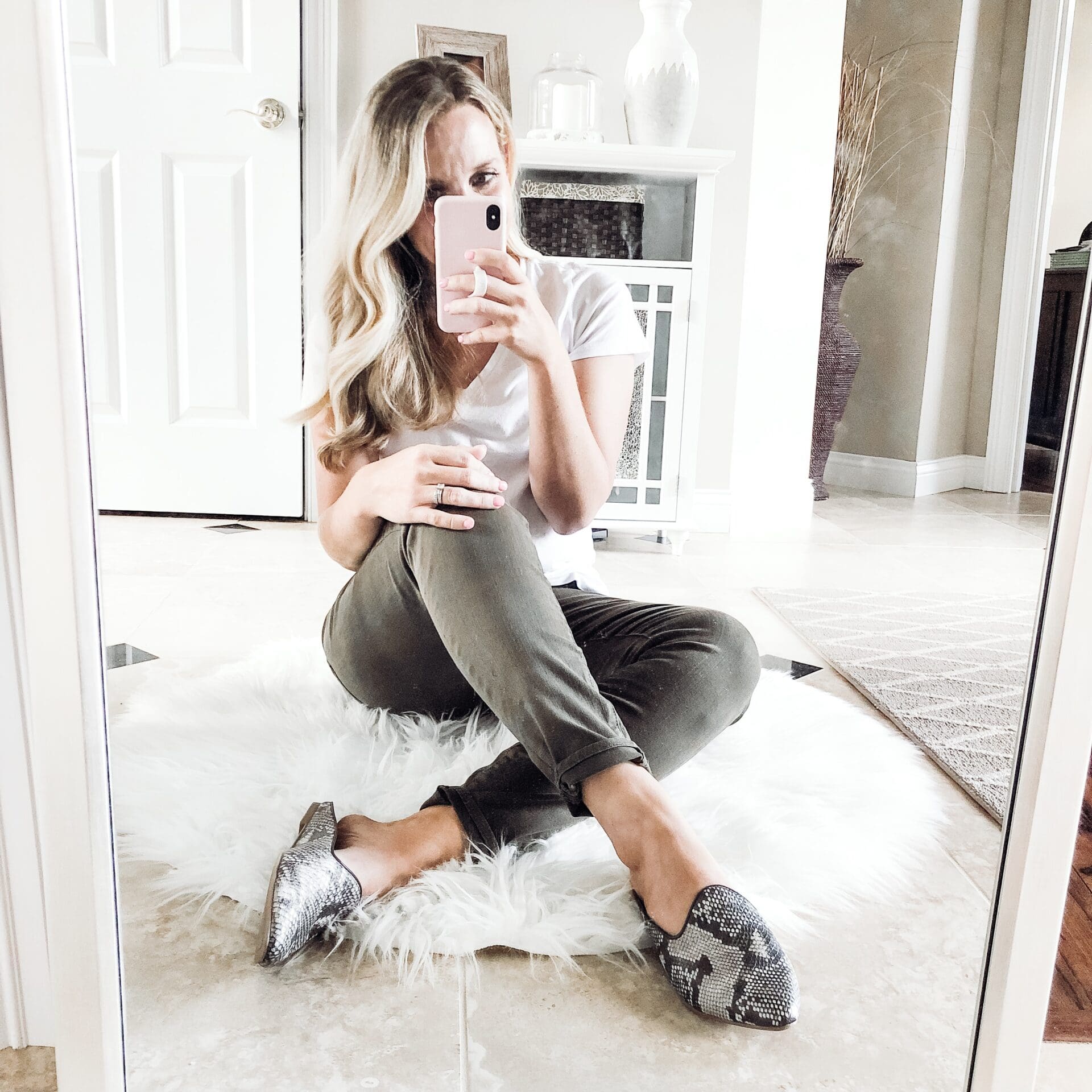 And how many pairs of snakeskin shoes can one really have?  So when the Steve Madden ones restocked in all colors I decided that was a perfect time to go with the other pair I had wanted (the mustard yellow) and have both shoe trends fulfilled in my closet this fall.
And speaking of the Nordstrom Anniversary Sale….remember when I bought this white thermal henley?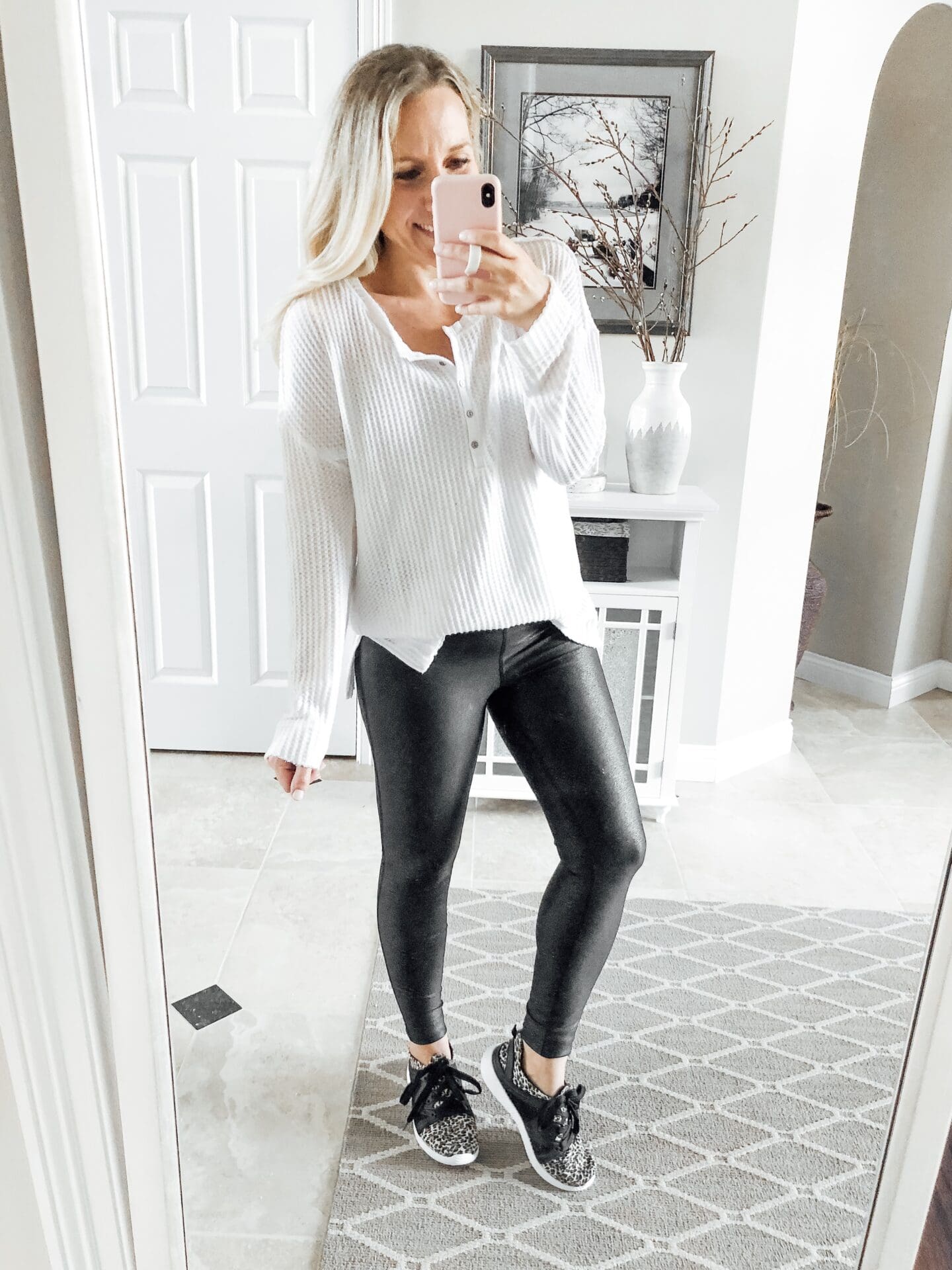 Well it is one of the most comfortable tops I own and I get so many compliments on it that I decided I needed it in the pinkish/purple color too and I am equally as in love with that one, if not more.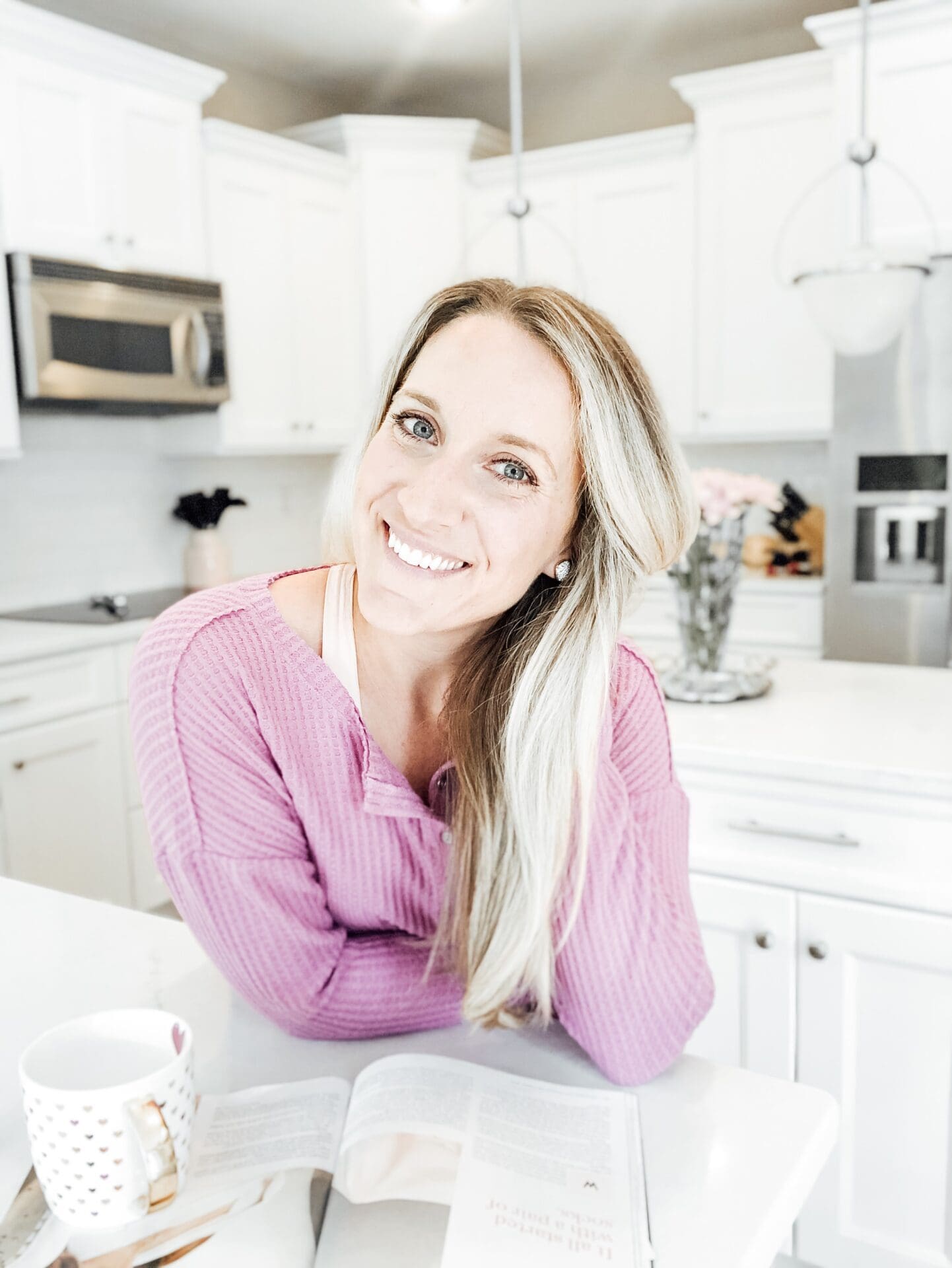 And the last fashion related must have I have for you this week are these earrings from Stella & Dot.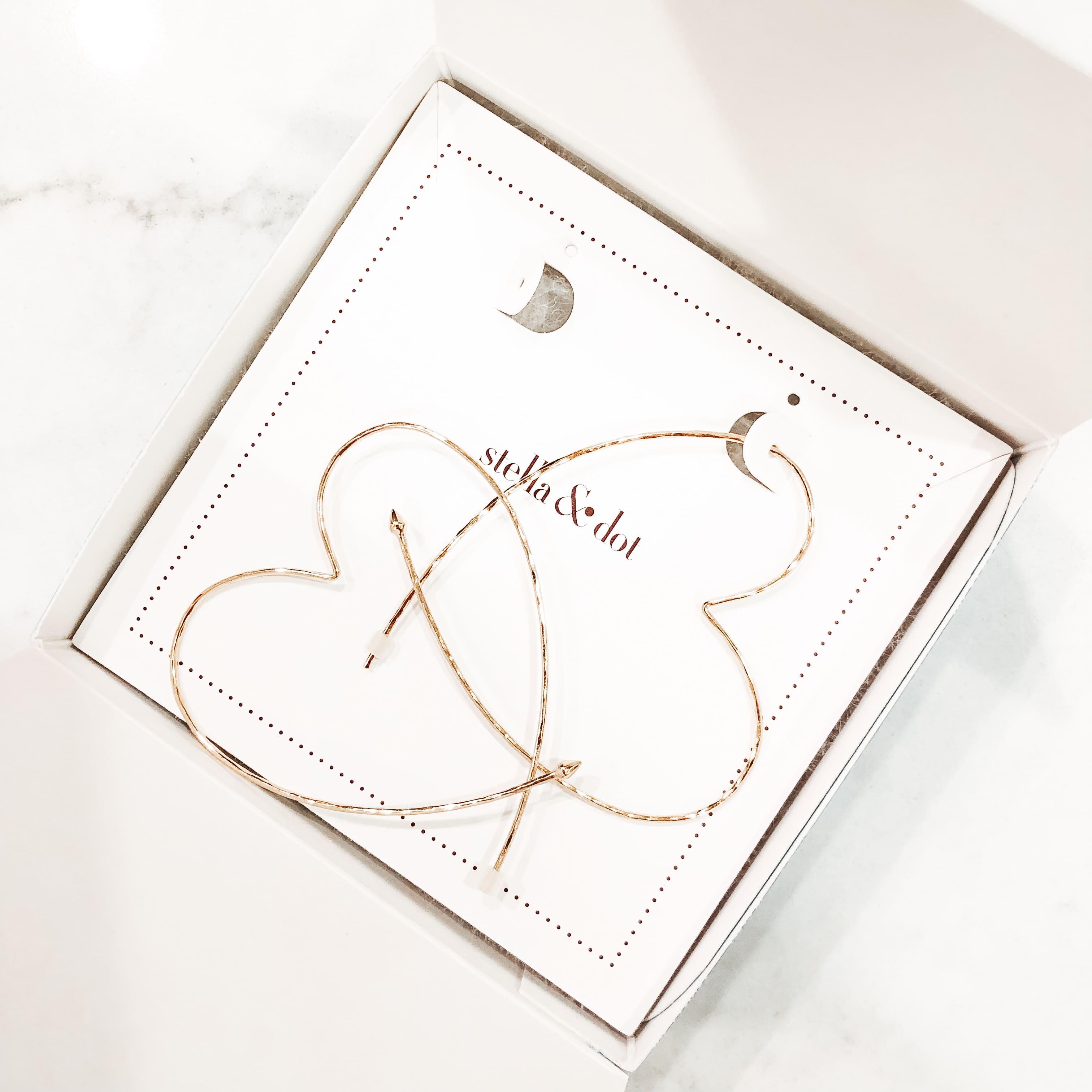 How adorable are they?  My friend Jen is my Stella & Dot consultant and I saw her wearing these and was instantly in love.  Then, I saw her wear them again and was like I have to have them!  They came in the mail this week and I'm definitely wearing them at Monations.  They are so fun, cute and girly!  Here they are on….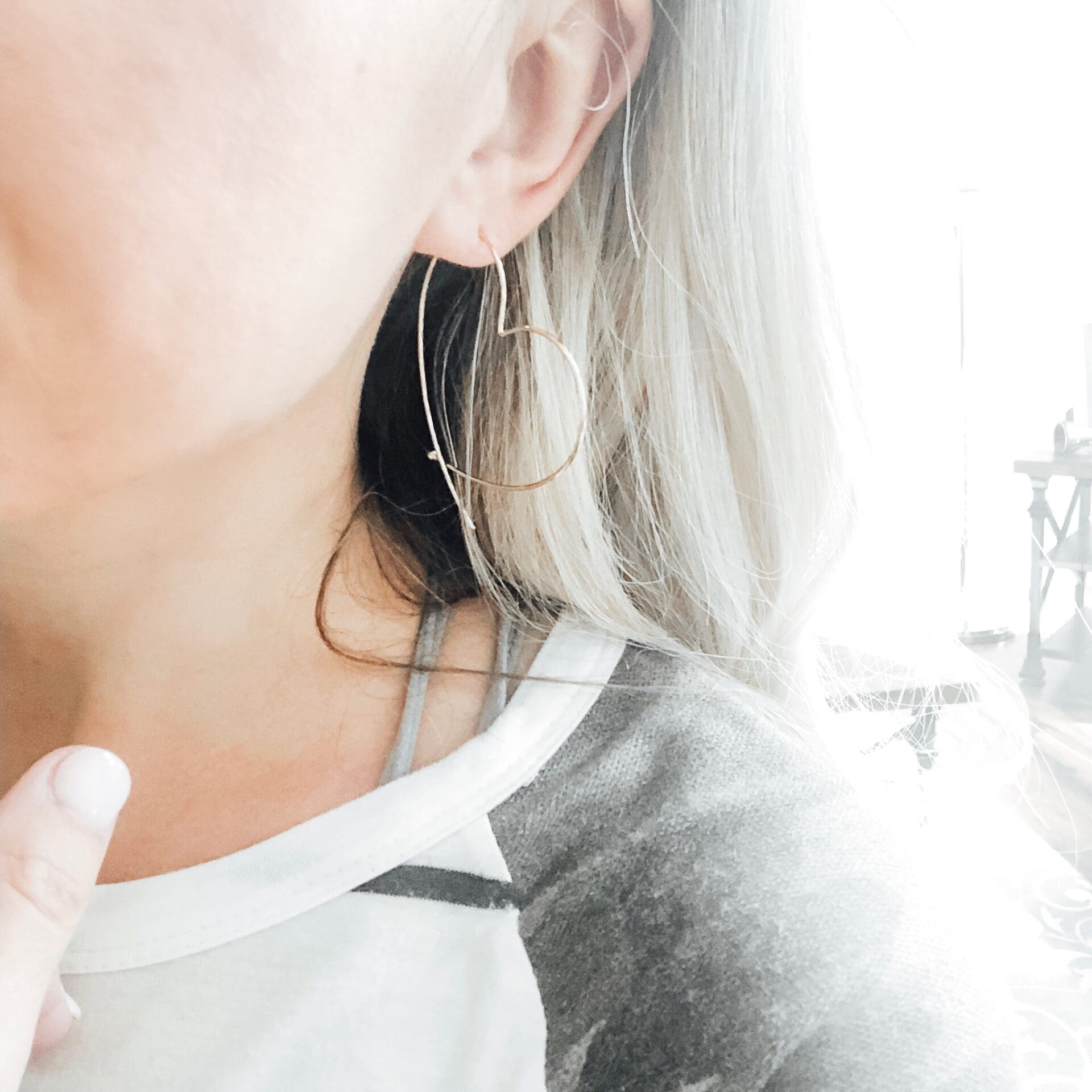 And speaking of things I'm taking to Monations, how perfect is this portable charger for basically every girl in the world?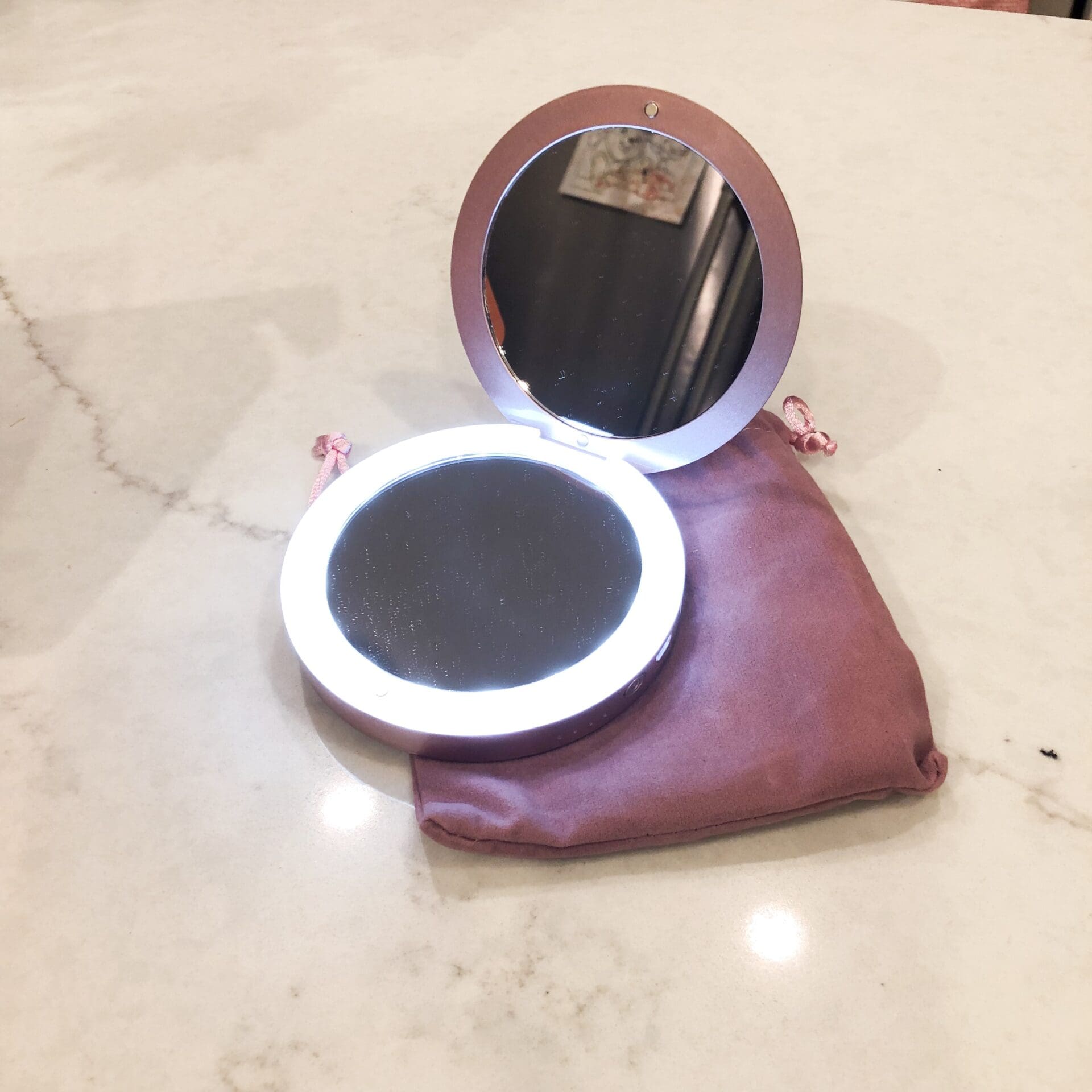 I mean as if the rose gold color didn't lure me in enough  (it comes in other colors too) the fact that it doubles as a mirror and has a magnifying side and light, come on!  My problem with portable chargers is forgetting to take them with me, but since this one is basically like a compact, it will be easy to just always keep in my purse.  So fun!
Next up, I had been on the hunt for a new mascara and cc cream when my friend Stef told me about Thrive Cosmetics.  I had heard of them but never used their products and she swore by these two….
Their CC Cream and Mascara.  Now, let me tell you, I'm not a huge fan of CC Creams in general just because I don't love their coverage.  BUT some days I don't feel like wearing heavy foundation and so a CC Cream is perfect, but one's I've tried in the past were very heavy.  I love how not heavy this one is.  Coverage wise I would still go for actual foundation if I was leaving the house for something important but for running errands or days spent at home, this is great.
And this mascara I really love.  It really accentuates your lashes and truly makes them long and perfectly separated.  It's a must have for sure!
Last up today is so random but I cannot stop eating these crackers!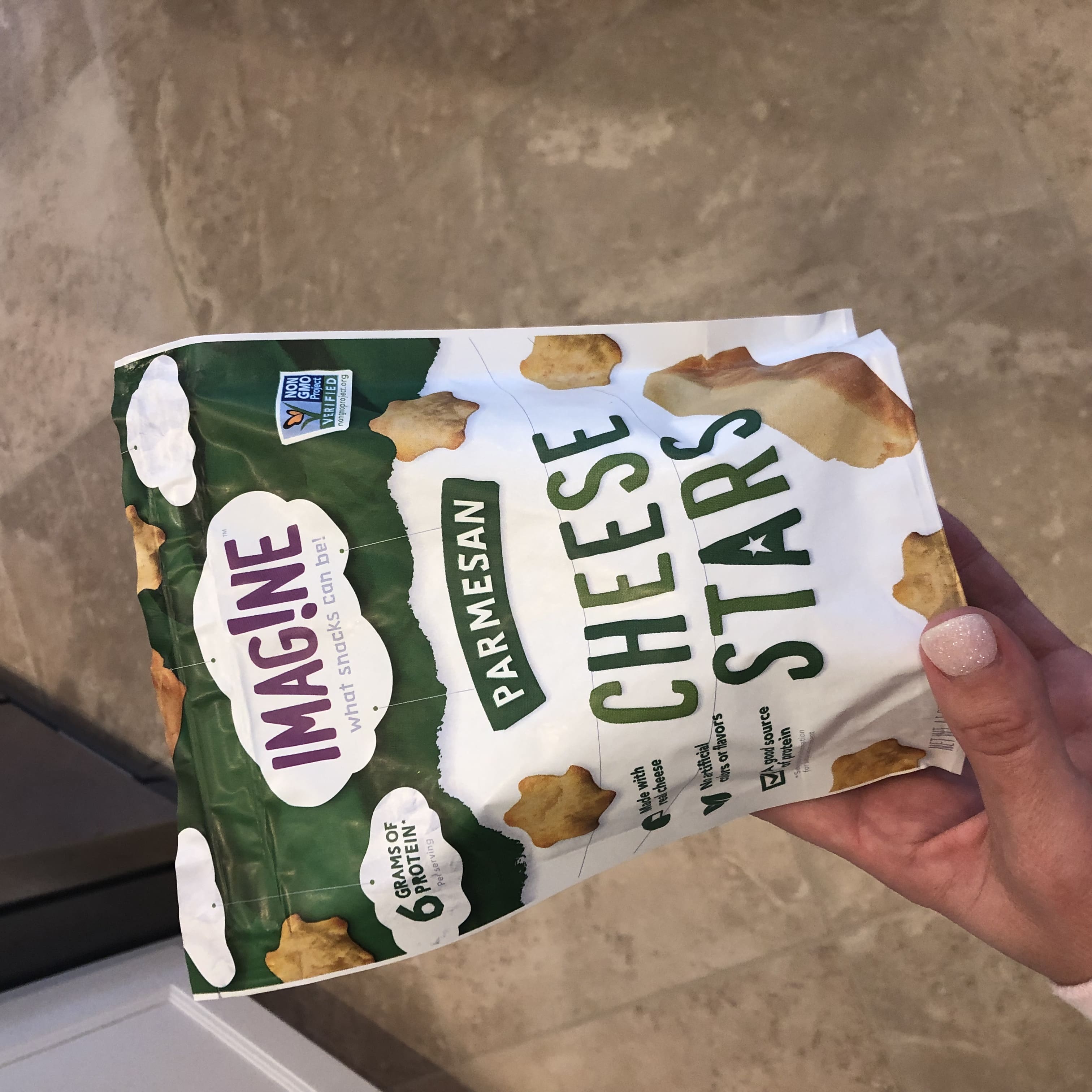 I find them at our local Kroger but they are worth searching any of your local stores for because they are great and addicting!  I love the parmesan and cheddar flavors.
Alright, that does it for today's Must Haves.  Have a great week ahead and I'll see you back here Wednesday!
Jill
xo, Jill