Happy Monday friends!  We are officially less than 2 months away from Christmas (I mean Hallmark Christmas movies started this past weekend, so it's happening)!  If you're like me you are starting to either buy gifts or are at least entertaining the idea, so I thought what better time to bring back an old favorite….my Monday Must Haves!  I took a bit of a hiatus from doing these but I'm back and figure it's a great way to not only share some of my favorite must have products but, to also give you gift ideas.  So, let's get to it!
I am switching it up a bit and instead of showing each individual product I'm sharing a graphic with the items.  They are numbered and the links to shop them are below the graphic and correspond with the number.
*Note: This post does contain affiliate links which means if you purchase from them, I earn a small commission.  Thanks for your support!
Monday Must Haves Links
Cloth & Bristle No. 001 Household Cleaner – I LOVE this cleaner!  When I don't want to make my own this is what I reach for.  It uses clay for extra scrubbing power and essential oils for an incredible smell.  The sparkle it leaves behind is legit. And that packaging!  It's a great gift for someone or a hostess gift for holiday parties, or for you!  Use code:

JILL15

to save.
Aria Ionic Facial Steamer – Hands down one of my favorite purchases of the year.  It's like an at home spa every time.  Steams your face for up to 15 minutes and you can add essential oils to the really give a spa feel.
Colleen Rothschild Eye Cream and Serum – Use alone or together (I use both at night and just the cream in the morning).  I've only been using these for a little bit now but so far I am loving them.  They're pricey but, I feel like for the first time in my life I have an eye cream that's actually doing something!
Pink Lily Boutique Striped Sweater – I love pretty much everything from Pink Lily but this is my latest purchase that I adore.
Set of 4 tumblers – I love these for wine 🙂 but they would be great for any beverage.  Comes in several color options.
Jewelry Organizer – These acrylic type organizers are the best!  If you or someone you know has a lot of jewelry this is perfect.  I love that you can see everything and that it has so many compartments.
Diamond Pens – These would make an awesome stocking stuffer or a little added touch to slip under a gift tag.  Perfect for the girly girl.
Purse Organizer – My friend Jen has this in two colors and loves it!  It's perfect for totes or bigger bags without a lot of pockets or compartments.  Comes in different colors and sizes.
Slippers – I recently got theses from Amazon and I am obsessed!  They are so comfy and soft and super cute.  Best yet, if you have feet that sweat in traditional slippers, like I do, then these are a must.  The open toe design keeps the sweating at bay but, they are still plenty warm for all winter long.
Pumpkin Mugs – I just got these this weekend at Pottery Barn and I love them so much.  I had been on the hunt for cute fall mugs and these are perfect.  They come in orange and white.
Personalized Beaded Name Bracelets – These are so hot right now and for good reason!  They are super cute and I love that you can personalize them with whatever name you'd like.
Gucci Inspired Belt – These are a hot commodity and can be so hard to find.  This is slightly different than the one I have but still gives the same look.  I know so many girls with these and I can tell you that 90% of women you see wearing a "Gucci" belt are wearing a knock off.  So if you or someone on your gift list love fashion or a good trend, but don't want to drops hundreds on a belt, this is the way to go.
Okay friends, that does it for this edition of Monday must haves!  Just some of the latest things I'm loving and some possible gift ideas for you or someone on your list.  Don't forget to pin this to save it for later.  Have a great last week of October!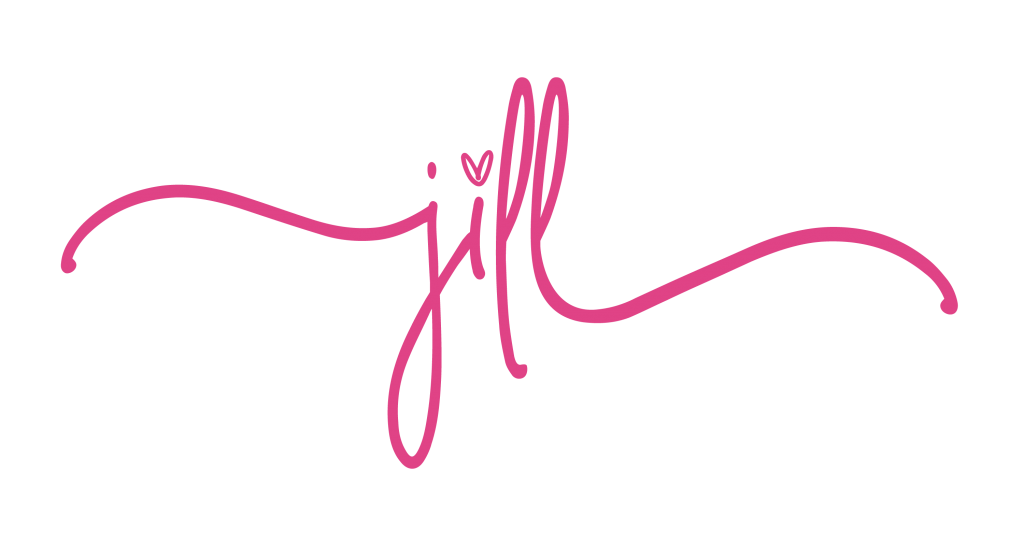 xo, Jill