Happy Saturday friends! If there's one thing I get asked about most often it's what cleaners I recommend to cover all the areas of our home. Typically, I make all of my own and have been for years. I love that I know exactly what is in them, I can trust they are safe and non-toxic and they are safe to use around my family. But I'm gonna come clean with you for a minute, sometimes I get lazy and like to buy cleaners as backups for the days when mine run out and I don't feel like making a new batch. The only problem is, so many store bought cleaners are toxic! But, I recently found a great all natural cleaner that works! And it checks every box (safe, trusted, affordable) and I couldn't wait to share it with you!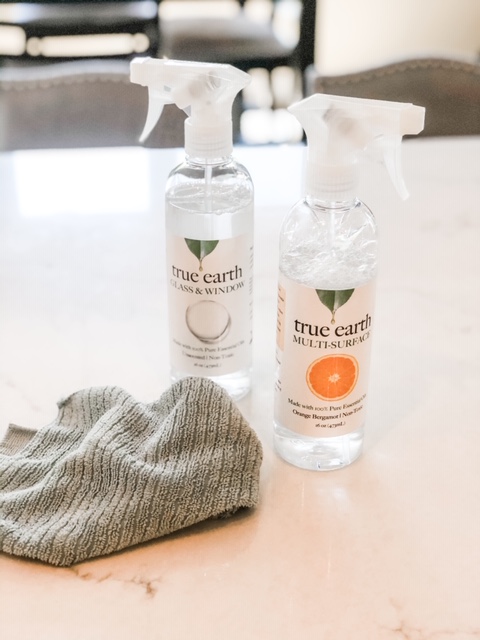 *Note: this is a sponsored post. I received products in exchange of a review however all thoughts and opinions are my own.
TRUE EARTH
When True Earth reached out to me to try their products I was thrilled! I had been on the hunt for safe cleaning products aside from my homemade cleaners. All of their products are plant based yet formulated to be strong enough for any household chore. They use plants with powerful cleaning and microbial properties and never use: ammonia, silicones, perfumes, chlorine, phthalates, aluminum or caustic dyes and they never test on animals.
Their product lineup includes glass cleaner, 2 options of multi-surface cleaner and bathroom cleaner. As far as a great all natural cleaner that works goes they were looking great on paper, but of course I knew the real proof would be in how they got the job done.
LET'S TALK DIRTY
I received a multi-surface and glass cleaner from True Earth a few weeks ago but I waited to do this post so that I had time to use it throughout my home and so I could give an honest review.  After weeks of cleaning every surface I could think of just to see how it measures up I can now truthfully say that I LOVE these products!  Here are some pictures to give you an idea of just how many surfaces I was able to clean with these two products.
I typically keep my cleaners in the laundry room but I found I was using the multi-surface spray so often that I just keep it in the kitchen for quick access.  I use it daily on the counters, stove top, microwave, and Leyton's high chair topper and then weekly throughout the house when cleaning the bathrooms and so on.  You know it's a great all natural cleaner when I can use it to clean everything from counter tops, appliances, and floors, to baseboards, bathrooms, and toys!  It truly cleans the house from top to bottom.
What I love so much about these products is that they get everything clean with very minimal elbow grease (I found both the multi-surface cleaner and the glass cleaner got rid of messes with fewer swipes of the cloth).  I also loved that they don't leave a chemical scent behind.  The glass cleaner is unscented but the multi-surface cleaner is orange bergamot (there's an unscented version too) and it is the perfect, light citrus scent. 
THE PRICE IS RIGHT!
Oh yea and the price is great considering you are getting a safe and trusted, non-toxic cleaner.  They run $7.00 for a 16 oz. bottle and you can save 15% off your first order with code: FIRST at checkout. 
So there you have it friends!  If you are looking for a great all natural cleaner that works, but don't always want to make your own, True Earth is a great option!
PIN ME!
Be sure to pin this post for later and head over to their site to go check them out.  These products, much like my homemade cleaners, make me excited to clean and I can't stress enough how good of a feeling it is to clean knowing you are ridding your home of germs and dirt but not compromising your health in the process. Okay friends, I am off to do more cleaning.  Have a great rest of the day!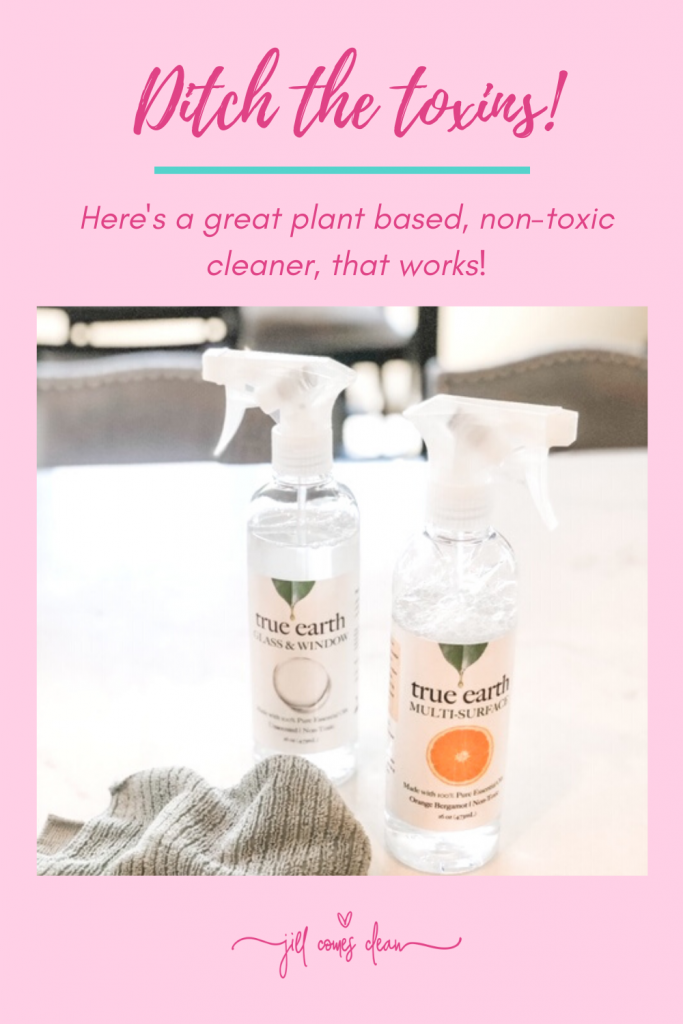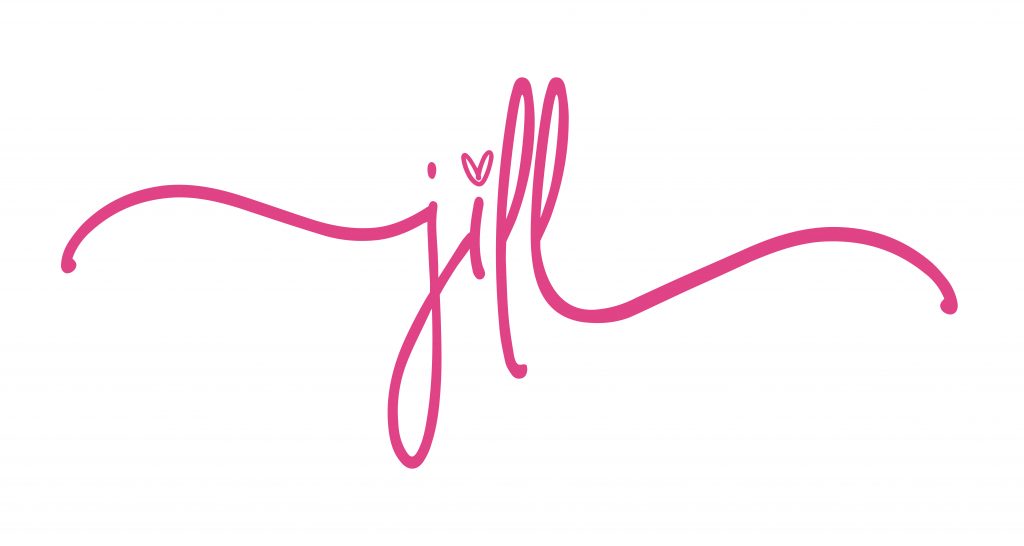 xo, Jill