Happy Monday friends!  I hope everyone had a great weekend.  Our was filled with some fun things, which actually prompted today's post because since I haven't been able to post as much lately a lot of fun things have been left out!  So, I figured I would take today to do a bit of a review of what's been going on with life lately!
Now, before I start let me just say….I know it's Monday and I should have a Monday Must Haves post but I'm going to "come clean" with you all….lately I have not had a ton of things that I have deemed must haves, and I felt like I was scrambling for things just to have a post.  I want this blog to be as authentic as possible and I truly only want to bring you things that I absolutely love and recommend and not run of the mill products that I just sort of like, only to fill a post.  So, from here on out I plan on doing Monday Must Haves 1-2 times a month to ensure I am actually bringing you products that I really feel are legit must have items.
So since I haven't had any such items as of late, I figured I would do this post instead.  So, let's get to it!  First up….one of the main things we had going lately was one last summer vacation to Hilton Head.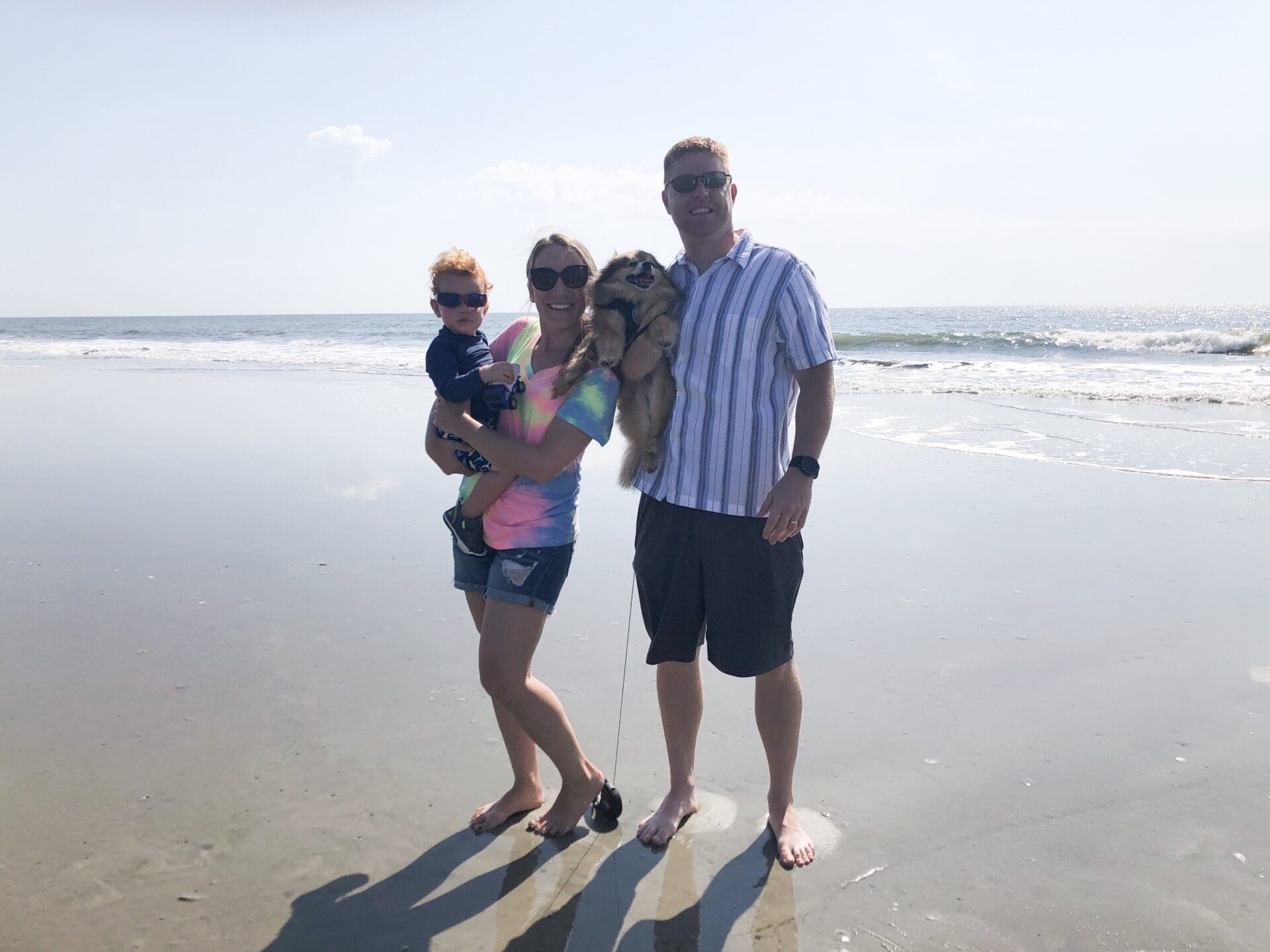 We love HHI so much.  It's our favorite place to vacation now that we have Leyton.  Family friendly, great restaurants, the beaches are never crowded, and we just love the area.  I mean look at Sebastian's face in that picture above. It says it all.  Here's another one in case you wondered how he likes the beach….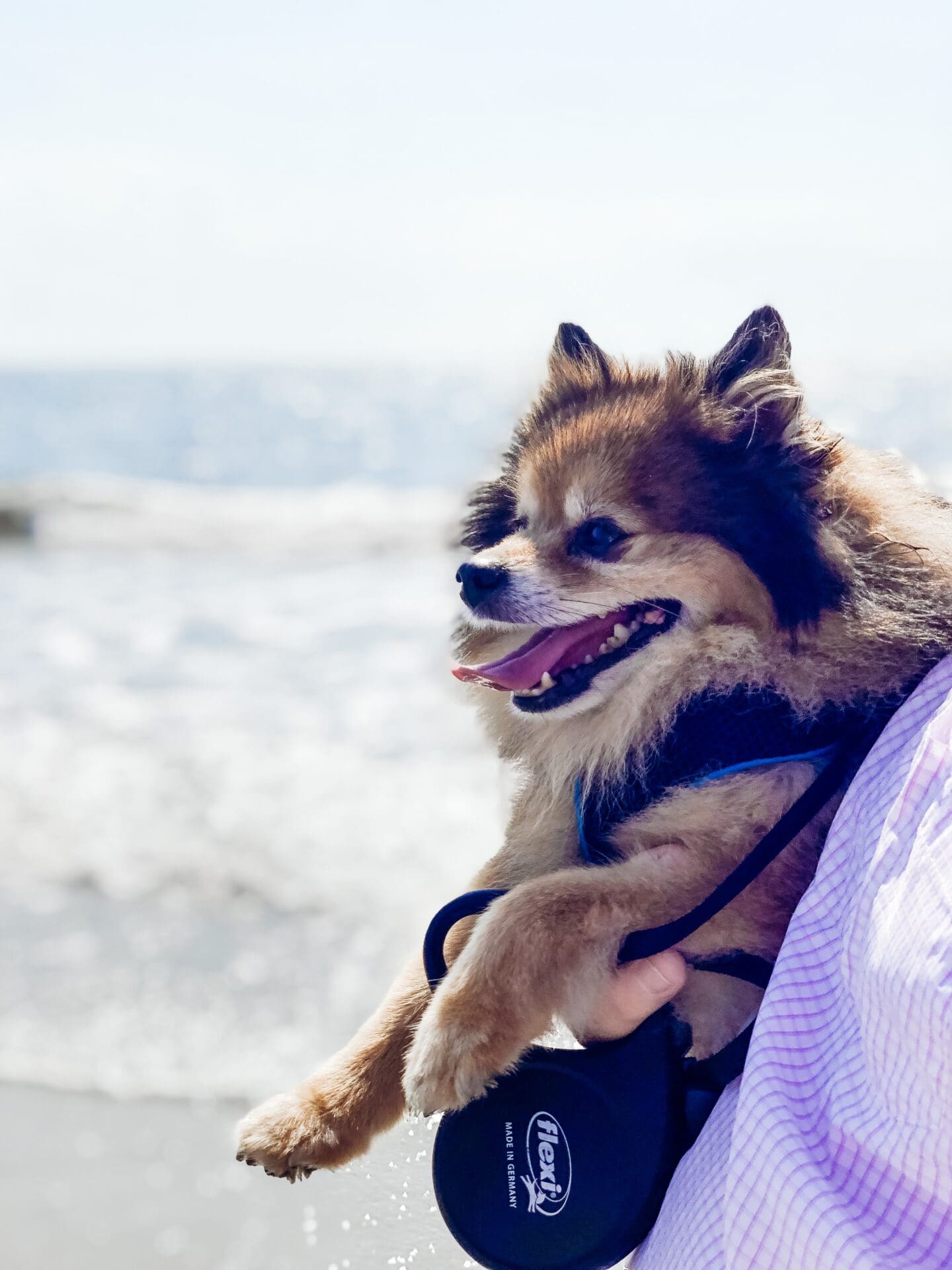 It's his happy place for sure!  This last trip we went for a week and Eric's parents met us there.  We had a great time and it was nice to have some babysitters.  Last time we were here my parents were here helping out.  I mean we will never pass up the grandparent help :).  We had such a great time.  Here are two more favorites from that trip…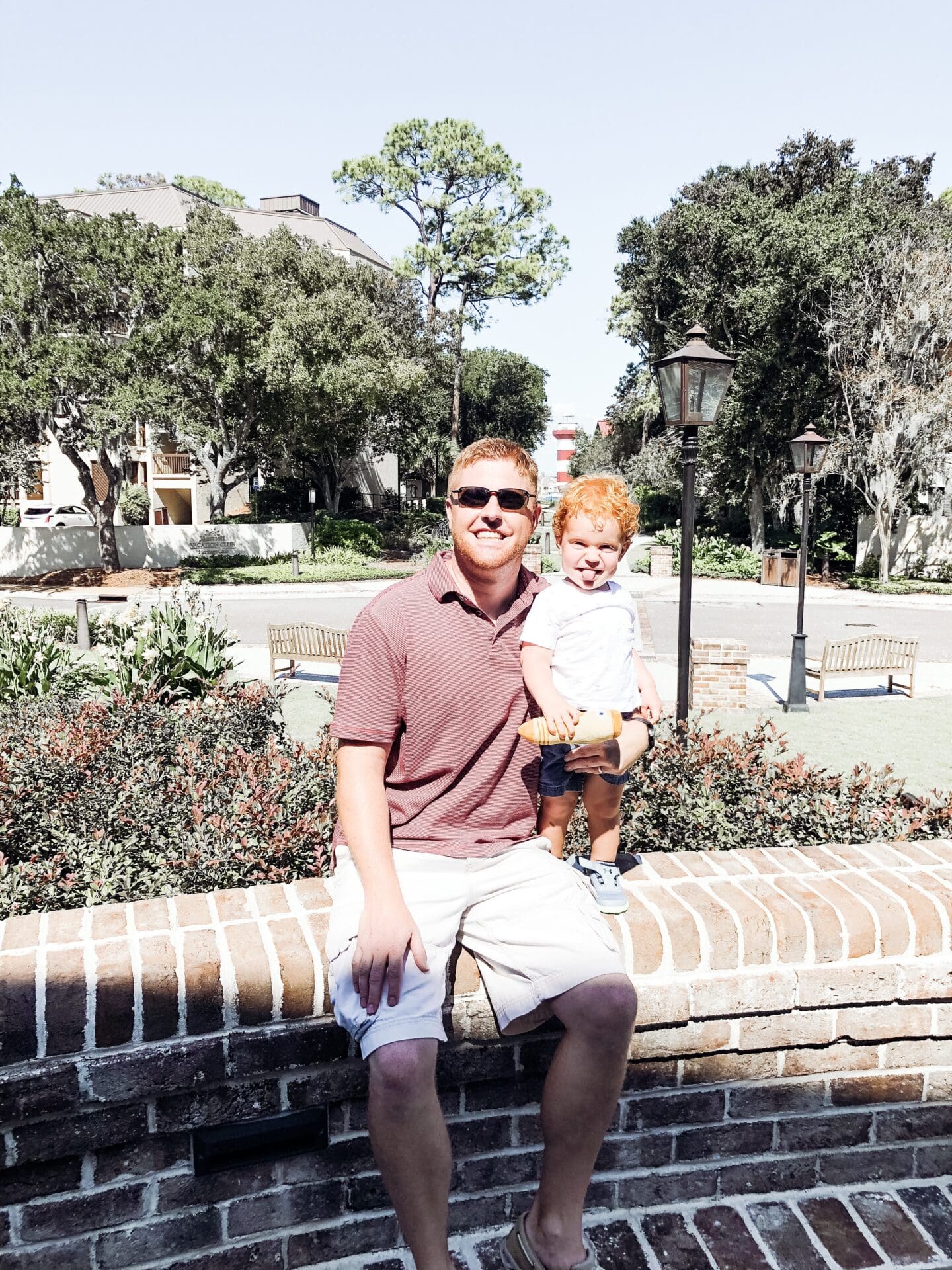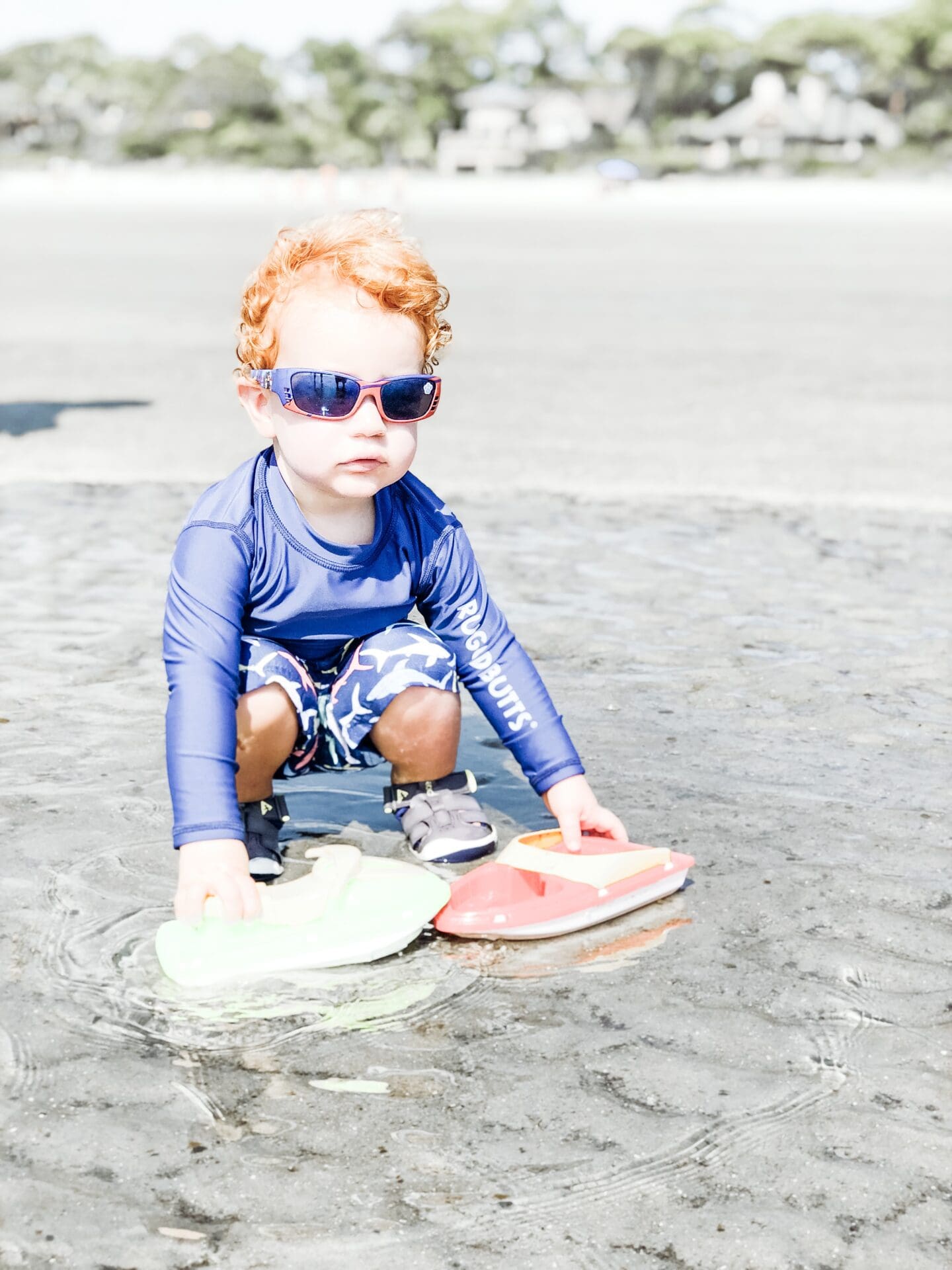 You guys, who is this big kid?  I've had more and more instances lately where I look at him and think, where did my little baby go?  It's crazy how fast it all goes.
Next up, you may have seen last week that I started the 90 day challenge again.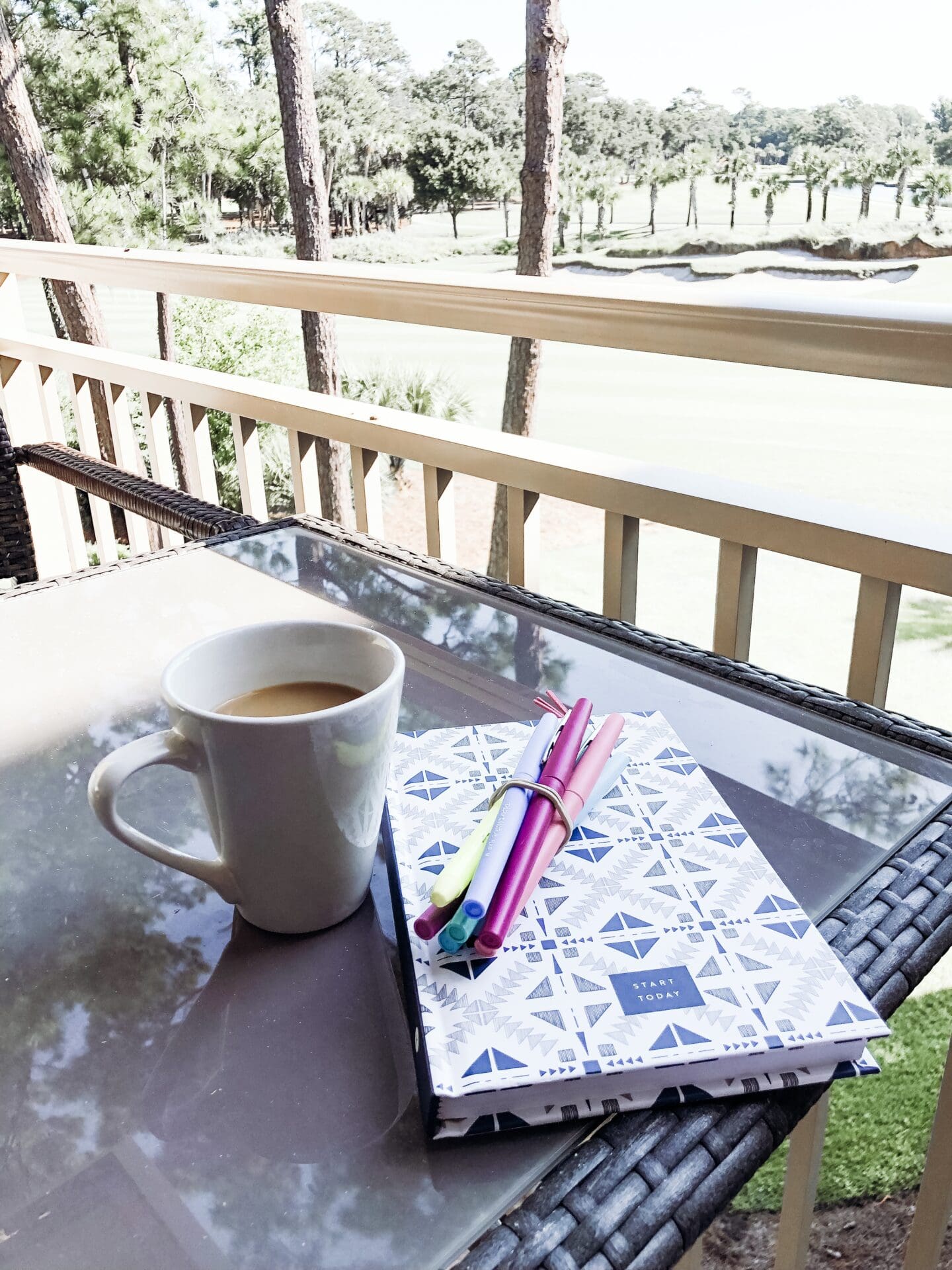 You can read that post here, but basically I'm committing to making the last 90 days of the year just as good as the first, and that starts with writing down my daily gratitude and affirmations in my Rachel Hollis Start Today Journal.  This whole idea of ending the last 90 days of the year full of momentum and goal getting is so important.  For most of my life, I, like most people had sort of given up by this point and figured I'd revisit it come January 1st.  But, this year I'm really trying to finish this year out strong and this practice definitely helps me do it.
Other than that we have mostly been hanging out around the house and taking in the last few warm days before full fledged fall hits (I love you summer but I am sooo ready for fall weather).  Although, I will definitely miss the time outside once its cold.
This past weekend we took advantage of the beautiful weather and it being October, and went to a pumpkin farm for the first time.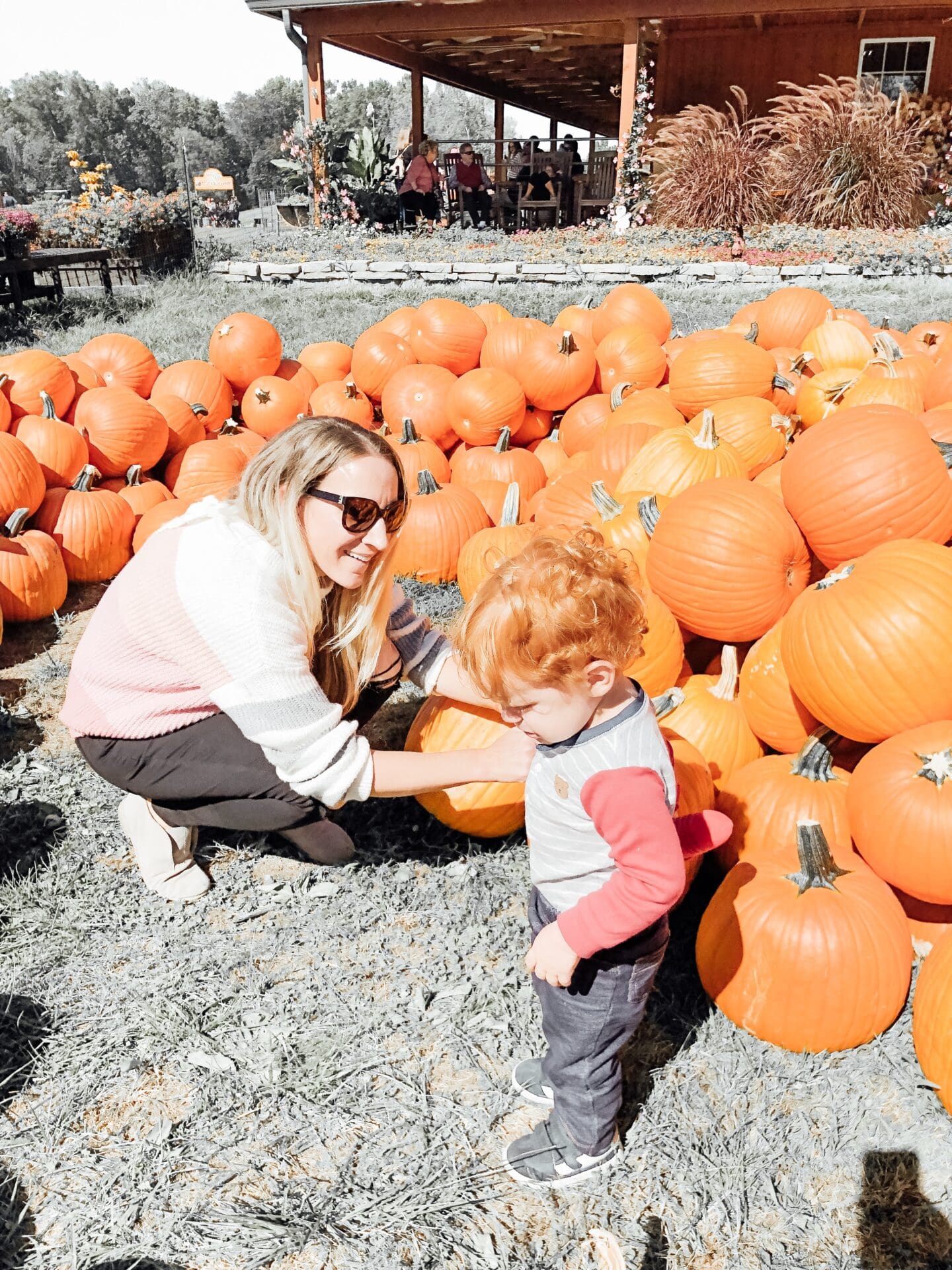 I'll be honest with you, Leyton wasn't really a fan.  He liked the animals but pumpkins and anything actually fall related made him fuss.  In his defense it was around lunch time and I think he was mostly hangry.  He takes after me in that regard.  In fact, his favorite part was……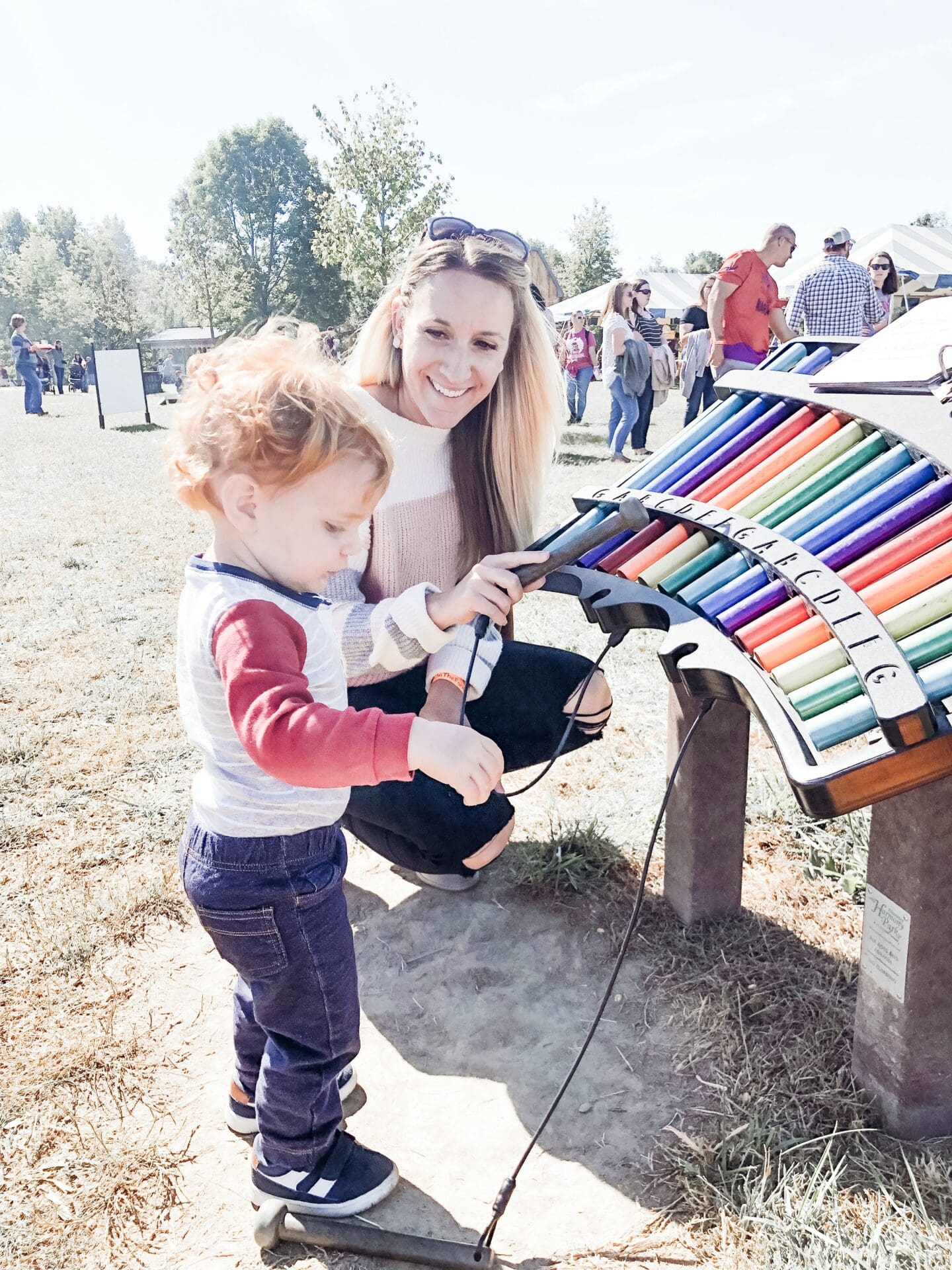 The giant musical instruments.  This boy does love him some music I will say.  So, the pumpkin patch wasn't a total success this year but he is really warming up to the zoo!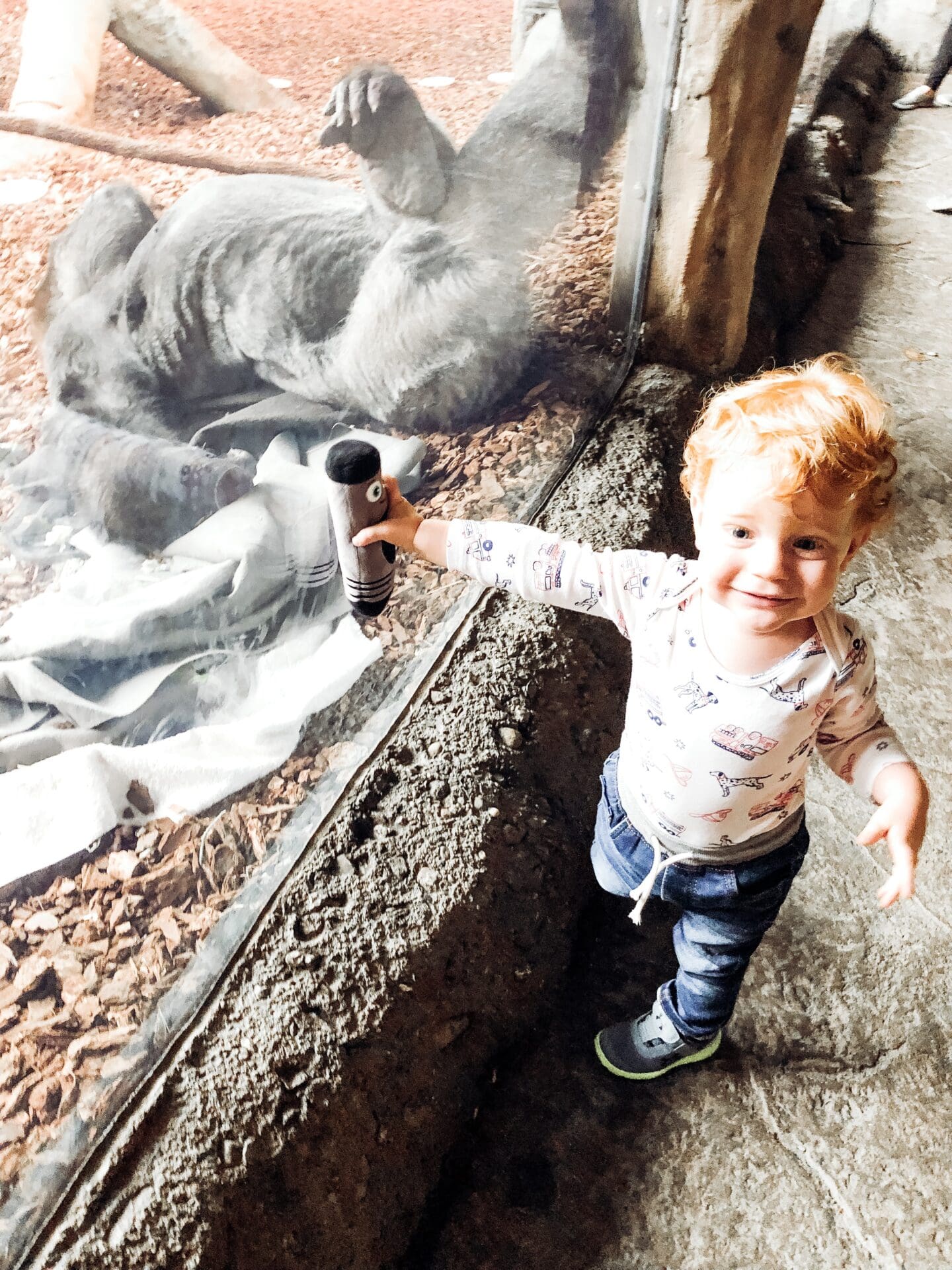 Disclaimer:  That gorilla is alive despite definitely looking like he died days ago.  This summer when I took Leyton to the zoo he was pretty much uninterested but wow what a difference a couple months makes.  This weekend when we went he was so tentative to the animals and intrigued by them.  I know this will just get more fun as the years go on.
Last up, this weekend Eric and I had the pleasure of attending the Ronald McDonald House Charities Red Tie Gala, and we had such a good time.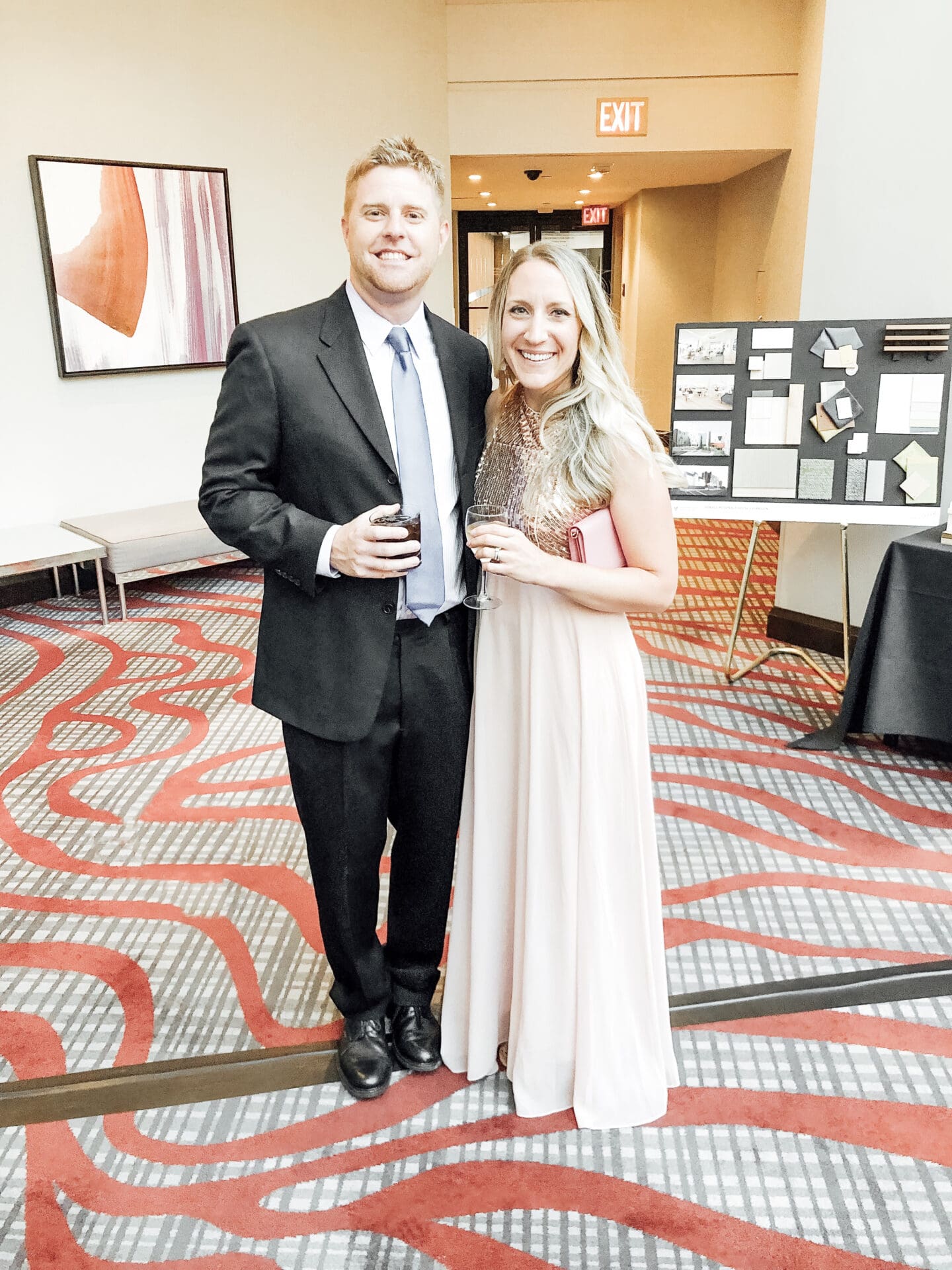 I won tickets through a giveaway some friends of mine had and oddly enough I had a gala dress ready to go since I needed one for Monations back in September.  When we heard we won we were like, sure!  We will gladly utilize the grandparents and enjoy a kid free night out with free drinks and food.  But friends, let me just say this was so much more!
This charity has been near and dear to my heart ever since working as a nurse in the Pediatric ICU at Cincinnati Children's.  While there I had the pleasure of caring for so many kids not from our area who, along with their parents, traveled to our Children's hospital because it's one of the best. ???
???
Many of them were there for the long haul and I saw first hand what an incredible blessing the Ronald McDonald House was to them, serving as their home away from home and allowing them some normalcy and rest outside of the often busy and noisy hospital environment. ???
???
Just for reference, in the PICU nurses have to check patients every 1-2 hours and Doctor rounds start at 6am. Good sleep is rare for parents staying in those rooms. ???
???
To be able to have a quiet space, a comfortable bed, a place to cook meals and shower and be among other parents in the same boat who can serve as a supportive community for each other, while only being across the street from their child in the hospital, is so necessary for these families and what they go through on the daily. ???
???
The hospital is currently under a major renovation that is going to allow them to care for hundreds more sick kids and with that is coming an addition to the Ronald McDonald House that will make it the biggest in the world. ???
???
I am so proud to have cared for some of those families when I worked for Cincinnati Children's and I'm honored to have been part of this incredible event last night. ???
???
If you're ever looking for a new charity to give too, I can't recommend this one enough.  Here I am with some other local blogger gals Christie and Emily.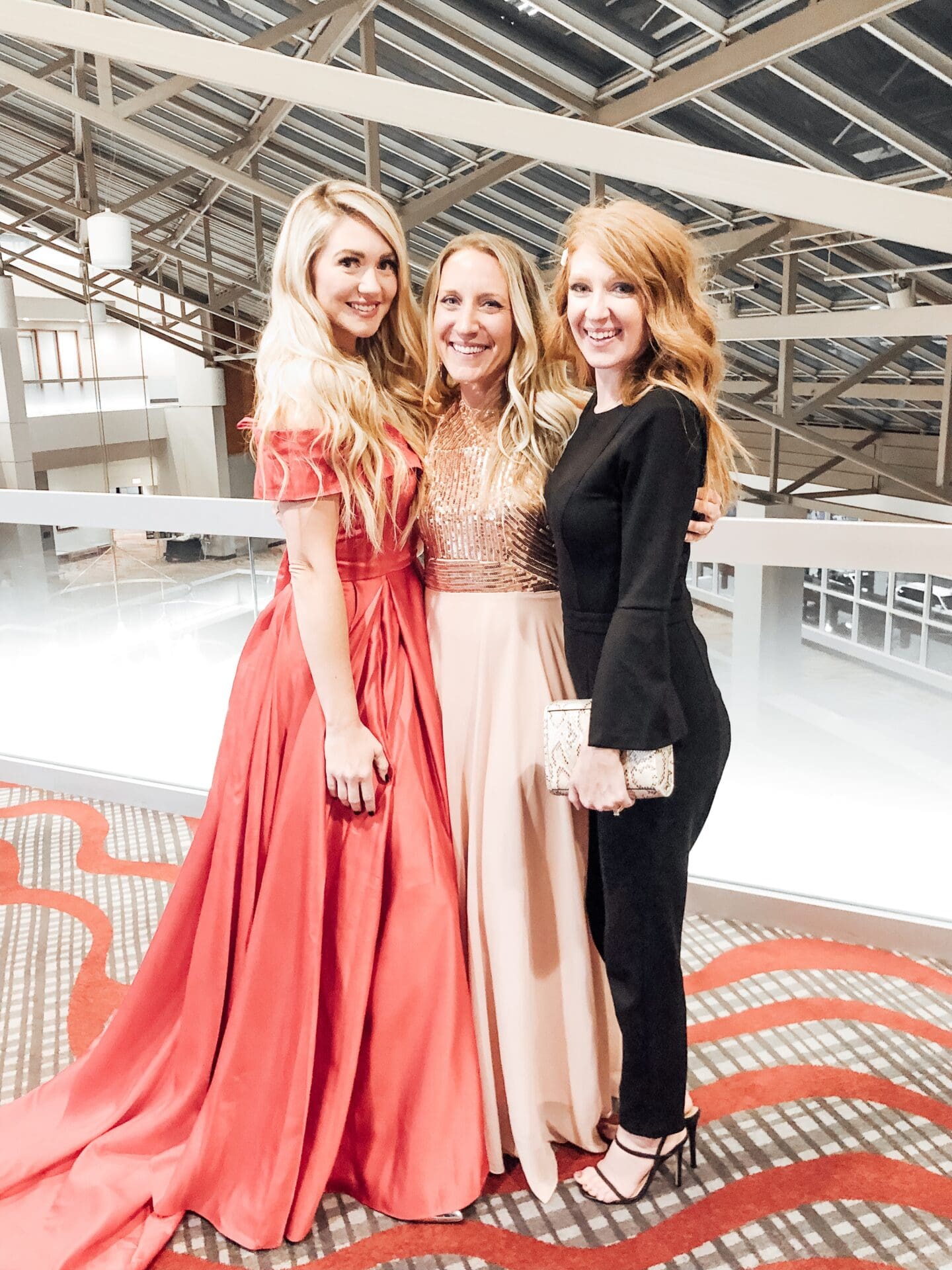 And that's a look at life lately friends!  I am so excited fall and October are here and can't wait for all the goodness to come that is the last three months of the year and THE HOLIDAYS!
I hope everyone has a great Monday and I'll see you back here later in the week where I'll be sharing how I decorate for Fall!
Jill
xo, Jill