Happy Saturday and Memorial Day Weekend, friends!  I know some places are slowly allowing more and more openings and smaller gatherings so I hope you are able to spend some time with family and friends this holiday.  We are doing a small get together with Eric's parents Monday but, today I'm doing some cleaning.  If that's you too then I have a quick and easy recipe you can whip up in the kitchen right along with your pasta salad for the family picnic.  Today, we are learning how to make toilet bombs!
Yep, you read that correctly.  Toilet bombs are a great non-toxic alternative to traditional toilet bowl cleaners.  One batch easily gets you 14 or so cleans so it works out to be much cheaper than store bought cleaners. I found this recipe from Balance by Baker on Instagram and it's super simple, so let's check it out!
*Note:  This post does use affiliate links which means I earn a small commission when you shop through them.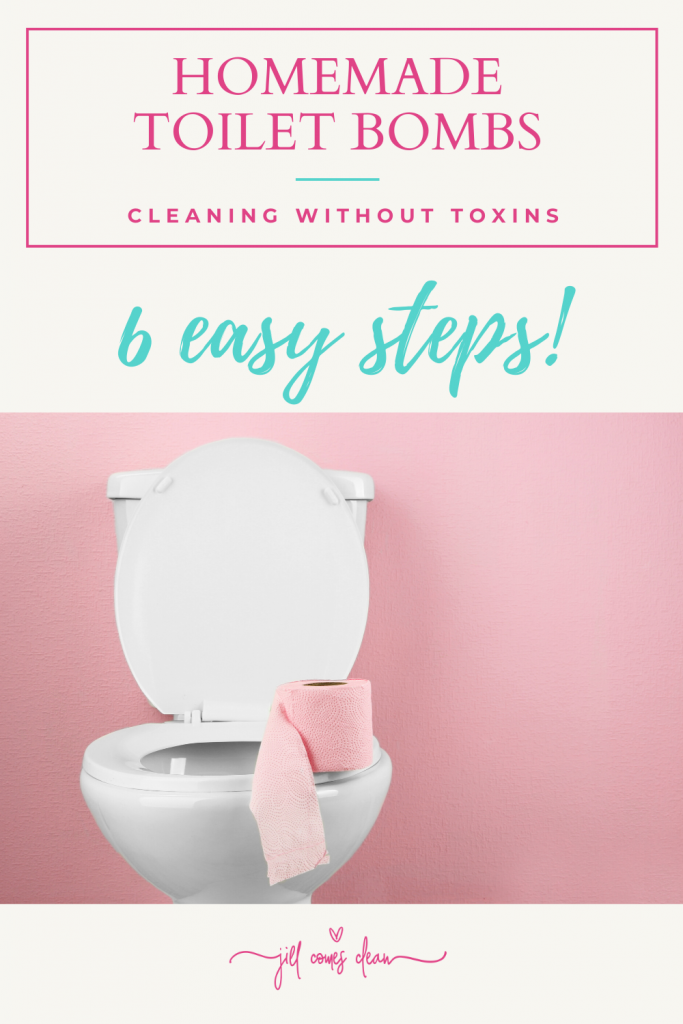 Before we can learn how to make toilet bombs we first need a few simple ingredients.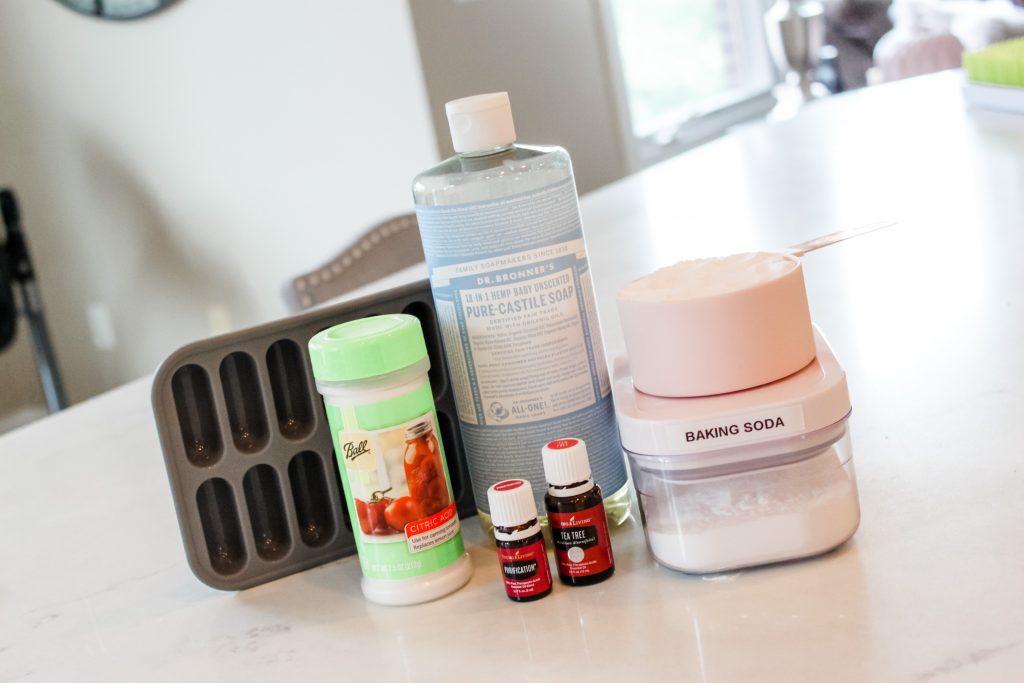 A silicone mold (makes them easy to pop out.  This one would be perfect!)
Castile Soap (I love Dr. Bronner's found here)
Citric Acid (found in the canning section of stores or near jello/baking)
Baking Soda
*Optional – Tea Tree & Purification Essential Oils (I honestly think any anti-bacterial essential oil will work.  If you don't have these, the recipe still works without them).
STEP 1
Add 1 cup of baking soda and 1/4 cup of citric acid to a bowl.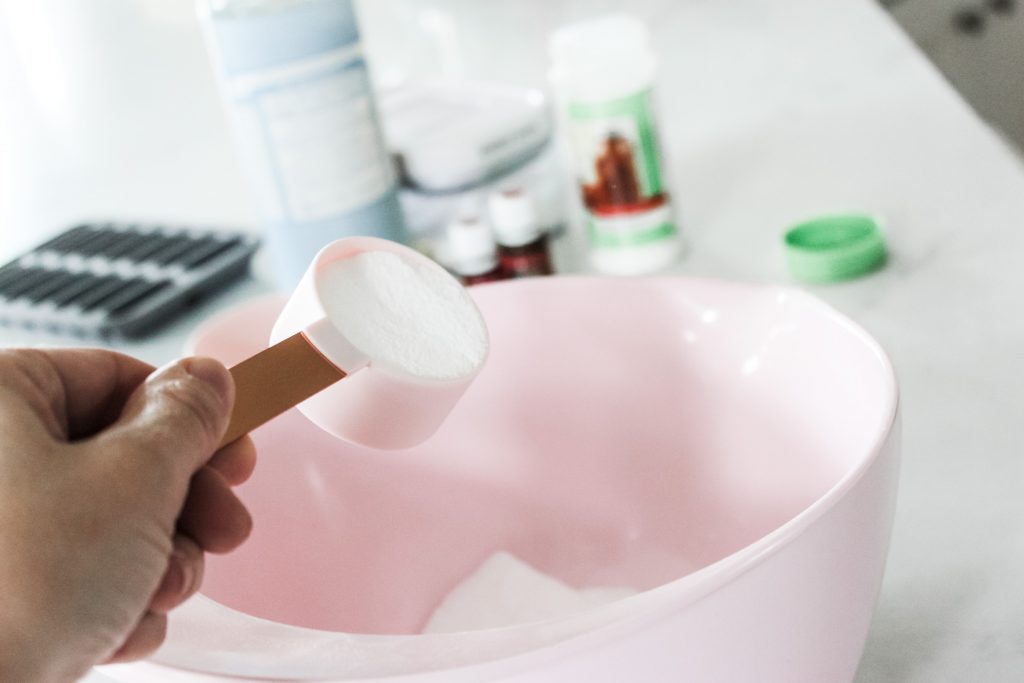 STEP 2
Slowly add 2 tablespoons of Castile soap to the dry ingredients while stirring (it will fizz/foam and that's totally normal).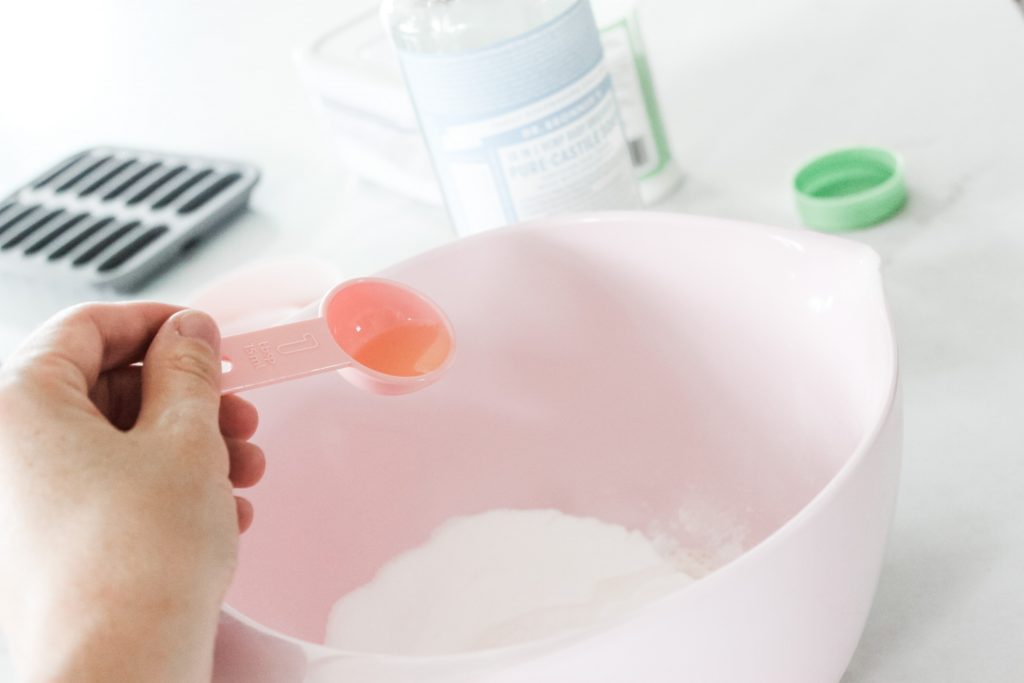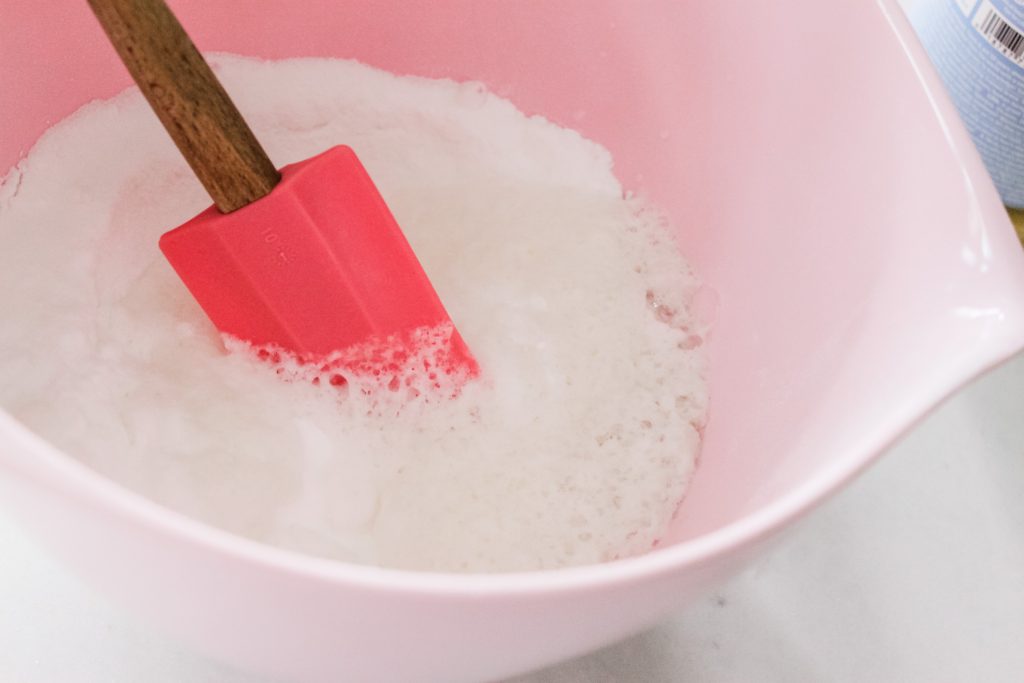 STEP 3
Add 10 drops of purification essential oil and 5 drops of tea tree.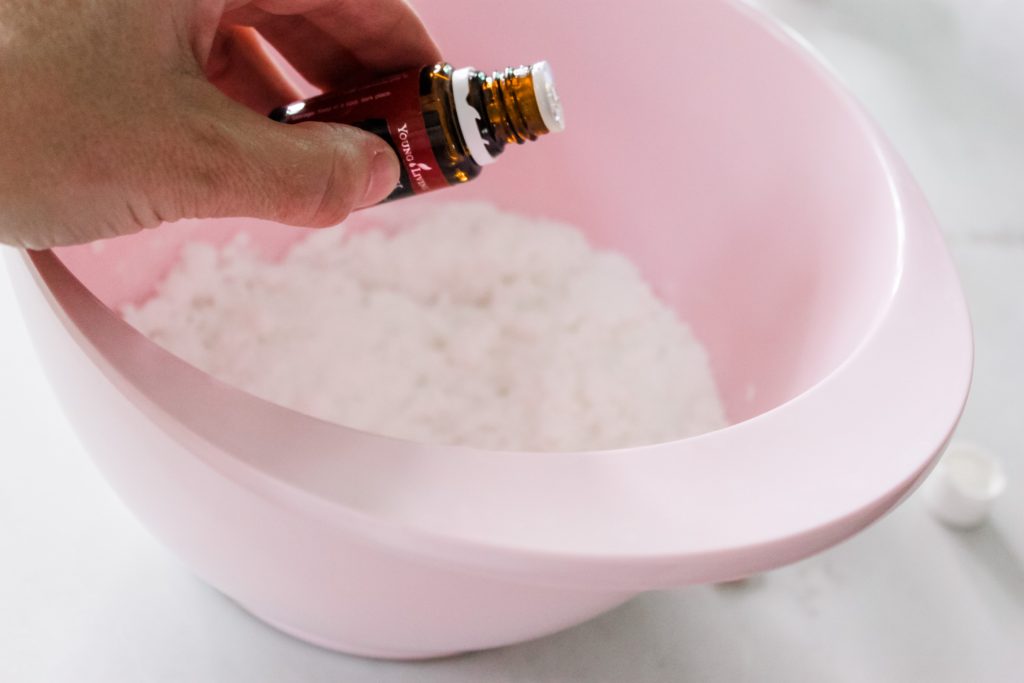 STEP 4
Combine everything.  It's not super easy to stir but just sort of incorporate it all together.
STEP 5
Press into molds.  You can use any mold.  I found this one at target and it's great but I think a square one would be best (or the round one linked above).  If making with kids, a mold with a cute shape would be fun.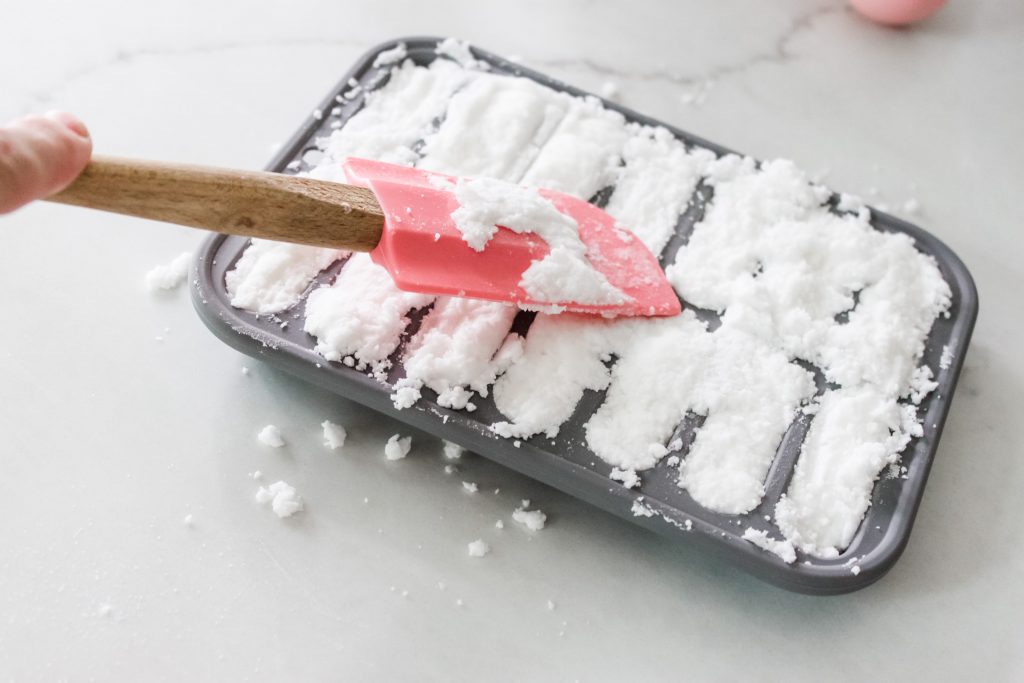 STEP 6
Let sit at room temperature for 4 hours. Balance by Baker said you might have to check on them and press them down every so often if they start to come up out of the mold.  I didn't have this problem.
After 4 hours, simply pop them out and store in an airtight jar.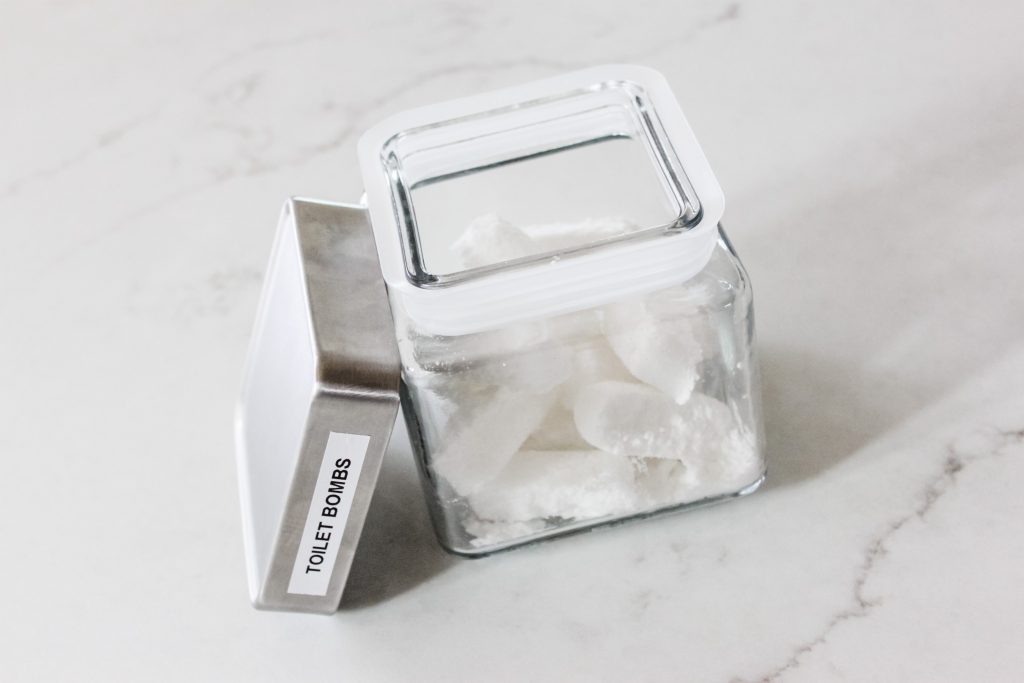 They look like marshmallows so I would label the jar so no one is confused and doesn't try to nibble on one, although they do look delicious!
When it's time to use them, simply take one out, plop it in your toilet, wait a few minutes so it can dissolve, then scrub and flush. Voila!  Clean, sparkling toilet with no toxins, and THAT's how to make toilet bombs!
So that's it friends!  If you liked this post be sure to pin it so you have it for later and follow me on Pinterest while you're there.  Have a wonderful Memorial Day weekend!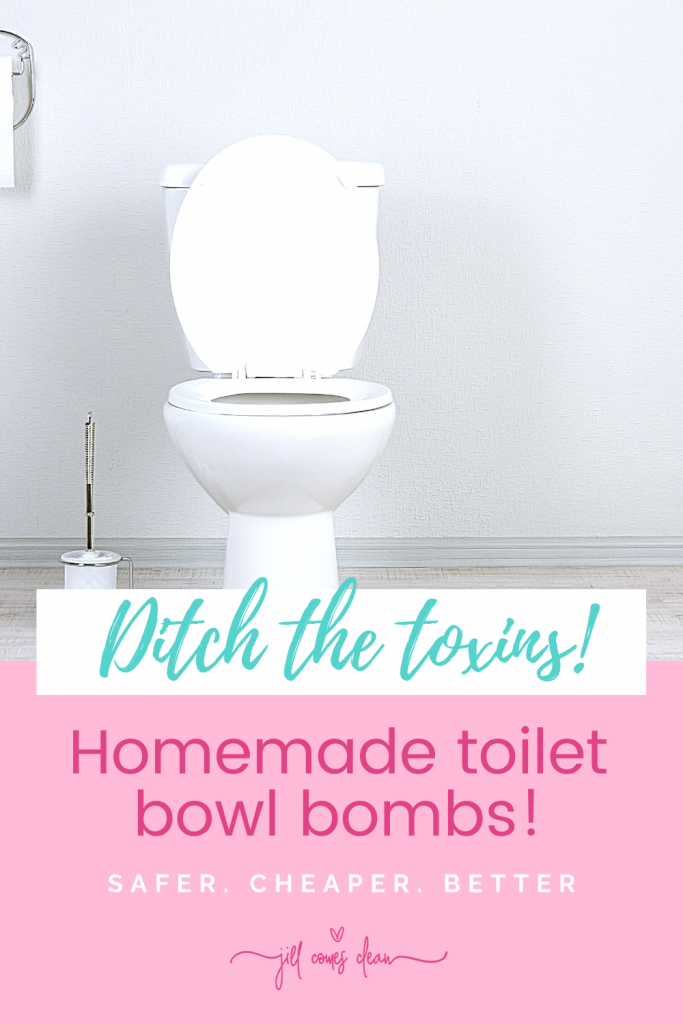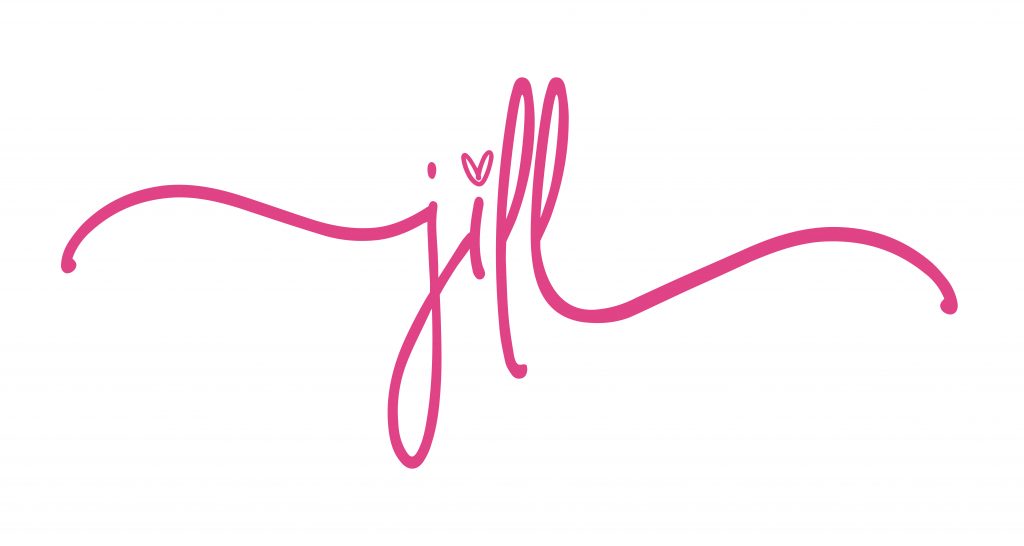 xo, Jill