Happy Friday friends!  With everything going on in the world right now I figured it was a great time for a post on how to deep clean your home.  I mean nothing like a pandemic to remind us to clean, right?  Not to mention it is officially spring, even if the weather may not totally be on board just yet, so what better time to give your home a good ol sprucing up! 
Read on for my tips and tricks and be sure to stick around until the end because I have a Quarantine Clean Checklist you can print to guide you along in the process.  So let's get to it!
1. HAVE A GAME PLAN
Make a list of all the areas that need cleaned and break down each by room (or better yet use my checklist at the end) and have an idea exactly what all needs done.  From there you'll plan how to go about it in a realistic way so you can get it all done. 
Before mom life I could totally knock out a deep clean all in one day.  Now? That's laughable.  So, if you can do it all at once go for it.  But, if you need to break it up and do a room a day or a little at a time there's no shame in that either.  We are just going for complete.  There are no medals for doing it fast.  Done means you won!
2. HAVE YOUR SUPPLIES READY
There's nothing worse than being all ready to clean only to realize you are out of toilet cleaner and dusting supplies.  I know present day it's hard to stock up since we aren't really supposed to leave the house, and several things are out of stock, but in a non Covid-19 world try and have everything before you start. 
Some things I'd recommend having are:
Cleaning Supplies (toilet cleaner, dusting stuff, sink cleaner, all-purpose spray, glass cleaner)
Vinegar (because if all you have is vinegar and water you can basically clean everything)
Batteries, filters, and things you need to replace
Rags/cloths/or whatever you use to clean
3. USE NATURAL CLEANERS IF YOU CAN



How to deep clean your home safely and still be effective?  Use products with natural, safe ingredients (or make your own with them).   The majority of store bought cleaners are filled with harmful chemicals (even those claiming to be "safe") not to mention they are so much more expensive.  I've been making my own cleaners for years and have been able to replace my dusting spray, laminate floor cleaner, Windex, Lysol, sink cleaner and toilet scrub with homemade versions that I promise work just as well and kill germs.
I'll do a post soon with how I make mine.  In the meantime, you can check out the ones I shared in this post last week.  Pinterest also has so many good options.  Sadly, we can't eliminate harmful ingredients everywhere in our life so I make a conscious effort to cut back where I can, and this is an easy swap.
4. IF YOU HAVEN'T USED OR WORN IT IN A YEAR, GET RID OF IT
This one is pretty self explanatory but seriously if you've gone this long without using it you're probably over it.  Donate it or toss it but definitely don't organize what is really just clutter.
5. CLEAN TOP TO BOTTOM AND ALL AROUND
One of the biggest tips for how to deep clean your home is to get those areas you typically don't.  So corners of walls, baseboards, the top of things, under things.  And make sure you are cleaning from the top down.  There's no sense in vacuuming then dusting ceiling fans.  All the dust will just land on the floor.  So I simply start high and end low.
6. DO A LITTLE EXTRA
This is the time to go above and beyond and clean things like door handles, light switches, walls, baseboards, lights (and light bulbs because even they get dusty).  Pull furniture out and clean under and behind.  It is more work but man does it make a difference. Plus, you can tell yourself it's only one time a year (unless of course you want to do it more).  You can do it!
7. GET THE FAMILY IN ON IT
Who says you have to do it all yourself?  Unless you're totally type A like me and prefer to just do it all so it's done right :).  But seriously, delegate.  If your kids are old enough have them do their room (or at least do the basics and you do the deep clean), or have you husband tackle the garage or cars.
When all is said and done you will all feel accomplished, and they will all contribute a little more to keeping it clean.  You could even plan something like a family outing or movie, etc. to serve as a reward for everyone once it's done.
8. OPEN THE WINDOWS
I love how open windows make a house smell so fresh and clean.  I love to have them open when I'm cleaning (unless it's winter of course) to help get the dust out and circulate the air.
Are you an essential oil user?  If so, I also like to diffuse a little purification in each room after it's cleaned, for 30 minutes or so just to cleanse the air.  Make sure you are using a high quality brand of essential oil though. So many store bought ones are filled with synthetic fragrances that are toxic and aren't purifying anything.  Young Living is my preference and Doterra is another trusted one.
9.  COMMIT TO THE NEXT 21 DAYS
We've talked about how to deep clean your home, but how do we keep it that way?  They say it takes 21 days to form a habit (I heard recently that it's 40 to really lock it in) so after you get the whole house clean and ready for spring and summer, commit to keeping it tidy for at least 21 days.  This way you have a better chance of if becoming habit to keep it clean.  If you find it easy to stick to the 21 days, then go for 40.
10.  MAKE A LIST
This goes back to number one and making a game plan but truly the best way to tackle it and feel good as you complete more and more tasks is to have a list you can check off.  Plus, this ensures you don't miss anything.  I for one would never remember to replace smoke detector batteries in each room if I didn't write it down.
Luckily, I've already done that step for you!  I have created a free Quarantine Clean Checklist printable for you to have (it can also double as your spring cleaning checklist in future years).  To snag it, simply click the link below and sign up for my monthly newsletter (don't worry I won't spam you.  It's just a monthly hello from me filled with organizing and cleaning tips, all natural recipes, and all the other goods).
The checklist is 5 pages of goodness and even though every home is different I think you'll find that this covers pretty much everything.  And there are blanks spaces for you to fill in anything your house has that I may have missed.  So grab that at the link below then check your email will it should be waiting.  If it's not, be sure to check the spam folder.
Happy cleaning everyone!  If you liked this post be sure to Pin it on Pinterest and follow me while you're there!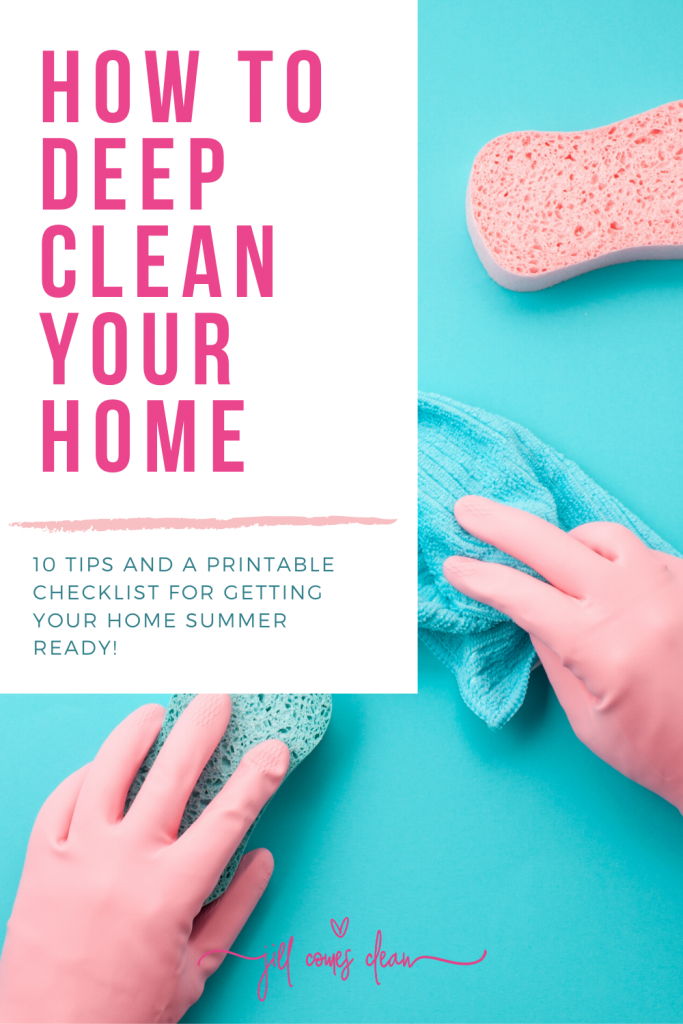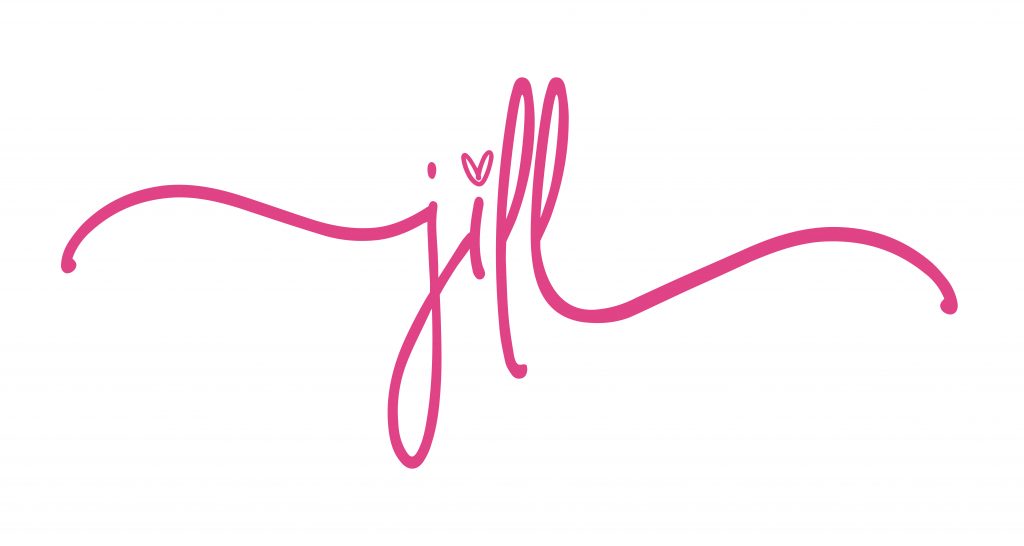 xo, Jill