Hi friends!  I apologize that it has been a hot minute since I last posted.  This summer has been a whirlwind and I'm still navigating baby land (8 months later) and trying to prioritize and juggle mom-hood, wife-hood, and still have some sort of life-hood.  But I'm back and ready to hit the ground running. So with that said, I have been promising you guys my homemade body butter recipe since the start of summer, and since it's almost fall I figured I should make good on that promise.
I don't know about you, but I'm a sucker for any and all lotions and body butters. However, since learning of all the harmful ingredients in many store bought lotions I refuse to be a sucker that slathers toxins all over my body.  I have discovered safe, natural brands that I love and will continue to share those here and on Instagram, but I have also found that it's actually pretty darn easy to make yourself too. Plus, given my love for essential oils, I like making my own from time to time to play around with scents and switch it up a bit.
I made this lavender one at the start of summer because of it's fresh scent and because it has been soothing to my skin after being out in the hot sun all day.  I'm going to play around with some fall scent options, but this lasts so long that it will carry me well into the chilly months too, and that's okay because lavender will also go great on my dry, chapped skin come winter.  So without further ado here is the recipe.  As always email me if you have questions or direct message me on Instagram: jillkoch620.
So, the best part about this body butter…..it only take 3 ingredients!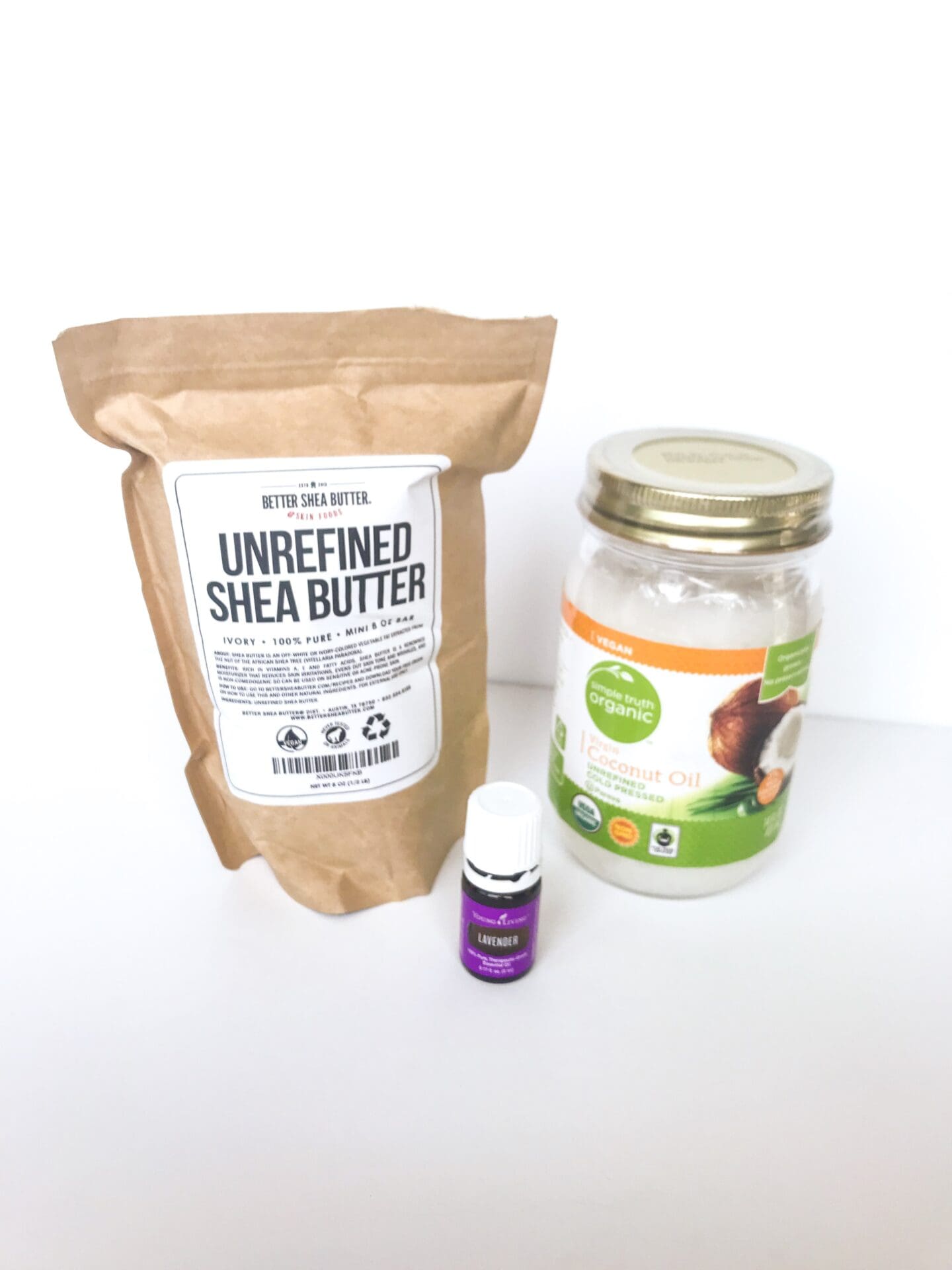 Pure, unrefined shea butter (I buy mine from Amazon), coconut oil, and essential oil of your choice.  Now, I only use YoungLiving essential oils because they are certified safe and natural, and with their Seed to Seal promise that you can read about here, I know there are no synthetic fragrances or questionable ingredients added, which is often the case for oils you can buy in stores.  You can shop YoungLiving oils here.
The first thing you'll want to do is melt 1 cup of the shea butter and 1 cup of the coconut oil in a double boiler until it's a liquid consistency.  I use a glass bowl on top of a pot with about 2 inches of water.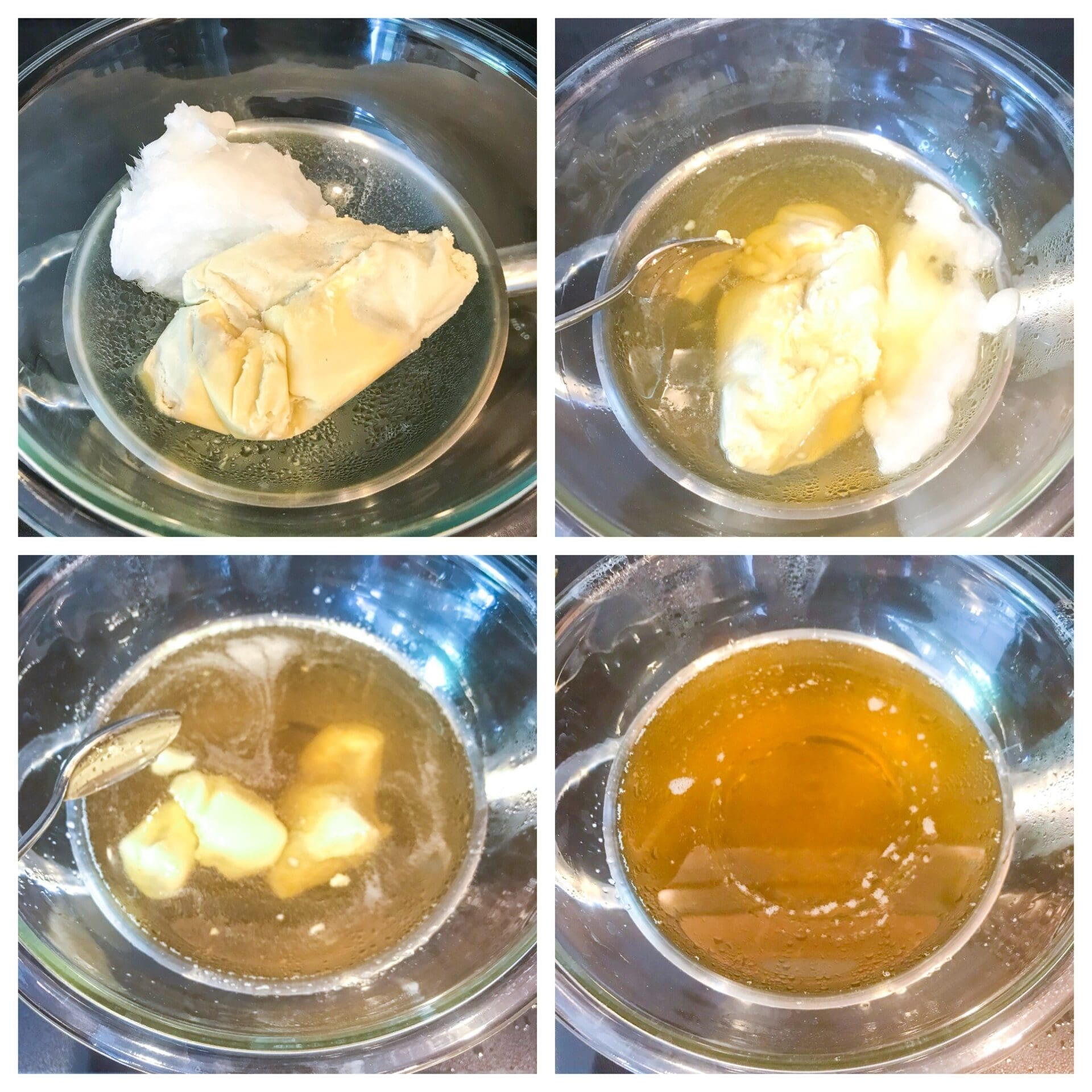 After that you will place it in the refrigerator to solidify either for a few hours or overnight.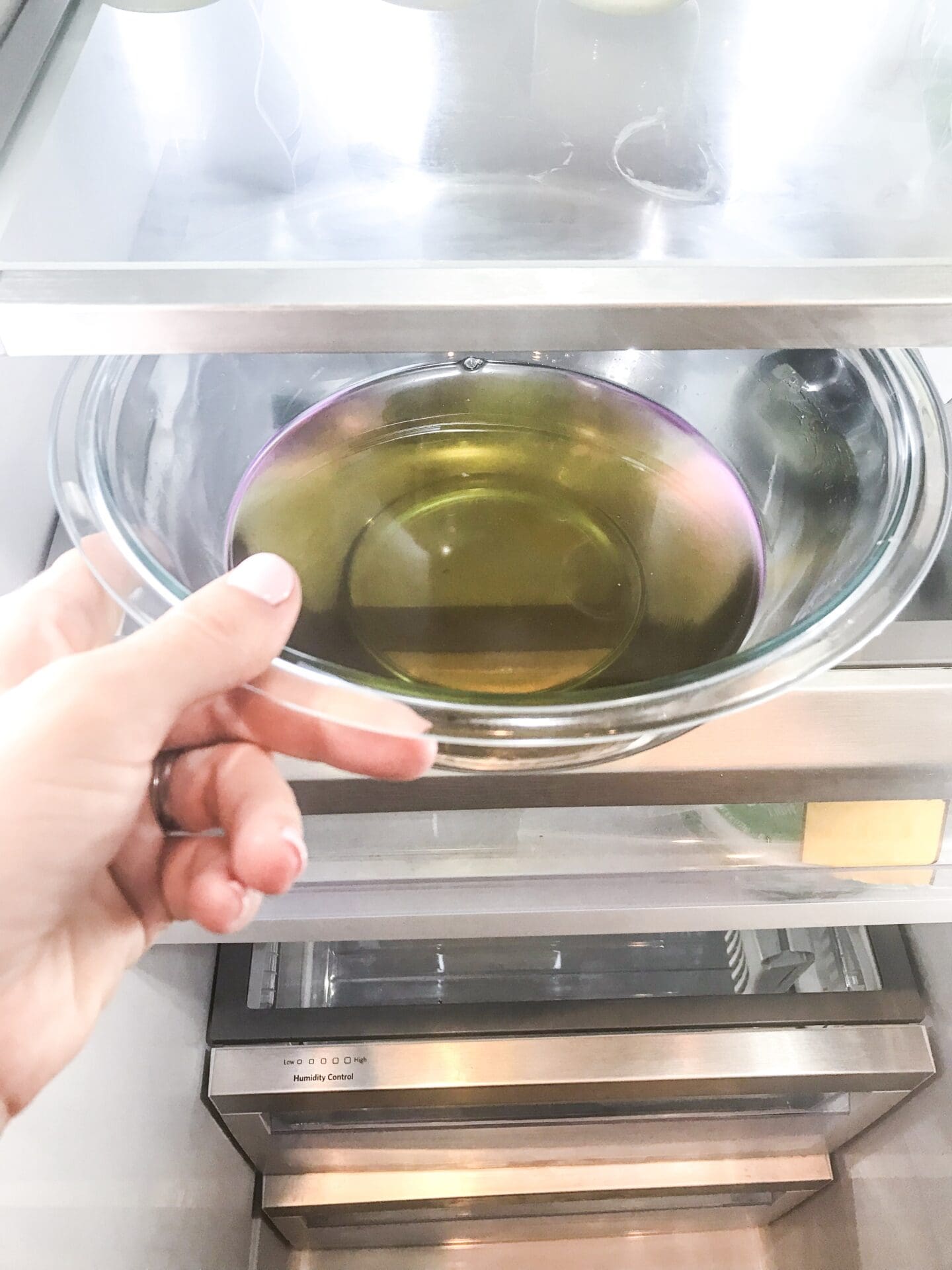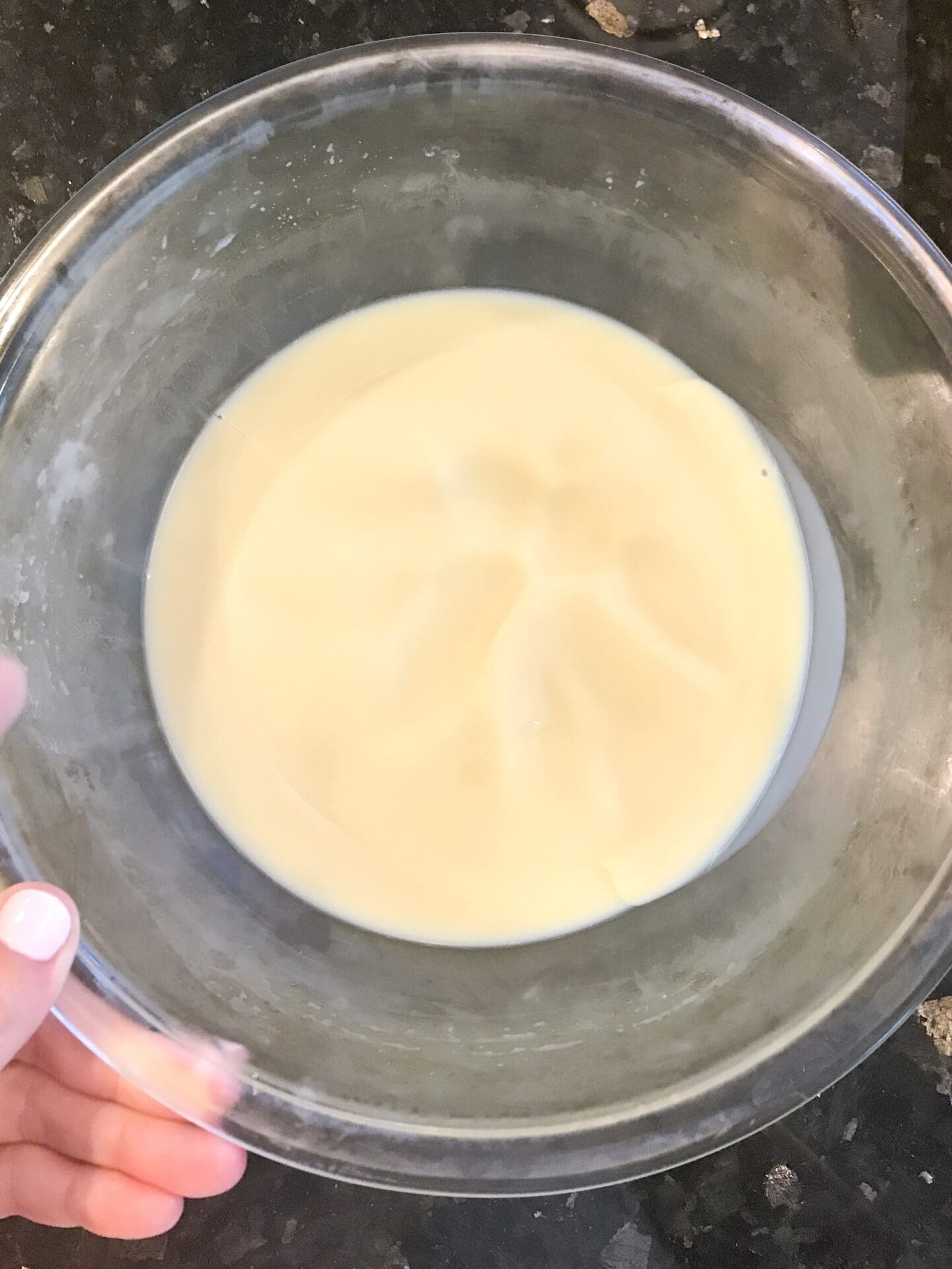 Once solid (above pic) you will use a hand mixer to whip it…..whip it good.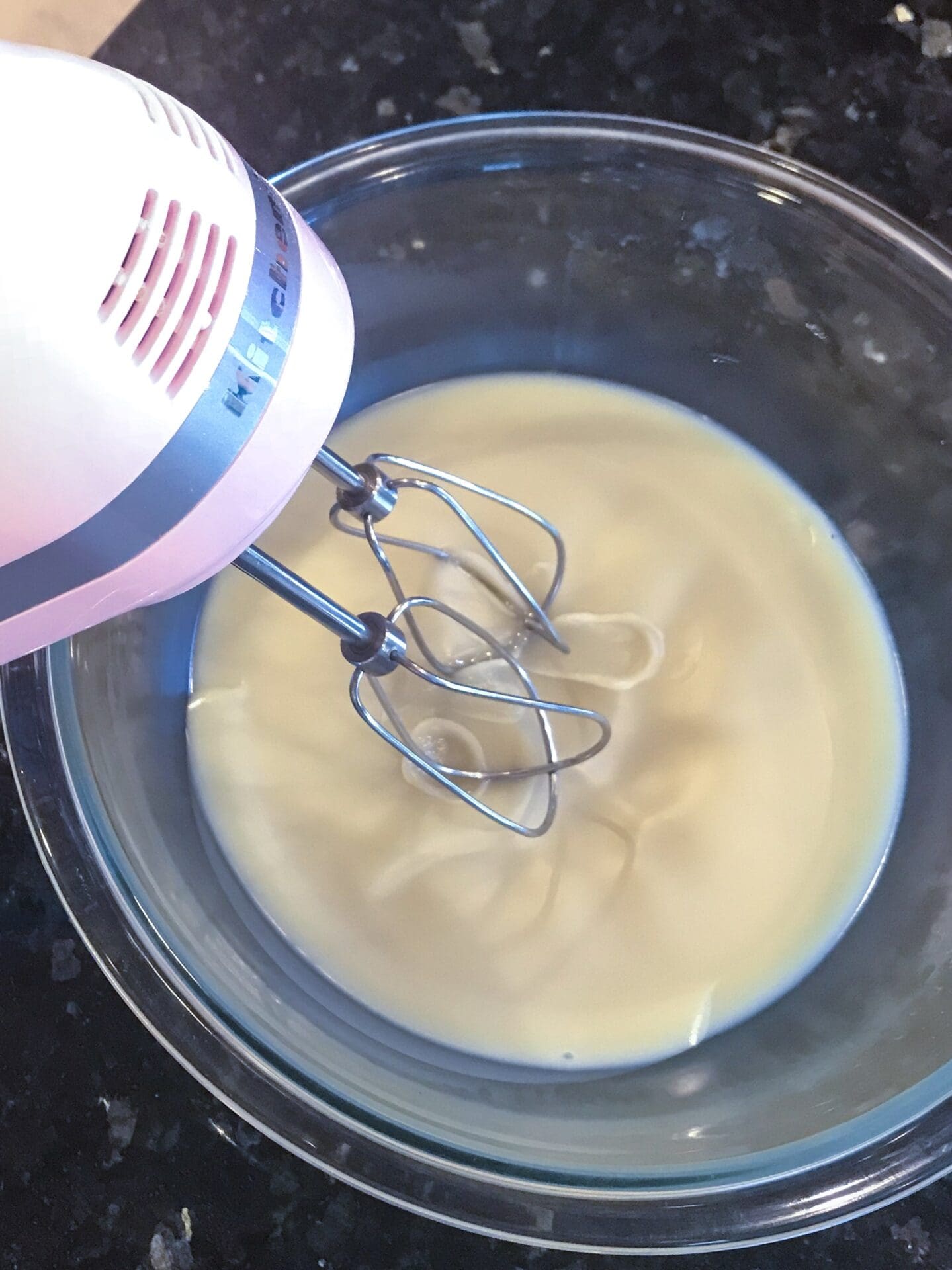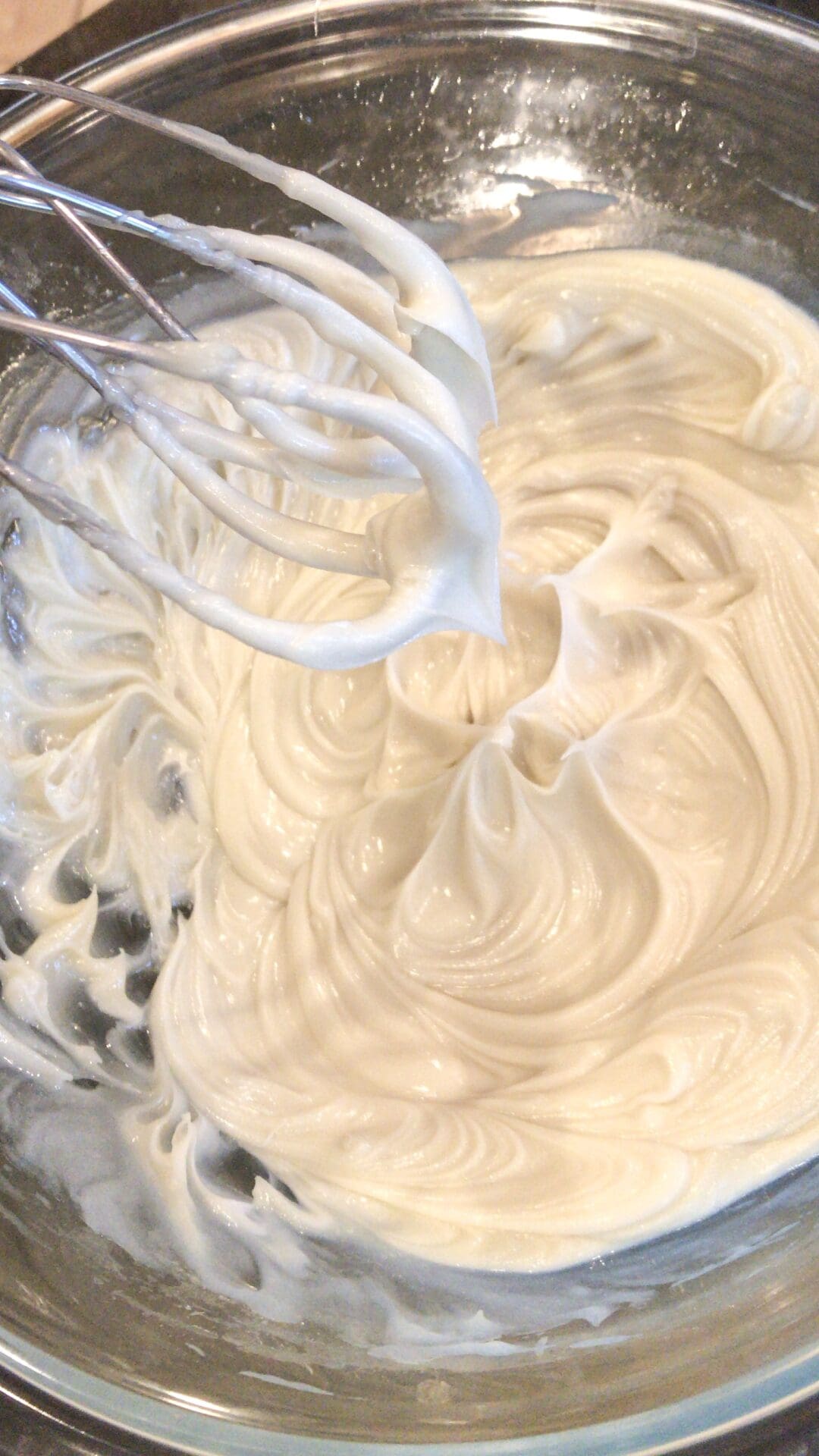 It is going to be so creamy and smooth!  Next, add your oil of choice.  In this case it was lavender.  I start with 15-20 drops and then add more if I feel it needs it.  For this batch I added 25 drops.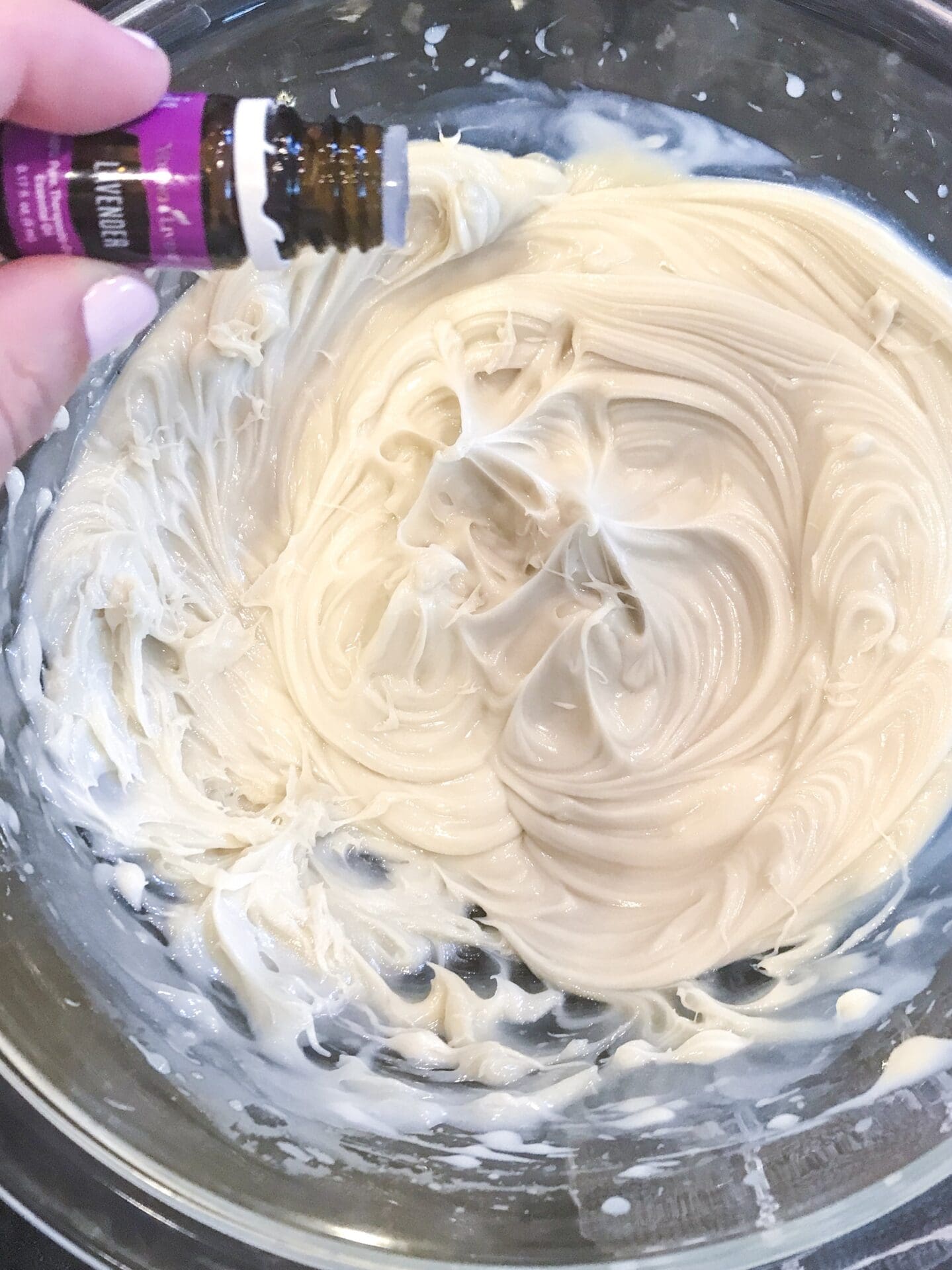 Once the oil is added then either mix it again with the hand mixer or simply stir with a spatula.  Now, I have also seen some people add their oil at the liquid stage.  You could definitely do this too, but it's easier to test scent strength if added to the whipped mixture because then you can apply some to your hand to see how it smells.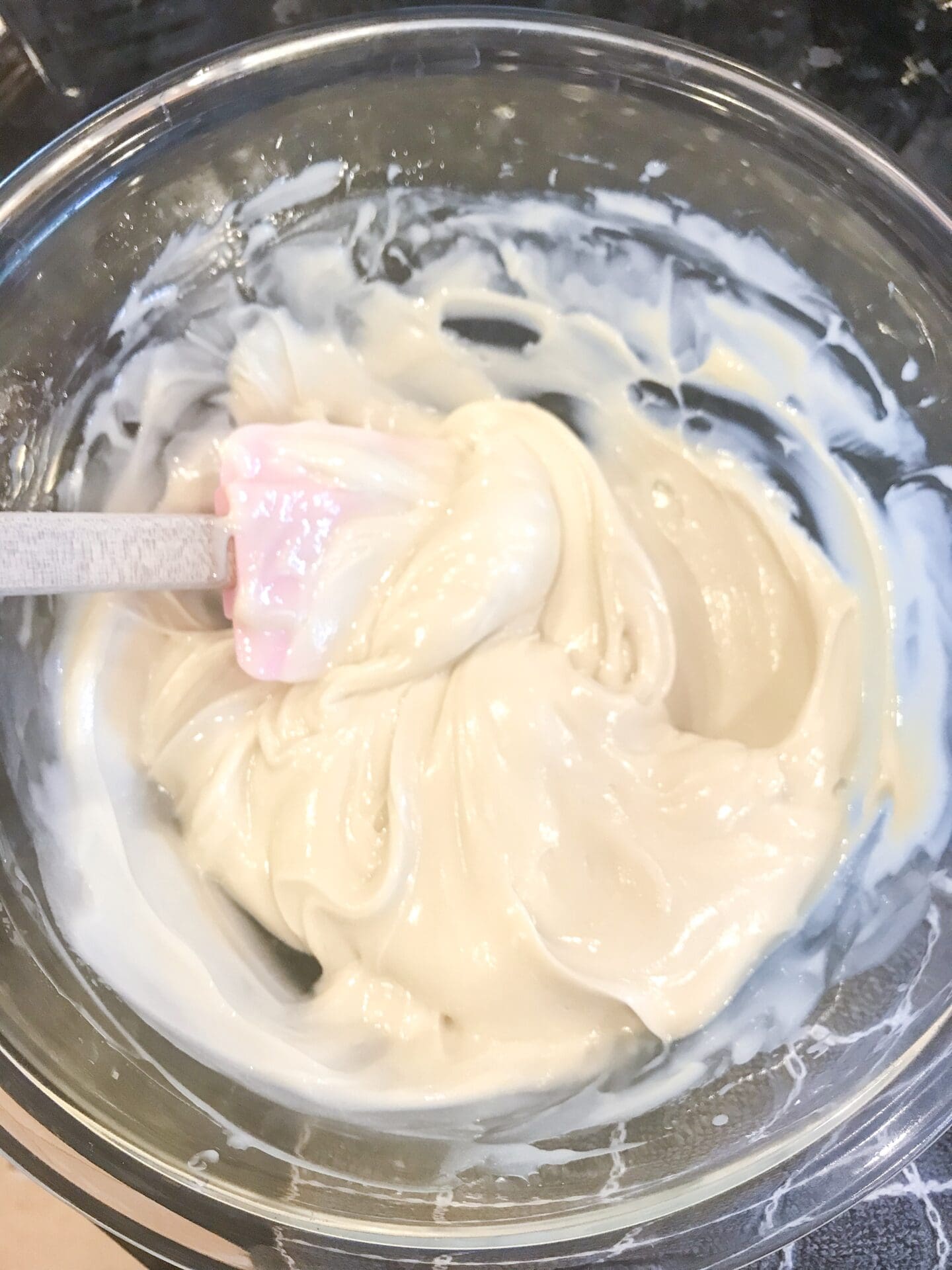 Once you're done mixing simply transfer to a jar and you're all set!  Just a few things to make note of….initially it may seem really runny when you transfer it to the jar, but don't worry it gets thicker and more solid as it sits.  In fact, my first batch I ever made I put into a squeeze bottle because it was so runny.  That turned out to be a mistake because once it set it was then too thick to squeeze out of the tube.  So a jar is definitely the way to go.  You also want to use a glass jar because plastic will most likely absorb the smell of the oil permanently.  The picture below shows it in it's more thickened state.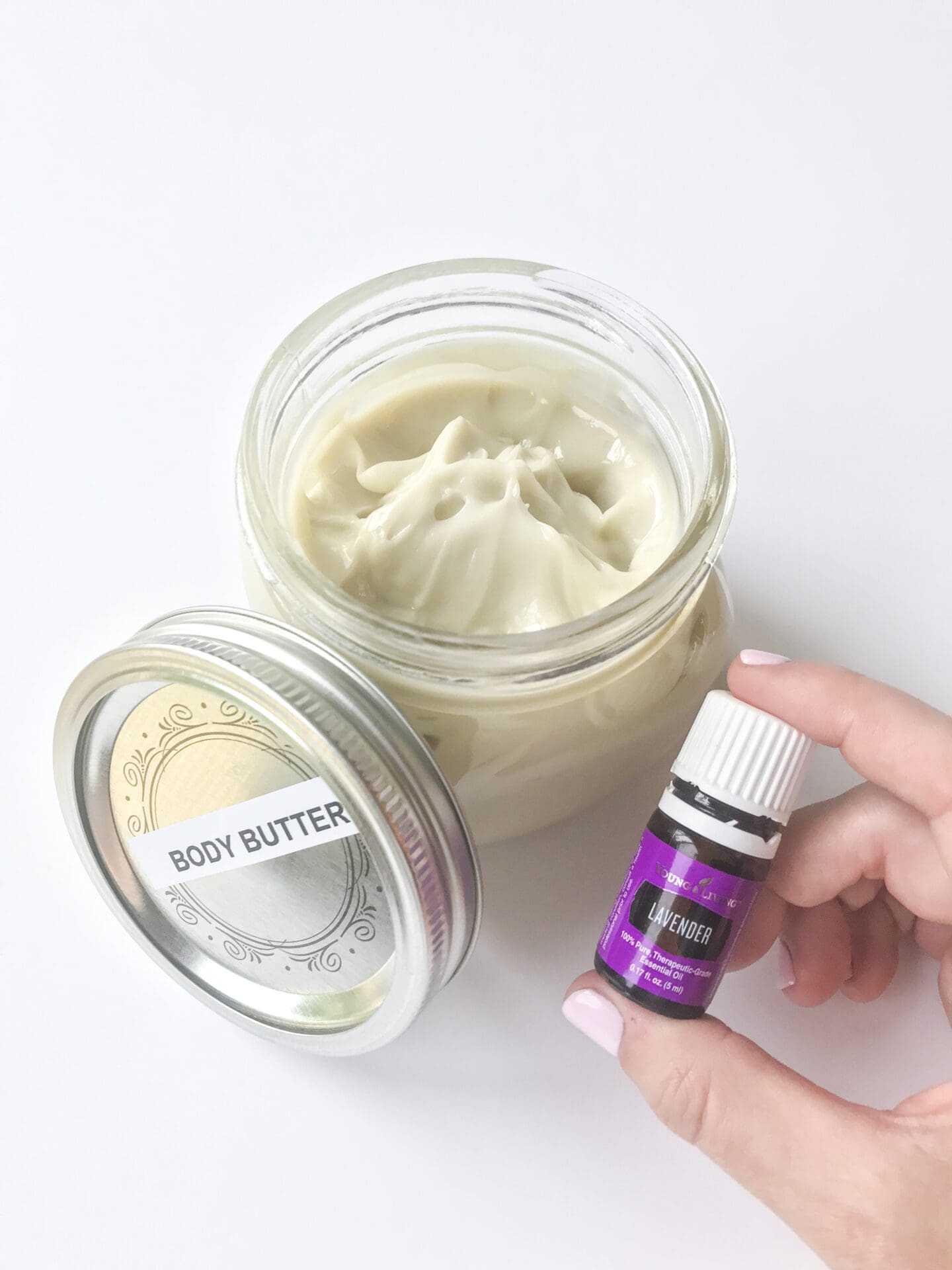 Lastly, when you first apply it, it may seem really greasy but don't worry!  It blends into your skin quickly and doesn't remain greasy like a lot of lotions.  That is the worst!! This will leave your skin silky soft and smelling divine!  And that's all there is to it.  My next batch might have to be peppermint for winter.  You could also do lavender, copaiba and frankincense, which is the blend I use in the homemade face serum that I can't live without.  Copaiba and frankincense are wonderful oils for your skin and help reduce the signs of aging. The options are endless!  Be sure to let me know if you try it!  Have a great rest of the week.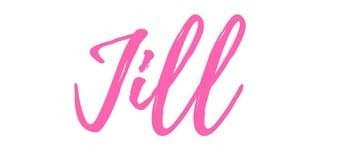 xo, Jill