Okay friends!  The day is here!! The day all of us Nordstrom shoppers look forward too!  The true Christmas in July event!  THE NORDSTROM ANNIVERSARY SALE!!! (Insert the sound of sleigh bells and Andy Williams singing and snow falling from the ceiling as if you're in the audience of The Ellen Show and she's announcing her Christmas giveaways, because it's THAT exciting!).
The "early access" sale opened up to cardholders yesterday so if you have a Nordstrom card, run over there now and get shopping!  If not, have no fear, the sale opens to everyone on the 20th (you can add things to your cart in the meantime and then just check out on the 20th).
Also, don't forget Nordstrom is free shipping and free returns and things sell out fast so if you are on the fence about something or are unsure of a size maybe get two, knowing you can return what doesn't work.
The sale is filled with so many new fall/winter items not yet released and some great must have classics all up to 40% off.  Sale ends for everyone August 5th.
Okay, I'll stop talking and lets get to it…..Here are my favorite finds and everything I would have purchased had I won the lottery the night before.  I asked you guys what you wanted to see and the overwhelming response was casual, everyday, affordable staples, so that's what I have rounded up.  You can click the pictures to check out each item. Also, several items come in different colors than what's pictured.  When you click on the picture and go to the item you'll see other color options available.  Happy shopping!
First up……TOPS!



So many great finds with tops this year.  I had such a hard time narrowing it down!  All these pieces are great closest staples in my opinion.  Whether it's a comfy cardigan (I'm looking at you Barefoot Dreams), an easy tee, or slouchy sweater, any of these would be perfect for wearing around the house on a lazy day, or when you're out and about and still want to look cute.
My top 3 favorites of the tops:
Barefoot Dreams Cardigan (it was the top seller last year and sold out fast).  Hooded version here.
The TopShop colorblock sweater.
And this BP button up plaid.
Next up…..Bottoms!
The denim this year is on point!  So many great finds whether you want high end jeans or something more affordable.  Also, if you're looking for great leggings, the Zella live in high waisted leggings are A MUST!  I own them and they are appropriately named because I do live in them all Fall/Winter long!
My top 3 here are:
Zella Live In Leggings (because duh, I just raved about them)
Articles of Society wine colored skinny jeans (these went home with me)
BP washed moto leggings (these have a little texture to them which I love because it just spices up leggings as much as you can.  I have a similar pair and get some many compliments).
Next….Shoes!
I had to reign myself in with the shoes this year!  I kept telling myself, you have enough booties, you have enough booties, stop looking at booties!  Normally the footwear doesn't really get to me but this year it was my weakness!
Top 3 picks here are:
Blondo ankle boot (I have similar ones to these, but they are another brand, and they are hands down the number one thing I get compliments on over any shoe, outfit, accessory, etc.).  These are showing in black but come in multiple colors.
Tory Burch Marsden flat sandal (comes in black, brown and ivory), and ballet flat (okay technically that's two items, but anytime Tory Burch footwear is on sale I perk up because it's not often, and her sandals and flats are the best!  The flats come in blue (pictured) black, and pink.
Vince Camuto over the knee boot.  You had me at over the knee boot, let's be real, but these are perfection! Comes in black, brown, and gray.
Next…..Handbags!
Handbags are usually my total weakness with this sale, but this year I kept my control. All of these here were my favorites, and again anytime Tory Burch is on sale I run! Normally I'm loyal to Tory, and other brands in her price range don't tempt me, but this Rebecca Minkoff hobo bag caught my eye this year (and was my birthday gift to myself – thanks to Nordstrom giftcards from family that I hadn't used), but believe me I almost went with another Tory because can you ever have too many?  The answer to that is yes, but shhh we don't need that kind of negativity in our lives.
Last up….Accessories!
I'll be honest, I tend to get so caught up in the clothing that I forget to look at and get any accessories (plus, I tend to wear my same watch and earrings, and I don't often get too crazy with accessories), BUT here's a few that caught my eye and are simple every day pieces to jazz up an outfit.
So there you have it!  I'll be sharing try on sessions on my Instagram (jillkoch620) once my order arrives.  So stay tuned!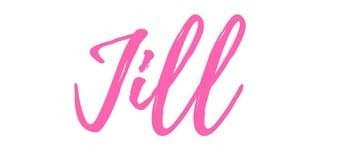 xo, Jill