Happy Thursday friends!  I hope everyone had a wonderful Halloween!  It was a rainy one here, but we made the best of it for Leyton's first Halloween!  In case you missed it, here is our little Stay Puft Marshmallow Man (although he really looks more like a sailor or the Pillsbury Dough Boy haha).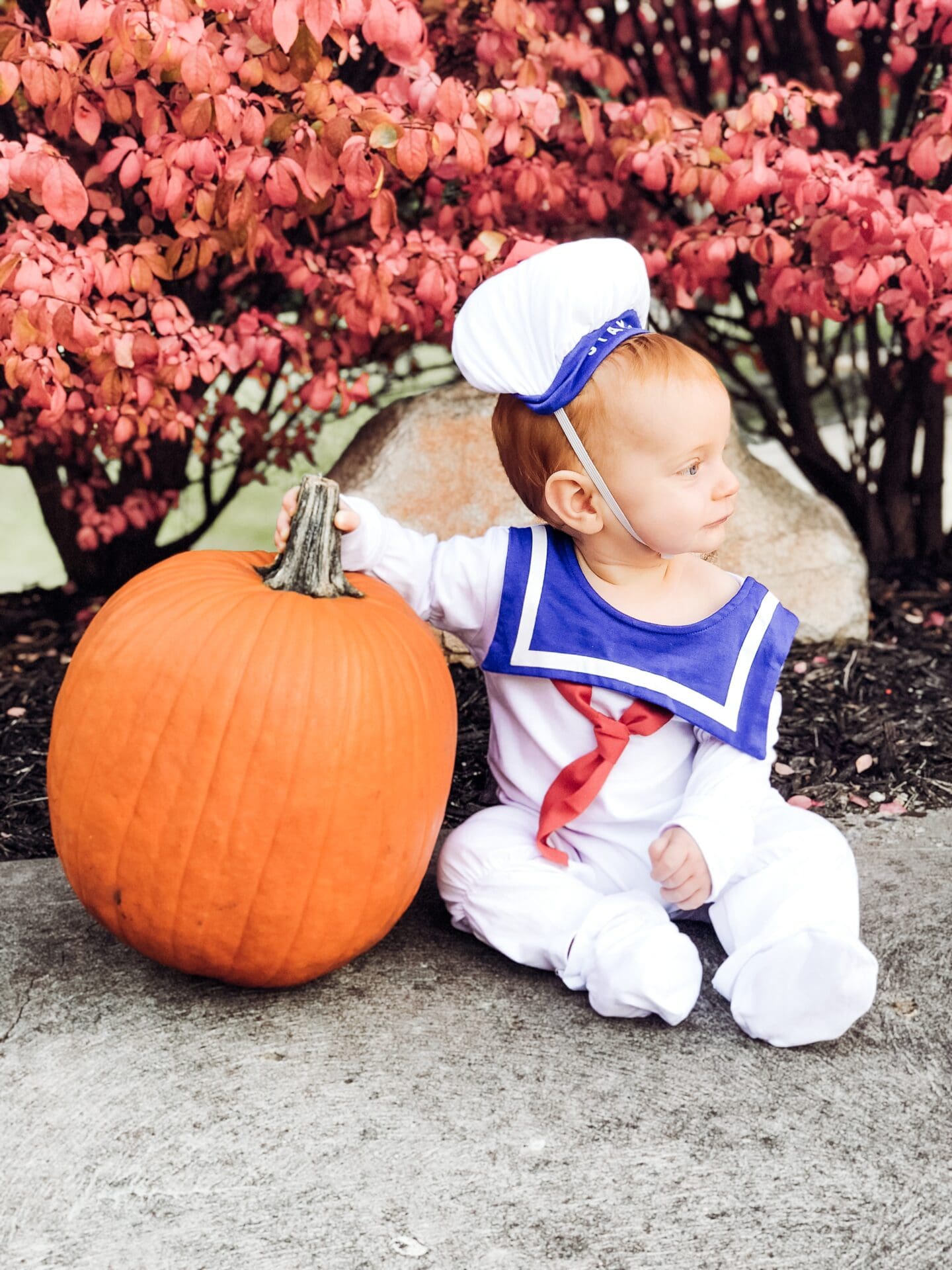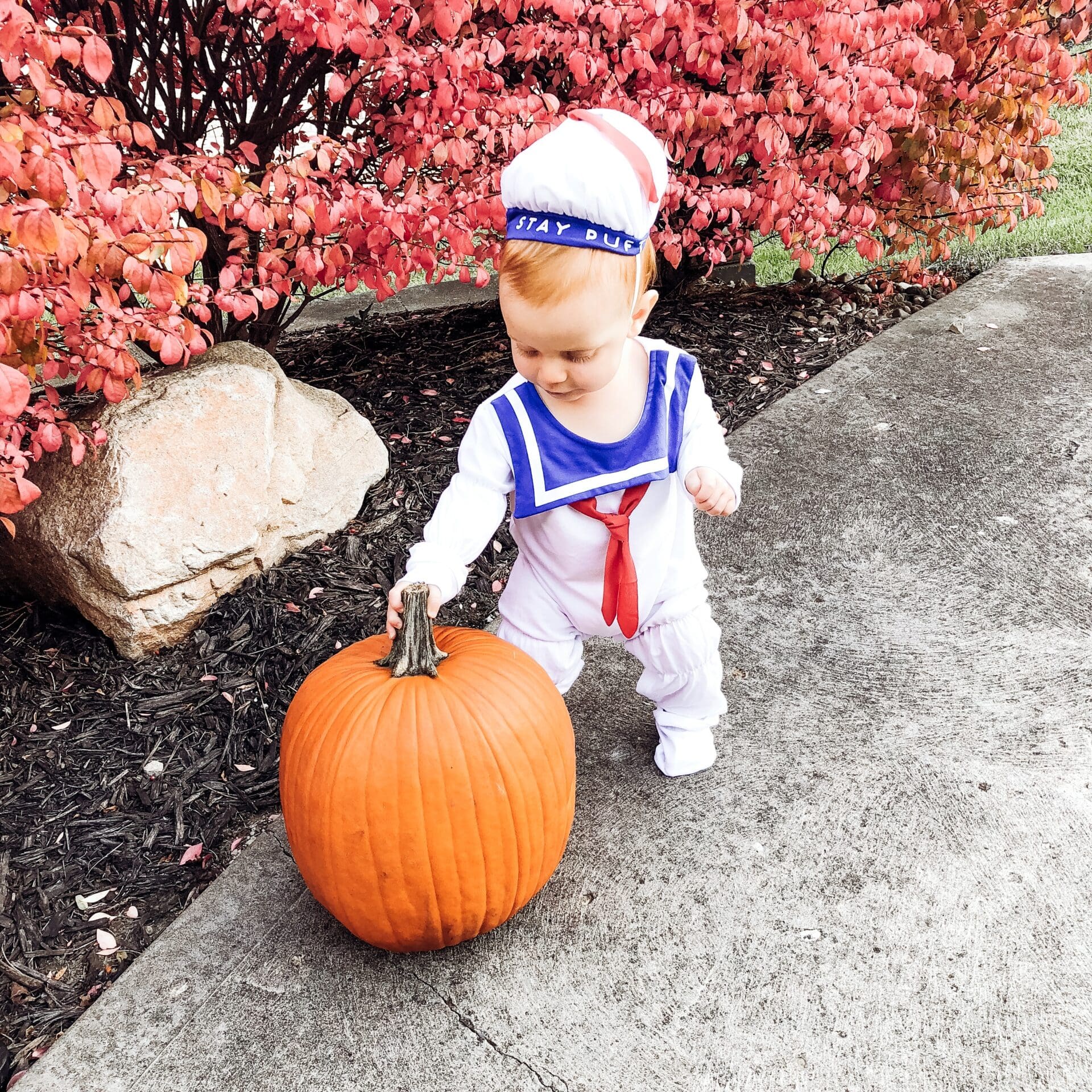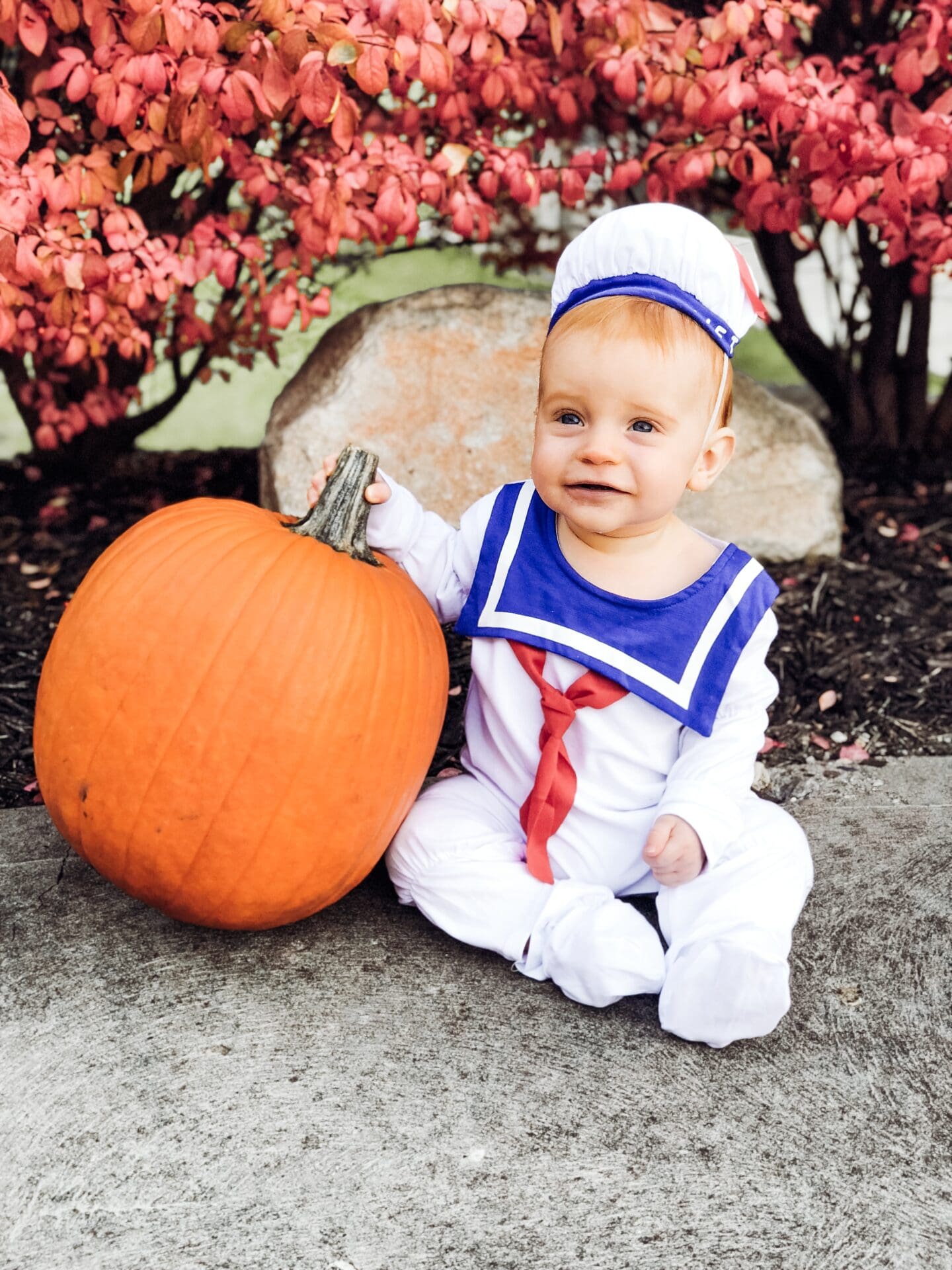 Okay, now that we've had our cuteness fill, can we talk about another piece of clothing I'm currently loving?  I'm talking the bishop sleeve…..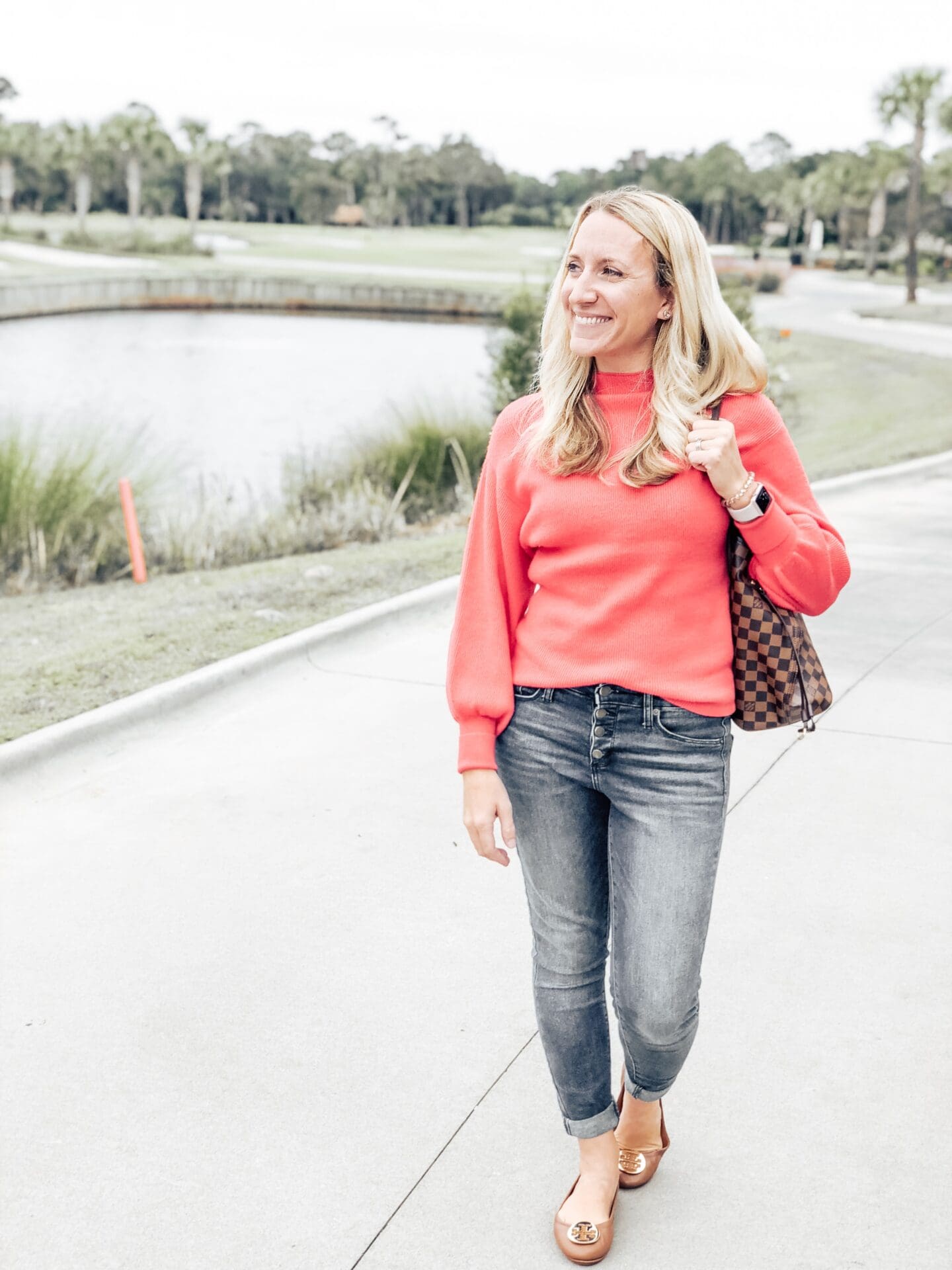 I bought this sweater at Target and I'm in love!!  I'm also not really a red girl (although this comes in multiple colors so yay!) but this coral-ish red is quickly becoming a new favorite color of mine.  Perfect for fall and at less than $25, you need this in your life.
We were recently in Hilton Head for a little family trip and I wore it often.  Here are some other shots of me in it.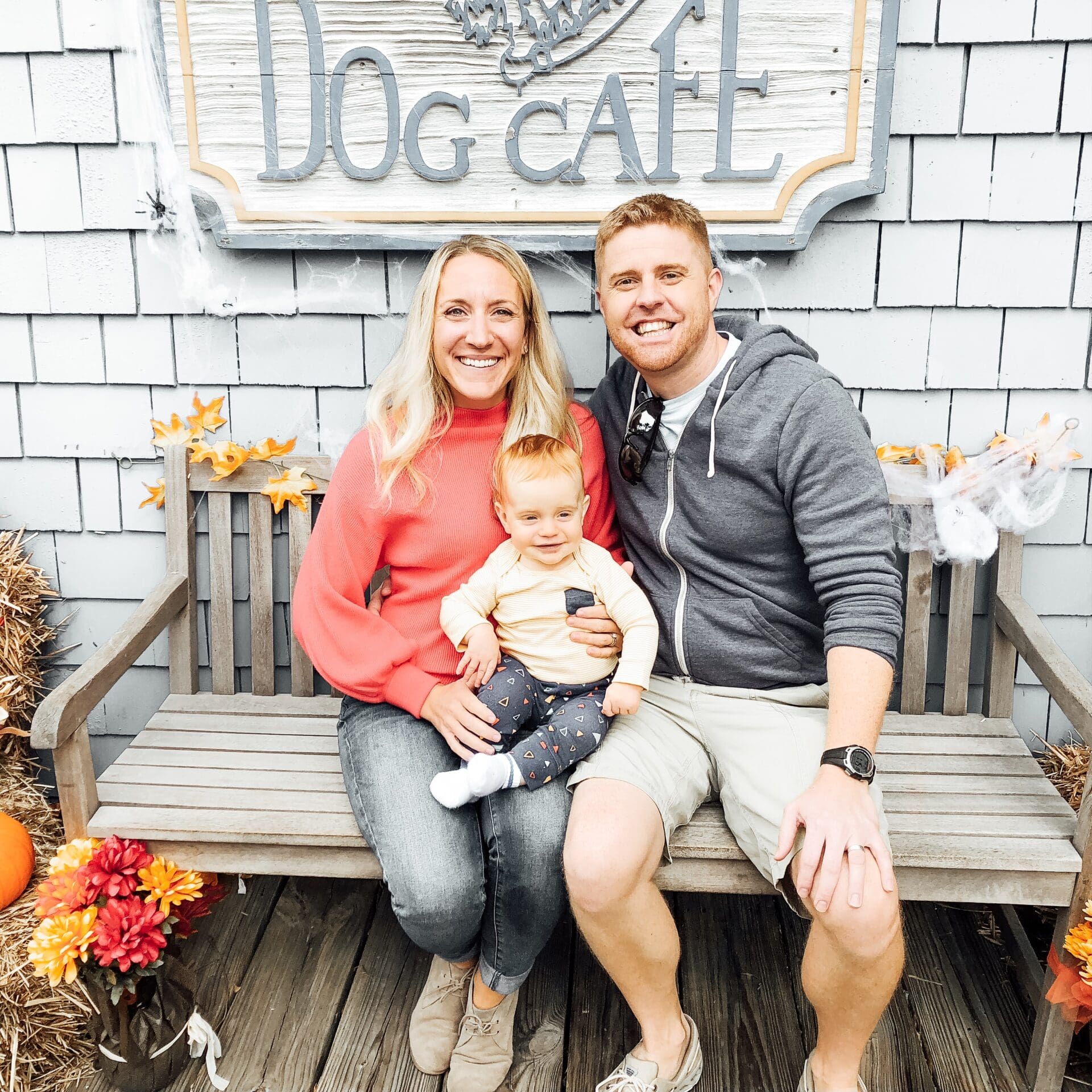 That was us at the Salty Dog Cafe.  Have you been?  It's so good.  I recommend the lobster roll if you go!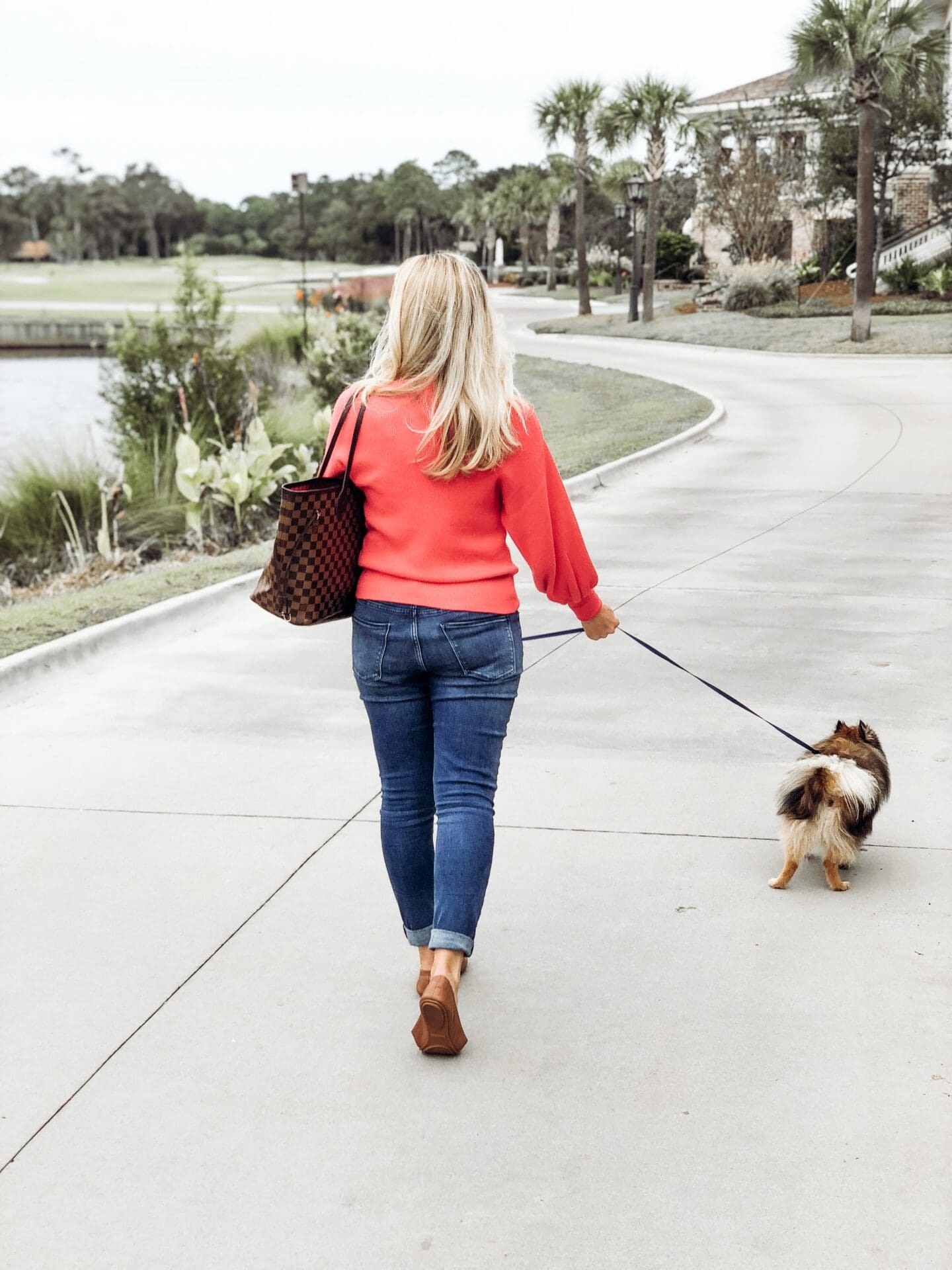 I love it paired with high waisted jeans and a little front tuck action.  I chose flats for this day but you could also do a cute pair of booties.  And then I love a good brown tote against it, but any would work.  Here is mine.
Here I am on a different day.  I loved it with this polka dot vest.  Sorry I don't have a link.  It's a few years old from J. Crew.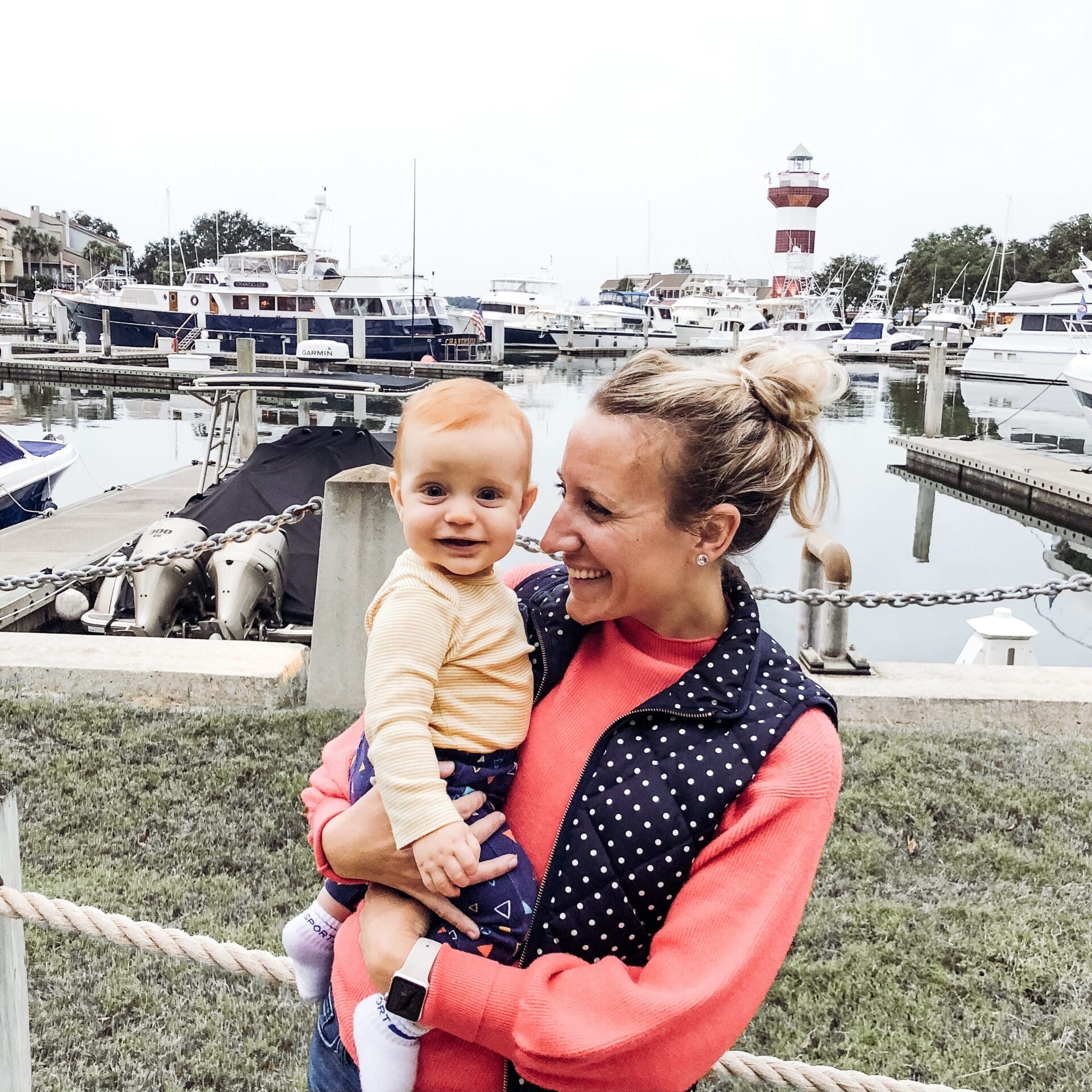 So that's it friends.  I have just been loving this sweater and getting so much wear out of it lately, that I had to share.  For other bishop sleeve options I'm loving, head to the "Shop My Looks" tab at the top of the page.  Happy November 1st!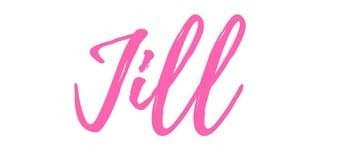 xo, Jill