Happy Thursday friends! It's almost the weekend and we.are.pumped! We are getting together with some friends this weekend and planning some good ol' family fun on Sunday (possibly a pumpkin patch) and we can't wait!
But today it's Thursday and that means another edition of 3 Things Thursday. Today I'm talking my 3 favorite Halloween costumes from years past.
I used to love a good Halloween costume, but I'll admit it's been a while since we've dressed up. Over the years we started to skip ourselves and just dress up Sebastian but even that has taken a back seat (which I'm sure he's just fine with). Let's reminisce about some of his shall we? First up, one of my favorites….the duck…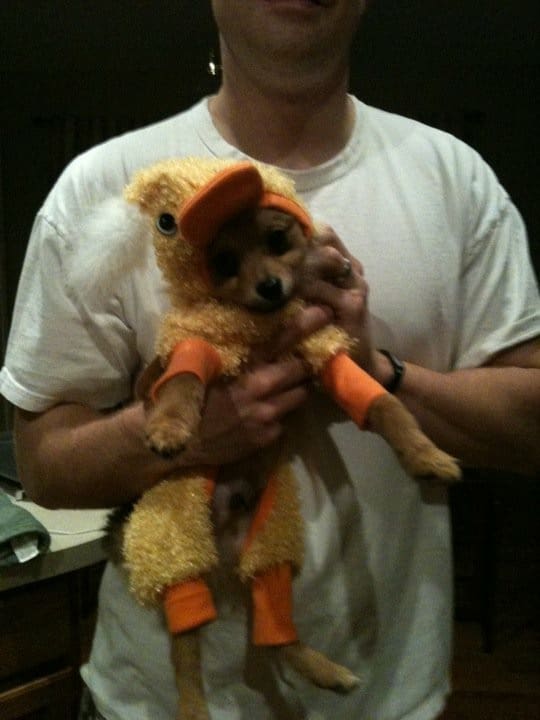 Next, the basketball player….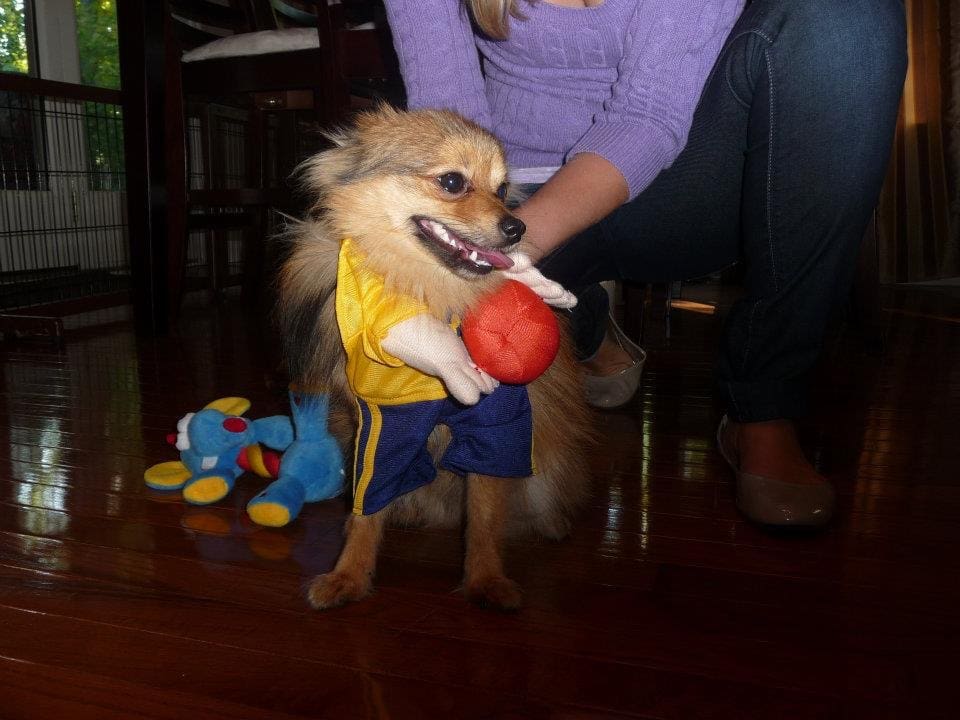 And my favorite of all time….Prince William.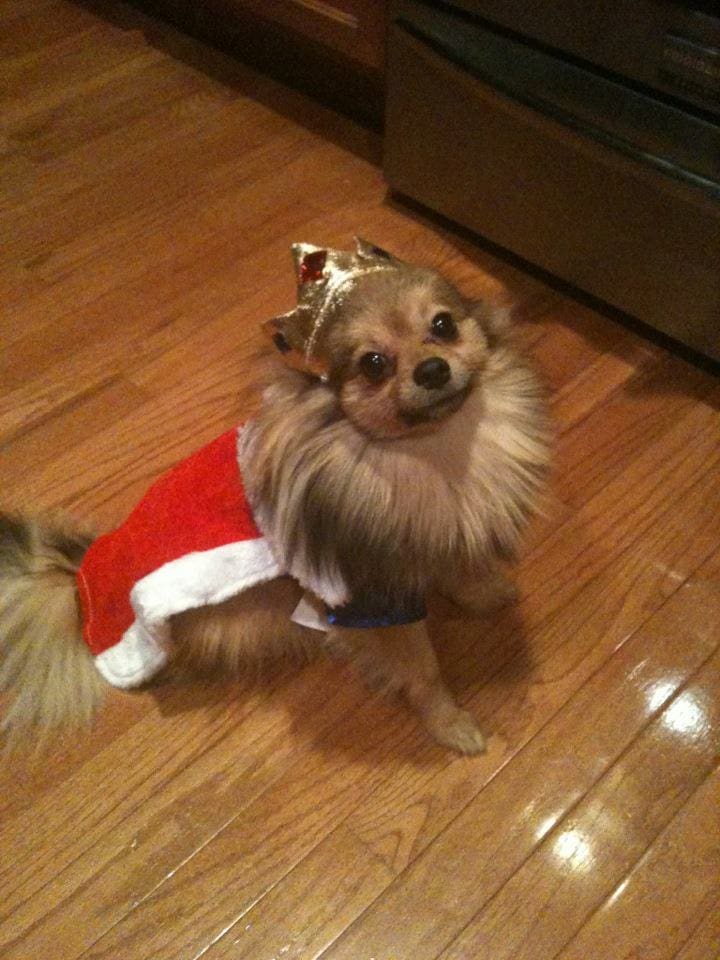 I mean how stinking adorable was he??? These days our focus is a costume for Leyton, which has been tricky to come up with but we are happy with our decision for his first costume this year (stay tuned)!
So without further adieu here's my top 3 favorite costumes from over the years….
1. University of Miami Cheerleader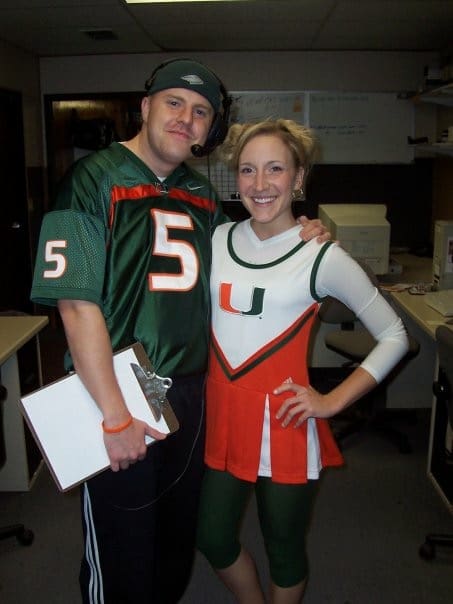 This is from our days in California working at News Channel 3 (the news station is where this photo was taken) and it's my favorite for many reasons. The first is because it was Eric and my first year dating and our first couples costume. Second, I got to be a cheerleader. Need I say more? UM is where Eric went to school and is his favorite team obviously, and now my favorite team. Plus I just loved this costume so much. Here are some more from that year….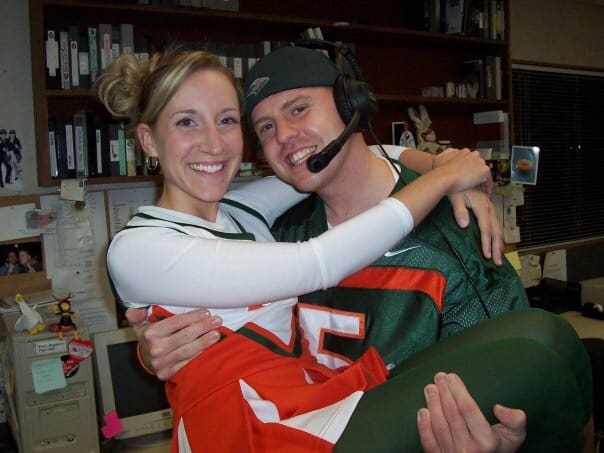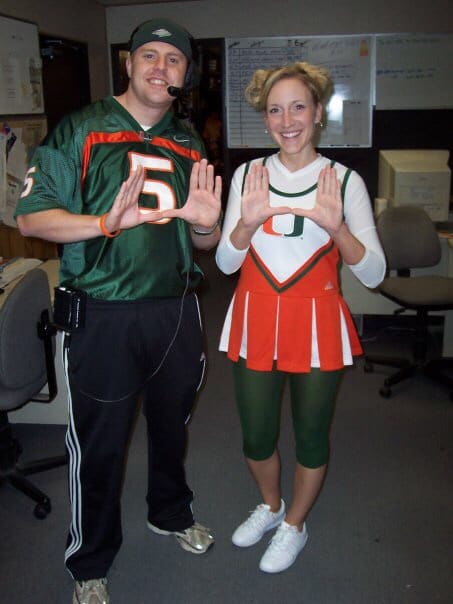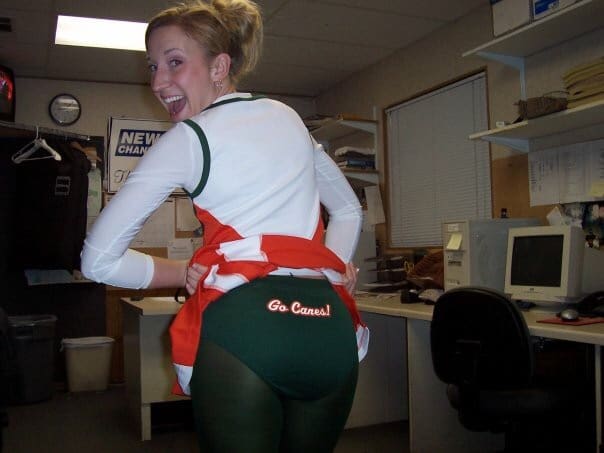 2. JEM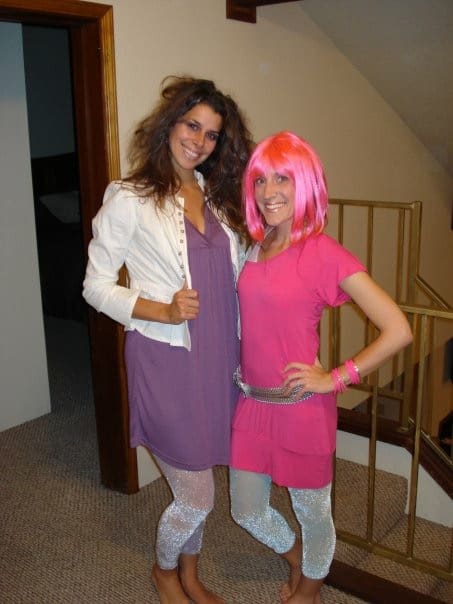 Arguably the best cartoon of my generation, JEM and the holograms was from my second year at the news station and I had fun being JEM with my coworkers/friends as my counterparts. Here I am with my friend Jessica who was a Hologram, and below is us with our friend Rissa who was a misfit.  Although my wig was terrible (and not at all JEM since her hair was long) it's still one of my favorites.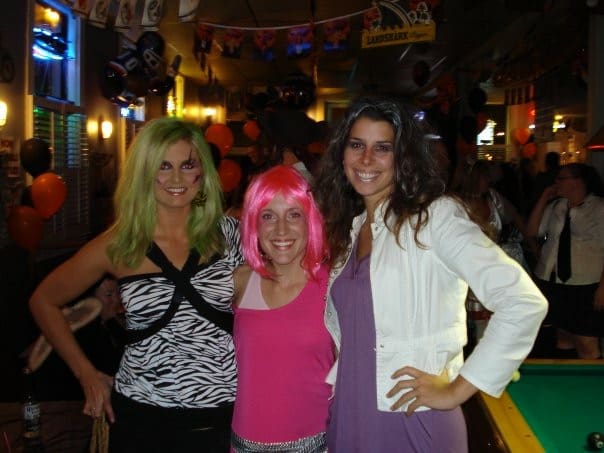 3. Dallas Cowboy's Cheerleader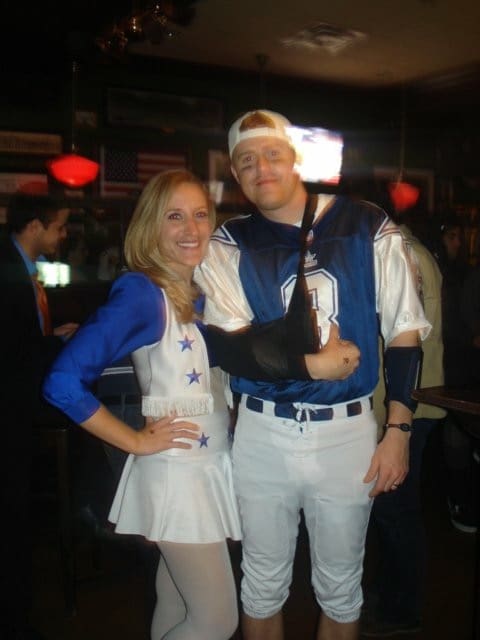 Are you starting to see a pattern with my costume choices? I love me a good cheerleader outfit.  This was us going out in downtown Cincinnati a few years after moving back.  I was a DCC and Eric was Tony Romo who that year had broken his collar bone. Oh and just for fun, heres a picture of the mummy cupcakes I made that year that I'm still pretty proud of to this day haha…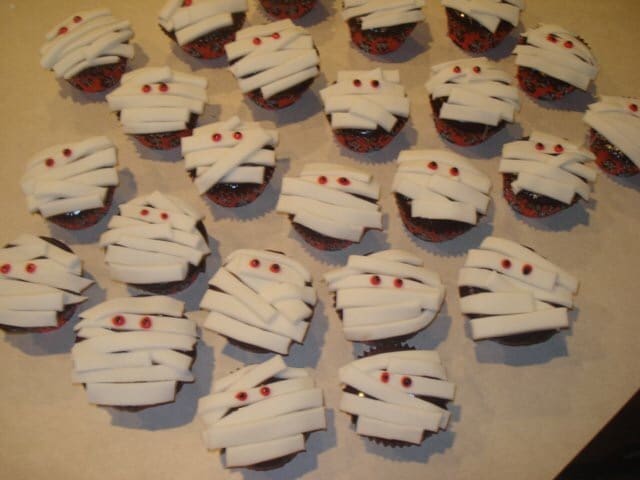 Lastly, I just want to throw out this honorable mention costume from the year I went as Minnie Mouse, mostly because I kid you not, everyone thought I was a lady bug! You be the judge…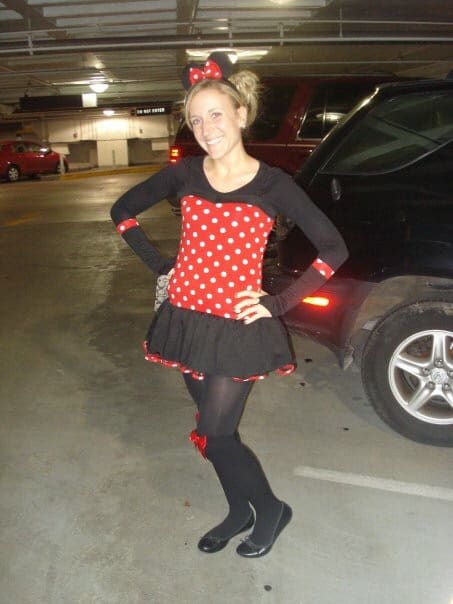 I guess from the neck down I can see lady bug, but you guys I have mouse ears on!! Come on people!
So those are my favorite costumes from years past. I can't wait to dress up Leyton each year and for the years when we dress up as a family! Fun times ahead 🙂 And if you haven't already, be sure to check out todays Instagram post (jillkoch620) where I'm naming my 3 favorite trick-or-treat candies!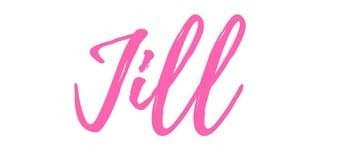 xo, Jill