Happy Tuesday friends!  I hope you had a wonderful Thanksgiving and have recovered from all the shopping and sale madness of the past several days.  For me, Black Friday was spent relaxing and if you are following me on social media you know it was a big day for Jill Comes Clean as I finally let the cat out of the bag on something I have been working on for several months.  Today, I'm sharing that surprise here too!  For all my friends wanting my DIY cleaning recipes all in one go-to spot, you're in luck!
Introducing the Jill Comes Clean: DIY Cleaning Recipes for the Non-Toxic Home, Ebook!  A 40 page downloadable and/or printable resource for all your natural cleaning needs.  This Ebook contains:
30 of my tried and true natural cleaning recipes with instructions so you can make them at home.
Additional tips and tricks.
Lifetime Access to any future updates.  As I come up with more recipes or improve upon the current ones, any updates will come straight to your email with a link to an updated copy, free of charge.
Snag it today only for only $9.97!
If you missed the initial launch price no worries!  The regular price is still less than the cost of 3 household cleaners, an you're able to make 30cleaners with this book.
Plus, when you order you will automatically receive 2 bonus recipes to your inbox just for purchasing.  That's 32 DIY cleaning recipes to clean your entire home for only $9.97
Making your own cleaning recipes couldn't be easier.  In this book I list everything you need to get started.  You'll find that with a few simple ingredients, some spray bottles or jars, you'll be able to make every recipe in the book.
Not ready to switch over all of your cleaners to more natural ones?  No problem!  Simply start by making one at a time or as you run out of your traditional cleaners.  It's a total, go at your own pace, guide.
Why DIY Recipes?
I set out to make my own DIY cleaning recipes years ago when I learned just how many harmful ingredients are in many store bought cleaners.  If you've never looked up your cleaners on The Environmental Working Group website you should, just to see what may be lurking in those ingredients.  Even ones that are advertised as safe can still contain questionable ingredients that can cause cancer, reproductive issues, developmental concerns, neurotoxicity and allergies.  Now, that's not to say every store bought cleaner is bad.  More and more companies are making safer options, but what I love about my homemade versions is that I know exactly what's in them and it's so much cheaper.
You shouldn't have to compromise your health for a clean home!
Best yet, I've been using these recipes for years and I swear they are just as effective as traditional, chemical based cleaners.  You can clean your entire home from top to bottom, and then some, with these DIY cleaning recipes.
WHY AN EBOOK?
I have been sharing many of these recipes on my social media accounts for a little while now and I'm always getting asked where a certain one I shared can be found.  It dawned on me that it can be a pain to jump around from here to my Instagram to Pinterest trying to locate my recipes.  So, I decided to house them all in one easy to find spot.  You can save it to your computer or print and have a hard copy.  No more searching.  Easy peasy.
So, if this sounds like something you could benefit from, hop over to the link below to snag your copy.  It would also make the perfect gift for the homemaker on your list.  No waiting for something to ship.  Get it delivered to your inbox right away!  If ordering as a gift simply place your order then send me an email to hello@jillcomesclean.com or message me on social media, and I'll get you a copy to gift, free of charge.
Here's to starting 2021 off with a clean home and less toxins.  Every cleaner you replace is one less harmful product in your life.  Clean without concern.  You and your family deserve it!  Have a great week ahead friends.  And if you enjoyed this post, be sure to pin it so you can refer back to it later.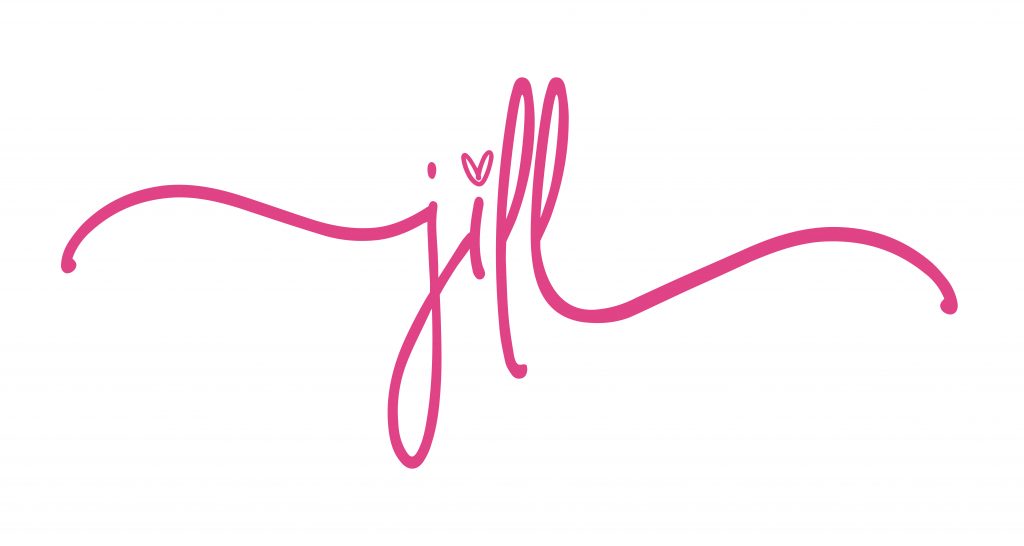 xo, Jill